Here is the daily GK update of 05th August 2020 covering the following news headlines: Guyana, Bahrain, Mizoram, AXAA, IIT Kanpur, HDFC Bank.
Daily GK updates are incorporated with the important news that made the current affairs headlines for banking or other competitive exams. Daily GK Update is the complete bag of the important news that held all day long. One should have complete knowledge about the banking terms, current affairs news, etc. So, here is the GK update of 05th August 2020 to help you prepare the Current affairs part. After reading this section, you can successfully attempt Current Affairs Quiz.
National News
1. International webinar on 'Lokmanya Tilak-Swaraj to Self Reliant India'
A two-day international webinar on 'Lokmanya Tilak – Swaraj to Self-Reliant India' was inaugurated by Union Home Minister Shri Amit Shah.
The webinar was organized on the occasion of 100th death anniversary of great freedom fighter Lokmanya Bal Gangadhar Tilak.
The webinar was organised by the Indian Council for Cultural Relations in New Delhi.
2. Education Minister laid the foundation stone of IIM-Dhaula Kuan
In Himachal Pradesh, Union  Education Minister, Ramesh Pokhriyal Nishank has laid the foundation stone of Indian Institute of Management (IIM) at Dhaula Kuan in Sirmour district.
The first phase of this Institute would be completed by spending an amount of 392.51 crore rupees.
The Tourism, Power, Industries and eco-tourism are the natural potential of the State which need effective management and this institute would prove a boon in this direction.
MBA students are future corporate leaders, wealth creators and responsibility lies heavily on their shoulders to provide the right direction to business and industry to make Aatma Nirbhar Bharat.
Important takeaways for all competitive exams:
Chief Minister of Himachal Pradesh: Jai Ram Thakur.
Governor of Himachal Pradesh: Bandaru Dattatraya.
International News
3. Mark Phillips sworn in as Prime Minister of Guyana
Former Chief-of-Staff of the Guyana Defence Force, Brigadier (retired) Mark Anthony Phillips has been sworn in as Prime Minister of Guyana.
Phillips served as the Chief of Staff of the Guyana Defence Force from 2013 to 2016.
Former President Bharrat Jagdeo has been sworn in as Vice President.
Important takeaways for all competitive exams:
President of Guyana: Mohamed Irfaan Ali.
Capital of Guyana: Georgetown.
The currency of Guyana: Guyanese dollar(GYD).
4. National Bank of Bahrain selects Infosys Finacle to digitally transformation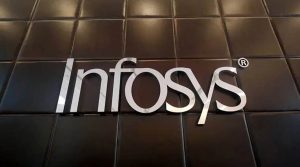 National Bank of Bahrain (NBB) has selected Infosys Finacle to digitally transform its transaction banking business.
NBB will implement the Finacle Liquidity Management Platform to upgrade its existing Finacle Corporate Online Banking platform to a full-fledged Digital Engagement Suite – with the latest versions of the Finacle Corporate Online and Mobile Banking solutions, along with the Finacle Digital Engagement Hub.
The fully integrated, front-to-back office global liquidity management system will enable the bank to offer a comprehensive range of services to corporate customers and help them identify, manage and optimize liquidity positions, along with enhanced agility in payments and collections.
The Finacle Digital Engagement Suite upgrade will enable NBB to manage their customer preferences and entitlements effectively across channels.
With these capabilities, the bank will be able to deliver fully contextual and tailored digital banking experiences for its diverse set of customers.
Leveraging the suite's flexible product factories, NBB will be able to drive innovation-led growth by launching new products and services on digital channels rapidly.
Important takeaways for all competitive exams:
King of Bahrain: Hamad bin Isa Al Khalifa;
Capital of Bahrain: Manama; Currency of Bahrain: Bahraini Dinar.
Chief Executive Officer and Managing Director of Infosys: Salil Parekh.
Headquarters of Infosys: Bengaluru.
States in News
5. "Thenzawl Golf Resort" virtually inaugurated in Mizoram
The "Thenzawl Golf Resort" Project has been virtually inaugurated by the Union Minister of State for Culture & Tourism (I/C) Shri Prahlad Singh Patel.
The project has been implemented under the Swadesh Darshan Scheme of Ministry of Tourism, Government of India.
The Thenzawl Golf Course will offer quality golfing experience and international facilities at a fair price to the Indian population.
Canada based Golf Course architectural firm, Graham Cooke and Associates has designed the Golf Course at Thenzawl, Mizoram

with total site area of

105 acres

and the play area of

75 acres

. 
Important takeaways for all competitive exams:
Chief Minister of Mizoram: Pu Zoramthanga; Governor: P.S. Sreedharan Pillai.
Banking News
6. Axis Bank launches Automated Voice Assistant 'AXAA'
Private sector lender Axis Bank has launched an Automated Voice Assistant 'AXAA'.
The Automated Voice Assistant will function like a humanoid and has the ability to change the paradigm of customer experience from conventional Interactive Voice Response (IVR) system.
'AXAA', an artificial intelligence-powered conversational voice BOT can converse in English, Hindi and Hinglish.
AXAA has the capacity to address one lakh customer queries

and requests

per day

. 
Important takeaways for all competitive exams:
Managing Director and Chief Executive Officer of Axis Bank: Amitabh Chaudhry.
Agreements & MoUs
7. MoD signs MoU with IIT Kanpur & Department of ARPG
The Department of Defence (DoD) Ministry of Defence (MoD) has signed a tripartite Memorandum of Understanding (MoU) with the Department of Administrative Reforms & Public Grievances (DARPG) and Indian Institute of Technology, Kanpur (IITK).
The MoU will support the MoD in identifying the cause and nature of grievances and to introduce systemic changes and policy interventions wherever required.
According to the tripartite MoU, IIT Kanpur

will develop Artificial Intelligence

(AI)

and Machine Learning

(ML)

techniques to successfully conduct exploratory and predictive examination of the Public Grievances received on Centralized Public Grievances Redress & Monitoring System

(CPGRAMS)

related to the

MoD.

To enhance the analysis performed by IIT Kanpur, the

DARPG

will offer the data dump on the Public Grievances related to the Ministry of Defence.
Important takeaways for all competitive exams:
Union Minister of Defence: Raj Nath Singh.
Appointments
8. Sashidhar Jagdishan to be the new CEO of HDFC Bank
Reserve Bank of India has approved the appointment of Sashidhar Jagdishan as the next Chief Executive Officer (CEO) of HDFC Bank.
Jagdishan will replace Aditya Puri and take charge in October when Puri retires.
Aditya Puri was the CEO of HDFC Bank since September 1994. He is the longest-serving head of any private bank in India.
Important takeaways for all competitive exams:
Headquarters of HDFC Bank: Mumbai, Maharashtra.
The tagline of HDFC Bank: We Understand Your World.
Books & Authors
9. A book titled "Vishesh: Code To Win" authored by Nirupama Yadav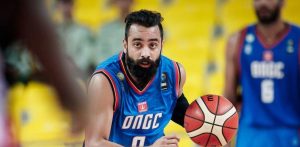 The book, titled "Vishesh: Code To Win", has been written by sportswoman-turned-author Nirupama Yadav and published by the publishing house Bluerose.
The book narrates the inspirational story on the life of Vishesh Bhriguvanshi, India's youngest basketball team captain.
The book narrates the mindset of a basketball player in a cricket-dominated nation and brings to light the strenuous journey of the 29-year-old Bhriguvanshi, for becoming the captain against all odds.
Bhriguvanshi hails from Varanasi, Uttar Pradesh's and has been playing for India since 2007.
Sports News
10. Former Spain goalkeeper Iker Casillas retires from football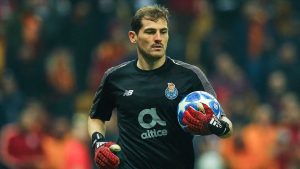 Former Real Madrid and Spain goalkeeper, Iker Casillas has retired from football.
Casillas made 725 appearances for Real during a 16-year career at the Bernabeu, winning three Champions League titles and five La Liga crowns.
He also helped Spain win the 2010 World Cup and two successive European Championships in 2008 and 2012. He won 167 international caps for Spain between 2000 and 2016.
Obituaries News
11. Theatre maestro Ebrahim Alkazi passes away
Theatre doyen and legendary teacher Ebrahim Alkazi passed away.
Alkazi was the longest serving director of the National School of Drama.
Alkazi also mentored generations of actors like Naseeruddin Shah, Om Puri, Rohini Hattangadi, Surekha Sikri and Pankaj Kapoor. He also won the BBC Broadcasting Award in 1950.
Ebrahim Alkazi was a director and legendary drama teacher who also produced plays such as "Girish Karnad's "Tughlaq" and Dharamvir Bharati's "Andha Yug". He was awarded the Padma Shri

award in

1966,

the

Padma Bhushan

in

1991,

and India's second highest civilian award the

Padma Vibhushan

in

2010.
12. Nobel Peace Prize winner John Hume passes away
The prominent Northern Ireland politician and former Nobel Peace Prize winner, John Hume passed away.
Hume was awarded the Nobel Peace Prize in 1998, along with David Trimble, for his role in ending the conflict in Northern Ireland.
Hume was a founding member of the Social Democratic and Labour Party (SDLP) in 1970 and led the party from 1979 until 2001.
13. Co-inventor of the computer mouse William English passes away
The American computer engineer who co-invented the world's first computer mouse, William Kirk English passed away.
The original mouse, as built by Bill English in the mid-60s, was merely a pinewood block, a crude button, and a connector.
In 1964,

William was the first person to co-develop the mouse along with Douglas Engelbart, at the Stanford Research Institute and 'demonstrated it in

1968,

in what was dubbed

"the mother of all demos".
Miscellaneous News
14. Union Minister launches Sahakar Cooptube NCDC Channel
The Sahakar Cooptube NCDC Channel has been launched by the Union Minister of Agriculture & Farmers' Welfare Shri Narendra Singh Tomar.
The channel is a new initiative by National Cooperative Development Corporation (NCDC).
The minister also rolled out guidance videos made by NCDC on 'Formation and Registration of A Cooperative'

for 18-different states in Hindi and regional languages. These videos have been released to strengthen and deepen the major measures taken by Government of India to promote and form 10,000 Farmer Producer Organizations (FPOs).
15. DNHDD launches E-Gyan Mitra mobile app
E-Gyan Mitra mobile app has been launched by the Union Territory of Dadra and Nagar Haveli and Daman and Diu.
The "E-Gyan Mitra" mobile app has been launched to provide online education.
The Education Department of Daman Administration has rolled out the E-Gyan Mitra app, which is becoming popular among the students and parents.
Important takeaways for all competitive exams:
Administrator of Dadra and Nagar Haveli and Daman and Diu: Praful Patel.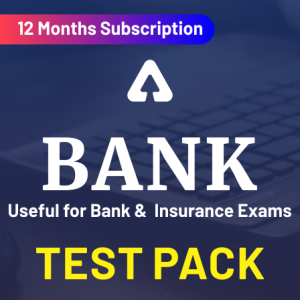 5 August Current Affairs 2020 | Current Affairs Today | Daily Current Affairs 2020
Visit Achieversadda.com and participate in discussions with other aspirants and achievers. Get answers to your queries and connect with others on Achieversadda.com

All the Best BA'ians for RBI Assistant Mains!