Here is the daily GK update of 08th July 2020 covering the following news headlines: Microsoft, Ola, UKIBC, STIP 2020, Indonesia, Chess Grandmaster, Instagram.
Daily GK updates are incorporated with the important news that made the current affairs headlines for banking or other competitive exams. Daily GK Update is the complete bag of the important news that held all day long. One should have complete knowledge about the banking terms, current affairs news, etc. So, here is the GK update of 08th July 2020 to help you prepare the Current affairs part. After reading this section, you can successfully attempt Current Affairs Quiz.

National News
1. World Bank approves $400 mn for rejuvenation of river Ganga
The World Bank has signed a loan agreement of $400 million with Government of India to enhance support for the Namami Gange programme and to make the Ganga a clean and healthy river. The loan amount of $400 million comprises a loan of $381 million and a proposed Guarantee of up to $19 million. The new project will aim to stem the pollution levels in the iconic river and work towards strengthening the management of the river basin which is home to more than 500 million people.
Important takeaways for all competitive exams:
President of World Bank: David Malpass.
2. PM Modi to unveil Asia's largest solar plant in MP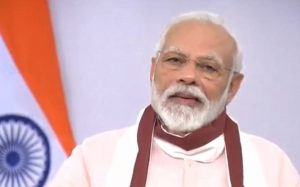 Prime Minister Narendra Modi will unveil Asia's largest 750 MW Rewa ultra mega solar plant in Madhya Pradesh on July 10. The Rewa Ultra Mega Solar is established in the Rewa district of Vindhya region of Madhya Pradesh, with a total solar installed capacity of 750 MW. It is one of the largest single-site solar power plants in Asia.
Important takeaways for all competitive exams:
Chief Minister of Madhya Pradesh: Shivraj Singh Chouhan; Governor: Anandiben Patel.
State News
3. West Bengal Govt launches 'Self Scan app' to scan documents
West Bengal Chief Minister, Mamata Banerjee has launched a new mobile application called "SelfScan" which has been developed by the state's information technology department, to scan documents. It is a completely safe and protected app. Documents can be edited too on the application besides the scanning feature. The mobile application came days after the Centre banned 59 Chinese mobile applications and amid a call for the boycott of Chinese goods.
Important takeaways for all competitive exams:
Chief Minister of West Bengal: Mamata Banerjee; Governor: Jagdeep Dhankhar.
4.  IARI Jharkhand's building named after Late Shyama Prasad Mukherjee
The Indian Agricultural Research Institute (IARI), Jharkhand new administrative and the academic building have been named after Bharatiya Jan Sangh founder Late Dr. Shyama Prasad Mukherjee on his 119th birth anniversary. Shyama Prasad Mukherjee dedicated his life to the unity and integrity of the country and gave the call for one nation-one law.
Banking News
5. Fino Payments Bank launches 'Bhavishya' savings account
'Bhavishya' savings account has been launched by the Fino Payments Bank Limited for minors aged between 10-18 years. 'Bhavishya', a subscription-based savings account, can be opened by paying a nominal amount. The savings account scheme will be initially rolled out by the bank in Uttar Pradesh, Bihar, and Madhya Pradesh. There is not any minimum account balance requirement to open the 'Bhavishya' savings account. The bank is targeting to open around one lakh Bhavishya Savings Accounts by the end of Fiscal Year 2021.
6. Karur Vysya Bank partners with Star Health Insurance
The Karur Vysya Bank (KVB) has entered into a partnership with Star Health and Allied Insurance Co to provide a wide range of health insurance options to its customers. According to the partnership, all the health insurance products of Star Health & Allied Insurance will be made available through all 780 branches of the Karur Vysya Bank. This agreement will help the bank to provide cost-effective insurance products and quick settlement of claims to its customers.
Important takeaways for all competitive exams:
Headquarters of Karur Vysya Bank: Karur, Tamil Nadu.
The tagline of Karur Vysya Bank: Smart Way to Bank.
Chairman of Karur Vysya Bank: N. S. Srinath.
7. SBM Bank partners with MasterCard for smarter payments solutions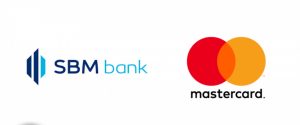 Private lender, SBM Bank (India) Ltd has partnered with Mastercard to revolutionize domestic and cross-border payments and remittances services. The SBM Bank India customers will be able to make real-time domestic business-to-consumer transfers quickly and efficiently using 'Mastercard Send'. SBM Bank India is the first bank to receive a universal banking licence from the RBI to set up and operate as a scheduled commercial bank through the wholly-owned subsidiary mode.
Important takeaways for all competitive exams:
SBM Bank CEO: Parvataneni Venkateswara Rao.
SBM Bank Headquarters: Port Louis, Mauritius.
Mastercard CEO: Ajaypal Singh Banga.
Mastercard Headquarters: New York, United States.
Agreements News
8. Microsoft ties up with NSDC to provide digital skills
Microsoft has partnered with the National Skill Development Corporation (NSDC) to offer digital skills to India's youth in the next 12 months amid the COVID-19 crisis. Microsoft will provide free access to learning resources and conduct digital skilling awareness drives by collaborating with eSkill India portal of NSDC. This partnership will help in creating a digital skills ecosystem which will prepare India's workforce for jobs of the future. As a part of the partnership, "Microsoft Learn" a learning resource center of Microsoft will be integrated with the eSkill India digital platform and offer access to personalized learning paths and resources that are required in today's economy and expected to continue to grow in the future.
Important takeaways for all competitive exams:
CEO & MD of National Skill Development Corporation: Manish Kumar.
9. Ola partners with PhonePe for digital payments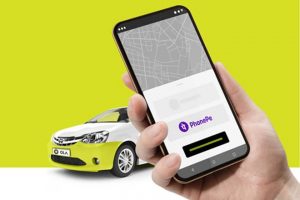 Mobility platform Ola has entered into a partnership with digital payments platform PhonePe to expand payment options for riders. The partnership will help the mobility platform enable better digital payments experience on its Ola app. Ola customers across the country will now be able to pay for their ride using PhonePe. It will also benefit the digital payments platform in order to help it expand its user base. Ola's customers can use all of PhonePe's payment options, including the PhonePe wallet, to make payments in addition to UPI.
Important takeaways for all competitive exams:
CEO of Phonepe: Sameer Nigam
Headquarters location of Phonepe: Bengaluru, Karnataka.
CEO of Ola: Bhavish Aggarwal.
Headquarters location of Ola: Bengaluru, Karnataka.
Appointments News
10. UKIBC appoints Jayant Krishna as Group CEO
The UK India Business Council (UKIBC) has appointed Jayant Krishna as the Chief Executive Officer (CEO) of the group. He will replace the current Group CEO, Richard Heald. Prior to this, Jayant Krishna has served as the CEO of Prime Minister's Skill India mission as well as the Executive Director & Chief Operating Officer of the National Skill Development Corporation (NSDC). Jayant Krishna will be the first UKIBC Group CEO to be based in India.
11. Sijo George appointed to Centre's committee on STIP 2020
Sijo Kuruvilla George has been appointed to the Central Government's committee on Science, Technology and Innovation Policy 2020 (STIP 2020). He is a founding CEO of Startup Village and founder of Re-think Foundation. With this, he has become the part of the eight-member panel which is led by Harkesh Mittal, who also heads the Department of Science and Technology. The Science, Technology and Innovation Policy 2020 (STIP 2020) was formulated by the Department of Science and Technology and Principal Scientific Advisor of the Union government.
Defence News
12. India, Indonesia Coast Guards signs MoU to boost maritime relations
The Indian Coast Guard (ICG) and Bakamla RI (Indonesian Coast Guard) have signed a memorandum of understanding on 'Maritime Safety and Security' to boost maritime relations. This MoU will strengthen cooperation by augmenting information exchange mechanisms. This real-time Maritime Domain Awareness will then be the foundation for controlling and responding to incidents of piracy, smuggling, drug trafficking, illegal migration and other such maritime crimes which will bring safety and security to the region and also result in protection of our precious marine environment.
Important takeaways for all competitive exams:
Director-General of Indian Coast Guard: Krishnaswamy Natarajan.
Headquarters of Indian Coast Guard: New Delhi.
Capital of Indonesia: Jakarta.
The currency of Indonesia: Indonesian rupiah.
President of Indonesia: Joko Widodo.
Sports News
13. G Akash becomes India's 66th Chess Grandmaster
G Akash has become India's 66th Chess Grandmaster. The second council meet of the International Chess Federation (FIDE) for the year 2020 confirmed Akash's GM title. He won the national title in 2012 and earned the International Master title subsequently. Along with him, Ameya Audi of Goa has earned International Master title.
Obituaries
14. British film and TV actor Earl Cameron passes away
British film and television actor Earl Cameron passed away. The actor first appeared on screen in the 1951 film Pool of London. He was appointed as the Commander of the Order of the British Empire (CBE) in the 2009 New Year Honours. He also starred in 1965 Bond movie Thunderball and Doctor Who. He also starred in 2005 film The Interpreter along with Sean Penn and Nicole Kidman.
Miscellaneous News
15. Dwayne 'The Rock' Johnson becomes Instagram's highest-paid celebrity
Wrestler-turned-actor, Dwayne 'The Rock' Johnson has been named Instagram's highest-paid celebrity. Dwayne has dethroned Kylie Jenner as Instagram's highest-paid celebrity. According to social media marketing firm Hopper HQ, Johnson has 189 million followers while Jenner has 183 million followers. Also on this year's list were pro soccer player Cristiano Ronaldo, who charged about $889,000 per post and Jenner's sister Kim Kardashian, who could charge $858,000.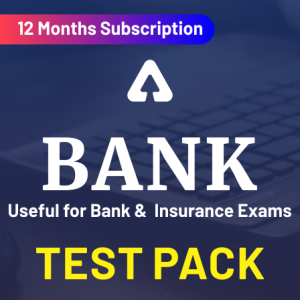 8 July 2020 Current Affairs | Current Affairs Today | Daily Current Affairs 2020
Visit Achieversadda.com and participate in discussions with other aspirants and achievers. Get answers to your queries and connect with others on Achieversadda.com
All the Best BA'ians for RBI Assistant Mains!