Here is the daily GK update of 10th & 11th May 2020 covering the following news headlines: SARFAESI Act, Mission Sagar, Smallpox, FIH, ICMR.
Daily GK updates are incorporated with the important news that made the current affairs headlines for banking or other competitive exams. Daily GK Update is the complete bag of the important news that held all day long. One should have complete knowledge about the banking terms, current affairs news, etc. So, here is the GK update of 10th & 11th May 2020 to help you prepare the Current affairs part. After reading this section, you can successfully attempt Current Affairs Quiz.

National News
1. SC ruling brings Cooperative Banks under "SARFAESI Act" 
The Supreme Court of India ruling has brought the state and multi-state cooperative banks under the Securitisation and Reconstruction of Financial Assets and Enforcement of Security Interest (SARFAESI) Act, 2002. The Judgement was delivered by a 5-judge bench headed by Justice Arun Mishra. The ruling aims to remove the delays caused by going through the civil court or summary procedure under the Cooperative Societies Act.
Important takeaways for all competitive exams:
The present CJI is Justice Sharad Arvind Bobde.
2. "Mission Sagar" started by India to assist island nations in EIO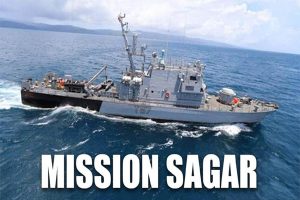 Amid the coronavirus crisis, "Mission Sagar" has been commenced by the Government of India to provide assistance to Eastern Indian Ocean Region Nations. Under this mission, Indian Naval Ship (INS) Kesari has been deployed, carrying on board two medical assistance teams, essential Food Items and COVID related Medicines and Special Ayurvedic Medicines to five Island countries in the Indian Ocean namely Maldives, Mauritius, Seychelles, Madagascar and Comoros.
Important takeaways for all competitive exams:
Chief of Naval Staff: Admiral Karambir Singh.
International News
3. WHO & UNPA releases postage stamp on anniversary of smallpox eradication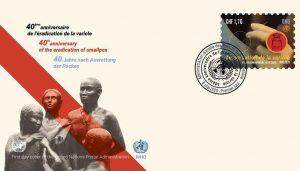 The World Health Organization (WHO) and United Nations Postal Administration (UNPA) have released a commemorative Postage Stamp on the 40th anniversary of the eradication of smallpox. The stamp serves to honour the millions of people working together, from world leaders and international organizations to rural doctors and community doctors to eradicate smallpox.
Important takeaways for all competitive exams:
Headquarters of WHO: Geneva, Switzerland.
Director-general of WHO: Tedros Adhanom.
Banking News
4. SBI General Insurance rolls out Health Insurance Policy "Arogya Sanjeevani"
A standard health insurance policy named "Aarogya Sanjeevani" has been launched by the State Bank of India General Insurance. It provides hospitalisation cover anywhere in India with sums insured ranging from Rs. 1 lakh to Rs. 5 lakh. It will also cover the hospitalisation treatment cost of COVID–19, hence will help in making affordable health care more accessible in times like these.
Important takeaways for all competitive exams:
Chairman of State Bank of India: Rajnish Kumar.
Headquarters: Mumbai; Founded: 1 July 1955.
Awards News
5. Startup India-Animal Husbandry Grand Challenge Awards
Union Minister for Fisheries, Animal Husbandry and Dairying, Giriraj Singh has presented the award to the winners of "Startup India-Animal Husbandry Grand Challenge".
Here is the list of winners:
| S.No. | Category | Winner |
| --- | --- | --- |
| 1 | Value Added Products | Krushak Mitra Agro Services Pvt. Ltd., Mumbai |
| 2 | Eliminating Milk Adulteration | White Gold Technologies LLP, Mumbai |
| 3 | Product Traceability | EmerTech Solutions Pvt. Ltd., Mumbai |
| 4 | E-commerce Solutions | MoooFarm, Gurugram, Haryana |
| 5 | Breed Improvement & Animal Nutrition | Adis Technologies, Belagavi, Karnataka |
Important takeaways for all competitive exams:
Union Minister of State of Fisheries, Animal Husbandry and Dairying: Sanjeev Kumar Balyan.
Sports News
6. Narinder Batra to serve as FIH's President till 2021
Narinder Batra's term as the President of International Hockey Federation has been extended until May 2021. The Executive Board of the International Hockey Federation (FIH) has also decided to postpone the 47th FIH Congress, initially planned on 28 October-1 November 2020 in New Delhi, to May 2021.
Important takeaways for all competitive exams:
FIH Headquarters: 

Lausanne, Switzerland.

FIH founded: 

7 January 1924.

CEO of FIH: Thierry Weil.
Science & Technology News
7. ICMR partners with Bharat Biotech for Indian COVID-19 vaccine
The Indian Council for Medical Research (ICMR) has tied-up with Bharat Biotech International Limited to develop indigenous COVID-19 vaccine. It to be developed with the help of virus strains that have been isolated from COVD-19 patients at ICMR's National Institute of Virology (NIV), Pune. ICMR has also shared one of the 11 virus strains that it managed to culture with Bharat Biotech.
Important takeaways for all competitive exams:
Director-General of ICMR: Balram Bhargava.

Headquarters of ICMR: 

New Delhi.
Important Days
8. India celebrates National Technology Day on 11th May
India celebrated National Technology Day on 11 May to mark the successful testing of Shakti-I nuclear missile at the Indian Army's Pokhran Test Range in Rajasthan. The Pokhran nuclear test was held on 11 May 1998. Shakti also knows as the Pokhran Nuclear Test was the first nuclear test code-named 'Smiling Buddha' was carried out in May 1974.
Important takeaways for all competitive exams:
National Science Day is celebrated all over India on 28th February.
9. Mother's day 2020 celebrated on 10 May
Mother's day is celebrated on every second Sunday of month of May. In 2020, it was celebrated on 10th May. The day is widely known to salute the motherhood, to extend the influence of mothers within the society, to extend the maternal bonds to children, etc. Mother, being a protector throughout her life loves her children unconditionally and plays a special role of a teacher, best friend and one's who besides us under all circumstances.
Obituaries News
10. Eminent historian Hari Shankar Vasudevan passes away
Eminent historian Hari Shankar Vasudevan passed away due to COVID-19. He was renowned worldwide for his work on Russian and European history and Indo-Russian relations. He has also authored books such as Shadows of Substance: Indo-Russian Trade and Military-Technical Cooperation (2010), and Footsteps of Afanasii Nikitin: Travels through Eurasia and India in the Early 21st Century (2015).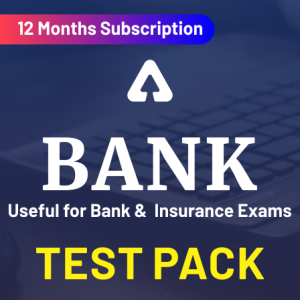 Watch Video Current Affairs show of 10th & 11th May 2020
Register here to get study materials and regular updates!!
All the Best BA'ians for RBI Assistant Mains!