Here is the daily GK update of 10th July 2020 covering the following news headlines: USAID, RBI, IIT Alumni Council, NVIDIA, Union Bank of India, IOC.
Daily GK updates are incorporated with the important news that made the current affairs headlines for banking or other competitive exams. Daily GK Update is the complete bag of the important news that held all day long. One should have complete knowledge about the banking terms, current affairs news, etc. So, here is the GK update of 10th July 2020 to help you prepare the Current affairs part. After reading this section, you can successfully attempt Current Affairs Quiz.

National News
1. USAID & MNRE partners for clean energy development
The U.S. Agency for International Development (USAID) and the Ministry of New and Renewable Energy (MNRE) has announced a partnership for clean energy development.
The partnership has been established between the USAID-supported South Asia Group for Energy (SAGE) and MNRE's National Technical Institutions.
As per the partnership, SAGE will offer advanced technical knowledge on clean energy development to MNRE's National Technical Institutions.

It will also aim to increase the SAGE's engagement with the MNRE National Institutions in order to make them a powerhouse of science, engineering, and technology for India as well as the entire South Asia region.
Important takeaways for all competitive exams:
Ministers of State (I/C) for New and Renewable Energy: Raj Kumar Singh.
States News
2. RBI: Tamil Nadu tops market borrowings among States
According to data from the Reserve Bank of India (RBI), Tamil Nadu has topped market borrowings among States in the country.
Tamil Nadu has accounted for 17% of the borrowings done through the issue of bonds (known as state development loans).
The state is followed by Maharashtra ₹25,500 crores (14%), Andhra Pradesh ₹17,000 crores (9%) and Rajasthan ₹17,000 crores (9%).
Tamil Nadu borrowings:
Tamil Nadu raised ₹1,250 crores at the low-interest rate of 6.63% for the 35-year bonds and ₹1,250 crores at the rate of 4.54% for the three-year bonds in the auction conducted by RBI.
On July 7, Tamil Nadu borrowed an additional amount of ₹500 crores rather than the ₹2,000 crores originally planned.
The State had planned to raise ₹2,000 crores through the issue of bonds of ₹1,000 each with tenures of 35 years and 3 years respectively.
Tamil Nadu had an option to raise a further ₹250 crore in each of these securities, through what is known as the 'greenshoe' option.
Important takeaways for all competitive exams:
Governor of Tamil Nadu: Banwarilal Purohit.
Tamil Nadu Chief Minister: K. Palaniswami.
Agreements & MoUs
3. IIT Alumni Council & CSIR-IGIB partners for joint research
The IIT Alumni Council has partnered with the CSIR Institute of Genomics and Integrative Biology (CSIR-IGIB).
The partnership aims to jointly conduct research on COVID-19 and patient data analysis.
The IIT Alumni Council will also set-up the world's largest molecular diagnostic lab 'MegaLab Mumbai'.
The partnership is expected to establish global data leadership along with creating a world-leading testing and treatment ecosystem.
The IIT Alumni Council was established in 2019 with central aim of carrying out projects of social importance.
4. IIT-H & NVIDIA ties-up to establish joint AI research centre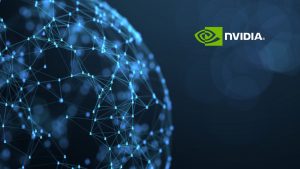 Indian Institute of Technology Hyderabad (IITH) has partnered with a multinational technology company, NVIDIA to establish India's 1st 'NVIDIA AI Technology Centre' (NVAITC).
NVAITC will be established to accelerate research on Artificial Intelligence and its commercial adoption.
The projects to be taken up include, Increasing crop yields using AI algorithms and applying AI-based solutions to support safe transportation systems and better ways to manage traffic among others.
The collaboration wil focus on improving AI research in the aspects of agriculture, smart cities and language understanding.
The NVAITC will accelerate research for the 220 faculty at IITH, which is already among India's foremost research institutions.
Important takeaways for all competitive exams:
NVIDIA Headquarters: California, United States.
NVIDIA Co-Founder, President and CEO: Jensen Huang.
Director of IIT-H: B.S.Murty.
Appointments
5. Union Bank of India CMD Rajkiran Rai gets 2-year extension
The term of Rajkiran Rai as managing director and CEO of Union Bank of India has received an extension for a period of  two-year from the government of India.
He will now serv as the managing director and CEO of Union Bank of India till May 31, 2022.
He was appointed as the managing director of Union Bank on July 1, 2017,

for a period of 3 years until June 30, 2020. 
Awards & Rewards
6. IOC receives EU Green Building Leadership Award 2020
The headquarters of International Olympic Committee (IOC) in Lausanne has been awarded the European 2020 US Green Building Council (USGBC) Leadership Award.
In addition to receiving the highest number of points of any LEED v4-certified

new construction project to date, the Olympic House is the first international headquarters and the second building overall to obtain the highest (Platinum) level of the Swiss Sustainable Construction Standard (SNBS).
The award was announced by the USGBC which recognises "those advancing the development of sustainable, healthy and resilient buildings, cities and communities in regions around the world".

It has been given to five organisations that are "a model for how LEED can be used to improve communities, support human health and well-being, and contribute to a more sustainable future for all".
Important takeaways for all competitive exams:
International Olympic Committee Headquarters: Lausanne, Switzerland.
International Olympic Committee President: Thomas Bach.
Summits & Conferences
7. India Global Week 2020 conference begins
The India Global Week 2020 virtual conference was inaugurated by the Indian Prime Minister Narendra Modi.
The 3 days virtual conference has been organised in the United Kingdom with a theme of "Be The Revival: India and a Better New World".
It will feature a "never-seen-before" performance on the Aatma Nirbhar Bharat campaign.
It will also witness the participation of 5,000 global participants

from 30 nations and it will be addressed by

250 global speakers

in 75 sessions.
Ranks & Reports
8. India ranks 34th in GRETI 2020 by JLL
Jones Lang LaSalle's (JLL) has released its biennial Global Real Estate Transparency Index (GRETI). It is a unique benchmark of real estate market transparency and an essential guide for companies operating in foreign markets.
It covered 99 countries and territories and 163 cities.
It is based on 210 indicators

which includes additional data on sustainability and resilience, health and wellness, proptech and alternatives.
Here is the list of top ranked countries in the index:
| Rank | Country | Score |
| --- | --- | --- |
| 1 | United Kingdom | 1.31 |
| 2 | United States | 1.35 |
| 3 | Australia | 1.39 |
| 4 | France | 1.44 |
| 5 | Canada | 1.51 |
| 6 | New Zealand | 1.67 |
| 7 | Netherlands | 1.67 |
| 8 | Ireland | 1.83 |
| 9 | Sweden | 1.89 |
| 10 | Germany | 1.93 |
| 34 | India | 2.69 |
Sports News
9. Egyptian squash player Raneem El Welily announces retirement
The 31-year-old Egyptian Squash player, Raneem El Welily announced her retirement.
She was the world's top-ranking Women Squash Player. 
She became the top-ranking squash player in 2015 and became the 1st Arab woman to secure the world's top-ranking in any sport.
She won her first Professional Squash Association (PSA) world championship in 2017 and won the following championship in 2018.
Obituaries News
10. Ivory Coast PM Amadou Gon Coulibaly passes away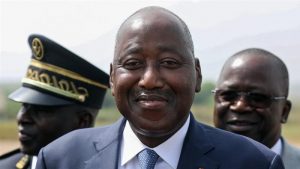 Prime Minister of Ivory Coast, Amadou Gon Coulibaly passed away.
He was also chosen as the ruling party Rally of Houphouetists for Democracy and Peace (RHDP)'s candidate for October's presidential election.
He served at many positions which includes technical advisor, senior civil servant, deputy and mayor of Korhogo, agriculture minister, cabinet minister.
After serving as secretary general of the presidency for six years, he became the prime minister of Ivory Coast in January 2017.
Important takeaways for all competitive exams:
President of  Ivory Coast: Alassane Ouattara; Capital: Yamoussoukro.
11. Legendary musician Charlie Daniels passes away
Country Music Hall of Fame musician, Charlie Daniels passed away.
He entertained fans for decades with songs like "Long-Haired Country Boy," "In America,".
He won Grammy Award for his hit tune "The Devil Went Down To Georgia" in 1979.
He was inducted into the Country Music Hall of Fame in 2016. 
12. Goa's former health minister Dr Suresh Amonkar passes away
The former health minister of Goa, Dr Suresh Amonkar passed away due to Covid-19.
He was a two-term MLA, being elected to the Goa Assembly in 1999 and 2002, as well as served as minister in the first Manohar Parrikar cabinet in 2000 as a minister of health.
He has also served as the ex-president of the Goa unit of the Bharatiya Janata Party (BJP).
Miscellaneous News
13. Google Plus relaunched by Google as "Google Currents"
"Google+" a social networking platform of internet search giant "Google" has been rebranded as "Google Currents".
It is a platform which enables its users to connect with their colleagues, exchange documents and interact with like-minded people who have similar interests.
It also helps the users to track what is happening in other departments across the organisation.
Important takeaways for all competitive exams:
CEO of Google: Sundar Pichai; Headquarters: California, United States.
14. MSDE launches AI-based "ASEEM" digital platform
Artificial Intelligence (AI)-based "Aatamanirbhar Skilled Employee Employer Mapping (ASEEM)" digital platform has been launched by the Ministry of Skill Development and Entrepreneurship.
The platform aims to bridge demand-supply gap of skilled workforce across sectors and to improve the information flow.
The details of workers will be mapped by the portal on the basis of regions and local industry demands.
It will also help the skilled workforce in attaining the industry-relevant skills and explore emerging job opportunities especially in the post COVID era.
ASEEM has been developed by National Skill Development Corporation (NSDC) in partnership with Bengaluru-based company Betterplace.
The platform will be managed by National Skill Development Corporation (NSDC).

The portal comprises of three IT based interfaces namely:

Employer Portal , Dashboard and Candidate Application.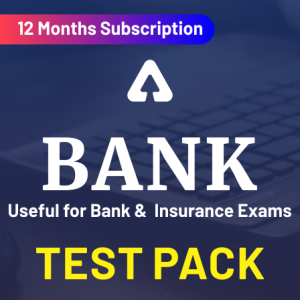 10 July 2020 Current Affairs | Current Affairs Today | Daily Current Affairs 2020
Visit Achieversadda.com and participate in discussions with other aspirants and achievers. Get answers to your queries and connect with others on Achieversadda.com
All the Best BA'ians for RBI Assistant Mains!