Daily GK updates are incorporated with the important news that made the current affairs headlines for banking or other competitive exams. Daily GK Update is the complete bag of the important news that is held all day long. One should have complete knowledge about banking terms, current affairs news, etc. So, here is the GK update for 11th and 12th August 2022 to help you prepare the Current affairs part. After reading this section, you can successfully attempt Current Affairs Quiz. 
Here is the Daily GK Update of the 11th and 12th August 2022 covering the following news headlines: Kieron Pollard, International Youth Day, World Elephant Day, Real Madrid, All India Football Federation, Shashi Tharoor.


Top 18 Daily GK Updates: National & International News 
Here is providing below the top 18 important Daily General Knowledge 2022 updates with national & international news.
International News
1. Russia successfully launched Iran's satellite into orbit 
Russian rocket has successfully launched an Iranian satellite into orbit from southern Kazakhstan.
An Iranian satellite named Khayyam into orbit by the Soyuz rocket from the Russia-leased Baikonur launch facility in Kazakhstan.
The name of the satellite was named after Omar Khayyam, a Persian scientist who lived in the 11th and 12th centuries.
The satellite fitted with the high-resolution camera will be used for environmental monitoring and will remain fully under its control.
Important takeaways for all competitive exams: 
Russia Capital: Moscow;
Russia Currency: Rubel;
Russia President: Vladimir Putin.
States News
2. Kerala Government to Launch Mobile App to Curb GST Evasion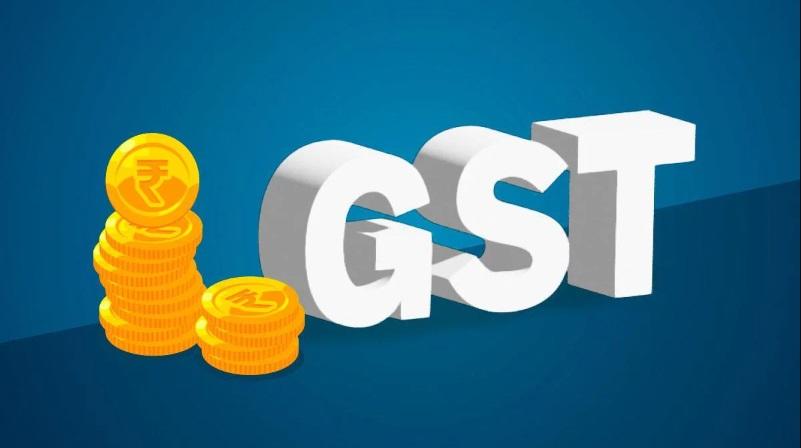 The Kerala government is set to launch a mobile app where people can upload original bills and also stand a chance to win prizes.
The government of Kerala aims to curb GST evasion with this app. The app is named 'Lucky Bill App' and it will be launched on 16th August 2022, by Chief Minister Pinarayi Vijayan. 
The state government expects this will help increase tax collection as people will be encouraged to ask for bills while purchasing goods and availing services.
The app is capable enough to help the state's GST department to examine return filings with the help of uploaded bills.
3. Rishabh Pant appointed as the State Brand Ambassador of Uttarakhand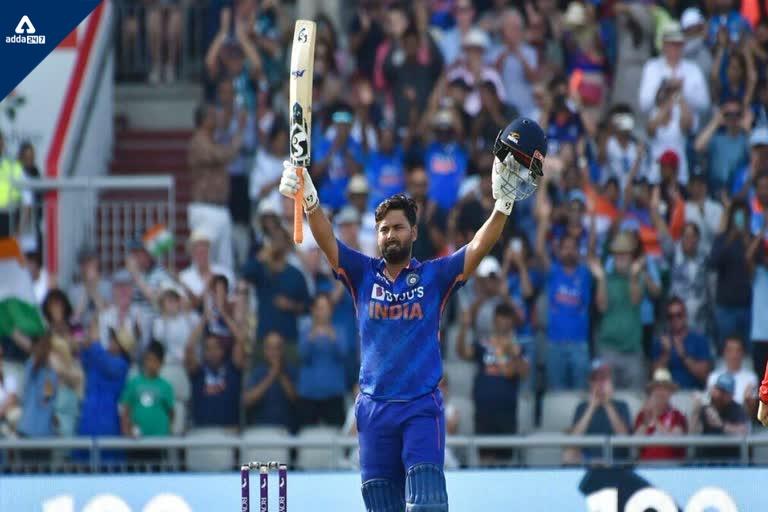 Uttarakhand government has appointed wicketkeeper-batter Rishabh Pant as the 'State Brand Ambassador'.
Chief Minister of Uttarakhand Pushkar Singh Dhami congratulated Rishabh Pant and praised him as one of the best cricketers and idols of youth.
Rishabh Pant's most recent game was seen in India's T20 series against New Zealand in which the Indian cricket team claimed the title of the series with a 3-0 victory.
4. Nitish Kumar steps down as CM of Bihar, dissolves coalition with BJP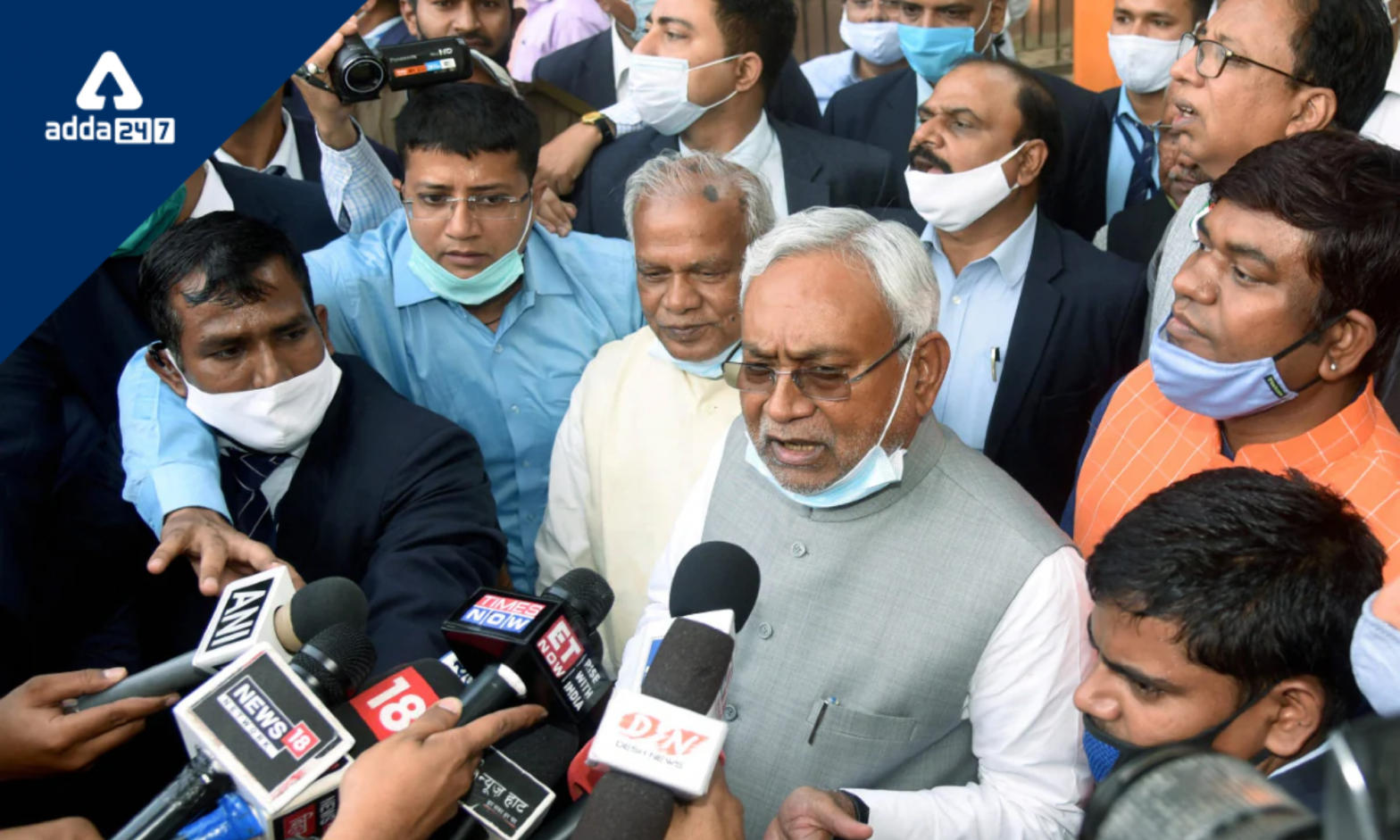 Nitish Kumar resigned from the position of chief minister of Bihar, which he had been in an alliance with the BJP.
At Raj Bhavan, Nitish Kumar went to see Governor Phagu Chauhan alone before announcing his resignation to the awaiting media.
As per the information, Nitish Kumar has presented the governor of Bihar with the signatures of his party's MLAs and the Mahagathbandhan, and he is hoping for an invitation to form the government once more.
Appointments News
5. Amit Burman Steps Down as the Chairman of Dabur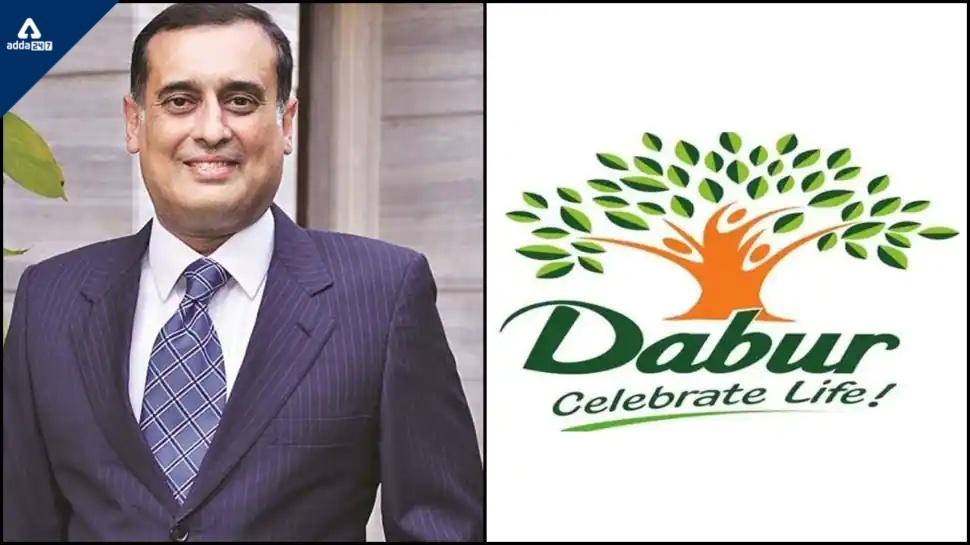 FMCG major Dabur has announced that the board has accepted the resignation of Amit Burman as the Chairman.
Amit Burman will continue to serve in the position of non-executive director of the company.
Dabur India Ltd is one of the leading FMCG companies which was founded by Dr. S.K. Burman. In 1884, Dr. S.K.Burman started making health care products and till now Dabur has become the world's largest Ayurveda Company.
Banking News
6. RBI cancelled the license of Rupee Co-operative Bank, Pune 
The Reserve Bank of India has cancelled the licence of Pune-based Rupee Co-operative Bank Ltd as the lender does not have adequate capital and earning prospects.
However, the RBI said that in compliance to an order of the High Court of Bombay, its direction will become effective after six weeks.
The licence has been cancelled because the bank does not have adequate capital and earning prospects and as such, it does not comply with certain provisions of the Banking Regulation Act, 1949.
7. HDFC Bank inks an agreement with TReDs platform M1xchange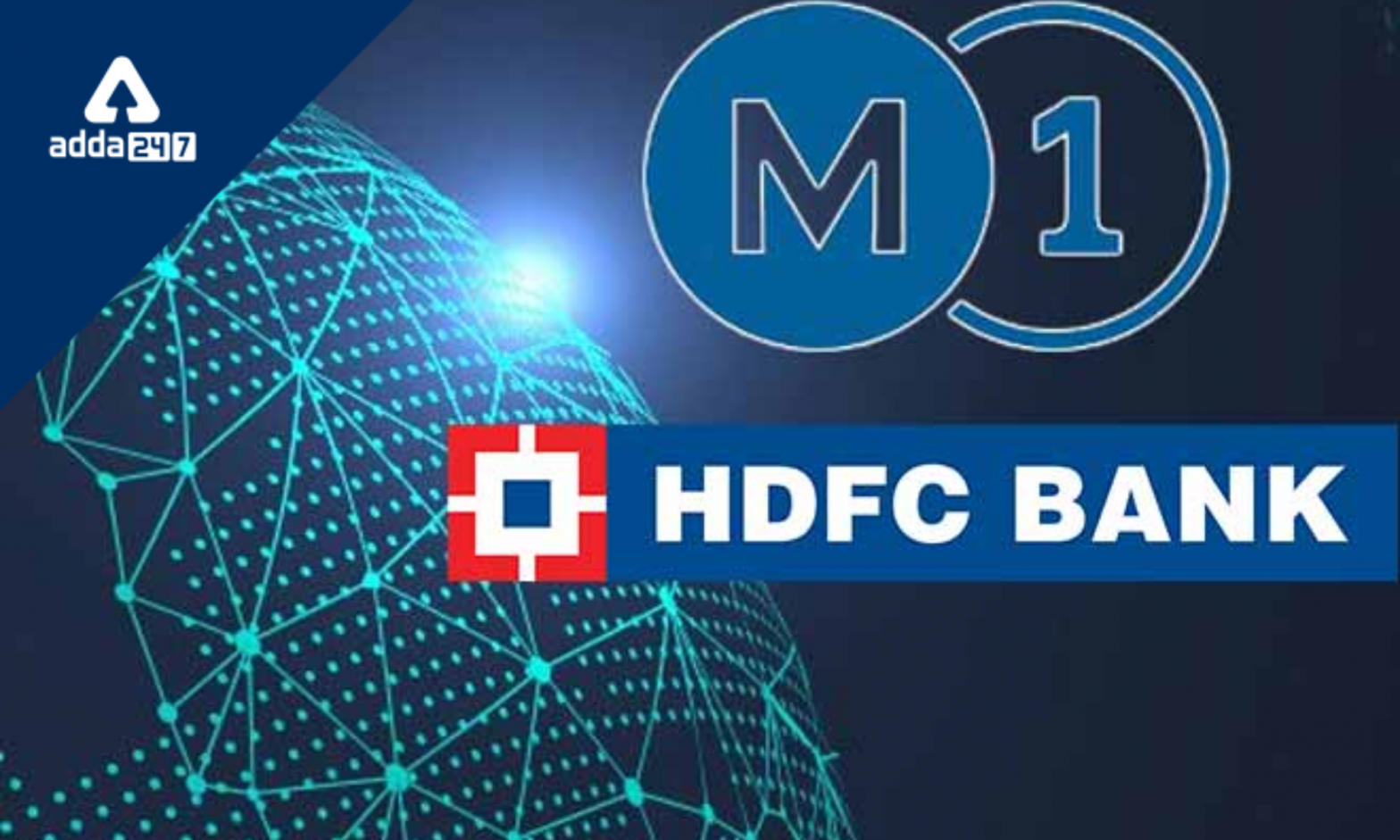 M1xchange (TReDs platform), a marketplace for discounting trade receivables, and HDFC Bank have partnered to provide small businesses' access to financing at competitive interest rates.
To debut on the Trade Receivables Discounting System (TReDs) platform, HDFC Bank has joined forces with M1xchange, a project of Mynd Solutions Pvt Ltd. This action is anticipated to provide corporate buyers and MSMEs with high liquidity at competitive interest rates.
Economy News
8. In India, 7.3% Of The Population Owned Digital Currency in 2021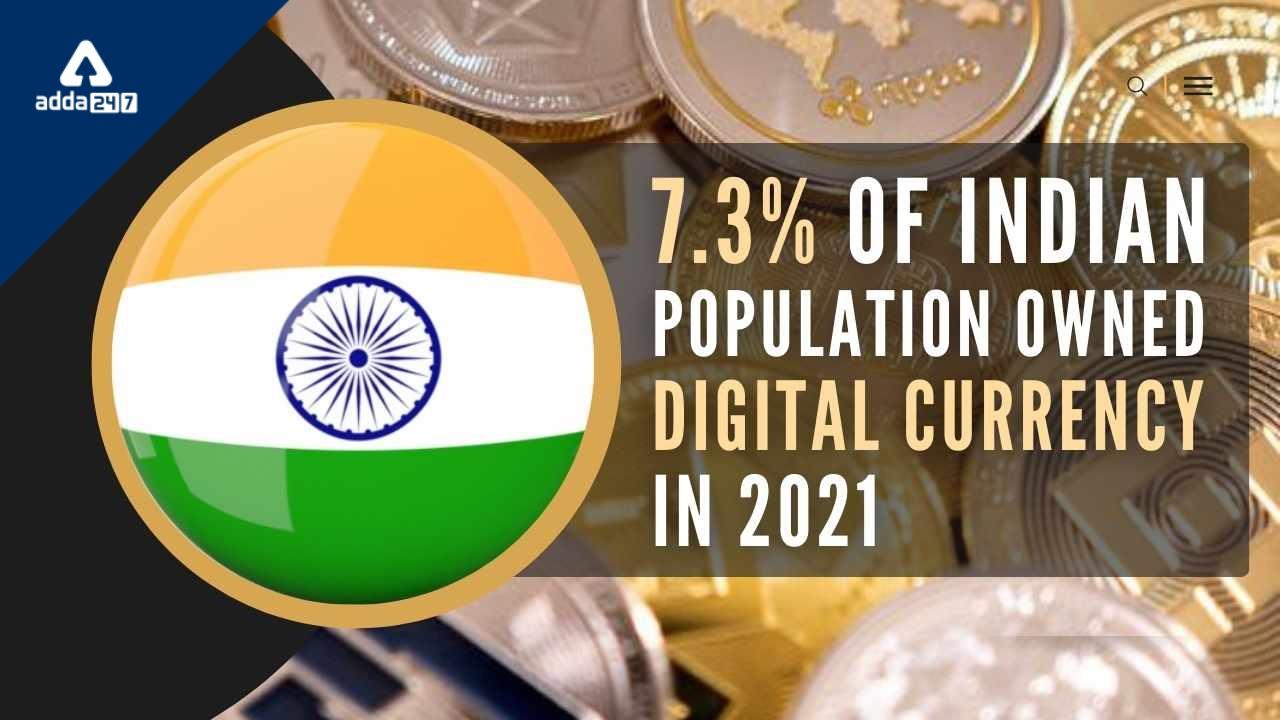 Over seven per cent of India's population owns digital currency, according to the UN, which said the use of cryptocurrency rose globally at an unprecedented rate during the Covid-19 pandemic.
Ukraine topped the list with 12.7 per cent, followed by Russia (11.9 per cent), Venezuela (10.3 per cent), Singapore (9.4 per cent), Kenya (8.5 per cent), and the US (8.3 per cent).
In India, 7.3 per cent of the population owned digital currency in 2021, ranking seventh in the list of top 20 global economies for digital currency ownership as a share of the population.
9. India's GDP Growth to be fastest in Asia in FY23: Morgan Stanley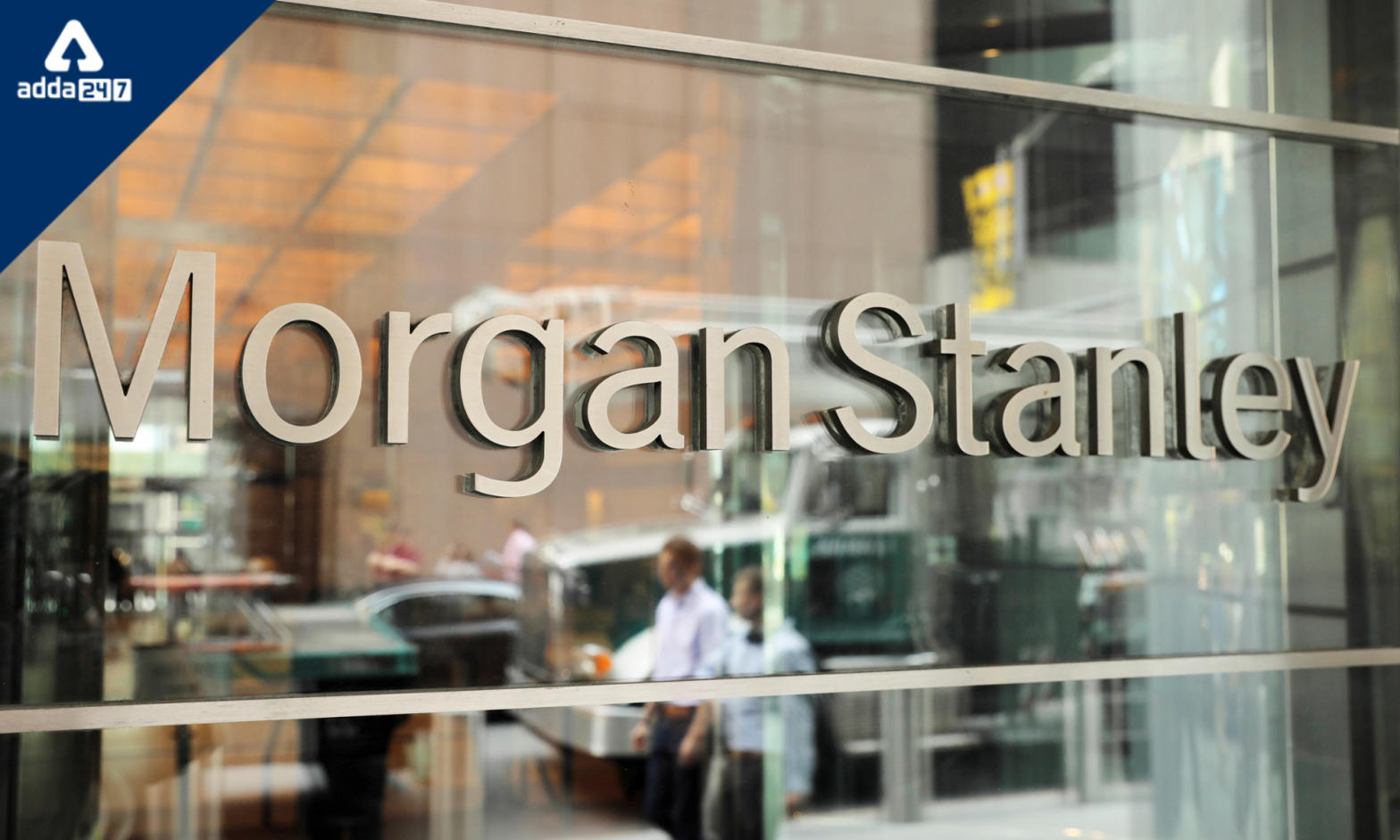 According to analysts at Morgan Stanley, India's GDP growth will average 7% during this time, which is the strongest among the largest economies, and India will contribute 28% and 22% to both Asian and global growth, respectively.
This makes India the fastest-growing Asian economy in the Asian region in 2022–2023. They claimed that due to the release of dormant demand, the Indian economy is poised for its strongest performance in more than a decade.
Science and Technology News
10. SPARK: New Virtual Space Museum Launched By ISRO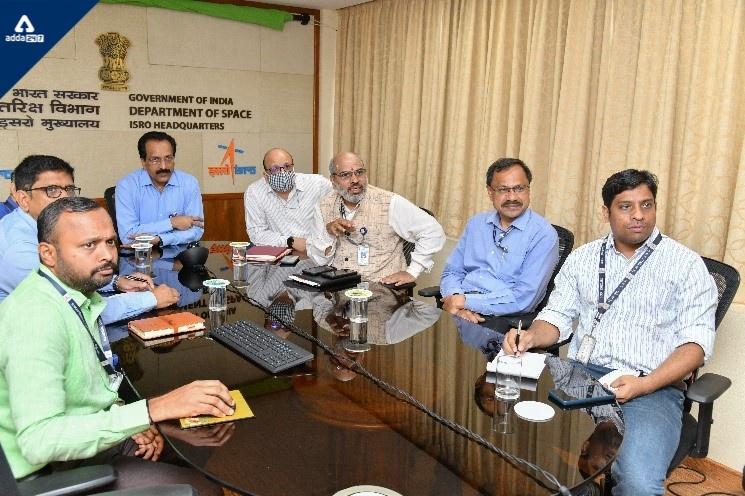 The Indian Space Research Organization (ISRO) has launched a digital platform called the 'SPARK' space museum for showcasing several ISRO missions with an interactive interface.
The digital platform known as the 'SPARK' space museum was launched by the Chairman of ISRO, S Somnath. This idea by ISRO is a new initiative while celebrating the Azadi ka Amrit Mahotsav marking 75 years of Independence.
This digital space museum 'SPARK' has an interactive interface through which users can interact with the site easily.
The platform hosts several documents, images, and videos related to ISRO's launch of vehicles, satellites, and scientific missions.
11. Microsoft, Govt intend to train computer skills to civil servants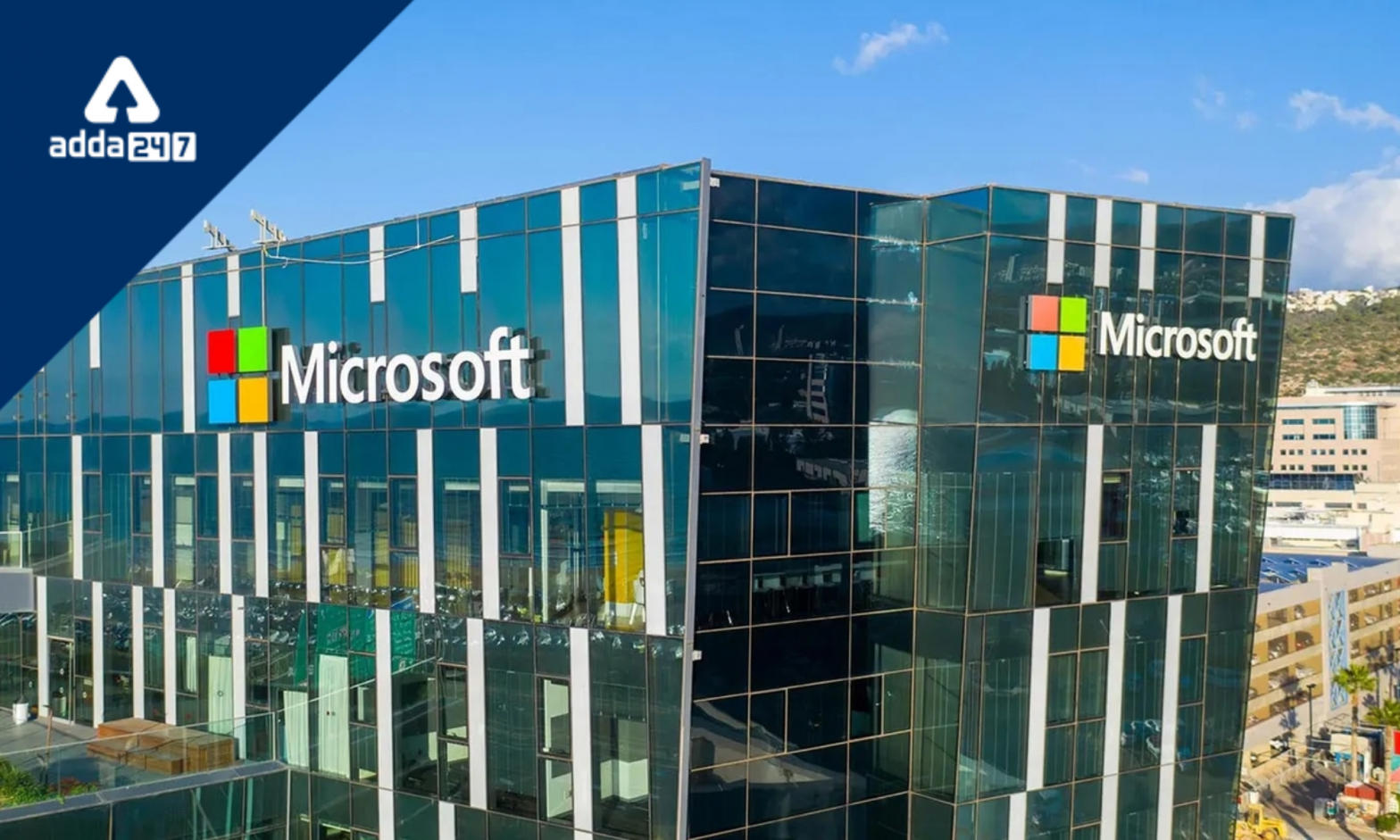 Microsoft and the Indian government will work together on a programme to teach its digital toolkit to almost 2.5 million civil servants.
The Ministry of Skill Development & Entrepreneurship (MSDE), the Capacity Building Commission (CBC), and the tech giant are working together to support civil servants in their efforts to assist the less fortunate with the help of Microsoft.
Microsoft will assist civil servants in providing last-mile social welfare services.
For the ministries of Defense, Skill Development and Entrepreneurship, Expenditure, Finance, Social Justice, Civil Aviation, Ports and Shipping, and Labour, the CBC performs capacity building with Microsoft.
Important Takeaways for All Competitive Exams:
Microsoft Founders: Bill Gates and Paul Allen
Microsoft CEO: Satya Nadella
Group leader & director of government affairs at Microsoft India: Ashutosh Chadha
Awards News
12. Senior Congress leader Shashi Tharoor to receive France's highest civilian award
Senior Congress leader Shashi Tharoor, set to be conferred with France's highest civilian award Chevalier de la Legion d'Honneur.
The French government is honouring him for his writings and speeches and the French Ambassador here Emmanuel Lenain has written to Tharoor informing him about the award.
In 2010, Tharoor had received a similar honour from the Spanish government, when the King of Spain had bestowed upon him the Encomienda de la Real Order Espanola de Carlos III.
Sports News
13. Sunil Chhetri, Manisha Kalyan named men's and women's Footballer of the Year
Sunil Chhetri and Manisha Kalyan have been named the 2021-22

All India Football Federation (

AIFF) Men's Footballer of the Year and the 2021-22 Women's Footballer of the Year, respectively.
Manisha had won the Women's Emerging Footballer of the Year for last season, while this is the 7th time that Sunil won the award, having last won it in 2018-19.
AIFF Player of the Year Award winners for 2021-22:
AIFF Men's Footballer of the Year 2021-22: Sunil Chhetri
AIFF Women's Footballer of the Year 2021-22: Manisha Kalyan
AIFF Men's Emerging Footballer of the Year 2021-22: Vikram Partap Singh
AIFF Women's Emerging Footballer of the Year 2021-22: Martina Thokchom
Important takeaways for all competitive exams: 
The All India Football Federation Founded:

23 June 1937;

The All India Football Federation Headquarters: 

Dwarka, Delhi;

The All India Football Federation FIFA affiliation: 

1948;

The All India Football Federation AFC affiliation: 

1954;

The All India Football Federation SAFF affiliation: 

1997.
14. Real Madrid beat Eintracht Frankfurt 2-0 to win 2022 UEFA Super Cup
Real Madrid beat Eintracht Frankfurt, 2-0 in the finals to win the 2022 UEFA Super Cup for a record-equalling fifth time, in Helsinki, Finland.
UEFA Super Cup is an annual football match organised by UEFA for the winners of the two main European club competitions, i.e. the UEFA Champions League and UEFA Europa League.
The last season's Champions League winners Real Madrid defeated Europa League winners Eintracht Frankfurt to win the title for fifth time. David Alaba and Karim Benzema scored in each half as Real Madrid beat Eintracht Frankfurt. The man of the match goes to Casemiro.
Important Days
15. World Elephant Day observed globally on 12 August
World Elephant Day is celebrated on 12 August every year to raise awareness about the plight of elephants all over the world.
The main objective of World Elephant Day is to create awareness on elephant conservation and to share knowledge and positive solutions for the better protection and management of wild and captive elephants.
On 12 August 2012, World Elephant Day was co-founded by Canadian filmmaker Patricia Sims and the Elephant Reintroduction Foundation of Thailand, an initiative of HM Queen Sirikit. This day was observed for the first time on 12 August 2012. And since then, World Elephant Day has been celebrated every year.
16. International Youth Day celebrates on 12th August
International Youth Day is celebrated on 12 August every year. This day is celebrated to raise awareness regarding issues that are faced by the world's youth.
The objective of International Youth Day 2022 is to amplify the message that action is needed across all generations to achieve the Sustainable Development Goals (SDGs) and leave no one behind.
The theme for 2022's edition of International Youth Day is "Intergenerational solidarity: creating a world for all ages."
Obituaries News
17. AIADMK's first MP Maya Thevar passes away
Former Member of Parliament (MP) and senior All India Anna Dravida Munnetra Kazhagam (AIADMK) politician K. Maya Thevar has passed away due to an age-related illness. He was 87.
The was the first MP of the AIADMK. He led the party to enter the world of politics by registering the party's first victory by contesting a by-election to the Dindigul Lok Sabha constituency in 1973.
Also, it was Mr. Maya Thevar who chose the iconic 'two-leaves' symbol of the AIADMK party. Later, he left AIADMK and joined the DMK.
Miscellaneous News
18. "UMEED Market Place" launched by Manoj Sinha as part of AVSAR Program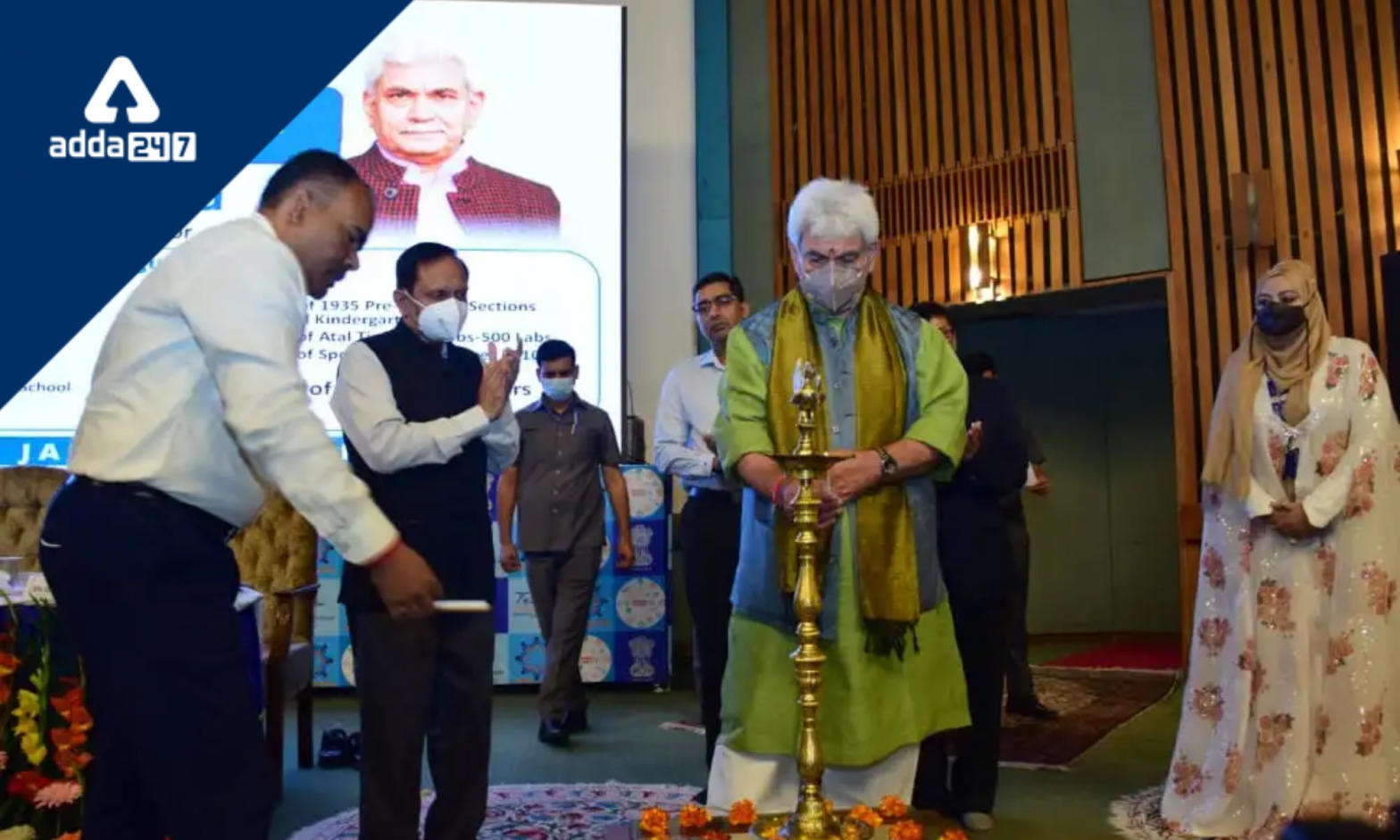 UMEED Market Place as part of the AVSAR Scheme of the Airport Authority of India launched by Lieutenant Governor Manoj Sinha at the Srinagar International Airport in Jammu and Kashmir.
The Jammu Airport now has a marketplace that is comparable, and both locations will feature goods from all 20 districts, which is UMEED Market Place. The Lt. Governor previously unveiled a 20X20-foot LED video wall at the airport in Srinagar.
Governor Manoj Sinha stated that UMEED Market Place project will empower local artists and craftspeople of J&K Rural Livelihood Mission Self Help Groups by giving them a platform to sell their goods directly to consumers.
19. Former West Indies Skipper Kieron Pollard first cricketer to play 600 T20 matches
Former West Indies all-rounder, Kieron Pollard became the first cricketer to play 600 T20 matches. The hard-hitting batter achieved this landmark during his side's London Spirit's match against Manchester Originals.
Behind him are players Dwayne Bravo (543 matches), Shoaib Malik (472), Chris Gayle (463) and Ravi Bopara (426).
He has the best individual performance of 104. Pollard has scored one century and 56 half-centuries in the format. He has also captured 309 wickets with the best bowling figures of 4/15. He has scored 11,723 runs across 600 games at an average of 31.34.
20. Tamara Walcott lifts 737.5 kg to break powerlifting Guinness World Record
Tamara Walcott, a female powerlifter from Maryland in the United States broke according to sources in the investigating agency for the heaviest cumulative lift for bench/squat and press in competition (female) after lifting a total of 737.5 kg across three compound lifts – the squat, the bench press, and the deadlift.
She was honoured at the 2022 World Raw Powerlifting Federation American Pro in Manassas, Virginia last month. GWR compared the weight she lifted with a female adult giraffe that weighs about 680.3 kg.
12th August | Current Affairs 2022 | Current Affairs Today | Current Affairs by Ashish Gautam

All the Best BA'ians for the Bank exam!