Here is the daily GK update of 12th August 2020 covering the following news headlines: Krishi Megh, Lebano, Indira Van Mitan, Gujarat, BSE.
Daily GK updates are incorporated with the important news that made the current affairs headlines for banking or other competitive exams. Daily GK Update is the complete bag of the important news that held all day long. One should have complete knowledge about the banking terms, current affairs news, etc. So, here is the GK update of 12th August 2020 to help you prepare the Current affairs part. After reading this section, you can successfully attempt Current Affairs Quiz.
National News
1. PM to launch platform for "Transparent Taxation-Honoring the Honest"
Prime Minister Narendra Modi will roll out the platform for "Transparent Taxation – Honoring the Honest".
The new platform will carry forward the journey of direct tax reforms and will also reward the honest taxpayers.
Several major tax reforms

in

direct taxes

have been carried out by the

Central Board of Direct Taxes

(CBDT). These reforms includes reduction in the Corporate Tax rates from 30% to 22%, abolition of Dividend distribution Tax as well as reduction in the rates for new manufacturing units to 15%.

The reforms also includes Direct Tax "

Vivad se Vishwas Act,

2020″ under which declarations for settling disputes are being filed currently, and introducing more transparency in official communications via the newly launched Document Identification Number (DIN).
Important takeaways for all competitive exams:
Chairman of Central Board of Direct Taxes: Pramod Chandra Mody.
2. Union Minister of Agriculture & Farmers' Welfare launches "Krishi Megh"
Krishi Megh (National Agricultural Research & Education System -Cloud Infrastructure and Services) has been launched virtually by the Union Minister of Agriculture & Farmers' Welfare, Shri Narendra Singh Tomar.
The minister also launched the KVC ALUNET (Krishi Vishwavidyalaya Chhatr Alumni Network) and Online Accreditation System for Higher Agricultural Educational Institutions (HEI).
Krishi Megh will help in meeting the services and infrastructure requirements of Digital Agriculture of National Agricultural Research and Education System (NARES).
The National Agricultural Higher Education Project has been funded by the Government of India and the World Bank.
The project will bolster the national agricultural education system in the nation along with overall objective of offering more relevant and high-quality education to the agricultural university students.
International News
3. Lebanon′s Govt resigns over deadly Beirut port blast
The Prime Minister of Lebanon, Hassan Diab and his entire government has resigned, in the wake of the major blast in Beirut that has triggered public outrage, and anger at the Lebanese government for their failure to prevent the disaster.
President Michel Aoun

has ordered Diab government to stay on caretaker capacity until a new cabinet is formed. Diab served as the PM from

21 January 2020 to 10 August 2020.
A massive explosion took place in Beirut,

the capital of Lebanon, on August 04, damaging buildings across the capital and sending a giant mushroom cloud into the sky. 
Important takeaways for all competitive exams:
Capital of Lebanon: 

Beirut.

Currency of Lebanon:

Lebanese pound.
State News
4. Chhattisgarh Govt rolls out "Indira Van Mitan" Yojana
Chhattisgarh Government has launched the "Indira Van Mitan" Yojana.
"Indira Van Mitan" Yojana will aim to make the forest dwellers of the state self reliant.
Under this scheme, government will form groups of youth in 10,000 villages of tribal areas of the state and they will be responsible to conduct all forest based economic activities. These economic activities will create self employment opportunities for the forest dwellers.
Under this scheme, Chhattisgarh Government has planned to cover 19 lakh families in scheduled areas through the youth groups.
These groups will also manage the trees and will collect the forest produce from the trees in forest areas. They will also arrange the purchase of forest produce to ensure right price of the forest produce.
Important takeaways for all competitive exams:
Chief Minister of Chhattisgarh: Bhupesh Baghel; Governor: Anusuiya Uikey.
5. Gujarat government announces Mukhya Mantri Kisan Sahay Yojana
Mukhya Mantri Kisan Sahay Yojana has been announced by the Gujarat Chief Minister Vijay Rupani.
The yojana has been announced for the current Kharif season and all farmers of the state will be covered under this scheme. Farmers would not have to pay any premium or registration process for the scheme.
The Mukhya Mantri Kisan Sahay Yojana will replace the existing crop insurance scheme. Hence, those farmers who have already paid the premium for the existing scheme will receive the refund.
Tribal farmers would also be a part of this scheme as compared to the previous one in which they were excluded.
Important takeaways for all competitive exams:
Chief Minister of Gujarat: Vijaybhai R. Rupani; Governor: Acharya Dev Vrat.
Business News
6. BSE partners with Akola-based bullion associations
A Memorandum of Understanding (MoU) has been signed by the Bombay Stock Exchange with Akola, Maharashtra-based bullion trade and industry associations namely Akola Sarafa Association and Akola Sarafa Va Suvarnakar Yuva Sangh.
The partnership will seek to enhance cooperation between the BSE and physical markets represented by the two trade bodies in various areas like knowledge sharing, education and training, events as well as explore areas of mutual interests.
The Bombay Stock Exchange (BSE) will conduct various activities such as seminars and awareness programmes on price-risk management for bullion traders and jewellers.
These programmes will help them in shifting to more organised forms of trading. BSE will also aware them about effective hedging tools like derivatives contracts, especially 'options in goods' and hence enable them to face a volatile market.
7. Paytm launched India's 1st pocket android POS device
Paytm has launched India's 1st Pocket Android POS (Point of Sale) Device named 'Paytm All-in-One Portable Android Smart POS' for contactless ordering and payments in India.
'Paytm All-in-One Portable Android Smart POS' is the first such Android-based device to be introduced in India and is much more powerful than the portable Linux based POS devices presently available in the country.
It is an effort to digitise and empower a large number of Small and Medium Enterprises (SMEs). The company aims to issue over 2 lakh devices within the next few months which will generate over 20 million transactions per month.
Important takeaways for all competitive exams:
Paytm founder: Vijay Shekhar Sharma.
Paytm Headquarters: Noida, Uttar Pradesh.
Paytm founded: 2010.
Appointments
8. Harsh Kumar Bhanwala becomes new executive chairman of Capital India Finance
Former NABARD Chief, Harsh Kumar Bhanwala has been appointed as executive chairman of the Capital India Finance Limited.
Harsh Kumar Bhanwala has served as the chairman of National Bank for Agriculture and Rural Development (NABARD) for over six years.
He was appointed as the chairman NABARD in December 2013 and demitted the office on May 26, 2020.
Capital India Finance Limited (CIFL) is an integrated financial services platform and provides customised financial solutions to Indian Corporates for their growth and working capital requirements among others.
Important takeaways for all competitive exams:
Capital India Finance Ltd Managing Director: Keshav Porwal.
Capital India Finance Ltd HeadOffice: Mumbai, Maharashtra.
Awards & Rewards
9. ACJ Journalism Awards 2019 announced
Journalists Nitin Sethi and Shiv Sahay Singh were declared winners of the Asian College of Journalism's (ACJ) Award 2019 for Investigative Journalism and the K. P. Narayana Kumar Memorial Award for Social Impact Journalism, respectively.
The awards were presented in a virtual ceremony by Soumya Swaminathan, chief scientist of the World Health Organisation(WHO), at the inauguration of the Class of 2021.
Nitin Sethi

is a journalist in the

Huffington Post.

He won this award for his six-part series titled

"Paisa Politics"

published by The Huffington Post India.

Shiv Sahay Singh

is a journalist in

The Hindu.

He received the award for his story titled

"Death by digital exclusion: On faculty public distribution system in Jharkhand"

published in The Hindu.
Important takeaways for all competitive exams:
ACJ Headquarters: Chennai, TamilNadu.
ACJ Chairman: Sashi Kumar.
Science & Technology
10. Skyroot Aerospace tests upper stage rocket engine "Raman"
Skyroot Aerospace, a Spacetech startup has successfully test fired an upper stage rocket engine "Raman".
With this, Skyroot Aerospace has become the first Indian private firm to exhibit the potential to build a homegrown rocket engine.
"Raman" is a 3-D printed rocket engine which has been named after Nobel laureate CV Raman.
Skyroot Aerospace expects to launch its first rocket, which can hurl satellites of 250-700 kgs, into a lower earth orbit by December 2021.
These developments from the private players has become possible after the union cabinet's approval of private player participation in space in June 2020.
Books & Authors
11. A book titled 'Connecting, Communicating, Changing' released
The Union Minister for Information and Broadcasting, Prakash Javadekar unveiled an e-version of the book titled 'Connecting, Communicating, Changing'. The book chronicles Shri M Venkaiah Naidu's three years in office as the Vice President of India. Vice President Venkaiah Naidu has completed three years in office on 11 August 2020.
The book comprising a collection of speeches by Vice President Venkaiah Naidu. The over 250 pages book is the third series of the book

and has been published by Publications Division.

It provides a glimpse of his efforts and outcomes as the

Vice President and Chairman of the Rajya Sabha.

Apart from this, the print coffee table version of the book was also released by Union Minister of Defense Shri

Rajnath Singh.
Important Days
12. International Youth Day: 12th August
International Youth Day (IYD) is observed globally on 12th August every year.
International Youth Day recognizes the efforts put in by the youth for the betterment of society. It aims to promote the ways to engage the youth and make them more actively involved in their communities through positive contributions.
The theme of International Youth Day 2020, "Youth Engagement for Global Action".

The theme highlights the ways in which the engagement of young people at the local, national and global levels is enriching national and multilateral institutions and processes, as well as draw lessons on how their representation and engagement in formal institutional politics can be significantly enhanced.
Obituaries News
13. Noted Urdu Poet Rahat Indori passes away
Noted Urdu poet Rahat Indori passed away.
Rahat Indori was also a bollywood lyricist and known for the lyrics of songs like "M Bole to" from Munnabhai MBBS (2003), and "Neend Churai Mei" from Ishq (1997).
14. Veteran Tamil film songwriter P K Muthusamy passes away
Veteran Tamil film songwriter, PK Muthusamy passed away.
Muthusamy had penned memorable Tamil film lyrics like 'Mannukku Maram Baaramaa ?' – which means 'are the trees a burden on the earth?'. His other famous songs composed by Muthusami include 'Mapilai vandar' and 'Chinna Chinna nadai nadandu' etc.
Miscellaneous News
15. Mumbai becomes 1st city in India to have female icons on traffic signals
Mumbai's Dadar has become the first city in India to have women symbols on traffic signals and signage.
Brihanmumbai Municipal Corporation (BMC) has installed traffic signals that display female icons sporting triangular frock, a shift from the default representation of men.
Important takeaways for all competitive exams:
Chief Minister of Maharashtra: Uddhav Thackeray; Governor: Bhagat Singh Koshyari.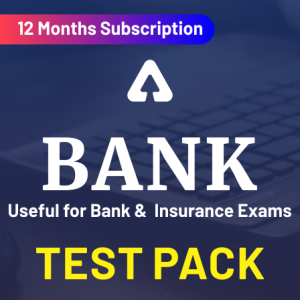 12 August Current Affairs 2020 | Current Affairs Today | Daily Current Affairs 2020
Visit Achieversadda.com and participate in discussions with other aspirants and achievers. Get answers to your queries and connect with others on Achieversadda.com

All the Best BA'ians for RBI Assistant Mains!