Daily GK updates are incorporated with the important news that made the current affairs headlines for banking or other competitive exams. Daily GK Update is the complete bag of important news that is held all day long. One should have complete knowledge about banking terms, current affairs news, etc. So, here is the GK update for 13th September 2022 to help you prepare the Current affairs part. After reading this section, you can successfully attempt Current Affairs Quiz. 
Here is the Daily GK Update of the 13th September 2022 covering the following news headlines: Max Verstappen, SIIMA Awards 2022, HDFC Bank, American Express, Cinematic Tourism Policy, Unique Farm ID, All India Institute of Ayurveda. 


Top 22 Daily GK Updates: National & International News 
Here is providing below the top 22 important Daily General Knowledge 2022 updates with national & international news.
National News
1. National Maritime Heritage Complex to be built in Gujarat
Ministry of Ports, Shipping and Waterways is building the National Maritime Heritage Complex at the historic Indus Valley civilization region of Lothal in Gujarat with a total cost of 3500 crores rupees.
The first-of-its-kind complex in India, this centre will showcase India's rich and diverse maritime heritage. The foundation stone for the NMHC project was laid by Prime Minister Narendra Modi and the consent for the master plan was given in March 2019.
2. All India Institute of Ayurveda launches 6-Weeks programme on Ayurveda Day  
All India Institute of Ayurveda (AIIA), under the Ministry of Ayush, has launched the Ayurveda Day 2022 programme.
AIIA has been chosen as the nodal agency for driving the Ministry of Ayush's mandate for Ayurveda Day this year. Ayurveda Day curtain raiser for the six-week long programme (12th September-23rd October).
The Ministry of AYUSH celebrates Ayurveda Day every year on Dhanvantari Jayanti and this year it will be celebrated on 23 October.
The theme for the celebration is 'Har Din Har Ghar Ayurveda'.
This year the Ministry is celebrating it in collaboration with all the Ministries and departments of the Government of India so that every person of the nation is made aware of the traditional system of medicine.
International News
3. King Charles names William and Kate as the Prince and Princess of Wale 
Britain's King Charles has bestowed the titles of Prince and Princess of Wales on his eldest son William and daughter-in-law Kate, passing on the titles that he and his late wife Diana previously held. Charles, who became Prince of Wales in 1958, automatically became king on the death of his mother, Queen Elizabeth.
Delivering his first speech to the nation since the death of his mother Queen Elizabeth, Charles said he was proud to make his heir William the Prince of Wales, a title Charles had held since 1958.
Mr. William and Ms. Kate, both 40, have taken on central roles within the royal family in recent years, appearing regularly in public and increasingly taking their three young children to events such as the queen's Platinum Jubilee earlier this year.  Ms. Kate appreciated the history associated with the title but would seek to create her own path as Princess of Wales.
State News
4. Uttar Pradesh Government to Provide a Unique Farm ID to the Farmers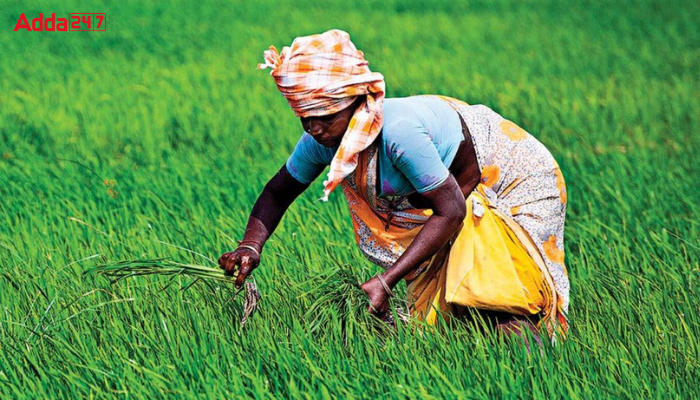 Uttar Pradesh government will provide a Unique Farm ID to the farmers, which will be linked to Aadhar to provide them with all benefits of government schemes. The Unique Farm ID will be similar to the Aadhar card.
The government is planning to use Aadhar verification to implement the Unique Farm ID card scheme for the farmers.
During the workshop regarding the Unique Farm ID card scheme, the Government wants to initiate and spread the use of Aadhar in more simpler terms.
Aadhar will be used to make the use of the Unique Farm ID cards more easily. UP government wants to provide all benefits of the government schemes to the farmers and reach up to the maximum number.
The Chief Secretary Durga Shankar Mishra said that the state has saved 8400 crore rupees with the use of Aadhar verification.
Through Aadhar verification more than one crore of school children are benefited from various schemes.
5. Gujarat CM Bhupendra Patel announces first-ever Cinematic Tourism Policy 2022-2027 
Gujarat Chief Minister, Bhupendra Patel has announced Gujarat's first-ever 'Cinematic Tourism Policy' in the presence of dignitaries including actor Ajay Devgan, and State Government Minister Shri. Purnesh Modi and Shri Arvind Raiyani.
This new policy will create viable opportunities for film production in Gujarat and also provide employment opportunities to local people. There are many places in Gujarat like the White Desert of Kutch, Shivrajpur Beach where there are ample opportunities to become shooting spots.
Four MoUs worth Rs. 1022 crore for investments in various subjects including filmmaking, studio infrastructure, acting schools in Gujarat were signed by some investors with the tourism department.
Important takeaways for all competitive exams:
Gujarat Capital: 

Gandhinagar;

Gujarat Governor: 

Acharya Devvrat;

Gujarat Chief minister: 

Bhupendrabhai Patel.
Appointments News
6. American Express Banking Corp India named Sanjay Khanna as new CEO
American Express Banking Corp India has appointed Sanjay Khanna as its chief executive officer (CEO) and country manager. At present, Khanna heads the country executive team and is responsible for driving growth across the organisation's consumer and commercial businesses.
In his new role, Khanna will be leading several business development initiatives for American Express, while steering collaboration across its diverse businesses in India, adding his position will be key to strengthening the company's strategic focus in the country.
Economy News
7. Per Capita Government Spending on Healthcare Increases by 74% Since 2013-14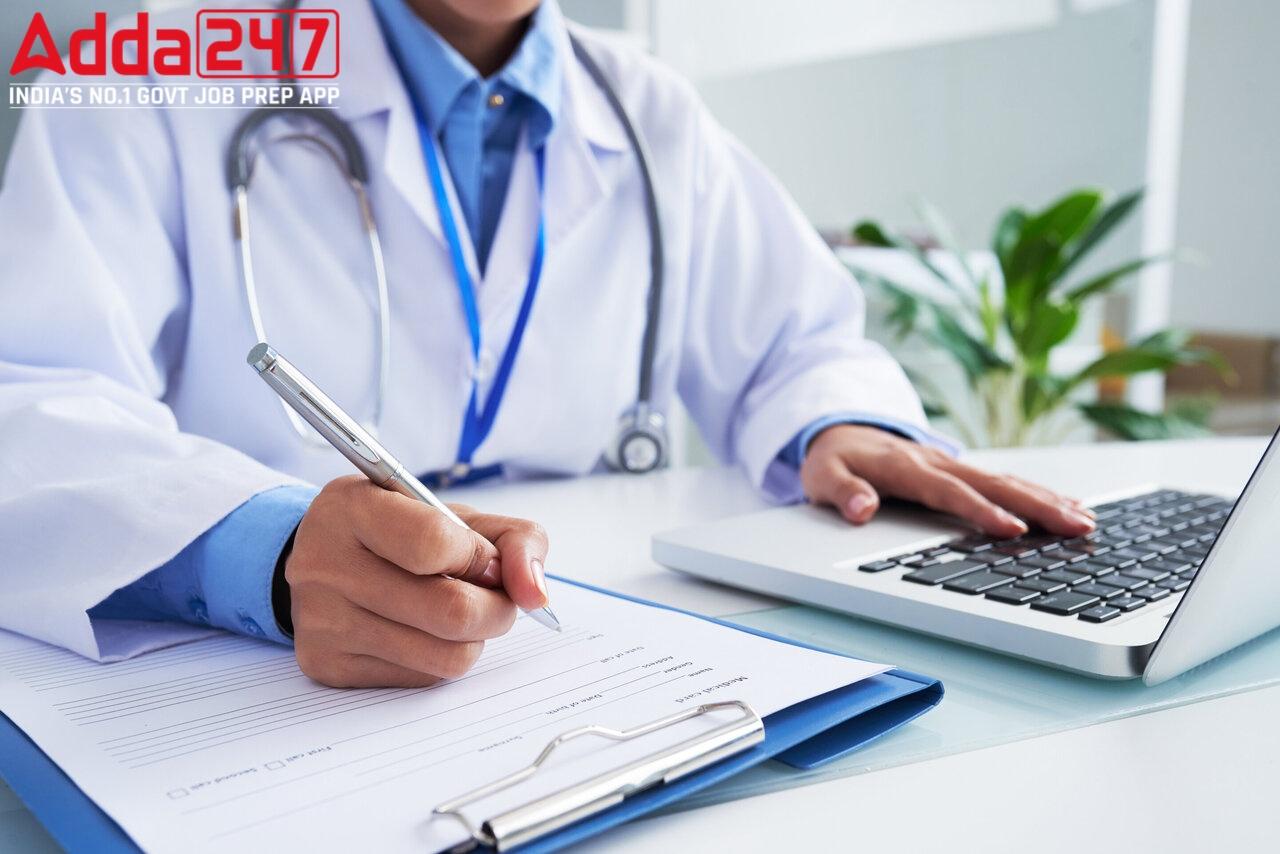 The per capita government spending on healthcare has increased by 74 per cent since 2013-14. As per National Health Accounts Estimates India 2018-19, the per capita government spending in 2013-14 was one thousand forty-two rupees, which has increased to one thousand eight hundred and fifteen rupees.
It said, government's share in the overall spending on health in the country is increasing steadily. The government's share in current health expenditure has increased from 23.2 per cent in 2013-14 to 34.5 per cent in 2018-19.
8. RBI Sells $13 billion in August to Hold Rupee at 80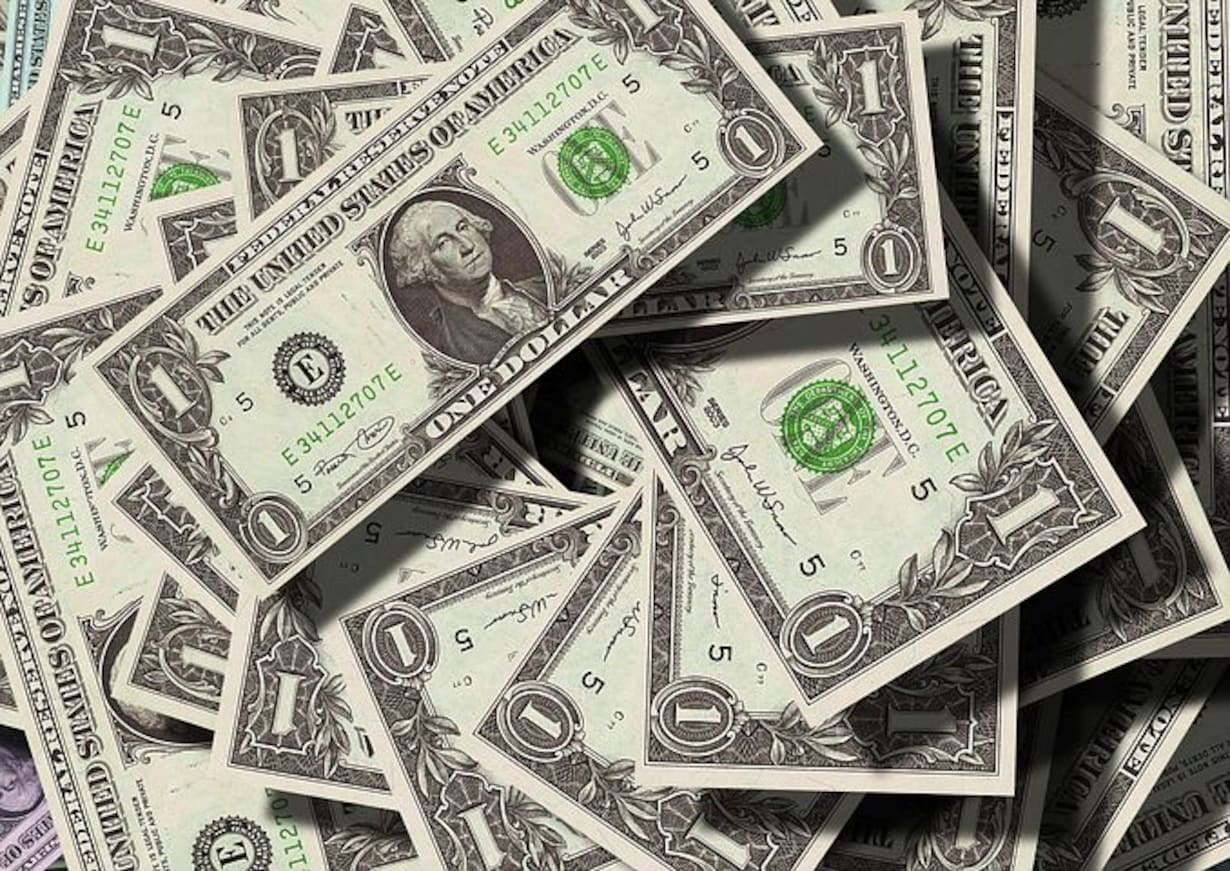 India's foreign exchange reserves slumped by over $2 billion in the week ending August 12, as the Reserve Bank of India intervened to shore up the rupee and keep the currency below 80 per dollar.
That is an effort the Indian central bank has said was essential, and it would do whatever it takes to maintain the rupee's stability, limiting any wild swings despite extremely volatile currency markets.
The RBI's weekly statistical supplement data showed that the country's forex reserves slumped to $570.74 billion in the week ending August 12, down by $2.238 billion from $572.978 billion in the previous week. The magnitude of that fall in the latest week was the largest in a month, and the country's import cover dipped for the second week.
9. Retail Inflation Resurges To 7% As Food Prices Increases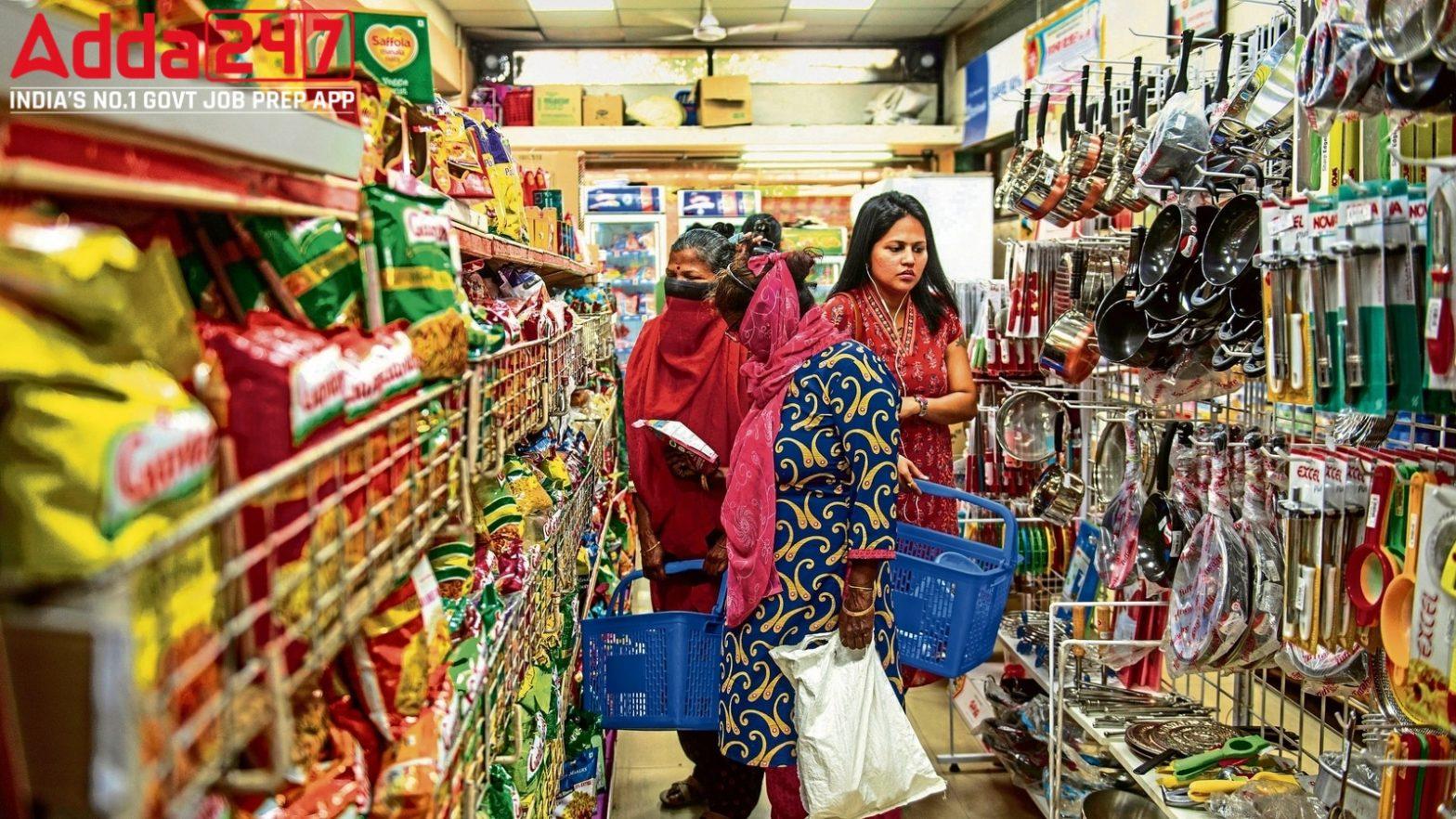 Price pressures returned to the Indian economy in August, with retail inflation quickening to 7% after cooling to a five-month low in July.
The increase, led by food prices, makes it the eighth month that retail inflation has stayed above the central bank's upper tolerance limit of 6%, strengthening the case for continued monetary tightening.
Retail inflation in July had cooled to 6.7%, and a poll of 22 economists estimated August inflation at 6.9%. The Reserve Bank of India has projected Consumer Price Index (CPI) based inflation for 2022-23 at 6.7%. Inflation is expected to remain elevated over the next couple of months due to last year's low base, even as easing energy and commodity prices globally would help cool inflationary pressures.
Banking News
10. HDFC Bank issues India's first Electronic Bank Guarantee
HDFC Bank, India's largest private sector bank, became the first bank in the country to issue an Electronic Bank Guarantee (e-BG) in partnership with National E-Governance Services Limited (NeSL).
The paper-based, time-consuming process has been eliminated with the new electronic bank guarantees that can be processed, stamped, verified and delivered instantly with enhanced security. This is a transformational change, and the Bank will migrate to e-BG to benefit all its customers.
Paper-based bank guarantees takes 3-5 days to complete the process of physical pick up from the bank, courier to the beneficiary, stamp it and re-verify it. Besides, there was no central repository for bank guarantees until now.
Bringing inefficiency of time, eBG offers enhanced security. Physical stamping has been eliminated and replaced with eStamping and with eBG, the applicant and beneficiary can instantly view a bank guarantee on the NeSL portal.
Important takeaways for all competitive exams:
HDFC Bank CEO: 

Sashidhar Jagdishan;

HDFC Bank Headquarters: 

Mumbai;

HDFC Bank Founded: 

August 1994, Mumbai.
11. Bonds help the Bank of Maharashtra raise $710 million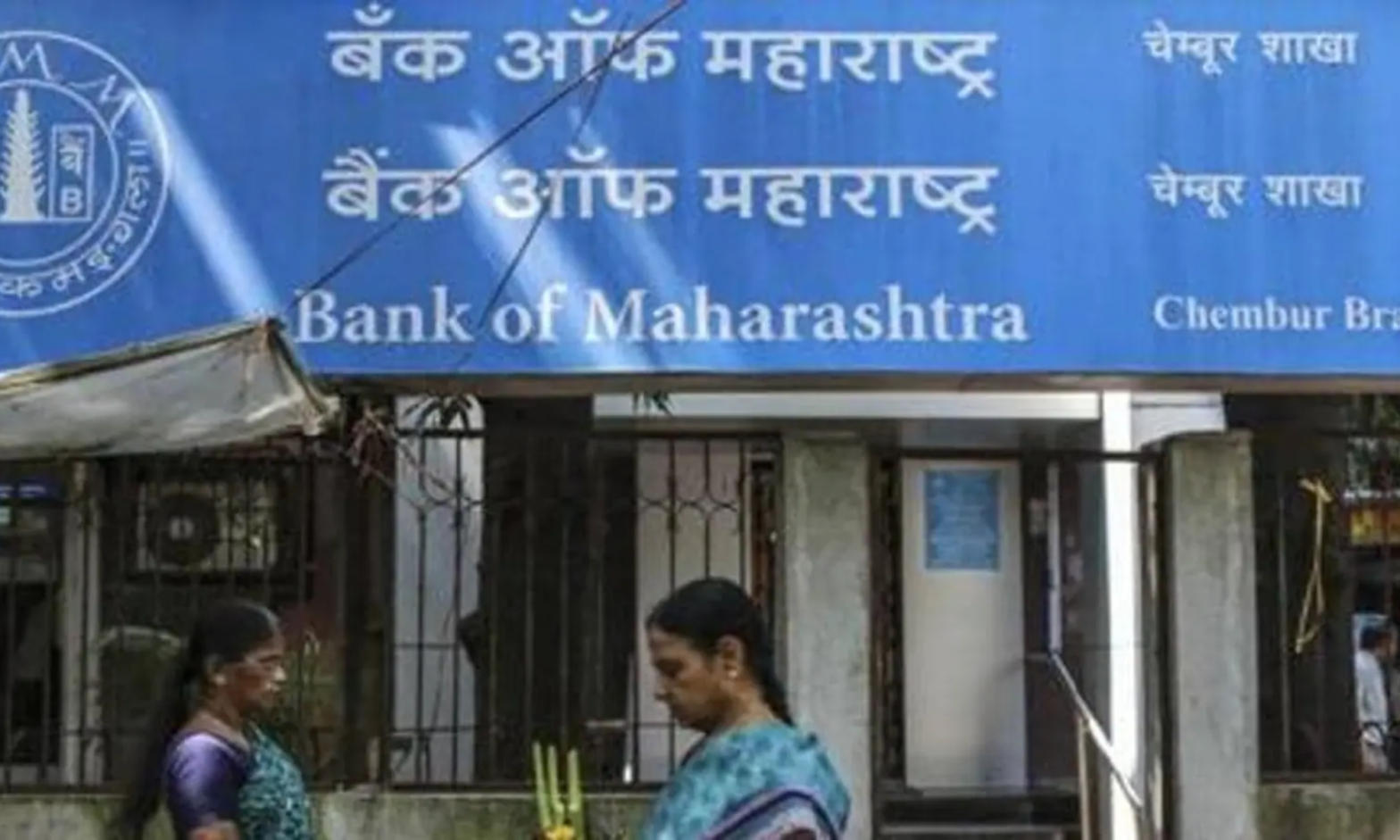 Bank of Maharashtra raise $710 million: The government-owned Bank of Maharashtra (BoM) reported raising Rs 710 crore through bonds to finance company expansion.
According to a statement from the bank, the money was raised through Basel III compliant Additional Tier 1 (AT1) bonds for Rs 710 crore (including Rs 610 crore for the green shoe option) at a coupon rate of 8.74 percent.
When compared to the base issue size of Rs 100 crore, the issue received a ten-fold increase in subscription from investors.
The bank's business growth will be supported by the money raised through the AT1 bonds.
The AT1 instrument has a five-year call option and is eternal in nature.
Summits and Conferences News
12. Cyber Crime Investigation and Intelligence Summit 2022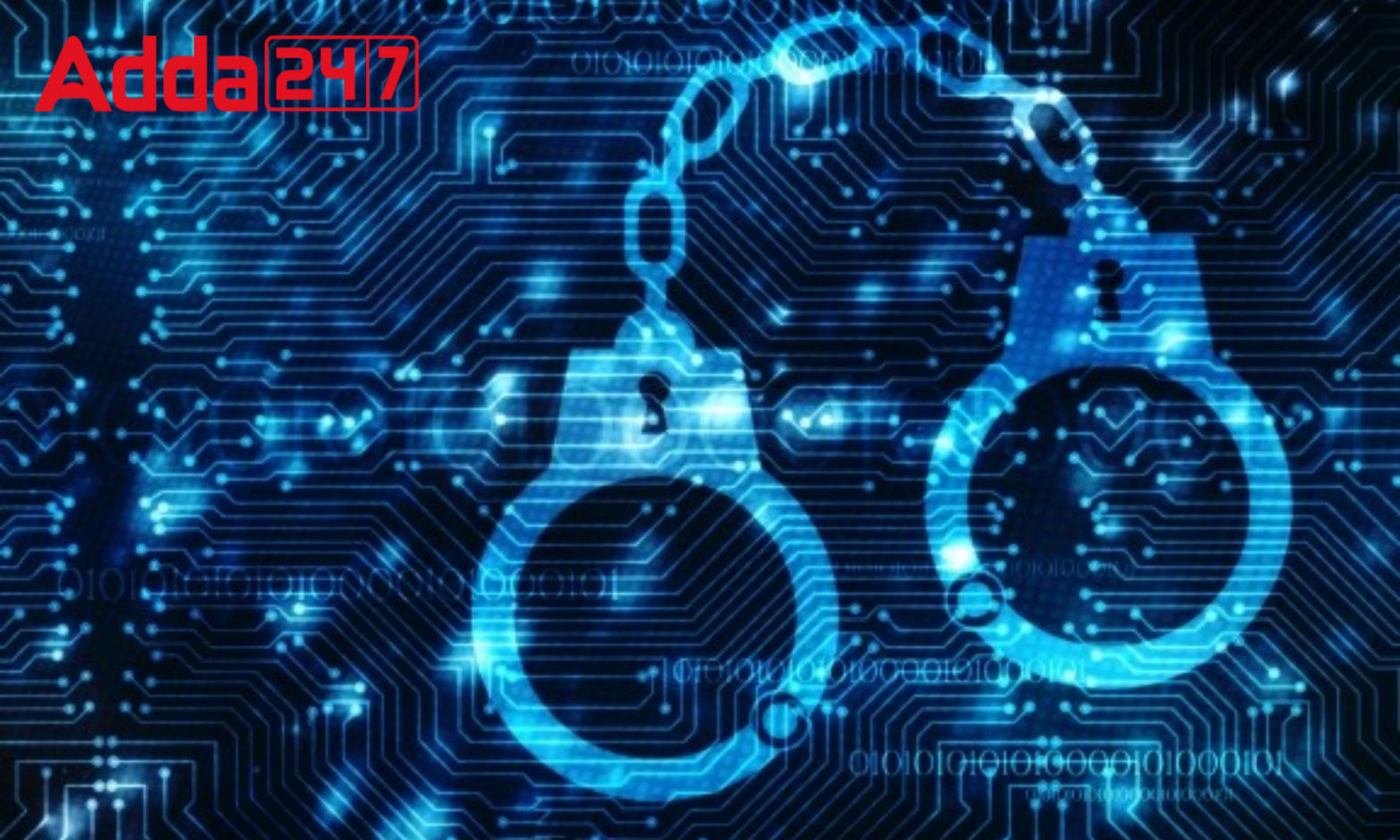 Cyber Crime Investigation and Intelligence Summit 2022: The 4th Cyber Crime Investigation and Intelligence Summit-2022 is being organised by the Madhya Pradesh Police to improve the knowledge and abilities of police sub-inspectors and senior investigating officers in order to effectively prevent cybercrimes.
Yogesh Deshmukh, Additional Director General of Police, State Cyber Police Headquarters, stated during the summit's curtain-raiser ceremony that more than 6000 people had registered to attend.
The largest knowledge-sharing, thought-leadership, and cybercrime investigation and intelligence summit (CIIS 2022) in India was organised by the Madhya Pradesh Police through the State Cyber Police and Parimal Labs from September 12 to 22, 2022, in collaboration with Softclicks Foundation, Cleartel Technology, and UNICEF.
Defence News
13. Army Hospital in New Delhi opened the Early Intervention Center "Prayas"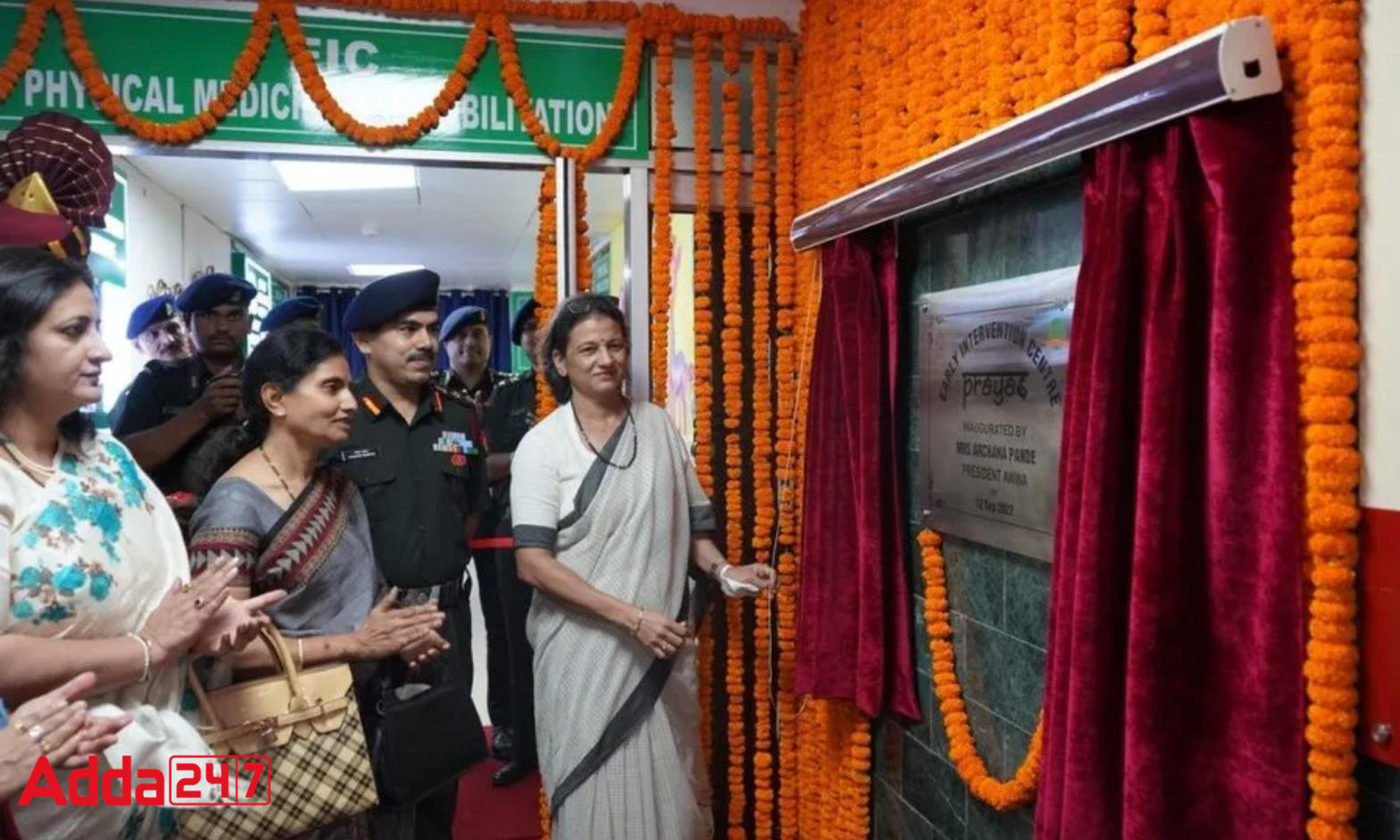 Early Intervention Center "Prayas": At Army Hospital (Research and Referral) in the nation's capital, a model "Early Intervention Centre- Prayas" has been built with the goal of easing suffering and fostering confidence in parents while dealing with children who have special needs. The Early Intervention Centre is a vast, cutting-edge facility specifically created for kids with exceptional needs.
This project will have a significant positive impact on children of military members up to age six who have difficulties such as autism, cerebral palsy, sleep and language delays, and other conditions.
General Manoj Pande, Chief of the Army Staff, and Archana Pande, President of the Army Wives Welfare Association (AWWA), opened the Center at the Army Hospital (R&R).
Awards News
14. SIIMA Awards 2022: Check the complete list of winners
The biggest award, South Indian International Movie Awards 2022 (SIIMA) was held in Bengaluru, Karnataka.
Several biggies from the South including Allu Arjun, Silambarasan TR, Pooja Hegde, Vijay Deverakonda, Kamal Haasan, and many others graced their presence at the award night. The awardees of Telugu and Kannada films were announced. From Allu Arjun, Ranveer Singh to Yash, many won big at SIIMA.
To read the complete list of winners: Click Here
15. Jal Shakti Ministry Announces Winners of 'Water Heroes: Share Your Stories Contest'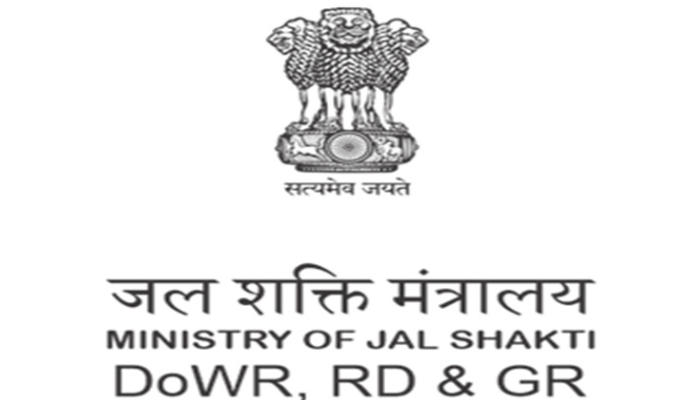 The Department of Water Resources, River Development and Ganga Rejuvenation, Ministry of Jal Shakti launched the 'Water Heroes: Share Your Stories' contest. The third edition of the 'Water Heroes: Share Your Stories' contest was launched on 1st December 2021 and it will end on 30th November 2022 on MyGov Portal.
The first edition was launched from 1st September 2019 to 30th August 2020 and the second edition of the 'Water Heroes: Share Your Stories' contest was launched from 19th September 2020 to 31st August 2021. For August, the six winners of the 'Water Heroes: Share Your Stories' contest will get a ₹10,000 cash prize and a certificate.
To read the complete article: Click Here
Sports News
16. Sikkim to host 3 Ranji Trophy matches for the first time
Sikkim will host three Ranji trophy matches for the first time in December. The state will welcome three northeast teams: Mizoram, Manipur and Arunachal Pradesh, at the Mining Cricket Ground near Rangpo.
The BCCI's decision to allow Sikkim to host three of its Ranji matches at home will act as a game-changer in cricket's promotion in Sikkim. Along with Ranji Trophy matches, Sikkim will also play two Cooch Behar Trophy matches, and three Col CK Nayudu Trophy matches at Mining.
The Cooch Behar Trophy match on November 12 against Assam will be the first major domestic match in Sikkim. After two back-to-back multi-day men's under-19 matches, cricket fans in the state will enjoy a Ranji Trophy match in Sikkim for the first time on December 13, when the senior men's team take on Manipur in the 2022-23 Ranji Trophy opener.
17. Max Verstappen denies Charles Leclerc in Monza for fifth straight victory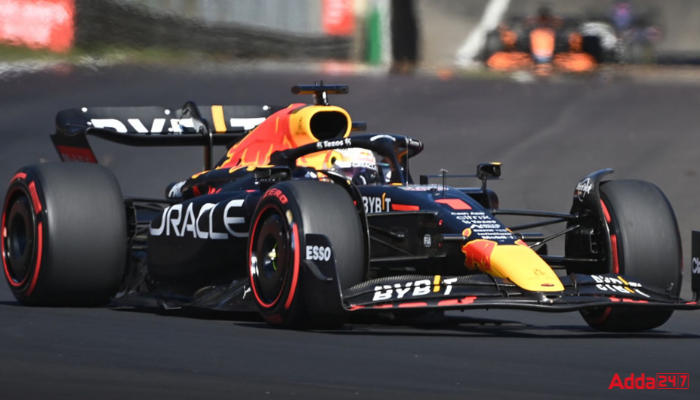 Max Verstappen won the Formula One Italian Grand Prix. Max Verstappen claimed his first win or podium finish, at Monza after fighting from seventh on the grid to beat Charles Leclerc over the line.
He is 116 points ahead of Charles Leclerc in the driver standings after winning a race whose final six laps were run with the safety car after Daniel Riccardo slid off the track.
George Russell of Mercedes rounded off the podium, while teammate of Leclerc, Carlos Sainz, came fourth after starting at 18th position.
Seven times world champion Lewis Hamilton also raced from the back of the Mercedes and finished in the fifth position, while Nyck de Vries finished ninth in his F1 debut.
Obituaries News
18. Swami Swaroopanand Saraswati passes away at 99
Dwarka-Sharda Peeth Shankaracharya Swami Swaroopanand Saraswati has passed away at Narsinghpur in Madhya Pradesh. He was 99 years old. He breathed his last at the Shridham Jhoteshwar Ashram in Narsinghpur.
Swami Swaroopanand was born in Dighori village in Madhya Pradesh's Siwani district. He left his home at the age of 9. Later, he went to Kashi in Uttar Pradesh, where he gained spiritual enlightenment and religious wisdom from Swami Karpatri Maharaj.
19. Legendary Telugu actor Krishnam Raju passes away
Legendary Telugu Actor and former Union Minister, Krishnam Raju Garu passed away aged 83. He was known as the 'rebel star' of Telugu cinema Garu is also the uncle of famous Telugu actor and Bahubali star Prabhas.
Raju acted in more than 180 films and was also a recipient of five Filmfare south awards as well as three Nandi awards. His most famous works include Jeevana Tarangalu, Krishnaveni, and Bhakta Kannappa among others.
Miscellaneous News
20. Railway Invited Private Players to Build Wheel Plant
Indian Railways floated tenders for the first time to invite private players to build a wheel plant. The manufacturing and transport of wheels for the rakes were halted due to the Russia-Ukraine war.
This initiative by the Indian Railways will make India self-reliant as well as draws a blueprint to become an exporter of wheels. The plant aims to manufacture at least 80,000 wheels every year for the Super-Fast Vande Bharat Express Trains in India.
The Steel Authority of India (SAIL) is supplying one lakh wheels and the rest of the wheels will be produced by the new plant.
21. Railroads to launch new version of the Vande Bharat 2 high-speed train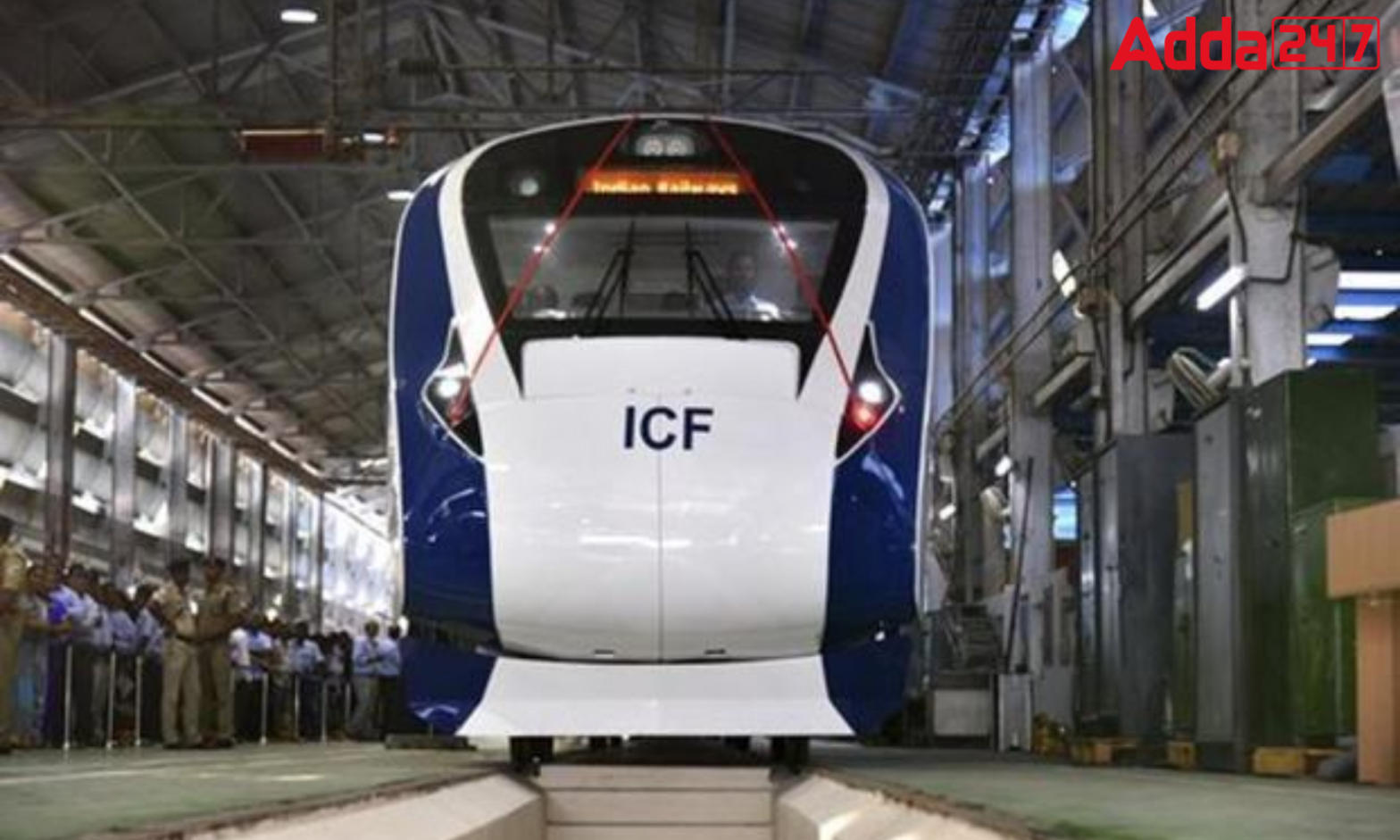 New version of the Vande Bharat 2: The Indian Railways will launch the new Vande Bharat Express, a high-speed train in its ongoing effort to provide passengers with the best amenities.
According to the Ministry of Railways, Vande Bharat 2 According to the ministry, Vande Bharat 2 will have further improvements and developments, including a faster 0 to 100 Kmph time of just 52 seconds, a top speed of 180 Kmph, a lighter weight of 392 tonnes, and WI-FI content that is available when needed.
22. Ladakh Screenwriters Fair inaugurated by Lieutenant Governor RK Mathur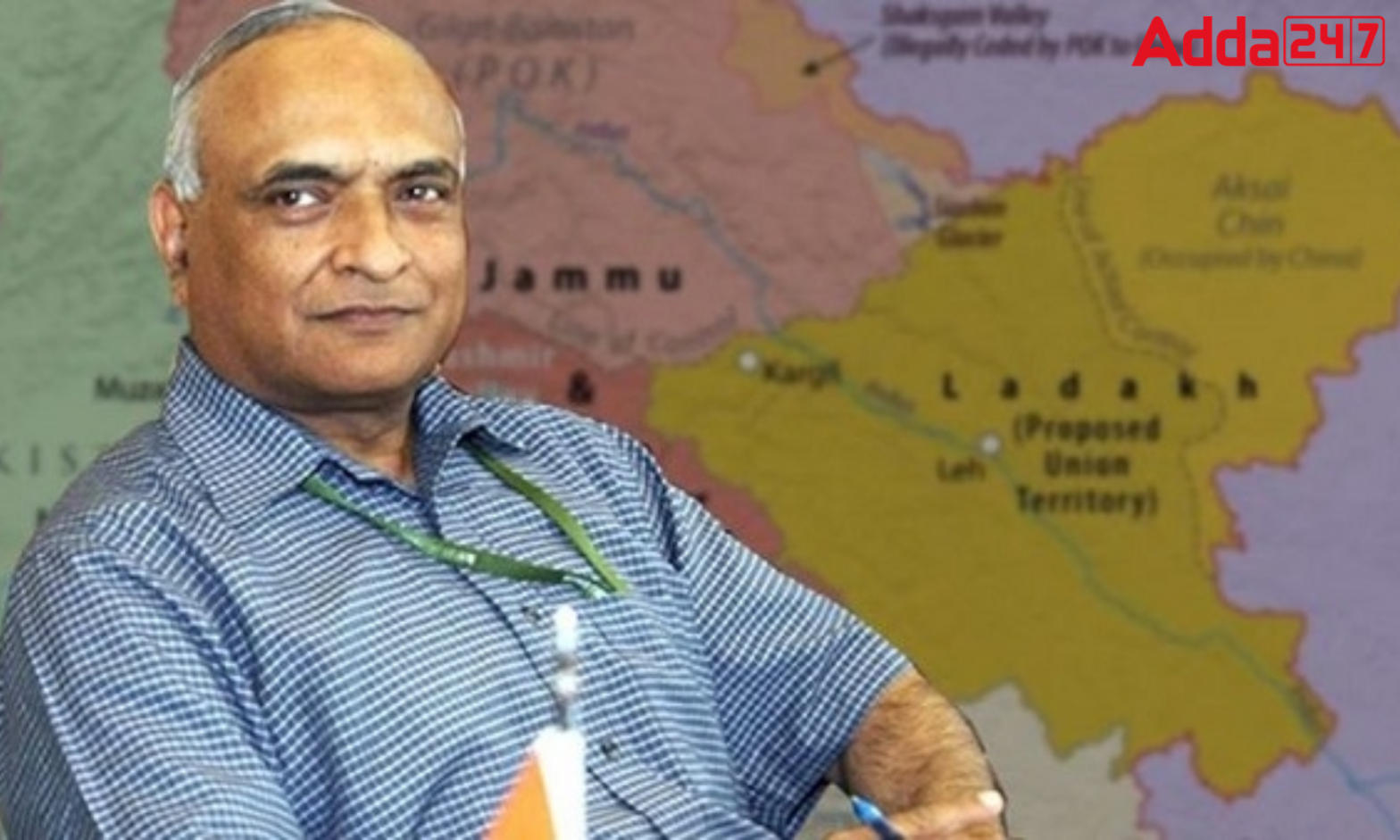 Ladakh Screenwriters Fair: In Leh, Ladakh Lieutenant Governor RK Mathur effectively opened the five-day Ladakh Screenwriters Fair. Mr. Mathur claimed that Ladakh technologists and content providers are conversant with the motion picture business.
Ladakh, he claimed, has contributed to the industry with its naturally stunning scenery and rich culture. He urged the attendees to learn from and follow the advice of film industry professionals in order to portray Ladakh in film media.
Screenwriters fair, according to Union Territory Ladakh Secretary Commissioner Padma Angmo, is the outcome of the LG's persistent efforts to promote Ladakh-original stories in the Ladakhi language by Ladakhis for consumption throughout India.
During the Fair, Satyanshu Singh, Shakun Batra, Abhya Pannu, Shaunak Sen, and Pratyush Parasuram will discuss the fundamentals of screenwriting, character arc sketches, writing for documentaries, episode writing, OTT, and marketing.
13th September | Current Affairs 2022 | Current Affairs Today | Current Affairs by Ashish Gautam 

All the Best BA'ians for the Bank exam!