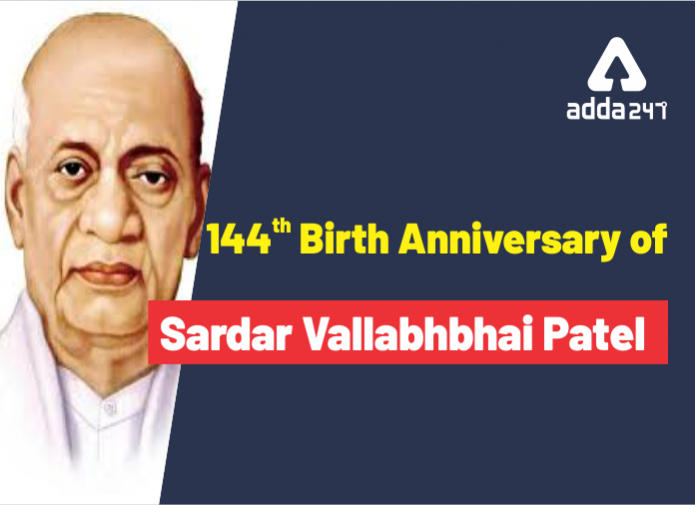 India is celebrating 144th Birth Anniversary of Sardar Vallabhbhai Patel on 31st October 2019. The 'Rashtriya Ekta Diwas' or the National Unity Day is also celebrated on the occasion of Sardar Vallabhbhai Birth Anniversary, an Indian politician who played an instrumental role in India's struggle for independence, and later during the integration of the country.
About Sardar Vallabhbhai Patel vis. Iron Man of India
Sardar Vallabhbhai Patel was born on 31st October 1875. He was a renowed politician of India before and after Independence. A lawyer and a political activist, he played a leading role during the Indian Independence Movement. After independence, he was crucial in the integration of over 500 princely states into the Indian Union.
He was deeply influenced by Gandhi's ideology and principles, having worked very closely with leader. Despite being the choice of the people, on the request of Mahatma Gandhi, Sardar Patel stepped down from the candidacy of Congress President, which ultimately turned out to be the election to choose the first Prime Minister of independent India. He was the first Home Minister of Independent India and his uncompromising efforts towards consolidation of the country earned him the title 'Iron Man of India'. 
About National Unity Day
Due to his contribution in uniting the princely states and forming a single nation India, he is reme,bered as the idol of Unity in the minds of Indian people. In 2014, when a new government formed at the Centre, it was decided that October 31 will be celebrated as Rashtriya Ekta Diwas by Prime Minister Narendra Modi. The Ministry of Home Affairs had said in a press release that this occasion will provide an opportunity to reaffirm the inherent strength and resilience of our nation to withstand the actual and potential threats to the unity, integrity, and security of our country.
You may also like to Read: