Here is the daily GK update of 16th May 2020 covering the following news headlines: 'GOAL', AIIB, Atmanirbhar Gujarat Sahay Yojana, MIR AHD Covid-19 Dashboard.
Daily GK updates are incorporated with the important news that made the current affairs headlines for banking or other competitive exams. Daily GK Update is the complete bag of the important news that held all day long. One should have complete knowledge about the banking terms, current affairs news, etc. So, here is the GK update of 16th May 2020 to help you prepare the Current affairs part. After reading this section, you can successfully attempt Current Affairs Quiz.
National News
1. FM announces 4th tranche of measures for "Aatmanirbhar Bharat Abhiyan"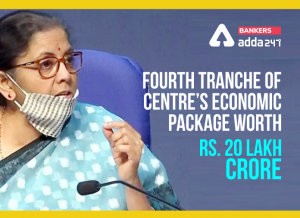 Union Finance Minister Nirmala Sitharaman has announced the details of the 4th tranche of Economic Relief Package for "Aatmanirbhar Bharat Abhiyan" amid COVID-19 pandemic. This 4th tranche is the part of economic package of Rs 20 lakh crore has been announced with the prime objective of making India self-reliant.
To read the complete Article: Click here
2. 'GOAL' programme launched for Digital Skilling of Tribal Youth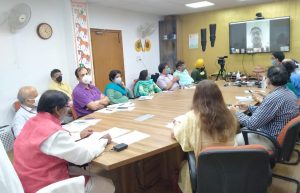 "GOAL (Going Online As Leaders)" programme has been launched by the Union Minister for Tribal Affairs Shri Arjun Munda for Digital Skilling of Tribal Youth. The Going Online As Leaders (GOAL) is a joint initiative of Facebook India with Ministry of Tribal affairs. The program has a target to empower 5,000 tribal youths in the present phase in order to harness the full potential of digital platforms as well as tools to understand new ways of doing business, explore and connect with domestic and international markets.
Important takeaways for all competitive exams:
Chief Executive Officer of Facebook: Mark Zuckerberg.
Facebook Headquarters: California, US.
State News
3. GoI & AIIB signs agreement to improve irrigation services in West Bengal
A loan agreement for a US$145 million project has been signed by the Government of India, the Government of West Bengal and the Asian Infrastructure Investment Bank (AIIB). This project has a prime objective of improving irrigation services and flood management in the Damodar Valley Command Area (DVCA) in West Bengal. It will also include introduction of a modern Management Information System (MIS) aling with rational asset management.
Important takeaways for all competitive exams:
Chief Minister of West Bengal: Mamata Banerjee; Governor: Jagdeep Dhankhar.
President of Asian Infrastructure Investment Bank: Jin Liqun.
4. "Atmanirbhar Gujarat Sahay Yojana" launched in Gujarat
"Atmanirbhar Gujarat Sahay Yojana" as been launched by the Gujarat Government. The scheme aims to provide an interest subsidy, a moratorium as well as a collateral free loan of up to Rs 1 lakh. All the above facilities has been launched for over a million small traders, street-vendors and small professionals in the state. Gujarat government has a target of lending around Rs 5000 crore via the loan that carries a tenure of 3 years.
Important takeaways for all competitive exams:
Chief Minister of Gujarat: Vijaybhai R. Rupani; Governor: Acharya Dev Vrat.
Science and Technology
5. "MIR AHD Covid-19 Dashboard" developed by IIT Gandhinagar
An interactive COVID-19 dashboard named as "MIR AHD Covid-19 Dashboard" has been developed by the researchers at IIT Gandhinagar. The dashboard aims to provide key information to stakeholders and the public in order to make research-backed decisions during the time of crisis. This interactive dashboard can assist the administrators, hospitals and also the public in planning optimised examination for the novel coronavirus. It can also help in containing the community infection in various post-lockdown scenarios.
Important Days
6. Armed Forces Day 2020: 16th May
Armed Forces Day is observed on the third Saturday in May. In 2020, it falls on the 16th of May. This day is celebrated to pay tribute to the men and women who served the United States Armed Forces.
Important takeaways for all competitive exams:
Capital of USA: 

Washington, D.C.

President of USA:

Donald Trump.

The currency of USA:

United States dollar.
7. International Day of Light celebrated on 16 May
The International Day of Light is celebrated every year on 16th May to celebrate the role that light plays in science, culture and art, education, and sustainable development, and also in the fields as diverse as medicine, communications, and energy. The day also marks the anniversary of first successful operation of the laser in 1960 by physicist and engineer, Theodore Maiman.
Important takeaways for all competitive exams:
Director-General of UNESCO: Audrey Azoulay.
Obituaries
8. Sahitya Akademi winning Bengali author Debesh Roy passes away
Veteran Bengali author Debesh Roy, who had five decades of career as a writer, passed away. He was awarded with the Sahitya Akademi award for his novel 'Teesta Parer Brittanto'.
9. Bangladesh's National Professor Anisuzzaman passes away
Bangladesh's Noted literary personality, educationist and national Professor Anisuzzaman passed away. He was the President of Bangla Academy since 2012. He was a liberation war fighter and also participated in the language movement against Pakistan.
Miscellaneous
10. Delhi Police launches "Thermal Corona Combat Headgear"
Delhi Police has launched an equipment "Thermal Corona Combat Headgear" in collaboration with Indian Robotics Solution (IRS). This equipment has been launched to protect the frontline corona warriors from the COVID-19. This unique equipment enables the police personnel to detect temperature of a large number of people from a distance of 10-15 metres and also helps in enforcing social distancing norms.
11. Union HRD Minister e-launches 7 titles under NBT's Corona Studies series
Under the corona studies series published by NBT India, Union HRD Minister Shri Ramesh Pokhriyal 'Nishank' has e-launched 7 titles as print and e-edition. These 7 titles are based on "Psycho-Social impact of pandemic & lockdown and how to Cope With".
The seven titles under the first sub-series are as follows:
Vulnerable in Autumn: Understanding the Elderly
The Future of Social Distancing: New Cardinals for Children, Adolescents and Youth
The Ordeal of Being Corona Warriors: An Approach to Medical and Essential Service Providers
New Frontiers At Home: An Approach to Women, Mothers and Parents
Caught in Corona Conflict: An Approach to the Working Population
Making Sense of It All: Understanding the Concerns of Persons With Disabilities
Alienation And Resilience: Understanding Corona Affected Families
Important takeaways for all competitive exams:
Chairman of National Book Trust India: Prof. Govind Prasad Sharma.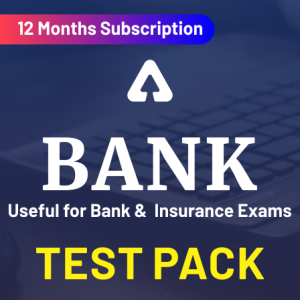 Watch Video Current Affairs show of 16th May 2020
Register here to get study materials and regular updates!!
All the Best BA'ians for RBI Assistant Mains!