Daily GK updates are incorporated with the important news that made the current affairs headlines for banking or other competitive exams. Daily GK Update is the complete bag of the important news that is held all day long. One should have complete knowledge about banking terms, current affairs news, etc. So, here is the GK update for 17th June 2022 to help you prepare the Current affairs part. After reading this section, you can successfully attempt Current Affairs Quiz.
Here is the Daily GK Update of the 17th June 2022 covering the following news headlines: Press Council of India, LinkedIn, HSBC India, Mastercard 2022, Prithvi-II Ballistic Missile, World Competitiveness Index 2022.  
 
Top 16 Daily GK Updates: National & International News 
Here is providing below the top 16 important Daily General Knowledge 2022 updates with national & international news.
International News
1. APEDA organized mango festival in Bahrain to boost export of mangoes 
The Agricultural and Processed Food Products Export Development Authority (APEDA) has organized an eight-day long mango festival in Bahrain to boost the export of Mangoes.
34 varieties of mangoes from eastern states of West Bengal, Bihar, Jharkhand, Uttar Pradesh and Odisha, are being displayed at eight different locations of Bahrain's Al Jazira group supermarket.
The mango show in Bahrain is part of APEDA's new initiatives to explore international markets for Indian mangoes under the 'Mango Festival 2022'.
Important takeaways for all competitive exams: 
APEDA Formation: 1986;
APEDA Headquarters: New Delhi;
APEDA Chairman: M. Angamuthu.
States News
2. Mumbai Airport launched Vertical Axis Wind Turbine & Solar PV hybrid System 
Chhatrapati Shivaji Maharaj International Airport (CSMIA), Mumbai has become India's 1st airport to launch a one-of-its-kind Vertical Axis Wind Turbine & Solar PV hybrid (Solar Mill) to explore the possibility of utilization of wind energy at the airport.
With this, Mumbai will become the first city in India to establish a one-of-its-kind hybrid power project at its airport.
This sustainable initiative undertaken by CSMIA reduces dependence on conventional electricity which propels its journey towards 'Net Zero' emissions.
3. Tamil Nadu launched Ennum Ezhuthum scheme to bridge learning gap 
Tamil Nadu Chief Minister, MK Stalin launched the Ennum Ezhuthum scheme to bridge the learning gap that was caused due to the COVID pandemic among students aged below eight.
The scheme aims to ensure foundational literacy and numeracy by 2025. It was launched at an event in Azhinjivakkam panchayat union middle school, Tiruvallur.
The education department will distribute workbooks to students from Classes 1 to 3 to assess and bridge the learning gap.
Important takeaways for all competitive exams: 
Tamil Nadu Capital: Chennai;
Tamil Nadu Chief minister: K. Stalin;
Tamil Nadu Governor: N. Ravi.
Appointments News
4. Pramod K Mittal named as chairperson of COAI for 2022-23 
Industry body Cellular Operators' Association of India (COAI) named Pramod K Mittal, President of Reliance Jio Infocomm, as the new Chairperson of the association for 2022-23.
Mittal was previously the Vice-Chairperson of the COAI, whose members include Reliance Jio, Bharti Airtel, and Vodafone Idea (VIL).
Mittal will replace Ajai Puri as the COAI Chairperson. Mittal comes with a rich experience of 42 years in telecommunications.
Prior to joining India's leading telecom operator, the Reliance Jio Infocomm President has also served in the Department of Telecommunications (DoT) for over 37 years.
Important takeaways for all competitive exams: 
Cellular Operators' Association of India Founded: 1995;
Cellular Operators' Association of India Headquarters: New Delhi;
Cellular Operators' Association of India Director-General: Dr. S.P. Kochhar.
5. B S Patil sworn in as Lokayukta of Karnataka 
Former Karnataka High Court judge, Bhimanagouda Sanganagouda Patil was sworn in as the Lokayukta of Karnataka. Governor Thaawarchand Gehlot administered the oath of office to Justice Patil.
Karnataka Chief Minister Basavaraj Bommai, Leader of Opposition Siddaramaiah, ministers in the State Government and legislators attended the programme, and greeted Justice Patil.
Important takeaways for all competitive exams: 
Karnataka Capital: Bengaluru;
Karnataka Chief Minister: Basavaraj S Bommai;
Karnataka Governor: Thawar Chand Gehlot.
6. Justice Ranjana Prakash Desai as New PCI Chief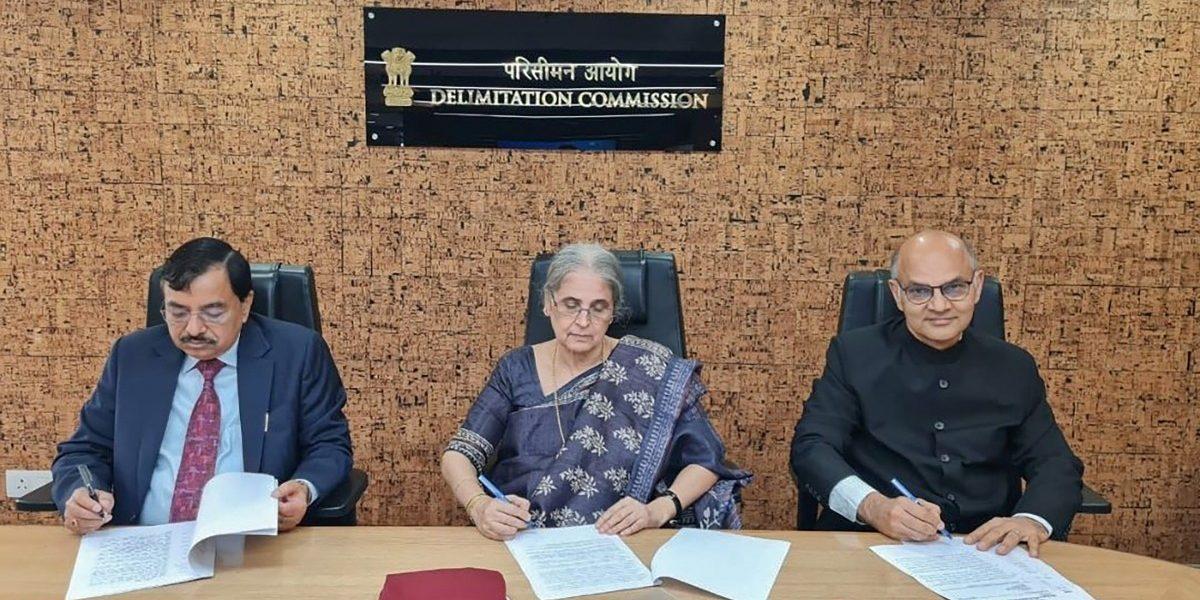 Former Supreme Court judge Justice Ranjana Prakash Desai is believed to have been chosen as the next head of the Press Council of India (PCI).
Justice Desai recently served as the chairman of the Delimitation Commission on Jammu and Kashmir, which was established to redesign the Union Territory's assembly constituencies.
Since Justice Chandramauli Kumar Prasad (retd) completed his tenure as PCI chairperson and demitted office in November of last year, the position has been empty.
Agreements News
7. LinkedIn tie-up with UN Women to create employment opportunities for women 
LinkedIn, the world's largest professional network,  will invest USD 5,00,000 (Rs 3.88 crore) in partnership with United Nation's Women to advance women's economic empowerment.
The project will launch a pilot in Maharashtra to cultivate the digital, soft and employability skills of 2,000 women and present them with a range of career-building opportunities through job fairs, mentoring sessions and peer-to-peer networks.
The three-year regional collaboration will digitally upskill women, providing them greater access to jobs and equipping them to fully participate in the formal economy.
Important takeaways for all competitive exams: 
LinkedIn Corporation Founded: 5th May 2003;
LinkedIn Corporation Headquarters: California, United States (US);
LinkedIn Corporation CEO: Ryan Roslansky.
8. France signs agreement to accept UPI payments and RuPay cards from India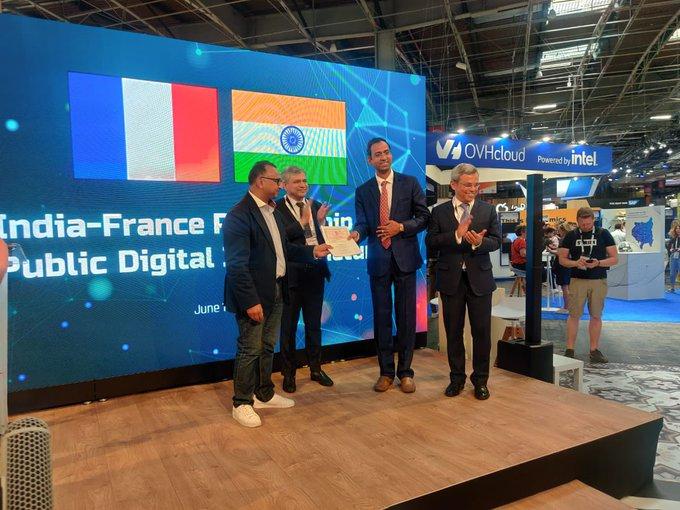 Union Communication Minister Ashwini Vaishnaw said that UPI and Rupay card services will be available in France soon, giving a huge boost to the Unified Payments Interface (UPI) and Rupay cards.
The overseas branch of India's National Payments Corporation (NPCI) has inked a Memorandum of Understanding (MoU) with France's Lyra Network for the acceptance of UPI and Rupay in the country.
So far, countries such as Singapore, the United Arab Emirates, Bhutan, and Nepal have adopted India's UPI payment system.
Importnat Takeaways For All Competitive Exams:
Minister of Railways, Communications and Electronics & Information Technology: Shri Ashwini Vaishnaw
Bankings News
9. HSBC India announced $250 Million lending support for Indian start-ups 
Hong Kong and Shanghai Banking Corporation Limited, India (HSBC India) has announced USD 250 million in lending support for high-growth, technology-led start-ups in India, which has the world's third-largest start-up ecosystem.
HSBC will administer the lending via its commercial banking division. It has also not mentioned any specific timeframe for disbursal of the amount.
HSBC stated that the lending will be done to high-growth, tech-led startups in the third largest startup ecosystem in the world. HSBC has prepared a credit model and offerings to suit the specific requirements of a wide spectrum of startups and new-age entities, ranging from growth stage to unicorns.
Important takeaways for all competitive exams: 
HSBC India Founded: 1853;
HSBC India Headquarters: Mumbai, Maharashtra;
HSBC India CEO: Hitendra Dave.
10. RBI lifted the restrictions on Mastercard 2022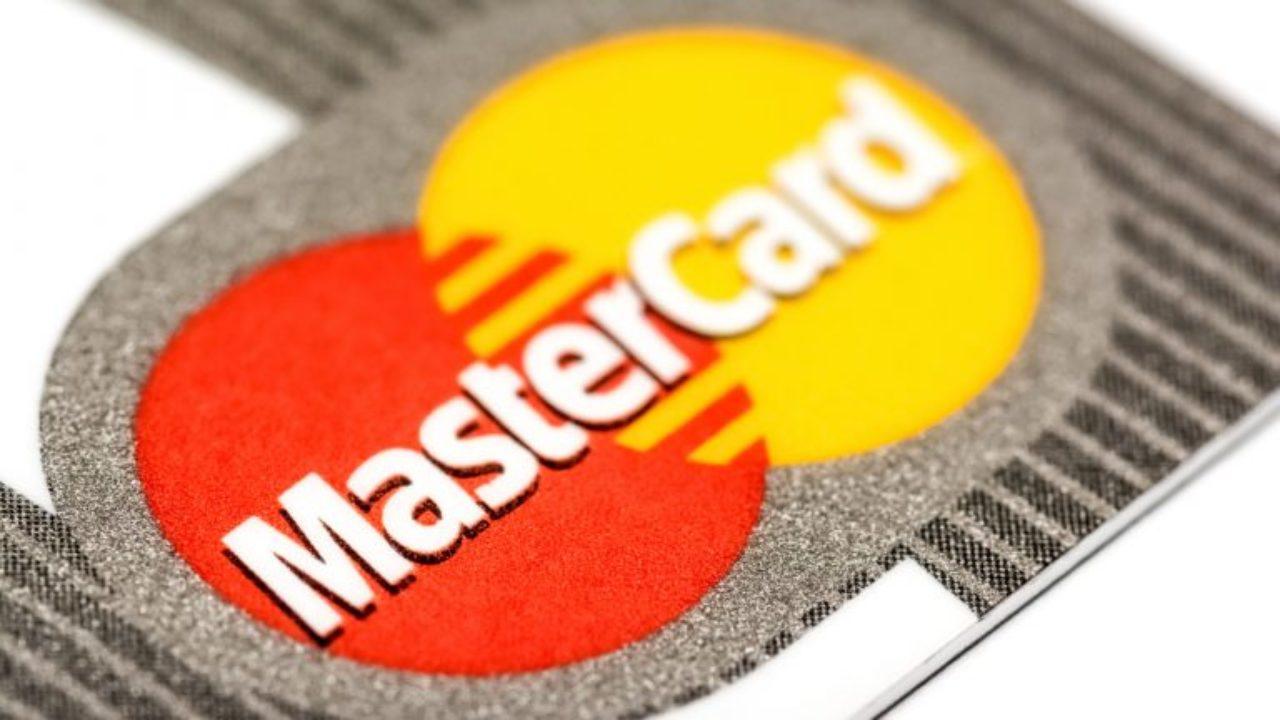 The Reserve Bank of India (RBI) relaxed the limitations placed on Mastercard Asia/Pacific Pte Ltd on onboarding new domestic clients. For non-compliance with RBI standards for data storage in India, Mastercard has been barred from onboarding new domestic users (debit, credit, or prepaid) onto its card network as of July 22, 2021.
The RBI had given Mastercard almost three years to comply with the regulatory directives, but it was unable to do so.
All system providers were directed to ensure that the entire data (full end-to-end transaction details, information collected, carried, or processed as part of the message or payment instruction) relating to payment systems operated by them is stored in a system only in India by the RBI circular on Storage of Payment System Data dated April 6, 2018.
Defence News
11. India successfully test-fired Prithvi-II Ballistic Missile at Chandipur 
India has test-launched Short-Range Ballistic Missile, Prithvi-II from an integrated test range in Chandipur, Odisha.
This missile system is capable of striking targets with a very high degree of precision. It is an indigenously developed, surface-to-surface missile. It is powered by liquid propulsion twin engines. Its range is 350 km and can carry one-ton payload.
Prithvi-II is capable of carrying 500-1,000 kilogram of warheads and is powered by liquid propulsion twin engines. The state-of-the-art missile uses advanced inertial guidance system with manoeuvring trajectory to hit its target.
12. IMD's World Competitiveness Index 2022: India ranked 37th 
India has seen the sharpest growth among the Asian economies, with a six-position jump from 43rd to 37th rank on the annual World Competitiveness Index 2022. The Index has been compiled by the Institute for Management Development (IMD).
Meanwhile, the top-performing Asian economies are Singapore (3rd), Hong Kong (5th), Taiwan (7th), China (17th) and Australia (19th).
To read the complete article: Click Here
Summits and Conferences News
13. 8th Global Conference of Young Parliamentarians hosted in Egypt 
The Eighth Global Conference of Young Parliamentarians has been started in Sharm El Sheikh, Egypt to address climate change. The two-day conference is being jointly organized by the House of Representatives and the Inter-Parliamentary Union (IPU).
Nagaland's first woman elected as Member of Parliament to Rajya Sabha, S. Phangon Konyak is representing India at the Conference. She, along with two other young Lok Sabha MPs from India, will be sharing her thoughts on the 'Young MPs for Climate Actions'. 
Important takeaways for all competitive exams: 
Egypt Capital: Cairo;
Egypt Currency: Egyptian pound;
Egypt President: Abdel Fattah el-Sisi;
Egypt Prime Minister: Moustafa Madbouly.
Sports News
14. ICC retains Nitin Menon in Elite Panel 
India's Nitin Menon has retained his place in the ICC Elite Panel and is set to make his maiden appearance as a neutral umpire in Sri Lanka later this month. A BCCI official told PTI that Menon has got a one-year extension from the International Cricket Council.
The 38-year-old from Indore remains the only Indian in the 11-member Elite Panel of Umpires.
There is no change in the Elite Panel and besides Menon, it includes Aleem Dar from Pakistan, Chris Gaffaney from New Zealand, Kumara Dharmasena from Sri Lanka, Marais Erasmus from South Africa, Michael Gough, Richard Illingworth and Richard Kettleborough (all three from England), Paul Reiffel and Rod Tucker from Australia and Joel Wilson from the West Indies.
Important takeaways for all competitive exams: 
ICC Founded: 

15 June 1909;

ICC Chairman: 

Greg Barclay;

ICC CEO: 

Geoff Allardice;

ICC Headquarters: 

Dubai, United Arab Emirates.
Important Days
15. World Day to Combat Desertification and Drought 2022 
The World Day to Combat Desertification and Drought is observed on 17 June each year to promote public awareness of international efforts to combat desertification.
The day offers a chance to recognize that land degradation neutrality is achievable through problem-solving, strong community involvement and co-operation at all levels. The theme of 2022 Desertification and Drought Day "Rising up from drought together".
The global observance of the event will take place in Madrid, Spain, the United Nations Convention to Combat Desertification (UNCCD) has announced.
Obituaries News
16. Eminent Urdu critic & linguist Professor Gopi Chand Narang passes away 
Renowned Urdu scholar, linguist, theorist, literary critic, and former Chairperson of Sahitya Akademi Professor, Gopi Chand Narang has passed away at 91. He was a Professor Emeritus at the University of Delhi and Jamia Millia Islamia.
He has been honoured with the Padma Bhushan (2004) and Sahitya Akademi Awards (1995). He incorporated a range of modern theoretical frameworks, including stylistics, structuralism, post-structuralism, and Sanskrit poetics.
17th  June | Current Affairs 2022 | Current Affairs Today | Current Affairs by Ashish Gautam
Click Here to Register for Bank Exams 2021 Preparation Material
Visit Achieversadda.com and participate in discussions with other aspirants and achievers. Get answers to your queries and connect with others on Achieversadda.com

All the Best BA'ians for the Bank exam!