Here is the daily GK update of 18th August 2020 covering the following news headlines: Swasthya, ALEKH, MPEDA, Padhai Tuhar Para, BSF.
Daily GK updates are incorporated with the important news that made the current affairs headlines for banking or other competitive exams. Daily GK Update is the complete bag of the important news that held all day long. One should have complete knowledge about the banking terms, current affairs news, etc. So, here is the GK update of 18th August 2020 to help you prepare the Current affairs part. After reading this section, you can successfully attempt Current Affairs Quiz.

National News
1. Ministry of Tribal Affairs launches "Swasthya" & "ALEKH"
Ministry of Tribal Affairs has launched the Tribal Health and Nutrition Portal "Swasthya" and e-newsletter on health and nutrition "ALEKH".
The ministry has also announced the opening of National Overseas Portal and National Tribal Fellowship Portal.
Important takeaways for all competitive exams:
Union Minister of Tribal Affairs: Arjun Munda.
Minister of State for Tribal Affairs: Renuka Singh Saruta.
2. UK launches £3 Million Innovation Challenge Fund in India
An "Innovation Challenge Fund" of £3 Million has been launched by the government of United Kingdom (UK) in India.
The newly launched fund aims to support research and development (R&D) proposals to address the challenges posed to the economy and the environment, by the COVID-19 pandemic.
Hence, the fund will help scientists in academia and industry to address the COVID-19 pandemic and climate change.
States News
3. MPEDA launches Quality Control Lab in Porbandar
Quality Control Lab has been set up by the Marine Products Export Development Authority (MPEDA) in Porbandar, Gujarat.
The Quality Control Lab will offer tests for seafood processors as well as exporters to confirm to product safety as per international regulatory requirements.
Important takeaways for all competitive exams:
Chairman of Marine Products Export Development Authority: K S Srinivas.
Chief Minister of Gujarat: Vijaybhai R. Rupani; Governor: Acharya Dev Vrat.
4. Chhattisgarh government to launch "Padhai Tuhar Para" scheme
Chhattisgarh government has announced to launch a student centric scheme named as "Padhai Tuhar Para".
The scheme will enable the school students to study with the help of community in their localities and villages, in view of the suspension of classes due to coronavirus outbreak.
"Bultu Ke Bol", a Bluetooth-based programme will be rolled out to provide study materials to students living in remote areas and do not have access to internet facility.
Mukhyamantri Slum Swasthya Yojana will be launched to offer health facilities to the people at their doorstep with the help of 70 mobile medical units in all the 14 municipal corporations.
Radhabai Diagnostic Centre Scheme will be rolled out to offer pathology and other testing facilities to people at concessional rates.
Important takeaways for all competitive exams:
Chief Minister of Chhattisgarh: Bhupesh Baghel; Governor: Anusuiya Uikey.
Appointments
5. Rakesh Asthana becomes new DG of BSF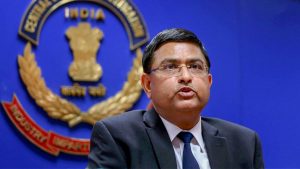 Government of India has appointed Rakesh Asthana as the new director-general of the Border Security Force (BSF).
Currently, DG Indo-Tibet Border Police (ITBP) chief S S Deswal was holding the additional charge of BSF since March this year.
Asthana is currently heading the Bureau of Civil Aviation Security (BCAS) with an additional charge of Narcotics Control Bureau (NCB), will assume full-time charge of the border guarding force deployed at the approximately 2,280 km long border with Pakistan.
Important takeaways for all competitive exams:
BSF formed: 1 December 1965; BSF Headquarters: New Delhi.
6. GP Garg becomes SEBI's new executive director
The Securities and Exchange Board of India (Sebi) has appointed GP Garg as executive director (ED).
Prior to this, he was Chief General Manager in Sebi and has handled several assignments since joining in January 1994.
He has been closely associated with Sebi's initiatives on financial literacy and investor education in the country.
Important takeaways for all competitive exams:
Chairman of SEBI: Ajay Tyagi; Headquarter: Mumbai.
Business News
7. MCX to launch India's first bullion index named "Bulldex"
Multi Commodity Exchange of India (MCX) will launch India's first bullion index named "Bulldex", on August 24, 2020.
Bullions, viz. gold and silver are already being traded as individual commodities on the country's premier commodity exchange.
With gold and silver as underlying, Bulldex will have a market lot size of 50 and be cash-settled futures contract.
MCX had tested bullion index futures trade in mock trading exercises in July.
Multi Commodity Exchange of India Ltd is an independent commodity exchange based in India.  It was established in 2003 and is based in Mumbai. It is India's largest commodity derivatives exchange.
Summits and Conferences
8. 13th Session of the India-UAE Joint Commission Meeting
The 13th Session of the India-UAE Joint Commission Meeting on Trade, Economic and Technical Cooperation was held to review the continuing growth of broad based cooperation between the two countries.
The session was co-chaired by Dr. Subrahmanyam Jaishankar, Minister of External Affairs of India and Sheikh Abdullah Bin Zayed Al Nahyan, Minister of Foreign Affairs and International Cooperation of the United Arab Emirates.
Important takeaways for all competitive exams:
President of UAE: Sheikh Khalifa bin Zayed Al Nahyan.
Capital of UAE: Abu Dhabi; Currency: United Arab Emirates dirham.
Science and Technology
9. Google partners CWC for flood forecasting initiative
Google and Central Water Commission(CWC) of India have launched the flood forecasting initiatives across India for the past several months.
The Central Water Commission is the first governmental partner of Google to measure water levels on an hourly basis using around 1000 stream gauges across India.
Important takeaways for all competitive exams:
Central Water Commission Chairman: Rajendra Kumar Jain.
Central Water Commission Headquarters: Sewa Bhawan, New Delhi.
Sports
10. AIFF partners SAI to launch "E-Pathshala"
All India Football Federation (AIFF) has launched the web platform "E-Pathshala" in partnership with the Sports Authority of India (SAI).
The platform is an Athlete Coaching Program in football for Grassroots and Intermediate; and has been launched to recognise the creativity and develop the interest of children in football. It has been split into three parts:My Football Culture, My Skills and My Training.
The "My Football culture" section comprises of five different aspects namely: My drawing, My goal, My Idol, My Creativity and My story. In this part, participants are required to upload their videos on the website in a particular section.
The "My Skills" section is for U-12 age-group and consists of three difficulty levels namely Golden bracket, Silver bracket and Bronze bracket. In this, participants are required to to chose a particular bracket and then upload the corresponding videos which will be evaluated by the panellists accordingly.
The "My training section" allows the participants to upload their individual or a group video shot along with family, friends or neighbours.
Books and Authors
11. A book titled "Full Spectrum: India's Wars, 1972-2020″ by Arjun Subramaniam
Retired Air Vice Marshal, Arjun Subramaniam has authored a new book titled, "Full Spectrum: India's Wars, 1972-2020″.
It is the sequel to his 1st book, 'India's Wars: A Military History, 1947-1971'.
The book portrays the comprehensive account of war and conflict in contemporary India over the past five decades next month. It will be published by HarperCollins Publishers India Pvt. Ltd.
The book includes all major operation that the armed forces have participated in, including the Kargil conflict of 1999, insurgencies in the Northeast, terrorism and proxy wars in Jammu and Kashmir, separatist violence in Punjab, the Indian Peace Keeping Force (IPKF) intervention in Sri Lanka, and the continued stress along the Line of Control( LoC)and the Line of Actual Control(LAC).
Obituaries
12. Renowned classical vocalist Pandit Jasraj passes away
Indian classical vocalist, Pandit Jasraj passed away. He was born in Haryana in 1930, his musical career spanned eight decades.
He received several national and international awards in his career.
Pandit Jasraj was a recipient of India's fourth-highest civilian award, Padma Shri in 1975; Sangeet Natak Akademi Award in 1987 and Padma Bhushan in 1999.
In the year 2000, the government of India conferred him with Padma Vibhushan, the second-highest civilian honour in the country.
13. Filmmaker Nishikant Kamat passes away
Director-actor Nishikant Kamat passed away.
He made his directorial debut in 2005 with Marathi movie Dombivali Fast, which won the National Film Award for Best Feature Film in Marathi.
Nishikant had directed some popular Bollywood movies like Force, Drishyam and Madaari.
Miscellaneous
14. Gwalior-Chambal e-way to be named after Atal Bihari Vajpayee
On the 2nd death anniversary of the former prime minister Atal Bihari Vajpayee, Chief Minister of Madhya Pradesh, Shivraj Singh Chouhan has announced that the Gwalior-Chambal Expressway will be named Shri Atal Bihari Vajpayee Chambal Progressway.
Atal Bihari Vajpayee was the first BJP member to become the Prime Minister of India.
He served as the prime minister in 1996, from 1998 to 1999 and a term of five years from 1999 to 2004.
Under his leadership, the 1998 nuclear tests were conducted in Pokhran, Rajasthan. In honour of Atal Bihari Vajpayee, 25th December is celebrated as Good Governance Day.
Important takeaways for all competitive exams:
Chief Minister of Madhya Pradesh: Shivraj Singh Chouhan; Governor: Anandiben Patel.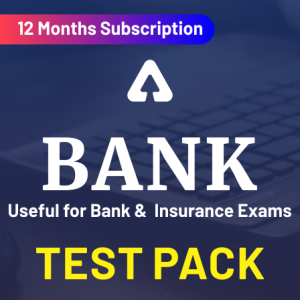 18 August Current Affairs 2020 | Current Affairs Today | Daily Current Affairs 2020
Visit Achieversadda.com and participate in discussions with other aspirants and achievers. Get answers to your queries and connect with others on Achieversadda.com

All the Best BA'ians for RBI Assistant Mains!