Here is the daily GK update of 18th May 2020 covering the following news headlines: NDMA, Israel, DotPe, J&K Bank, Wuhan Diary.
Daily GK updates are incorporated with the important news that made the current affairs headlines for banking or other competitive exams. Daily GK Update is the complete bag of the important news that held all day long. One should have complete knowledge about the banking terms, current affairs news, etc. So, here is the GK update of 18th May 2020 to help you prepare the Current affairs part. After reading this section, you can successfully attempt Current Affairs Quiz.

National News
1. "National Migrant Information System" dashboard developed by NDMA
An online dashboard "National Migrant Information System (NMIS)" has been developed by the National Disaster Management Authority to secure information regarding the movement of migrants and to facilitate the smooth movement of stranded persons across States. It will also support in speedy inter-State communication/co-ordination to facilitate the smooth movement of migrant workers to their native places. With the help of the data integrated in the dashboard, the states will be able to visualize how many people are going out from where and how many are reaching their destination States.
International News
2. Benjamin Netanyahu secures 5th term as Israeli Prime Minister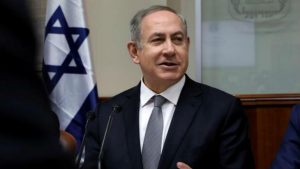 Prime Minister Benjamin Netanyahu has won the Israeli national election and hence secured a record fifth term in office, after a controversial power-sharing deal with rival-turned-partner Benny Gantz. According to the three-year coalition deal, Netanyahu will serve as Prime Minister while Benny Gantz will serve as the Defence Minister for the coming 18 months, which would keep him in power until November 13, 2021. After 18 months, both of them will swap their roles and Netanyahu will become Defence Minister while Gantz will be the new Prime Minister.
Important takeaways for all competitive exams:
Capital of Israel: 

Jerusalem.

The currency of Israel: Israeli shekel.
Agreements/MoUs
3. NRAI partners with DotPe to build tech platform
National Restaurants Association of India (NRAI) has tied-up with fintech start-up DotPe to build its own tech platform which will enable them with online payments for digital ordering, bill settlements, and contactless dining. This partnership would directly take on existing food-tech aggregators, Zomato and Swiggy. NRAI is also exploring synergies with social media platforms such as WhatsApp, Facebook, and Instagram to provide and ordering facilities and visibility for restaurant partners who could potentially be its members.
Important takeaways for all competitive exams:
President of NRAI: Riyaaz Amlani.
NRAI Founded: 1982.
NRAI Headquartered: Delhi.
DotPe was founded by the erstwhile PayU co-founder and Managing Director: Shailaz Nag.
DotPe Headquarters: Gurgaon, Haryana.
Appointments
4. Zubair Iqbal becomes new MD of Jammu & Kashmir Bank
Senior vice president of HDFC Bank, Zubair Iqbal has been appointed as new managing director of Jammu and Kashmir Bank for a period of three-year tenure. RK Chibber will continue to serve as the Chairman of the bank for the next three years. The appointments are based upon the continuous directions by the Reserve Bank of India (RBI) to separate the positions of Chairman and Managing Director for better governance.
Important takeaways for all competitive exams:
Jammu and Kashmir Bank Headquarters: 

Srinagar.

Jammu and Kashmir Bank Limited was incorporated on 1st October 1938 and commenced its business from 4th July 1939 at in Kashmir (India).
Defence News
5. Defence Minister approves Defence Testing Infrastructure scheme 
A Defence Testing Infrastructure Scheme (DTIS) has been approved by the Defence Minister Rajnath Singh with an outlay of Rs 400 crore. The scheme has been approved to offer private sector defence and aerospace companies affordable facilities to test as well as validate the weaponry designed by them. The Defence Testing Infrastructure Scheme intends to set up Greenfield Defence Testing Infrastructure as a common facility in Defence Industrial Corridors (DICs), under the private sector with government assistance.
Important takeaways for all competitive exams:
Union Minister of Defence: Rajnath Singh.
Books and Authors
6. A Book titled "Wuhan Diary: Dispatches from a Quarantined City" authored by Fang Fang
The book called "Wuhan Diary: Dispatches from a Quarantined City" authored by Chinese literary writer Fang Fang. It is a compilation of online diary entries and social media posts that document 60 days of lockdown during COVID-19. In the following days & weeks, author's nightly postings gave voice to the fears, frustrations, anger, and hope of millions of her fellow citizens, which reflects the psychological impact of forced isolation, the role of the internet as both community lifeline and source of misinformation, and the lives of neighbours and friends taken by the deadly virus. 
Important Days
7. International Museum Day celebrated on 18 May
International Museum Day is celebrated every year on 18 May to raise awareness about the importance of Museums which are an important means of cultural exchange, enrichment of cultures and development of mutual understanding, cooperation and peace among peoples. The theme of the day is "Museums for Equality: Diversity and Inclusion". The day was celebrated for the first time 40 years ago.
Important takeaways for all competitive exams:
President of International Council Of Museums: Suay Aksoy.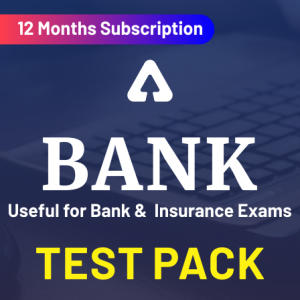 Watch Video Current Affairs show of 17th &18th May 2020
Register here to get study materials and regular updates!!
All the Best BA'ians for RBI Assistant Mains!