Here is the daily GK update of 19th August 2020 covering the following news headlines: Delhi Police, Indian Railways, Mali, Jan BachatKhata, Flipkart, Meghalaya.
Daily GK updates are incorporated with the important news that made the current affairs headlines for banking or other competitive exams. Daily GK Update is the complete bag of the important news that held all day long. One should have complete knowledge about the banking terms, current affairs news, etc. So, here is the GK update of 19th August 2020 to help you prepare the Current affairs part. After reading this section, you can successfully attempt Current Affairs Quiz.
National News
1. Indian Railways introduces Drone based surveillance system
Drone based surveillance system has been introduced by the Indian Railways for Railway security.
The Railway Protection Force (RPF) has decided to employ large number of drones for the purpose of Railway security. As a result, RPF has procured nine drones at a cost of around Rs 32 lakh at the South Eastern Railway, Central Railway, Modern Coaching Factory, Raebareli and South Western Railway.
The deployment of drones aims to provide a force multiplier and increases the effectiveness of the security personnel deployed.
Two Ninja UAVs have been procured by the Mumbai Division of Central Railway for better security and surveillance in Railway areas such as station premises, Railway track sections, yards as well as workshops.
Important takeaways for all competitive exams:
Union Minister of Railways: Piyush Goyal.
International News
2. Mali's President Ibrahim Boubacar Keita resigns after military mutiny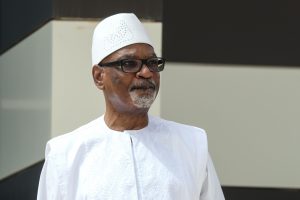 Malian President, Ibrahim Boubacar Keita has resigned and dissolved parliament hours after mutinying soldiers detained him at gunpoint, plunging a country already facing an insurgency and mass protests deeper into crisis.
Keita won a second term in elections in 2018, but there has been anger over corruption, the mismanagement of the economy and the rise of communal violence in areas of the country.
Important takeaways for all competitive exams:
Republic of Mali Capital: 

Bamako; 

Currency: 

West African CFA franc.
Banking News
3. Fino Payments Bank launches "Jan BachatKhata"
Fino Payments Bank has launched Jan BachatKhata, which is an Aadhaar Authentication based digital savings account that brings neo-banking experience to consumers.
Under the Jan BachatKhata, customers can transact at a Fino branch or merchant point with fingerprint

and

OTP combination,

while at non-Fino points they need Aadhaar authentication.

Earlier, Fino Payments Bank had introduced

Shubh

and

Bhavishya,

subscription-based savings accounts targeted at specific customer segments.
Important takeaways for all competitive exams:
Chairman of Fino Payments Bank: Prof Mahendra Kumar Chouhan.

Fino Payments Bank established:

13 July 2006.
MD & CEO of Fino Payments Bank: Rishi Gupta.
Headquarters of Fino Payments Bank: Mumbai, Maharashtra.
Agreements News
4. Flipkart establishes academic collaboration with IIT Patna
An Memorandum of understanding (MoU) has been signed by India's homegrown ecommerce player "Flipkart" with Indian Institutes of Technology (IIT) Patna.
The MoU will encourage industry focused applied research in the areas of Artificial Intelligence (AI), Natural Language Processing (NLP) and Machine Learning (ML). This is flipkart's effort towards strengthening its academic collaboration which it has been promotiong for past 5 years now.
The partnership is expected to bring real world industry exposure to students and scholars of IIT Patna. It will also offer opportunities to the faculty members to work closely with Flipkart on various research projects.
IIT Patna will also conduct a number of programs like joint research activities, writing research papers, organizing seminars, internship/mentorship opportunities etc.
Important takeaways for all competitive exams:
Chief Executive Officer of Flipkart: Kalyan Krishnamurthy.
Appointment News
5. Satya Pal Malik appointed as Governor of Meghalaya
President of India, Ram Nath Kovind has appointed Satya Pal Malik as the Governor of Meghalaya with effect from 18 August 2020.
Prior to this, He was serving as the Governor of Goa.
Satya Pal Malik

replaced

Tathagata Roy

who completed his 5-year term by serving as governor of Tripura for 3 years and remaining in Meghalaya.

Maharashtra Governor

Bhagat Singh Koshyari

has been given additional charge as the

Governor of Goa,

in addition to his own duties.
Important takeaways for all competitive exams:
Meghalaya National Park: Balphakram National Park, Nokrek National Park.
Chief Minister of Meghalaya: Conrad Kongkal Sangma.
6. Rohit Sharma appointed Oakley's brand ambassador in India
Sports eyewear brand "Oakley" has appointed Indian cricketer, Rohit Sharma as its brand ambassador for a period of two years in India.
As a part of the partnership, Sharma will be sporting Oakley eyewear equipped with patented Prizm technology created specifically for sports lenses.
7. Ashok Lavasa steps down as Election Commissioner of India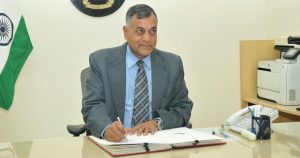 Ashok Lavasa has stepped down as the Election Commissioner of India. He has submitted his resignation to President of India, Ram Nath Kovind.
Lavasa is set to join the Philippines-based Asian Development Bank as the vice-president from September 2020. He will succeed the incumbent vice-president Diwakar Gupta, who is in charge of private sector operations, and public-private partnerships.
Ashok Lavasa is a retired Indian Administrative Service (IAS) officer of Haryana cadre (Batch 1980) and assumed charge as the Election Commissioner of India on 23rd January, 2018.
Important takeaways for all competitive exams:
Chief Election Commissioner of India: Sunil Arora.
President of Asian Development Bank: Masatsugu Asakawa.
Awards & Rewards
8. Rajiv Gandhi Khel Ratna Award 2020
The

National Sports Awards selection committee

have recommended four sportspersons for India's highest sporting honour,

Rajiv Gandhi Khel Ratna Award 2020.

Indian cricketer,

Rohit Sharma

and wrestler

Vinesh Phogat

are among the four sportspersons. Apart from Rohit and Vinesh, table tennis player

Manika Batra

and Paralympian

M Thangavelu

are the other two names.

This year's National Sports Awards ceremony is likely to be held virtually due to the

COVID-19 pandemic.
Rohit Sharma will be the fourth cricketer

after legendary

Sachin Tendulkar, MS Dhoni and Virat Kohli

to be conferred the award.

The National Sports Awards include the Rajiv Gandhi Khel Ratna Award, the Arjuna Award, Dronacharya Award and the Dhyan Chand Award,

which are conferred every year by the President of India at the Rashtrapati Bhavan on August 29.
Ranks & Reports
9. IIT Madras Tops Atal Rankings (ARIIA) 2020
The Indian Institute of Technology, Madras has retained the top position in the 'Atal Ranking of Institutions on Innovation Achievements,' (ARIIA) 2020 for being the best centrally funded institution in India.
The top five centrally funded institutions in the list:
| S. No. | Winner |
| --- | --- |
| 1 | IIT Madras |
| 2 | IIT Bombay |
| 3 | IIT Delhi |
| 4 | IISc Bengaluru |
| 5 | IIT Kharagpur |
For the first time, ARIIA 2020 rankings had a special prize category for women-only higher educational institutions. The winners of this category included:
| S. No. | Winner |
| --- | --- |
| 1 | Avinashilingam Institute For Home Science And Higher Education For Women |
| 2 | Indira Gandhi Delhi Technical University for Women |
Sports News
10. Dream 11 wins title sponsorship rights of IPL 2020
The title sponsorship rights of Indian Premier League (IPL) 2020 has been bagged by the fantasy gaming start-up "Dream 11".
The fantasy gaming start-up has bagged the title sponsorship rights for Rs 222 crore.
It has bagged the rights as Expression of Interest (EOI) was invited by the Board of Control for Cricket in India (BCCI) for IPL 2020's title sponsorship after the Chinese mobile phone brand, Vivo, pulled out of it.
The title rights bagged by the fantasy gaming start-up "Dream 11" are valid till December 31, 2020.
Important takeaways for all competitive exams:
Founders of Dream 11: Harsh Jain and Bhavit Sheth.
(Interim) Chief Executive Officer of Board of Control for Cricket in India: Hemang Amin.
President of the Board of Control for Cricket in India: Sourav Ganguly.
11. England World Cup winner Laura Marsh retires
England World Cup winner all-rounder, Laura Marsh has announced her retirement from all forms of cricket.
She was a key member of the England Women's team that won the 2017 World Cup.
In her international career, she played 9 Tests, 103 ODIs and 67 T20Is.

She managed to score

1,588 runs

across all formats and also registered

217 wickets.
Important Days
12. World Humanitarian Day: 19 August
World Humanitarian Day (WHD) is observed globally on 19th August every year.
This day is celebrated to pay tribute to humanitarian personnel and those workers who lost or risked their lives while doing humanitarian service.
World Humanitarian Day (WHD) 2020 is the 11th edition of World Humanitarian Day.

This year World Humanitarian Day comes as the world continues to fight the

COVID-19 pandemic

over recent months.

Aid workers are overcoming unprecedented access hurdles to assist people in humanitarian crises in 54 countries, as well as in a further nine countries which have been catapulted into humanitarian need by the COVID-19 pandemic.
Important takeaways for all competitive exams:
Headquarters of WHO: Geneva, Switzerland.
Director-general of WHO: Tedros Adhanom.
Obituaries News
13. Computer scientist Russell Kirsch passes away
Computer scientist Russell Kirsch who invented the "pixel" and scanned the world's first digital photograph, passed away.
He created a small, 2-by-2-inch black-and-white digital image of his son, which was among the first images ever scanned into a computer.
Pixels are the digital dots that are used to display photos, video and more on phone as well as computer screens.
Russell Kirsch also developed a technique to smooth out images with the help of pixels with variable shapes instead of the squares.
Miscellaneous News
14. Mobile App launched to source loan applications of Street Vendors
Minister of State (I/C), Housing and Urban Affairs, Hardeep Singh Puri has launched a mobile application for Urban Local Bodies (ULB) functionaries.
This app will offer user friendly digital interface for the ULB functionaries to source loan applications of street vendors under the Prime Minister Street Vendors AtmaNirbhar Nidhi (PM SVANidhi) Scheme.
During the launch event, the minister also urged the Ministers of Urban Development including other senior officials to conduct meetings with key stakeholders for the successful implementation of PM SVANidhi.
He also encouraged the states to link other schemes for economic upliftment of vendors and urged the state to set up forum chaired by District Collector

to help beneficiary

raise their grievances

in a conducive environment.
15. Delhi Police signs MoU with All India Institute of Ayurveda
Delhi Police has signed an Memorandum of understanding (MoU) with All India Institute of Ayurveda (AIIA), an autonomous Institute under Ministry of AYUSH.
The MoU will offer Ayurveda Preventive and Promotive health services in the residential colonies of Delhi Police through a mobile unit named 'Dhanwantari Rath' and Police Wellness Centres.
These sources would be catered by AIIA, supported by Ministry of AYUSH. "Dhanwantari Rath" is a mobile unit of Ayurveda health care services which comprises a team of Doctors who would be visiting Delhi Police colonies on regular intervals.
Police wellness centres and Dhanwantari Rath would be outreach OPD services of AIIA. These services seeks to aid the Families of Delhi Police with the help of Ayurveda Preventive health care services.
Important takeaways for all competitive exams:
Chief Minister of Delhi: Arvind Kejriwal; Governor of Delhi: Anil Baijal.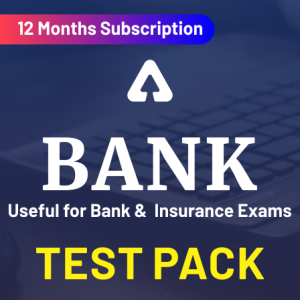 19 August Current Affairs 2020 | Current Affairs Today | Daily Current Affairs 2020
Visit Achieversadda.com and participate in discussions with other aspirants and achievers. Get answers to your queries and connect with others on Achieversadda.com

All the Best BA'ians for RBI Assistant Mains!