Daily GK updates are incorporated with the important news that made the current affairs headlines for banking or other competitive exams. Daily GK Update is the complete bag of the important news that is held all day long. One should have complete knowledge about banking terms, current affairs news, etc. So, here is the GK update for 19th August 2022 to help you prepare the Current affairs part. After reading this section, you can successfully attempt Current Affairs Quiz. 
Here is the Daily GK Update of the 19th August 2022 covering the following news headlines: World Humanitarian Day, World Photography Day, FIBA U-18 women's Championship, Vistara, Tata Consultancy Services, Axis Bank.


Top 20 Daily GK Updates: National & International News 
Here is providing below the top 20 important Daily General Knowledge 2022 updates with national & international news.
National News
1. India's Oil Demand Will Rise By 7.73% In 2022, Fastest In The World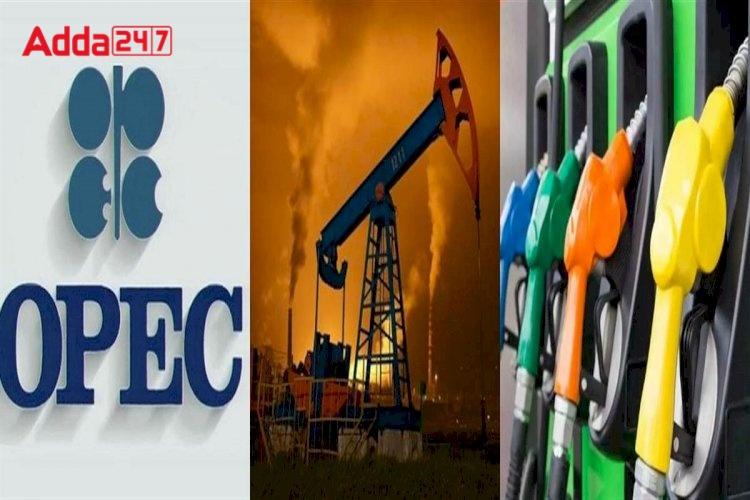 India's demand for petroleum products like petrol and diesel will grow by 7.73 per cent in 2022, the fastest pace in the world. India's oil demand remained healthy at 0.7 millions barrels per day (million b/d), about 16 per cent y-o-y growth in June, after an annual growth of 0.8 million b/d in May.
Oil demand in India is supported by the rising momentum in economic activities, as the economic reopening continued amid an easing of COVID-19 restrictions in India. Indian oil demand in June was supported by the reduction in excise duty on petrol and diesel by the Central Government, coupled with the delayed arrival of the monsoon season and has led to robust demand for fuels.
2. 'Yamuna Par Azadi Ka Amrit Mahotsav' organised by NMCG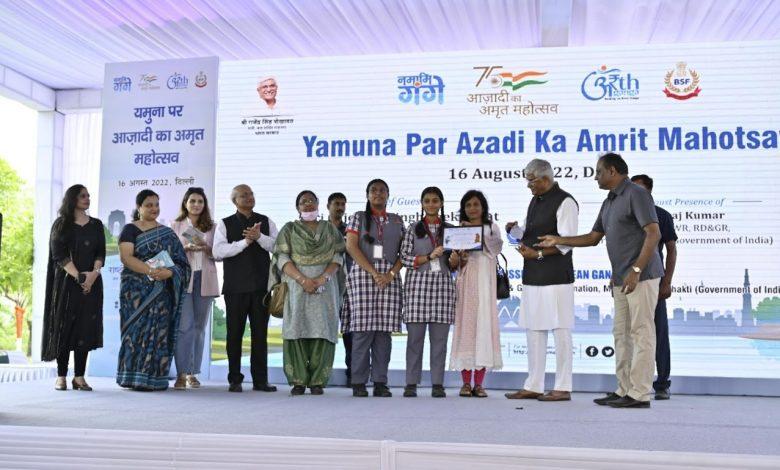 The Department of Water Resources, River Development and Ganga Rejuvenation, the Ministry of Jal Shakti, and the National Mission for Clean Ganga (NMCG) organised the event "Yamuna Par Azadi ka Amrit Mahotsav" at the water sports club in New Delhi.
Gajendra Singh Shekhawat, the Union Minister for Jal Shakti, presided over the gathering of Yamuna Par Azadi Ka Amrit Mahotsav. Shekhawat was given a guard of honour by BSF members on the occasion. To commemorate the occasion of Yamuna Par Azadi Ka Amrit Mahotsav, he also raised the national flag, Tiranga.
International News
3. United Kingdom(U.K) Inflation Rises To 10.1%, A 20 Year High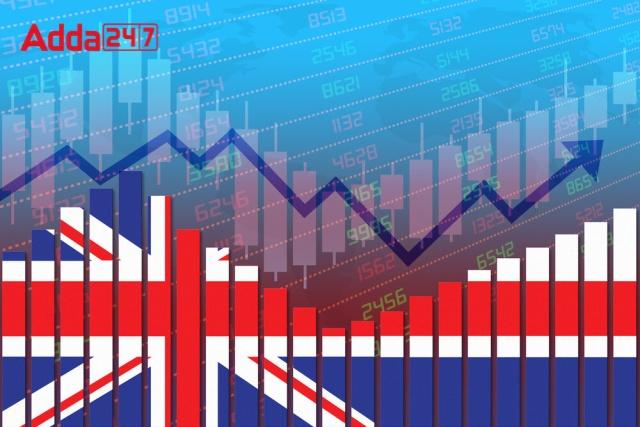 Britain's annual inflation rate has touched doubled digits, climbing to 10.1% in July from a year ago — the sharpest increase since 1982. Consumer prices are rising even faster in the U.K. than in the U.S. and Europe, propelled by higher food and energy costs.
The increase was largely due to rising prices for food and staples, including toilet paper and toothbrushes. Core inflation, which strips out volatile, food and energy prices hitting 6.2% in July.
4. Scotland becomes first nation to make period products available to everyone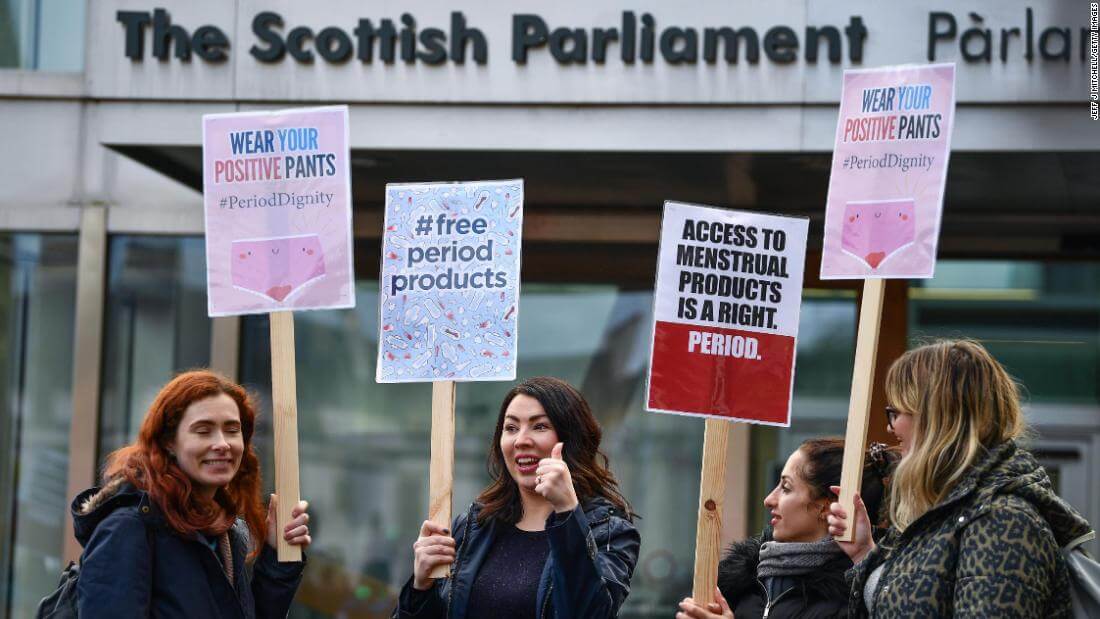 Local governments of Scotland are now required by law of Scotland to offer free sanitary products (Period Products) like tampons and pads to anyone who needs them. As the Period Products Act takes effect in Scotland, goods will be supplied through councils and educational institutions.
The Period Products (Free Provision) (Scotland) Bill was unanimously approved by MSPs in November 2020. Labour MSP Monica Lennon, who has been working to eradicate period poverty since 2016, introduced the bill.
States News
5. Goa, first state in India to receive "Har Ghar Jal" certification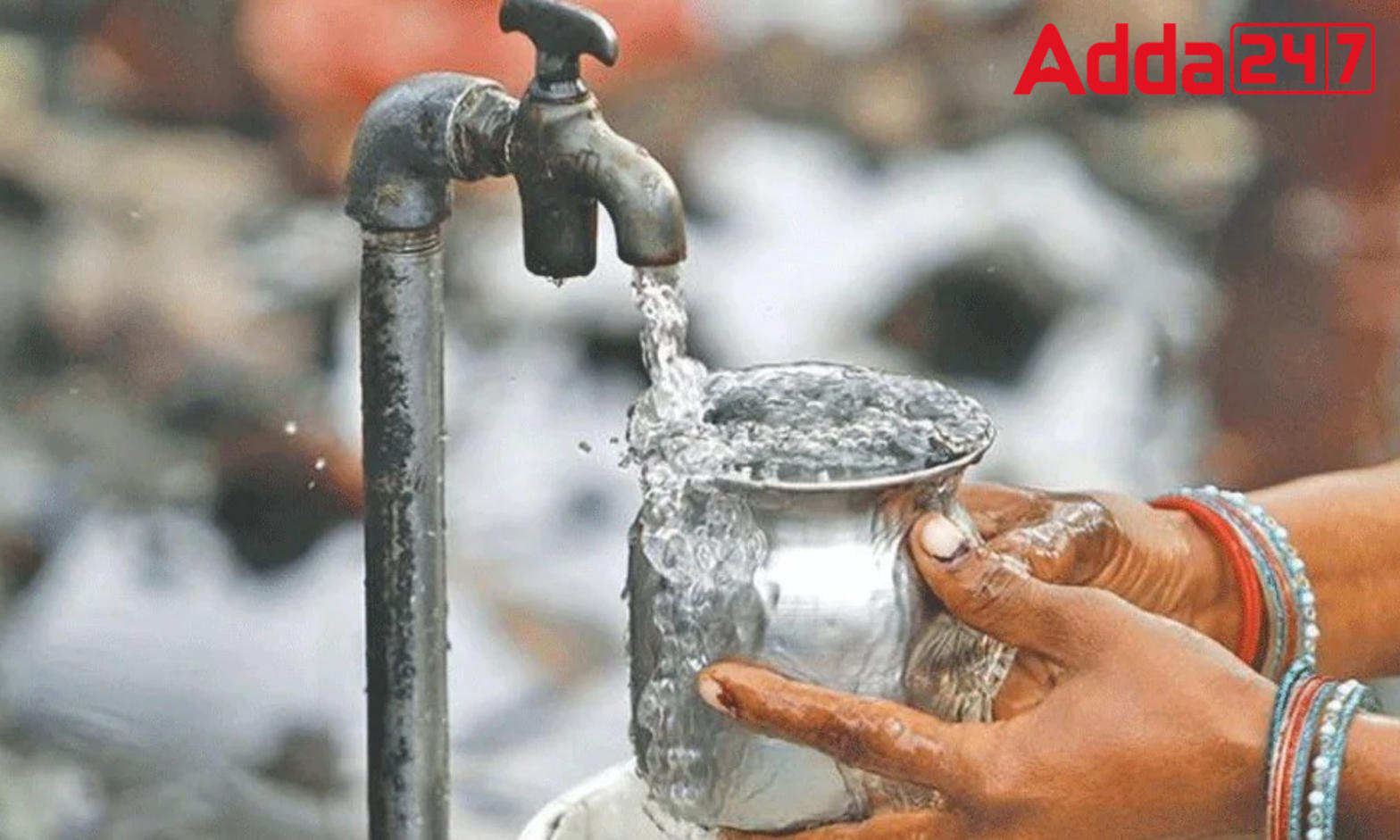 The people of all the villages in Goa and Dadra & Nagar Haveli and Daman & Diu (D&NH and D&D) declared their village to be a "Har Ghar Jal" through a resolution passed by the Gram Sabha, certifying that all households in the villages have access to safe drinking water through taps and ensuring that "No One is Left Out."
All 85,156 of the 85,635,000 rural households in Dadra & Nagar Haveli, Daman & Diu, and Goa have access to potable water via a tap connection with Har Ghar Jal.
6. Chief Minister Arvind Kejriwal launched 'Make India No. 1' mission
Delhi Chief Minister, Arvind Kejriwal has formally unveiled his Aam Aadmi Party's national ambition with the launch of the 'Make India No 1' campaign.
At an event organised at Talkatora stadium here, he proposed a five-point vision for good governance. The Aam Aadmi Party (AAP) national convenor termed the campaign a "national mission" and appealed to the masses to join.
The first thing that we have to do is provide free and quality education to every child of this country.
The second measure that we will have to take is to provide free and best medical treatment along with free medicines and test facilities to every citizen of the country.
7. Country first electric double-decker bus launched in Mumbai
Union Transport Minister, Nitin Gadkari has launched India's first electric double-decker bus at YB Centre in south Mumbai. The name of the bus is "Switch EiV 22", the double-decker bus will be run by the Mumbai civic transport body from September.
Nitin Gadkari said 35 per cent of the pollution is because of diesel and petrol, and the introduction of these buses will reduce pollution. Two new electric buses, including the first air-conditioned double-decker bus in the country, will join the fleet of the Brihanmumbai Electric Supply and Transport (BEST).
Important takeaways for all competitive exams: 
Maharashtra Capital: Mumbai;
Maharashtra Chief Minister: Eknath Sindhe;
Maharashtra Governor: Bhagat Singh Koshyari.
8. BRO to build First Steel Slag Road in Arunachal Pradesh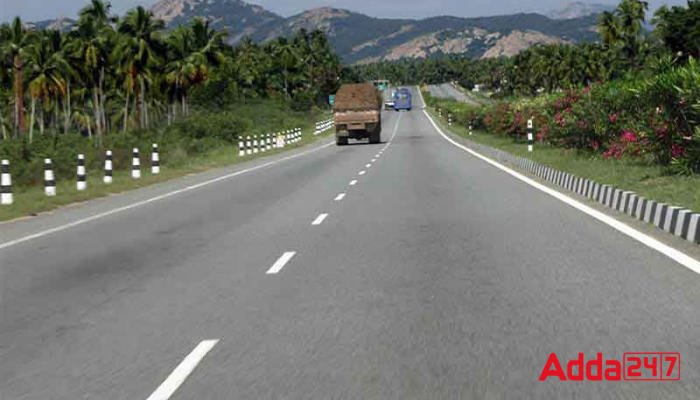 The Border Road Organization (BRO) will build Steel Slag Road in Arunachal Pradesh based on the Pilot project. The Steel Slag Road is the first of its kind Project which aims to make durable roadways that can withstand heavy rain and adverse climatic conditions.
Arunachal Pradesh has some treacherous areas and locations which suffer from heavy rain and adverse climatic conditions, the Steel Slag Road project will help to resolve the connection between the help centers and the affected areas.
9. "Dahi-Handi" Recognised as an Official Sport of Maharashtra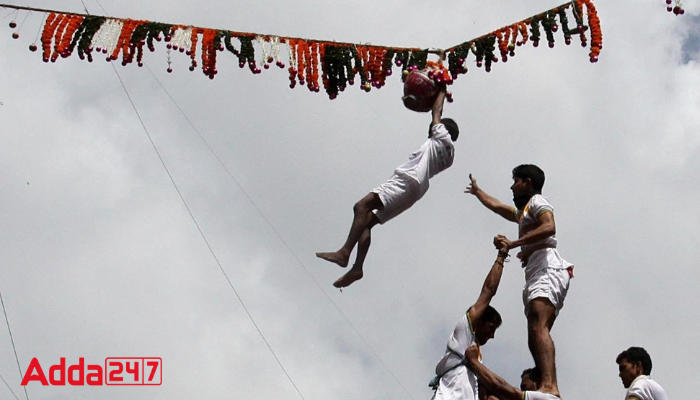 Chief Minister Eknath Shinde announces that 'Dahi-Handi' will be recognized as an official sport in Maharashtra. The state is set to organize a 'Pro- Dahi Handi' completion.
The Maharashtra Government also announces that the Govindas will get a job under the sports category and if any Govinda loses his life insurance of Rs 10 lakh will be given, also if they end up being partially handicapped insurance of Rs 5 lakh will be given by the Government of Maharashtra.
Agreements News
10. Paytm tie-up with Samsung stores to deploy smart PoS devices
Paytm partnered with Samsung stores across India to facilitate smart payments as well as its loan service Paytm Postpaid through the deployment of point-of-sale devices.
The partnership will enable consumers purchasing Samsung devices like laptops, smartphones, television, smart watches etc, from any authorised store in the country to pay through Paytm payment instruments, including UPI, wallet, buy now pay later scheme, debit cards and credit cards.
Important takeaways for all competitive exams:
MD and CEO of Paytm: Vijay Shekhar Sharma;
Paytm Founded: August 2010;
Paytm Headquarters: Noida, Uttar Pradesh, India.
11. Yes Bank Announces Partnership with SellerApp to Promote ONDC 
Yes Bank has announced its partnership with SellerApp which is a seller-centric intelligence platform. This partnership between Yes Bank and SellerApp will encourage the seller segment of its client base to adopt Open Network Digital Commerce (ONDC) and also help them to expand their digital commerce footprint.
Open Network Digital Commerce or ONDC is a strategic initiative by the Government of India, which aims to democratize the digital commerce space. The ONDC is also an alternative to Flipkart and Amazon in the Indian eCommerce market.
12. MasterCard tie-up with badminton players to promote digital payments in India
Mastercard announced that Badminton players Lakshya Sen, Kidambi Srikanth, Satwiksairaj Rankireddy and Chirag Shetty will come on board as brand ambassadors of the company in India.
As winners of the prestigious Thomas Cup 2022 and Birmingham 2022 Commonwealth Games, the new ambassadors will partner with Mastercard to spread awareness about the safety, security, and convenience of digital payments in India.
Important takeaways for all competitive exams:
Mastercard Founded: 16 December 1966, United States;
Mastercard Headquarters: New York, United States;
Mastercard CEO: Michael Miebach;
Mastercard Executive Chairman: Ajay Banga.
Bankings News
13. Axis Bank signed an MoU with FCI to provide "Ultima Salary Package"
India's third largest private sector bank, Axis Bank has signed an MoU with Food Corporation of India (FCI) to provide "Ultima Salary Package", a best-in-class salary account with exclusive benefits & features to all its employees.
With this MoU, the Bank has reinstated its commitment to offering holistic banking services to the employees of the Public Sector Undertakings (PSU) sector.
This MoU is a reflection of Axis Bank's constant endeavour to address the banking requirements of different customer segments, helping them meet their financial aspirations & milestones.
Important takeaways for all competitive exams:
Axis Bank Founded: 1993;
Axis Bank Headquarters: Mumbai, Maharashtra;
Axis Bank Chairman: Rakesh Makhija;
Axis Bank MD & CEO: Amitabh Chaudhary;
Axis Bank Tagline: Badhti Ka naam Zindag.
14. TCS partnership with five star bank to offer hyper-personalised customer experience 
Tata Consultancy Services (TCS) has partnered with a subsidiary of Financial Institutions, Inc. 'Five Star Bank' on its digital transformation journey. This partnership enables it to determine lending risk and deliver hyper-personalized customer experiences using the TCS Customer Intelligence & Insights (CI&I) analytics platform.
TCS will leverage the AI-powered CI&I platform's real-time contextual engagement capabilities to help the bank gain insights to avoid attrition blind spots and drive omnichannel customer personalization.
Important takeaways for all competitive exams:
Tata Consultancy Services CEO: 

Rajesh Gopinathan;

Tata Consultancy Services Headquarters: 

Mumbai;

Tata Consultancy Services Founded: 

1 April 1968.
Business News
15. Vistara emerges second largest domestic airline by market share 
Full-service Vistara emerged as the second biggest airline by domestic market share last month with a 10.4% pie of the sky, distantly second to the market leader IndiGo at 58.8%.
The airline is Tata Sons' joint venture with Singapore Airlines. The number three, four and five positions saw airlines separated by just decimal points — Air India (8.4%), GoFirst (8.2%) and SpiceJet (8%).
India's airlines carried 9.7 million passengers on domestic routes in July, almost double from a year earlier but lower than the 10.5 million passengers ferried in June 2022.
16. Goodfellows, senior-focused startup launched by Ratan Tata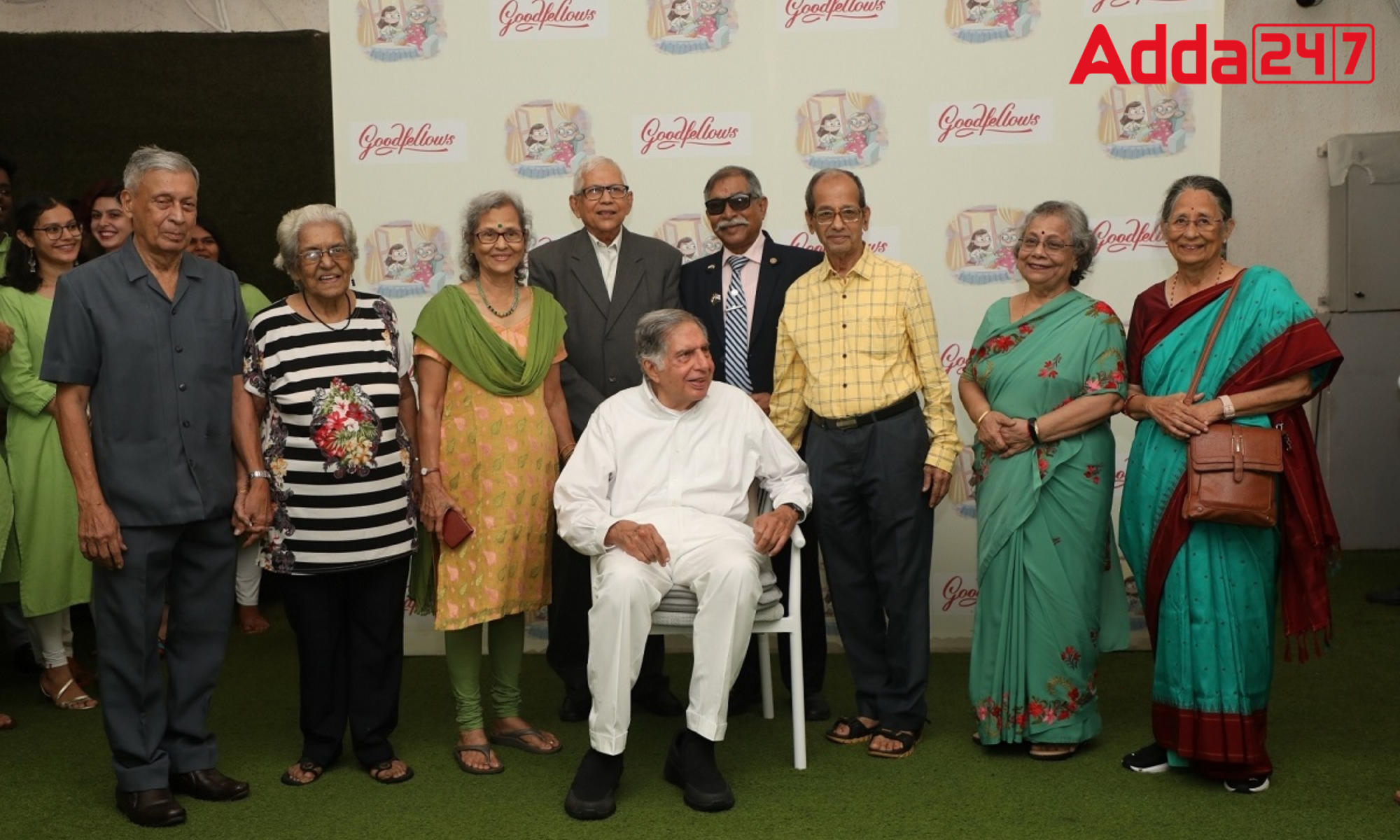 Ratan Tata, a pioneer in the field, unveiled Goodfellows, a firm that offers senior folks companionship services. Ratan Tata, the Chairman Emeritus of Tata Sons, provided seed money for the platform in an unknown amount.
 Goodfellows completed a successful beta test over the past six months, and the service is now available in Mumbai. Pune, Chennai, and Bangalore are the next target cities.
Over 800 young graduates applied to work at Goodfellows during the beta testing phase, and 20 of those candidates were chosen to provide companionship to the elderly in Mumbai, according to the company.
Defence News
17. IRCTC & BSF signs MoU to ensure safety and security of booking data, other facilities 
The Border Security Force (BSF) has signed a Memorandum of Understanding (MoU) with the Indian Railway Catering and Tourism Corporation (IRCTC) to ensure the safety and security of booking data under its air e-ticket service for the troops of India's border guarding force.
The pact will ensure the facility of extra baggage, lounge, cargo and less cancellation or reschedule charges for authorised BSF personnel.
Important takeaways for all competitive exams:
Border Security Force

Director General

:

Pankaj Kumar Singh;

Border Security Force Founded: 

1 December 1965;

Border Security Force Headquarters: 

New Delhi, India.
Sports News
18. Bengaluru to host FIBA U-18 women's Asian Basketball Championship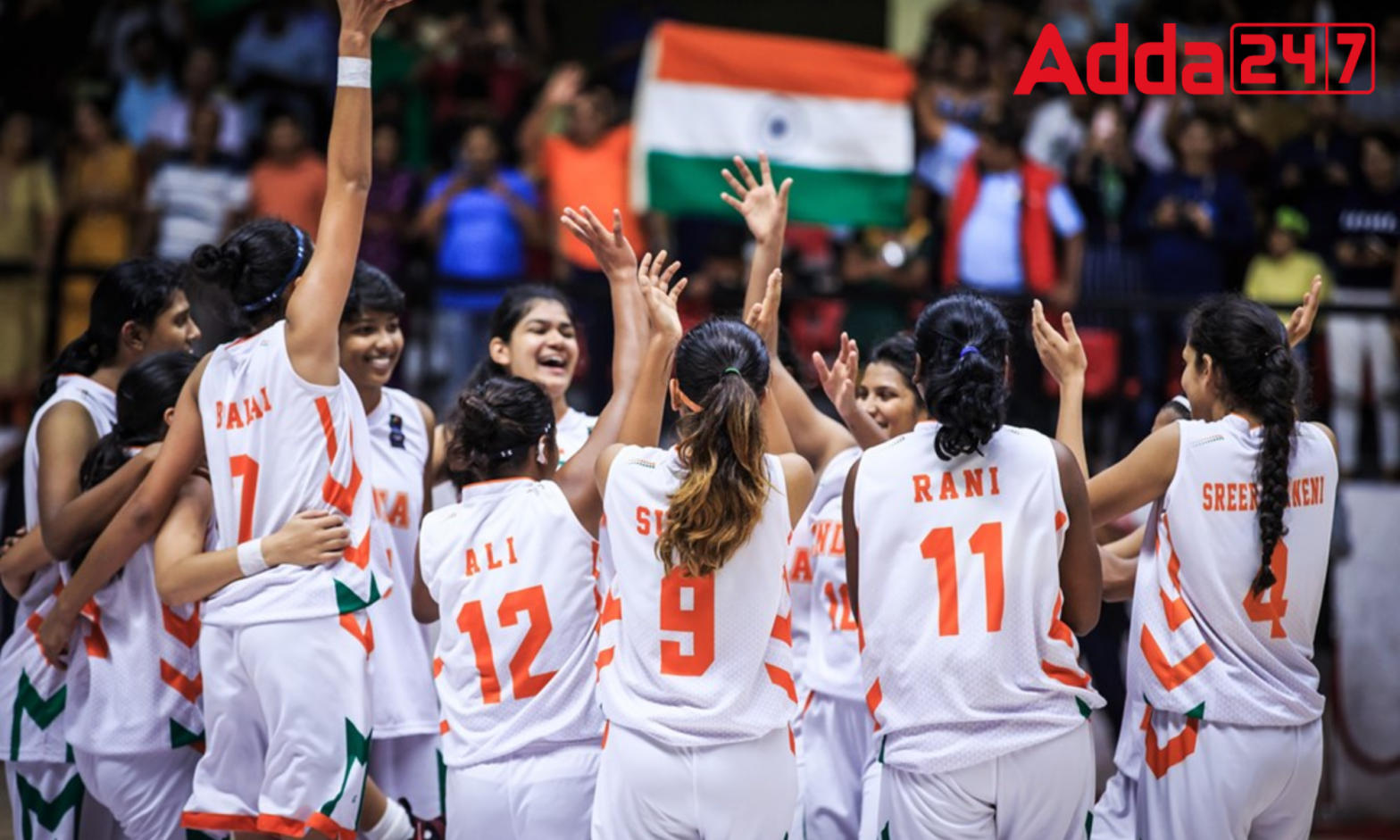 Bengaluru will host the FIBA U-18 women's Asian Basketball Championship beginning on September 5.
According to Dr. Narayanagowda, the minister of sports and youth empowerment for Karnataka, Bengaluru will host the FIBA U-18 women's Asian Basketball Championship from September 5 to 11.
Dr. Narayanagowda, the minister, presented sports equipment to the Indian men's team travelling to Iran to compete in the FIBA U-18 Men's Basketball Championship during the press conference.
Important takeaways for all competitive exams:
13th and Current FIBA President: Hamane Niang
FIBA Asia President: Saud Ali. Al-Thani
Important Days
19. World Photography Day celebrates on 19th August
World Photography Day is celebrated on August 19 each year. The aim of World Photography Day is to create awareness, share ideas and encourage people to take up photography.
The annual celebration pays tribute to the art of photography and also encourages those who are passionate about it to come together and share their work. It also serves as a motivating day for enthusiasts to pursue photography as a career.
20. World Humanitarian Day observed on 19th August
World Humanitarian Day is celebrated on August 19 every year to recognise all aid and health workers who volunteer to help victims of disasters and crises against all odds. The day aims to spread awareness about the need for humanitarian assistance worldwide.
The UN hopes that the day will serve as a reminder to people of the risk taken by some to save lives and support humanitarian causes.
The 2022 campaign, according to the United Nations, shines a light on "thousands of volunteers, professionals and crisis-affected people who deliver urgent health care, shelter, food, protection, water and much more."
19th August | Current Affairs 2022 | Current Affairs Today | Current Affairs by Ashish Gautam

All the Best BA'ians for the Bank exam!