Here is the daily GK update of 19th June 2020 covering the following news headlines: British Petroleum, CCI, Mask Day, Air-Venti, SARAL.
Daily GK updates are incorporated with the important news that made the current affairs headlines for banking or other competitive exams. Daily GK Update is the complete bag of the important news that held all day long. One should have complete knowledge about the banking terms, current affairs news, etc. So, here is the GK update of 19th June 2020 to help you prepare the Current affairs part. After reading this section, you can successfully attempt Current Affairs Quiz.

National News
1. Harsh Vardhan launched India's 1st Mobile Lab for COVID-19
Union Health Minister, Harsh Vardhan has launched India's first mobile lab for COVID-19 testing. The main aim of the Infectious Disease Diag Lab (I-Lab) – Rapid Response Mobile Laboratory is to address the shortage of critical healthcare technologies in India and move progressively towards a stage of self-sufficiency. I-Lab is capable of conducting both COVID-19 and non-COVID tests and give results the same day.
2. MoHUA & SIDBI signs MoU for PM SVANidhi scheme
Ministry of Housing & Urban Affairs has signed an MoU with Small Industries Development Bank of India for PM Street Vendor's AtmaNirbhar Nidhi (PM SVANidhi), a Special Micro-Credit Facility for Street Vendors. According to the MoU, PM SVANidhi Scheme will be implemented by SIDBI under the guidance of MoHUA. The credit guarantee to the lending institutions would also be managed by the SIDBI through Credit Guarantee Fund Trust for Micro and Small Enterprises. SIDBI will also leverage the network of lending Institutions for the Scheme implementation. The lending institutions will include Scheduled Commercials Banks, Non-Bank Finance Companies, Regional Rural Banks, Co-operative Banks, Small Finance Banks (SFBs), etc.
Important takeaways for all competitive exams:
Chairman & Managing Director of SIDBI: Mohammad Mustafa.
Union Minister of Housing and Urban Affairs: Hardeep Singh Puri.
International News
3. Volkan Bozkir becomes new president of 75th UN General Assembly
Turkish's diplomat Volkan Bozkir has been elected as the president of the 75th session of the UN General Assembly. He won the unanimous support of the 178 UN members. He will take over from Tijjani Muhammad-Bande, the present General Assembly president.
Important takeaways for all competitive exams:
United Nations General Assembly Headquarters: 

New York, United States.

United Nations General Assembly

Founder: 

United Nations.

United Nations General Assembly

Founded: 

1945.
States News
4. Karnataka Government observes "Mask Day" on 18 June
Karnataka government observed the "Mask Day" on 18 June 2020 to aware the people about the use of masks, sanitisers, washing hands with soap in order to control the spread of COVID-19 in the state. Karnataka government organised a march which featured the participation of public representatives, dignitaries and medical staff. Through the march, the participants spread awareness among the people about the national directives issued to contain the COVID-19.
Important takeaways for all competitive exams:
Chief Minister of Karnataka: B. S. Yediyurappa; Governor: Vajubhai Vala.
Banking & Business News
5. BoB to completely digitize its lending operations
Bank of Baroda will completely digitize its lending operations including home, agriculture, Micro, Small and Medium Enterprises (MSME), personal and auto loans. The validation and disbursal of fresh loans will happen via this digital platform while past loans will also be digitised to cut costs and improve profitability. The bank is planning to digitise a large proportion of its retail and MSME processes in the next six months.
Important takeaways for all competitive exams:
Bank of Baroda Headquarters: Vadodara, Gujarat.
Bank of Baroda MD & CEO: Sanjiv Chadha.
Bank of Baroda Tagline: India's International Bank.
6. "SARAL" scheme launched by ICICI Home Finance for affordable house loan
A special affordable housing loan scheme has been launched by the ICICI Home Finance. The scheme aims to fund homes in urban and rural areas. The scheme has been developed especially for women, lower, middle income customers and economically weaker sections having maximum household income up to Rs 6 lakh annually. The housing loan scheme provides affordable housing loans up to Rs 35 lakh at an interest rate starting from 7.98% for a maximum tenure of 20 years.
Important takeaways for all competitive exams:
ICICI Home Finance Company Limited Headquarters: Mumbai, Maharashtra.
ICICI Home Finance Company Limited Chairman: Anup Bagchi.
ICICI Home Finance Company Limited Managing Director(MD) & Chief Executive Officer(CEO): Anirudh Kamani.
7. Karnataka Bank launches health insurance to cover COVID-19 pandemic
A special health insurance policy has been launched by the Karnataka Bank in association with Universal Sompo General Insurance Company Ltd to cover the uncertainties posed by COVID-19 pandemic. Under this health insurance policy, an individual can avail health cover for COVID-19 at a nominal premium of Rs 399, with the validity period of 120 days. The health insurance policy will cover COVID-19 pandemic related health expenses such as in-patient hospital expenses of up to Rs 3.00 lakh, outpatient treatment expenses of Rs 3000 and will also offer a sum of Rs 1000 per day towards expenses incurred towards 14 days of quarantine at a government or military hospital.
Important takeaways for all competitive exams:
MD & CEO of Karnataka Bank: Mahabaleshwara M.S.
8. British Petroleum to set up Global Business Service Centre in Pune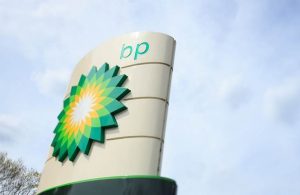 United Kingdom oil major "British Petroleum" is going to set up Global Business Service Centre in Pune, Maharashtra to support its global businesses. The centre is expected to begin its operations by January 2021. The centre will employ around 2000 people and provide business processing as well as advanced analytics capabilities in support of British Petroleum businesses worldwide.
9. CCI approves acquisition of Metso Minerals business by Outotec
The Competition Commission of India (CCI) has approved the acquisition of Metso Oyj's ("Metso") minerals business by Outotec Oyj ("Outotec") under Section 31(1) of the Competition Act, 2002. According to the acquisition rules, all such assets, rights, debts, as well as the liabilities of Metso that relate to, or primarily serve its minerals business would be acquired by Outotec. Outotec & Metso are public limited liability companies incorporated and registered under the laws of Finland.
Ranks & Reports
10. India releases National Report on the state of Climate Crisis
India's first ever National Report on the state of the Climate Crisis has been released. The report has been prepared under the aegis of Ministry of Earth Sciences (MoES) with title "Assessment Of Climate Change Over The Indian Region". The report analyses where India stands regarding long-term changes in climate patterns, and their attendant risks.
Key findings of the report:
It revealed that India's average temperature has risen by 0.7 degrees Celsius between 1901-2018, citing the emission of greenhouse gases (GHG) as key reason of the temperature rise.
Summits & Conferences
11. International Workshop on "Good Governance Practices in a Pandemic"
International Workshop on "Good Governance Practices in a Pandemic for International Civil Servants" was inaugurated by the Union Minister of State for Personnel, Public Grievances and Pensions, Jitendra Singh. It was organized by Indian Technical and Economic Cooperation (ITEC), Ministry of External Affairs and National Centre for Good Governance (NCGG), Department of Administrative Reforms and Public Grievances (DARPG). The two-day Conference featured the participation of 81 International Civil Servants from 16 Countries.
Important Days
12. International Day for the Elimination of Sexual Violence in Conflict
International Day for the Elimination of Sexual Violence in Conflict is observed globally on 19th June every year. This day is seen to bring issues to light of the need to stop strife related sexual violence, to honour the victims and survivors of sexual violence around the world and to pay tribute to all or any those that have fearlessly dedicated their lives to and lost their lives in going to bat for the annihilation of those violations.
13. Autistic Pride Day: 18th June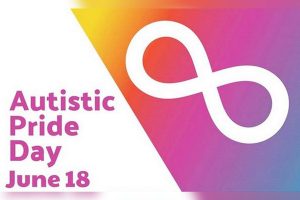 Autistic Pride Day is observed globally on 18th June every year to respect the rights of persons with autism. In 2005, the first autistic pride day was celebrated in Brazil by the Aspies For Freedom (AFF) created by Gareth & Amy Nelson and became a global event. Autism or Autism Spectrum Disorder (ASD), refers to a broad range of conditions characterized by challenges with social skills, repetitive behaviours, speech and nonverbal communication.
Important takeaways for all competitive exams:
World Autism Awareness Day observed globally on 2 April every year.
This year the World Autism Awareness Day 2020 Theme is 'The Transition to Adulthood'.
Obituaries
14. Malayalam film director KR Sachidanandan passes away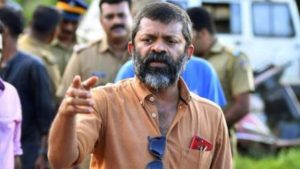 Malayalam Film director, scriptwriter, and producer K.R. Sachidanandan passed away. His directorial debut was Anarkali in 2015. He had co-scripted numerous movies with Sethu and later began composing solo contents. Sachy was a rehearsing legal advisor at the Kerala High Court.
Miscellaneous News
15. Mumbai gets 'Air-Venti' App to provide information on ICU beds, ventilators
Municipal Corporation of Greater Mumbai (MCGM) has launched a mobile application "Air-Venti" to provide information on ICU beds, ventilators. Octaware Technologies Limited, in partnership with Probity Soft Pvt Ltd, has developed this mobile application for MCGM. 'Air-Venti' was launched by the civic body in Mumbai and it aims to supply overall statistics of ICU beds and ventilators that are occupied and vacant in both government and private hospitals.
Important takeaways for all competitive exams:
Chief Minister of Maharashtra: Uddhav Thackeray; Governor: Bhagat Singh Koshyari.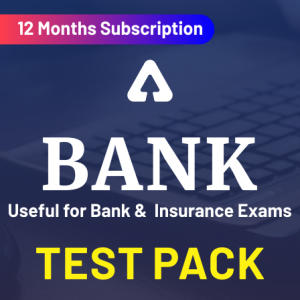 Watch Video Current Affairs show of 19th June 2020
Visit Achieversadda.com and participate in discussions with other aspirants and achievers. Get answers to your queries and connect with others on Achieversadda.com
All the Best BA'ians for RBI Assistant Mains!