Current Affairs 14th December 2018: Daily GK Update
Dear Aspirants,
The General Awareness Section of Banking Exams covers numerous sections in it like Banking Awareness, Static GK, and Current Affairs. But the most important thing that you might have noticed is that both the
Banking Awareness and Static Awareness questions asked in the General Awareness Section are based on Current Affairs only.
The questions on Static and Banking Awareness are related to the countries, events or anything that has been in news for a while.
Here is the Daily GK Update to get you acquainted with the top events that made the headlines today!!
1. National Medical Devices Promotion Council To Be Set Up Under DIPP
i. To give a fillip to the medical device sector, which is a sunrise sector, Union Minister of Commerce and Industry and Civil Aviation, Suresh Prabhu, announced setting up of a National Medical Devices Promotion Council under the Department of Industrial Policy and Promotion (DIPP) in the Ministry of Commerce & Industry.
ii. The Council will be headed by Secretary, DIPP. The announcement was made at the occasion of the 4th WHO Global Forum on Medical Devices, at Andhra Pradesh Medtech Zone, in Vishakhapatnam.
Static/Current Takeaways Important For IBPS Clerk Mains Exam 2018:
Saurabh Gaur is the present Private Secretary of Department of Industrial Policy and Promotion.
2. MAHE Partners With NIAID TB Portals Program Of NIH, USA
i. Manipal Academy of Higher Education (MAHE) has partnered with the National Institute of Allergy and Infectious Diseases (NIAID), National Institutes of Health (NIH), the USA, to become a member of the NIAID TB Portals program.
ii. Dr. Mahadev Rao, Professor and Head, Department of Pharmacy Practice initiated this program in Manipal and represents India in the Program's Steering committee.
3. India-Russia Mark 18th IRIGC-MTC Meeting
i. India's Minister of Defense Nirmala Sitharaman met with Russian Federation General Sergei Shoigu in New Delhi, marking the 18th meeting of the India-Russia Inter-Governmental Commission on Military Technical Cooperation (IRIGC-MTC).
ii. In the framework of the bilateral Special and Privileged Strategic Partnership, the IRIGC-MTC meeting discussed a wide range of issues relating to defence equipment, industry and technological engagement between India and Russia as well as after sales support/upgradation of military equipment of Russian origin.
4. India-Saudi Arabia Sign Bilateral Annual Haj 2019 Agreement
i. India and Saudi Arabia signed the bilateral annual Haj 2019 agreement at Jeddah. The agreement was signed by the Union Minister for Minority Affairs, Mukhtar Abbas Naqvi and Haj and Umrah Minister of Saudi Arabia, Dr. Mohammad Saleh bin Taher Benten.
ii. The agreement is a part of strengthened bilateral relations of the two countries. Both India and Saudi Arabia share strong cultural, historical, economic and political relations.
Static/Current Takeaways Important For IBPS Clerk Mains Exam 2018:
Saudi Arabia Capital: Riyadh, Currency: Saudi riyal.
5. Government Sets Up GoM Headed By Arun Jaitley On Stressed Power Assets
i. The government has constituted a Group of Ministers (GoM) headed by Finance Minister Arun Jaitley to vet the recommendations of a high-level panel on stressed power projects.
ii. The panel, headed by Cabinet Secretary P K Sinha, had submitted its report in November 2018. The other members of the GOM are Road Transport Minister Nitin Gadkari, Commerce Minister Suresh Prabhu, Oil Minister Dharmendra Pradhan, Railways Minister Piyush Goyal and Power Minister R K Singh.
6. India and ADB Sign $60 Million Loan Agreement For Assam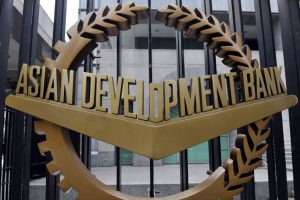 i. The Asian Development Bank (ADB) and the Government of India signed a $60 Million Loan Agreement in New Delhi to continue financing riverbank protection works, renovation of flood embankments, and community-based flood risk management activities in critically flood-prone areas along the Brahmaputra River in Assam.
ii. The Tranche 2 loan is part of the $120 million multi-tranche financing facility (MFF) for the Assam Integrated Flood and Riverbank Erosion Risk Management Investment Program approved by the ADB Board in October 2010.
Static/Current Takeaways Important For Canara Bank PO Exam 2018:
The Asian Development Bank is a regional development Bank established in 1966.
Headquarters of ADB is in Manila, Philippines.
Takehiko Nakao is Present President of the Asian Development Bank.
7. World's 1st Floating Nuclear Plant Operational In Russia
i. Akademik Lomonosov, the world's first "floating" nuclear power plant (FNPP) for installation in remote areas, has been started and brought to 10% of its capacity, Russian state-run atomic energy corporation Rosatom announced.
ii. An FNPP is basically a mobile, low-capacity reactor unit operable in remote areas isolated from the main power distribution system, or in places hard to access by land.
Static/Current Takeaways Important For IBPS Clerk Mains Exam 2018:
Russia Capital: Moscow, Currency: Russian ruble.
8. 39th Gulf Cooperation Council Summit Held In Riyadh
i. The 39th Gulf Cooperation Council Summit
was inaugurated by the
King Salman
of Saudi Arabia in Riyadh. It was announced at the conclusion of the summit that the 40th
Gulf Cooperation Council (GCC) summit
will be held in the United Arab Emirates.
ii.
The presidency of GCC shifts among the six members based on the Arabic alphabet. Although the 39th summit was held in Riyadh upon a request from Oman, Oman will be the president for the next 12 months.
Static/Current Takeaways Important For IBPS Clerk Mains Exam 2018:
The Gulf Cooperation Council was established in 1981 in Abu Dhabi.
The GCC comprises Bahrain, Kuwait, Oman, Qatar, Saudi Arabia and the UAE.
9. Ashok Gehlot To Be New Chief Minister of Rajasthan
i. The Congress party has picked old guard Ashok Gehlot over Sachin Pilot as Chief Minister of Rajasthan. Pilot will be the deputy CM of Rajasthan and will also continue as the state Congress chief.
ii. India's Grand Old Party won 99 seats of the 199 in the Rajasthan Assembly, just one short of the halfway mark to form the government.

10. Brijendra Pal Singh Appointed New FTII Chairman
i. Producer-director Brijendra Pal Singh was appointed as the new president of the Film and Television Institute of India (FTII) and chairman of the institute's governing council by the Ministry of Information and Broadcasting.
ii. Mr Singh, best known as the producer-director of popular TV series 'CID', is currently the vice-chairman of the FTII governing council. He succeeds veteran actor Anupam Kher.
11. Yes Bank Names Brahm Dutt As Interim Chairman
i. Yes Bank Ltd has named one of its independent directors Brahm Dutt as the bank's part-time non-executive independent chairman after former Finance Secretary Ashok Chawla resigned from the position.
ii. Brahm Dutt is a former bureaucrat and is one of the oldest members of Yes Bank's board.
Static/Current Takeaways Important For IBPS Clerk Mains Exam 2018:
Yes Bank Headquarters: Mumbai, CEO: Rana Kapoor.
R. Chandrashekhar, an independent director at Yes Bank Ltd has recently resigned.
12. Lokmat Parliamentary Awards Announced: Complete List of Winners
i. Eight parliamentarians were honoured by Vice-President M Venkaiah Naidu for their contribution in strengthening parliamentary democracy. Naidu, while conferring the Lokmat Parliamentary Award, urged political parties to evolve a code of conduct for its members and not disrupt Parliament proceedings.
13. FDI Inflows To South, South West Asia Down by 6% in 2017: UN Report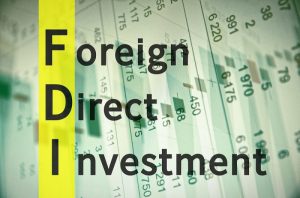 i. As per the UN Economic and Social Commission for Asia and the Pacific (ESCAP) report, FDI inflows to South and South-West Asia decreased by 6% in 2017 due to a drop in foreign funding flow to countries like India and Turkey.
ii. According to the report, the foreign direct investment (FDI) inflow to South and South-West Asia stood at USD 63 billion in the last calendar year. India remains the largest investment destination in the subregion, largely due to its large and growing market and attracted USD 22 billion FDI in the first half of 2018.
Static/Current Takeaways Important For IBPS Clerk Mains Exam 2018:
The country slipped three notches to eleventh ranking in 2018, from 8th ranking in 2017 according to the AT Kearney FDI Confidence Index 2018.
UNCTAD recorded a 9% drop in FDI in India in 2017.
14. Global Debt Hits All-Time High Of USD 184 Trillion: IMF
i. The International Monetary Fund
has announced that that
global debt has reached an all-time high of 184 trillion US dollars
with the United States, China and Japan accounting for more than half of it. According to the IMF report, the amount in nominal terms is the equivalent of 225% of the world GDP in 2017.
ii.
On average, the world's debt now exceeds 86,000 dollars per person, which is more than two and half times the average income per-capita.
Static/Current Takeaways Important for IBPS PO Mains Exam 2018-
MD of International Monetary Fund- Christine Lagarde, Headquarters in- Washington DC, USA.
15. National Energy Conservation Day: 14th December
i. National energy conservation day
is celebrated every year by the people all over India on
14th of December.
ii.
The Bureau of Energy Efficiency is a constitutional body which comes under Government of India and helps in the development of policies and strategies in order to reduce the energy use.
Static/Current Takeaways Important For IBPS Clerk Mains Exam 2018:
Raj Kumar Singh is the Minister of State (I/C) of the Ministry of New and Renewable Energy.
The Energy Conservation Act in India was executed by the Bureau of Energy Efficiency (BEE) in the year 2001.