Current Affairs 7th August 2019 | Daily GK Update
General awareness section is the most important part of every competitive exam, it can help you score well in the exam if you are updated with all the current news. Banking Awareness, Static GK and the current news are the parts that make the GA section complete. It is important to know what is happening in and outside of India. GK updates are incorporated with the important news that made the headlines today. It is the complete bag of the important news that held all day long. One should have complete knowledge about the
banking terms, current affairs news,
etc. So, here is the GK update of 7th
August to help you prepare the
Current affairs part.
National
1. Rajya Sabha passes Consumer Protection Bill


i. The Rajya Sabha has passed the Consumer Protection Bill, 2019. The bill will lead to setting up of a Central Consumer Protection Authority to promote, protect and enforce the rights of consumers as a class.
iii. The Bill seeks to strengthen the rights of consumers and provides a mechanism for redressal of complaints regarding defects in goods and deficiency in services. The bill will replace the Consumer Protection Act, 1986.
Static/Current Takeaways Important For SBI Clerk Mains:
Union Minister of Consumer Affairs, Food & Public Distribution: Ram Vilas Paswan.
2. Government unveils draft e-commerce norms
i. To protect consumers' interest, the Centre has proposed guidelines for e-commerce firms that entail a 14-day deadline to effect refund request, mandate e-tailers to display details of sellers supplying goods and services on their websites and moot the procedure to resolve consumer complaints.
ii. The draft 'e-commerce guidelines for consumer protection 2019,' which adds that e-commerce firms need to ensure that personally identifiable information of customers is protected.
3. India contributes USD 5 million to UN Palestine refugee agency


i. India contributed 5 million USD to the UN Palestine refugee agency and called for ensuring sustained financial support for the organisation's work. The amount was hand over to the United Nations Relief and Works Agency (UNRWA) for Palestinian Refugees.
ii. UNRWA has been providing health, education, relief and social services, as well as emergency humanitarian assistance, across its five areas of operations in Jordan, Lebanon, Syria, West Bank, and the Gaza Strip since 1950.
Static/Current Takeaways Important For SBI Clerk Main 2019:
UNRWA of Headquarters: Amman, Jordan; UNRWA Established: 8 December 1949.
4. Bangladesh signs uranium supply deal with Russia


i. Bangladesh signed a deal with Russia for the supply of uranium for its 2400 MW Rooppur Nuclear Power Plant (RNPP).
ii. The deal was signed in Dhaka between the Bangladesh Atomic Energy Commission and Russian Nuclear Fuel Supply Company (TVEL). Under this deal, Russia will supply the nuclear fuel needed for the plant during its entire life cycle.
Static/Current Takeaways Important For EPFO/LIC ADO Main 2019:
President of Russia: Vladimir Putin; Capital city of Russia: Moscow.
Currency of Russia: Russian ruble.

5. RBI reduces repo rate by 35 basis points in its 3rd Bi-monthly policy


i. In its 3rd Bi-monthly Monetary Policy Committee meeting, the Reserve Bank of India has reduced the policy repo rate by 35 basis points (bps). The MPC has also decided to maintain the accommodative stance of monetary policy.
ii. The main decisions taken in the 3rd Bi-monthly Monetary Policy Committee meeting are:
The repo rate under the liquidity adjustment facility (LAF) was reduced from 5.75% to 5.40%. The benchmark rate is now at its lowest since April 2010.
The reverse repo rate under the LAF stands revised to 5.15%.
The marginal standing facility (MSF) rate and the Bank Rate revised to 5.65%.
RBI has also reduced the real GDP growth for 2019-20 from 7% to 6.9%.
Static/Current Takeaways Important For SBI Clerk Mains:
Governor of RBI: Shaktikant Das; Headquarters: Mumbai; Founded: 1 April 1935, Kolkata.
6. RBI to set up "Central Payment Fraud Registry"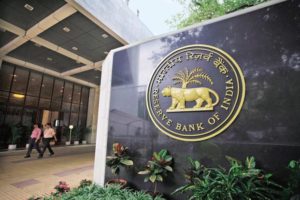 i. The Reserve Bank of India has decided to set up a "Central Payment Fraud Registry". The registry will track frauds in the payment systems.
ii. Under this registry, payment system participants will be provided access to it for near-real time fraud monitoring. The aggregated fraud data will be published to educate customers on emerging risks.
iii.
Currently,
banks report all banking frauds
to the
Central Fraud Monitoring Cell
of the
Reserve Bank of India.
Business
7. SEBI approves SGX and NSE to operate jointly in GIFT City
i. Securities and Exchange Board of India has approved Singapore Stock Exchange and National Stock Exchange of India Ltd to operate jointly in Gujarat International Finance Tec-City, Gandhinagar.
ii. The two entities will create a new platform for trading called NSE International Financial Service Centre (IFSC)-SGX Connect.
iii. The new platform will allow trading in Nifty index derivatives, as well as single-stock derivatives of Nifty's 50 constituent.
Static/Current Takeaways Important For SBI Clerk Mains:
Managing Director and CEO of NSE: Vikram Limaye.
Managing Director & CEO of GIFT City: Tapan Ray.
Defence

8. 5th edition of 'IASMC' kicks off in Jaisalmer


i. The 5th edition of International Army Scout Masters Competition with teams from 8 countries including India, China and Russia as participants was inaugurated at the Jaisalmer Military Station under the aegis of the Southern Command.
ii. Lt Gen DS Ahuja, Chief of Staff of the Indian Army's Southern Command, and Deputy Defence Minister of Russia Yunus Bek Evkurov unveiled the trophy of the competition and unfolded the event's flag at the inaugural ceremony. Army Scout Master Teams from Armenia, Belarus, China, Kazakhstan, Russia, Sudan, Uzbekistan and India are participating in the 9-day event from August 6 to 14.
Static/Current Takeaways Important For EPFO/LIC ADO Main 2019:
Chief of Indian Army: General Bipin Rawat.
Science and Technology

9. IIT-Guwahati develops hand-held device to detect bacteria


i. A team of researchers at the Indian Institute of Technology, Guwahati has developed a portable device to detect bacteria without cell culture or microbiological assays.
ii. The hand-held device, with the bio-compatible sensor, can also diagnose time-critical illnesses such as meningitis.
iii. This research has enabled rapid detection of bacteria, which is not just important in healthcare, but also in anti- bioterrorism measures and environmental monitoring.

10. Former External Affairs Minister Sushma Swaraj passes away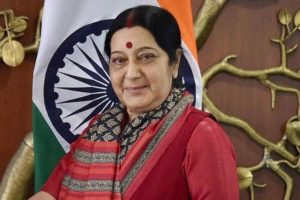 i. Former External Affairs Minister Sushma Swaraj passed away. She was the 1st full time woman external affairs minister of India.
ii. She was also the youngest cabinet minister at 25 when she joined the Haryana government in 1977 and the first woman chief minister of Delhi.
11. Nobel laureate and beloved author Toni Morrison passes away
i. Toni Morrison, the 1993 Nobel laureate in literature passed away. She was the 1st African American woman to win the Nobel in literature. Ms. Morrison was the author of several novels, children's books and essays.
ii. Among them were celebrated works like Song of Solomon, which received the National Book Critics Circle Award in 1977, and Beloved, which won the Pulitzer Prize in 1988.
12. Former T.N. Minister Jennifer Chandran passes away
i. Former Fisheries Minister S. Jennifer Chandran passed away. She won from the Tiruchendur Assembly constituency in 1996 and served as a Minister in the DMK government from 1996-2001.
13. Former Padma Shri award winner Rajalakshmi Parthasarathy passes away
i. Former Padma Shri award winner and educationist Rajalakshmi Parthasarathy passed away. ii. She received the Padma Shri award in 2010 for her contribution to the field of education. She was the founder of the Padma Seshadri Bala Bhavan (PSBB) Group of Schools.


14. Fiona Kolbinger 1st woman to win 4,000km cycling race
i. German cancer researcher Fiona Kolbinger won the mixed annual 4,000km(2,485 miles) cycling Transcontinental Race from Burgas in Bulgaria to Brest in France.
ii. Kolbinger becomes the 1st woman to win one of the world's toughest cycling races in her first ultra-distance event. She took 10 days, 2 hours and 48 minutes to complete the challenge, which included about 40,000 metres (131,000ft) of climbing.
15. Sally Pearson announces retirement from Track and field
i. Australia's reigning world-champion hurdler Sally Pearson announced her surprise retirement due to injury. Pearson, the Olympic gold-medallist in 2012 and 2-time world champion over 100 metres hurdles.
16. Nick Kyrgios beats Daniil Medvedev to win 6th ATP title
i. Australia's Nick Kyrgios kept his composure and captured the ATP Washington Open title, defeating Russia's 10th-ranked Daniil Medvedev.
ii. The 24-year-old Aussie, who struggled through the opening set, claimed the $365,390 top prize and his 6th career ATP crown at the US Open tune-up event.


Important Days

17. Hiroshima Day: 6th August
i. August 6 marks the anniversary of the atomic bombing in Hiroshima during World War II. The horrific incident took place on August 6, 1945, when the United States dropped an atomic bomb named Little Boy, on the town of Hiroshima in Japan.
ii. This was the first time in the history of warfare when an atomic bomb was used against a nation. The incident wiped out around 90% of the city and killed around 80,000 people and had left scars on the city even after all these years.
18. National Handloom Day: 7th August
i. India celebrates National Handloom Day every year on 7th August. The day is celebrated to honour the handloom weavers in the country and also highlight India's handloom industry. Bhubaneswar has been chosen as the venue for the celebrations of the day for its rich tradition of Handlooms.
ii. The prime objective of holding the National Handloom Day in Bhubaneswar is to empower women and girls.
iii. National Handloom Day seeks to focus on the contribution of handloom to the socio economic development of the country and also increase the income of weavers.



19. World's thinnest '2D' gold measures just 2 atoms
i. The scientists at the University of Leeds, have created the world's thinnest gold measuring 2 atoms thick or million times thinner than a fingernail.
ii. In 2D form, gold becomes flexible that adds to its potential of being used more efficiently such as in bendable screens, electronic inks, medical diagnostic tests, and water purification systems.