Here is the daily GK update of 20th August 2020 covering the following news headlines: National Recruitment Agency, Dominican Republic, LVB DigiGo, YES Bank, ADB.
Daily GK updates are incorporated with the important news that made the current affairs headlines for banking or other competitive exams. Daily GK Update is the complete bag of the important news that held all day long. One should have complete knowledge about the banking terms, current affairs news, etc. So, here is the GK update of 20th August 2020 to help you prepare the Current affairs part. After reading this section, you can successfully attempt Current Affairs Quiz.

National News
1. Cabinet approves setting up of National Recruitment Agency
The establishment of "National Recruitment Agency" has received the Union Cabinet's approval.
The National Recruitment Agency (NRA) will result in transformational reform in the recruitment process for central government jobs.
NRA will comprise of representatives of Ministry of Railways, Ministry of Finance/Department of Financial Services, the SSC, RRB as well as IBPS.
NRA is expected to be a specialist body which will offer the state-of-the-art technology and best practices to the field of Central Government recruitment.
A sum of Rs. 1517.57 crore has been sanctioned by the Government of India for the National Recruitment Agency (NRA).
To read the complete article: Click Here
International News
2. Luis Abinader becomes new President of Dominican Republic
Luis Rodolfo Abinader Corona has been sworn in as the 54th President of Dominican Republic.
He succeeds Danilo Medina of Liberation Party.
Abinader's Modern Revolutionary Party (PRM) won the elections with 53% vote, while Gonzalo Castillo who was the candidate of the ruling PLD got 37.7%.
Important takeaways for all competitive exams:
Dominican Republic Capital: Santo Domingo.
Dominican Republic Currency: Dominican Peso.
Banking News
3. Lakshmi Vilas Bank launches "LVB DigiGo" instant account opening facility
Lakshmi Vilas Bank (LVB) has launched LVB DigiGo, a digital initiative to enable the opening of savings account instantly.
LVB's new initiative will help people to avail the most required banking services instantly through the website.
As a Lakshmi DigiGo customer, one can visit the nearest LVB Branch and convert his/her "Lakshmi DigiGo", account to a fully-featured regular account of choice and avail cheque book, debit card and a host of other facilities.
Important takeaways for all competitive exams:
Headquarters of Lakshmi Vilas Bank: Chennai.
Lakshmi Vilas Bank MD & CEO: S Sundar (Interim).
4. YES Bank launches unique facility 'Loan against Securities'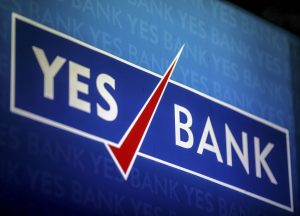 'Loan against Securities' is an unique digital solution launched by the YES Bank under its loan in seconds platform.
"Loan against Securities" will enable customers to avail loan facility against the securities that they hold.
The customers are required only to pledge the securities and not selling them.
YES Bank will open a current account in the name of the customer in order to conduct smooth transactions.
The securities eligible under the "Loan against Securities" facility are: Shares, Equity & Debt Mutual Funds, Kisan Vikas Patra (KVP), Fixed Maturity Plans (FMP), Insurance policies issued by LIC and select Private Insurance Companies, Non-Convertible Debentures (NCD), Tax free Bonds (RBI, NABARAD, NHAI, PFC, IRFCL, HUDCO, IIFCL, NHB, REC, and IREDA).
Important takeaways for all competitive exams:
MD & CEO of Yes Bank: Prashant Kumar.
Business News
5. ADB approved USD 1 billion loan for rapid transit system in India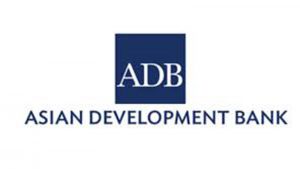 The Asian Development Bank (ADB) has approved a USD 1 billion (Rs 7,485 crore) loan to construct the modern, high-speed 82-kilometre  (Delhi – Meerut) Uttar Pradesh Regional Rapid Transit System (RRTS) in India.
The transit system project aims to help decongest the city and improve regional connectivity by establishing transit options through densely populated sections of the NCR connecting Delhi to Meerut in Uttar Pradesh.
To read the complete Article: Click Here
6. Muthoot Finance, Kotak General Insurance tie up to offer COVID-19 cover
Muthoot Finance has tie-up with Kotak Mahindra General Insurance to offer COVID-19 insurance cover of up to Rs 1 lakh against the gold loan.
The company will be providing complimentary COVID-19 insurance cover to their eligible customers through Muthoot Finance Ayush Gold Loan, an exclusive initiative of Muthoot Group.
This specific cover will only be available for the customers opting to avail gold loan under the Super Loan scheme.
Important takeaways for all competitive exams:
Muthoot Finance Head Office: Kochi, Kerala.
Muthoot Finance Chairman: M.G. George Muthoot.
Muthoot Finance Managing Director: George Alexander Muthoot.
Kotak Mahindra General Insurance Headquarters: Mumbai, Maharashtra
Kotak Mahindra General Insurance MD and CEO: Mahesh Balasubramanian.
7. RRVL acquires majority equity stake in Vitalic Health Pvt. Ltd.
Reliance Retail Ventures Limited (RRVL), wholly-owned subsidiary of Reliance Industries Limited has acquired majority equity stake in Chennai-based Vitalic Health Pvt. Ltd. as well as in its subsidiaries. Total transaction costed approximately Rs 620 crores.
Vitalic Health Pvt. Ltd. is engaged in the business of pharma distribution, sales, and business support services, while its subsidiary runs an online pharmacy platform "Netmeds" which connects customers to pharmacists and offers door step delivery of medicines, nutritional health as well as wellness products.

The investment made by Reliance Retail Ventures Limited represents 60% holding in the equity share capital of Vitalic Health while 100% direct equity ownership of its subsidiaries namely Tresara Health Private Limited, Netmeds Market Place Limited and Dadha Pharma Distribution Pvt Limited. The investment will improve RRVL's ability to provide affordable health care products and services.

Important takeaways for all competitive exams:

Founder & CEO of Netmeds: Pradeep Dadha.
Summits and Conferences
8. 5th World Conference of Speakers of Parliament held virtually
5th World Conference of Speakers of Parliament (5WCSP) was held virtually. The Inter-Parliamentary Union (IPU), Geneva, and the Parliament of Austria jointly organized the two day Conference with the support of the United Nations (UN).
The conference was held with the theme "Parliamentary leadership for more effective multilateralism" to deliver peace and sustainable development for the people and planet.
The conference was held with prime objective of strengthening multilateralism and international cooperation in order to rebuild a better world. Lok Sabha Speaker Om Birla participated in the inaugural ceremony of the conference.
Science and Technology
9. "Pavitrapati" & "Aushada tara" launched to fight against COVID-19
Defence Institute of Advanced Technology, DIAT (DU) has launched two products namely "Pavitrapati" & "Aushada tara" to fight against COVID-19.
"Pavitrapati" is an Ayurvedic based Biodegradable Face Mask which will act as a virus neutraliser in order to provide resistance against the bacteria / virus. These masks will be made available on online platforms such as Amazon, Flipkart etc.
"Aushada tara" is an anti-microbial body suit which comprises of superhydrophobic, breathing, anti-microbial, comfort feeling properties. The has passed the splash resistant tests and has got good repellent property of any fluids.
Important Days
10. Sadbhavana Diwas: 20th August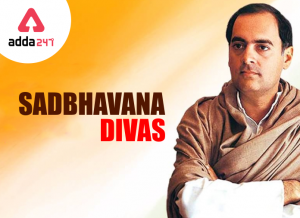 Every year on 20th August, the birth anniversary of Rajiv Gandhi is celebrated as Sadbhavana Diwas or Harmony Day.
This year on 20th August 2020, we are going to celebrate the 76th birth anniversary of former Prime Minister Rajiv Gandhi.
The Indian National Congress instituted Rajiv Gandhi Sadbhavana Award in 1992, a year after his death.
11. Indian Akshay Urja Day 2020
Indian Akshay Urja Day or Renewable Energy Day is observed on 20th August every year.
Indian Akshay Urja is observed to mark the importance of renewable energy resources in India. India's government is aware of the importance of development or renewable energy sources to provide the state with a sustainable amount of energy.
It is significant to promote awareness about renewable resources among people who are ignorant about the subject.
Indian Akshay Urja Day was established in 2004 to support renewable energy development programs and promote its use instead of traditional sources of energy. The very first event relating to Akshay Urja Diwas was organized in New Delhi.
Obituaries
12. British Tennis legend Angela Buxton passes away
Former British tennis player, two-time Grand Slam doubles champion and equal rights pioneer Angela Buxton has passed away.
Buxton won the women's doubles alongside Althea Gibson at both Roland Garros and Wimbledon in 1956.
Buxton also reached the singles final at Wimbledon 1956 but lost to American Shirley Fry.
Miscellaneous News
13. India Post issued stamps on UNESCO World Heritage Sites in India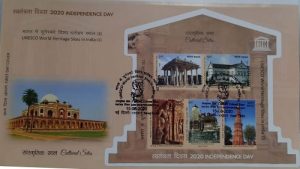 India Post has released a set of five commemorative postage stamps and a miniature sheet on UNESCO World Heritage Sites in India on 15th August 2020 on the occasion of 74th Independence Day. This is the third part of the series.
The stamps depict following five cultural sites of India:
The Historic City of Ahmedabad,
Churches and Convents of Goa,
Group of Monuments at Pattadakal,
Khajuraho Group of Monuments,
Qutub Minar.
Important takeaways for all competitive exams:
UNESCO headquarters: Paris, France.
UNESCO Head: Audrey Azoulay.
UNESCO Founded: 16 November 1945.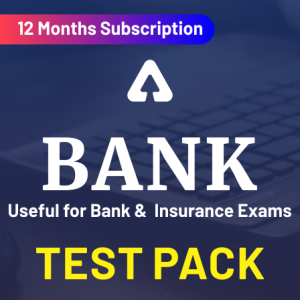 20 August Current Affairs 2020 | Current Affairs Today | Daily Current Affairs 2020
Visit Achieversadda.com and participate in discussions with other aspirants and achievers. Get answers to your queries and connect with others on Achieversadda.com

All the Best BA'ians for RBI Assistant Mains!