Here is the daily GK update of 20th May 2020 covering the following news headlines: WHO, Lesotho, China, Ruskin Bond, Cyclone Amphan, Rail-Bot.
Daily GK updates are incorporated with the important news that made the current affairs headlines for banking or other competitive exams. Daily GK Update is the complete bag of the important news that held all day long. One should have complete knowledge about the banking terms, current affairs news, etc. So, here is the GK update of 20th May 2020 to help you prepare the Current affairs part. After reading this section, you can successfully attempt Current Affairs Quiz.

National News
1. Mobile App "National Test Abhyas" launched by Union HRD Ministry 
A new mobile application called "National Test Abhyas" has been launched by the Ministry of Human Resources Development. The application which has been developed by the National Testing Agency will help the candidates to take mock tests for exams such as JEE Mains, NEET, etc. The main aim of the application is to help students during the closure of educational institutions.
Important takeaways for all competitive exams:
Union Minister of Human Resources Development: Ramesh Pokhriyal 'Nishank'.
2. India gives $2 million aid to UN agency for Palestinian refugees' welfare
India has provided USD 2 million aid for the United Nations Relief and Works Agency working for the welfare of Palestinian refugees. This aid is given for UNRWA core programmes and services, including education and health, amidst the coronavirus crisis. India has increased the annual contribution to the UNRWA from USD 1.25 million (Rs. 9.45 crore) to USD 5 million  (Rs. 37 crore) in 2019. The contribution was presented to the United Nations agency by the Representative of India (ROI) to the State of Palestine, Sunil Kumar.
Important takeaways for all competitive exams:
United Nations 

Relief and Works Agency Headquarters location: 

Amman, Jordan

United

Nations

Relief and Works Agency  Commissioner-General: 

Christian Saunders
International News
3. WHO will initiate Independent Inquiry in handling of COVID-19
The World Health Organisation will initiate the Independent Inquiry in the handling of COVID-19. To achieve this, WHO will launch "Resolution on COVID-19 response". The main aim of the review is to put an end to the international blame game in the origin of COVID-19. Around 116 countries backed the resolution of independent review. India backed the resolution. The idea of the resolution was initiated by Australia. However, the resolution was drafted by the European Union.
Important takeaways for all competitive exams:
Headquarters of WHO: Geneva, Switzerland.
Director-general of WHO: Tedros Adhanom.
4. Prime Minister of Lesotho,  Thomas Thabane resigns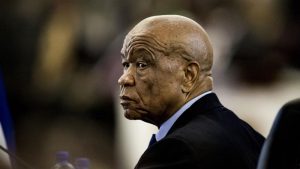 Thomas Thabane has formally resigned as the Prime Minister of Lesotho. Thabane and his current wife are suspected of conspiring to murder his former wife nearly three years ago. Lesotho's Finance Minister Moeketsi Majoro has been named by parliament as the interim Prime Minister of the country.
Important takeaways for all competitive exams:
Lesotho is the southern African mountain kingdom.
Lesotho Capital: Maseru.
Lesotho Currency: Lesotho loti.
5. China announces USD 2 billion help at WHO assembly
China has announced to provide USD 2 billion over two years to fight the coronavirus pandemic at WHO assembly with an aim of supporting COVID-19 response efforts, particularly in developing countries. The decision comes after, when China faced growing global pressure over the lockdowns, the death toll and a huge increase in coronavirus cases that has brought the world to a standstill. WHO announced the coronavirus outbreak to be a worldwide health emergency on January 30 which was further declared as a pandemic on March 11, after the virus had killed thousands globally.
Important takeaways for all competitive exams:
China Capital: Beijing; Currency of China: Renminbi.
President of China: Xi Jinping.
Awards & Rewards
6. Vice Admiral Vinay Badhwar wins Alexander Dalrymple Award 2019
Vice Admiral Vinay Badhwar, the National Hydrographer to the government of India, has been honoured with the 2019 Alexander Dalrymple Award for his outstanding contribution to Indian hydrography and across the broader Indian Ocean region. The award was presented by the UK Ministry of Defence. The recipients of the award are selected by the chief Committee of the UK Hydrographic Office( UKHO) for his or her efforts in raising the standards of hydrography, cartography and navigation around the world.
Important takeaways for all competitive exams:
Chief of the Naval Staff (CNC): Admiral Karambir Singh.
Director of International Hydrographic Organisations: Abri Kampfer (South Africa) & Mustafa Iptes (Turkey).
International Hydrographic OrganisationsEstablished: 1921.
International Hydrographic Organisations Headquarters: Monaco.
Books & Authors
7. Ruskin Bond's new book released in an e-book format
Ruskin Bond's new book titled 'Hop On: My Adventures on Boats, Trains and Planes' was released on his 86th Birthday in an e-book format. The book presents its readers with a number of the author's hilarious journeys and travel adventures. The illustrations for Ruskin Bond's new book has been done by Samrat Halder.
Important Days
8. World Bee Day observed globally on 20th May
World Bee Day is observed globally on 20th May every year to acknowledge the role of bees and other pollinators for the ecosystem. About 33% of the world's food production depends on bees thus they are vital for the preservation of biodiversity, ecological balance in nature and helpful in reducing pollution. To mark the day, a virtual event was held under the theme "Bee Engaged". The day was observed for the first time in year 2018.
Important takeaways for all competitive exams:
Food and Agriculture Organization Director-General: QU Dongyu.
Food and Agriculture Organization

Headquarters: 

Rome, Italy.

Food and Agriculture Organization Founded: 

16 October 1945.
Miscellaneous News
9. Cyclone Amphan intensifies into Super Cyclone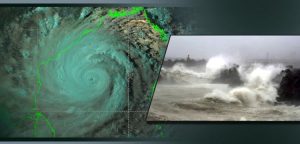 Cyclone Amphan intensified into a super cyclone with wind speed above 200 kmph and moved further towards North-Northeastwards over West Central Bay. It is the first super cyclone to hit the region in the last two decades since a super cyclone-hit Odisha in 1999 causing widespread damage and loss of life. India Meteorological Department has warned of heavy rain in Odisha and West Bengal under its impact.
10. 'Rail-Bot' developed by SCR to provide better health care to COVID-19 patients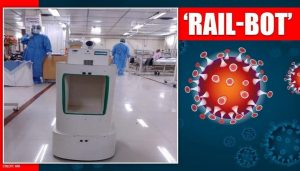 South Central Railway zone has developed a robotic device named as "RAIL-BOT" (R-BOT) to assist in the functions of hospital management to provide better health care to the COVID-19 patients. It will be used to supply medicines, medical accessories and to serve food to the patients, without any need for physical contact. The R-BOT holds sensor-based features to read the blood heat of patients and transmit an equivalent for display on Mobile phones.
Important takeaways for all competitive exams:
Headquarters of South Central Railway zone: Rail Nilayam, Secunderabad.
General-Manager of South Central Railway: Gajanan Mallya.
11. Ladakh becomes COVID-19 free after recovery of all active cases
The Union Territory, Ladakh has become corona virus free as the region have not reported any fresh case since 3rd May 2020. A total of 43 cases of Coronavirus were reported in Ladakh till now and all the confirmed cases have recovered from the COVID-19.
Important takeaways for all competitive exams:
Lieutenant Governor of Ladakh: Radha Krishna Mathur.
12. Lata Mangeskar sings "JAYTU BHARATAM" song for Atma Nirbhar Bharat
Legendary singer Lata Mangeskar has sung a song titled as JAYTU BHARATAM saluting the spirit of Atma Nirbhar Bharat. More than 200 singers have sung the song including Anuradha Paudwal, Kavita Krishnamurthy, Shaan, Udit Narayan, Pankaj Udas, Alka Yagini, Rekha, Asha Bhonsle, SP Balasubrahmanyam, Shankar Mahadevan, Sonu Nigam and Kailash Kher.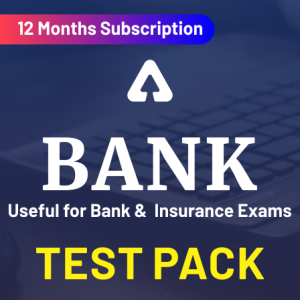 Watch Video Current Affairs show of 20th May 2020
Register here to get study materials and regular updates!!
All the Best BA'ians for RBI Assistant Mains!