Daily GK updates are incorporated with the important news that made the current affairs headlines for banking or other competitive exams. Daily GK Update is the complete bag of the important news that is held all day long. One should have complete knowledge about banking terms, current affairs news, etc. So, here is the GK update for 22nd and 23rd May 2022 to help you prepare the Current affairs part. After reading this section, you can successfully attempt Current Affairs Quiz.
Here is the Daily GK Update of the 22nd and 23rd May 2022 covering the following news headlines: Paytm General Insurance Ltd, India's State of Inequality Report, CORPAT, UEFA Europa Football League, Chessable Masters online.
Top 20 Daily GK Updates: National & International News 
Here is providing below the top 20 important Daily General Knowledge 2022 updates with national & international news.
International News
1. Anthony Albanese sworn in as Australia's new prime minister
Australia's Labor Party leader, Anthony Albanese was sworn in as the country's new prime minister. Albanese claimed the victory in the election, ending his wait for power after nine years and with this Anthony Albanese became the country's 31st Prime Minister.
Outgoing Prime Minister Scott Morrison, who was heading the Liberal-National coalition has conceded defeat.
The 59-year-old new prime minister was sworn in at a brief ceremony lasting in Government House, Canberra.
Other members of his team to take office included Foreign Minister Penny Wong, who will join Albanese at the Quad summit, Treasurer Jim Chalmers and Finance Minister Katy Gallagher.
Important takeaways for all competitive exams:
Australia Capital: 

Canberra;

Australia Currency: 

Australian dollar.
Appointments News
2. Vijay Shekhar Sharma re-appointed as MD and CEO of Paytm 
Vijay Shekhar Sharma has been re-appointed as the Managing Director (MD) and Chief Executive Officer (CEO) of Paytm for another 5 years term. His tenure will be from December 19, 2022, to December 18, 2027.
One 97 Communications which is listed under the Paytm brand, also announced the appointment of Madhur Deora as Additional Director of the company for a tenure of 5 years from May 20, 2022, to May 19, 2027.
Further, the Board has also approved the appointment of Deora as the Whole-time director designated as "Whole-time Director and Chief Financial Officer" of the Company. Deora is the President and Group Chief Financial Officer of the Company.
Important takeaways for all competitive exams:
Paytm Founded: August 2010;
Paytm Headquarters: Noida, Uttar Pradesh, India.
3. Salil Parekh re-appointed MD & CEO of Infosys
IT major Infosys announced that its Board of Directors has reappointed Salil S. Parekh as Chief Executive Officer and Managing Director (CEO & MD) of the Company effective from July 1, 2022, for a period of five years till March 31, 2027, subject to the approval of shareholders.
This is based on the recommendations of the Nomination and Remuneration Committee (NRC) and is subject to the approval of shareholders.
Salil Parekh has been the Chief Executive Officer and Managing Director of Infosys since January 2018 and has successfully led Infosys over the last 4 years.
He has more than thirty years of global experience in the IT services industry with a strong track record of driving digital transformation for enterprises, executing business turnarounds, and managing successful acquisitions.
Important takeaways for all competitive exams:
Infosys Founded: 2 July 1981, Pune;
Infosys Headquarters: Bengaluru;
Infosys Founders: N.r. Narayana Murthy and Nandan Nilekani.
4. Prime Minister Narendra Modi's new PS: IFS Vivek Kumar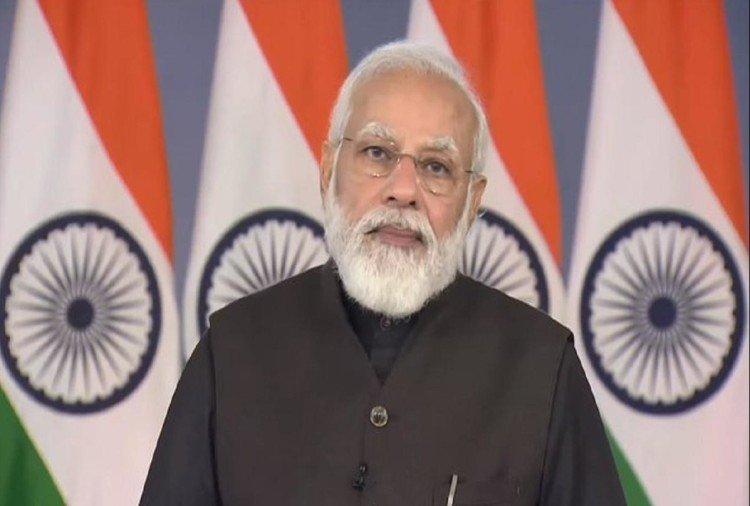 Prime Minister Narendra Modi has got IFS Vivek Kumar as his new Private Secretary (PS). The Cabinet Appointments Committee accepted Vivek Kumar's nomination as PM Modi's press secretary. Vivek Kumar is the director of the Prime Minister's Office and is a 2004 batch Indian Foreign Service (IFS) officer (PMO).
Vivek Kumar will take over as PM Modi's private secretary from Sanjeev Kumar Singla. India's Ambassador to Israel, Sanjeev Kumar Singla, is ready to take over. Singla, an IFS officer from the 1997 batch, was named PS to the Prime Minister in 2014. Singla returned to India to work in the PMO after a brief stint in the Indian Embassy in Tel Aviv. He will now resume his duties as ambassador.
Awards News
5. Anjali Pandey bags the CII EXCON Committed Leader Award
Anjali Pandey, Engines and Components Business Unit Leader at Cummins India has been awarded the Committed Leader Award at CII EXCON 2022 in Bengaluru for her efforts to create a more diverse, equitable, and inclusive workplace. Cummins views Diversity, Equity, and Inclusion (DE&I) as a competitive advantage and hence it's a business imperative.
Cummins India has taken active measures to increase its female representation over the past few years resulting in an increase in gender diversity ratio from 5 to 32 per cent over the last two decades, which is a significant achievement for a manufacturing organization.
Cummins drives various initiatives to provide equal opportunities to women, including Women in Technology, gender balance during recruitment, ensuring pay parity, gender-neutral workstations, Cummins Women& Empowerment Network, flexible work arrangements, and award-winning breastfeeding-friendly facilities for new mothers, all of which are strongly supported by leadership.
Diversity & Inclusion is one of Cummins & core values and the organization has an unwavering commitment to building a more dynamic workplace where all employees are inspired and encouraged to achieve their full potential.
Business News
6. Paytm announced a Joint Venture named 'Paytm General Insurance Ltd'
Paytm has announced a Joint Venture (JV) general insurance company named as Paytm General Insurance Ltd (PGIL). Paytm has announced plans to infuse Rs 950 crore in PGIL in tranches, over a period of 10 years and to hold an upfront equity stake of 74% in JV.
Following the investment, Paytm General Insurance will become a subsidiary of Paytm. Incorporated in 2018, PGIL plans to register for and undertake general insurance business defined under Section 2(6B) of the Insurance Act, 1938 ("Insurance Act"). Notably, PGIL is yet to commence its general insurance business which is currently subject to receipt of the certificate of registration from IRDAI.
Banking News
7. RBI authorises a surplus transfer to the Central Government of Rs 30,307 crore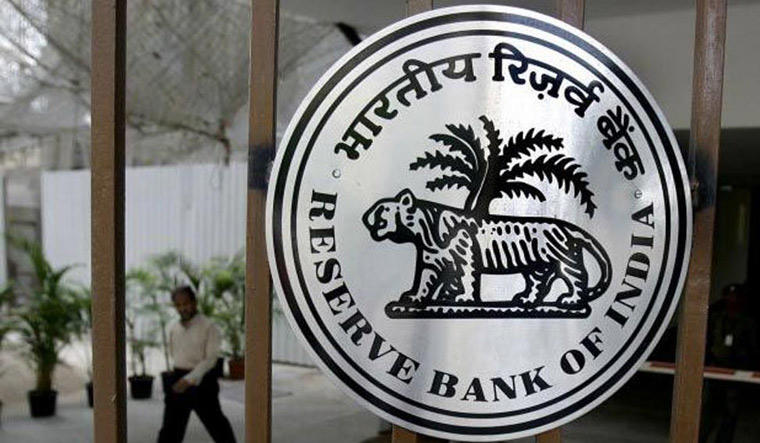 The Reserve Bank of India has sanctioned a surplus transfer to the Central Government of 30,307 crore rupees for the fiscal year 2021-22. The Reserve Bank of India's Central Board of Directors met for the 596th time in Mumbai, under the chairmanship of Governor Shaktikanta Das, to adopt the Reserve Bank's Annual Report and Accounts for the year.
The board agreed to keep the Contingency Risk Buffer at 5.50 percent after examining the present economic condition, global and domestic issues, and the effect of recent geopolitical developments.
Inflation is at its greatest level in years. The April wholesale price index was 15.05 percent. 7.8% is the consumer price index.
These are extremely high rates, and India is not alone in this regard. In America, where the goal inflation rate is 2%, the most recent inflation rate was 8.5 percent, which has now dropped to 8.3 percent. As a result, worldwide inflation exists.
Commodity, service, and manufacturing prices have all risen dramatically in the recent year.
Inflation started in 2021, and the war in Ukraine has intensified it. Right now, the globe is stuck in a massive inflationary trap.
Ranks and Reports News
8. India's State of Inequality Report has been Released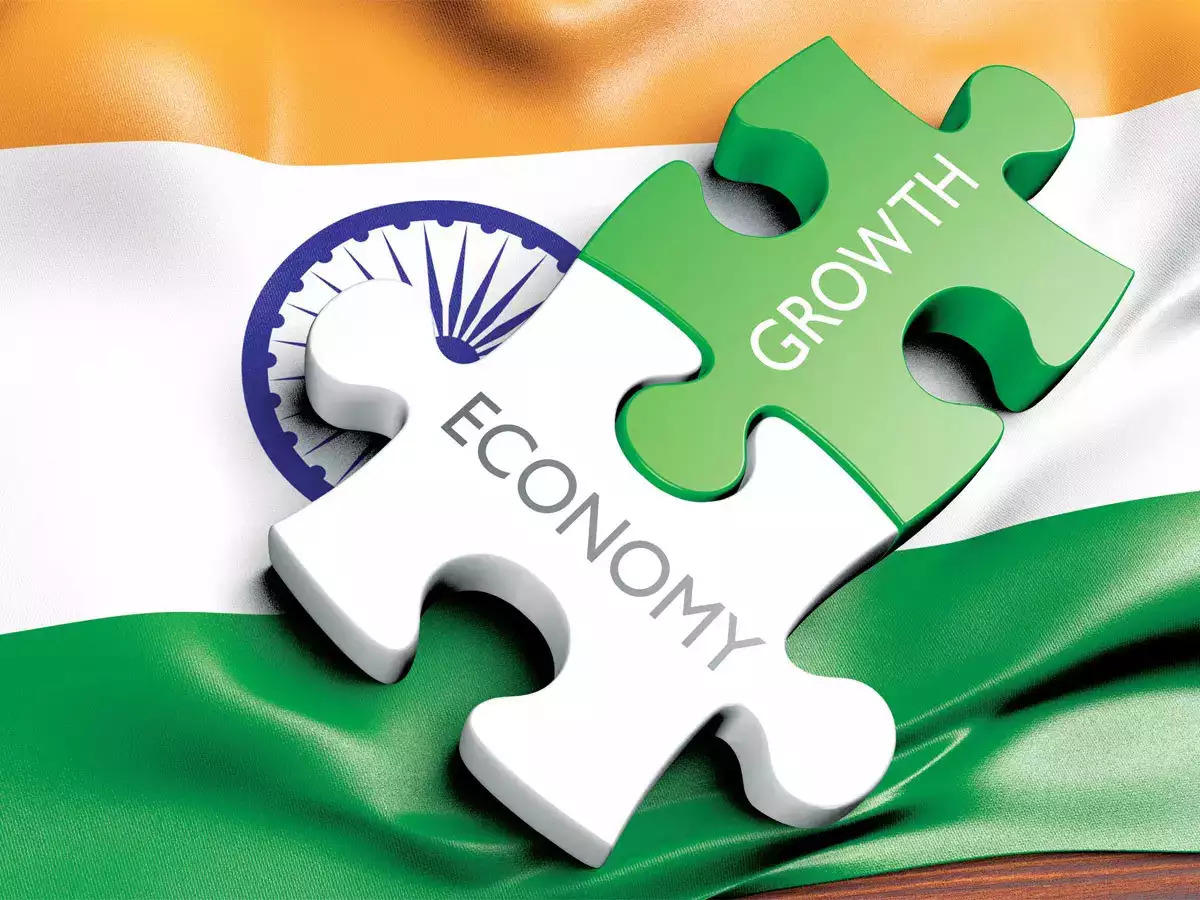 Prime Minister's Economic Advisory Council Chairman Dr. Bibek debroy, launched the State of Inequality in India Report  (EAC-PM). The Institute for Competitiveness authored the research, which provides a comprehensive examination of the level and type of inequality in India.
The study combines data on inequality in the health, education, household characteristics, and labour market sectors. Inequities in these areas, according to the research, render the population more vulnerable and lead to multidimensional poverty.
There has been significant progress in strengthening health infrastructure capacity, with a particular focus on rural regions. In 2005, there were 1,72,608 total health centres in India; by 2020, there would be 1,85,505.
Between 2005 and 2020, states and union territories like as Rajasthan, Gujarat, Maharashtra, Madhya Pradesh, Tamil Nadu, and Chandigarh expanded the number of health centres (which include Sub-Centres, Primary Health Centre's, and Community Health Centres).
Summits and Conferences News
9. Piyush Goyal to lead India at the WEF in Davos for 2022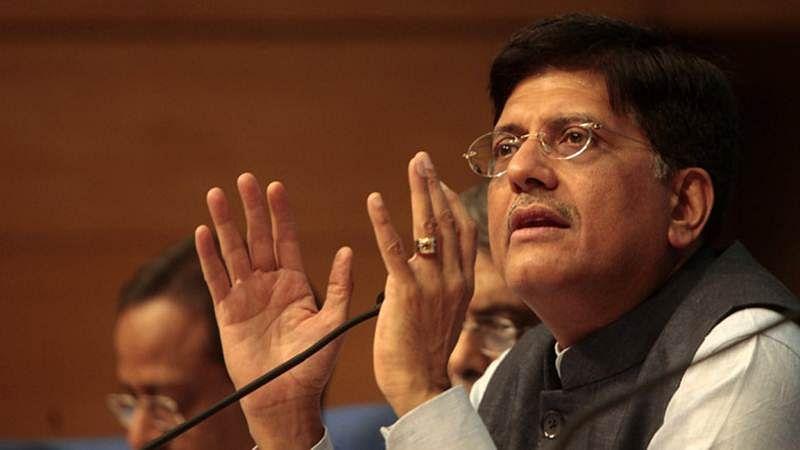 The World Economic Forum's Annual Meeting kicks off in Davos, Switzerland. The Indian delegation will be led by Commerce and Industry Minister Piyush Goyal throughout the five-day meeting. This event will assist to strengthen India's status as a vital and relevant player in creating the global narrative, especially as it prepares to take over the G-20 presidency next year.
The World Economic Forum will also serve as a platform for promoting India as a desirable investment destination, owing to its strong economic development and stable macroeconomic indicators.
Mr. Goyal will also visit the United Kingdom on the 26th and 27th of this month to discuss the progress made in the Free Trade Agreement negotiations with UK government and businesses.
The Prime Ministers of India and the United Kingdom agreed to hold a summit conference in Diwali 2022 to finalise the Free Trade Agreement between the two countries.
10. North East Research Conclave 2022 inaugurated by Dharmendra Pradhan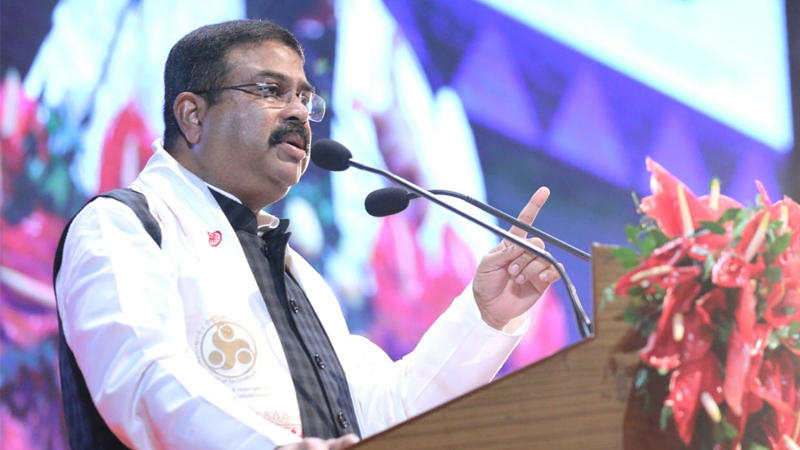 Shri Dharmendra Pradhan, Union Minister for Education and Skill Development, launched the North East Research Conclave (NERC) 2022 at IIT Guwahati.
Dr. Himanta Biswa Sarma, the Chief Minister of Assam, stated in his deliberation that Research and Development is critical for a fast-developing country like India.
He went on to say that in a progressive society, research and development has always been seen as a key building component since it is so important in the process of innovation and growing our knowledge and understanding.
Entrepreneurs and research institutions can display their innovations at the North-East Research Conclave.
This is a fantastic effort for the North East since it puts policymakers, industry leaders, and researchers together on one platform. This huge event will have a significant impact on the region's educational sector.
Important Takeaways For All Competitive Exams:
Union Education and Skill Development Minister: Shri Dharmendra Pradhan
Chief Minister of Assam: Dr. Himanta Biswa Sarma
Minister of State for Education: Shri Rajkumar Ranjan Singh
Defence News
11. 4th edition of India-Bangladesh Navy Coordinated Patrol (CORPAT) commences
The fourth edition of the Indian Navy-Bangladesh Navy Coordinated Patrol (CORPAT) commenced. The patrolling drill commenced in the northern Bay of Bengal and would continue between May 22 and 23.
Both units will undertake joint patrolling along International Maritime Boundary Line. The last IN-BN CORPAT was conducted in October 2020. Indian Navy's indigenous warships, INS Kora and INS Sumedha along with Bangladesh Navy's warships BNS Ali Haider and BNS Abu Ubaidah would touch the waters during patrolling.
Maritime Patrol Aircraft of both navies will also undertake joint patrol along the International Maritime Boundary Line (IMBL) during CORPAT. The regular conduct of CORPATs has strengthened mutual understanding and enhanced interoperability between both the navies in countering transnational maritime threats at sea.
Science and Technology News
12. Dr. Jitendra Singh, Launches 'BioRRAP' Portal for Biotech Researchers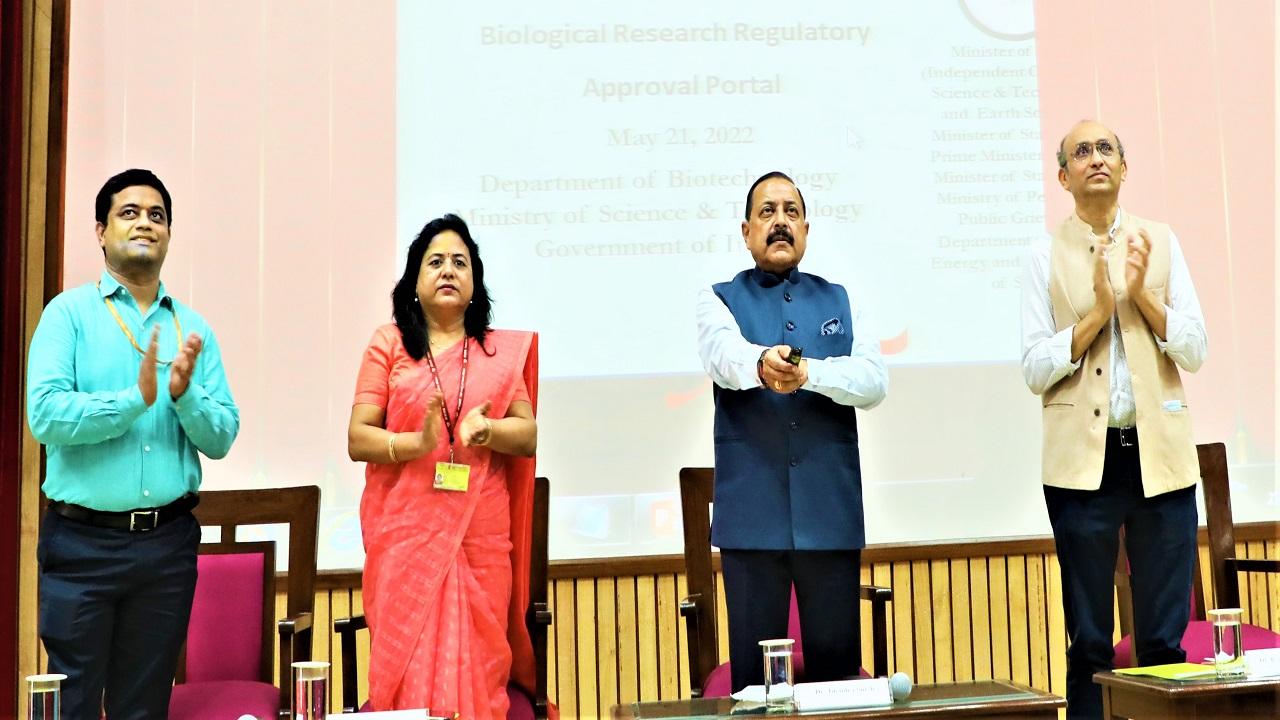 In keeping with the ethos of One Nation, One Portal, Union Minister Dr. Jitendra Singh unveiled the Single National Portal for Biotech Researchers and Start-ups. All those seeking regulatory permission for biological research and development activity in the country will use BioRRAP.
According to the Minister, biotechnology has quickly become a viable academic and career option for Indian youth. The country currently has over 2,700 biotech start-ups and over 2,500 biotech enterprises in operation.
Dr. Jitendra Singh, speaking after the portal's debut, stated that India is on track to become a global bio-manufacturing hub and will rank among the top five countries in the world by 2025. He added that the Portal will allow stakeholders to view the approvals given to a specific application using a unique BioRRAP ID. He hailed DBT's one-of-a-kind gateway as a step toward making science and scientific research more accessible to Indians, as well as making it easier to create businesses.
Sports News
13. Odisha won the 12th Hockey India Senior Women's National Championship title
Odisha women's team has won its first-ever gold in Senior Nationals as they defeat Karnataka 2-0 in the final of the 12th Hockey India Senior Women's National Championship. Earlier, Hockey Jharkhand defeated Hockey Haryana 3-2 in the third-fourth place match.
The 12th Hockey India Senior Women's National Championship was held in Bhopal, Madhya Pradesh. However solid defensive performances from both sides ensured that the match went into the Halftime with the scoreline reading 0-0.
Punam Barla (34′) opened the scoring in the match in the third quarter as Odisha picked up the lead. Ashim Kanchan Barla (59′) sealed the game with a late goal as Odisha beat Karnataka 2-0 to claim the championship.
14. UEFA Europa Football League title won by Germany's Eintracht Frankfurt
German club Eintracht Frankfurt has won their first European trophy in 42 years after defeating the Rangers by 5-4 on penalties in Seville, Spain. Goalkeeper, Kevin Trapp has saved at the end of extra time and another in the shootout to help give Frankfurt the 5-4 win on penalties.
Scottish club Rangers was also trying to win its first European title since the Cup Winners' Cup in 1972. Kevin Trapp (Eintracht Frankfurt) was Man of the Match. Colombia striker Rafael Borré, who scored a second-half equalizer for Frankfurt, converted the decisive penalty to clinch the club's first European trophy since the 1980 UEFA Cup, a predecessor to the Europa League. The win also secures a first appearance in the Champions League next season for Frankfurt.
15. Indian teenager R Praggnanandhaa stuns Magnus Carlsen for the 2nd time in 2022
Indian GM Praggnanandhaa posted his second win over world champion Magnus Carlsen in 3 months when he stunned the Norwegian at the Chessable Masters online rapid chess tournament.
16-year-old Praggnanandha beat Magnus Carlsen for the first time in February at Airthings Masters, an online rapid chess tournament. Praggnandha took his tally to 12 points while Carlsen was 2nd on the leaderboard behind China's Wei Yi on Day 2 of the tournament.
Abhimanyu Mishra, the youngest Grand Master in the world, is also part of the 16-man tournament. Praggnanandhaa had won with black pieces to end Carlsen's 3-match winning run at the Airthings Masters in just 19 moves in a Tarrasch variation game.
16. Red Bull's Max Verstappen wins Spanish Grand Prix
Formula One world champion, Max Verstappen won the Spanish Grand Prix in a Red Bull to take over at the top from Ferrari's Charles Leclerc, who retired with an engine failure while leading at

Circuit de Barcelona-Catalunya

.
Mexican Sergio Perez finished second, 13 seconds behind but with the consolation of a bonus point for fastest lap, after being told to let his teammate pass for a third victory in a row after Imola and Miami.
Britain's George Russell came third for a revived Mercedes and after going wheel-to-wheel with Verstappen early on in a thrilling display of defensive driving as they battled for second place behind Leclerc.
Important Days
17. International Day to End Obstetric Fistula: 23 May
United Nations (UN) International Day to End Obstetric Fistula is marked on 23rd May since 2013 to promote action towards treating and preventing obstetric fistula, a condition that affects many girls and women during childbirth in developing countries.
In 2003 the United Nations Population Fund (UNFPA) and its partners launched the global Campaign to End Fistula, a collaborative initiative to prevent fistula and restore the health of those affected by the condition. The day was officially recognised in 2012.
Obstetric fistula is a devastating childbirth injury, and a neglected public health and human rights issue. Two million women in low-resource settings have an obstetric fistula, and 100,000 more develop one every year. Leaking urine and/or faeces and, as a result, living in desperate circumstances, only 1 in 50 ever receives treatment.
Important takeaways for all competitive exams:
United Nations Population Fund Headquarters: New York, United States;
United Nations Population Fund Head: Natalia Kanem;
United Nations Population Fund Founded: 1969.
18. International Day for Biological Diversity 2022: 22 May
International Day for Biological Diversity or World Biodiversity Day is observed on 22nd May every year to increase awareness and understanding of the issues of biodiversity. Biodiversity is essential for sustaining the balance of the planet. It is the cornerstone of ecosystem services, which are completely tied to human well-being.
The theme in 2022 is "Building a shared future for all life". Fitting within the context of the ongoing United Nations Decade on Restoration, which highlights that biodiversity is the answer to several sustainable development challenges, the slogan conveys the message that biodiversity is the foundation upon which we can build back better.
In December 2000, the UN General Assembly adopted 22 May as IDB, to commemorate the adoption of the text of the Convention on 22 May 1992 by the Nairobi Final Act of the Conference for the Adoption of the Agreed Text of the Convention on Biological Diversity.
Miscellaneous News
19. 10-year-old girl Rhythm Mamania from Maharashtra summits Everest base camp
A little 10-year-old champion skater from Worli, Rhythm Mamania, has become one of the youngest Indian mountaineers to summit the Everest Base Camp (EBC) in the Himalayan ranges in Nepal.
She has joined young Indian climbers to climb the base camp. Rhythm has achieved a rare feat by completing the climb to the base camp at an altitude of 5,364 meters in 11 days. Rhythm went to base camp with Nepal-based company Satori Adventures.
A group of some trekkers from Kutch also accompanied him. The 11-day expedition was organized by Rishi Bhandari of Satori Adventures, Nepal.
20. India Celebrates 250th Birth Anniversary of Raja Ram Mohan Roy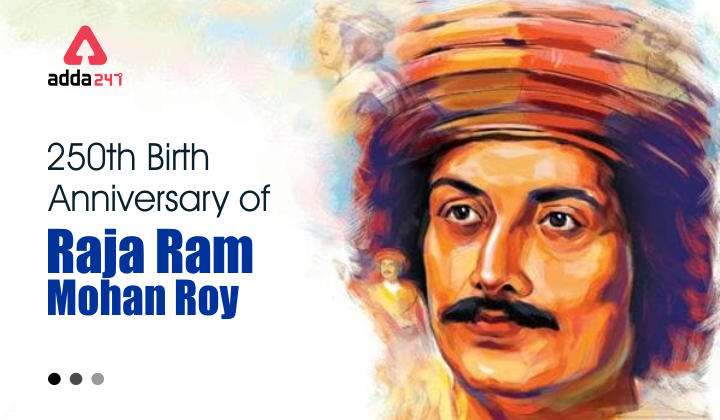 The 250th birth anniversary of Raja Ram Mohan Roy was celebrated and commemorated by the Ministry of Culture under the Azadi ka Amrit Mahotsav. The ministry of Culture organized an inaugural ceremony on 22nd May 2022.
The inaugural ceremony was organized at the Raja Ram Mohan Roy Library Foundation, Salt Lake, Kolkata, and at Science City Auditorium, Kolkata. According to the press release by the ministry, it was the 250th birth anniversary of Raja Ram Mohan Roy and the 50th foundation day of the Raja Ram Mohan Roy Library Foundation.
Several ministers including the Governor of West Bengal, Jagdeep Dhankar were also present at the inaugural ceremony. The union minister of culture, tourism, and development of the North-eastern Region (DoNER), G Kishan Reddy, also joined the ceremony virtually.
23rd May | Current Affairs 2022 | Current Affairs Today | Current Affairs by Ashish Gautam
Click Here to Register for Bank Exams 2021 Preparation Material
Visit Achieversadda.com and participate in discussions with other aspirants and achievers. Get answers to your queries and connect with others on Achieversadda.com

All the Best BA'ians for the Bank exam!