Daily GK updates are incorporated with the important news that made the current affairs headlines for banking or other competitive exams. Daily GK Update is the complete bag of important news that is held all day long. One should have complete knowledge about banking terms, current affairs news, etc. So, here is the GK update for 22nd September 2022 to help you prepare the Current affairs part. After reading this section, you can successfully attempt Current Affairs Quiz. 
Here is the Daily GK Update of the 22nd of September 2022 covering the following news headlines: World Rose Day, World Rhino Day 2022, Chennai Open 2022 title, Global Wealth Report 2022, 2022 Goalkeepers Global Goals Awards, Nagaland Prison Department. 


Top 20 Daily GK Updates: National & International News 
Here is providing below the top 20 important Daily General Knowledge 2022 updates with national & international news.
National News
1. PM CARES Fund: Govt appoints Industrialist Ratan Tata as Trustee
According to the prime minister's office, Veteran industrialist Ratan Tata, former Supreme Court judge KT Thomas, and former deputy Lok Sabha speaker Kariya Munda have been nominated as trustees of the PM CARES Fund.
Prime Minister Narendra Modi chaired a meeting of the Board of Trustees of the PM CARES Fund, which was attended by Union Home Minister Amit Shah and Union Finance Minister Nirmala Sitharaman.
The trust further decided to nominate other eminent persons for the constitution of the Advisory Board to the PM CARES Fund.
These eminent personalities included: Rajiv Mehrishi, Former Comptroller and Auditor General of India; Sudha Murthy, Former Chairperson, Infosys Foundation, and Anand Shah, Co-founder of Teach for India and Former CEO of Indicorps and Piramal Foundation.
2. Cabinet Approves An Additional PLI Plan For Solar Cells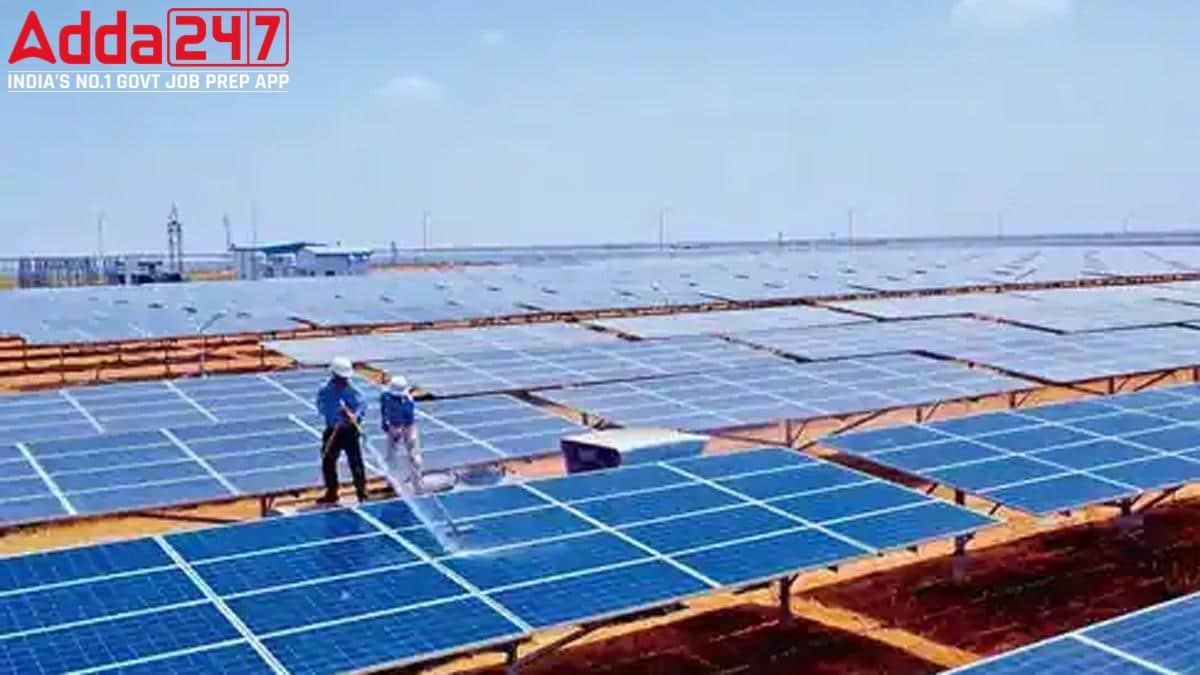 The Union cabinet approved the second tranche of the Performance Linked incentive (PLI) scheme on 'National programme on High Efficiency Solar PV Modules' for achieving manufacturing capacity of Giga Watt (GW) scale to boost manufacturing of solar photovoltaic (PV) modules in India, Union minister Anurag Thakur announced in a press briefing.
With the second tranche of the PLI scheme the government is hoping that about 65GW per annum manufacturing capacity of fully and partially integrated, solar PV modules would be installed in the country. "The second tranche of the PLI scheme for the national programme on 'high efficiency solar PV modules' has been approved with an outlay of Rs.19,500 crore.
3. India first MotoGP to be held in Noida's Buddh circuit in 2023
India is set to host its maiden MotoGP World Championships race at the Buddh International Circuit in Greater Noida in 2023.
MotoGP commercial rights owner Dorna and Noida-based race promoters Fairstreet Sports signed a Memorandum of Understanding (MoU) to host the premier two-wheel racing event in India for the next seven years.
Riders from as many as 19 countries will participate in the event, which will give a push to trade and tourism in the country, besides generating employment.
International News
4. Project "Saaras" for menstruation health launched by Israeli embassy in Ghaziabad
The women of Arthala village in Ghaziabad are fond of 27-year-old Uzma Kazmi; it was she who gave them better coping mechanisms for those "uncomfortable days" of the month by bringing affordable and environmentally friendly sanitary napkins, "Saraas," within their grasp.
As part of project "Saraas," an initiative of the Israeli embassy in India in conjunction with NGO Khushii, which aims to raise awareness about menstruation health and cleanliness and improve skills and capacity for women, the centre was opened by Naor Gilon, the Israeli ambassador to India.
States News
5. Nagaland Prison Department introduced mobile attendance application
Nagaland Prison Department goes digital by introducing the mobile attendance application for Prison staff. Advisor for Prisons, Printing & Stationery, H. Haiying launched the Prison staff Attendance App at the District Jail Kohima.
The mobile app was initiated by the State Prison Department in collaboration with Excellogics Technology Solution Private Limited.
The Prison Staff Attendance is a mobile app along with an admin portal that aims to provide a comprehensive attendance management system that can make processes hassle-free and provide a seamlessly integrated system for monitoring and tracking the employee's attendance.
Important takeaways for all competitive exams:
Nagaland Capital: Kohima;
Nagaland Chief Minister: Neiphiu Rio;
Nagaland Governor: Jagdish Mukhi (additional charge).
Economy News
6. Asian Development Bank pares 2022-23 GDP growth forecast for India to 7% 
The Asian Development Bank (ADB) has pared its 2022-23 growth projection for India's economy to 7% from 7.5% estimated in April, terming it a "modest downward revision" driven by higher-than-anticipated inflation and monetary tightening.
The Bank also raised its inflation forecast for India to 6.7% for this year, while widening its current account deficit (CAD) estimate to 3.8% of GDP.
The CAD is expected to drop to 2.1% of GDP in 2023-24 while inflation will moderate to 5.8% as demand pressures from strengthening economic activity are tamped down by easing supply bottlenecks, the Bank reckoned.
Banking News
7. RBI Governor Launches 3 key Digital Payment Initiatives at Global Fintech Fest 2022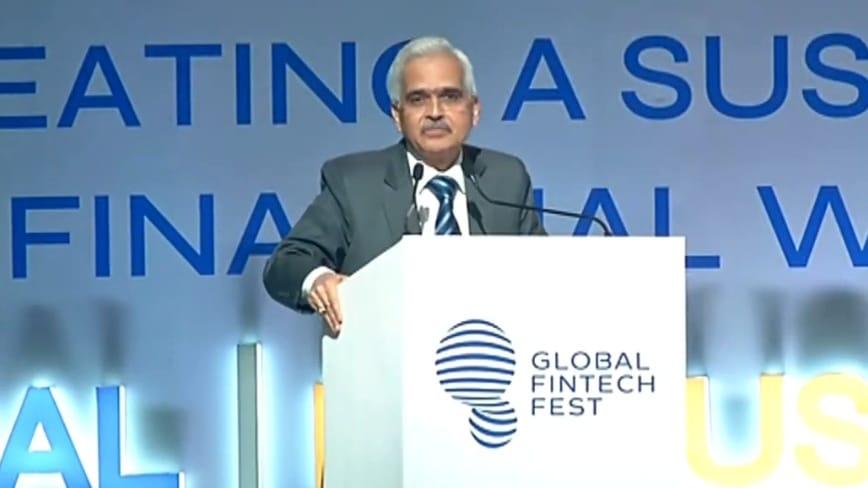 The Reserve Bank of India (RBI) Governor, Shaktikanta Das, launched three key digital payment initiatives at the Global Fintech Fest 2022. The three digital payment initiatives that were launched by the RBI are RuPay Credit Card on Unified Payments Interface (UPI), UPI Lite, and Bharat BillPay Cross-Border Bill Payments.
UPI Lite will provide users with a convenient solution for faster and simpler low-value transactions, the National Payments Corp Of India (NPCI) said in a statement. Currently, India has been using the Unified Payments Interface (UPI) for low-value payments with 50 per cent of transactions through UPI below 

₹

200.
Schemes News
8. Delhi Lt General V K Saxena launched 'We Care' community policing initiative
Lt General V K Saxena inaugurated 'We Care' a community policing initiative here aimed at spreading awareness about various schemes of the Delhi Police among people.
This initiative is inaugurated at an event organised at Kartvaya Path at India Gate on the occasion of 'Sewa Divas, which is being celebrated to mark the 72nd birthday of Prime Minister Narendra Modi.
The aim of this initiative is to spread awareness among people about different schemes of the Delhi Police to maintain coordination and establish a police-public interface.
In the 'We Care' initiative, all DCPs will hold community policing activities in their respective areas on every Saturday and Sunday for the next three months.
These initiatives help in providing protection to children, women, senior citizens and foreign tourists.
Important Takeaways for All Competitive Exams:
Chief minister of Delhi

:

 

Arvind Kejriwal.
9. Dharmendra Pradhan introduces SCALE app to advance leather industry skills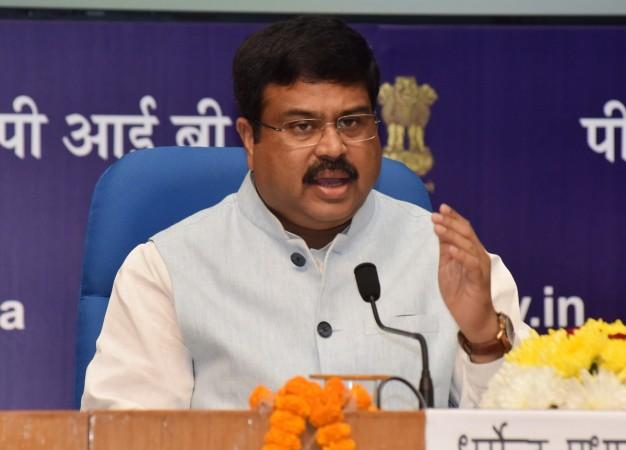 Dharmendra Pradhan introduces SCALE app: The SCALE (Skill Certification Assessment for Leather Employees) app was unveiled on September 20th by Minister of Education and Skill Development Dharmendra Pradhan at the Council of Scientific & Industrial Research (CSIR)-Central Leather Research Institute (CLRI) in Chennai.
This app provides a one-stop solution for the education, testing, and employment requirements of the leather sector.
The Union Minister claimed during his speech at the event that the leather industry, which already employs over 44 lakh people, is crucial to the development of widespread employment in the country.
He commended the CSIR-CLRI for its critical role in the expansion of this sector and for achieving the perfect balance between academics and skill development.
Defence News
10. Abhyas drill: India & U.S coast guards showcase maritime ties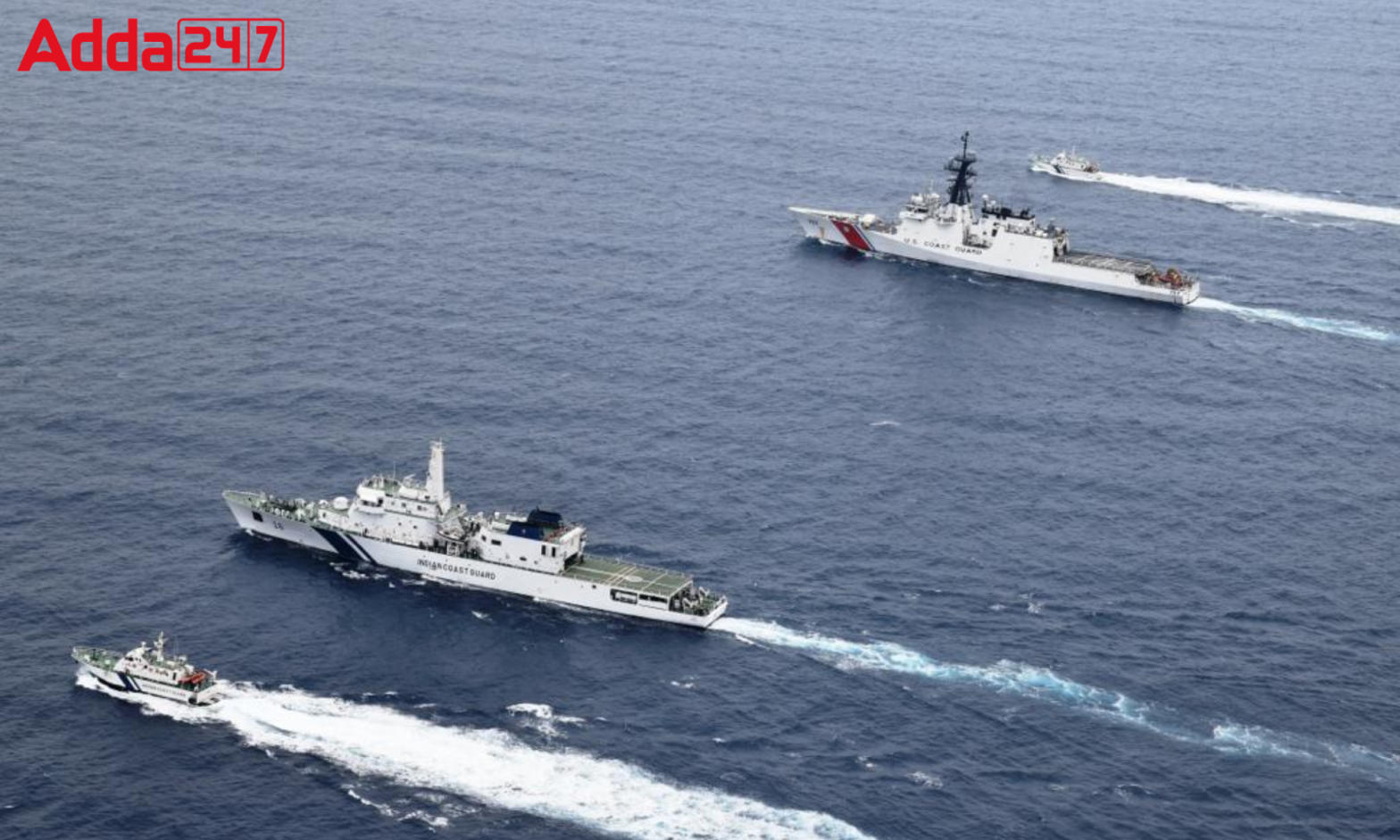 Abhyas drill: The Coast Guards of India and the United States participated Off the coast of Chennai in the massive Abhyas drill or the Abhyas joint drill.
The United States Coast Guard (USCG) Cutter Midgett's four-day visit came to an end. The USCG ship and the Indian Coast Guard discussed best practices for search and rescue operations while they were in port.
The joint training exercises aimed to promote a "free and open" Indo-Pacific region and familiarise the coast guards of the two nations with one another's capabilities.
Fleet manoeuvres, which simulate the hijacking of a ship and subsequent rescue of its crew in a planned cooperative anti-piracy operation, are the show's high points.
The exercise's other high points included the interception of a pirated ship, a well-organized combined boarding operation, a SAR demonstration, and external fire-fighting to save burning ships.
Important Takeaways For All Competitive Exams:
Chief of Naval Staff:

Admiral R Hari Kumar

Chief of Army Staff: General Manoj Mukund Naravane
Chief of Air Staff: Air Chief Marshal VR Chaudhari
Science and Technology News
11. ISRO tests hybrid motors successfully, plans to develop new rocket propulsion technology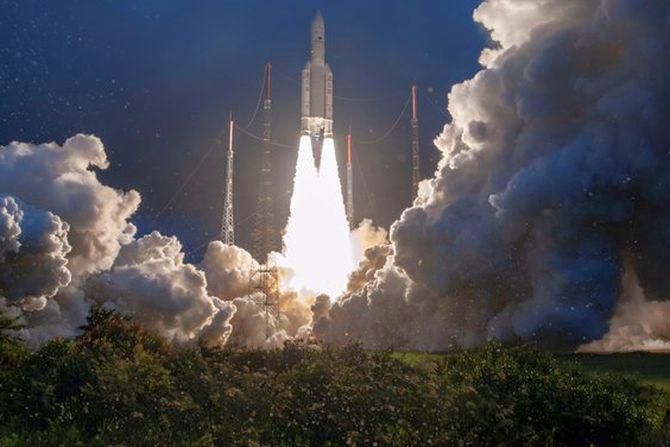 ISRO tests hybrid motors successfully: The Indian Space Research Organization (ISRO) successfully tested a hybrid motor. This may lead to the development of a new propulsion system for next launch vehicles.
The Bengaluru-based space agency claimed that the 30 kN hybrid motor tested at the ISRO Propulsion Complex (IPRC) at Mahendragiri in Tamil Nadu is stackable and scalable.
The ISRO Liquid Propulsion Systems Center (LPSC) provided support for the test.
Liquid oxygen (LOX) served as the oxidizer and hydroxyl-terminated polybutadiene (HTPB) served as the fuel for the motor.
A hybrid motor employs solid fuel and liquid oxidizer, as opposed to solid-solid or liquid-liquid combinations.
Important Takeaways for All Competitive Exams:
ISRO Chairman: Shri S. Somanath
Minister of Science and Technology: Jitendra Singh
Awards News
12. Bill and Melinda Gates Foundation Honours Four Leaders With 2022 Goalkeepers Global Goals Awards 
Bill and Melinda Gates Foundation honoured 4 changemakers, with the 2022 Goalkeepers Global Goals Awards as a part of its annual Goalkeepers campaign.
The award recognises their efforts to advance progress towards the United Nations (UN) Sustainable Development Goals (SDGs) in their communities and around the world.
The Gates Foundation's sixth annual Goalkeepers Report, "The Future of Progress," was released. It was co­authored by foundation co­chairs Bill Gates and Melinda French Gates.
Winners of 2022 Goalkeepers Global Goals Awards:
Name of the
Award
Presented by
Awardee
Country
2022 Global
Goalkeeper
Award
Bill Gates and
Melinda French
Gates
Ursula von der
Leyen
Germany
2022 Campaign
Award
Malala Yousafzai
Vanessa Nakate
Uganda
2022
Changemaker
Award
Angelina Jolie
Zahra Joya
Afghanistan
2022 Progress
Award
Lilly Singh
Dr. Radhika Batra
India
Ranks and Reports News
13. Credit Suisse Global Wealth Report 2022: Global wealth up 9.8% YoY at $463.6 trillion in 2021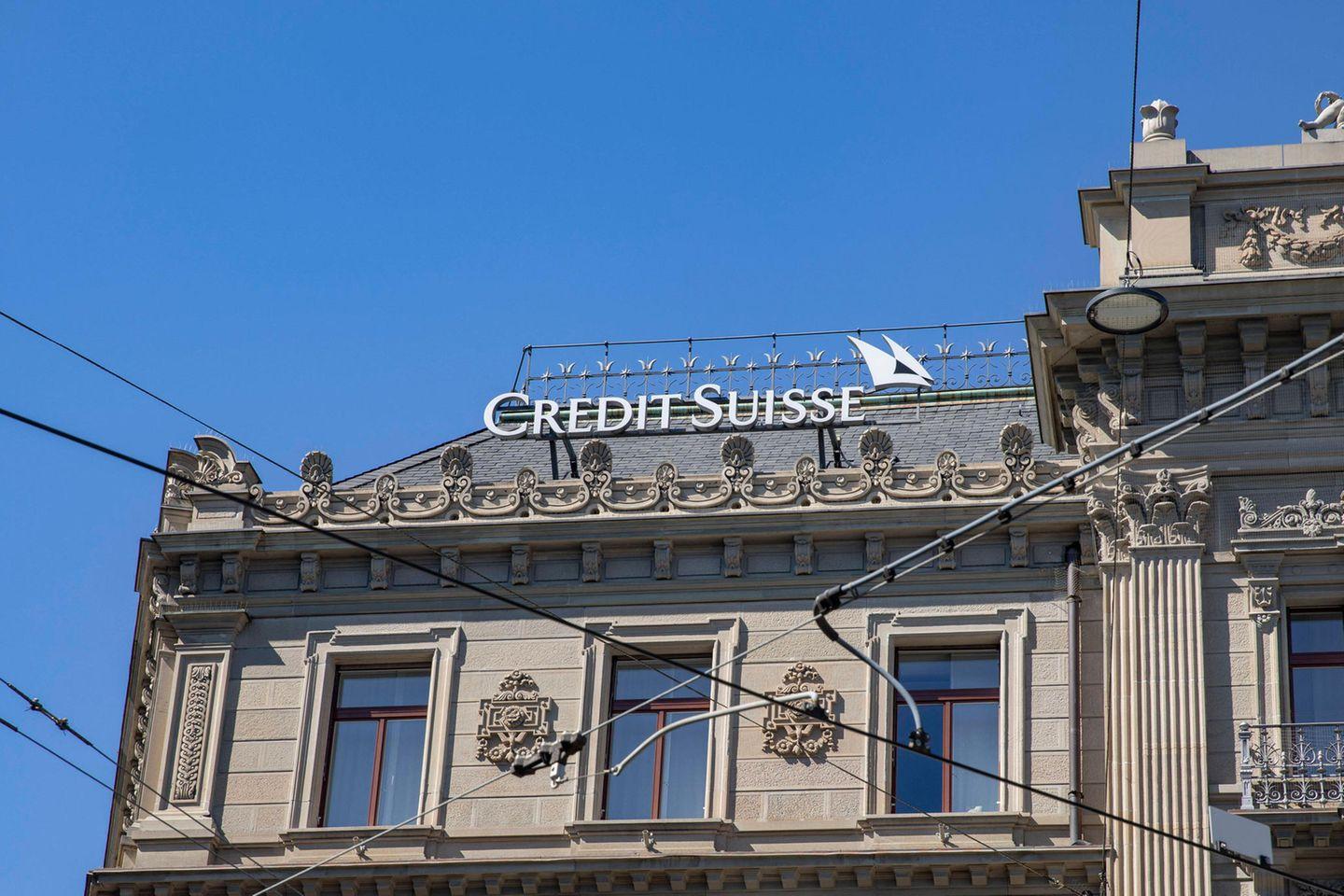 Global wealth totalled $463.6tn at the end of 2021, a rise of $41.4tn (9.8%),  the report said. Wealth per adult grew by $6,800 (8.4%) during the course of the year to reach $87,489, close to three times the level recorded at the turn of the century.
The ranks of the global "ultra high net worth" (UHNW) individuals swelled by 46,000 last year to a record 218,200 as the world's richest people benefited from "almost an explosion of wealth" during the recovery from the pandemic.
The number of people in the UHNW bracket has increased by more than 50% over the past two years. The huge increase in wealth of the richest 0.004% of the world's adult population comes as billions of low- and middle-income people – many of whom saw their savings wiped out during the pandemic – struggle to cope with soaring food and energy prices.
Sports News
14. Czech Republic's Linda Fruhvirtova won Chennai Open 2022 title
Czech Republic's 17-year-old, Linda Fruhvirtova scripted a brilliant comeback to win the Chennai Open 2022 WTA 250 tennis singles. The teenager beat Magda Linette of Poland, the third seed, in the final. At 17 years and 141 days old, she is the youngest titlist of the season on the WTA Tour so far.
In doubles, the top-seeded pair of Brazil's Luisa Stefani and Canada's Gabriela Dabrowski defeated Russian Tennis Federation's Anna Blinkova and Georgia's Natela Dzalamidze 6-2, 6-1 in the one-sided final.
The Chennai Open was the first WTA tournament held in India in 14 years.
Important Days
15. World Rhino Day 2022 observed on 22 September
World Rhino Day is observed on 22nd September to spread awareness about the different Rhinoceros species and the dangers they face. This day also celebrates all five rhino species namely the Sumatran, Black, Greater One-horned, Javan, and White rhino species.
This year's World Rhino Day will be observed under the theme "Five Rhino Species Forever".
The goals of this day are to promote the noble cause of raising awareness about the need to save rhinos from danger to their lives. The rhinos are constantly under severe threat.
World Rhino Day was first observed in 2011, and every year since then, it has been observed worldwide.
16. World Rose Day (Welfare of Cancer Patients) 2022
World Rose Day for the welfare of cancer patients worldwide is celebrated annually on the 22nd of September. This day aims to encourage and support those people who are fighting their battle against cancer.
The day aims to bring happiness and hope into the lives of such patients and reminds them that they can emerge victorious in their battle against cancer through determination and positivity.
World Rose Day was first observed in honour of 12-year-old cancer patient Melinda Rose from Canada, who died in 1996. According to reports, Rose was diagnosed with Askin's Tumour in 1994, which is a rare form of blood cancer.
Obituaries News
17. Sanskrit scholar Padmashree Acharya Ramayatna Shukla passes away
Padma Shri awardee, Prof Acharya Ram Yatna Shukla, a Sanskrit scholar and former President of Kashi Vidwat Parishad, passed away at the age of 90 years.
He is popularly called as "Abhinav Panini" due to his contribution towards inventing new methods of Sanskrit Grammar and Vedanta teaching and modernisation.
He was honoured with more than 25 awards including the Keshav award, Vachaspati Award, and Vishwabharti award. He has been conferred the title of "Mahamahopadhye".
He was awarded Padma Shri in 2021 for his immense contribution in social work. He has authored several books and research papers. One of his key publications is "Vyakaran Darshne Shristi Prakriya Vimarsha".
22nd September | Current Affairs 2022 | Current Affairs Today | Current Affairs by Ashish Gautam 

All the Best BA'ians for the Bank exam!