Here is the daily GK update of 23rd July 2020 covering the following news headlines: Tianwen-1, National Payment Corporation of India, FamPay, IIT-Ropar.
Daily GK updates are incorporated with the important news that made the current affairs headlines for banking or other competitive exams. Daily GK Update is the complete bag of the important news that held all day long. One should have complete knowledge about the banking terms, current affairs news, etc. So, here is the GK update of 23rd July 2020 to help you prepare the Current affairs part. After reading this section, you can successfully attempt Current Affairs Quiz.
International News
1. China launches its 1st independent mission to Mars
China has successfully launched "Tianwen-1" its first independent mission to Mars.
A Long March 5 rocket carrying the spacecraft ignited at the Wenchang Space Launch Site in south China's tropical Hainan province.
China had launched an orbiter destined for Mars on a Russian rocket in 2011, but the mission failed because the rocket malfunctioned.
Tianwen-1, whose name means "Questions to Heaven," is a combined orbiter, lander and rover that aims to explore the Martian environment and search for hints of life.
The spacecraft will travel for about seven months until it reaches Mars. It will orbit the red planet for two to three months before attempting a landing.
Important takeaways for all competitive exams:
China Capital: Beijing; Currency of China: Renminbi.
President of China: Xi Jinping.
Banking News
2. NPCI rolls out UPI AutoPay facility for recurring payment
UPI AutoPay facility for recurring payment has been launched by the National Payment Corporation of India (NPCI).
The new facility will enable recurring e-mandate with the help of any Unified Payments Interface (UPI) application for recurring payments like mobile bills, electricity bills, EMI payments etc upto Rs. 2000.
For the amount exceeding Rs. 2000, the customer has to execute every mandate with UPI PIN.
UPI users will be able to create e-mandate through UPI ID, QR scan or Intent.
Important takeaways for all competitive exams:
MD & CEO of National Payment Corporation of India: Dilip Asbe.
3. FamPay launches 'numberless card' for teenagers
India's first Neobank for teenagers, FamPay has launched India's first numberless card, "FamCard".
Teenagers can now use FamCard like a debit card to make payments independently, without asking parents for physical cash or their debit/credit card.
FamCard is a numberless card, all the card details are saved on the FamPay app and there is no need to refer to the physical card to fill in details during online transactions. If in any case card gets stolen, there's no fear as the card can be paused, blocked, and managed at fingertips on the app.
The numberless card will give cashless convenience to millions of teens and their parents. Minors can also pay online/offline by using FamCard as it doesn't require any bank account.
Every transaction is protected with device locks like a fingerprint, Face ID, pattern lock, or PIN.
The numberless card can be ordered once the account is set up on the app, after both the parent and teen complete their KYC online.
FamPay app is available for both Android and iOS on the Google Play Store and Apple Store respectively.
The FamCard is an innovative consumer solution for India's Gen-next population.
Important takeaways for all competitive exams:
FamPay Headquarters: Bengaluru, Karnataka.
FamPay Founders: Kush Taneja & Sambhav Jain.
Agreements & MoUs
4. LIC signs agreement with UBI to distribute latter's policies
Life Insurance Corporation of India (LIC) and Union Bank of India, after its amalgamation with Corporation Bank and Andhra Bank, have announced a corporate agency agreement to distribute LIC policies.
The bank will market LIC products of term insurance, pension, plan, children plan, ULIPs, and endowment schemes.
Union Bank of India can act as a financial supermarket by offering a basket of products to its account holders, whereby they can select products according to their choice.
Important takeaways for all competitive exams:
LIC Chairman: MR Kumar.
LIC Headquarter: Mumbai, Maharashtra.
Union Bank of India  MD & CEO: Rajkiran Rai G.
Union Bank of India Headquarter: Mumbai, Maharashtra.
Tagline of Union Bank of India: Good People to Bank with.
5. Punjab Govt tie-up with IIT-Ropar for skill development
The Punjab government has signed an agreement with the Indian Institute of Technology, Ropar, in the area of skill development.
The agreement provides IIT's technical education department to become an academic mentor for the state's engineering colleges at Gurdaspur and Ferozepur, Sri Guru Gobind Singh Skill Institute at Chamkaur Sahib, five government polytechnics and 10 government ITIs.
Important takeaways for all competitive exams:
Punjab Capital: Chandigarh.
Chief Minister of Punjab: Amarinder Singh.
Governor of Punjab: VP Singh Bandnore.
IIT Ropar Director: SK Das.
Awards & Rewards
6. Greta Thunberg named winner of Gulbenkian Prize for Humanity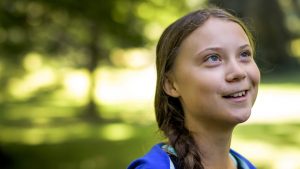 The 17 year old climate activist from Sweden, Greta Thunberg has been named winner of the inaugural Gulbenkian Prize for Humanity. She will receive a prize money of 1 million euro.
She has been awarded for her efforts to mobilise younger generations to tackle climate change.
She commenced a protest outside the Swedish parliament in 2018 and risen to global prominence, becoming the figurehead for a series of school strikes by children around the world.
Appointments News
7. Bajaj Finance Chairman Rahul Bajaj resigns
The present non-executive chairman of Bajaj Finance, Rahul Bajaj has decided to step down on July 31, 2020. He will be replaced by his son Sanjiv Bajaj (the present Vice Chairman of the company).
Rahul Bajaj will continue to serve as a non-executive non-independent director of the company.
Important takeaways for all competitive exams:
Bajaj Finserv Headquarters: Pune, Maharashtra.
Bajaj Finserv established: 2007.
8. Arun Kumar nominated as Vice-Chairman of UIC
The Director General of Railway Protection Force (RPF), Arun Kumar has been nominated as the Vice-Chairman of UIC (Union Internationale Des Chemins/International Union of Railways), Security Platform from July 2020 to July 2022.
He will take over as Chairman of the Security Platform from July 2022 to July 2024. The decision to nominate Arun Kumar was taken during the 96th UIC General Assembly.
Important takeaways for all competitive exams:
Headquarter of International Union of Railways: Paris, France.
Director General of International Union of Railways: Francois Davenne.
9. PC Kandpal appointed as MD & CEO of SBI General Insurance
Prakash Chandra Kandpal has been appointed as the managing director and chief executive officer of the Non-life insurer SBI General Insurance.
He is serving as the deputy CEO of SBI General Insurance since June 2019.
He will replace Pushan Mahapatra who has been appointed as director (strategic investments & digital initiatives).
10. Sumit Deb appointed as new CMD of NMDC
Sumit Deb has been appointed as the Chairman and Managing Director (CMD) of National Mineral Development Corporation (NMDC). Deb is presently serving as Director (Personnel) in the NMDC.
His tenure as the CMD of NMDC would be applicable till 28 February, 2023. He will succeed N Baijendra Kumar as the CMD of NMDC who will retire as CMD on 31st July 2020.
Science & Technology
11. Oxford Covid-19 vaccine's human trial shows positive result
The human trial of COVID-19 vaccine candidate developed by the University of Oxford and backed by AstraZeneca Plc has shown a positive result.
The researchers found their experimental COVID-19 vaccine produced a dual immune response in people aged 18 to 55.
Oxford's vaccine is designed to reduce disease and transmission. Director at the Jenner Institute of Oxford University, Dr Adrian Hill, explains the mechanism of this vaccine "this vaccine triggers both arms of the immune system".
The vaccine was officially known as AZD1222, prompted a protective immune response in hundreds of people who got the shot and did not prompt any serious side effects.
Defence News
12. India successfully tests fires ATGM "Dhruvastra"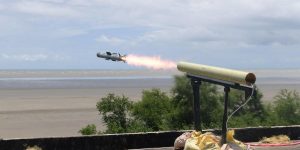 India has successfully conducted flight tests of its indigenously developed anti-tank guided missile 'Dhruvastra'.
The flight tests were conducted from the Integrated Test Range at Chandipur in Odisha.
'Dhruvastra' is an anti-tank guided missile (ATGM) which has been developed by the Defence Research and Development Organisation (DRDO). It is a helicopter version of 'Nag Helina'.
Important takeaways for all competitive exams: 
Chairman of Defence Research and Development Organisation: G Satheesh Reddy.
Headquarters of Defence Research and Development Organisation: New Delhi.
Obituaries News
13. Creator of 1980 Olympic Mascot Viktor Chizhikov passes away
The creator of the brown bear mascot "Misha" for the 1980 Moscow Summer Olympics, Viktor Chizhikov passed away.
The artist's drawings were used in popular magazines, including "Young Naturalist", "Twinkle", "Funny Pictures" and "Murzilka".
Miscellaneous News
14. Rare yellow turtle discovered in India
In Odisha's Balasore district, a farmer Basudev Mahapatra has spotted a turtle which is yellow in colour and according to the experts, it is the product of albinism.
The turtle is known as the "Indian flap shell turtle".
The turtle is commonly found in Pakistan, Sri Lanka, India, Nepal, Bangladesh and Myanmar. It is omnivorous and its diet consists of frogs, snails and even some aquatic vegetation.
15. Home Minister to launch "Vriksharopan Abhiyan" in New Delhi
"Vriksharopan Abhiyan" will be launched by the Union Home Minister Shri Amit Shah in New Delhi.
Ministry of Coal will organize the abhiyan along with all Coal/Lignite PSUs. Under the "Vriksharopan Abhiyan", large scale plantation would be carried out in mines, colonies, offices and other suitable areas of Coal/Lignite PSUs in order to promote "plantation by the society".
Important takeaways for all competitive exams:
Union Minister of Coal, Mines and Parliamentary Affairs: Pralhad Joshi.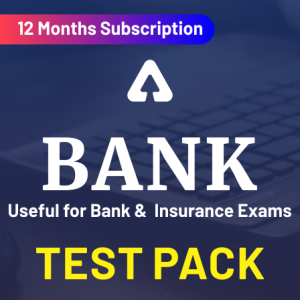 23nd July 2020 Current Affairs | Current Affairs Today | Daily Current Affairs 2020
Visit Achieversadda.com and participate in discussions with other aspirants and achievers. Get answers to your queries and connect with others on Achieversadda.com

All the Best BA'ians for RBI Assistant Mains!