Here is the daily GK update of 24th July 2020 covering the following news headlines: Turkmenistan, Nicaragua, Adani Ports, NSDC, Amazon Pay.
Daily GK updates are incorporated with the important news that made the current affairs headlines for banking or other competitive exams. Daily GK Update is the complete bag of the important news that held all day long. One should have complete knowledge about the banking terms, current affairs news, etc. So, here is the GK update of 24th July 2020 to help you prepare the Current affairs part. After reading this section, you can successfully attempt Current Affairs Quiz.

National News
1. Kakrapar Atomic Power Plant, Unit-3 attains Criticality
Kakrapar Atomic Power Plant, Unit-3 (KAPP-3), Gujarat has attained criticality at around 09:36 Hrs on 22 July 2020. It is India's first 700 MWe (megawatt electric) Pressurized Heavy Water Reactor (PHWR) with innovative features.
KAPP-3 is located at Kakrapar Site, Gujarat, along with two 220 MWe PHWRs (KAPS-1 & KAPS-2) which are in operation and another 700 MWe PHWR (KAPP-4) which is under advanced stage of construction.
A nuclear reactor is said to attained criticality when every nuclear fission event releases a sufficient number of neutrons in order to sustain an ongoing series of reactions or a self-sustaining chain reaction.
International News
2. Turkmenistan gets observer status in World Trade Organization
World Trade Organization (WTO) General Council has granted the "Observer" status to the central Asian country Turkmenistan.
With this, Turkmenistan has become the last former Soviet republic to establish formal ties with the trade body. Turkmenistan has become the 25th observer of the organization.
Turkmenistan will now be able to reap the benefits of acquisition of the status as it would help the country to develop its economy, promote multilateral cooperation, attract foreign investment and develop international trade relations.
Important takeaways for all competitive exams:
Director-General of World Trade Organization: Roberto Azevedo.
President of Turkmenistan: Gurbanguly Berdymukhamedov; Currency: Turkmen manat.
3. Nicaragua becomes the 87th Country to sign ISA agreement
The Central American country, Republic of Nicaragua became the 87th country to sign the International Solar Alliance (ISA) Framework Agreement.
The agreement was signed by the Permanent Representative of Nicaragua to the United Nations Jaime Hermida Castillo at the Permanent Mission of India to the United Nations in New York.
Important takeaways for all competitive exams:
Capital of Nicaragua:

Managua.

Currency

of Nicaragua:

 

Nicaraguan Cordoba.

President of Nicaragua:

Daniel Ortega.

International Solar Alliance Headquarters: 

Gurugram, Haryana.
Banking & Business News
4. CCI approves acquisition of KPCL by Adani Ports
Acquisition of Krishnapatnam Port Company Limited (KPCL) by Adani Ports and Special Economic Zone Limited (Adani Ports) has been approved by the Competition Commission of India (CCI).
According to the proposed combination, Adani Ports will acquire equity shareholding along with management control of KPCL.
Adani Ports is a customer-facing integrated port infrastructure services provider and manages the logistics chain.
KPCL operates the deep water port at Krishnapatnam, Andhra Pradesh, as per the the concession agreement on Build-Operate-Share-Transfer basis with Government of Andhra Pradesh for a period of thirty years from the date of commercial operations. It is also entitled for a further period of 20 years.
Important takeaways for all competitive exams: 
Chairperson of Competition Commission of India: Ashok Kumar Gupta.
5. Bank of Baroda rolls out 'Insta Click Savings Account'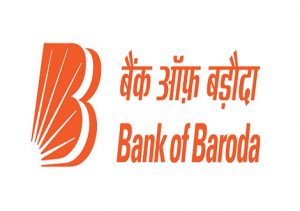 India's third-largest public sector bank, Bank of Baroda (BoB) has launched 'Insta Click Savings Account'.
Insta Click Savings Account is a 100% paperless digital self-assisted online savings account.
This account uses a new form of digital KYC (know-your-customer) and Aadhaar-based OTP (one-time personal identification number) authentication of the customer, which can be operated from the bank's website, through mobile phone, IPad, laptop, and PC.
The account is activated in real-time, which means the customer can start transacting, using the Baroda M Connect Plus application with the MPIN received on the mobile number, immediately.
Important takeaways for all competitive exams:
Bank of Baroda Headquarters: Vadodara, Gujarat.
Bank of Baroda MD & CEO: Sanjiv Chadha.
Bank of Baroda Tagline: India's International Bank.
Agreements & MoUs
6. Airtel Payments Bank partners NSDC to train rural youth
Airtel Payments Bank Ltd and National Skill Development Corporation (NSDC) have collaborated in order to train and skill young people in rural areas on financial services and helping them in finding jobs and become entrepreneurs in the sector.
The collaboration has an objective to design & conduct focused skill development programs for rural youth and enabling them to adopt the tools to boost online banking and digital financial services.
After the completion of skill development programmes, both the organizations will leverage their industry connections to help the trainees find jobs.
Important takeaways for all competitive exams:
Managing Director & Chief Executive Officer of Airtel Payments Bank: Anubrata Biswas.
MD & CEO of National Skill Development Corporation: Manish Kumar.
7. Amazon Pay ties up with Acko to sell auto insurance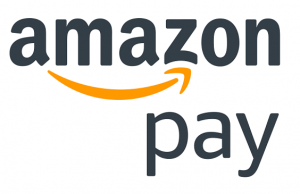 Digital payments major, Amazon Pay has launched vehicle insurance in partnership with Bengaluru-based startup Acko General Insurance.
Amazon Pay, a payments unit of Amazon India, will help customers purchase insurance effortlessly and Amazon Prime members will get extra benefits including additional discounts.
Amazon has been selling third-party insurance products but this partnership will enable an easy-to-use integrated buying experience for its customers.
Policyholders will also have an option for instant cash settlements for low-value claims, making it beneficial for customers.
Additionally, customers can select from a list of add-ons like zero-depreciation and engine protection and they will be able to pay for the insurance using Amazon Pay balance, UPI, or cards.
Important takeaways for all competitive exams:
Amazon Pay Headquarters: Seattle, Washington United States.
CEO & MD for Amazon Pay India: Mahendra Nerurkar.
Acko General Insurance Ltd Founder: Varun Dua.
Acko General Insurance Ltd Headquarters: Mumbai.
Appointments
8. Alok Misra becomes new CEO & Director of MFIN
Microfinance Institutions Network (MFIN) has appointed Alok Misra as its new Chief Executive Officer & Director. The appointment will be effective from 1st August 2020.
Dr Misra takes over from the present CEO, Harsh Shrivastava, who has put down his papers after spending over 2 years at MFIN.
Important takeaways for all competitive exams:
MFIN Headquarters: Gurgaon, Haryana.
Defence News
9. Largest Solar Power Plant of Indian Navy Commissioned in Ezhimala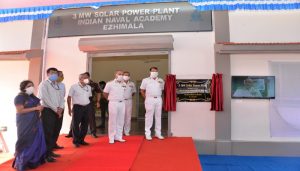 Largest Solar Power Plant at Indian Naval Academy, Ezhimala has been commissioned by the Vice Admiral Anil Kumar Chawla. It is a 3 MW Solar Power Plant which has been set-up in line with the Indian Government's initiative of 'National Solar Mission' which aims to achieve 100GW of solar power by 2022.
The 3 MW Solar Power Plant established at Indian Naval Academy, Ezhimala is the largest in the Indian Navy and has an estimated life of 25 years.
Kerala State Electronics Development Corporation Ltd (KELTRON) has executed the this project. The project will also support Naval Station Ezhimala in decreasing the carbon foot print.
Important takeaways for all competitive exams: 
Chief of Naval Staff: Admiral Karambir Singh.
Science & Technology
10. AIIMS Nagpur launched smart wristband to tracks Covid-19 patients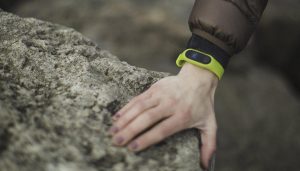 All India Institute of Medical Sciences (AIIMS), Nagpur has designed and developed a 'smart wristband' for effective tracking and monitoring of Covid-19 positive and suspect patients.
The new device, a wristband is designed in collaboration with IIT Jodhpur

and

IIT Nagpur,

looks to overcome the limitations of existing online mobile apps used for tracking and monitoring coronavirus patients.

The device will operate on a technology that is more effective than the GPS system.
The data collected through wristband will be collected and archived on cloud facilitating monitoring by health workers from a distance.
Important Days
11. National Broadcasting Day celebrated on 23rd July
National Broadcasting Day is observed on 23rd July all over India.
On this day in 1927, the first-ever radio broadcast in the country went on the air from the Bombay Station under the Indian Broadcasting Company.
Obituaries News
12. Eminent danseuse & choreographer Amala Shankar passes away
Eminent danseuse and choreographer Amala Shankar passed away.
She was honored with the West Bengal government's Banga Bibhusan award in 2011 for her contributions to art.
First performance of Amala Shankar was in Kaliya Daman which was staged in Belgium in 1931. She also acted in the film "Kalpana" which was released in 1948.
13. Legendary Jazz Singer Annie Ross passes away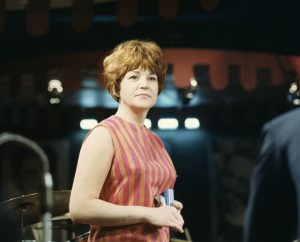 Legendary Jazz Singer, Annie Ross passed away.
She was a popular jazz singer in the 1950s before crossing over into a successful film career.
Ross appeared in "Superman III," "Throw Momma From the Train"

and Robert Altman's films "The Player" and the Oscar-nominated

"Short Cuts."

In 2014, Ross released the album

"To Lady With Love,"

a tribute to Billie Holiday.
Miscellaneous News
14. DRDO sets-up COVID-19 Testing Facility at DIHAR, Leh
A COVID-19 testing facility has been established by the Defence Research and Development Organisation (DRDO) at the Leh based laboratory Defence Institute of High Altitude Research (DIHAR).
The testing facility has been launched to improve the rate of testing to determine the Corona cases in the Union Territory of Ladakh. The testing facility having capability of screening 50 samples per day will also help in keeping close watch of the infected persons.
Defence Institute of High Altitude Research (DIHAR) is a life science laboratory of DRDO which works on cold arid agro-animal technologies.
Important takeaways for all competitive exams:
Chairman of Defence Research and Development Organisation: G Satheesh Reddy.
Lieutenant Governor of Ladakh: RK Mathur.
15. Sonu Sood launches 'Pravasi Rojgar' app to help migrants
Bollywood actor, Sonu Sood has launched 'Pravasi Rojgar' app to help migrants to find job opportunities across India.
The initiative will be supported by community outreach in the villages to find the right employment opportunities for migrant workers in different parts of the country.
The app features job opportunities from over 500 reputed companies related to construction, apparel, healthcare, engineering, BPOs, security, automobile, e-commerce and logistics sectors.
The platform will also offer specific job training programmes like spoken English.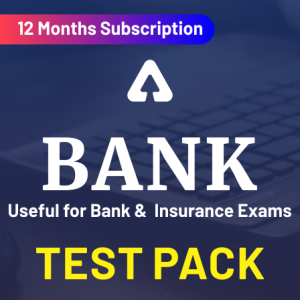 24 July 2020 Current Affairs | Current Affairs Today | Daily Current Affairs 2020
Visit Achieversadda.com and participate in discussions with other aspirants and achievers. Get answers to your queries and connect with others on Achieversadda.com

All the Best BA'ians for RBI Assistant Mains!