Here is the daily GK update of 24th November 2020 covering the following news headlines: G-20 Summit, UMANG App, International Cherry Blossom Festival, SIMBEX-20, APEC Summit.
Daily GK updates are incorporated with the important news that made the current affairs headlines for banking or other competitive exams. Daily GK Update is the complete bag of the important news that held all day long. One should have complete knowledge about the banking terms, current affairs news, etc. So, here is the GK update of 24th November 2020 to help you prepare the Current affairs part. After reading this section, you can successfully attempt Current Affairs Quiz.
National News
1. India to host G-20 Summit in 2023
India will host the Summit of the G20 Group in 2023. India was earlier slated to host the summit in 2022.
India and Indonesia have swapped their respective hosting year of G20 as Indonesia would also chair the Association of Southeast Asian Nations (ASEAN) in 2023.
However, now the G20 Summit be hosted by Italy in 2021, Indonesia in 2022, India in 2023 and Brazil in 2024.
2. Ravi Shankar Prasad launches International version of UMANG App
Union Minister for Electronics and Information Technology, Ravi Shankar Prasad has launched the UMANG mobile app International version in coordination with Ministry of External Affairs for select countries that include USA, UK, Canada, Australia, UAE, Netherlands, Singapore, Australia and New Zealand.
The Union Minister also launched an e-Book which presents major milestones of UMANG and major services available on UMANG App classified into various categories.
Mr Prasad also unveiled the newly instituted UMANG Awards for Partner Departments of Centre and States based on the highest number of transactions across services.
It will help Indian international students, NRIs and Indian tourists abroad, to avail Government of India services, anytime.
It will also help in taking India to the world through 'Indian Culture' services available on UMANG and create interest amongst foreign tourists to visit India.
State News
3. 5th India International Cherry Blossom Festival cancelled
The 5th India International Cherry Blossom Festival has been cancelled due to COVID-19 pandemic.
The festival is held every year in Shillong, the capital of Meghalaya, to celebrate the unique autumn flowering of the Himalayan cherry blossoms and mark the beginning of India's version of autumn.
Every year, Shillong hosts a plethora of events like fitness art, fashion show, rock concerts and much more to mark the festival.
Important takeaways for all competitive exams:
Meghalaya Chief Minister: Conrad Sangma.
Meghalaya Governor: Satya Pal Malik.
Meghalaya Capital: Shillong.
Defence News
4. India-Singapore Maritime Exercise SIMBEX-20
The 27th edition of India – Singapore Bilateral Maritime Exercise SIMBEX-20 has been organised from 23 to 25 November 2020 in the Andaman Sea.
Indian Navy (IN) is the host for the 2020 edition of SIMBEX.
The SIMBEX series of exercises are being held between the Indian Navy and Republic of Singapore Navy (RSN), annually since 1994.
The exercise aims at enhancing mutual inter-operability and imbibing best practices from each other.
Important takeaways for all competitive exams: 
Chief of Naval Staff: Admiral Karambir Singh.
Summits and Conferences
5. Malaysia hosted 2020 APEC Summit
The 2020 Asia-Pacific Economic Cooperation (APEC) Economic Leaders' Meeting was held under the Chairmanship of Malaysian Prime Minister Tan Sri Muhyiddin Yassin.
This was the first time that all 21 APEC Economic Leaders met virtually due to the ongoing COVID-19 pandemic.
The APEC 2020 ended with the adoption of the APEC Putrajaya Vision 2040 and the 2020 Kuala Lumpur Declaration.
The APEC Summit 2021 will be hosted by New Zealand. This is the second time Malaysia hosted an APEC meeting, having hosted one in 1998.
The theme of the APEC Malaysia 2020 was "Optimising Human Potential Towards a Resilient Future of Shared Prosperity: Pivot. Prioritise. Progress".
Banking News
6. RBI imposes six-month ban on Manta Urban Cooperative Bank
The Reserve Bank of India (RBI) has banned the Manta Urban Cooperative Bank in Jalna district of Maharashtra for six months for payment of money and loan transactions.
The central bank has given some instructions to this bank, which will be effective for six months since the bank closed on 17 November 2020.
According to these instructions, this bank will not be able to make any loan or loan without RBI permission, nor will it be able to renew the old loans and make any investment.
Bank has also been banned from accepting new deposits. He will not be able to make any payment nor make any agreement to pay.
Important takeaways for all competitive exams:
Governor of RBI: Shaktikanta Das.
Deputy Governors of RBI: BP Kanungo, MK Jain, MD Patra and Rajeshwar Rao.
Headquarters of RBI: Mumbai, Maharashtra.
Awards News
7. ISRO Chairman K Sivan receives Doctor of Science Honorary Doctorate
Karnataka Governor Vajubhai Vala presented Doctor of Science honorary doctorate upon ISRO Chairman K Sivan.
The Visvesvaraya Technological University has conferred the doctorate to him.
The Governor highly praised the role of ISRO in defining our Space programme and the social role that it has played in the country.
Sports News
8. Daniil Medvedev beat Dominic Thiem to win ATP Tour 2020
In Tennis, Daniil Medvedev (Russia) beat Dominic Thiem (Austria) to win the 2020 ATP Tour Finals, held in London.
This is the biggest title of his career. The 24-year-old will finish the year at fourth position in the world rankings.
In the doubles final, Dutch-Croatian duo Wesley Koolhof and Nikola Mektic claimed their first title together after surpassing Jurgen Melzer and Edouard Roger-Vasselin.
Important Days
9. National Pharmacy Week 2020
The 59th National Pharmacy Week (NPW) was celebrated throughout the country from November 16-22, 2020.
The theme of the NPW 2020 is "Pharmacists: Frontline Health Professionals".
The Indian Pharmaceutical Association (IPA)

organises NPW during the third week of November every year.

The main aim to this week is to make all stakeholders aware of the presence of pharmacists in the society and to know the role played by registered pharmacists with respect to medicines, their usage, handling and dispensing.
Important takeaways for all competitive exams:
Indian Pharmaceutical Association President: T.V. Narayana.
The Indian Pharmaceutical Association (IPA) founded in 1939.
10. AAI observes Aviation Safety Awareness Week 2020
Airports Authority of India (AAI) is observing the Aviation Safety Awareness Week 2020 from 23 November to 27 November 2020.
The week-long celebration is being observed at all airports and ANS locations managed by AAI across India.
Airport Directors will be organizing awareness programme in school/colleges on the role of local residents in aviation safety to make people of the surrounding community aware of their role in ensuring the safety of aircraft operating in the local airport.
The Ministry of Civil Aviation aims to achieve long term objective of Zero fatality by the year 2030 as envisaged by ICAO in its Global Aviation Safety Plan (GASP-2020-22) through better managed safety systems of stakeholders.
Important takeaways for all competitive exams:
Minister of State (IC) of the Ministry of Civil Aviation: Hardeep Singh Puri.
Airports Authority of India Headquarters:

New Delhi.

Airports Authority of India Founded: 

1 April 1995.

Airports Authority of India Chairman: Arvind Singh.
Obituaries
11. Former Assam Chief Minister Tarun Gogoi passes away
Three-time Assam Chief Minister from Congress party Tarun Gogoi passed away.
Tarun Gogoi had served as the Chief Minister of Assam between 2001 and 2015.
He was the longest-serving chief minister of Assam.
Apart from this, Gogoi had also served as the food and food processing industry minister in the Union Cabinet of India under Prime Minister Narasimha Rao between 1991 and 1996.
Miscellaneous
12. 1st cow hospital of Northeast inaugurated in Assam
A cow shelter in Assam's Dibrugarh inaugurated Northeast's first-ever cow hospital, on the occasion of Gopashtami.
The hospital, Surbhi Aarogyashala, is set up by Shree Gopal Gaushala at a cost of Rs 17 lakh.
The hospital will provide services in 30 km radius. There are 368 cows in the shelter.
Important takeaways for all competitive exams:
Chief Minister of Assam: Sarbananda Sonowal; Governor: Prof. Jagdish Mukhi.
Folk Dance of Assam: Bihu dance, Bagurumba, Bhortal Dance, Jhumur dance.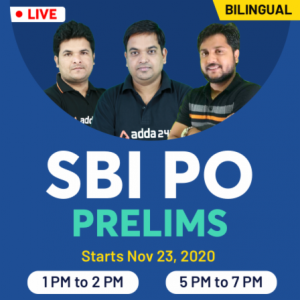 24th November Current Affairs 2020 | Current Affairs Today | Daily Current Affairs 2020
Visit Achieversadda.com and participate in discussions with other aspirants and achievers. Get answers to your queries and connect with others on Achieversadda.com

All the Best BA'ians for SBI PO Prelims!