Daily GK updates are incorporated with the important news that made the current affairs headlines for banking or other competitive exams. Daily GK Update is the complete bag of the important news that is held all day long. One should have complete knowledge about banking terms, current affairs news, etc. So, here is the GK update for 25th May 2022 to help you prepare the Current affairs part. After reading this section, you can successfully attempt Current Affairs Quiz.
Here is the Daily GK Update of the 25th May 2022 covering the following news headlines: Shirui Lily Festival 2022, JSW One Platforms, Adani's hydrogen, World Air Power Index, Time's 100 most influential people, Rolls-Royce.
Top 17 Daily GK Updates: National & International News 
Here is providing below the top 17 important Daily General Knowledge 2022 updates with national & international news.
States News
1. 4th edition of state-level Shirui Lily Festival 2022 begins in Manipur
In Manipur, the 4th Edition of State-Level Shirui Lily Festival 2022 has begun. This annual festival is organised by the Department of Tourism, Government of Manipur with an aim to create and raise awareness of the Shirui Lily flower which is also the State Flower of Manipur.
The four-day-long festival has inaugurated by the Governor of Manipur La. Ganesan and the Chief Minister N. Biren Singh tomorrow at Shirui Village Ground in Ukhrul district.
The festival is held around April and May as it is the blooming season of Shirui Lily. The flower is found in the Ukhrul district of Manipur only and cannot be replanted anywhere in the world.
This year, some of the international rock bands will perform in the festival. Every year, tourists both domestic and international attend the function.
Different events including traditional dances, songs and music, trekking, beauty contests, indigenous games and sports will be organised at different sites in the Ukhrul district.
Important Takeaways for all Competitive Exams:
Manipur Chief Minister: N Biren Singh;
Capital of Manipur: Imphal;
Manipur Governor: La. Ganesan.
Appointments News
2. JSW One Platforms appoints Gaurav Sachdeva as CEO
JSW group has appointed Gaurav Sachdeva as the CEO of JSW One Platforms, an e-commerce venture of the group. He has transitioned from his role at JSW Ventures where he led venture capital investments for the fund.
In his role as the CEO of JSW One Platforms, Sachdeva will aim to create a nimble organization backed by the credibility and scale of JSW Group that will ease buying and selling of steel and other products for manufacturing and construction MSMEs in the country.
JSW One Platforms has been established with the vision to leverage our manufacturing and distribution strength in steel, cement and paints businesses to build a technology-enabled one-stop solution for the manufacturing and construction segments. JSW One Platforms also has collaborations with other non-competing manufacturing and construction material brands to market them on its tech platform.
Important Takeaways For All Competitive Exams:
JSW group Founder: 

Sajjan Jindal;

JSW group Founded: 

1982;

JSW group headquarters location:

Mumbai.
Agreements News
3. Uttarakhand Govt and BPCL inked MoU for renewable energy projects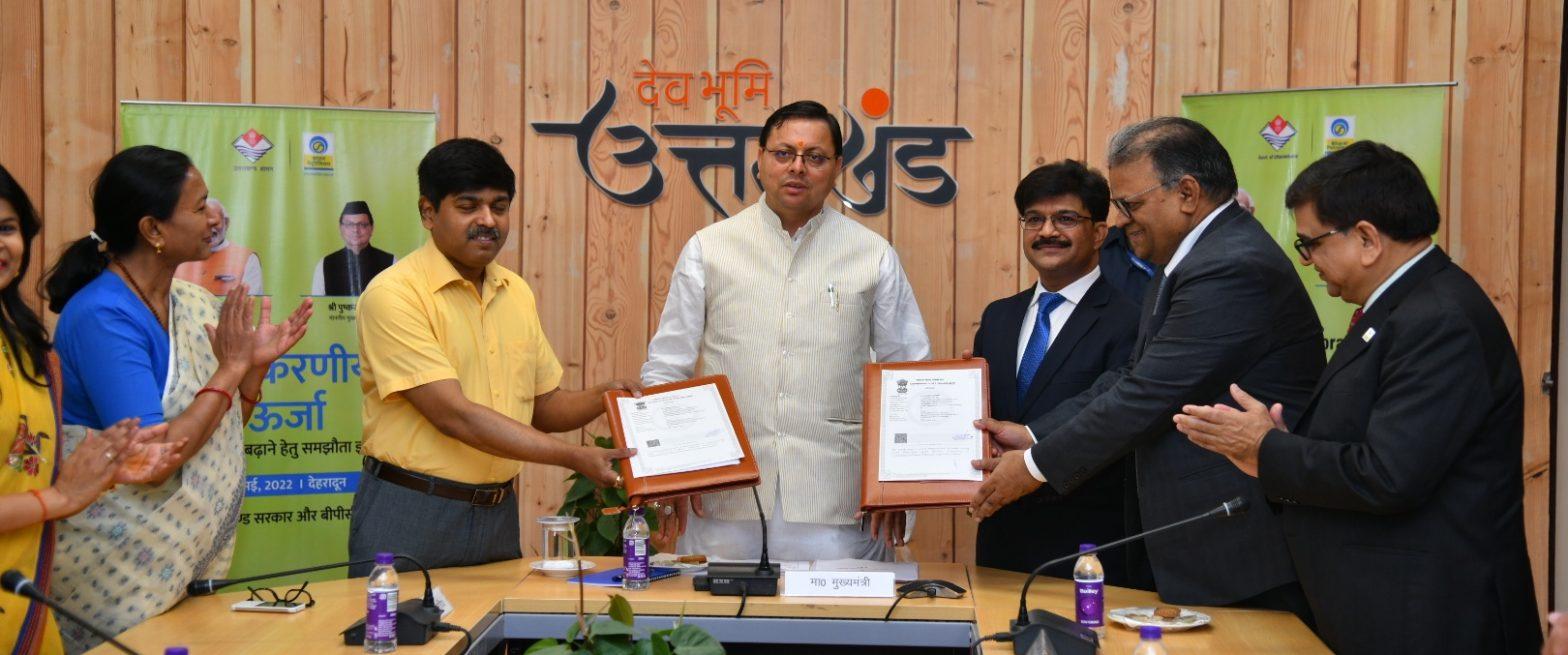 An MoU was signed between the Uttarakhand government and Bharat Petroleum Corporation Limited (BPCL) in the presence of Uttarakhand Chief Minister Pushkar Singh Dhami for the promotion of the renewable energy industry and other projects in the state.
The Uttarakhand government and Bharat Petroleum Corporation Limited inked a memorandum of understanding (MoU) for the development of new and renewable energy projects in the state.
Secretary of State for Energy R Meenakshi Sundaram

signed the MoU on behalf of the state, while

Shelly Abraham

, BPCL's chief general manager (renewable energy), and executive director

Amit Garg

signed the documents on behalf of BPCL. According to CM Dhami, the agreement will help the hill state grow in the field of renewable energy, notably solar energy.
Important Takeaways For All Competitive Exams:
Uttarakhand Chief Minister: Pushkar Singh Dhami;
Secretary of State for Energy: R Meenakshi Sundaram;
BPCL's chief general manager: Shelly Abraham.
Business News
4. Total Energies of France to purchase share in Adani's hydrogen business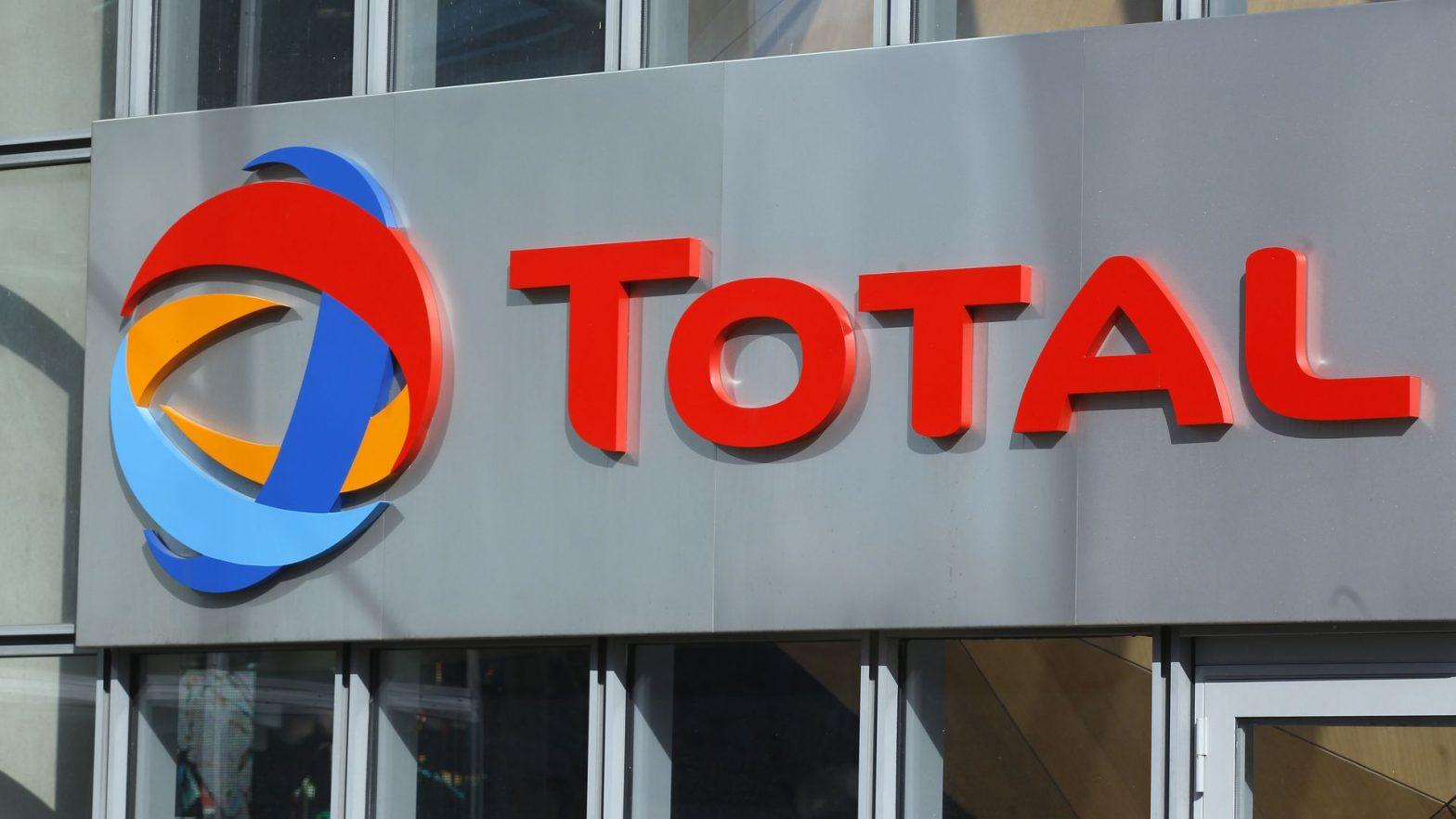 Under the newly formed company Adani New Industries Ltd, Total Energies, the French oil and gas major, is expected to acquire a minority share of 10% or more in Adani group's hydrogen business (ANIL).
The agreement is nearing completion, and an announcement is expected in the coming months. In India, Total had earlier partnered with Adani in 2018 with investments in Adani Gas Limited, city gas distribution business, associated LNG terminal business and gas marketing business.
Total acquired 37.4 per cent stake in Adani Gas Limited and 50 per cent stake in Dhamra LNG project. Then, Adani and Total had also agreed for an alliance into the wider sustainable energy space. Total and Adani agreed the acquisition of a 50 per cent stake in a 2.35 GWac portfolio of operating solar assets owned by Adani Gas and a 20 per cent stake in Adani Green Energy for a global investment of $2.5 billion.
Banking News
5. SBI launched Real-Time Xpress Credit on the YONO platform 
State Bank of India (SBI) has announced the introduction of Real-Time Xpress Credit on its Yono platform, allowing eligible customers to get personal loans of up to Rs 35 lakh. The bank said its flagship personal loan product for salaried customers  "Xpress Credit" now has a digital avatar and customers can now avail of it through Yono.
Real-Time Xpress Credit, central, state government and defence salaried customers of SBI will no longer be required to visit the branch for availing of a personal loan. It would be a 100% paperless and digital experience and an end-to-end eight-step journey.
The Xpress Credit product will enable our customers to experience a digital, hassle-free, and paperless loan process. SBI constantly endeavour to offer technology-led enhanced digital banking experience to the customers in order to simplify banking."
Important Takeaways For All Competitive Exams:
State Bank of India Founded: 1 July 1955;
State Bank of India Headquarters: Mumbai;
State Bank of India Chairman: Dinesh Kumar Khara.
6. Co-branded credit cards from HDFC Bank and Retailio launched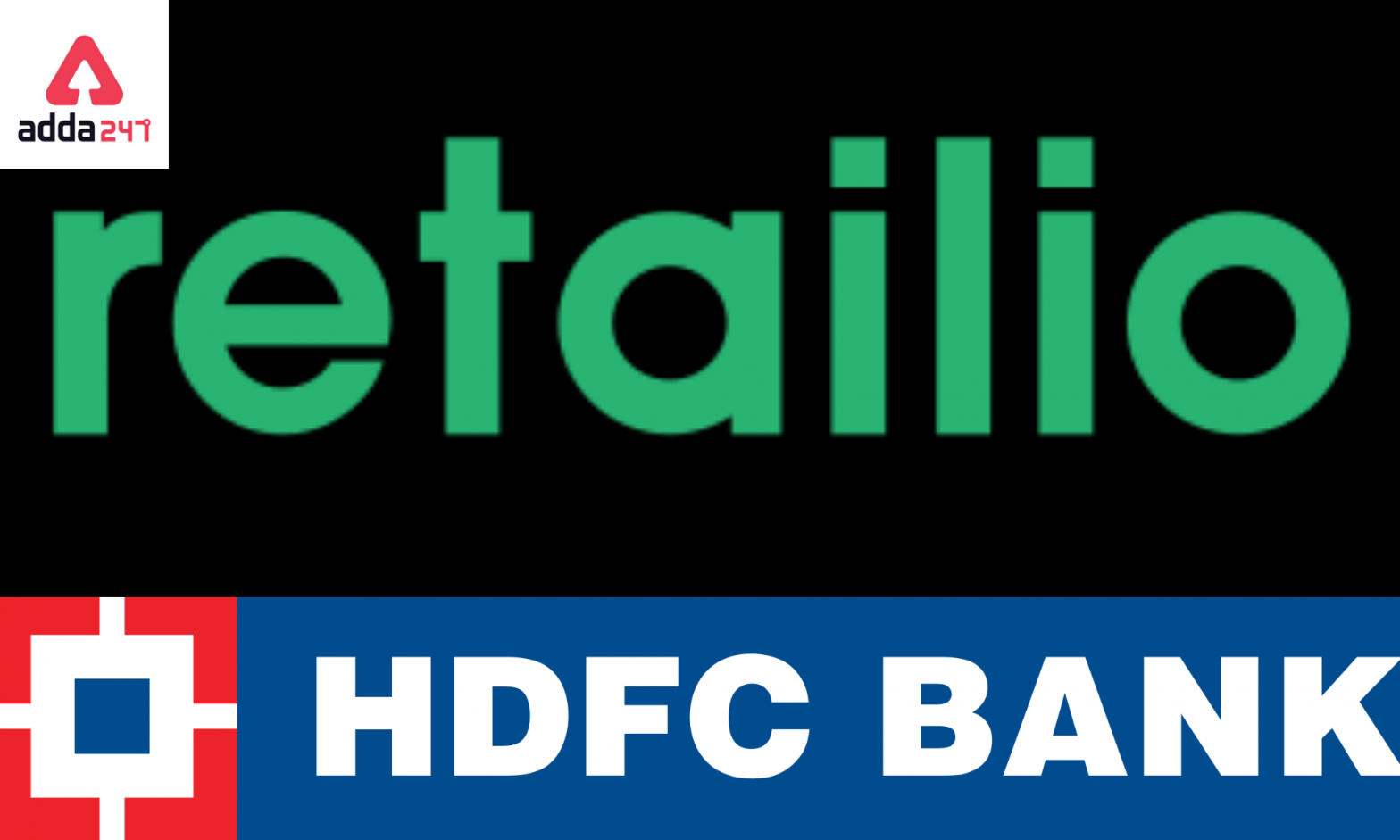 HDFC Bank, India's largest private sector bank, announced the launch of a new range of co-branded credit cards with Retailio, aimed largely at chemists and pharmacies in the merchant market.
Retailio is the largest B2B pharma marketplace in the country. It is a useful app that is having a significant digital impact on the Pharma supply chain management in India. Chemists, retailers, distributors, pharmacists, and hospitals can use the Retailio mobile application and web interface to place orders with their respective distributors.
With over 6 crore credit, debit, and prepaid cards covering every market sector, HDFC Bank is the market leader in the payments ecosystem. Retailio has a network of over 1000 health care and pharmaceutical enterprises, 3000 pharmaceutical distributors, 1 lakh pharmacies, hospitals, and nursing homes in over 1000 locations.
Ranks and Reports News
7. World Air Power Index 2022: Indian Air Force Ranks 3rd
World Directory of Modern Military Aircraft (WDMMA) has released the World Air Powers Ranking of 2022. The Indian Air Force (IAF) has been placed at the third position on the World Air Power Index in terms of the total fighting strength of the various air services of different nations of the world.
This report has placed the Indian Air Force (IAF) above the Chinese Aviation based armed forces (PLAAF), Japan Air Self-Preservation Power (JASDF), Israeli Aviation based armed forces, and French Air and Space Power.
The report says that the Indian Air Force (IAF) currently counts 1,645 total units in its active aircraft inventory.
The Global Air Powers Ranking (2022) report has given the highest TvR score to the United States Air Force (USAF). It comprises a broad mix of aircraft types and many products are locally sourced from the massive industrial base of the country. The highest attainable TvR score is 242.9 held by the United States Air Force (USAF).
In addition, it maintains dedicated strategic-level bombers, a sizeable helo, CAS aircraft, fighter force and hundreds of transport aircraft and the USAF will be reinforced in the coming days with hundreds of units still on order.
The report has evaluated the total fighting strength of the various air forces of different nations of the world and ranked them accordingly. Currently, WDMMA is following 98 nations, covering 124 air administrations and following 47,840 aeroplanes.
8. Time's 100 most influential people 2022: Check the complete list 
Supreme Court lawyer Karuna Nundy, business tycoon Gautam Adani and prominent Kashmiri human rights activist Khurram Parvez have been named among the world's 100 most influential people of 2022 by TIME magazine.
The list has been divided into six categories: Icons, Pioneers, Titans, Artists, Leaders and Innovators.
While Adani has been named under the Titans category along with the likes of Apple CEO Tim Cook and American host Oprah Winfrey, Nundy and Parvez found their place under the Leaders category along with Russian President Vladimir Putin and his Ukraine counterpart Volodymyr Zelenskyy.
Awards News
9. Rolls-Royce India president Kishore Jayaraman Receives British honour 
Kishore Jayaraman, President, India and South Asia for Rolls-Royce, has received an honorary Officer of the Order of the British Empire (OBE) by Her Majesty The Queen, British Deputy High Commission. Jayaraman is a board member of the U.K.-India Business Council, which supports U.K. businesses set up in India.
He has also been instrumental in promoting bilateral ties by setting up a strategic ecosystem for boosting manufacturing in India enabled by U.K.'s technology. Under his leadership, the company set up the 'Engineering Centre' in Bengaluru in 2015, 'Digital Centre of Excellence with over 60 digital technologists in 2017, and its first 'Start-up Accelerator Programme' in India in 2019.
10. Music Academy announced Sangita Kalanidhi awards 2020-22
Renowned vocalist and guru, Neyveli R Santanagopalan, eminent mridangam artiste and guru, 'Tiruvarur' Bhakthavathsalam, and Lalgudi violin duo, G J R Krishnan and Vijayalakshmi were named for the prestigious Sangita Kalanidhi awards of the Music Academy for 2020, 2021, and 2022.
The Academy has chosen nagaswaram exponent Kivalur N G Ganesan (2020), vocalist, musicologist, and guru Dr Ritha Rajan (2021), and Vainika and musicologist Dr R S Jayalakshmi (2022).
Noted vocalist and guru Thamarakkad Govindan Namboodri, versatile percussionist Nemani Somayajulu, and noted Kanjra artiste A V Anand will receive the T T K Award for 2020, 2021, and 2022 respectively.
The Musicologist award for 2020 will be presented to Dr V Premalatha for the year 2020. Nritya Kalanidhi will be presented to Bharatanatyam exponents Rama Vaidyanathan (2020) and Narthaki Nataraj (2021). Bragha Bessell, widely respected Abhinaya expert and guru, will be awarded the prize for 2022.
The Music Academy announced Sangita Kalanidhi award winners for the years 2020, 2021 and 2022. The physical festival could not be conducted in the last two years because of the COVID-19 pandemic. Chief Minister M K Stalin will present the awards while inaugurating the 96th Annual Conference and Concerts on December 15, 2022, N Murali, President, Music Academy.
Schemes and Committees News
11. RBI formed a six-member group to examine customer service standards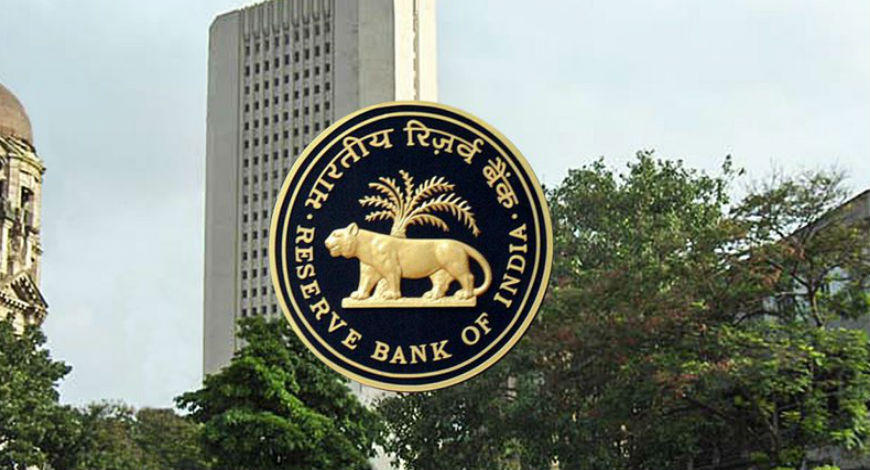 The Reserve Bank of India (RBI) established a six-member committee to assess and review customer services in regulated firms with the goal of safeguarding customers' interests.
The committee will also examine the adequacy of customer service standards and provide recommendations to improve customer service, according to a statement from the banking regulator. The six-member committee will also assess the effectiveness of customer service regulations and make recommendations for improvements.
Former RBI deputy governor BP Kanungo will lead the committee, which will deliver its report three months after its first meeting.
The RBI wants to improve customers' banking experiences and ensure that complaints are rapidly addressed by both regulated firms and the central bank.
The committee would assess the customer service landscape's developing and evolving demands, particularly in the context of evolving digital and electronic financial products and distribution, and recommend appropriate regulatory measures.
It will also identify the best practises in customer service and grievance redressal, both globally and domestically.
Sports News
12. Shikhar Dhawan becomes first player to hit 700 fours in IPL history 
Punjab Kings opening batter Shikhar Dhawan has become the first player to hit 700 fours in the history of the Indian Premier League (IPL). Dhawan reached this feat during the last league stage match of IPL 2022, between PBKS and Sunrisers Hyderabad, here at the Wankhede Stadium.
The batter has now a total of 701 IPL fours to his name. He is followed by David Warner and Virat Kohli, with 577 and 576 fours, respectively. PBKS ended their IPL 2022 campaign with a total of 14 points while SRH finished with 12 points.
Summits and Conferences News
13. Smt. Meenakshi Lekhi, attended the 7th BRICS Culture Ministers' Meeting
Smt. Meenakshi Lekhi, Minister of State for Culture and External Affairs, attended the 7th BRICS Culture Ministers' Meeting via video conference, which was hosted by the People's Republic of China and attended by all BRICS Member Nations.
Under the subject Establishing a Cultural Partnership Featuring Inclusiveness and Mutual Learning among BRICS, a discussion was conducted to promote and expand cultural activities among the BRICS countries.
The debate focused on boosting cultural digitization growth and collaboration, enhancing cooperation on cultural heritage preservation, and pushing the development of BRICS nations' cultural exchange platforms.
The Ministers approved the BRICS Action Plan 2022-2026, which aims to expand cultural cooperation and execute the 2015 BRICS Cultural Cooperation Agreement.
Important Takeaways For All Competitive Exams:
Minister of State for Culture and External Affairs: Smt. Meenakshi Lekhi
Important Days
14. World Thyroid Awareness Day 2022 observed on 25th May
World Thyroid Day is observed on May 25 to promote awareness and understanding of thyroid diseases, their symptoms, prevention, and treatments. The day came into existence in 2008 on a proposal by the European Thyroid Association (ETA).
There's no separate theme for World Thyroid Day this year. However, for Thyroid Awareness Week observed between May 22 and 28, Thyroid Federation international has announced the theme, "It's not you. It's your thyroid." The theme focused on making sure that people understand the most common symptoms of thyroid disorders and take the necessary steps to cure it.
May 25 was officially adopted as World Thyroid Day during the Annual General Meeting prior to the European Thyroid Association (ETA) congress in September 2007. The date of May 25 also marks the anniversary of ETA's foundation in 1965. Hence, it was chosen to be as a day dedicated to creating awareness about thyroid disorders.
15. International Week of Solidarity with the Peoples of Non-Self-Governing Territories: 25-31 May
United Nations is observing "International Week of Solidarity with the Peoples of Non-Self-Governing Territories" from May 25 to 31. On December 06, 1999, the UN General Assembly called for the annual observance of the Week of Solidarity with the Peoples of Non-Self-Governing Territories.
In UN Charter, a Non-Self-Governing Territory is defined as a Territory "whose people have not yet attained a full measure of self-government." The United Nations General Assembly(UNGA) adopted the resolution A/RES/54/91 on 6th December 1999 and decided the annually observe the International Week of Solidarity with the Peoples of Non-Self-Governing Territories starting from May 25. The week was first observed in 2000.
Obituaries News
16. Veteran Communist leader Shivaji Patnaik passes away
Veteran Communist leader and three-time Member of Parliament, Shivaji Patnaik passed away at the age of 93. Shivaji Patnaik is lauded as the founder of CPI (Marxist) in Odisha. He was born on August 10, 1930, the veteran leader had joined the State student's movement at the age of 17 when he was studying in Ravenshaw College.
He had a crucial role in the formation of CPI(M) when the Communist party faced division in 1964. He remained the party secretary from 1971 to 1990. He was also elected to the Central Committee of the party.
Miscellaneous News
17. Delhi government inducted two robots in their firefighting fleet
Delhi Government has undertaken a unique initiative of using robots for extinguishing fires in the city. Initially, the Aam Aadmi Party (AAP) Government inducted two robots into Delhi's firefighting fleet that will be able to douse fires in narrow streets, warehouses, basements, stairs, forests and enter places like oil and chemical tankers and factories.
These remote-controlled fire fighting robots will have greater accessibility to places and will be able to navigate narrow lanes, reach spaces inaccessible to humans and perform tasks too risky for people.
The firefighters of Delhi Fire Service have also been given specialised training to operate the robot and a separate SOP has also been prepared which will be followed to control the fire. The robots were bought from an Austrian company.
This initiative will help reduce collateral damage and save precious lives. This machine can be operated remotely from a distance of 300 metres. It will not be affected by fire, smoke, heat, or any other adverse condition.
Important Takeaways For All Competitive Exams:
Delhi Chief Minister: Arvind Kejriwal;
Delhi Governor: Vinai Kumar Saxena.
25th May | Current Affairs 2022 | Current Affairs Today | Current Affairs by Ashish Gautam
Click Here to Register for Bank Exams 2021 Preparation Material
Visit Achieversadda.com and participate in discussions with other aspirants and achievers. Get answers to your queries and connect with others on Achieversadda.com

All the Best BA'ians for the Bank exam!