Daily GK updates are incorporated with the important news that made the current affairs headlines for banking or other competitive exams. Daily GK Update is the complete bag of the important news that is held all day long. One should have complete knowledge about banking terms, current affairs news, etc. So, here is the GK update for 26th August 2022 to help you prepare the Current affairs part. After reading this section, you can successfully attempt Current Affairs Quiz. 
Here is the Daily GK Update of the 26th of August 2022 covering the following news headlines: International Dog Day, 14th Asian U-18 Championship, India's Clean Air Summit, INS Vikrant, Village Defence Guards Scheme 2022, Royal Enfield.


Top 22 Daily GK Updates: National & International News 
Here is providing below the top 22 important Daily General Knowledge 2022 updates with national & international news.
National News
1. South Delhi's Anang Tal site to be Centrally protected 
Recently, the Anang Tal Lake in South Delhi has been declared a monument of national importance through a gazette notification by the Ministry of Culture.

The Anang Tal lake in South Delhi is believed to have been built a thousand years ago.

As per the website of the National Mission on Monuments and Antiquities, Tradition ascribes this tank to a Tomar King, Anang Pal II, the builder of Lal Kot.
The Archaeological Survey of India gave a two-month notice for its intention to declare the site to be of national importance under the Ancient Monuments and Archaeological Sites and Remains Act, 1958.
According to the notification, the total area of the site was 10.599 acres which was primarily owned by the Delhi government. Located near the Qutub Minar complex and Sanjay Van, the protected area would be 42,894 square metres.
Important takeaways for all competitive exams:
Archaeological Survey of India Director General:

V. Vidyavathi;

Archaeological Survey of India Founder: 

Alexander Cunningham;

Archaeological Survey of India Founded: 

1861;

Archaeological Survey of India Headquarters: 

24 Tilak Marg, New Delhi;

Archaeological Survey of India Parent organisation: 

Ministry of Culture.
2. India's 1st 3D Printed Post Office to soon come up in Karnataka 
India's first 3D-printed post office is slated to come up in Bengaluru, Karnataka and will cost around one-fourth of the amount spent on a traditional building.
The new post office building in Cambridge Layout in Halasuru, Bengaluru will be built using 3D printing and is likely to be completed within the next month.
The Post Office building is being constructed by Larsen & Toubro, which is the only company currently in India utilising 3D printing technology for construction.
3D printing can significantly reduce the cost and expedite construction which would otherwise take months to complete.
3D printing of the new post office which will be a three-storied building has been given clearance by the Building Materials and Technology Promotion Council of the Ministry of Housing and Urban Affairs and IIT-Madras.
3. EAC-PM to launch the India@100 roadmap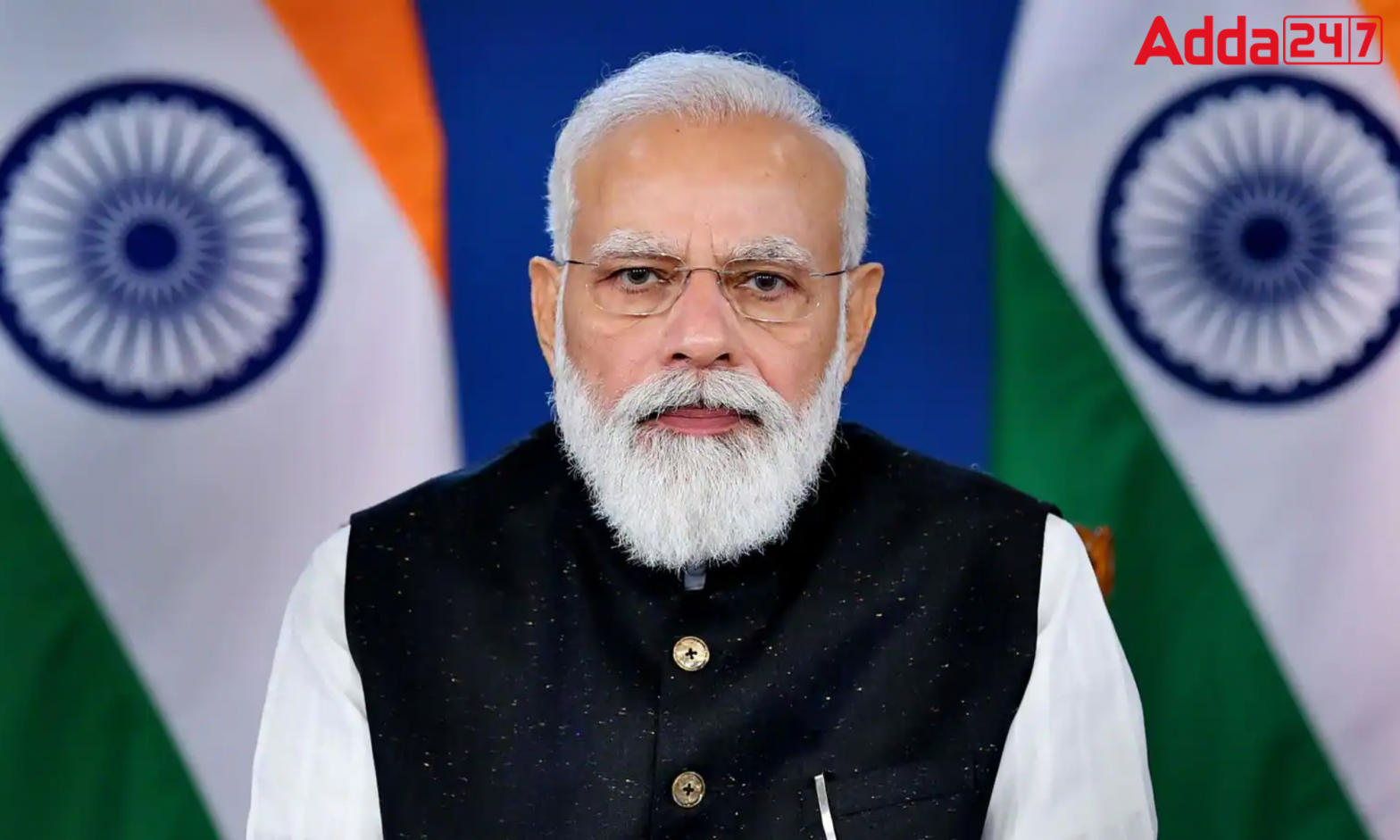 The Economic Advisory Council to the Prime Minister (EAC-PM) on the 30th of this month in New Delhi will be unveiling the Competitiveness Roadmap for India@100. The India@100 document by the EAC-PM serves as a roadmap for India's ascent to its centenary year and will inform and direct the country's path to higher income status by 2047.
The EAC-PM in order to further move India's economy toward sustainability and resilience, rooted in social progress and shared prosperity, recommends policy goals, concepts, and methodologies in India@100.
The EAC-PM document (India@100) will be made public in the presence of Sherpa G-20 Amitabh Kant, Member EAC-PM Sanjeev Sanyal, and Chairman EAC-PM Dr. Bibek Debroy.
States News
4. Karnataka govt and Isha Foundation inked an MoU to promote agriculture
According to its founder Jaggi Vasudev (Sadhguru), the Isha Foundation will sign a Memorandum of Understanding (MoU) with the Karnataka government to enhance soil health, as part of its "Save Soil" campaign.
In addition to other ministers, Chief Minister Basavaraj Bommai will be visiting the Palace Grounds on Sunday to sign an MoU on "Save Soil."
As part of his 100-day motorbike trip for the "Save Soil" campaign, Sadhguru (Jagadish Vasudev) arrived in Bengaluru, Karnataka for Isha Foundation.
Jagadish Vasudev (Sadhguru) claimed that the effort of Isha Foundation, which had its beginnings in London, had now made it to Cauvery. They are now in Karnataka.
Appointments News
5. Indian scientist Samir V Kamat appointed as DRDO Chairman 
According to a Personnel Ministry order, Distinguished scientist Samir V Kamat was appointed as Secretary of the Department of Defence Research and Development and Chairman of the Defence Research and Development Organisation (DRDO).
Kamat, who is Director General, Naval Systems & Materials, at the DRDO will succeed G Satheesh Reddy who has been named as scientific adviser to Defence Minister Rajnath Singh.
6. IDFC named Mahendra Shah as MD & CEO effective from October 1 
The IDFC Ltd board has approved the appointment of Mahendra N Shah as managing director-designate of the company with effect from October 1, 2022, till September 30, 2023, subject to the approval of the shareholders.
The term of Sunil Kakar as managing director & CEO of the company will end on 30 September 2022. Mahendra N Shah was the group company secretary & group chief compliance officer of IDFC First Bank and has been the group head of governance, compliance & secretarial and senior advisor of taxation at IDFC for more than a decade.
Important takeaways for all competitive exams:
IDFC Ltd Headquarters: 

Mumbai;

IDFC Ltd CEO: 

V. Vaidyanathan (19 Dec 2018–);

IDFC Ltd Founded: 

October 2015.
7. GoI named former CEA K Subramanian as Executive Director for India at IMF 
Former Chief Economic Adviser, KV Subramanian was appointed as the Executive Director for India at the International Monetary Fund (IMF).
His term will begin from November and will continue for a period of three years or until further orders, whichever is earlier, by curtailing the tenure of eminent economist Surjit S Bhalla as ED (India), IMF up to 31 October 2022.
Important takeaways for all competitive exams:
IMF Formation: 27 December 1945;
IMF Headquarters: Washington, D.C., United States;
IMF Member Countries: 190;
IMF MD: Kristalina Georgieva.
8. Sivakumar Gopalan, Gopal Jain appointed as non-executive directors of RBL Bank
The private sector lender RBL Bank has appointed Gopal Jain and Dr Sivakumar Gopalan as the non-executive directors. RBL Bank has been working on adding a diverse set of leaders with relevant experience to accelerate its 2.0 strategy.
With the new additions, the bank's board will have 14 members. The board of RBL Bank approved raising up to Rs 3,000 crores through the issue of debt securities on a private placement basis, on a "time-to-time basis".
Important takeaways for all competitive exams:
RBL BANK Founded: 1943;
RBL BANK Headquarters: Mumbai;
RBL BANK MD & CEO: R Subramaniakumar;
RBL BANK Tagline: Apno ka Bank.
Agreements News
9. Royal Enfield tie-up with UNESCO to promote cultural heritage of India 
Royal Enfield has partnered with UNESCO (the United Nations Educational, Scientific and Cultural Organisation) to promote and safeguard the 'Intangible Cultural Heritage of India, beginning with the Himalayas.
The programme is curated as an experiential and creative showcase of the Intangible Cultural Heritage (ICH) practices in the Western Himalayas and the North Eastern region.
This includes an exhibition, panel discussions, film screenings, performances and lecture demonstrations. The four-day programme will see eminent artists, designers, chefs, mixologists, musicians, actors, photographers and luminaries of the social development sector.
Important takeaways for all competitive exams:
Royal Enfield CEO: 

B. Govindarajan (18 Aug 2021–);

Royal Enfield Headquarters: 

Chennai;

Royal Enfield Founded: 

1955;

Managing Director and CEO of Eicher Motors: Siddhartha Lal;
Royal Enfield Parent organization: 

Eicher Motors.
10. Hero Electric Partners with Jio-BP for Charging & Battery swapping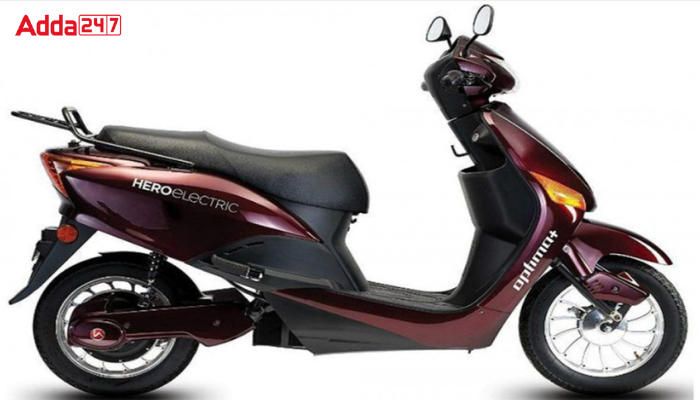 Hero Electric, an Indian electric scooter maker announces a partnership with Jio-BP to provide EV charging and battery swapping solutions in India. The partnership between Hero electric and Jio-BP will allow the automaker's customers access to the latter's charging and battery swapping infrastructure.
In 2020, a joint venture between Mukesh Ambani-led Reliance Industries and British oil giant BP, called Jio-BP. The statement issued by Hero Electric informs that in addition to creating solutions for seamless customer journey on Hero Electric and Jio-BP apps, the companies will bring the best of their Global learning in electrification and apply them to the Indian market to create a differentiated customer experience that delights the customer.
Banking News
11. RBI Report: Bank credit rise expedites 14.2% in the June 2022 quarter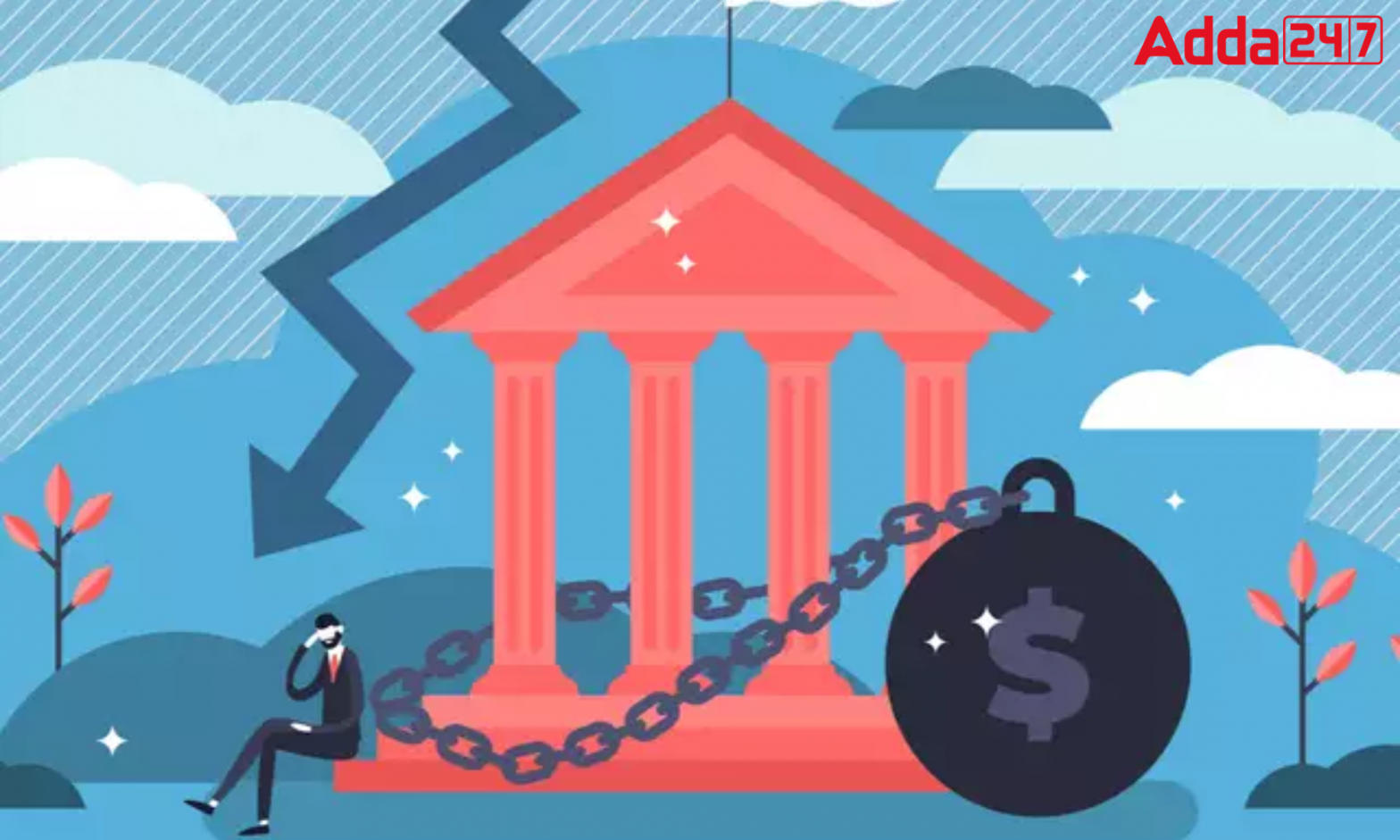 The Bank credit growth increased from 6% in the quarter that ended in June 2021 to 14.2% in the quarter that concluded in June 2022 as per the data released by the Reserve Bank of India.
The Bank credit has increased by 10.8% in the three months that ended in March 2022. The last five quarters have seen a consistent 9.5 to 10.2% annual growth in aggregate deposits.
The "Quarterly Statistics on Deposits and Credit of SCBs for June 2022" were published by the Reserve Bank of India (RBI Report).
All scheduled commercial banks (SCBs), including small financing banks (SFBs), regional rural banks (RRBs), and payments banks, provide this information (PBs).
The last five quarters have seen a consistent 9.5 to 10.2% annual growth in aggregate deposits.
Metropolitan branches continue to account for more than half of all bank deposits, and during the past year, their share has slightly increased.
Business News
12. MCA accepts the merger of BPCL and Bharat Gas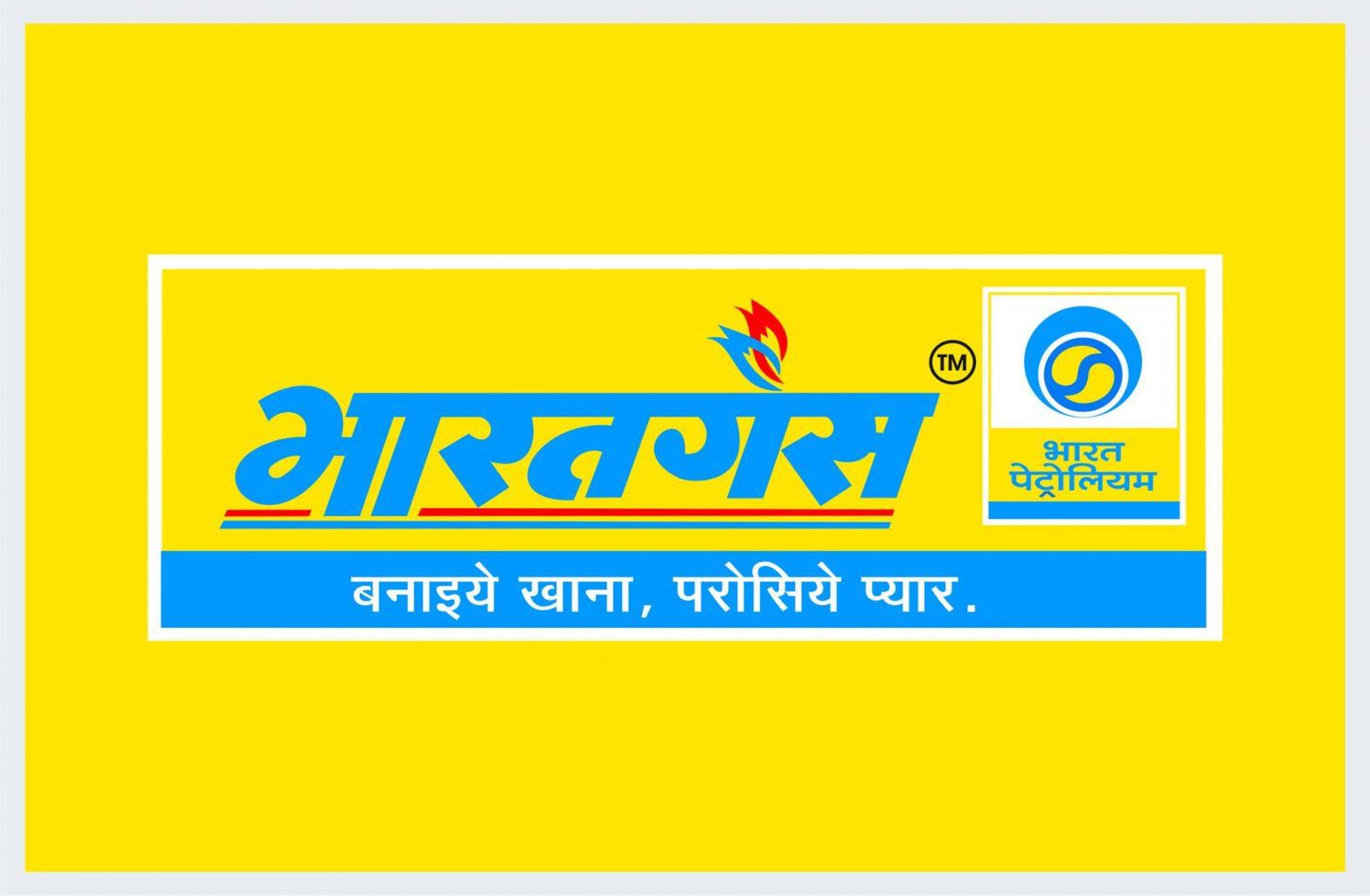 Bharat Petroleum Corporation Ltd (BPCL) the 100% subsidiary, Bharat Gas Resources Ltd (BGRL), has merged with the parent company. The Corporate Affairs Ministry (MCA) issued the decree authorising this merger.
On August 16, the merging plan went into force. According to the terms of the merger proposal, the authorised share capital of BOCL is combined with the authorised share capital of BGRL as of today.
Bharat Gas Resources Ltd (BGRL)'s principal line of business is gas sourcing and selling. In order to simplify the corporate structure and combine the assets and liabilities of Bharat Gas Resources Ltd (BGRL) and BPCL, it was created to develop city gas distribution networks in various geographic locations.
Schemes and Committees News
13. J&K Govt announce Village Defense Guards Program, 2022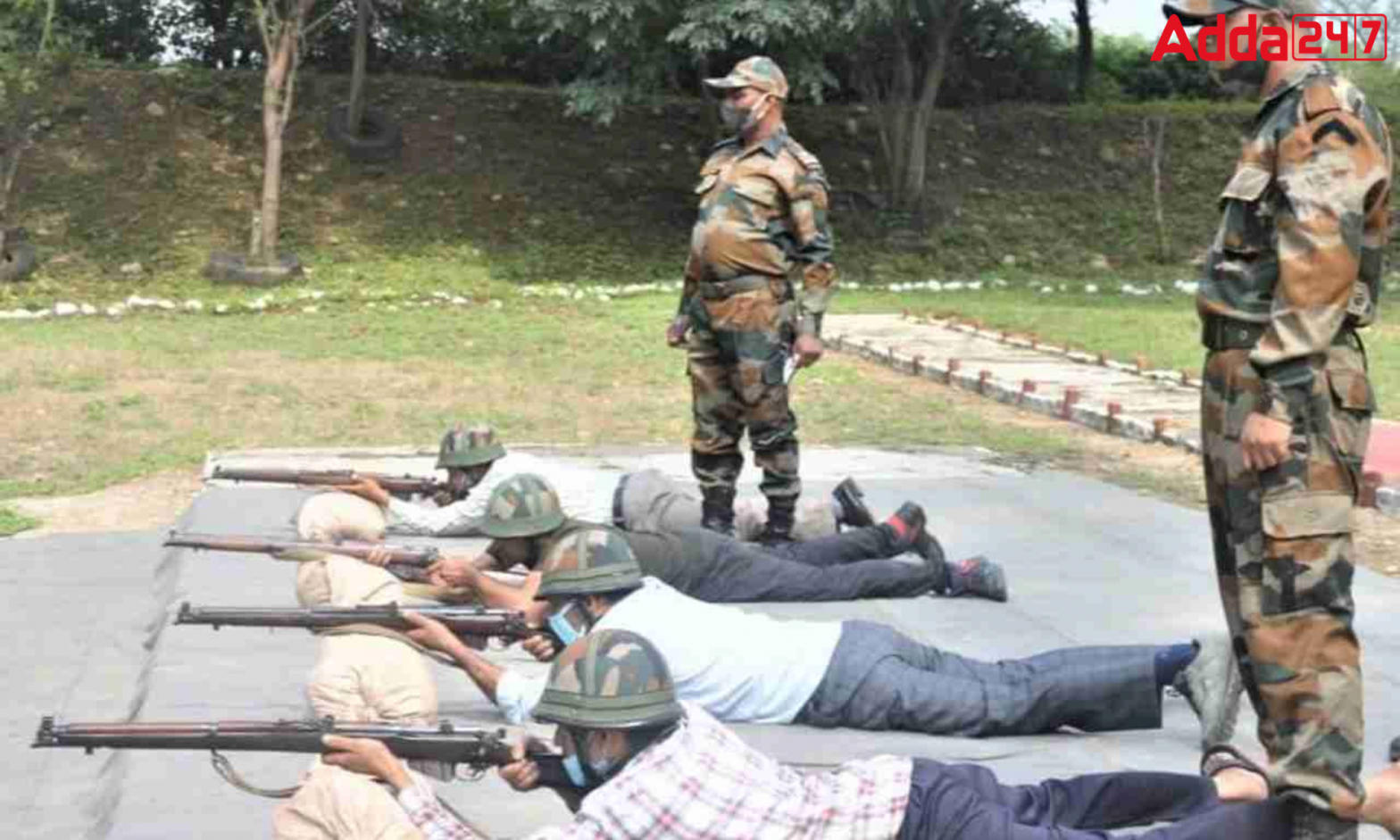 Village Defence Guards Scheme 2022 (VDGS-2022), is a programme with a defence component that was only recently introduced for the state of Jammu & Kashmir (J&K).
The Azadi ka Amrit Mahotsav has already started a number of initiatives, and this programme was also introduced at that time with the primary objective of enhancing security in Jammu's border regions.
On August 14, a new programme, Village Defence Guards Scheme 2022 in the field of defence was unveiled for the state of Jammu and Kashmir (J&K).
In an effort to improve security in Jammu's border regions, this project (Village Defence Guards Scheme 2022) was launched concurrently with the Azadi ka Amrit Mahotsav.
Defence News
14. INS Vikrant To Be Commissioned On Sept. 2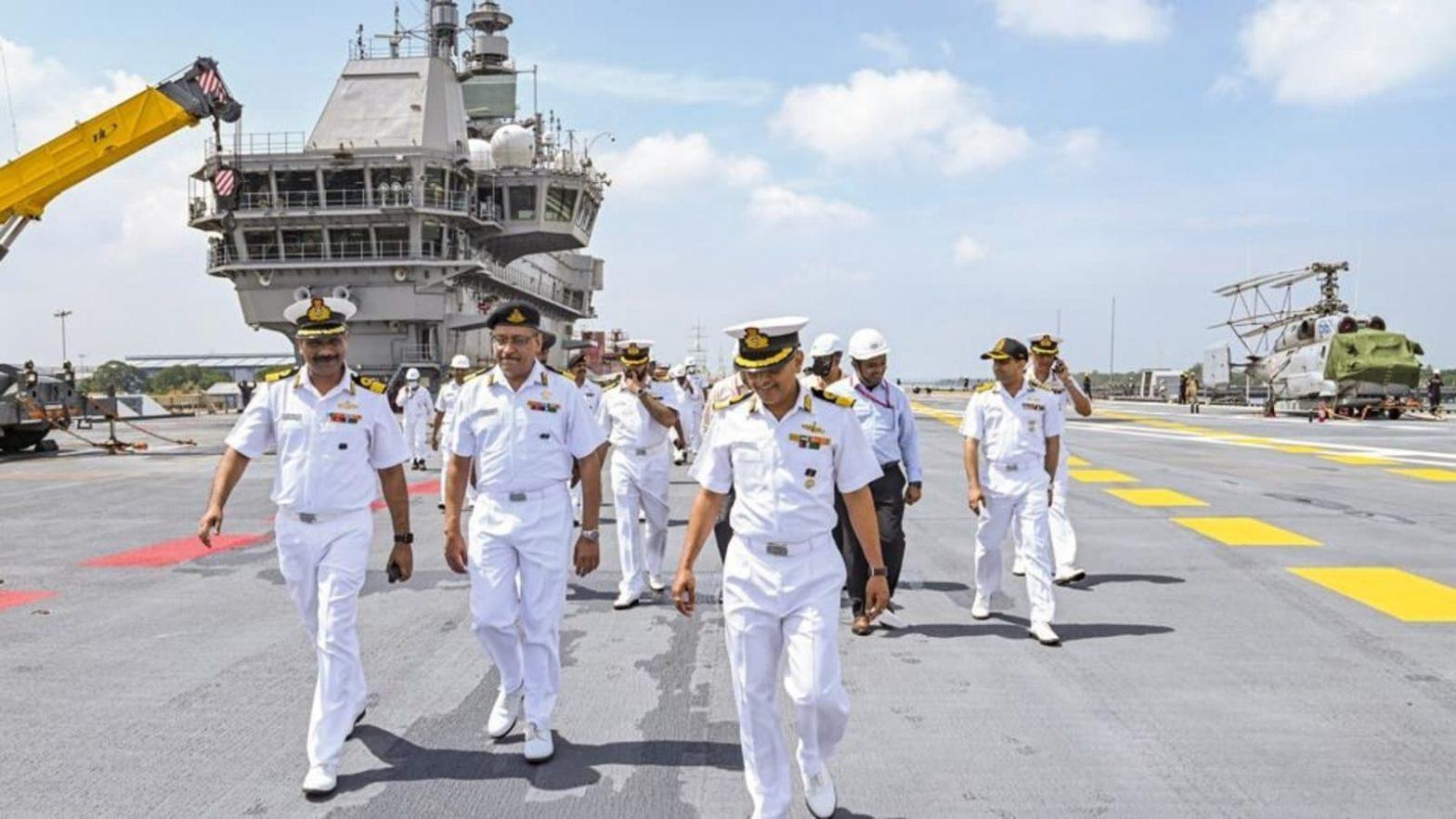 The first indigenous carrier which has been constructed by Cochin Shipyard Ltd, will soon be commissioned as INS Vikrant on September 2. The warship will play the role of ensuring peace and stability in the Indo-Pacific region.
The aircraft landing trials on board INS Vikrant will begin in November and will be completed by mid-2023. INS Vikrant will be commissioned in Cochin in the presence of Prime Minister Narendra Modi, the vice chief said, adding the equipment for the aircraft carrier has been manufactured in 18 states and union territories.
15. DRDO Successfully Tests Pinaka Extended Range Rocket In Pokharan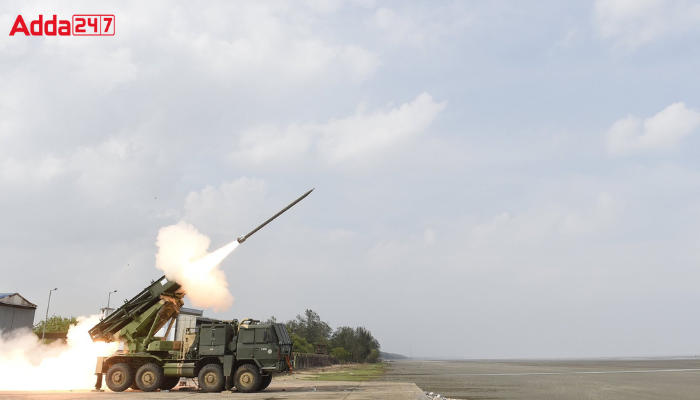 The Pinaka extended range rocket trials developed by the Defence Research and Development Organization (DRDO) were carried out in firing ranges of Pokhran, Rajasthan. Multiple successful Pinaka extended range rocket trials firings were conducted in Pokhran.
The Pinaka extended range is developed by the Defence Research and Development Organization, DRDO, and is produced by a private sector firm. The trials were conducted in the presence of Army officials and DRDO officials. The 15 feet long missile of Advance Navigation and Control System destroyed the target as per the standard.
Science and Technology News
16. James Webb Space Telescope captured Beautiful new Jupiter photos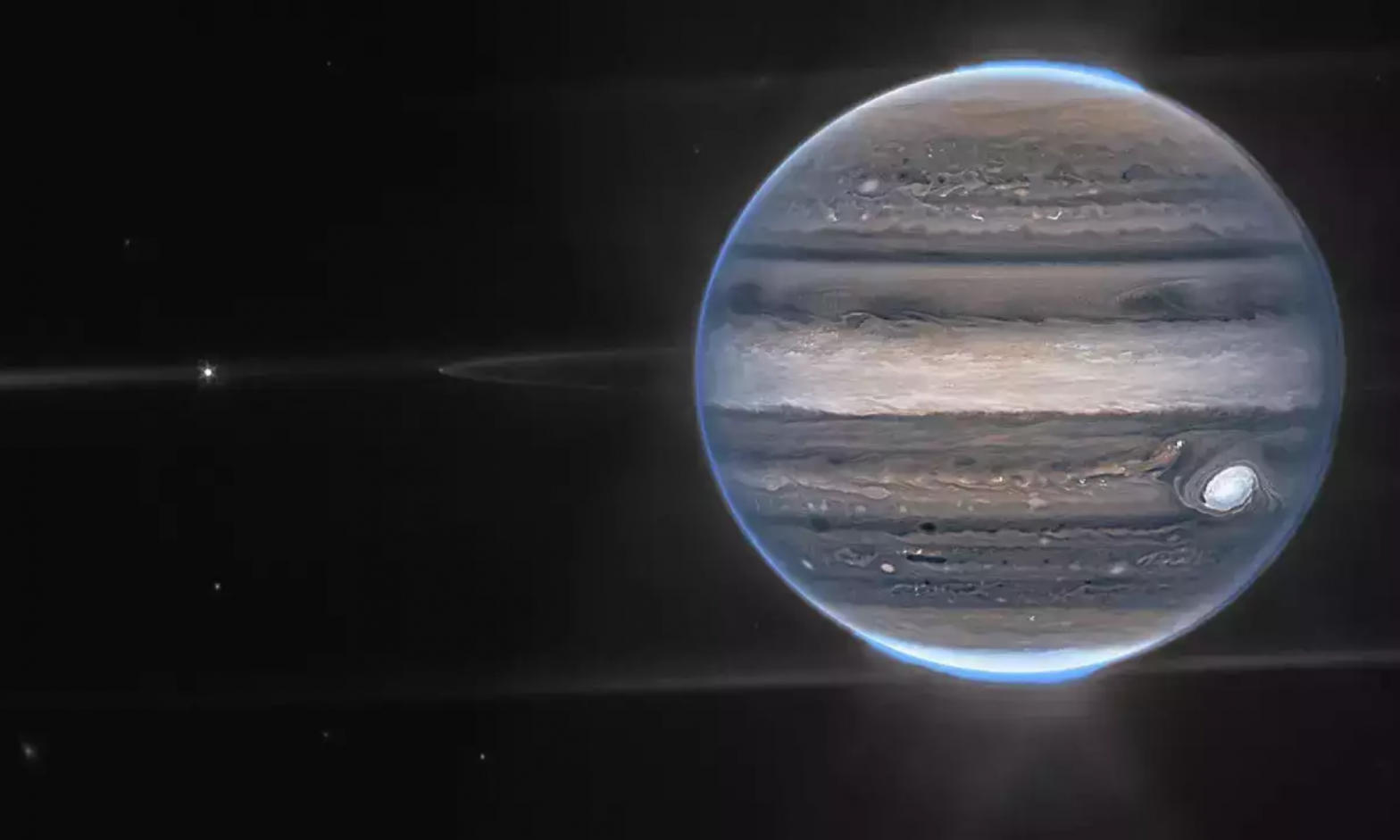 The James Webb Space Telescope recently captured new beautiful photos of Jupiter. The James Webb Space Telescope, which was launched in December 2021, has already captured amazing photographs of colourful galaxies, gorgeous nebulae, and other breathtaking celestial bodies in the furthest reaches of the universe.
The photos by The James Webb Space Telescope have to be created by mapping the infrared light data—which the camera received from Jupiter but the human eye cannot see—onto the visible spectrum.
Summits and Conferences News
17. Fourth Edition of India's Clean Air Summit Begins in Bangalore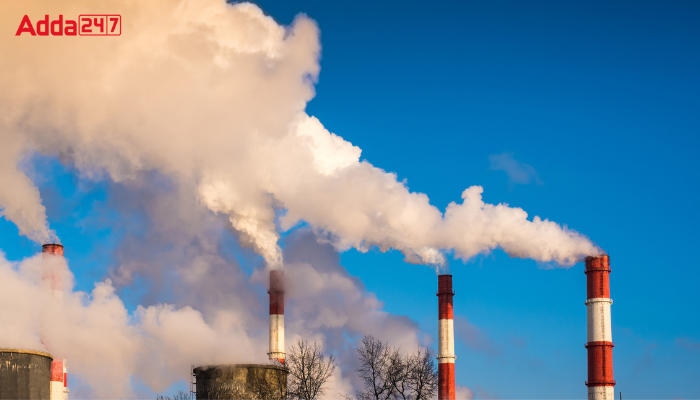 The fourth edition of India's Clean Air Summit (ICAS) took place in Bangalore with global experts. With the help of India's Clean Air Summit, global experts are set to discuss an integrated approach to resolving air pollution and increasing climate change.
India's Clean Air Summit will continue till 26th August 2022. The Centre for Air Pollution Studies (CAPS) and the Centre for Study of Science, Technology, and Policy (CSTEP), think-tanks have organized the summit.
Sports News
18. 14th Asian U-18 Championship: Indian men's volleyball team won bronze medal
Indian men's volleyball team has won the bronze medal by defeating Korea 3-2 in the 14th Asian U-18 Championship in Tehran, Iran. In the preliminary league match too, India defeated Korea but lost to Iran in the semifinal.
The Indian U-18 team has qualified for the FIVB World U-19 Men's Volleyball Championship. Japan clinched the gold after beating Iran in the final match. China finished fifth and Chinese Taipei was placed sixth at the end of the competition.
19. Grandmaster Arjun Erigaisi wins 28th Abu Dhabi Masters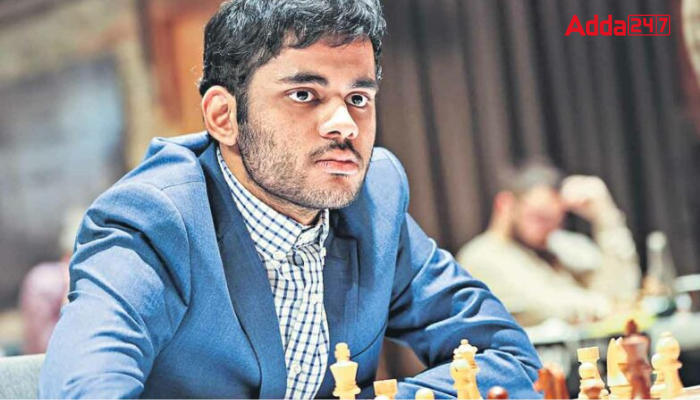 In the 28th Abu Dhabi, Masters Chess Tournament Grandmaster Arjun Erigaisi defeated David Anton Guijarro from Spain in the ninth and final round. Grandmaster Arjun Erigaisi won the 28th Dhabi Masters Chess Tournament with 7.5 points.
Grandmaster Arjun Erigaisi is in the third position in the live rating list and has gained an impressive 35 Elo rating points after the recent Chess Olympiad in India. In the 28th Dhabi, Masters Chess Tournament Grandmaster Arjun Erigaisi won six matches and drew three other games.
Important Days
20. International Dog Day 2022 celebrates on 26th August
International Dog Day is celebrated annually on August 26 to promote the adoption of dogs instead of buying them from pet shops. The day was founded by Animal Welfare Advocate and Pet Lifestyle expert Collen Paige.
The aim of promoting this day is to raise awareness about adopting these animals who are currently in rescue centres. on this day promote dog ownership of all breeds, pure and mixed. Embrace National Dog Day as an opportunity for all dogs to live a safe, happy and abuse-free life.
August 26 was chosen as on this day, Paige's family had adopted their first dog "Sheltie" from an animal shelter when she was just 10 years old. Not only this, Colleen is the founder of National Puppy Day, National Cat Day, and National Wildlife Day as well.
21. Women's Equality Day 2022: History, Theme and Significance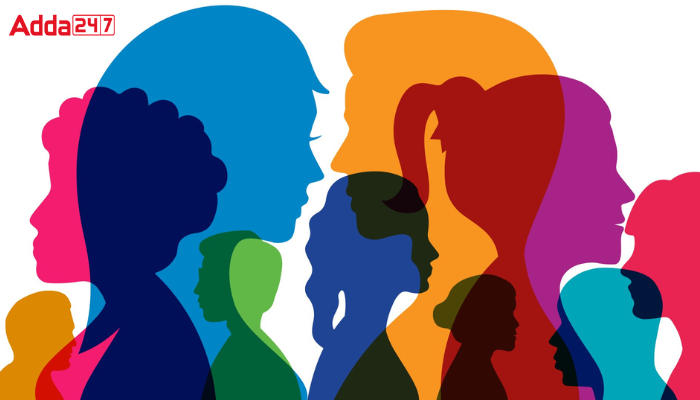 Women's Equality Day 2022 is celebrated all over the world to celebrate women's empowerment and equality. This year, Women's Equality Day will be celebrated on 26th August 2022.
In 1973, the first Women's Equality Day was celebrated across the world. Every year 26th August is celebrated as Women's Equality Day because on this day the United States gave women the right to vote.
Women's Equality Day 2022 will be celebrated on the 26th of August and every year it is based on themes. Women's Equality Day 2022 theme is "Gender Equality Today for a Sustainable Tomorrow".
Miscellaneous News
22. All 23 AIIMS to be named after Local Heroes, Monuments, Geographical Identities
The government of India has approved a proposal to give specific names to all the AIIMS, based on regional heroes, freedom fighters, historical events or monuments of the area, or their distinct geographical identity.
The majority of the 23 All India Institute of Medical Sciences (AIIMS) has submitted a list of names. All the AIIMS are known by its generic name and distinguished only by their location.
A senior official at the Health Ministry confirmed that the institutes will be named after freedom fighters, regional heroes, historical events, notable monuments of the area, or their distinct geographical identity. Under the latest proposal, all AIIMS institutes — fully functional, partially operational or under construction — are to be renamed.
26th August | Current Affairs 2022 | Current Affairs Today | Current Affairs by Ashish Gautam

All the Best BA'ians for the Bank exam!