Daily GK updates are incorporated with the important news that made the current affairs headlines for banking or other competitive exams. Daily GK Update is the complete bag of the important news that is held all day long. One should have complete knowledge about banking terms, current affairs news, etc. So, here is the GK update for 27th August 2022 to help you prepare the Current affairs part. After reading this section, you can successfully attempt Current Affairs Quiz. 
Here is the Daily GK Update of the 27th of August 2022 covering the following news headlines: Google, Judo World Championships, Neeraj Chopra, All India Football Federation, FIFA Council, UEFA Awards, Chief Justice of India.


Top 18 Daily GK Updates: National & International News 
Here is providing below the top 18 important Daily General Knowledge 2022 updates with national & international news.
International News
1. South Korea breaks its own record for the world's lowest fertility rate 
South Korea has once again shattered its own record for the world's lowest fertility rate. South Korean women were estimated, based on 2021 data, to have an average of just 0.81 children over their lifetimes, down from 0.84 a year earlier.
The number of newborns declined in 2021 to 260,600, which equates to about 0.5% of the population.
According to the United Nations' global population projections and World Bank's data, the report further stated that Korea is the world's fastest-ageing nation among economies with a per capita GDP of at least $30,000.
Important takeaways for all competitive exams:
South Korea Capital: Seoul;
South Korea Currency: South Korean Won;
South Korea Prime Minister: Han Duck-soo;
South Korea President: Yoon Seok-youl.
States News
2. Nagaland gets its 2nd railway station in 119 years 
North-east state, Nagaland got its second railway station after a gap of more than 119 years with the commissioning of a new facility at Shokhuvi. Dimapur Railway Station, in the heart of the commercial hub of the state, was inaugurated in 1903.
Chief Minister Neiphiu Rio flagged off the Donyi Polo Express from Shokhuvi Railway Station during the day.
The Donyi Polo Express ran daily between Guwahati in Assam and Naharlagun in Arunachal Pradesh. The train service has now been extended till Shokhuvi, a few kilometres from Dimapur. Nagaland and Arunachal Pradesh will be directly connected by train service with the extension of Donyi Polo Express till Shokhuvi Railway Station.
Important takeaways for all competitive exams:
Nagaland Capital: Kohima;
Nagaland Chief Minister: Neiphiu Rio;
Nagaland Governor: Jagdish Mukhi (additional charge).
3. Samajik Adhikari Shivir Inaugurated for Senior Citizens and Divyangjan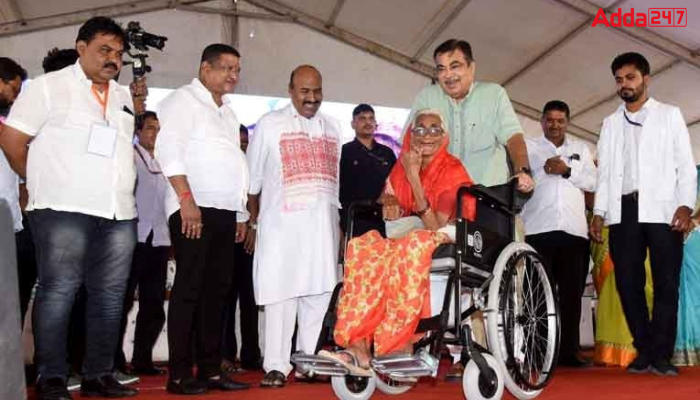 'Samajik Adhikari Shivir' was organized by the Department of SJ&E in association with ALIMCO, Nagpur Municipal Corporation (NMC), and District Administration Nagpur.
The 'Samajik Adhikari Shivir' was organized for the distribution of aid and assisting devices to Senior Citizens under 'Rashtriya Vayoshri Yojana' (RVY Scheme) and 'Divyangjan' under the ADIP scheme of the Ministry of Social Justice and Empowerment, Government of India.
The Union Minister of Road Transport and Highways Shri Nitin Gadkari and Union Minister of Social Justice and Empowerment Dr. Virendra Kumar were the chief guests of the inaugural ceremony. He inaugurated the Campaign and distributed different kinds of aids and assisting devices to Divyangjan and Senior Citizens.
Appointments News
4. Sourav Ganguly named as its first brand ambassador DreamSetGo
DreamSetGo, a sports experiences and travel platform, has announced Sourav Ganguly as its first brand ambassador. Founded in 2019, DreamSetGo is solving a specific problem – access to worldwide sporting events and experiences for fans.
As the "Supercaptain" for DreamSetGo, Ganguly will play a key role in promoting DSG's curated experiences offered through its key partnerships with Manchester City, Chelsea FC, ICC Travel and Tours, AO Travel, F1® Experiences and more.
The startup is focused on delivering seamless, end-to-end, world-class personalized experiences for sports fans in India, giving them an opportunity to fully immerse themselves in the sport. As the "Supercaptain" for the company, he will promote its curated experiences offered through its key partnerships with Manchester City, Chelsea FC, etc.
5. Justice Uday Umesh Lalit takes oath as 49th Chief Justice of India
Justice Uday Umesh Lalit took oath as the 49th Chief Justice of India. Newly elected President of India Smt Droupadi Murmu administered the oath of office at a ceremony held at Rashtrapati Bhavan.
Vice President Jagdeep Dhankhar, Prime Minister Narendra Modi and Union ministers were present at the ceremony. Justice Lalit's predecessor, Justice NV Ramana, was also present at the oath-taking ceremony.
Uday Umesh Lalit is a law graduate from Government Law College, Mumbai. He enrolled with Bar Council of Maharashtra and Goa as an advocate in June 1983.
Defence News
6. Indian Navy's AK-630 gun gets first made in India ammunition
Prime Minister Narendra Modi's Make in India in the defence sector received a major boost as the Indian Navy received the first-ever completely made-in-India 30mm ammunition.
The ammunition will be used in AK-630 guns, which is fitted on warships. This is a major achievement for the country that private industry has developed fully indigenous ammunition. It has been done in 12 months, and all components are indigenous.
The Indian Navy, in its pursuit of Atmanirbharta by fostering the industry, provided technical support in terms of finalisation of drawings, design specifications, inspection tools, and proof and testing of ammunition.
7. Army Speeds Up Procurement Of Zorawar For LAC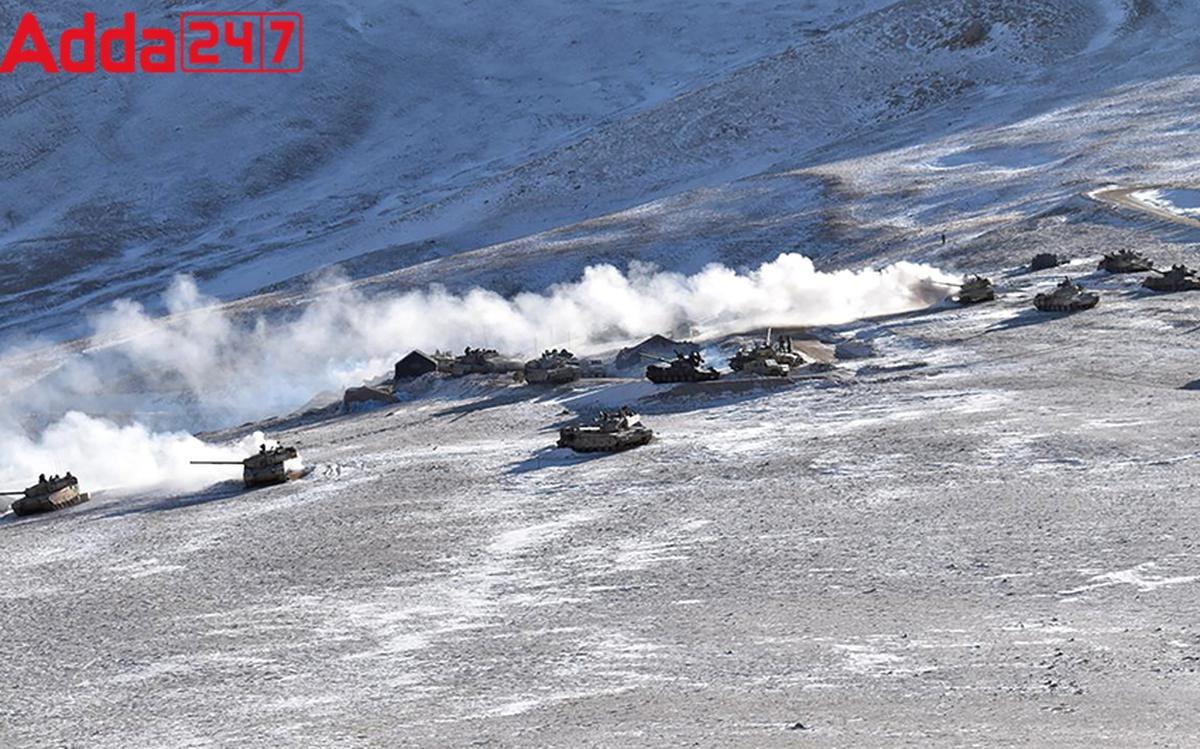 With the experience of deploying armour at an altitude of 15,000 ft. to out-manoeuvre the movement of Chinese forces during the stand-off in eastern Ladakh, the Indian Army is prioritising the procurement of the indigenous Indian light tank, aptly named 'Zorawar', for deployment in the mountains.
In addition, the armoured corps and mechanised forces are inducting swarm drones as well as counter-drone systems as part of the overall modernisation process, official sources said.
8. Taurus Sainik Aramgrah Inaugurated by the Indian Army and DMRC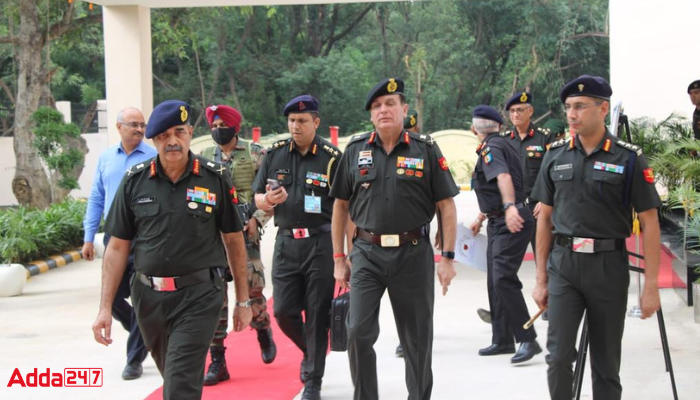 The Taurus Sainik Aramgrah was inaugurated by Lt Gen Nav K Khanduri, AVSM, VSM, GOC-in-C, Western Command at Delhi Cantt.
The Taurus Sainik Aramgrah is the first of its kind project which is constructed by the collaboration of the Indian Army and Delhi Metro Rail Corporation (DMRC). The event was also facilitated by the officials of the Delhi Metro Rail Corporation (DMRC).
The state art facility has 148 beds with an aesthetically designed waiting lounge, in-house dining, green area, and parking.
The Taurus Sainik Aramgrah is constructed to ensure the comfortable stay of serving or retired soldiers and their families.
Banking News
9. BOB financial launches Contactless Credit Card with the Indian Army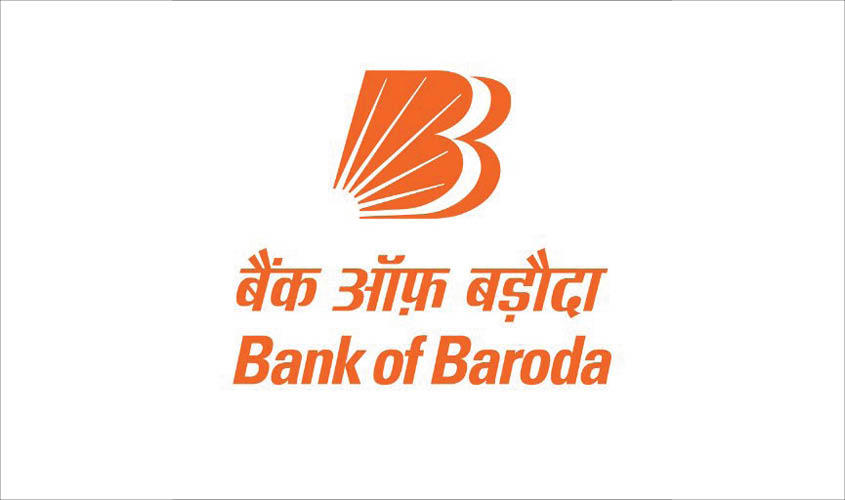 BOB Finance launched a Yoddha co-branded RuPay credit card for Indian Army troops by Bank of Baroda-backed BOB Financial Solutions in collaboration with the National Payments Corporation of India (NPCI).
The new co-branded credit card will be made available on the RuPay platform and have contactless characteristics. BOB Financial Solutions: Credit cards are BOB Financial Solutions' main line of business, and the company prides itself on offering straightforward, uncomplicated solutions that are reasonably priced and quickly handled. Additionally, it provides a wide range of goods that appeal to all customer groups.
10. HDFC Bank and Tata Neu Launches co-branded credit card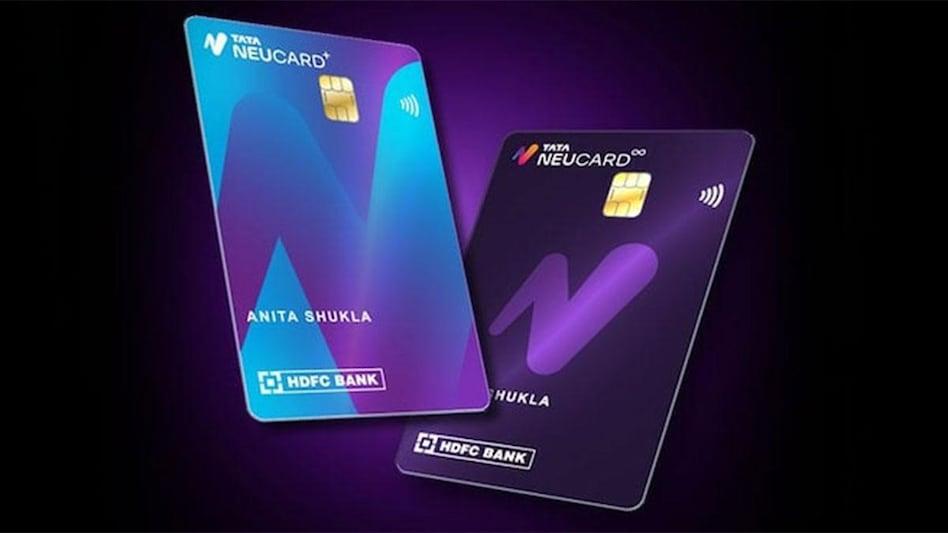 HDFC Bank and Tata Neu, the "super app" of the Tata Group, announced their collaboration to introduce co-branded credit cards.
Tata Neu Plus HDFC Bank Credit Card and Tata Neu Infinity HDFC Bank Credit Card are the two varieties of the card that will be available. The benefits already provided to Tata Neu customers on all of their transactions would be increased by the cards.
The cards will increase the benefits already offered to Tata Neu customers on all of their purchases.
Customers can now earn a total of 7% or 10% of the amount they spend on the Tata Neu app when combined with the existing Tata Neu advantages of 5% NeuCoins, depending on the card version.
11. HDFC leads the credit card market while SBI tops chart in the debit card market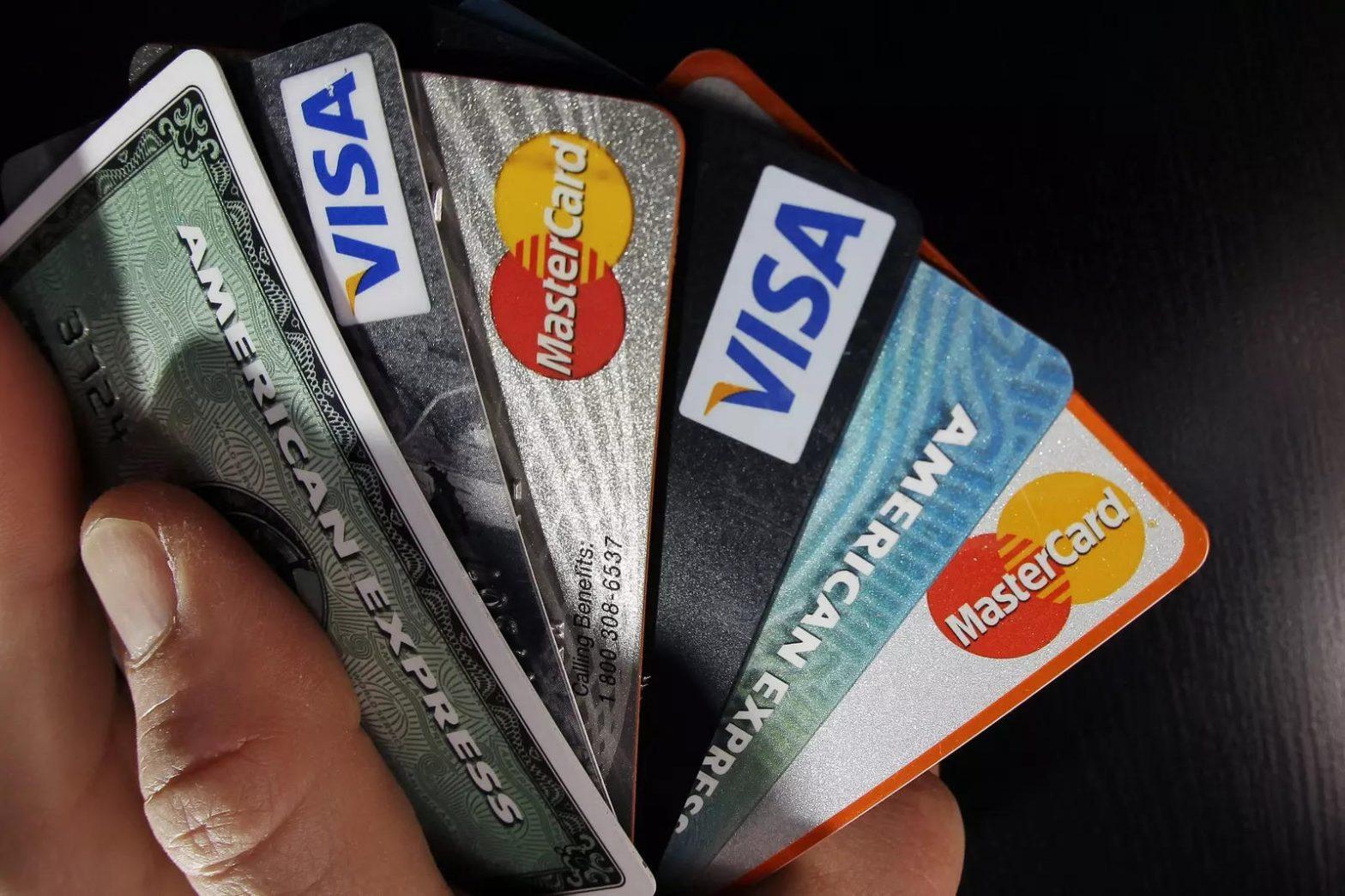 The State Bank Of India (SBI) , the largest bank in the nation, maintained its leadership position in the debit card market  and HDFC Bank in the credit card market as of June 2022, according to the most recent data, despite a 6% decline in year-over-year growth.
According to data compiled by PGA Labs, public sector banks hold a larger percentage of the debit card market than private banks, whereas reverze in the Credit card market. Bank of Baroda came in second with an 8% market share, followed by Bank of India, Canara Bank Union Bank, and Punjab National Bank, each with 5%.
HDFC Bank with a market share of 22%, also led the way in the credit cards category, followed by State Bank Of India (SBI) (18%), ICICI Bank (17%), Axis Bank (12%), RBL Bank (5%), and Kotak Mahindra Bank (5%).
Schemes News
12. GoI carries out the "One Nation One Fertilizer" program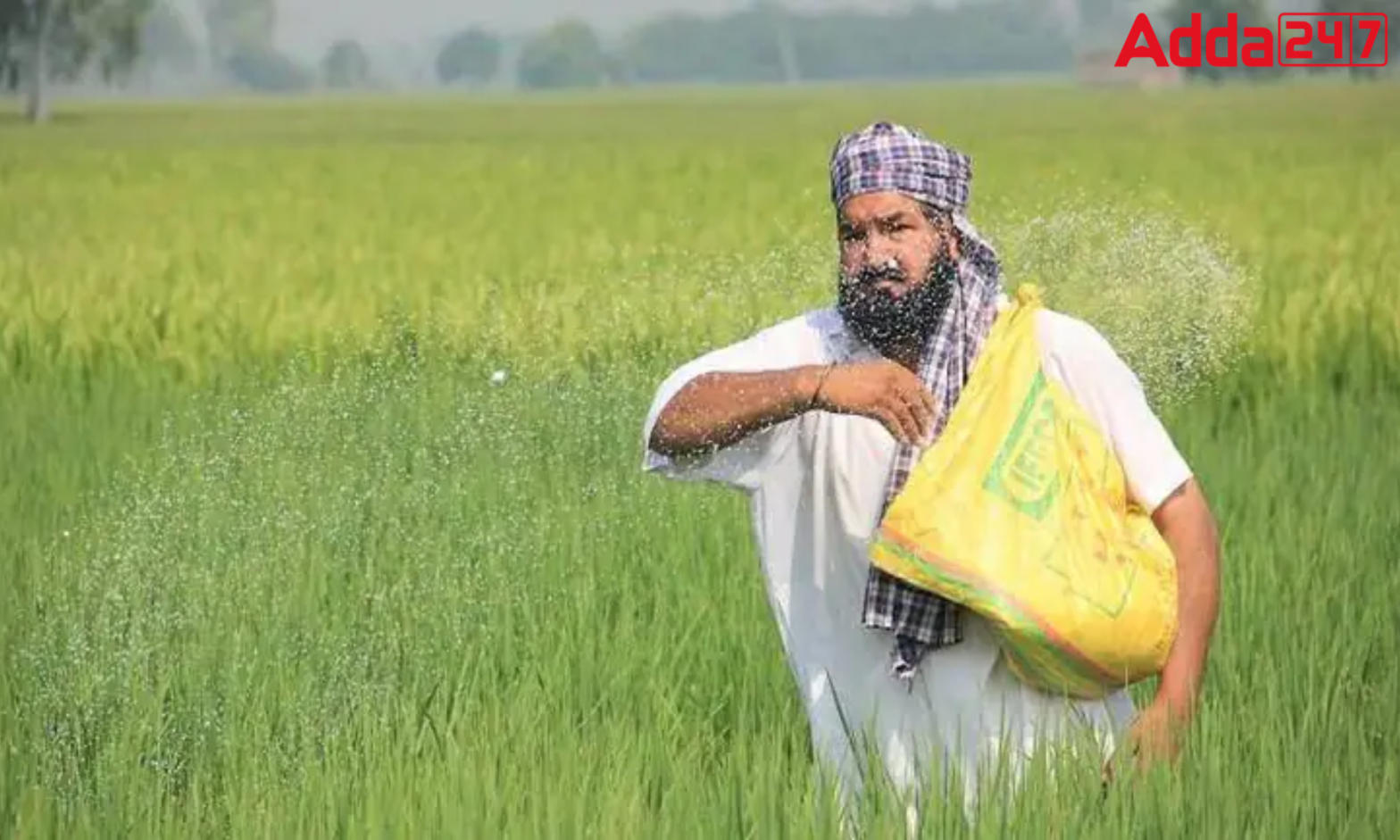 One Nation One Fertilizer: The government issued an order requiring all businesses to market their goods under the brand name "Bharat" in order to standardize fertiliser brands across the nation.
According to the One Nation One Fertilizer order, irrespective of the company that manufactures it, whether in the public or private sector, all fertiliser bags, whether containing urea, di-ammonium phosphate (DAP), muriate of ootash (MOP), or NPK, will sport the brand name "Bharat Urea," "Bharat DAP," "Bharat MOP," and "Bharat NPK."
Awards News
13. UEFA Awards: Karim Benzema, Alexia Putellas win UEFA best player awards
Karim Benzema and Alexia Putellas were rewarded for outstanding seasons by winning the UEFA men's and women's player of the year prizes at a ceremony in Istanbul, Turkey.
France striker Benzema captained Real Madrid to victory over Liverpool in the Champions League final and scored 15 goals in the competition, while Putellas was the top scorer in the Women's Champions League, helping Barcelona reach the final which they lost to Lyon.
The coaching awards went to the winners of the two biggest events last season: Carlo Ancelotti of Madrid and Sarina Wiegman, who led England to the Euro 2022 title.
Sports News
14. FIFA Council remove ban on Indian football
The Bureau of the FIFA Council has decided to lift the suspension that was imposed on the All India Football Federation (AIFF) due to undue third-party influence.
The decision was taken after FIFA received confirmation that the mandate of the committee of administrators that was set up to assume the powers of the AIFF Executive Committee had been terminated and that the AIFF administration had regained full control of the AIFF's daily affairs.
The FIFA U-17 Women's World Cup 2022™ scheduled to take place on 11-30 October 2022 will be held in India as planned. The FIFA U-17 Women's World Cup will now be successfully held in the country in October.
ATK Mohun Bagan will also be able to participate in the AFC Cup Inter-Zonal semi-finals where they will be facing Kuala Lumpur City FC.
15. Neeraj Chopra wins Lausanne Diamond League with 89.08m throw
Olympic champion and javelin thrower, Neeraj Chopra scripted history as he became the first Indian to clinch a Lausanne Diamond League. In his first attempt, he hurled the spear 89.08m to seal his victory in his own style.
His 89.08m throw was his third career-best effort, followed by a second throw measuring 85.18m. Meanwhile, Tokyo Olympics silver medalist Jakub Vadlejch finished second with a best throw of 85.88m, followed by USA's Curtis Thompson was third with a best effort of 83.72m.
16. Judo World Championships: Linthoi Chanambam Wins India's First-ever Gold Medal
Indian judoka Linthoi Chanambam scripted history by winning India's first-ever medal in Judo World Championships with a gold in the Women's 57kg category at the World Judo Cadet (U18) Championships. The 15-year-old judoka outclassed Brazil's Bianca Reis in the 57-kg category final.
Linthoi Chanambam became the first Indian judoka to win a medal at any age-group category of the World Championships.
The 15-year-old has been one of the best judokas from India in the past couple of years and is also part of the Indian government's TOPS programme. She came into the spotlight with a gold medal at the Sub-Junior National Judo Championships in 2017 and since then she has been training at JSW's Inspire Institute of Sports judo programme.
Science and Technology News
17. Google announced a programme for 100,000 developers in India
IT giants, Google has unveiled a programme to upskill 100,000 Indian developers and researchers in cyber security.
The campaign will be part of the company's Cyber Security Roadshow, which will cover multiple cities across India and offer tools, tutorials, and mentorship on security practices for building consumer apps, as well as enterprise programmes.
The upskilling programme will cover two major programme areas, Android and Google Cloud, and will be aimed at upskilling 100,000 lakh engineers in India.
Important takeaways for all competitive exams:
Google Founded: 1998;
Google Founders: Larry Page and Sergey Brin;
Google Headquarters: Mountain View, California, US;
Google CEO: Sundar Pichai.
18. AirAsia India Becomes the First Airline to use CAE's AI Training System
AirAsia India becomes the first airline to use CAE's artificial intelligence-powered training system to train the airline's pilots. CAE is the leading provider of pilot training solutions that are based on simultaneous technology.
The CAE headquarters are in Canada. The training system adopted by AirAsia is called the CAE Rise, which provides real-time data during pilot training sessions and analyses them to deliver higher quality training. CAE Rise also enables the translation of simulator training data into valuable insights for instructors.
27th August | Current Affairs 2022 | Current Affairs Today | Current Affairs by Ashish Gautam

All the Best BA'ians for the Bank exam!