Here is the daily GK update of 31st May & 01st June 2020 covering the following news headlines: Chhatisgarh, Carat India, FSSAI, IIFCL, Wajid Khan, AI Portal.
Daily GK updates are incorporated with the important news that made the current affairs headlines for banking or other competitive exams. Daily GK Update is the complete bag of the important news that held all day long. One should have complete knowledge about the banking terms, current affairs news, etc. So, here is the GK update of 31st May & 01st June 2020 to help you prepare the Current affairs part. After reading this section, you can successfully attempt Current Affairs Quiz.

National News
1. Ravi Shankar Prasad launches program "Responsible AI for Youth"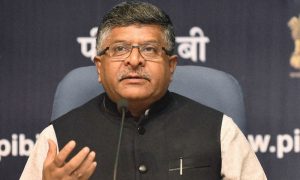 National Program for the youth titled "Responsible AI for Youth" has been launched by the Union Minister for Electronics & Information Technology, Communications and Law & Justice, Ravi Shankar Prasad to empower the youth of India with appropriate new age tech mind-set, hence making them digitally ready for the future. The program has been rolled out by National e-Governance Division, Ministry of Electronics & IT in collaboration with Intel India, along with the support from Department of School Education and Literacy (DoSE&L), Ministry of Human Resource Development.
2. National "Artificial Intelligence Portal" of India launched
Union Minister for Electronics and IT, Law and Justice and Communications, Ravi Shankar Prasad has launched the National "Artificial Intelligence Portal" of India called "ai.gov.in". It has been jointly developed by Ministry of Electronics and IT along with IT Industry. It would be responsible for sharing of resources like articles, investment funds in AI, startups, companies, resources and educational institutions related to AI, and hence will act as a one stop digital platform for AI related developments in India.
State News
3. GoI approves Rs 445 crore for Chhatisgarh to implement Jal Jeevan Mission
The Government of India has approved Rs 445 crore for the implementation of Jal Jeevan Mission in Chhatisgarh in 2020-21. The Chhattisgarh government has prepared a roadmap to achieve 100% Functional Tap Water Connection (FHTC) by year 2023-24 under which it will provide tap connections to 20 lakh households out of the total of 45 lakh households in the State. The state has prioritised to focus on water scarce areas, SC/ ST dominated habitations/ villages, quality-affected areas, Sansad Adarsh Gramin Yojana villages, aspirational districts.
Important takeaways for all competitive exams:
Chief Minister of Chhatisgarh: Bhupesh Baghel; Governor: Anusuiya Uikey.
Appointments News
4. Carat India appoints Anita Kotwani as its Chief Executive Officer
Anita Kotwani has been appointed as the Chief Executive Officer of Carat India, a media agency owned by Dentsu Aegis Network (DAN). Taking over as CEO of the media agency, she will work towards Carat India's strategic progress and business growth nationally. She will also help the media agency to deliver enhanced integrated solutions to clients by focusing on developing and leading significant tools as well as capabilities within the agency.
5. Arun Singhal becomes Chief Executive Officer of FSSAI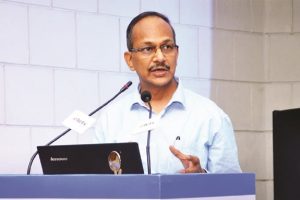 The Appointments Committee of the Cabinet has approved the appointment of Arun Singhal as Chief Executive Officer of Food Safety and Standards Authority of India (FSSAI). He is currently serving as the special secretary to the department of health and family welfare. FSSAI is the food regulatory in India which is in charge for setting up standards for the food industry and also to regulate the manufacturing, storage, distribution, sale, and import of foods.
6. PR Jaishankar becomes Managing Director of IIFCL
The appointments committee of the cabinet headed by Prime Minister Narendra Modi has approved the appointment of PR Jaishankar as the Managing Director of India Infrastructure Finance Company Ltd. Some other appointmnets include: Vasantharao Satya Venkata has been appointed as Deputy Managing Director (DMD) for Small Industries Development Bank of India. Harsha Bangari has been appointed as DMD of Exim Bank. Sunil Kumar Bansal has been appointed as DMD of IFCI Ltd.
Important Days
7. Global Day of Parents celebrated on 1st June
United Nations celebrates Global Day of Parents on 1st of June every year to honour all the parents throughout the world. It recognizes the primary responsibility of the family in nurturing and protecting their children. It emphasizes on the critical role of parents in the rearing of children. The day was designated by the General Assembly in 2012 to honour all the parents throughout the world.
Important takeaways for all competitive exams:
Secretary-General of United Nations: António Guterres.
8. World Milk Day celebrated on 01st June
The Food and Agriculture Organisation of the United Nations celebrates World Milk Day every year on 01st June to recognize the importance of milk as a global food, and to celebrate the dairy sector. This year, the day was celebrated with a "Enjoy Dairy Rally" that commenced on 29th May 2020 and culminated with World Milk Day i.e. on 01st June 2020. The theme of World Milk Day 2020 is "20th Anniversary of World Milk Day".
9. World No Tobacco Day celebrated on 31 May 2020
World Health Organization (WHO) celebrates World No Tobacco Day every year on 31st May to draw global attention to the tobacco epidemic including the preventable death and disease it causes. The World Health Organization is celebrating the World No Tobacco Day every year since 1987 on 31st May. This year, the celebration of day will aware the public on the risks of using tobacco, the business practices used by the tobacco companies to attract youth, the efforts made by WHO to fight the tobacco epidemic, and how people around the world can claim their right to health and healthy living in order to protect future generations.
Important takeaways for all competitive exams:
Director General of WHO: Tedros Adhanom; Headquarters: Geneva, Switzerland.
Obituaries News
10. Singer & music composer Wajid Khan passes away
Singer & music composer Wajid Khan passed away. He was renowned for his partnership with his brother Sajid and the duo was known as "Sajid-Wajid" who made their Bollywood debut in 1998 with movie Pyaar Kiya Toh Darna Kya and went on to work in various films such as Garv, Tere Naam, Tumko Na Bhool Payenge, Partner and various others. Wajid Khan also mentored the participants of singing reality shows "Sa Re Ga Ma Pa 2012" and "Sa Re Ga Ma Pa Singing Superstar".
Miscelleaneous News
11. PM Modi launches Video Blogging contest "My Life My Yoga"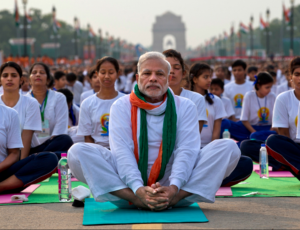 A Video Blogging Contest titled "My Life My Yoga" (also called "Jeevan Yoga") has been launched by the Indian Prime Minister Narendra Modi. "My Life My Yoga" is a joint effort by the Ministry of AYUSH and the Indian Council for Cultural Relations (ICCR). The contest is open to all participants across the world. The participants will be able to submit their entries via various social media platforms such as Facebook, Instagram and Twitter.
Important takeaways for all competitive exams:
Ministers of State for Ayurveda, Yoga and Naturopathy, Unani, Siddha and Homoeopathy (AYUSH): Shripad Yesso Naik.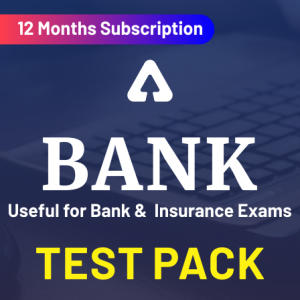 Watch Video Current Affairs show of 31st May & 01st June 2020
Visit Achieversadda.com and participate in discussions with other aspirants and achievers. Get answers to your queries and connect with others on Achieversadda.com
All the Best BA'ians for RBI Assistant Mains!