Here is the Daily GK Update of 8th December 2020 covering the following news headlines: Agra Metro project, iMobile Pay, GST payers, REIT Funds, ICAR, Rabindranath Tagore Literary Prize.
Daily GK updates are incorporated with the important news that made the current affairs headlines for banking or other competitive exams. Daily GK Update is the complete bag of the important news that held all day long. One should have complete knowledge about the banking terms, current affairs news, etc. So, here is the GK update of 8th December 2020 to help you prepare the Current affairs part. After reading this section, you can successfully attempt Current Affairs Quiz.
National News
1. PM Modi virtually inaugurates Construction work of Agra Metro project
Prime Minister Narendra Modi has inaugurated the construction work of the Agra Metro project in Agra, Uttar Pradesh.
The Agra Metro project comprises 2 corridors with a total length of 29.4 km. It would connect major tourist attractions like Taj Mahal, Agra Fort, Sikandra with railway stations and bus stands. 
The estimated cost of the project will be around Rs 8,379.62 crore. It will be completed in 5 years.
The Uttar Pradesh Metro Rail Corporation (UPMRC) has set the target to complete the first phase of the Agra Metro Rail Project by December 2022.
Once operational, the project will boost `Ease of Living` of the 26 lakh population of the city and also cater to more than 60 lakh tourists who visit Agra every year.
It will also provide an environment-friendly Mass Rapid Transit System to the city.
Banking News
2. ICICI Bank Launches iMobile Pay to offer Payments
The private lender ICICI Bank has launched a new version of its mobile payment app called iMobile Pay, to offer payment and banking services to customers of any bank.
The latest version of the app is interoperable and will now allow payments and other banking services to even those customers who do not hold an ICICI Bank account.
Using the app, the customers of other banks can link their bank account, generate a UPI ID and start paying, shopping, transfer funds to any bank account or to any other payment apps or digital wallets; or bill payments and online recharges, among others.
It also offers instant banking services such as savings account, investments, loans, credit cards, gift cards, and travel cards, among others.
Important takeaways for all competitive exams:
ICICI Bank Headquarters: Mumbai, Maharashtra.
ICICI Bank MD & CEO: Sandeep Bakhshi.
ICICI Bank Tagline: Hum Hai Na, Khayal Apka.
Economy News
3. Centre Launches QRMP scheme for GST payers
The Central Government has launched 'Quarterly Return filing & Monthly Payment of Taxes (QRMP)' scheme for small taxpayers under the GST system.
Taxpayers with an aggregate annual turnover of up to Rs 5 crore in the preceding financial year and have filed their October GSTR-3B (sales) return by November 30, 2020, are eligible for this scheme.
The notifications for the same were issued by the Central Board of Indirect Taxes and Customs (CBIC).
Important takeaways for all competitive exams:
CBIC Chairman: M. Ajit Kumar.
CBIC Parent Ministry: Ministry of Finance.
Business News
4. Kotak AMC launches REIT Fund of Funds scheme
Kotak Mahindra Asset Management Company (Kotak Mutual Fund), has launched Kotak International REIT Fund of Funds, India's first diversified REIT Mutual Fund. REIT stands for Real Estate Investment Trust.
Kotak International REIT Fund of Funds is an open-ended mutual fund scheme that will invest in units of SMAM Asia REIT Sub Trust Fund.
This mutual fund scheme will have a diversified investment portfolio comprising of listed REITs which will invest in real estate projects like residential, office, data centres, warehousing, retail and hospitality.
The Kotak International REIT Fund of Funds will invest in units of Japan-based SMAM Asia REIT Sub Trust Fund.
The SMAM Asia REIT Sub Trust Fund is one of the largest Asia Pacific (Ex Japan) REIT funds investing in listed REITs in the Asia Pacific region.
It is managed by Sumitomo Mitsui DS Asset Management Company, which has a significant portfolio of listed Real Estate Investment Trusts in Singapore, Australia and Hong Kong.
Important takeaways for all competitive exams:
MD of Kotak Mahindra Asset Management Company: Nilesh Shah.
Kotak Mahindra Asset Management Company Headquarters: Mumbai, Maharashtra.
Awards News
5. ICAR wins 2020 King Bhumibol World Soil Day Award
The Indian Council of Agricultural Research (ICAR), has won the prestigious International King Bhumibol World Soil Day Award for 2020.
The award was presented annually by the Food and Agriculture Organization (FAO).
The award was conferred to the ICAR on the occasion of World Soil Day, on December 5. ICAR India will officially receive the award by Her Royal Highness, Princess Maha Chakri Sirindhorn of Thailand, during an event in Bangkok in January 2021.
Important takeaways for all competitive exams: 
Food and Agriculture Organization Head: 

Qu Dongyu

Food and Agriculture Organization Headquarters: Rome, Italy.
Food and Agriculture Organization Established: 16 October 1945.
6. Raj Kamal Jha wins Rabindranath Tagore Literary Prize
Journalist-author, Raj Kamal Jha has won the 3rd Rabindranath Tagore Literary Prize for his novel, "The City and The Sea".
Due to the COVID-19 pandemic, the winner of the $5,000 prize was announced online in Copenhagen, Denmark.
Jha's book, which is based on the December 2012 Nirbhaya rape and murder case, was chosen from ten shortlisted books including Amitav Ghosh's Gun Island, Nirmala Govindarajan's Taboo and Ranjit Hoskote's Jonahwhale.
The Rabindranath Tagore Literary Prize for Social Achievement 2020 was conferred to His Majesty Sultan Qaboos bin Said Al Said, the late Sultan of Oman and The People of Oman,
Renowned Indian choreographer Sandip Soparrkar for his contribution to the betterment of society through his initiative Dance for a Cause.
Sports News
7. Jehan Daruvala becomes first Indian to win F2 race
Jehan Daruvala created history, as he became the first Indian to win a Formula 2 race at the 2020 Sakhir Grand Prix, Bahrain.
This was the final race of the F2 season. The Formula 2 Championship is a second-tier single-seater racing championship.
The 22-year-old Jehan Daruvala is currently a member of the Red Bull Junior Team and competes for Carlin Motorsport.
His Japanese teammate, Yuki Tsunoda came second while Britain's Daniel Ticktum was in a third spot. Racing legend Michael Schumacher's son Mick Schumacher was crowned as the overall F2 champion of the season.
8. Sri Lanka to host Asia Cup in 2021
Sri Lanka will host the Asia Cup in June 2021 while Pakistan has earned the rights to host the tournament in 2022.
As per the original schedule, the tournament was supposed to be hosted by Pakistan in 2020, however, it got postponed due to the COVID-19 pandemic.
Now the event has been moved forward to June 2021, with Sri Lanka Cricket taking the hosting rights from PCB. As compensation, PCB has got the hosting rights for the 2022 edition.
9. Sergio Perez wins Sakhir Grand Prix 2020
Sergio Perez (Mexico-Racing Point-BWT Mercedes), won the 2020 Sakhir Grand Prix at the Bahrain International Circuit in Sakhir, Bahrain.
Esteban Ocon (Renault-France) secured the second position, followed by and Lance Stroll (Racing Point-BWT Mercedes-Canada) at third place.
The race was the maiden edition of the Sakhir Grand Prix and sixteenth race of the 2020 Formula One World Championship.
This is the first Formula One win for Perez. He is also the first Mexican Formula One driver to win a race since Pedro Rodríguez won the 1970 Belgian Grand Prix.
Obituaries News
10. All India Radio writer Madhukar Gangadhar passes away
Eminent Hindi writer, Madhukar Gangadhar passed away. He was the lead storyteller of the new story movement.
He was an associate of Renuji in Patna Akashvani, director of All India Radio in Allahabad & Deputy Director General at Delhi AIR.
After serving for 39 years in All India Radio (AIR) he became an independent writer based in Delhi.
'Motiyo Wale Hath', 'Hirna Ki Aankhen' are some of his most well-known works.
Important takeaways for all competitive exams: 
AIR since 1957 as Akashvani; it was established in 1936.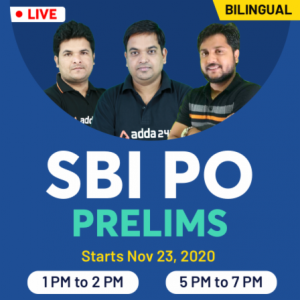 8th December Current Affairs 2020 | Current Affairs Today | Daily Current Affairs 2020
Visit Achieversadda.com and participate in discussions with other aspirants and achievers. Get answers to your queries and connect with others on Achieversadda.com

All the Best BA'ians for SBI PO Prelims!