The State bank of India will be conducting the SBI Clerk Mains Exam 2021 tomorrow on 1 October 2021 and on 17 October 2021. Tomorrow is the day when all your hard work and determination will be tested. The best wishes of Adda247 are with all the aspirants and wish you success in the exam with good marks. Candidates are advised to stay optimistic and maintain their calmness while solving the question paper and not panic due to the restricted time limit. It is time that you refrain yourself from the learning process and get a sound sleep to relax your mind and body.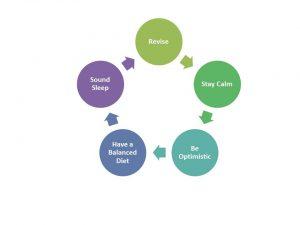 Candidates must ensure that all the documents are aligned properly to be carried tomorrow. We hope that you have taken out the hard copy of your SBI Clerk Mains Admit card 2021. We advise you to read all the instructions on the hall ticket thoroughly including the COVID-19 guidelines that are being followed by the examination center.
Candidates must confirm the location of the exam Centre via Google maps to avoid any last-minute hassle.
Once again we wish you all the best of luck for your big day tomorrow!
Candidates Must Check: