The Banking Awareness section constitutes a major part of a competitive examination and needs your undivided attention. With the increased competition in the field of Banking examinations, it has now become very important to cover up all the sections efficiently. One subject that can help you bagging graceful marks in the minimum time in these examinations is Banking Awareness. Banking Awareness Quiz not only helps you deal with the General Awareness Section of Banking Exams but also, the Personal Interview round of Banking or Insurance Recruitment.

To complement your preparation for General Awareness section of the upcoming exams like SBI Clerk Mains and RBI Assistant Mains we are providing you Banking Awareness Quiz of 1st June 2020 covering the following topics: Banking reforms, KYC, STT, Mutual Fund, Bureau of Indian Standards.
Q1. Which of the following agreement/accord is related to banking reforms?
(a) Vienna agreement
(b) Basel accord
(c) Nagoya Protocol
(d) Cartagena Protocol
(e) None of the given options is true
Q2. What is the meaning of KYC in banking/financial sector?
(a) Know Your Customer very well
(b) Know Your exiting Customer very well
(c) Know Your prospective Customer very well
(d) Satisfy yourselves about the customer's identity and activities
(e) None of the given options is true
Q3. What is full form of STT?
(a) Standard Transaction Tax
(b) Securities Transaction Tax
(c) Securities Transfer Tax
(d) Standard Transfer Tax
(e) None of the given options is true
Q4. Which was the first Mutual Fund started in India _______?
(a) SBI Mutual Fund
(b) HDFC Mutual Fund
(c) Kotak Pioneer Mutual Fund
(d) Indian Bank Mutual Fund
(e) Unit Trust of India
Q5. Where is the headquarters of Bureau of Indian Standards (BIS)?
(a) Mumbai
(b) Kolkata
(c) Bhubaneswar
(d) New Delhi
(e) Chennai
Solutions
S1. Ans.(b)
Sol. The Basel Accords are three series of banking regulations (Basel I, II, and III) set by the Basel Committee on Bank Supervision (BCBS).
S2. Ans.(d)
Sol. This process helps to ensure that banks' services are not misused. The KYC procedure is to be completed by the banks while opening accounts and also periodically update the same.
S3. Ans.(b)
Sol. STT is governed by Securities Transaction Tax Act (STT Act) and STT Act has specifically listed down various taxable securities transaction i.e., transaction on which STT is leviable.
S4. Ans.(e)
Sol. The mutual fund industry in India began in 1963 with the formation of the Unit Trust of India (UTI) as an initiative of the Government of India and the Reserve Bank of India. Much later, in 1987, SBI Mutual Fund became the first non-UTI mutual fund in India.
S5. Ans.(d)
Sol. The headquarters of Bureau of Indian Standards (BIS) is in New Delhi.
To attempt the complete quiz refer to the links given below:
Start Your Preparation for RBI Assistant Mains? Fill this form to get free Study Material
You may also like to read: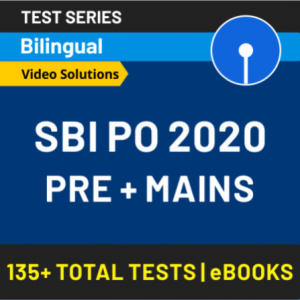 Watch the Current Affairs Show of 31st May and 1st June 2020: