The Banking Awareness section constitutes a major part of a competitive examination and needs your undivided attention. With the increased competition in the field of Banking examinations, it has now become very important to cover up all the sections efficiently. One subject that can help you bagging graceful marks in the minimum time in these examinations is Banking Awareness. Banking Awareness Quiz not only helps you deal with the General Awareness Section of Banking Exams but also, the Personal Interview round of Banking or Insurance Recruitment.

To complement your preparation for General Awareness section of the upcoming exams like SBI Clerk Mains and RBI Assistant Mains we are providing you Banking Awareness Quiz of 9th July 2020 covering the following topics: Mutual Funds, KYC Compliance, MICR, Open Money Market.
Q1. In India Mutual Funds are regulated by-?
(a) Securities and Exchange Board of India
(b) Reserve Bank of India
(c) State Bank of India
(d) Small Industrial Development Bank of India
(e) None of the given options is true
Q2. KYC Compliance is done to-
(a) Identify a person
(b) To know the address of a person
(c) To ensure the genuineness the person"s identity as mentioned in the application and to verify the correctness of address
(d) Concern state government
(e) None of the given options is true
Q3. What is the full form of MICR?
(a) Magnetic Ink Character Recognition
(b) Maximum Individual Cancer Risk
(c) Michigan Incident Crime Reporting
(d) Magnetic Ink Check Reader
(e) None of the given options is true
Q4. Open Money Market is a place for selling and buying of financial instrument by _______.
(a) All financial institutions
(b) Only by Commercial Banks
(c) Only by Common Banks
(d) Indian Government
(e) None of the given options is true
Q5. Which of the following is the first commercial bank to launch mutual fund?
(a) State Bank of India
(b) Canara Bank
(c) Punjab National Bank
(d) Bank of India
(e) Bank of Baroda
Solutions
S1. Ans.(a)
Sol. Mutual funds in India are regulated by the Securities and Exchange Board of India (SEBI).Jun 25, 2019
S2. Ans.(c)
Sol. The objective of KYC guidelines is to prevent banks from being used, intentionally or unintentionally, by criminal elements for money laundering activities. Related procedures also enable banks to better understand their customers and their financial dealings.
S3. Ans.(a)
Sol. Magnetic ink character recognition (MICR) is the information that appears at the bottom of a check. This includes the bank's routing number, the customer's account number, and the check number.
S4. Ans.(a)
Sol. Money market basically refers to a section of the financial market where financial instruments with high liquidity and short-term maturities are traded. Money market has become a component of the financial market for buying and selling of securities of short-term maturities, of one year or less, such as treasury bills and commercial papers. Over-the-counter trading is done in the money market and it is a wholesale process. It is used by the participants as a way of borrowing and lending for the short term.
S5. Ans.(a)
Sol. State Bank of India was the first to launch mutual fund.
To attempt the complete quiz refer to the links given below:
Start Your Preparation for RBI Assistant Mains? Fill this form to get free Study Material
You may also like to read: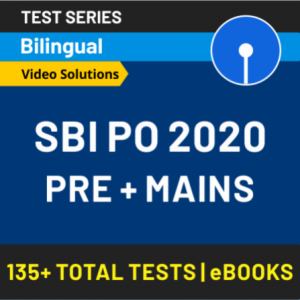 Watch the Current Affairs Show of 9th July 2020:
Visit Achieversadda.com and participate in discussions with other aspirants and achievers. Get answers to your queries and connect with others on Achieversadda.com
All the Best BA'ians for RBI Assistant Mains!