Recent in News:
Insurance Regulatory and Development Authority of India, announced the launch of Bima Sugam—an online marketplace that will house all companies selling life and non-life insurance on a single platform. The portal is scheduled to go live from 1 January 2023.
What is Bima Sugam Portal ?
The online platform will provide with a one-stop destination for all insurance needs, providing services like buying insurance policies, portability facilities, change of insurance agents and settling of claims.
It allows buyers to purchase life, motor or health insurance policies directly.
The Bima Sugam platform will provide all these facilities to policyholders with an e-insurance account (E-IA).
Who are stakeholders of Bima Sugam Portal?
Several insurance companies (both general and life insurers) would become major shareholders of the Bima Sugam platform. This the structure of ownership :Life Insurance Council (30%), General Insurance Council (30%), Online PSBs (35%) and Brokers Association (5%)
Why there was need of Bima Sugam Portal?
IRDAI data shows that banks and insurance brokers received 12,300 and 10,800 complaints, respectively,
related to mis-selling in the financial year 2020-21 and that 68% of complaints were rejected in the same financial year. Mis-selling via non-transparent communication and nonawareness.
To reduce the mis-selling and increase transparency Bima Sugam Portal is being built.
How Bima Sugam portal will work?
The platform will push for end-to-end digitisation of the insurance-selling ecosystem. The selected repositories can help maintain the insurance policies of the policyholder and his family. Policyholders will have their E-Bima or E-insurance accounts wherein they can view their policies and file a claim. "The information links stored in one place will make claim settlement easier for nominees/beneficiaries. Moreover, the portal will help individuals apprehensive about sharing their contact details with aggregator portals to obtain policy premium quotes.
Other posts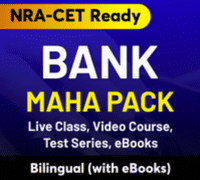 Current Affairs