Dear Aspirants,
The General Awareness Section plays an important role in scoring well above cut off marks in any competitive exam. The Banking Awareness and Static Awareness questions asked in the General Awareness Section are based on Current Affairs mainly. So you need to prepare well this section to score good marks. Here is the Daily GK Update to get you acquainted with the top events that made the headlines today!


1. Chandrani Murmu became the youngest MP in India's history
i. In a first, a 25-year-old engineering graduate from Odisha has become the youngest Member of Parliament to the 17th Lok Sabha.
ii. Odisha has a total of seven women MPs, making it the first state ever to have 33 percent or the largest share of women MPs of its total of 21 seats.
iii. Chandrani Murmu, who has replaced Dushyant Chautala, was elected as Biju Janata Dal (BJD) candidate from the Keonjhar seat, as the youngest parliamentarian in the country.
2. Tripura to host 10th National Science Film Festival of India in 2020
i. In an effort to raise awareness about science and environment through films, the 10th National Science Film Festival of India (NSFFI) will be organised in Tripura in January and February 2020.
ii. The NSFFI debuted in Chennai eight years ago in 2011. It has covered almost all regions of the country since then including Bhubaneshwar, Kolkata, Bangalore, Lucknow, Mumbai, Guwahati and Mohali.
3. Nilekani panel suggests 24×7 RTGS, NEFT, elimination of all charges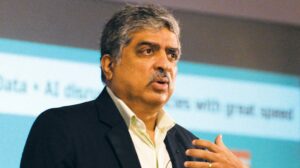 i. To encourage digital payments, the Nandan Nilekani committee has suggested a host of measures, including elimination of charges, round-the-clock RTGS and NEFT facility, and duty-free import of point-of-sales machines.
ii. The committee, which was appointed by the RBI had submitted its suggestions on promoting digital payments to Governor Shaktikanta Das last month.


Important Takeaways for SBI PO/Clerk Mains-
NEFT is a nation-wide payment system.
RTGS (Real Time Gross Settlement) is the fastest possible money transfer system through the banking channel.
The minimum amount of transfer required for RTGS is Rs. 2 lakh.
4. MP Cabinet passes resolution to increase reservation for OBCs to 27%
i. Madhya Pradesh Cabinet has passed a resolution to increase reservation quota for Other Backward Classes (OBC) from existing 14% to 27%.
ii. The move will lead to the reservation in the state breaching the Supreme Court-mandated 50 percent cap to reach 63 percent. If implemented, Madhya Pradesh will become the only state in the country to have a 27% quota for OBCs.


5. Draft National Education Policy revised
i. The Kasturirangan committee has revised the Draft New National Education Policy and effected some changes in the three-language formula.
ii. The committee informed the government that there had been an inadvertent error in the draft submitted for public feedback.
6. ICA issues first UAE Permanent Residency 'Golden Card' in Abu Dhabi
i. UAE's Federal Authority for Identity and Citizenship (ICA) has issued the first Golden Residence Permit in Abu Dhabi, as part of the Investors Permanent Residence System aimed to attract investors, entrepreneurs and qualified individuals who meet its criteria.
ii. Brigadier Saeed Salem Al Shamsi, Executive Director of the General Directorate of Residency and Foreigners Affairs in Abu Dhabi, awarded the first permit to investor Yousuf Ali, Board Member of the Abu Dhabi Chamber of Commerce and Industry (ADCCI) and Chairman of the Lulu International Group.
7. Jay-Z Named World's 1st Billionaire Rapper By Forbes Magazine
i. Jay-Z has been named the world's first billionaire rapper by Forbes.
ii. Apart from a $100 million stake in subscription-based streaming service Tidal, the 49-year-old rapper's assets also include shares in Uber and an art collection worth $70 million each.
8. Indian retail tycoon becomes UAE's first permanent expat resident
i. Abu Dhabi-based Indian retail tycoon MA Yusuff Ali has become the first expat to get the UAE's first gold card permanent residency.
ii. The LuLu Group chairman, who was ranked the richest expat in UAE by the Forbes magazine, becomes the first of 6,800 investors with total investment exceeding USD 27 billion to receive the gold card under a scheme announced last month by Sheikh Mohammed bin Rashid Al Maktoum, the ruler of Dubai.
9. IndianOil, BPCL And HPCL Ink JV For Kandla-Gorakhpur LPG Pipeline Project
i. IndianOil, Bharat Petroleum Corporation (BPCL) and Hindustan Petroleum Corp Ltd (HPCL) had signed a joint venture in New Delhi for Kandla-Gorakhpur LPG Pipeline Project. They will be laying the world's longest LPG pipeline from Kandla (Gujarat) to Gorakhpur (UP).
ii. The Kandla-Gorakhpur LPG Pipeline is estimated to cost about Rs10,000 crore. It would be implemented by a Joint Venture Company of IndianOil with 50% shareholding. BPCL and HPCL will have 25% share each.
10. AAI Signs Pact With Boeing To Modernise Air Traffic Management In India
i. The Airports Authority of India (AAI) and aerospace major Boeing announced the signing of a technical assistance agreement to develop an air traffic management roadmap which will improve airspace utilization and help maintain efficient aircraft operations.
ii. The comprehensive 10-year communication, navigation, and surveillance/air traffic management (CNS/ATM) modernization roadmap spread over 18 months is being undertaken with a grant from the US Trade and Development Agency (USTDA).


11. CAG Rajiv Mehrishi chosen External Auditor for WHO
i. The election was held in the 72nd WHO Assembly in Geneva where the CAG Rajiv Mehrishi was elected with a majority (90 out of 162 votes) in the first round of voting itself.
ii. Mehrishi will take over from the incumbent External Auditor of WHO, the Supreme Audit Institution of Philippines. This is the second major international audit assignment for the CAG this year following his selection to the post of External Auditor of Food and Agriculture Organisation in Rome earlier this year in March 2019.


Important Takeaways for SBI PO/Clerk Mains-
Headquarters of WHO: Geneva, Switzerland.
Tedros Adhanom Ghebreyesus is Director-General of the WHO.


12. RBI approves appointment of Rakesh Makhija as chairman of Axis Bank
i. Axis Bank stated that the Reserve Bank of India has approved the appointment of Rakesh Makhija as chairman of the bank.
ii. Mr. Makhija will be independent director as the non-executive (part-time) chairman of the bank, for a period of 3 years, with effect from July 18, 2019, up to July 17, 2022.


13. Flipkart co-founder joins Ujjivan Small Finance Bank as Director
i. Ujjivan Small Finance Bank has appointed Flipkart founder Sachin Bansal as its independent director.
ii. This is the second big futuristic move by Ujjivan management after it roped in HDFC Bank's digital banking head Nitin Chugh as its next chief executive.


Important Takeaways for IBPS RRB/RRB NTPC Exams-
The Ujjivan Small Finance Bank commenced its banking operations from 01st February 2017.
Ittira Davis is MD and CEO of Ujjivan Small Finance Bank.
Head Office of Ujjivan Small Finance Bank is in Bengaluru.
14. Ex-President Pratibha Patil Awarded With Mexico's Highest Civilian Award
i. Former President Pratibha Patil was bestowed on the highest civilian award of Mexico for foreigners. She had served as the first woman president of India during 2007-12.
ii. The ambassador of Mexico to India, Melba Pria, presented "Orden Mexicana del Aguila Azteca" (Order of the Aztec Eagle) to Mrs Patil.
15. WHO award for Rajasthan Health Department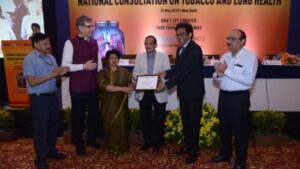 i. The World Health Organization has selected the Rajasthan government's Medical & Health Department for its award this year in recognition of its achievements in the field of tobacco control.
ii. The department's Additional Chief Secretary, Rohit Kumar Singh has received the award at a function to mark World No Tobacco Day in New Delhi. The Health Department of the State is the only government body in the country which will be awarded for its tobacco-free initiatives.


Important Takeaways for LIC AAO/ADO Mains-
Kalyan Singh is the current Governor of Rajasthan.
Ashok Gehlot is Chief Minister of Rajasthan.
16. International Day of Innocent Children Victims of Aggression: 4th June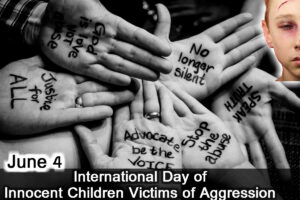 i. The International Day of Innocent Children Victims of Aggression is a United Nations observance each on 04th June. It was established on 19th August 1982.
ii. Originally focused on victims of the 1982 Lebanon War, its purpose expanded to acknowledge the pain suffered by children throughout the world who are the victims of physical, mental and emotional abuse.


17. World Bicycle Day: 03rd June
i. The United Nations General Assembly declared 3 June as International World Bicycle Day.
ii. The resolution for World Bicycle Day recognizes the uniqueness, longevity, and versatility of the bicycle, which has been in use for two centuries.
18. Actor-Singer Ruma Guha Thakurta Passes Away
i. Actor-singer Ruma Guha Thakurta, who featured in films such as Jwar Bhata, Ganga and 36 Chowringhee Lane while straddling an equally successful playback career, died aged 84.
ii. Ruma was the first wife of actor-singer Kishore Kumar.