Dear Aspirants,
The General Awareness Section of Banking Exams covers numerous sections in it like Banking Awareness, Static GK, and Current Affairs. But the most important thing that you might have noticed is that both the
Banking Awareness and Static Awareness questions asked in the General Awareness Section are based on Current Affairs only.
The questions on Static and Banking Awareness are related to the countries, events or anything that has been in news for a while.
Here is the Daily GK Update to get you acquainted with the top events that made the headlines today!!

National News
1. Government Launched 2 National Level Initiatives in Field Of Science Communication

i. The Department of Science and Technology (DST) along with Doordarshan (DD), Prasar Bharati launched two science communication initiatives, DD Science and India Science. The initiatives were inaugurated by Union Science & Technology Minister, Dr. Harsh Vardhan.
ii. While DD Science is an one-hour slot on Doordarshan National channel, India Science is a internet-based channel, which is available on any internet-enabled device, and will offer live, scheduled play and video-on-demand services.
2. India's Largest Startup Ecosystem Inaugurated in Kerala

i. India got its largest startup ecosystem when Kerala Chief Minister Pinarayi Vijayan inaugurated a 1.8-lakh-square-feet facility housing incubation set-ups across a string of segments in modern technology.
ii. The Integrated Startup Complex under the Kerala Startup Mission (KSUM) includes the ultra-modern facilities of Maker Village that promote hardware startups, the BioNest that promotes medical technologies, BRINC which is the country's first international accelerator for hardware startups.
Static/Current Takeaways Important For IBPS Clerk Mains Exam:
P Sathasivam is the present governor of Kerala.
3. Government Launches 'Womaniya on GeM' Initiative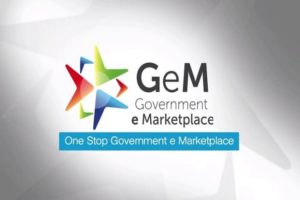 i. Government e Marketplace (GeM) has launched "Womaniya on GeM", an initiative to enable women entrepreneurs and women self-help groups (WSHGs) to sell handicrafts and handloom, accessories and many other products.
ii. The initiative seeks to develop women entrepreneurship on the margins of society to achieve gender-inclusive economic growth. Government e-Marketplace is a 100% government owned company set up under the aegis of Ministry of Commerce and Industry.
Static/Current Takeaways Important For IBPS Clerk Mains Exam 2018:
GeM was set up in 2016, CEO GeM: S Radha Chauhan.
4. Madras HC Forms Committee To Weed Out Invasive Plant Species

i. The Madras High Court has set up an expert committee to find a solution to root out invasive species of plants from the Western Ghats. The committee shall be headed by Cherukuri Raghavendra Babu, the chairman of the expert committee on invasive species in Chennai National Biodiversity Authority.
ii. It has also directed the panel to file a report on the ways to weed out such species within two months.
International News
5. Macedonia Renamed As 'The Republic Of Northern Macedonia'

i. The Parliament of Macedonia has passed the resolution to amend the constitution of the country to rename it as the Republic of Northern Macedonia.
ii. The name change will help resolve a decades-long dispute with neighboring Greece opening the way for Skopje to join NATO and the European Union.
Static/Current Takeaways Important for IBPS Clerk Mains Exam 2018-
Macedonia Prime Minister: Zoran Zaev, Capital: Skopje, Currency: Macedonian Denar.

Appointments



6. Ananth Narayanan Steps Down As Myntra-Jabong CEO

i. Ananth Narayanan has stepped down as CEO of Myntra and Jabong to pursue external opportunities. Amar Nagaram has been named as Head, Myntra and Jabong, reporting to Kalyan Krishnamurthy, CEO of Flipkart Group.
ii. Amar, who recently moved to Myntra from Flipkart, has been with the group for around seven years and has played a pivotal role in making shopping accessible and affordable on connected devices.
Banking News



7. ICICI Bank Appoints B Sriram, Rama Bijapurkar Independent Directors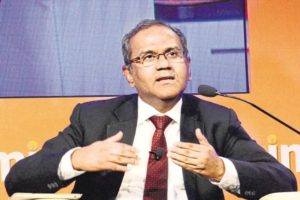 i. Private sector ICICI Bank inducted former SBI Managing Director B Sriram and management consultant Rama Bijapurkar on its board as independent director.
ii. Both are appointed for 5 years, subject to the approval of shareholders, ICICI Bank stated in a regulatory filing on stock exchanges. Sriram retired as the managing director of IDBI Bank in September 2018.
Static/Current Takeaways Important For IBPS Clerk Mains Exam 2018:
ICICI Bank Headquarters: Mumbai, MD& CEO: Mr. Sandeep Bakshi, Tagline: Hum Hain Na!.
Important Days

8. Indian Army Day: 15 January

i. Army Day is observed on January 15 in India. On this day in 1949, Field Marshal Kodandera M Cariappa took over as the first Commander-in-Chief of the Indian Army from General Sir Francis Butcher, the last British Commander-in-Chief.
ii. Army day is dedicated to the soldiers who fought to safeguard the country's honour. This is the 71st celebration of the Indian Army Day.
Static/Current Takeaways Important For IBPS Clerk Mains Exam:
General Bipin Rawat is the present Chief of Indian Army.
9. Shakil Ahmed Sets World Record In Indoor Rowing

i. Asian Cup gold medallist Shakil Ahmed has set up a world record in indoor rowing by completing 1 lakh meters in above-40 years category in Kolkata.
ii. Shakil began his record-setting indoor rowing feat in Salt Lake stadium complex and achieved the milestone of covering 1 lakh meters of simulated distance in 10 hours.
Obituaries
10.
Fields Medal-Winning Mathematician Passes Away

i. Sir Michael Atiyah, a British mathematician who received the 1966 Fields Medal, also known as the 'Nobel for Mathematics,' passed away at the age of 89.
ii. Atiyah was best known for his co-development of a branch of mathematics called topological K-theory and the Atiyah-Singer index theorem. Atiyah was also the President of the Royal Society from 1990-1995.