Read the most important current affairs of 16 October 2023. Today Current Affairs covers the headlines on Tradable Green Credit Program, Tallest BR Ambedkar Statue, Central Electricity Authority, Rabindranath Tagore's bust in Vietnam, World Food Day 2023.

Top 23 Current Affairs and News Headlines of 16 October 2023
National News
1.Government Launches Tradable Green Credit Program to Promote Eco-Friendly Actions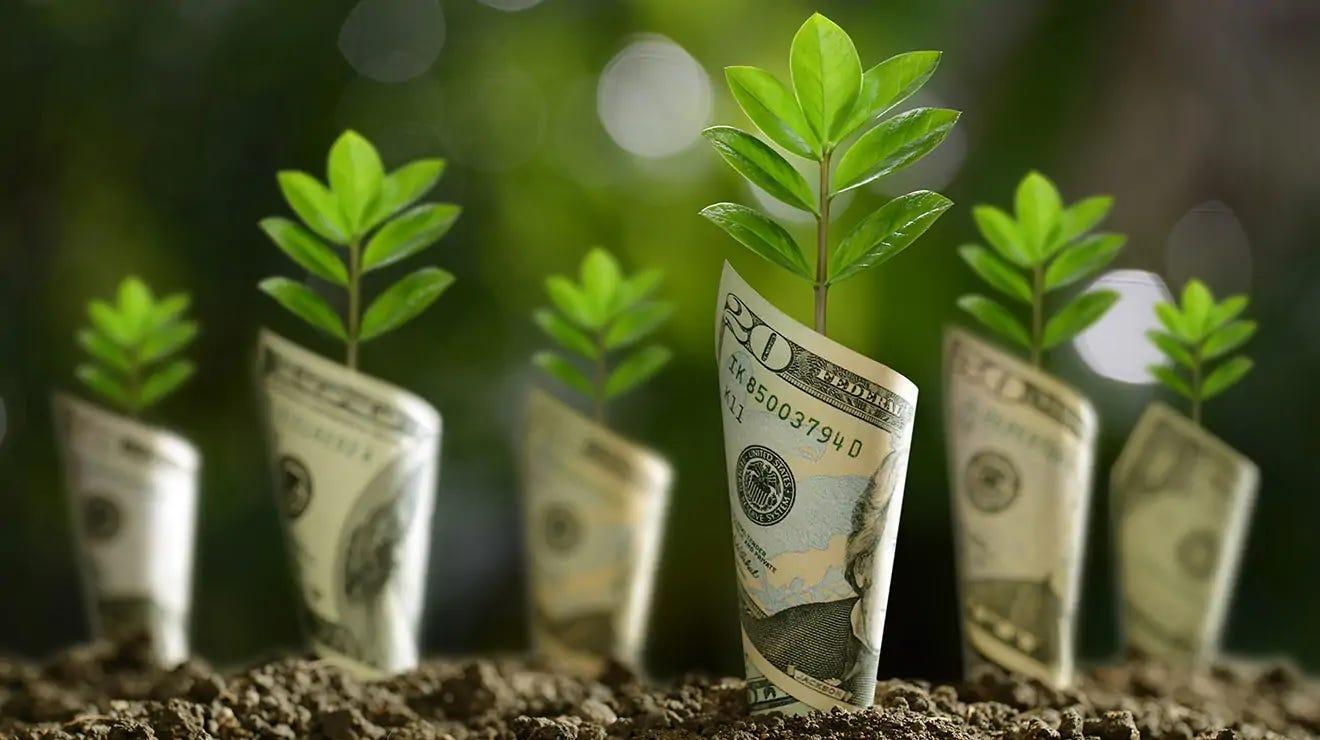 The government has initiated a novel program that allows individuals and entities to earn and trade green credits, which are units of incentives for environmentally beneficial actions. This program aims to encourage positive environmental contributions through market-based incentives.
The program is introduced at the national level, promoting a competitive market-based approach for green credits to incentivize environmental actions. It is a voluntary initiative stemming from the 'LiFE' (Lifestyle for Environment) campaign.
The initiative encourages industries, companies, and entities to fulfill their existing or other obligations under existing laws. It also promotes voluntary environmental measures by allowing the generation or purchase of green credits. However, green credits generated or procured to meet legal obligations cannot be traded.
2.One Nation One Student ID Card – APAAR ID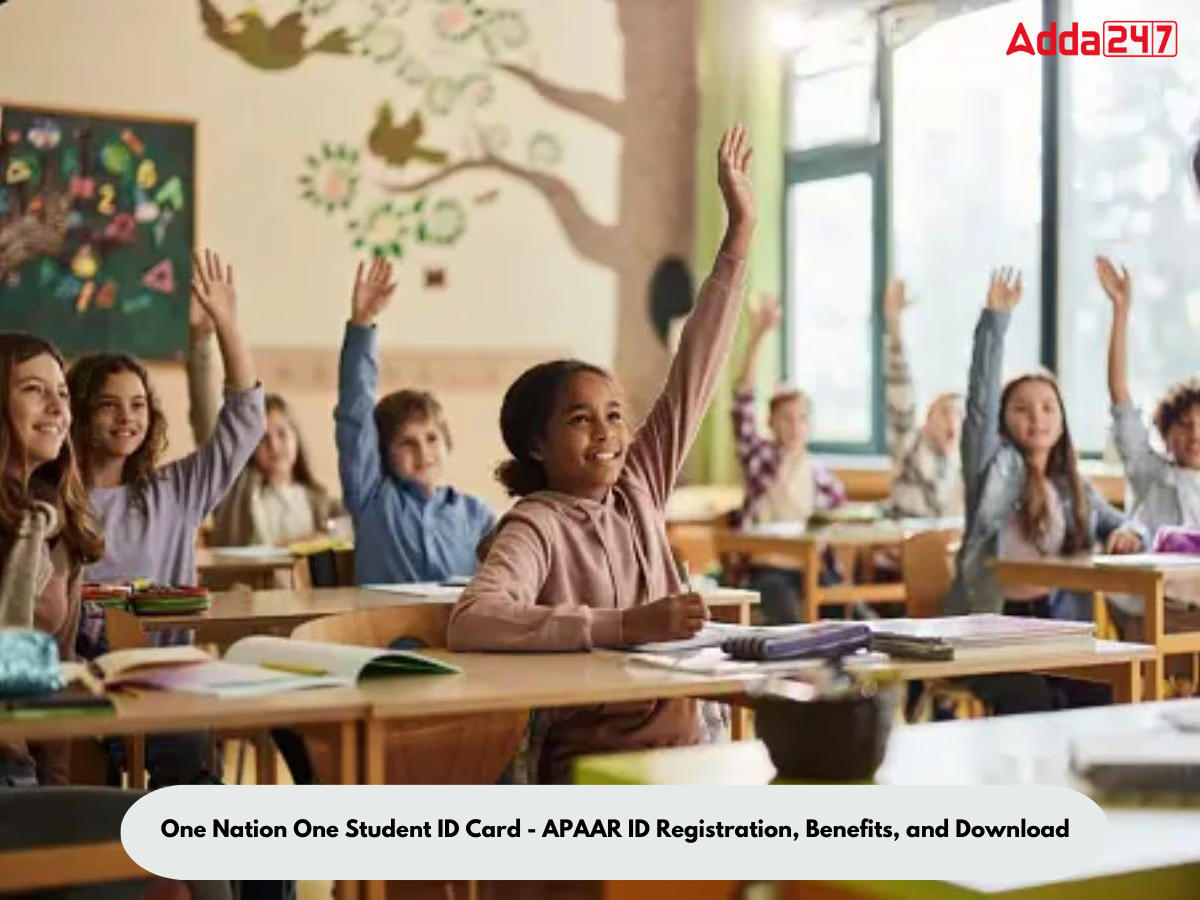 The Ministry of Education and Government of India has initiated the APAAR ID, known as the "One Nation One Student ID Card." This groundbreaking program aims to digitally centralize academic data, including degrees, scholarships, rewards, and other credits for students.
The One Nation One Student ID Card, APAAR ID, is a significant step towards a more organized and accessible academic experience for students in India. By registering and downloading your APAAR ID, one can unlock various benefits and conveniently store his/her academic records.
International News
3.Sri Lanka's Strategic Trade Revisions: A Roadmap for Economic Transformation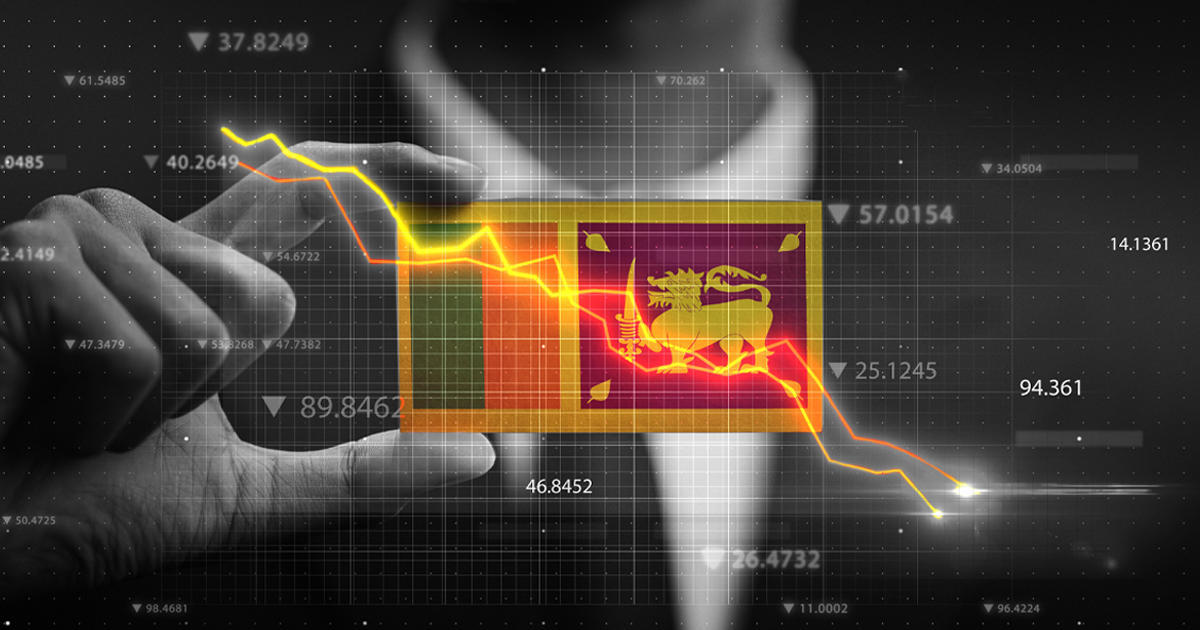 Sri Lanka's State Minister of Finance, Shehan Semasinghe, has announced the country's intentions to renegotiate its free trade agreements (FTAs) with key bilateral partners.
Sri Lanka's initial focus in this trade renegotiation effort will be on engaging in discussions with three pivotal partners: India, China, and Thailand. The objective is to successfully conclude the ongoing negotiations with these countries before advancing to a broader regional trade agreement.
Sri Lanka's ultimate goal in the renegotiation process is to become a member of the Regional Comprehensive Economic Partnership (RCEP). This agreement involves 16 Asian countries and seeks to enhance trade and economic cooperation within the region.
4.Tallest BR Ambedkar Statue Outside India Unveiled In Washington
In a historic event, a 19-foot tall statue of Dr. B.R. Ambedkar, the principal architect of India's Constitution, was formally inaugurated in a suburb of Maryland, Washington.
This statue is being considered as the tallest of its kind outside of India and holds significant importance for both Indian-Americans and the Indian diaspora around the world.
The statue was crafted by the renowned artist and sculptor Ram Sutar, who is known for creating the 'Statue of Unity' of Sardar Patel, located on an island in Gujarat's Narmada River.
5.Understanding the Indian Ocean Rim Association (IORA) and Its Significance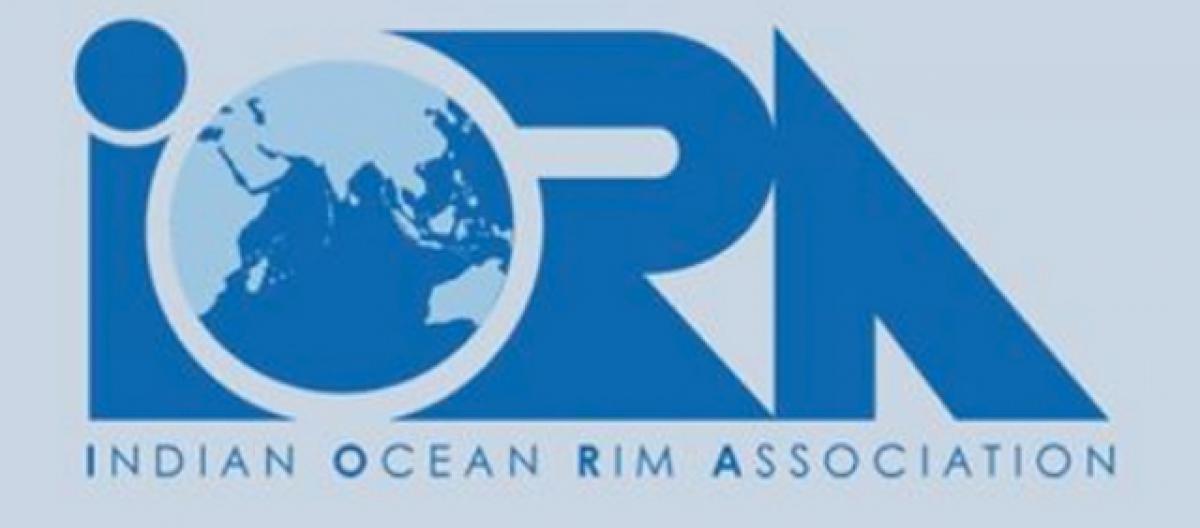 The Indian Ocean Rim Association (IORA) recently convened its Council of Ministers meeting in Colombo on October 11, drawing interest from countries worldwide. Its genesis can be traced back to a speech by former South African President Nelson Mandela during a visit to India in 1995.
With 23 member nations and 11 dialogue partners, IORA plays a crucial role in fostering regional cooperation around the Indian Ocean. These countries include African, West Asian, South Asian, South East Asian, Australian, and Indian Ocean littoral states.
The Indian Ocean Region holds immense importance due to its geographical, economic, and strategic relevance. Approximately one-third of the world's population, totaling 2.6 billion people, resides in this region.
6.Jaishankar unveils Rabindranath Tagore's bust in Vietnam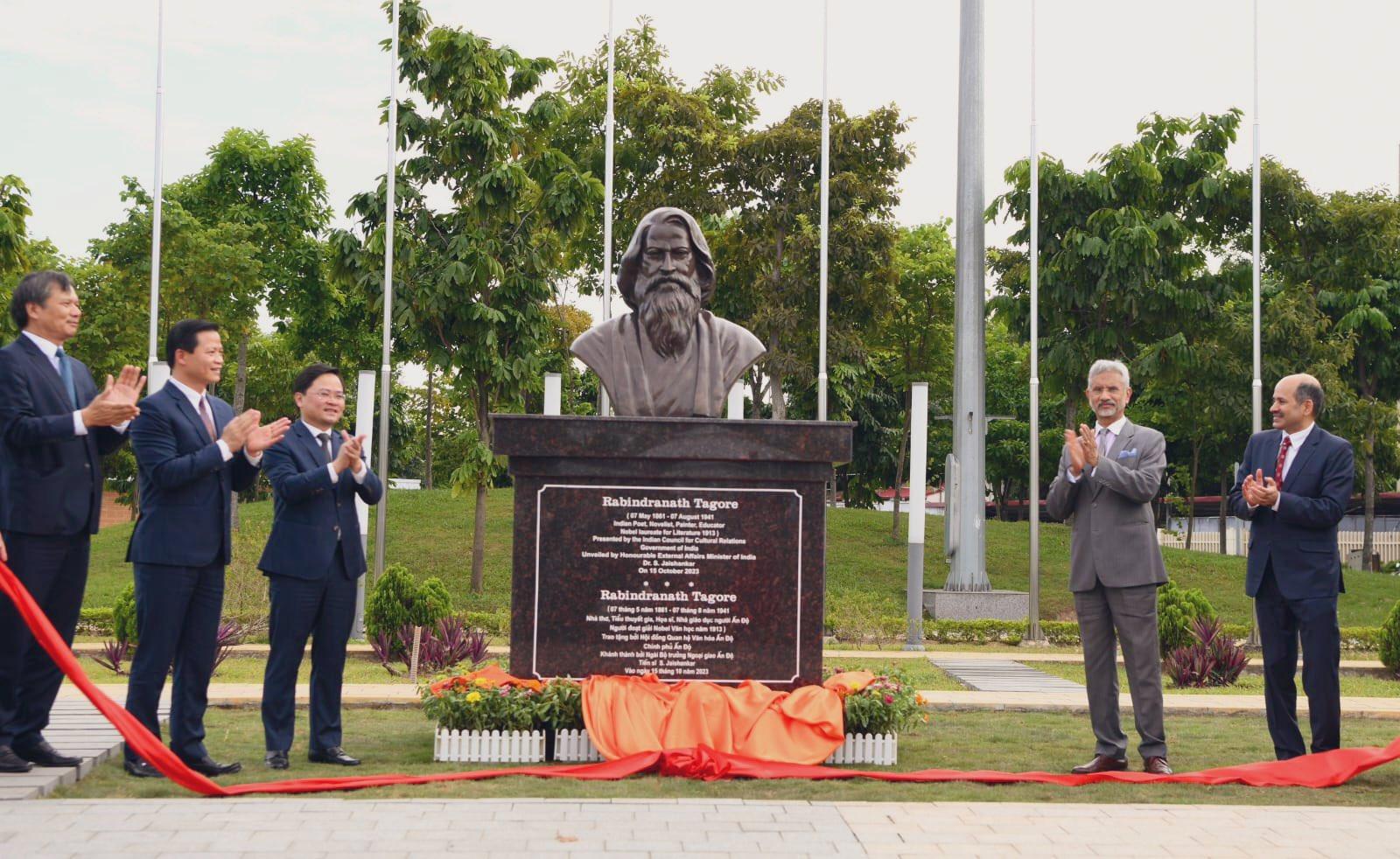 In a recent diplomatic gesture, India's External Affairs Minister, S. Jaishankar, inaugurated a bust of Nobel Laureate writer and poet Rabindranath Tagore in Bac Ninh city, symbolizing the historical and cultural ties between the two nations.
The inauguration of Tagore's bust in Bac Ninh city stands as a testament to the enduring relationship and mutual respect that both countries share, fostering a brighter future for their diplomatic and cultural ties.
Indian monks played a significant role in introducing Buddhism to Vietnam, laying the foundation for a shared spiritual heritage. A living symbol of the age-old links between India and Vietnam is the Bodhi tree, a gift from President Rajendra Prasad to President Ho Chi Minh in 1959.
State News
7.Bharat Rashtra Samithi In Telangana Unveils Manifesto For Underprivileged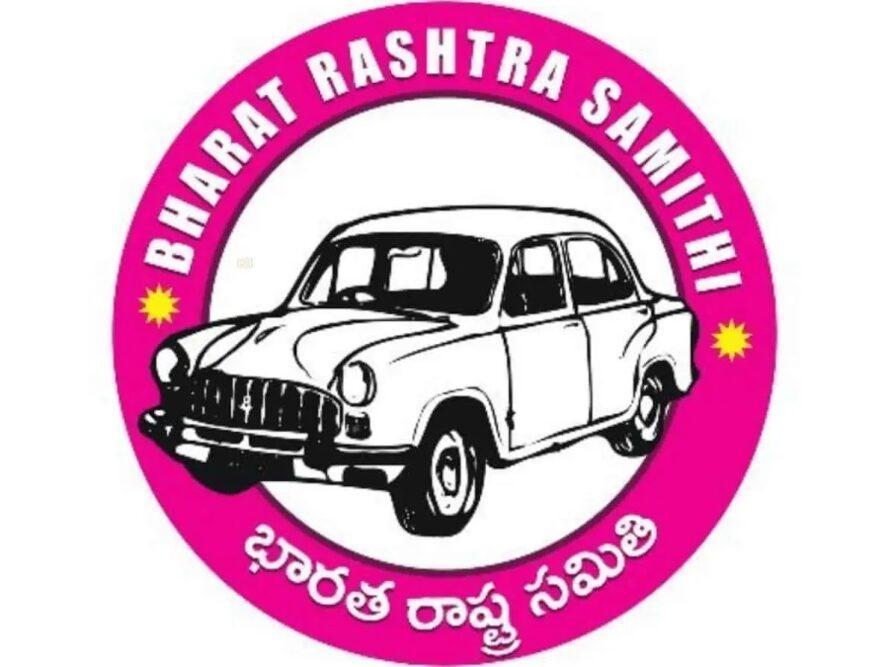 The Bharat Rashtra Samithi (BRS) recently unveiled its manifesto, promising a host of transformative initiatives aimed at improving the lives of underprivileged citizens. In a press conference on October 15th, party president and Chief Minister K. Chandrashekar Rao outlined these pledges, highlighting their commitment to uplift the marginalized sections of society.
One of the standout promises in the BRS manifesto is the provision of life insurance coverage of ₹5 lakh to over 93 lakh Below Poverty Line (BPL) families. It alsop pledges the supply of superfine rice through the public distribution system to all ration card holders. Under the Saubhagya Laxmi scheme, the BRS has promised to provide a monthly honorarium of ₹3,000 to eligible women.
The Bharat Rashtra Samithi (BRS) is an Indian political party primarily operating in the state of Telangana. It was established on April 27, 2001, by K. Chandrashekar Rao, with the primary objective of achieving statehood for Telangana, with Hyderabad as its capital.
8.Kerala Gets Its First 3D-Printed Building In Just 28 Days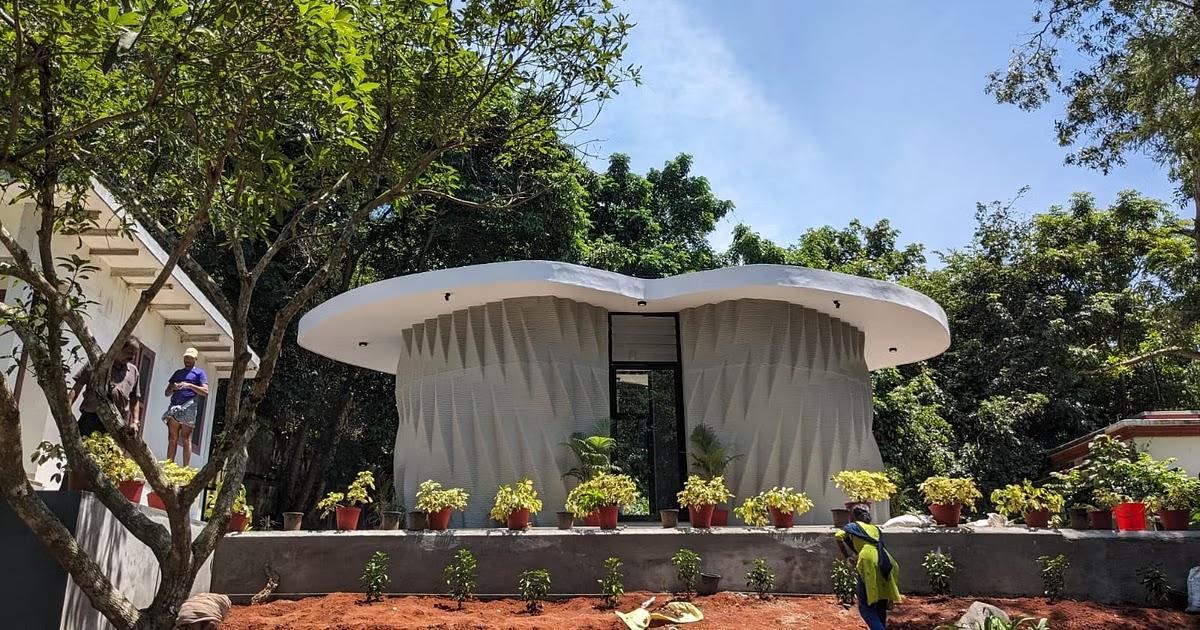 Kerala has marked a significant milestone in the world of construction with the inauguration of Amaze-28, the state's first building constructed using 3D printing technology.
This innovative architectural wonder, with its 380-square-foot, one-room summer house, was unveiled in the Kerala State Nirmithi Kendra (Kesnik) campus at PTP Nagar, Thiruvananthapuram.
Amaze-28's construction process comprised a mere 28 hours of 3D printing, with the remaining components, such as windows and roofing, completed using conventional methods. the technology's primary advantage is its unprecedented speed.
Banking News
9.RBI Imposes ₹1 Crore Penalty On Union Bank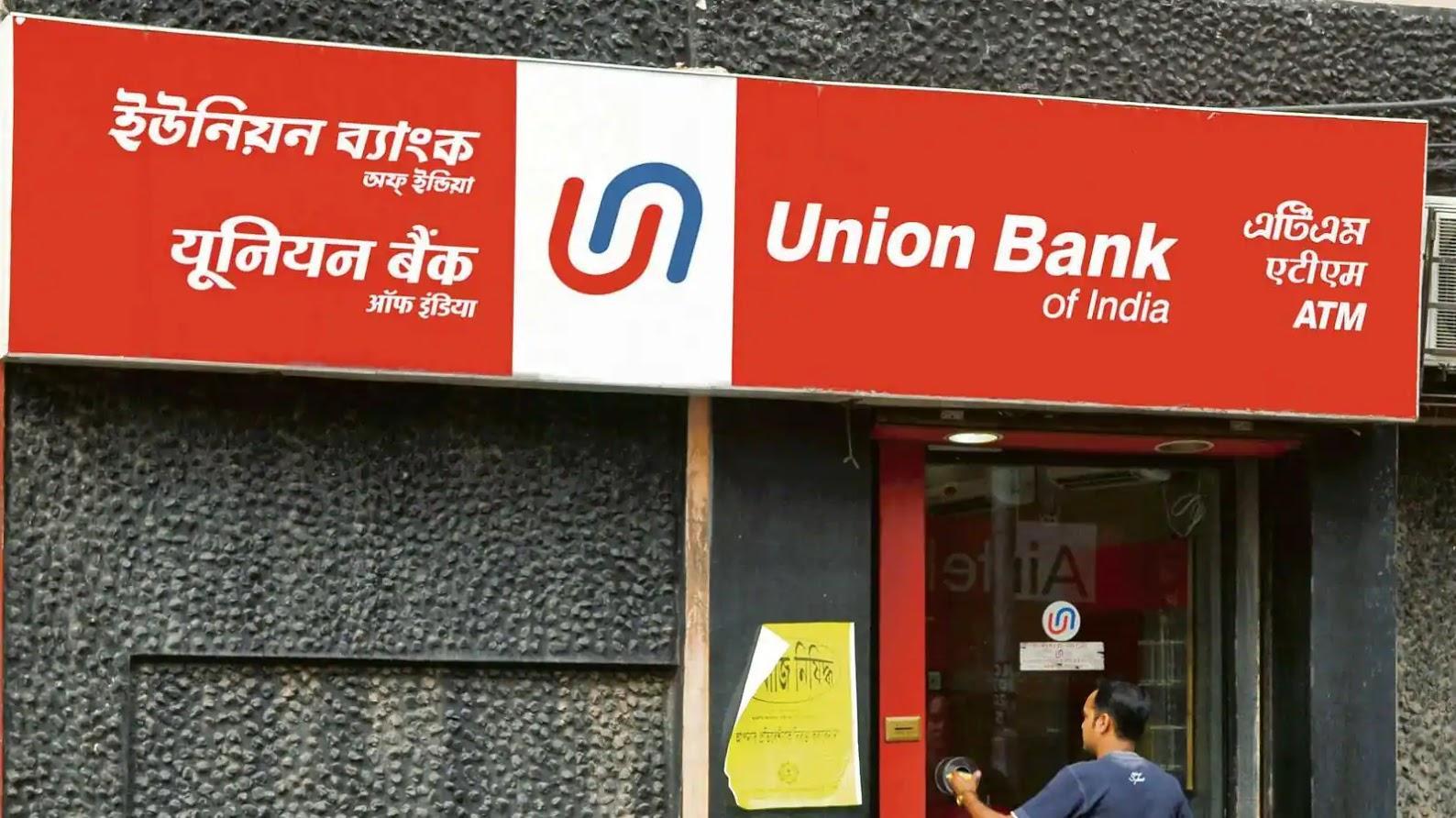 The Reserve Bank of India (RBI) has taken a stern stance on non-compliance with its regulatory directives by imposing penalties on Union Bank of India, RBL Bank, and Bajaj Finance, all of which have faced penalties for various breaches of RBI's regulatory guidelines.
The RBI has imposed a penalty of ₹1 crore on Union Bank of India for its failure to adhere to the regulatory guidelines on 'Loans and Advances – Statutory and Other Restrictions.'
RBL Bank has been fined an amount of ₹64 lakh for its failure to comply with RBI's regulatory approval norms concerning the acquisition of shares or voting rights in private sector banks. Pune-based Bajaj Finance has also been levied a penalty of ₹8.50 lakh for breaching regulatory norms related to the reporting of certain frauds to the RBI.
Important Days News
10.Central Electricity Authority Celebrates Its 50th Foundation Day
The Central Electricity Authority, the organization under the Ministry of Power, Government of India, which provides technical and policy support to the government and to all other stakeholders in the power sector, celebrated its 50th Foundation Day on October 15, 2023.
Working towards the vision of ensuring reliable 24×7 power supply of adequate quality to all consumers in the country, the CEA has been at the forefront of the evolution of the power sector in India, with its pivotal role in planning and managing the country's electricity needs.
The 50th-anniversary celebration of the Central Electricity Authority served as a platform to reflect on the sector's accomplishments, ongoing challenges, and a vision for a brighter, greener, and more electrified future for India.
11.World Food Day 2023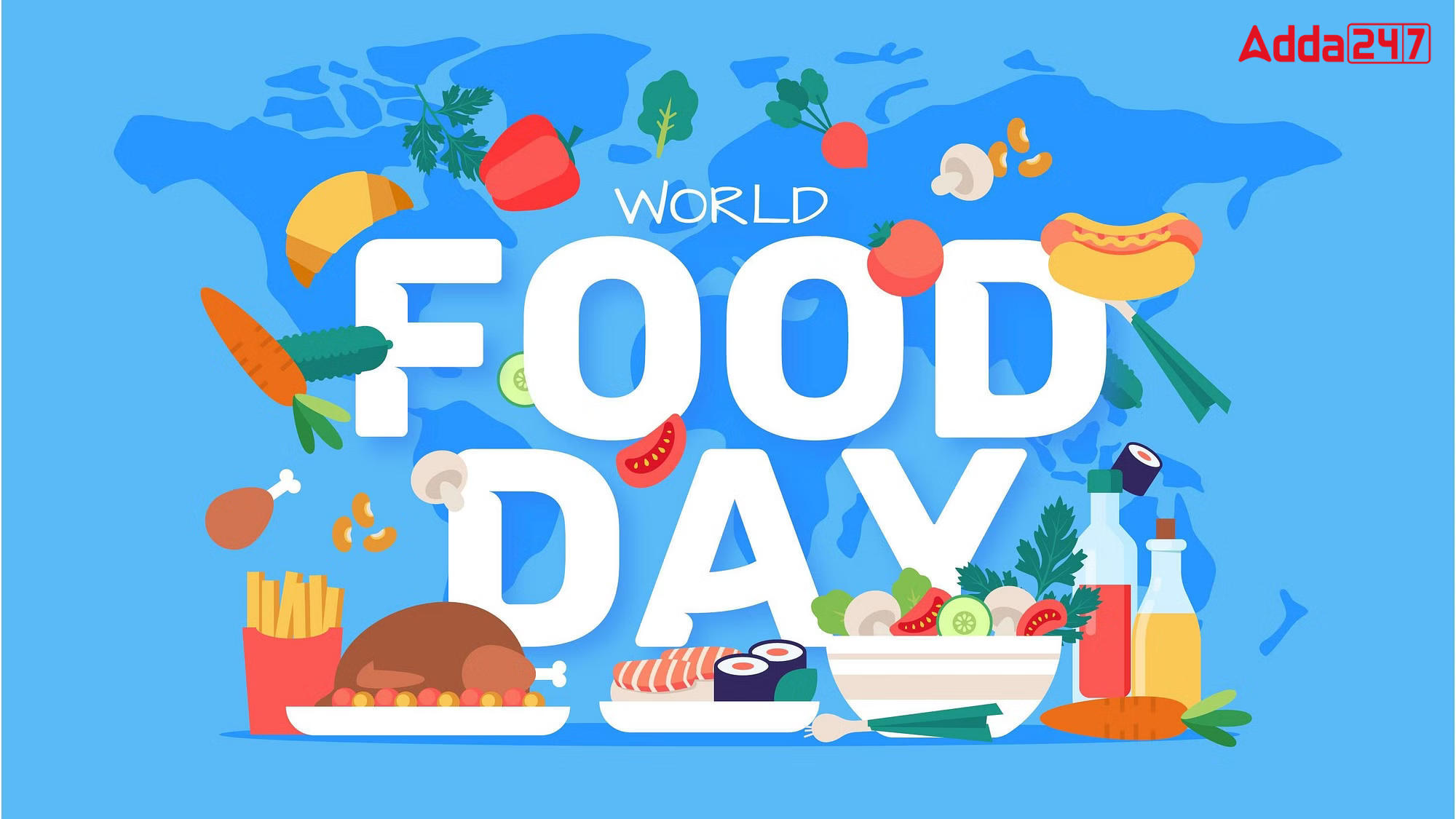 World Food Day is an annual observance that takes place on October 16. It is a global initiative aimed at addressing the pressing issues of hunger, food security, and access to proper nutrition.
The theme for World Food Day 2023 is "Water is life, water is food. Leave no one behind." This theme emphasizes the critical role of water in food production, nutrition, and livelihoods.
The roots of World Food Day trace back to the establishment of the United Nations Food and Agriculture Organization (FAO) in 1945. However, it wasn't until 1979, during the FAO Conference, that World Food Day was officially recognized as a global holiday. Over 150 countries came together to celebrate and promote the importance of food and nutrition.
12.World Students Day 2023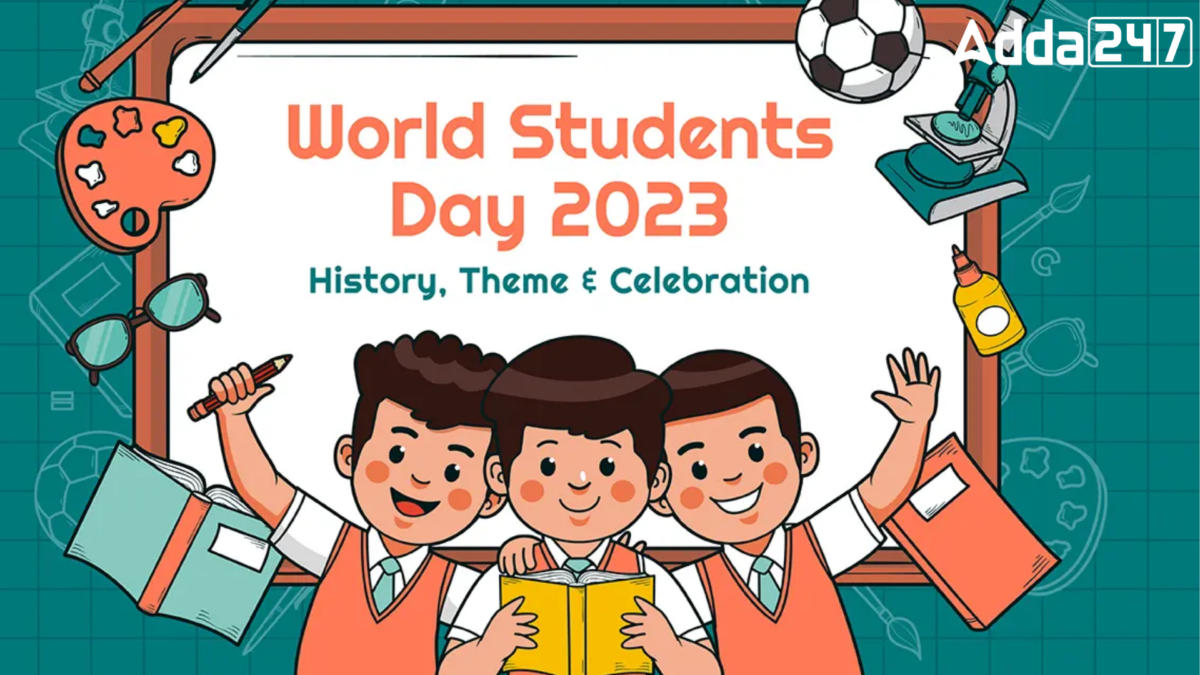 World Students Day, observed on October 15 each year, is a day dedicated to commemorating the birth anniversary of the late Indian President, Dr. A.PJ. Abdul Kalam. In 2023, World Students Day takes on special significance as we celebrate the 92nd birth anniversary of the A.P.J. Abdul Kalam.
This day is a tribute to his remarkable contributions to education and his unwavering commitment to the welfare of children and students across India and the world.
The theme for World Students Day 2023 is "FAIL: stands for First Attempt in Learning." This theme, introduced by the Ministry of Education and the Government of India, aims to motivate students to embrace failure as a learning experience and continue their educational journey.
13.International Day of Rural Women 2023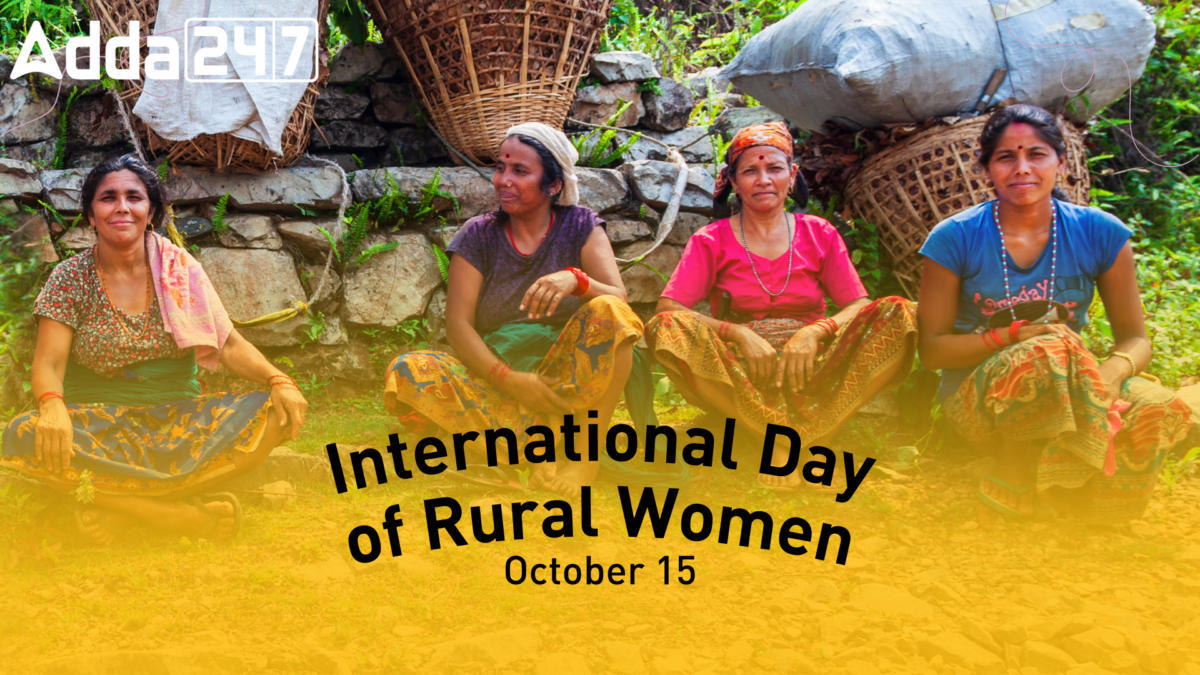 The International Day of Rural Women, celebrated annually on October 15, is a day dedicated to recognizing the vital contributions of rural women worldwide. It is celebrated to recognize the work of these heroines in the food systems of the world and claim rural areas with equal opportunities for all.
The day recognizes "the critical role and contribution of rural women, including indigenous women, in enhancing agricultural and rural development, improving food security and eradicating rural poverty."
The theme of International Day of Rural Women 2023 is "Rural Women Cultivating Good For All". This theme underscores the essential role that all roral women and girls, including indigenous and tribal women, play in agricultural labor, particularly in developing nations.
14.August 23 to be celebrated as National Space Day, Govt issues notification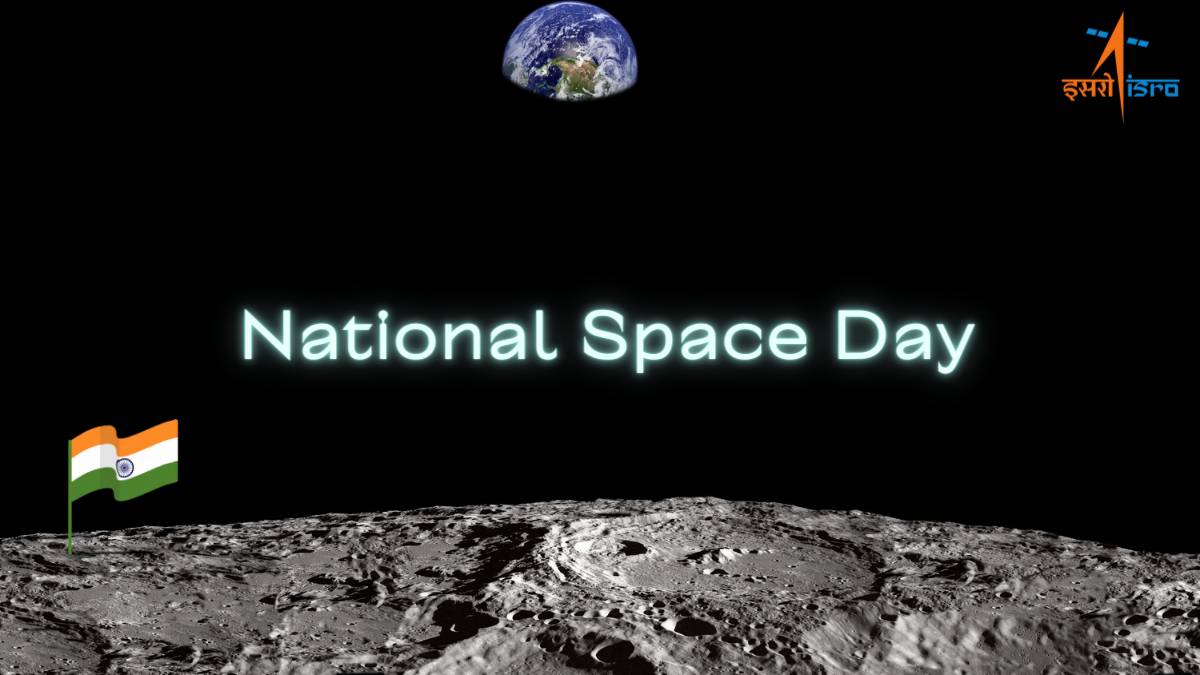 In a momentous announcement, the Indian government has designated August 23rd as National Space Day, a day to celebrate the remarkable success of the Chandrayaan 3 mission. This decision comes in recognition of India's significant achievement in space exploration, placing it among the world's leading spacefaring nations.
On August 23rd of this year, the Chandrayaan 3 mission achieved a groundbreaking milestone by successfully landing on the South Pole of the Moon. This achievement is not only a point of pride for India but also a global first, solidifying India's position in the upper echelons of space exploration.
National Space Day will serve as a source of inspiration for young minds, motivating them to pursue careers in STEM fields, ultimately bolstering India's prowess in the space sector.
15.World Anaesthesia Day 2023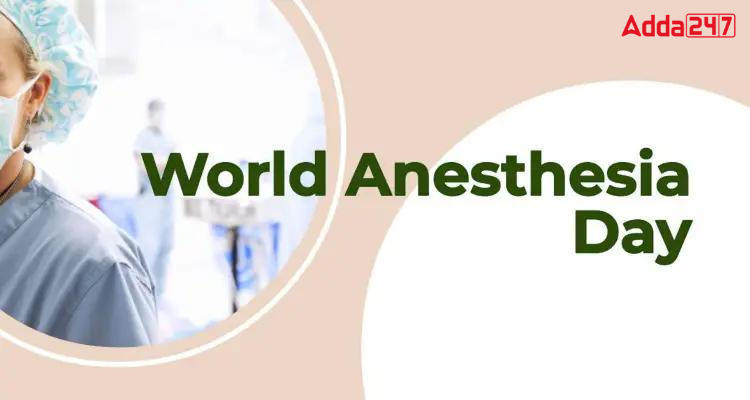 World Anaesthesia Day, celebrated on October 16 each year, is a significant occasion that highlights the critical role of anaesthesia in modern medical treatments. This day not only recognizes the birth of anaesthesia but also serves as a platform to raise awareness about the importance of this field in healthcare.
World Anaesthesia Day raise awareness about the importance of this field in healthcare and recognizes the ongoing need to ensure safe anaesthesia practices worldwide. The theme for World Anaesthesia Day in 2023 is 'Anaesthesia and Cancer Care.' This theme sheds light on the indispensable role of anaesthesia in cancer treatments.
World Anaesthesia Day commemorates the birth of anaesthesia as a medical practice. The pivotal moment occurred on October 16, 1846, when William Thomas Green Morton conducted the first successful demonstration of ether anaesthesia at the Massachusetts General Hospital in Boston, Massachusetts, USA.
Schemes & Committees News
16.PMJDY continues to grow, adding ₹30,000 crore to total balance in H1

Pradhan Mantri Jan Dhan Yojana (PMJDY) has achieved remarkable success, with over 50 crore beneficiaries and a significant increase in total balance. The scheme's growth, especially post-Covid-19, reflects its effectiveness in promoting financial inclusion.
In the first half of the current financial year, the total balance in PMJDY accounts increased by ₹30,000 crore, reaching ₹2.05 lakh crore as of October 4, 2023. The number of beneficiaries rose by over 3.5 crore in the last year, from 47 crore to 50.63 crore, showcasing a steady growth trend in new enrollments.
Public sector banks operate 40 crore accounts with a balance of ₹1.60-lakh crore, while the rest is contributed by regional rural banks, co-operative banks, and private sector banks. PMJDY's integration with various government schemes and Direct Benefit Transfers (DBTs) enhances its appeal among beneficiaries.
Appointments News
17.B K Mohanty Assumes Charge As Director Of Finance At IREDA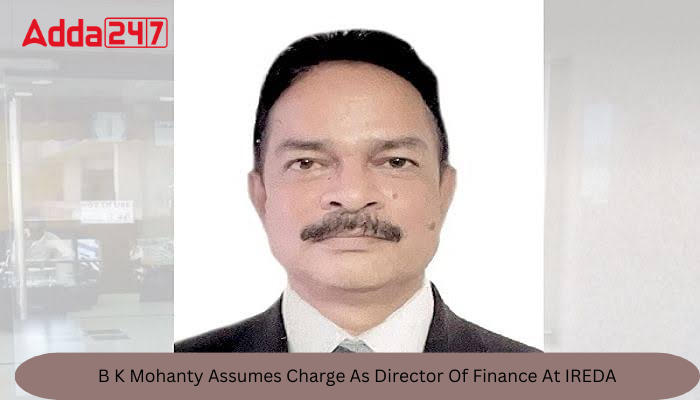 Dr. Bijay Kumar Mohanty officially assumed the role of Director (Finance) at the Indian Renewable Energy Development Agency Ltd. (IREDA). The appointment of Dr. Mohanty as Director (Finance) of IREDA was approved by the Appointments Committee of the Cabinet (ACC).
In an order issued by the Ministry of New & Renewable Energy , Dr. Bijay Kumar Mohanty was appointed to the post for a period of five years from the date he assumed charge or until further orders, whichever is earlier.
Dr. Mohanty, a highly respected senior finance professional with an impressive career spanning over 25 years in the Indian power sector, brings with him a wealth of knowledge and experience that promises to enrich IREDA's leadership.
Awards News
18.Nawanpind Sardaran Village In Punjab Receives Best Tourism Village Award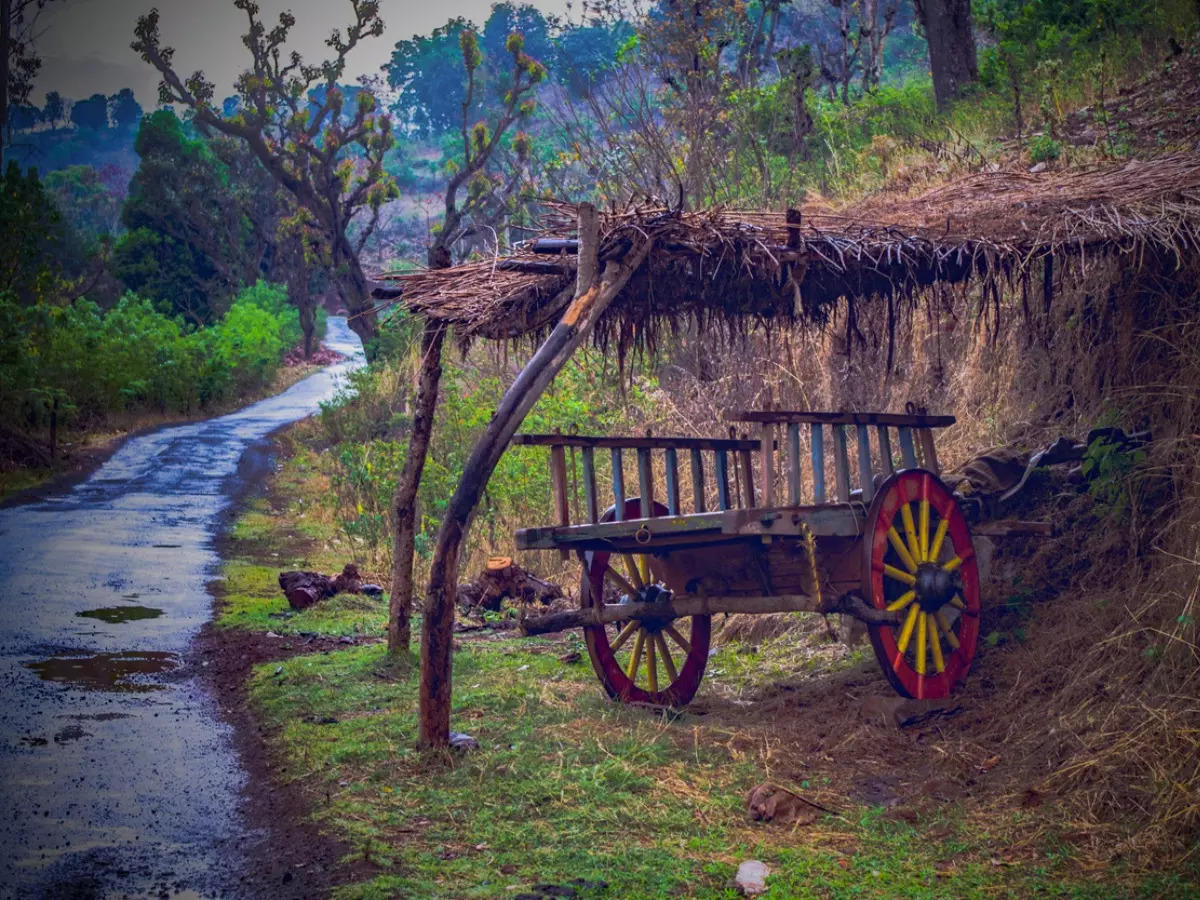 The beautiful Nawanpind Sardaran village, located just five kilometers south of National Highway-54 in Gurdaspur, Punjab, was recently awarded the title of "Best Tourism Village of India 2023" by the Union Ministry of Tourism.
This recognition was a testament to the remarkable efforts of the Sangha sisters, who have passionately dedicated themselves to preserving their ancestral homes, Kothi and Pipal Haveli, and promoting sustainable tourism in their village.
The Sangha family's efforts extended beyond just promoting tourism. With the support of the Gurdaspur district administration, they involved the local community and created employment opportunities.
Sports News
19.PM confirms India's bid to host 2036 Olympics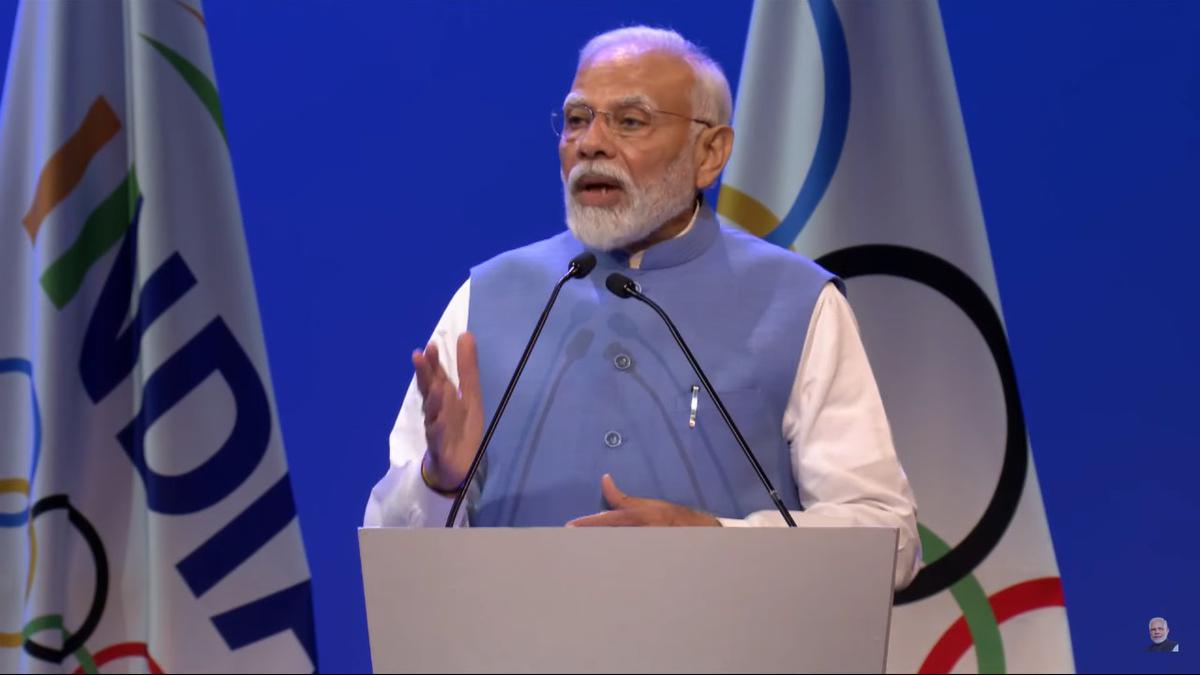 Prime Minister Narendra Modi addressed the 141st International Olympic Committee (IOC) Session at the Jio World Centre in Mumbai. The event marked a significant moment in India's sporting history, with PM Modi expressing India's eagerness to host the Olympics and Youth Olympics in the coming years.
India's pride in hosting the IOC Session for the second time, after a gap of 40 years, was underscored. The historical context was mentioned, with the previous session held in New Delhi in 1983. This event marked a significant milestone in India's sports diplomacy.
 In a proactive move, PM Modi extended an invitation to host the 2029 Youth Olympics, showcasing India's readiness to contribute significantly to the global sports arena. He expressed confidence in India receiving constant support from the IOC for this endeavor.
20.Grandmaster Raunak Sadhwani crowned U-20 world junior rapid chess champion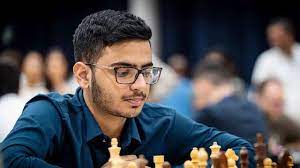 Grandmaster Raunak Sadhwani won the FIDE World Junior Rapid Chess Championship in Sardinia, Italy. Raunak scored 8.5 over 11 rounds to win the Championship ahead of Arseniy Nesterov of Russia, who scored 8.
He became the winner by defeating Tobias Koele of Germany in the final round. Raunak became a grandmaster at the age of 13. He is the ninth youngest player in history and the fourth youngest Indian to be awarded the title.
Raunak earned a spot in the 2021 Bullet Chess Championship after winning a qualifier event. He played alongside world-class bullet players like GMs Hikaru Nakamura, Alireza Firouzja, Levon Aronian, Daniel Naroditsky, and more. He won a bronze medal with the Indian team at the 2022 FIDE Olympiad.
Science & Technology News
21.ISRO tie-up With Vijnana Bharati (VIBHA) For 'Space On Wheels' Exhibition
The Indian Space Research Organization (ISRO) and Vijnana Bharati (VIBHA) have joined hands to create an exciting and educational initiative called the "Space on Wheels" program. This program is designed to take the wonders of space exploration to the East Siang District of Arunachal Pradesh, making it accessible to students and space enthusiasts in the region.
The program was inaugurated by the Vice Chancellor of Arunachal Pradesh University, Prof Tomo Riba, along with the presence of JN College Principal Dr. Tasi Taloh and the national coordinator of the Space on Wheels program, Akash Pandey. The program saw more than 800 students from various educational institutions actively engage with the "Space on Wheels" exposition
The primary objective of the "Space on Wheels" program remains to provide valuable insights into ISRO's activities and India's space missions to school and college students in Arunachal Pradesh. Additionally, it strives to sensitize the youth about the exciting and rewarding career opportunities in the field of space science.
Obituaries News
22.Former Chief Election Commissioner MS Gill Passed Away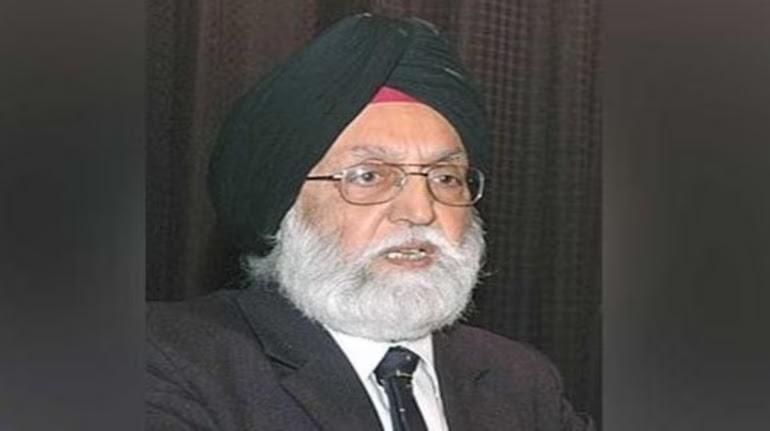 Former Chief Election Commissioner (CEC) Manohar Singh Gill passed away at a South Delhi hospital on Sunday, leaving behind a legacy of public service and dedication. He served as a significant figure in both the Indian bureaucracy and politics.
Manohar Singh Gill, who recently passed away at the age of 86, began his career as a young bureaucrat. He assumed the role of Chief Election Commissioner in December 1996 and held it until June 2001. During his tenure, Gill played a crucial role in shaping the electoral processes of the country.
Moreover, he became the first former CEC to join politics when he entered the Rajya Sabha as a member of the Congress party. In 2008, he was appointed as the Union Sports Minister, further highlighting his dedication to serving the nation in various capacities.
Miscellaneous News
23.PM Narendra Modi Releases New Garba Song "Maadi"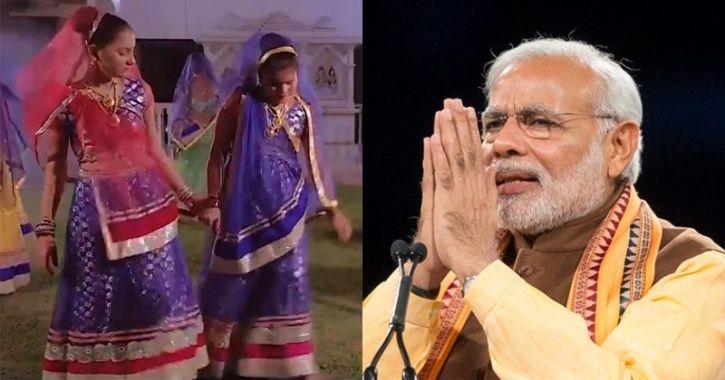 Prime Minister Narendra Modi has penned down a Garba song, titled 'Maadi', composed by Meet brothers, Manmeet Singh and Harmeet Singh. The song, celebrates the splendour of the Navratri festival and the vibrant traditions of Gujarat.
Divya Kumar lent his voice to the track, while the music was composed by Manmeet Singh and Harmeet Singh from Meet Bros. Titled 'Garbo,' the song voiced by singer Dhvani Bhanushali and composed by Tanishk Bagchi was released under the banner of Jjust Music, a music label founded by actor-producer Jackky Bhagnani.
In Navratri, Gujarat erupts into a nine-night dance festival, perhaps the longest in the world. For nine consecutive nights, people across villages and cities of the state gather in open spaces to celebrate.Stories of relationships between Lord Krishna and the Gopis, and their emotions, also often make their way into the ras garba music.
Important Current Affairs of 16 October 2023
Get all the International, National, Sports, Economy, latest schemes and appointments and current affairs updates with Adda247 Headlines of the day. Adda247 headlines of the day brings you the best accumulation of the daily updates. Stay updated with us!