Dear Aspirants,
The General Awareness Section of Banking Exams covers numerous sections in it like Banking Awareness, Static GK, and Current Affairs. But the most important thing that you might have noticed is that both the
Banking Awareness and Static Awareness questions asked in the General Awareness Section are based on Current Affairs only.
The questions on Static and Banking Awareness are related to the countries, events or anything that has been in news for a while.
Here is the Daily GK Update to get you acquainted with the top events that made the headlines today!!

1. India Announces $1.4 billion Package for Maldives, Agreements Signed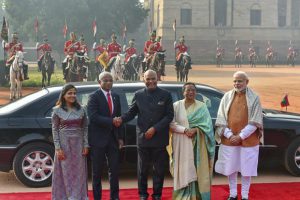 i. India announced a $1.4 billion package for the Maldives to meet its immediate budgetary as well as some medium-term requirements. Prime Minister Narendra Modi announced the package that includes soft loans after talks with visiting Maldives President Ibrahim Solih in New Delhi.
ii. The Maldives is weighed down by some $3 billion in debt to China and the country is looking to India and Saudi Arabia, besides others, for help.
iii. Here are 4 agreements that were signed during the state visit of Maldives President Ibrahim Solih:
1. Agreement on the Facilitation of Visa Arrangements
2. MoU on Cultural Cooperation
3. MoU for Establishing Mutual Cooperation to Improve the Ecosystem for Agribusiness
4.Joint Declaration of Intent on Cooperation in the field of Information & Communications Technology and Electronics.
Static/Current Takeaways Important For IBPS Clerk Mains Exam 2018:
Maldives Capital: Male, Currency: Maldivian rufiyaa.

2. Denmark's Foreign Affairs Minister Anders Samuelsen Visits India

i. Foreign Affairs Minister of Denmark Anders Samuelsen arrived in New Delhi on a two-day official visit to India. Mr. Samuelsen will meet External Affairs Minister Sushma Swaraj.
ii. The two Ministers will hold discussions on various aspects of bilateral ties as well as important regional and multilateral issues of mutual interest. A number of MoUs will be exchanged after the meeting.
Static/Current Takeaways Important For IBPS Clerk Mains Exam 2018:
Denmark Currency: Danish krone, Capital: Copenhagen.
3. India Sets World Record In Nuclear Plant Operation

i.
The indigenously developed
Kaiga Atomic Power Station in Karnataka
has set a new world record, with one of its units operating uninterrupted for more than 940 days. This is a
record for all kinds of nuclear power-generating units
, including advanced gas-based reactors in the world.
ii.
The record was earlier held by Unit 2 of Heysham of the United Kingdom, which operated non-stop for 940 days.
Static/Current Takeaways Important For IBPS Clerk Mains Exam 2018:
Kaiga Generating Station is a nuclear power generating station situated at Kaiga, near the river Kali, in Uttar Kannada district of Karnataka.
The plant has been in operation since March 2000.
4. UN Climate Conference 2018 Held in Poland

i. The UN Climate Conference 2018 was held recently in Katowice, Poland. In the meeting ministers of 200 nations finally reached consensus on rules to implement the 2015 Paris climate agreement.
ii. The Paris accord aims to limit the rise in global atmospheric temperature to well below 2 degrees Celsius from pre-industrial revolution levels.
Static/Current Takeaways Important For IBPS Clerk Mains Exam 2018:
Michal Kurtyka was the president of COP24.
Poland Capital: Warsaw, Currency: Polish zloty.
5. Star Screen Awards 2018 Announced: Complete List of Winners

i. Star Screen Awards 2018 were announced recently in Mumbai. The hosts of the night were Ayushmann Khurrana and Vicky Kaushal.
ii. Alia Bhatt won Best Actor for her performance in Raazi and Ranveer Singh was given best actor award for Padmaavat.
6. French Government Honours Producer Ashok Amritraj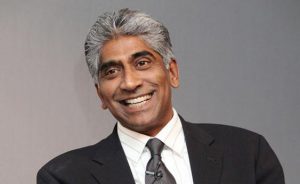 i. Producer Ashok Amritraj was honoured with the French Knight of the National Order of Merit.
ii. The former CEO of National Geographic Films and United Nations Goodwill Ambassador was lauded for his contribution to the world of cinema and Indo-French film industry.
7. Shree Saini From USA Crowned Miss India Worldwide 2018

i. Indian-American Shree Saini has been crowned Miss India Worldwide 2018 at a pageant held in the Fords City of New Jersey.
ii. Sakshi Sinha from Australia and Anusha Sareen from the United Kingdom were respectively declared first and second runner-ups in the 27th annual global pageant for people of Indian origin. India's Mandeep Kaur Sandhu, who hails from Haryana, was crowned Mrs. India Worldwide 2018.
8. NITI Aayog Organises 3rd Edition of Women Transforming India Awards

i. The NITI Aayog organised the 3rd Edition of the Women Transforming India Awards 2018 and launched the upgraded portal of the Women Entrepreneurship Platform (WEP).
ii. The Vice President of India, M. Venkaiah Naidu presided over as the chief guest of the event where he launched the WEP Portal 2.0 and conferred WTI Awards 2018. This year's theme is "Women and Entrepreneurship".
Static/Current Takeaways Important for IBPS Clerk Mains Exam 2018-
NITI-

National Institution for Transforming India.

NITI Aayog Vice-Chairman-

Rajiv Kumar,

CEO-

Amitabh Kant.
9. Philippines' Catriona Gray Crowned Miss Universe 2018

i. Philippines' Catriona Gray
has been crowned
Miss Universe 2018,
becoming the fourth woman from the country to win the title.
Tamaryn Green
from
South Africa
was named the first runner-up while Miss
Venezuela Sthefany Gutiérrez
stood third at the pageant which was held in
Bangkok, Thailand.
ii.
The 24-year-old Gray was born in
Australia
and studied at the Berklee College of Music in Boston, Massachusetts. India was represented by 22-year-old
Nehal Chudasama.
10. Ranil Wickremesinghe Sworn In As PM Of Sri Lanka

i. Mr. Ranil Wickremsinghe was sworn in as Prime minister of Sri Lanka by President Maithripala Sirisena thus bringing an end to the weeks-long political crisis in the country.
ii. Mr. Wickremsinghe was removed as Prime minister in October and was replaced by Mahinda Rajapaksa who resigned after failing to garner a majority in Parliament.
Static/Current Takeaways Important For IBPS Clerk Mains Exam 2018:
Sri Lanka Capitals: Colombo, Sri Jayawardenepura Kotte, Currency: Sri Lankan rupee, President: Maithripala Sirisena.
11. Kamal Nath, Ashok Gehlot & Bhupesh Baghel Took Oath As New CMs: Complete Info

i. Congress' Ashok Gehlot sworn-in as the Chief Minister of Rajasthan, while party leader Kamal Nath took oath as the CM of Madhya Pradesh, and Bhupesh Baghel as the Chief Minister of Chhattisgarh.
ii. In Rajasthan, Governor Kalyan Singh administered the oath of the office and secrecy to Mr Gehlot and deputy CM Sachin Pilot in Jaipur. This was Mr Gehlot's third term as the Chief Minister.
iii. In Madhya Pradesh, Governor Anandiben Patel administered the oath of office and secrecy to Mr Kamal Nath. The 72-year-old Kamal Nath was sworn in as the 18th chief minister of Madhya Pradesh. Kamal Nath is currently Lok Sabha member from Chhindwara Lok Sabha constituency.
iv. In Chhattisgarh, Governor Anandiben Patel administered the oath of office and secrecy to Mr Baghel, the State Congress President, in Raipur. Bhupesh Baghel is the third chief minister of the state.
12. Ramphal Pawar Appointed Director of NCRB

i. The Government appointed Ramphal Pawar as the new Director of National Crime Record Bureau (NCRB). An IPS officer from the West Bengal cadre, Mr Pawar was Joint Secretary in NATGRID.
ii. He will be joining NCRB against existing vacancy from the date of joining the post and up to tenure extendable as per IPS Tenure Policy or till further orders, whichever is earlier.
Static/Current Takeaways Important For IBPS Clerk Mains Exam 2018:
NCRB was set-up in 1986 to function as a repository of information on crime and criminals.
13. BWF World Tour 2018 Concludes: Complete List of Winners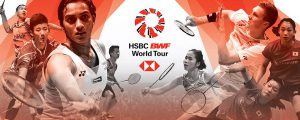 i. BWF World Tour 2018 was concluded recently in Guangzhou, China.
ii. It was the final tournament of the 2018 BWF World Tour. The total Prize of the Championship is USD1,500,000.
14. Belgium Beat Netherlands to Win FIH Hockey World Cup 2018

i. In Hockey, Belgium has claimed their first ever World Cup title. They defeated the Netherlands in a dramatic shoot-out in the final of the Men's World Cup in Bhubaneswar, Odisha.
ii. Both the teams, goalless at full time, were at level 2-2 after five penalties. This is Belgium's first ever World Cup title. Earlier, the last edition champions Australia secured a consolation bronze medal.
Static/Current Takeaways Important For IBPS Clerk Mains Exam 2018:
Belgium Capital: City of Brussels, Currency: Euro.
15. PV Sindhu Becomes 1st Indian To Win BWF World Tour Finals

i. PV Sindhu made history, becoming the first Indian to win the season-ending BWF World Tour Finals tournament.
ii. Sindhu came up against a familiar foe in Nozomi Okuhara in the title clash but unlike her previous meetings, the Indian superstar showed much more patience in her gameplay against the Japanese.