Dear Aspirants,
The General Awareness Section
plays an important role in scoring well above cut off marks in any competitive exam. The
Banking Awareness and Static Awareness questions asked in the General Awareness Section are based on Current Affairs mainly.
So you need to prepare well this section to score good marks.
Here is the Daily GK Update to get you acquainted with the top events that made the headlines today!!
National News


1. Guinea PM Arrives In Delhi On 10-Day Visit To India
i. Prime Minister of Guinea Dr. Ibrahima Kassory Fofana arrived in New Delhi on a ten-day official visit to India. During the visit, Mr Fofona called on President Ram Nath Kovind at Rashtrapati Bhavan.
ii. He also had a meeting with Vice President M Venkaiah Naidu. Mr. Fofona addressed the inaugural session of 14th CII-EXIM Bank Conclave on India-Africa Partnership Project in New Delhi.
Static/Current Takeaways Important For LIC AAO Mains Exam:
Guinea Capital: Conakry, Currency: Guinean franc.
2. 'Vijit' Becomes 1st Indian Coast Guard Ship To Visit Indonesia
i. Highlighting the close maritime proximity between India and Indonesia, Indian Coast Guard Ship 'Vijit' became the first-ever Coast Guard ship to visit Sabang, Indonesia.
ii. During its maiden voyage, officers and crew of Vijit will hold interaction with officials of Bakamla (Indonesian Coast Guard), Indonesian Armed Forces and the civil administration at Sabang, read a press release from Indian embassy in Jakarta.
Static/Current Takeaways Important For LIC AAO Mains Exam:
This visit of the coast guard ship follows from the first-ever-visit of Naval Ship INS Sumitra to Sabang in July 2018.
3. IT Roorkee, ISRO Sign MoU For Space Technology Cell
i. IIT Roorkee and ISRO have signed an MoU to develop Space Technology Cells on the campus of the varsity. IIT Roorkee issued a statement saying the premier technology school has inked an MoU with the Indian Space Research Organization (ISRO) to setup Space Technology Cells.
ii. The Space Technology Cells developed under this MoU will help students and faculty members of the institute to pursue advanced research in different areas related to futuristic space technology.
4. India & Afghanistan Signed an MOU On Digital Education Initiatives
i. The Ministry of Human Resource Development has signed a memorandum of understanding(MoU) with the Afghanistan government to work on digital education initiatives, which include many prominent programs developed by Indian Institutes of Technology (IITs).
ii. The MoU was signed at IIT-Madras. This collaboration hopes to contribute to bilateral relations and beget mutual benefits for the two countries.
Static/Current Takeaways Important For LIC AAO Exam:
Afghanistan Capital: Kabul, Currency: Afghan Afghani.
5. 3rd Edition Of Namaste Thailand Festival Held In New Delhi
i. The 3rd edition of Namaste Thailand festival, organised by the Royal Thai Embassy with an aim to strengthen bilateral ties and increase cultural exchange between India and Thailand, began at Select Citywalk in New Delhi.
ii. The festival will feature stage performances by Thai artists.
Static/Current Takeaways Important for LIC AAO Exam:
Thailand Capital: Bangkok, Currency: Thai Baht.
International News
6. First BRICS Sherpa Meeting Under Presidency Of Brazil Held In Curitiba
i. The first BRICS (Brazil, Russia, India, China, and South Africa) Sherpa meeting held in Curitiba, Brazil under the Presidency of Brazil.
ii. The Indian delegation was led by Secretary in the Ministry of External Affairs T S Tirumurti.
Static/Current Takeaways Important for LIC AAO Exam:
BRICS Headquarters: Shanghai, China; President: K V Kamath.
7. EAM Sushma Swaraj Begins 2-Day Visit to the Maldives
i. External Affairs Minister Sushma Swaraj left to the Maldives on a two-day visit. She is accompanied by Foreign Secretary Vijay Gokhale and other officials.
ii. During her visit, Mrs Swaraj will call on the President of Maldives Ibrahim Mohamed Solih, Parliament Speaker Qasim Ibrahim and meet with her Maldivian counterpart Abdullah Shahid.
Static/Current Takeaways Important For LIC AAO Mains Exam:
Maldives Capital: Male, Currency: Maldivian rufiyaa.
8. Cyclone Idai Hits Mozambique, Malawi, Zimbabwe
i. Mozambique, Zimbabwe and Malawi have been hit by a vicious cyclone 'IDAI' that has killed nearly 150 people, left hundreds more missing and stranded tens of thousands who are cut off from roads and telephones in mainly poor, rural areas.
ii. Cyclone Idai has affected more than 1.5 million people in the three southern African countries, according to the UN and government officials.
iii. Hardest hit is Mozambique's central port city of Beira where the airport is closed, electricity is out and many homes have been destroyed.
9. Mukesh Ambani Tops Forbes' List of World's Richest Sports Team Owners
i. Reliance Industries CMD Mukesh Ambani leads Forbes' list of richest sports team owners with a net worth of around $50 billion. Ambani purchased the IPL team Mumbai Indians through a RIL subsidiary in 2008 for just over $100 million.
ii. Steve Ballmer (Net worth: $41.2 billion), the American Businessman and Dietrich Mateschitz (Net worth: $18.9 billion) were at 2nd and 3rd positions, respectively.
Static/Current Takeaways Important For LIC AAO Mains Exam:
Mumbai Indians lifted the IPL crown in 2013, 2015 and 2017.
10. Tata, Reliance And Airtel Emerge Best Indian Brands Of 2019
i. Tata, Reliance, and Airtel emerged as the top three Indian brands of 2019, according to a report published by Interbrand, part of the Omnicom Media Group.
ii. Tata continued to hold the top position in the best Indian Brands ranking as its brand value grew by 6%, mainly due to Tata Consultancy Services (TCS). Knocking Airtel off from the 2nd spot, Reliance's brand value grew by 12%, bolstered by the success of Jio. Airtel stood at number 3.

Banking/Business News


11. RBI Names SBI, ICICI and HDFC As Systemically Important Banks
i. The Reserve Bank of India (RBI) named State Bank of India (SBI), ICICI Bank and HDFC Bank as Domestic Systemically Important Banks (D-SIBs), which in other words mean banks that are too big to fail.
ii. As per the norms, these banks will have to set aside more capital for their continued operation. Inclusion in D-SIB indicates that failure of any of these banks would have a cascading effect on the Indian financial system.
12. SBI Launches Cardless ATM Withdrawal With YONO Cash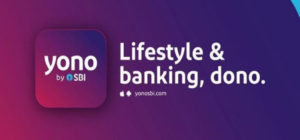 i. The State Bank of India has launched a new service called 'YONO Cash' for its customers using which customers can withdraw money from ATMs without using debit cards.
ii. This facility is available over 16,500 of its ATMs through the You Only Need One (YONO), mobile app platform for the first time in the country. The ATMs enabled for this service will be called as YONO Cash Point.
13. Microsoft Launched Project 'Sangam' To Boost India's Swachh Bharat Mission
i. Microsoft has announced that it has partnered with The Ministry of Housing and Urban Affairs (MoHUA) to promote its Project 'Sangam' which is developed to accelerate Swachh Bharat Mission (SBM) in India.
ii. It is one of the world's largest Cleanliness Programme. Project Sangam is a cloud-hosted, mobile-first community learning platform.
14. Bandhan Bank Gets RBI Nod To Acquire Gruh Finance
i. Reserve Bank of India provided no objection to Bandhan Bank for the proposed acquisition of Gruh Finance. Gruh Finance Limited is an Ahmedabad headquartered Subsidiary of HDFC Limited.
ii. It is a Housing Finance Company (HFC) recognized by the National Housing Bank (NHB) and it was taken over in January by Bandhan Bank in a share-swap deal. India's largest mortgage lender HDFC can hold 9.9% in the bank, according to its exchange filing.
iii. That's the maximum a non-banking finance company can own in a private bank. HDFC had sought approval for 14.96%.
Static/Current Takeaways Important for LIC AAO Exam:
Bandhan Bank headquarters: Kolkata.
15. ICICI Lombard, Mobikwik To Offer Online Fraud Protection Policy
i. ICICI Lombard and Mobikwik announced a strategic partnership to provide cyber-insurance cover. The relationship aims to provide protection against unauthorized and fraudulent transactions online, across bank accounts, debit and credit cards. and mobile wallets.
ii. MobiKwik users can avail the commercial cyber-insurance policy underwritten by ICICI Lombard and enjoy the benefit of stress-free and secured transactions.
Sports News
16. 18-yr-old Diksha 2nd Indian Golfer To Win Ladies European Tour
i. 18-year-old Diksha Dagar has become the second Indian to win an event on Ladies European Tour after clinching South African Women's Open in Cape Town.
ii. Aditi Ashok was the first Indian to win on the Ladies European Tour after clinching Hero Women's Indian Open in Gurugram in 2016.

17. 2019 Swiss Open Championship Concludes: Complete List of Winners
i. The 2019 Swiss Open, officially the YONEX Swiss Open 2019, was a badminton tournament which took place at St. Jakobshalle in Basel, Switzerland and had a total purse of $150,000.
18. Valtteri Bottas Wins Australian F1 Grand Prix 2019
i. Mercedes' Valtteri Bottas beat his world champion teammate Lewis Hamilton to clinch the season-opening Australian Formula One Grand Prix.
ii. Hamilton finished the race in the second spot, while Red Bull's Max Verstappen finished third.
Obituaries



19. Goa CM Manohar Parrikar Passes Away
i. Manohar Parrikar, Goa Chief Minister and former defence minister, has passed away at the age of 63 after a long battle with pancreatic cancer.
ii. Parrikar was diagnosed with advanced pancreatic cancer in February 2018. He was an IIT Mumbai graduate in metallurgical engineering and among the first members of BJP in Goa.
You may also like to Read: