Read the most important current affairs of 18 October 2023. Today Current Affairs covers the headlines on India-Sri Lanka Ferry Service, 'IRON BEAM' Missile Defence System, Free Gas Cylinder For Ujjwala Scheme Beneficiaries, India's maritime economy, World Trauma Day 2023.

Top 19 Current Affairs and News Headlines of 18 October 2023
National News
1.India to Invest ₹143 Lakh Crore in Infrastructure by 2030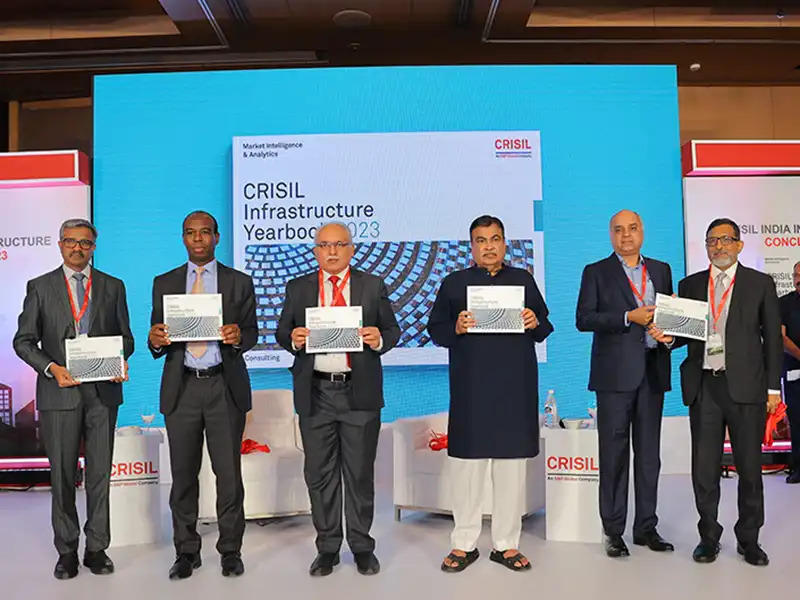 India is gearing up for a substantial infrastructure spending spree, with a plan to invest nearly ₹143 lakh crore between fiscal years 2024 and 2030. This represents more than double the ₹67 lakh crore spent on infrastructure over the past seven financial years starting from 2017.
A notable aspect of this investment is that ₹36.6 lakh crore will be allocated to green projects. This marks a fivefold increase compared to the amount spent on sustainability-focused initiatives between fiscal years 2017 and 2023. The emphasis on green investments reflects India's commitment to environmental sustainability.
The hydrogen sector is set to attract substantial investments, estimated at ₹1.5 lakh crore between fiscal years 2024 and 2030. Mandates for green hydrogen use and incentive schemes will play a crucial role here, as the production cost of green hydrogen is double that of fossil-based hydrogen.
2.Dharmendra Pradhan Launched IndiaSkills 2023-24 In New Delhi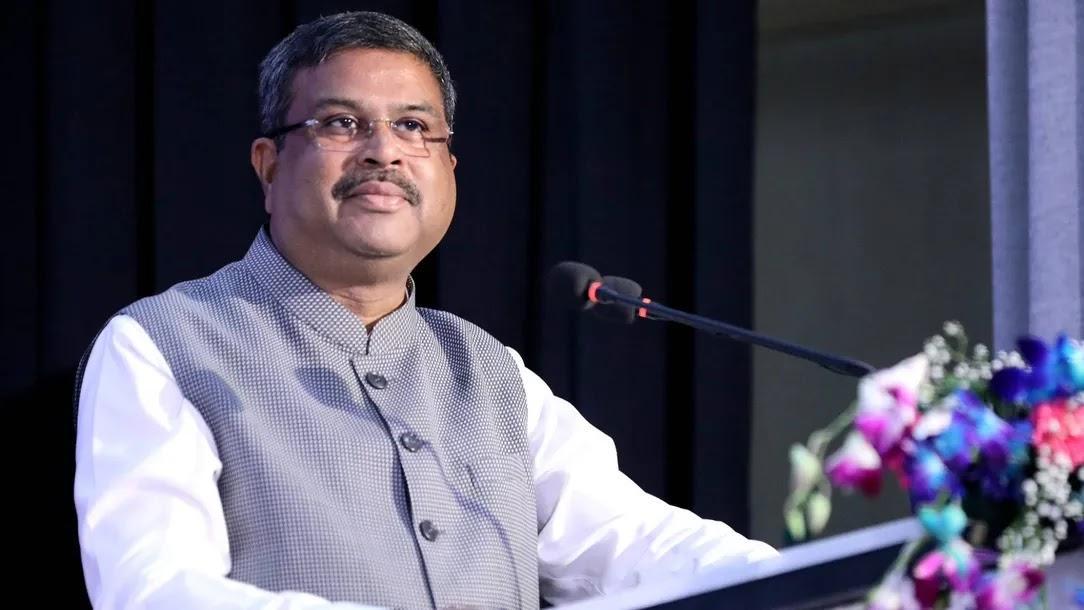 The Ministry of Skill Development & Entrepreneurship unveiled the IndiaSkills 2023-24 program and celebrated the remarkable achievements of the WorldSkills 2022 winners. India, securing the 11th position in the global competition last year, is now poised to make giant strides in skill development.
Union Minister Dharmendra Pradhan outlined the need to increase the number of participants and provide impetus to the ecosystem of skill development underscoring the significance of competencies over traditional degrees. The minister emphasized the importance of introducing employable skills, which would enhance the market acceptance of the workforce.
Union Minister further extended his congratulations to 18 candidates from India for their exceptional performance at the World Skills Competition 2022 Special Edition. India's participation across 50 skills resulted in a commendable 11th position, accompanied by 2 Silver Medals, 3 Bronze Medals, and 13 Medallions for Excellence.
International News
3.India-Sri Lanka Ferry Service Reopens After Four Decades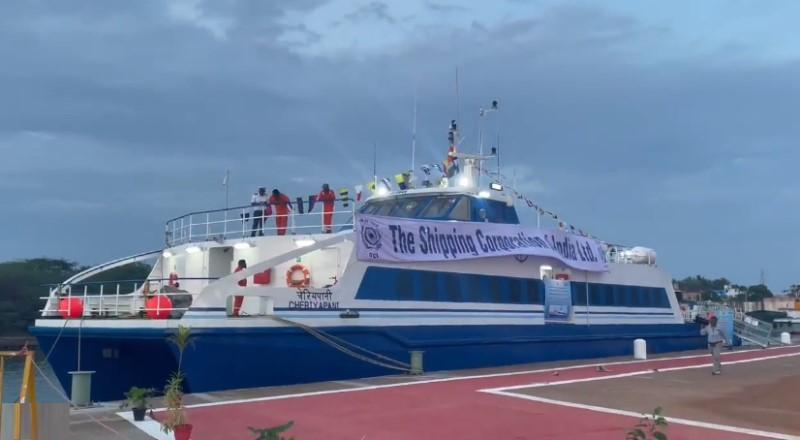 An age-old sea route between India and Sri Lanka has been rejuvenated with the inauguration of a passenger ferry service from Nagapattinam in Tamil Nadu to Kankesanthurai in Jaffna, Northern Sri Lanka. The passenger ferry service, named 'Cheriyapani,' was officially launched on a Saturday.
The one-way ticket for this high-speed craft costs approximately Rs 7,670, with a generous baggage allowance of up to 40 kg per passenger. The journey commences at Nagapattinam at 7 am, reaching Kankesanthurai by 11 am, and the return trip starts at 1.30 pm, arriving in Nagapattinam by 5.30 pm.
The reestablishment of the passenger ferry service has the potential to have a profound impact on the region. By providing an additional transportation option, it can amplify religious tourism in the coastal regions of both India and Sri Lanka.
4.'IRON BEAM' Missile Defence System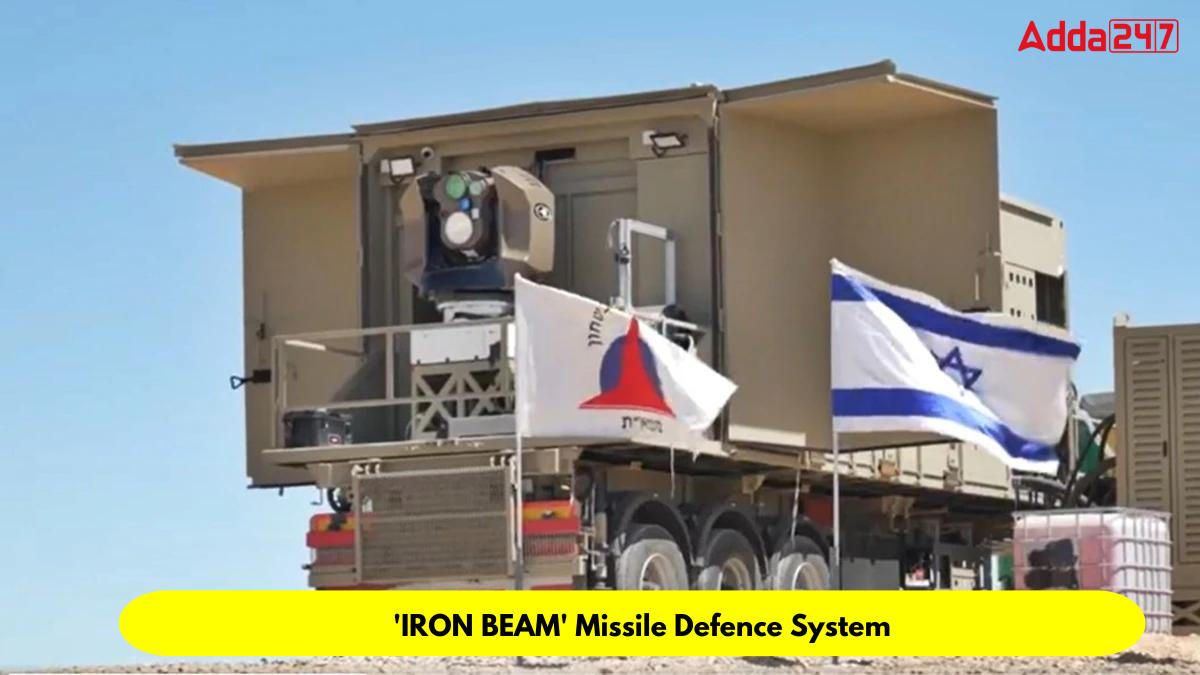 Israel recently tested its new laser-based 'Iron Beam' missile defence system. The system is designed to destroy short-range rockets, artillery, and mortar bombs. The system could also intercept unmanned aerial vehicles (UAVs). It has a range of up to 7 km.
Iron Beam constitutes the sixth element of Israel's integrated missile defense system, in addition to Arrow 2, Arrow 3, David's Sling, and Iron Dome. Iron Beam uses a fiber laser to generate a laser beam to destroy an airborne target.
Iron Beam uses a fiber laser to generate a laser beam to destroy an airborne target. The main benefits of using a directed energy weapon over conventional missile interceptors are lower costs per shot, an unlimited number of firings, lower operational costs, and less manpower. There is also no interceptor debris to fall on the area protected.
5.Biden's Visit to Israel Amid Ongoing Conflict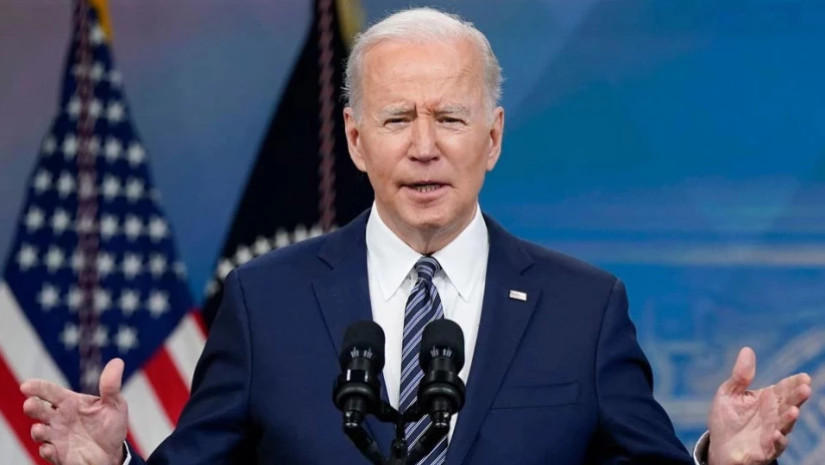 United States President Joe Biden is set to visit Israel amid an ongoing conflict with Hamas fighters. The trip was confirmed by US Secretary of State Anthony Blinken, and the White House released an official statement emphasizing strong support for Israel.
Biden's visit comes after Hamas fighters breached Israel's heavily fortified Gaza border, initiating a surprise attack. Israel's Prime Minister Benjamin Netanyahu declared war on Hamas, resulting in significant casualties and destruction.
President Biden will meet with Israel's Prime Minister Netanyahu in Tel Aviv. He will then travel to Jordan's capital, Amman, for discussions about increasing humanitarian aid to Gaza. In Amman, he will meet with Jordan's King Abdullah, Egyptian President Abdel Fattah el-Sisi, and the Palestinian Authority President Mahmoud Abbas, who opposes Hamas and governs the West Bank.

State News
6.UP CM Yogi Adityanath Announces Free Gas Cylinder For Ujjwala Scheme Beneficiaries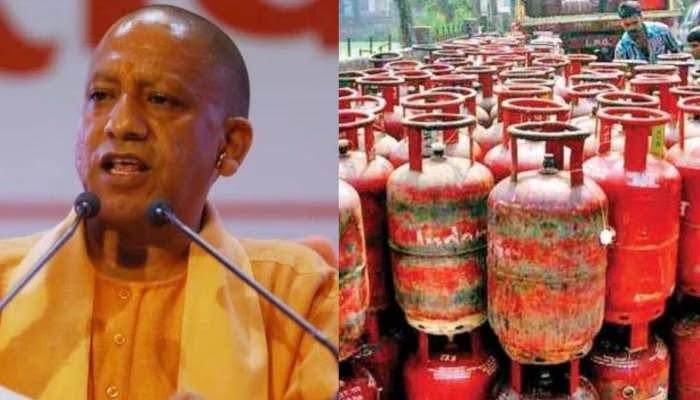 Uttar Pradesh Chief Minister Yogi Adityanath revealed the latest addition to the Ujjwala scheme – every beneficiary will receive a free cooking gas cylinder as a Diwali gift. The significance of this Diwali gift for the Ujjwala scheme beneficiaries cannot be understated, as it marks a pivotal moment in improving the lives of the less privileged.
The announcement came during an event in Bulandshahr, where Chief Minister Adityanath not only shared this uplifting news but also inaugurated and laid the foundation stones of various development projects worth a substantial Rs 632 crore.
Chief Minister Adityanath also praised the impact of the 'Beti Bachao Beti Padhao' campaign, which has now reached a point where women like Parul Chaudhary and Annu Rani have won gold medals in the Asian Games, bringing honor to the country and Uttar Pradesh.
Economy News
7.PM Modi unveils long term blueprint for India's maritime economy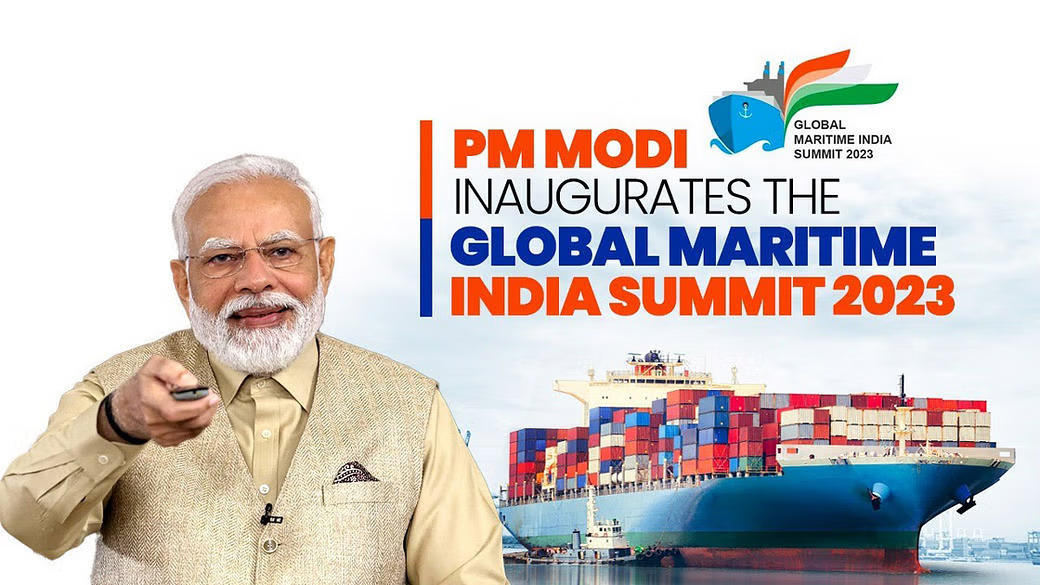 Prime Minister Narendra Modi inaugurated a series of significant maritime projects, including the unveiling of a long-term vision document for the blue economy. These initiatives are aligned with the 'Amrit Kaal Vision 2047' for the Indian maritime blue economy.
The vision document outlines strategic initiatives aimed at enhancing port facilities, promoting sustainable practices, and facilitating international collaboration. The Prime Minister laid the foundation stone of the Tuna-Tekra all-weather deep-draft terminal, to be built at a cost of more than Rs 4,500 crore at Deendayal Port Authority in Gujarat.
The greenfield terminal, developed through a public-private partnership (PPP) mode, is expected to emerge as an international trade hub. The Prime Minister also dedicated more than 300 Memorandums of Understanding (MoUs) worth more than Rs 7.16 lakh crore for global and national partnerships in the maritime sector.
Banking News
8.RBI imposes monetary penalty on four co-operative banks & 1 HFC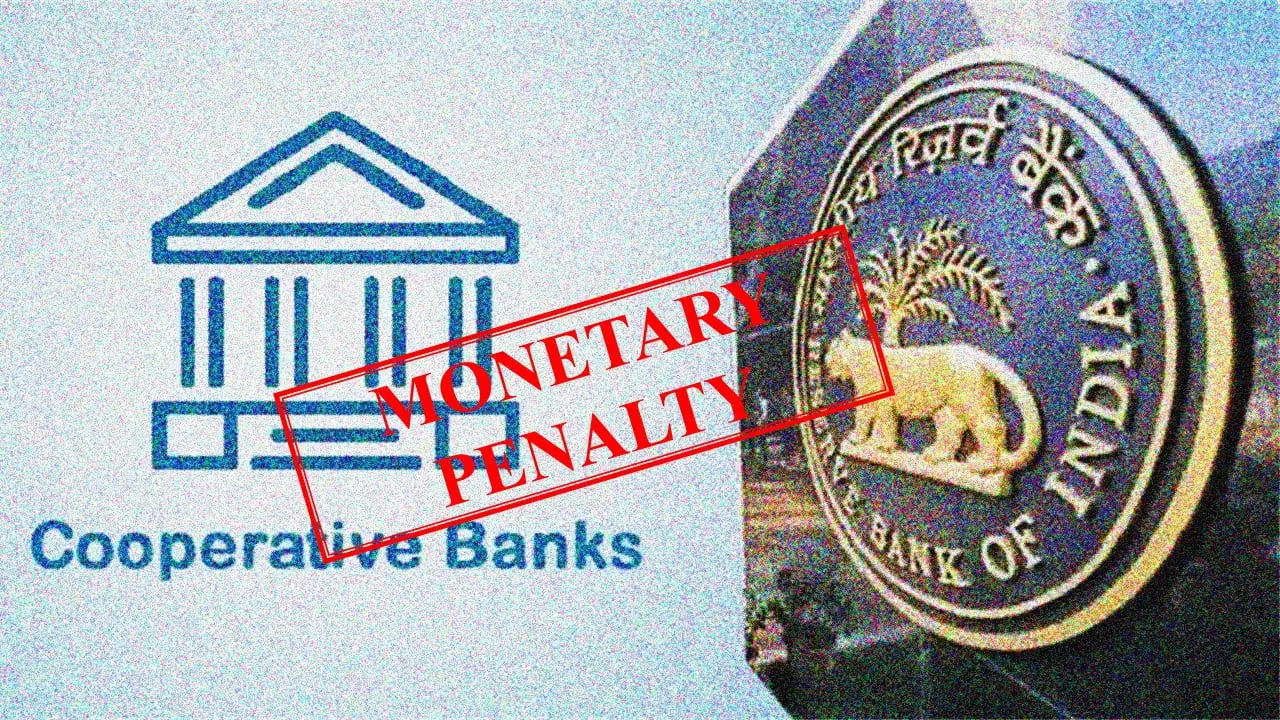 The Reserve Bank of India (RBI) has taken action against several banks and a housing finance company in Gujarat due to their failure to follow certain banking regulations. These are:
Gujarat Mercantile Co-operative Bank Ltd. was penalized ₹4.50 lakh for violating RBI instructions on deposit placement and Cash Reserve Ratio (CRR), exceeding inter-bank exposure limits, and failing to maintain the minimum CRR on certain days.
Nagarik Sahakari Bank Ltd. incurred a ₹2.00 lakh penalty for breaching sections of the Banking Regulation Act, 1949. Makarpura Industrial Estate Co-operative Bank Ltd. faced a ₹2.00 lakh penalty for failing to transfer eligible funds to the Depositor Education and Awareness Fund, and sanctioning a loan with a bank director's relative as a guarantor.
The Sevalia Urban Co-operative Bank Ltd. received a ₹50,000 penalty for non-compliance with RBI directives regarding loans and advances. West End Housing Finance Limited was fined ₹1.70 lakh for failing to follow National Housing Bank (NHB) directions on shareholding changes and for changing its shareholding without prior written permission from NHB or RBI, exceeding permitted limits.
Business News
9.IDFC gets CCI nod for merger with IDFC First Bank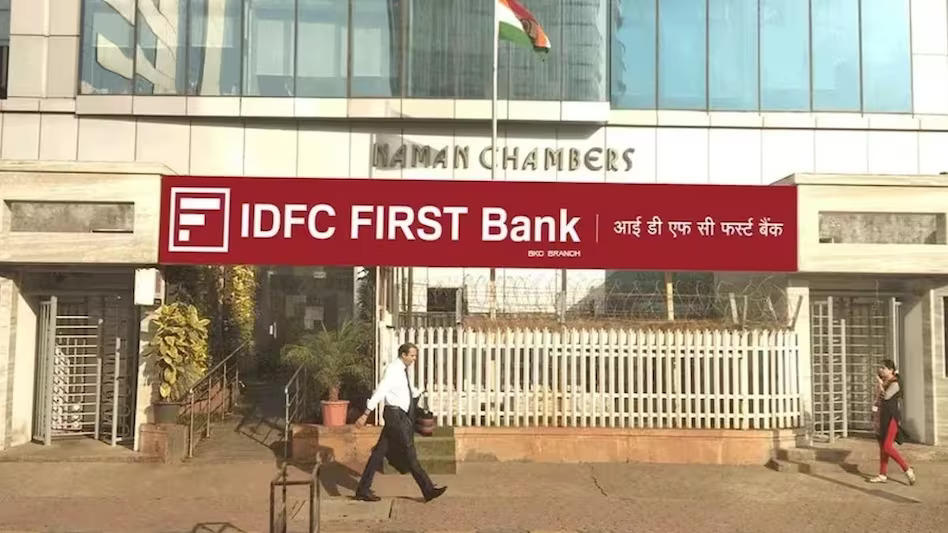 The Competition Commission of India (CCI) has given its approval for the merger of the Infrastructure Development Finance Company (IDFC) and IDFC First Bank. This approval was communicated through a regulatory filing on October 17, 2023.
This merger comes in the context of Housing Development Finance Corporation (HDFC) completing its merger with HDFC Bank on July 1. As of June 30, 2023, IDFC held a 30.93 percent stake in IDFC First Bank through its non-financial holding company.

Both entities aim to complete the merger in the current fiscal year and have agreed on a share exchange ratio of "155:100." This means that for every 100 shares of IDFC, shareholders will receive 155 shares of IDFC First Bank.

10.Govt To Sell 7% Equity Stake In Hudco Through OFS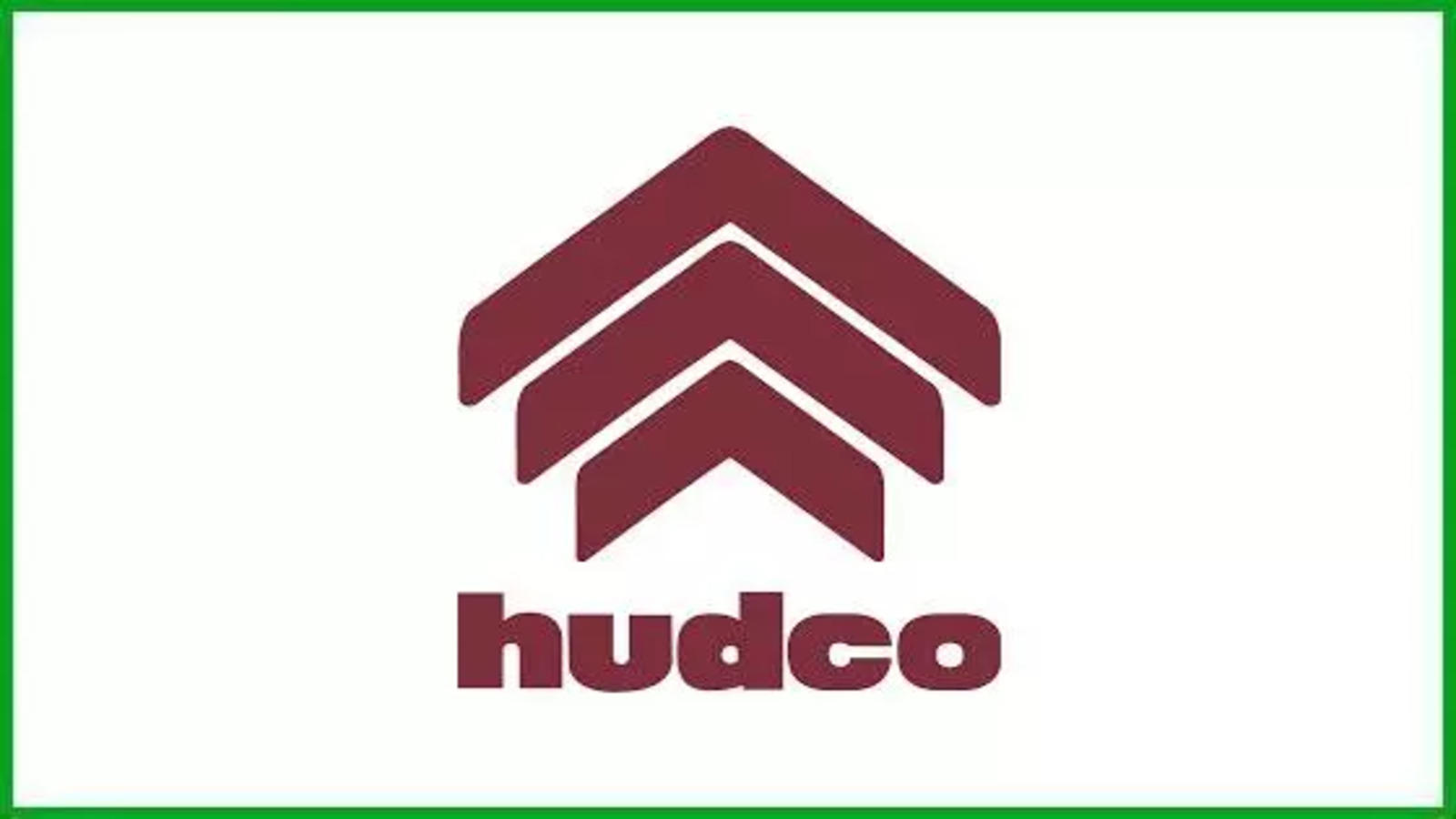 The Indian government has announced its plans to divest 7% equity in Housing and Urban Development Corp. Ltd (Hudco) via an offer for sale (OFS) scheduled for October 18-19. This strategic move is expected to generate approximately ₹1,100 crore in revenue.
The offer for sale will commence on October 18 for non-retail investors, with retail investors being able to bid on the following day. The government intends to divest 7% equity, including a green shoe option of 3.5%.
The floor price for the offer is set at ₹79 per share, which is 12% lower than the closing price of ₹89 on the BSE as of the previous Tuesday. Approximately 140 million shares will be put up for sale, with a total value of around ₹1,106 crore. Notably, there will be no retail discount offered for the OFS, as confirmed by Hudco in a filing with the BSE.
Important Days News
11.World Trauma Day 2023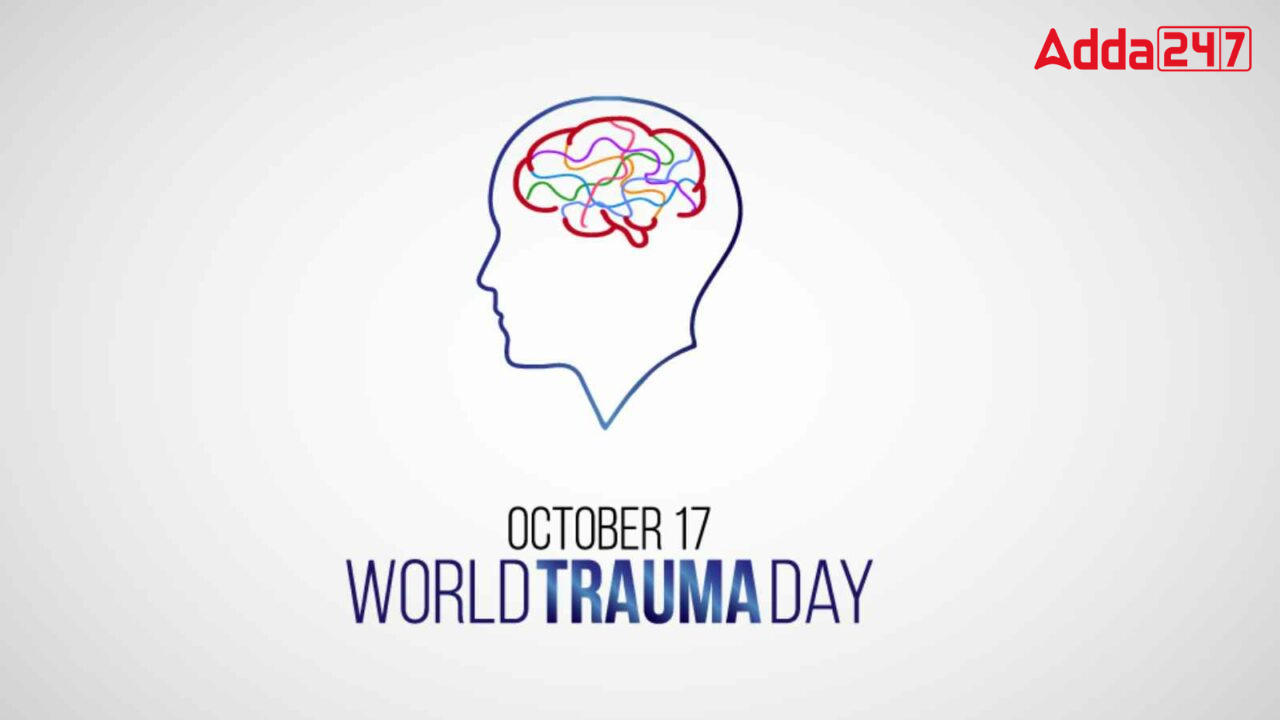 World Trauma Day, observed every year on 17 October, is dedicated to raising awareness about trauma, its causes, symptoms, and prevention. While the theme for World Trauma Day 2023 has not been announced yet, it typically revolves around the central idea of preventing trauma and providing support to victims.
Trauma encompasses emotional responses to accidents, injuries, physical violence, rape, natural disasters, or any incident affecting an individual both physically and mentally. The primary goal of this day is to educate people about the causes and consequences of trauma and to promote strategies for trauma care and prevention.
12.Kati Bihu 2023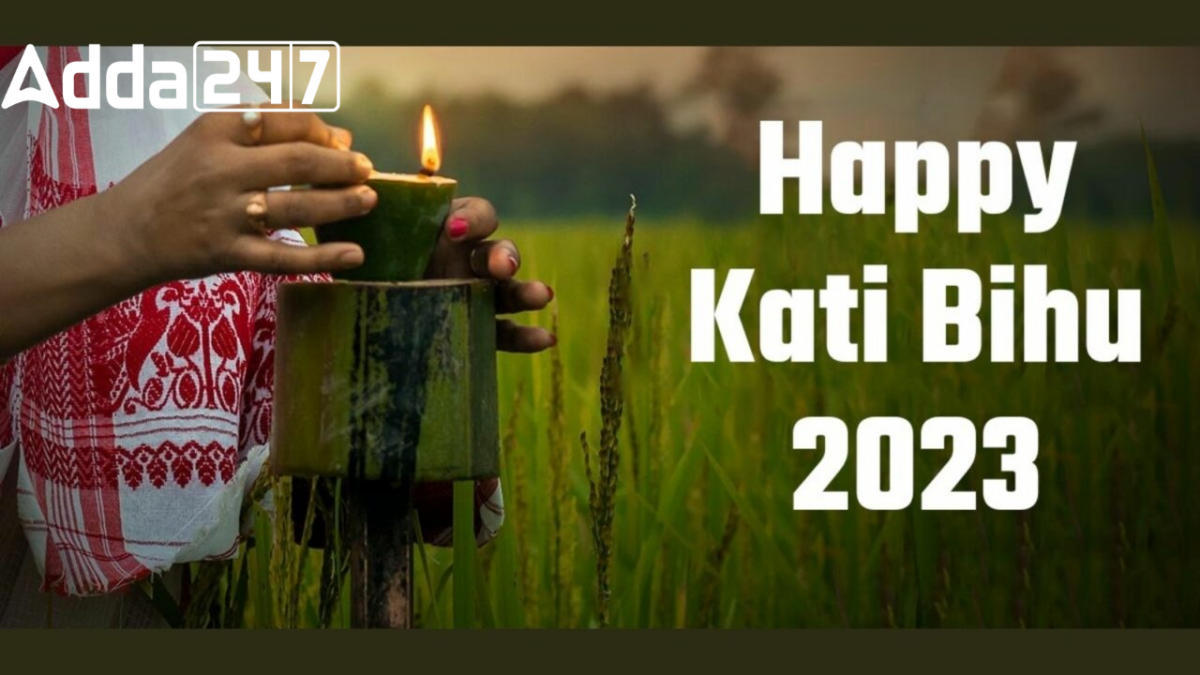 Kati Bihu, also known as Kongali Bihu, is a significant festival celebrated by the Assamese people in the northeastern state of Assam. It falls on the first day of the 'Kati' month, which typically occurs in the middle of October.
Kati Bihu 2023 is celebrated on 18th October and it marks the beginning of the rice crop's growth and the start of the new harvest season. Kati Bihu is one of the three major festivals in Assam, alongside Bhogali Bihu and Rongali Bihu. It connects people to their agricultural roots and celebrates the importance of the harvest.
Kati Bihu is solemn festival, primarily focused on the month's restrictions and remembrance of the past year. It signifies the start of the sowing season in Assam. The empty granaries and growing paddy fields symbolize the scarcity during this time, earning it the nickname "Poor" or "Kongali."
Ranks & Reports News
13.NSO Released Periodic Labour Force Survey (PLFS) Annual Report 2022-2023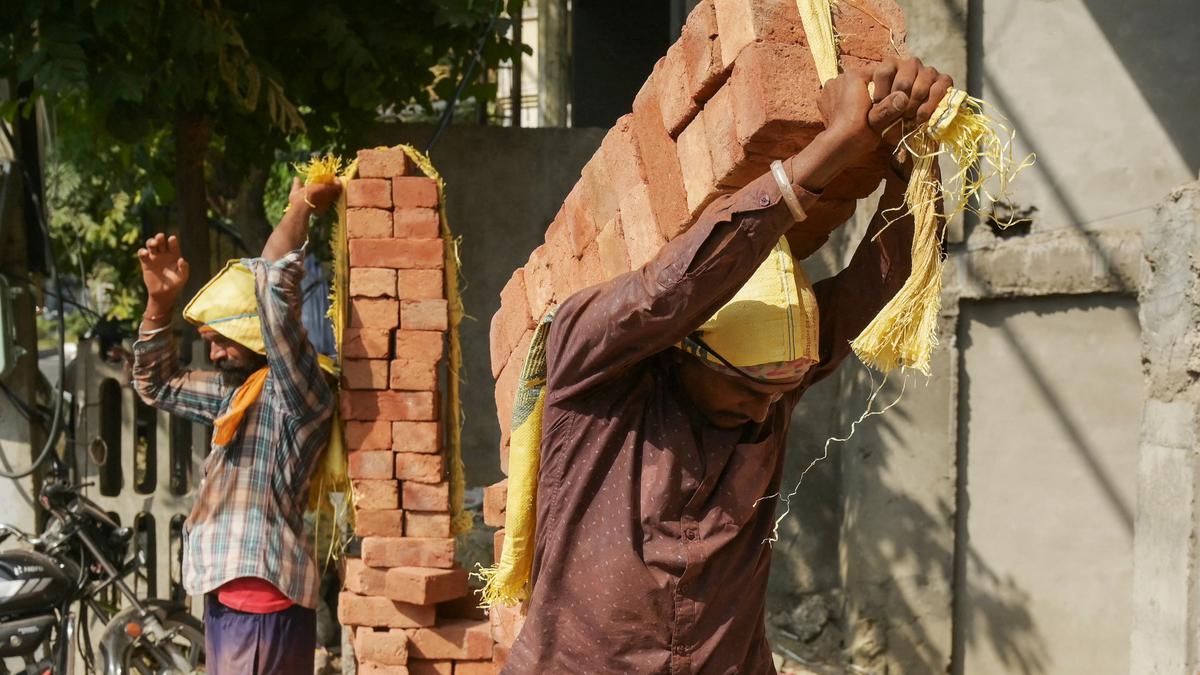 The PLFS (Periodic Labour Force Survey), by the NSO (National Statistical Office), has released its results for the period of April to June 2023. The report indicates a notable decrease in the country's unemployment rate, a rise in the Labor Force Participation Rate (LFPR), and an improvement in the Worker-Population Ratio (WPR).
The findings from the PLFS shows decrement in the Unemployment Rate (UR) for individuals aged 15 years and above. In urban areas, the UR decreased from 7.6% in April-June 2022 to 6.6% in the same period of 2023.
One of the key takeaways from the PLFS is the increase in the Labor Force Participation Rate (LFPR) for individuals aged 15 years and above. In urban areas, the LFPR has risen from 47.5% in April-June 2022 to 48.8% in the same period of 2023.
The Worker-Population Ratio (WPR) is another important indicator of the health of a nation's labor market. In urban areas, the WPR increased from 43.9% in April-June 2022 to 45.5% in the same months of 2023 for individuals aged 15 years and above.
14.Kempegowda International Airport tops global on-time performance rankings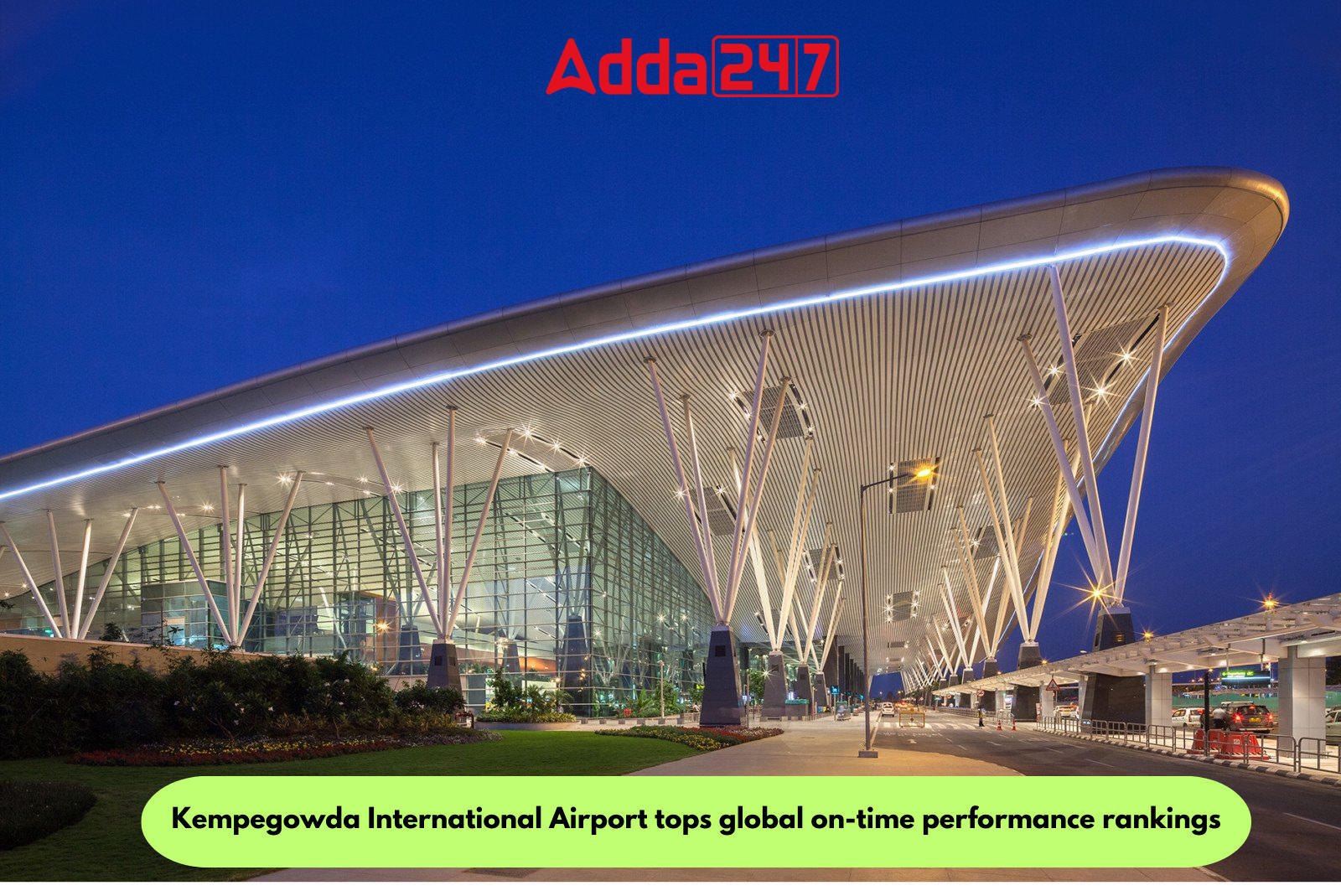 In a recent report published by aviation analytics firm Cirium, the Kempegowda International Airport (KIA) in Bengaluru, also known as the Bengaluru International Airport, has been recognized as the "world's most punctual airport" for the past three consecutive months.
The report covered approximately 89.03% of the total flights operated from KIA, amounting to 18,913 flights. The airport, managed by Bangalore International Airport Limited, achieved punctuality rates of 87.51% in July, 89.66% in August, and 88.51% in September.
While KIA excelled in on-time departures, it had an OTP rate of 79.46% for arrivals, which was the lowest among the top five airports featured in the report. Hyderabad's Rajiv Gandhi International Airport was the only other Indian airport listed among the top five punctual airports globally, further emphasizing India's growing prominence in the aviation industry.
Appointments News
15.Arindam Bagchi Appointed as India's Ambassador to UN in Geneva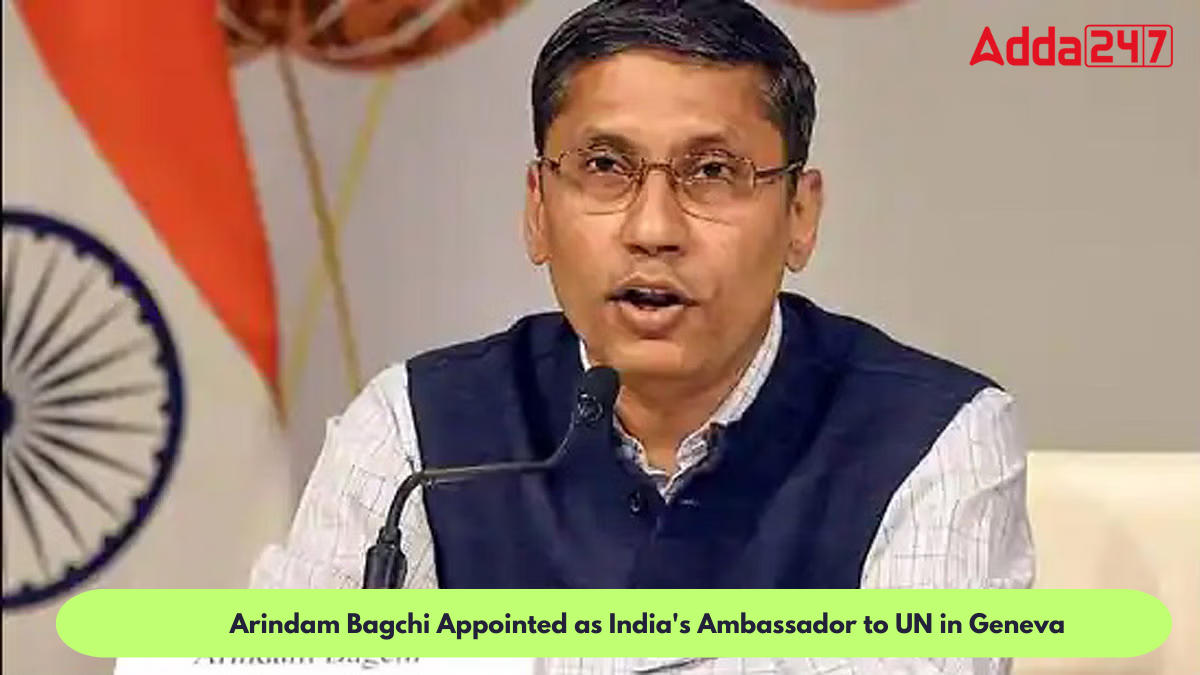 Arindam Bagchi, currently serving as Additional Secretary in the Ministry of External Affairs, has been appointed as India's next Ambassador/Permanent Representative to the United Nations and other International Organisations in Geneva.
Arindam Bagchi is set to succeed the incumbent Indian envoy to the UN in Geneva, Indra Mani Pandey, who assumed the role in July 2020. After a three-year tenure, Pandey is now scheduled to return to New Delhi, paving the way for Bagchi to take the helm.
Arindam Bagchi, a seasoned Indian Foreign Service (IFS) officer from the 1995 batch. He has served as a director in the Prime Minister's Office, where he was involved in managing significant national and international affairs. Additionally, Bagchi has worked at India's permanent mission at the United Nations in New York, gaining valuable experience in international diplomacy.
Awards News
16.Bhopal Mahila Thana Achieves ISO Certification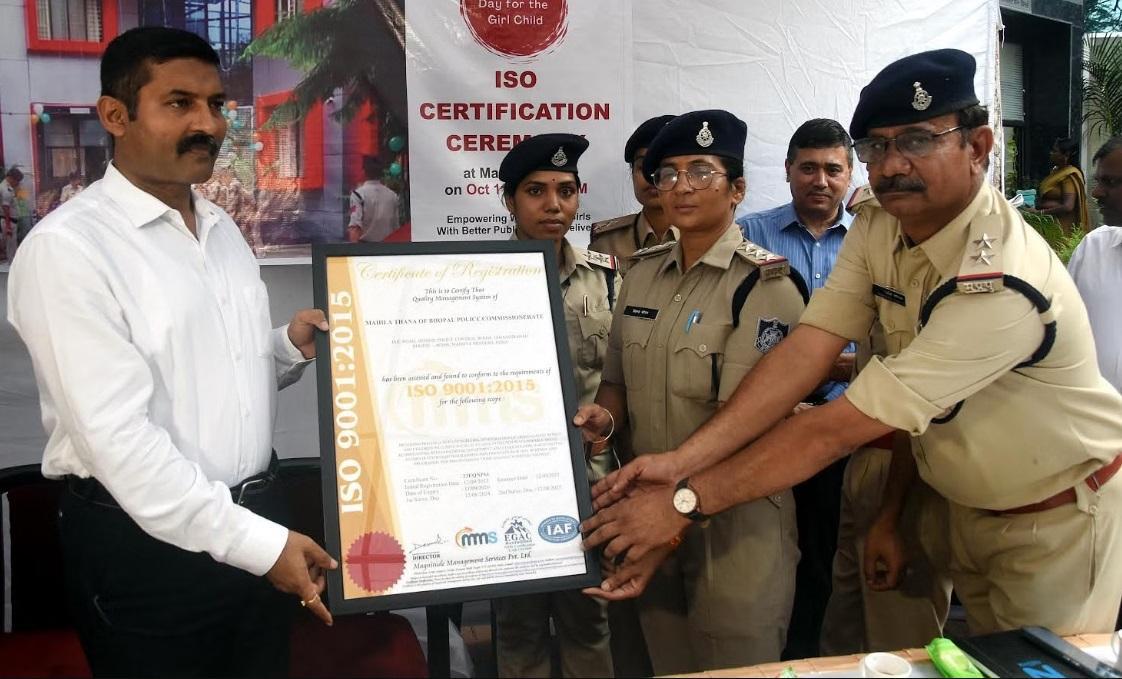 The Bhopal Mahila Thana, located in the city of Bhopal, has achieved a significant milestone by securing ISO certification. This certification highlights the police station's commitment to maintaining high standards in its operations and infrastructure.
Over the past three years, the Bhopal Mahila Thana has dedicated efforts to improve its infrastructure. This transformation has led it to become the second ISO-certified police station in the city, with the Misrod police station being the first to achieve this recognition.
The Bhopal Mahila Thana adopted a "victim-friendly" approach. A dedicated play area, referred to as a "swing house," was established for children. Furthermore, the police station saw the construction of more than five toilets and the creation of a feeding room for women.
Sports News
17.Ashutosh Sharma Breaks Yuvraj Singh's Fastest Fifty Record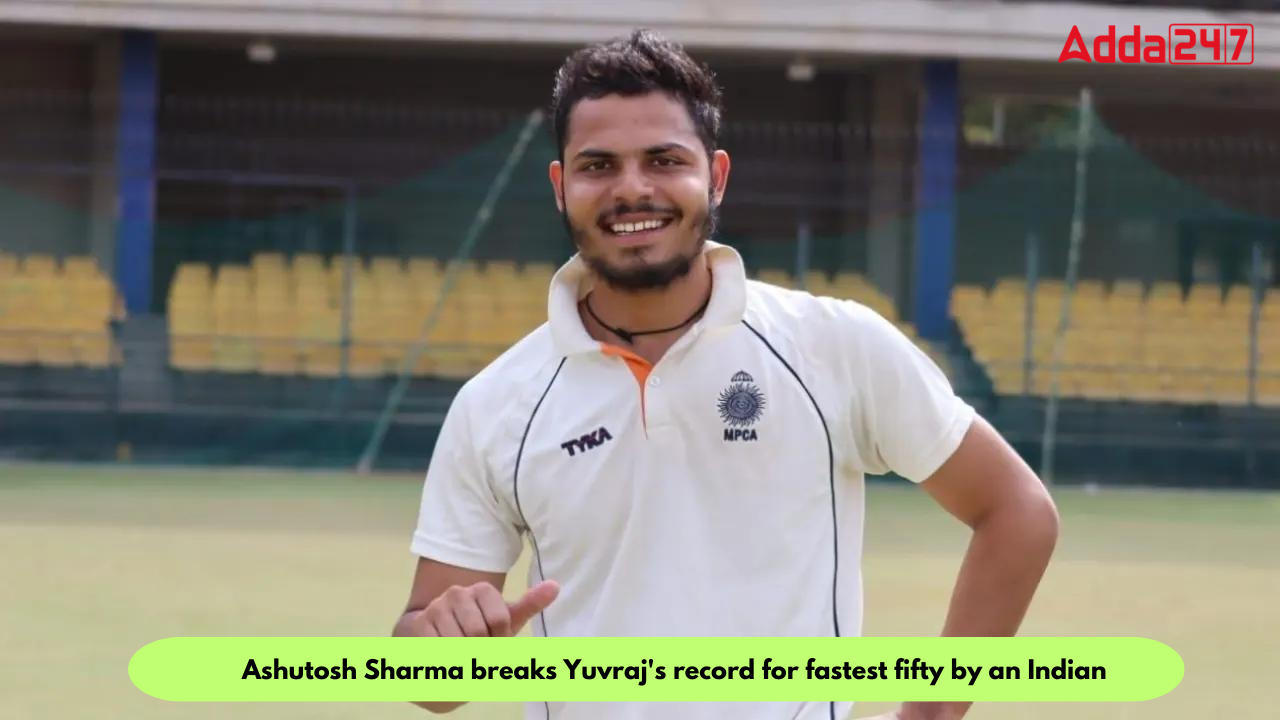 Ashutosh Sharma, a middle-order batter for the Railways cricket team, broke Yuvraj Singh's record for the fastest fifty by an Indian. Ashutosh achieved this milestone during a Syed Mushtaq Ali Trophy Group C clash in Ranchi against Arunachal Pradesh.
Ashutosh took the crease at the score of 131 for 4 with just five overs to go. He then went on to smash 53 off 12 studded with eight sixes and just one four, which came through the covers. Ashutosh fell the next ball after reaching his record-breaking half-century and walked back with a stunning strike rate of 441.66.
Yuvraj Singh, a cricketing legend, had held the record for the fastest fifty by an Indian for 16 years, with his fifty coming off 12 balls during the inaugural T20 World Cup in 2007 against England. However, Ashutosh Sharma changed the narrative with an astonishing performance.
18.India's represent his Contingent for the Asian Para Games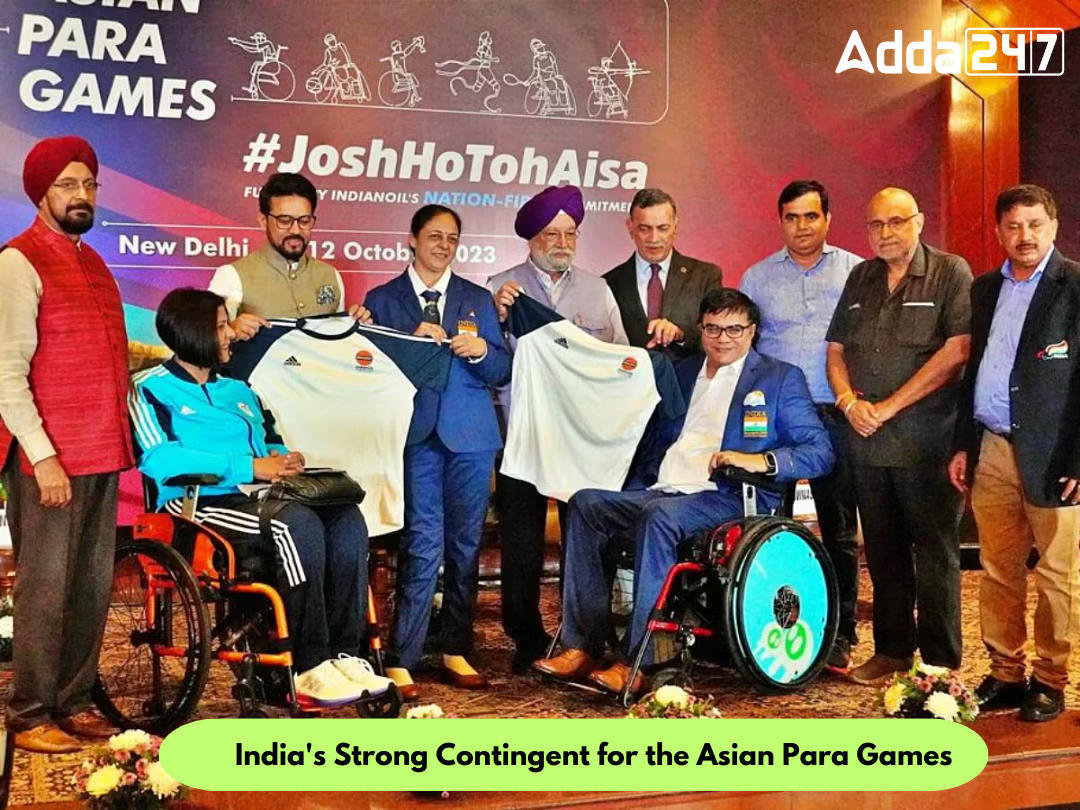 India is set to be well-represented at the fourth Asian Para Games scheduled to take place in Hangzhou, China, from October 22 to 28. The nation is sending a robust contingent of 446 members, including 303 athletes, demonstrating a commitment to para sports.
The Sports Ministry of India has played a pivotal role in this endeavor by sanctioning the participation of 303 sportspersons, comprising 191 male and 112 female athletes. This support underscores India's dedication to promoting para sports and creating opportunities for athletes with disabilities.
This year's Asian Para Games will witness India fielding its largest-ever contingent. In the previous edition held in Jakarta, India was represented by 190 athletes across 13 sporting events. This dedicated group returned with a remarkable tally of 72 medals, which included an impressive 15 gold medals.
Science & Technology News
19.PM Modi directs ISRO to land on the moon by 2040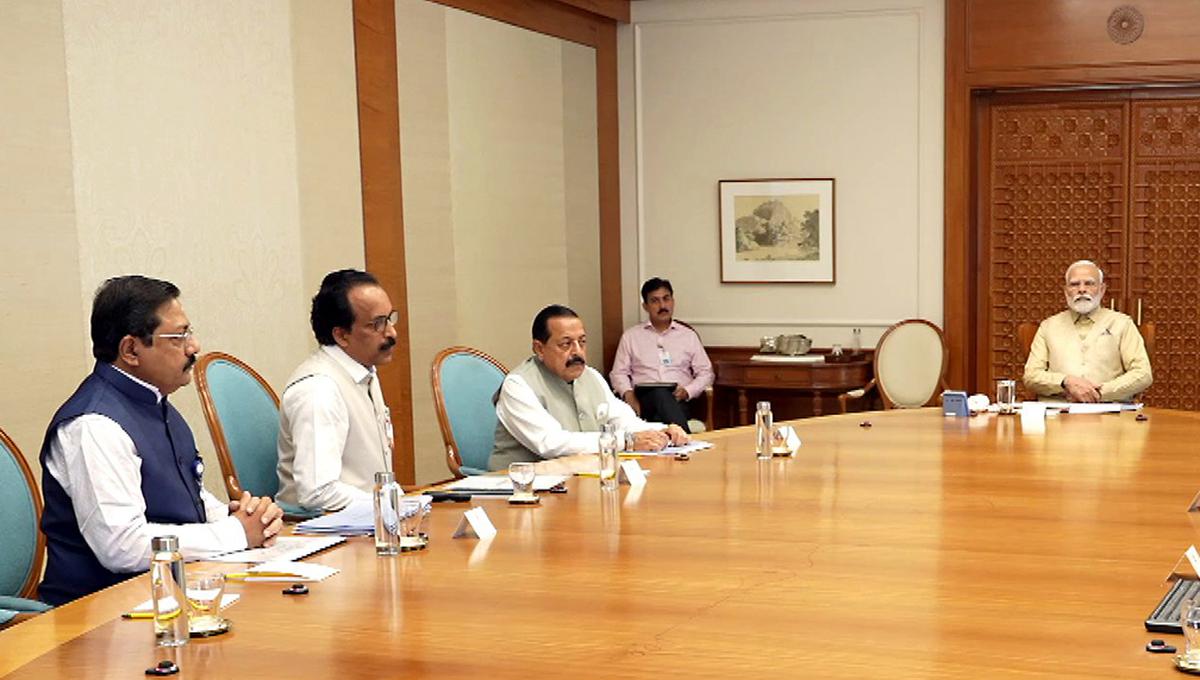 India's Prime Minister, Narendra Modi, has announced ambitious plans to expand the country's space activities, including sending its first astronaut to the moon by 2040 and establishing a native space station by 2035.
Following the success of the Chandrayaan-3 lunar probe, India is gearing up for lunar exploration. India is developing a roadmap for moon exploration, which includes building a next-generation launch vehicle, constructing a new launch pad, and creating human-centric laboratories and associated technologies.

India signed NASA's Artemis Accords for space exploration, and NASA will provide advanced training to Indian astronauts and send them to the International Space Station in 2024. ISRO and NASA plan to launch a low-Earth orbit observatory in 2024 to map the Earth's ecosystems, ice mass, vegetation biomass, sea level, and natural disasters.
Important Current Affairs of 18 October 2023
Get all the International, National, Sports, Economy, latest schemes and appointments and current affairs updates with Adda247 Headlines of the day. Adda247 headlines of the day brings you the best accumulation of the daily updates. Stay updated with us!