Read the most important current affairs of 18 September 2023. Today Current Affairs covers the headlines on YashoBhoomi convention centre, Sangeet Natak Akademi Amrit Awards, World Bamboo Day 2023, Committee On Cyber Security, UNESCO World Heritage List.

Top 20 Current Affairs and News Headlines of 18 September 2023
National News
1.PM Modi inaugurates YashoBhoomi convention centre
Prime Minister Narendra Modi marked a historic moment as he unveiled Phase 1 of the India International Convention and Expo Centre (IICC), aptly named 'Yashobhoomi.' This state-of-the-art facility, constructed at a cost of Rs 5,400 crore, promises to redefine the landscape of meetings, incentives, conferences, and exhibitions (MICE) on a global scale.
Yashobhoomi stands as a testament to India's commitment to world-class event hosting, boasting an expansive project area of over 8.9 lakh square metres and a built-up area exceeding 1.8 lakh square metres.
The convention centre spans more than 73,000 square metres and encompasses 15 convention rooms, including the main auditorium, the grand ballroom, and 13 meeting rooms. These facilities collectively offer a remarkable capacity, capable of accommodating up to 11,000 delegates.
State News
2.Hyderabad Liberation Day On 17 September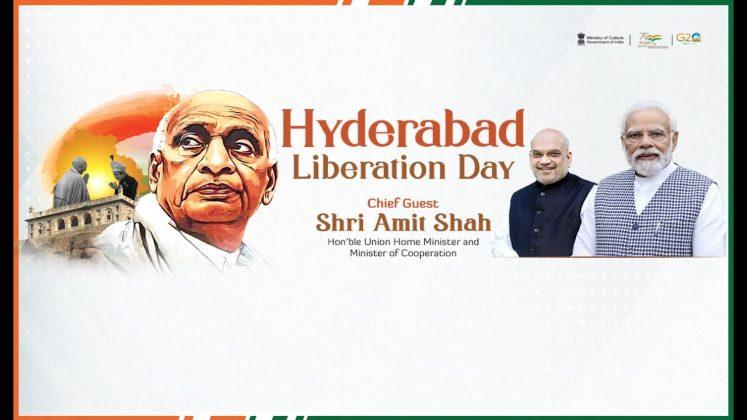 Officially known as Kalyana-Karnataka Liberation Day (Vimochana Diwas), Hyderabad-Karnataka Liberation Day is an important annual observance celebrated across various districts of Karnataka, India. This event, held on the 17th of September each year, commemorates the integration of Hyderabad into India in 1948.
The historical significance of this day dates back to September 17, 1948, when the formerly Nizam-ruled Hyderabad state became a part of the Indian union, marking a pivotal moment in India's post-independence history.
In 2022, the Government of Telangana made a decision to broaden the significance of this day by designating it as "Telangana National Integration Day" or "Telangana Jathiya Samaikyatha Vajrotsavam." This move demonstrates a commitment to fostering unity and integration among the diverse communities in the state, emphasizing the importance of India's diverse cultural fabric.
3.Maharashtra Issues Notification On Name Change Of Aurangabad, Osmanabad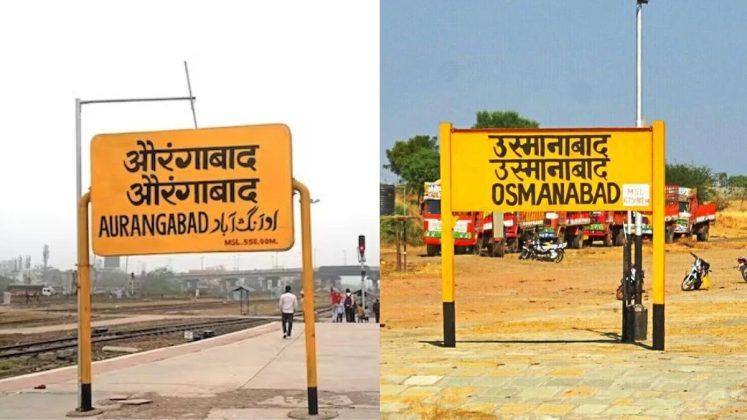 The Maharashtra government has issued an official notification regarding the renaming of Aurangabad and Osmanabad districts to Chhatrapati Sambhajinagar and Dharashiv, respectively. The decision to change these names at various levels, including sub-division, village, taluka, and district, has been finalized. This notification has been issued by the Revenue Department of the state.
Aurangabad, a historic city in Maharashtra, derived its name from the Mughal emperor Aurangzeb. Similarly, Osmanabad was named after a 20th-century ruler of the princely state of Hyderabad. The decision to rename 'Aurangabad' as 'Sambhajinagar' carries historical and cultural significance.
Chhatrapati Sambhaji, the eldest son of the renowned warrior king Chhatrapati Shivaji Maharaj, was the second ruler of the Maratha state established by his father. His execution on Aurangzeb's orders in 1689 remains a significant chapter in Maratha history.
4.Assam Governor Unveils 'Sarpanch Samvad' Mobile App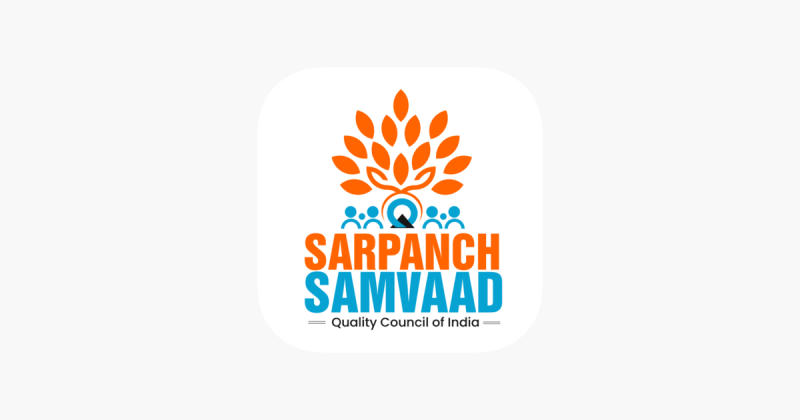 Assam Governor Gulab Chand Kataria unveiled the 'Sarpanch Samvad' app in a grand launch ceremony held at the Raj Bhavan. This groundbreaking initiative is set to revolutionize the way Sarpanchs, who are village headmen, communicate, collaborate, and access vital resources.
The event witnessed the participation of more than 30 Sarpanchs from various corners of the country, signifying the app's importance in fostering community development. The 'Sarpanch Samvad' app has been meticulously developed by the Quality Council of India (QCI).
The 'Sarpanch Samvad' app is designed to connect approximately 2.5 lakh Sarpanchs across India. It serves as a holistic platform that facilitates networking, knowledge dissemination, and collaboration among these grassroots leaders. The app not only ensures a single platform for idea-sharing but also reinforces QCI's commitment to empowering grassroots leaders.
Banking News
5.Dhanlaxmi Bank independent director Sridhar Kalyanasundaram resigns from board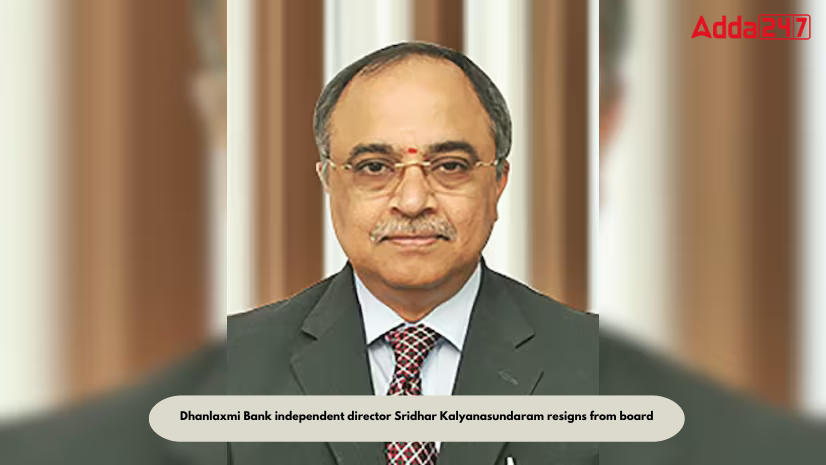 Dhanlaxmi Bank Ltd.'s independent director Sridhar Kalyanasundaram has resigned from the board with effect Sept. 16., citing "factionalism" to "unethical" business conduct.
Kalyanasundaram, appointed on Dec. 5, 2022, also referred to whistle-blower issues, rights issue of the bank and the "belligerent attitude" of Shivan JK, managing director and chief executive officer, among other reasons for his exit, according to the company's exchange filing.
This comes after Ravindran Pillai, head of RP Group, who holds 9.99 per cent stake in the bank (largest shareholder), came out with a special notice for removal of Kalyanasundaram. A resolution in this regard would be passed at the 96th annual general meeting (AGM) to be held on September 30.
6.E-rupee worth ₹16.39 crore in circulation as of March 2023: RBI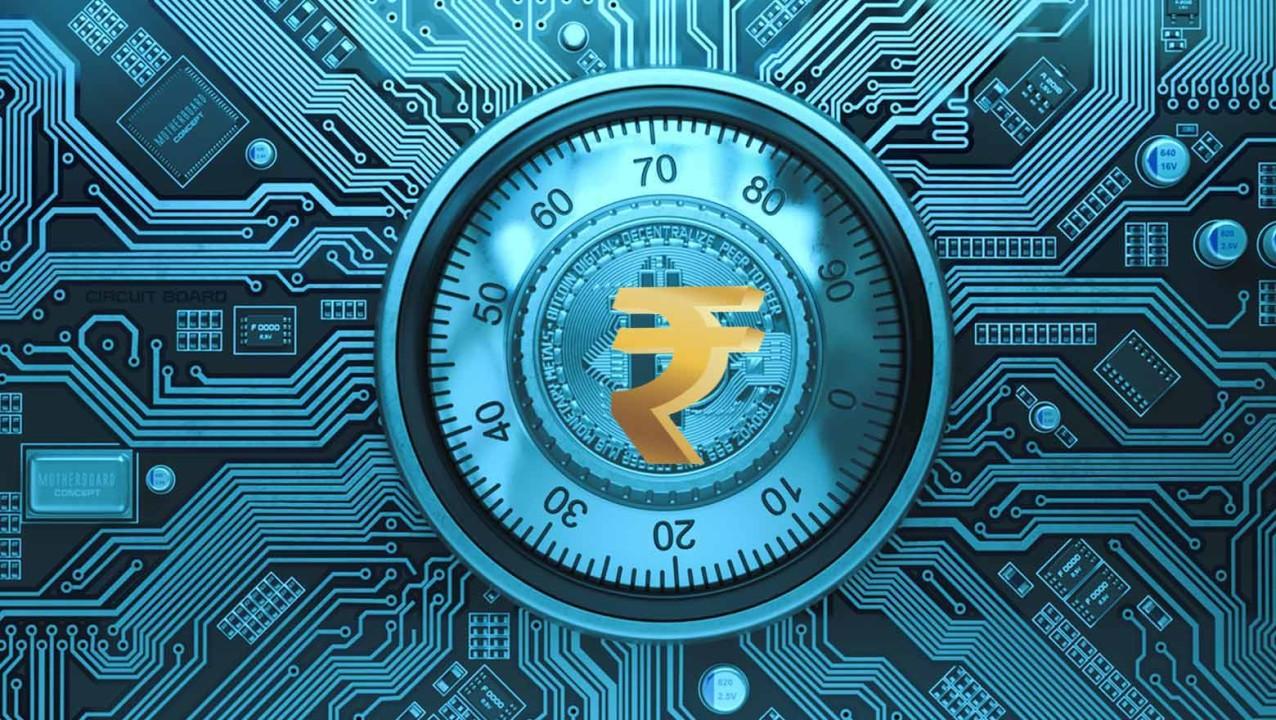 The Reserve Bank of India (RBI) has disclosed that as of March 2023, the circulation of the E-rupee, India's Central Bank Digital Currency (CBDC), has reached ₹16.39 crore. This digital currency, which mirrors the country's physical legal tender, comes in different denominations and serves both wholesale and retail purposes. Its denominations range from 50 paise to ₹100.
Total E-rupee circulation: ₹16.39 crore. Wholesale CBDC (e₹-W): ₹10.69 crore. Retail CBDC (e₹-R): ₹5.70 crore. The highest circulation is in ₹500 CBDC notes, amounting to ₹2.71 crore. ₹200 notes follow with a circulation of 1.16%.
As of now, there are approximately 15,000 E-rupee transactions daily. The RBI aims to scale this number to one million (10 lakh) transactions. Recent efforts have focused on making E-rupee interoperable with UPI QR codes, and the next step is to enhance transaction volumes.
7.Indian Bank Launches 'IB SAATHI' to Enhance Financial Inclusion Services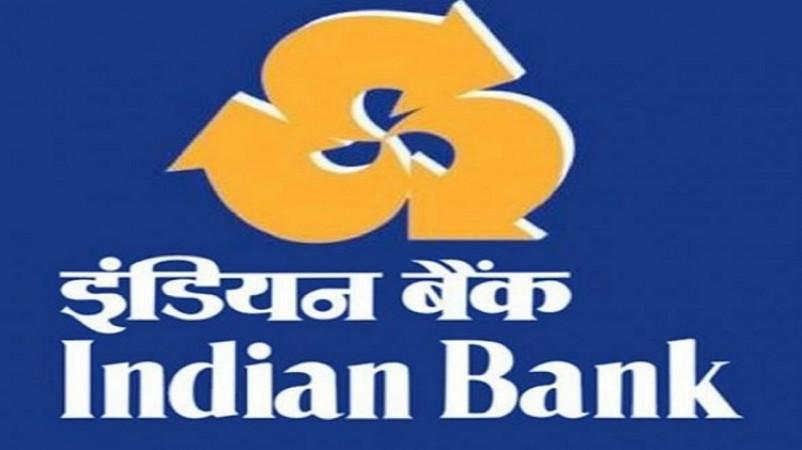 Indian Bank has introduced a new initiative called 'IB SAATHI' (Sustainable Access and Aligning Technology for Holistic Inclusion) to bolster its financial inclusion efforts. The primary goal of IB SAATHI is to provide essential banking services to various stakeholders through the business correspondent (BC) channel.
Under this revamped model, Indian Bank is committed to offering basic banking services at all its centers for a minimum of four hours each day through fixed outlets. This initiative is a significant step towards ensuring widespread access to banking services.
Indian Bank has set ambitious targets for expanding its BC network. The bank plans to deploy over 5,000 new BCs by March 2024. Currently, it already has 10,750 BCs and 10 corporate business correspondents (CBCs). These numbers are set to increase significantly to 15,000 BCs and 15 CBCs, enhancing the bank's reach and coverage.
Business News
8.SIDBI Plans Rs 10,000 Crore Rights Issue for Fiscal Expansion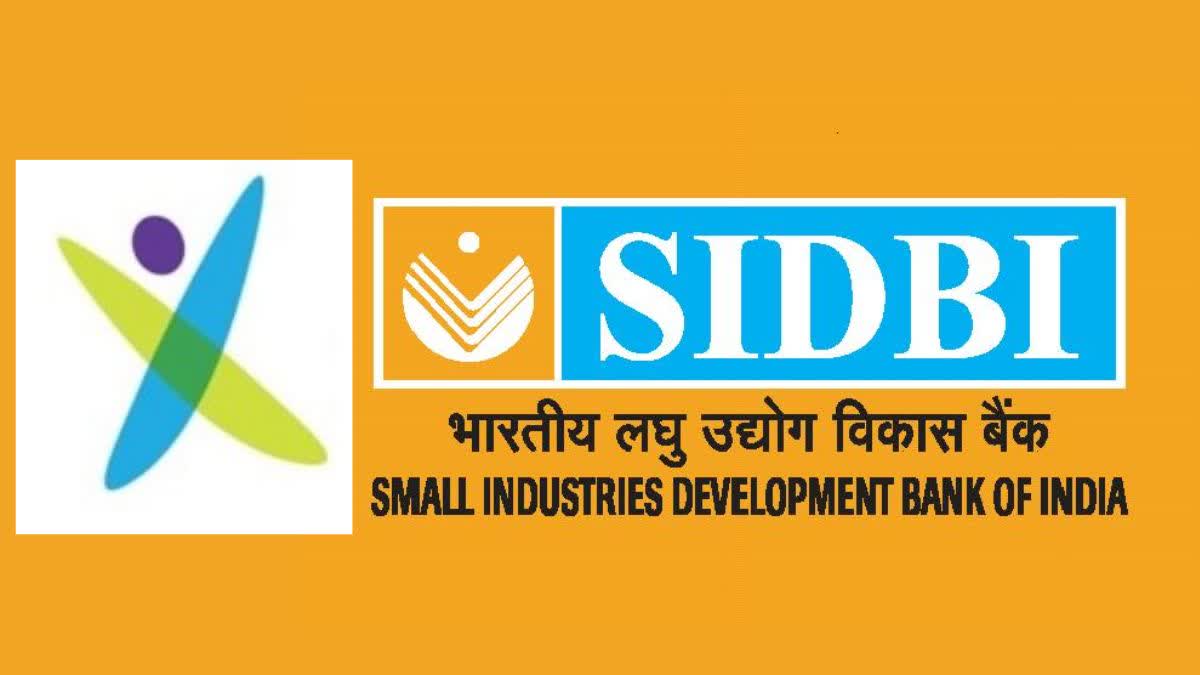 Small Industries Development Bank of India (SIDBI), a key player in SME loan refinancing, has unveiled plans to raise Rs 10,000 crore through a rights issue in the upcoming fiscal year. This strategic move is aimed at bolstering its equity capital as the institution anticipates an expansion of its assets, targeting Rs 5 lakh crore by March 2024 from its current standing at approximately Rs 4 lakh crore as of March 2023.
SIDBI's Chairman and Managing Director, Sivasubramanian Ramann, has disclosed that the rights issue will be executed in two tranches of Rs 5,000 crore each during the next fiscal year. This strategy will augment the institution's capital base by a total of Rs 10,000 crore, providing vital support for its burgeoning balance sheet, which is projected to expand by a quarter from its current size.
The ownership landscape of SIDBI includes the central government with a 20.8% stake, the State Bank of India holding 15.65%, and Life Insurance Corporation at 13.33%. The remaining equity is distributed among various public financial institutions and banks. It is expected that these stakeholders will subscribe to the proposed rights issue.
Important Days News
9.World Bamboo Day 2023 observed on 18th September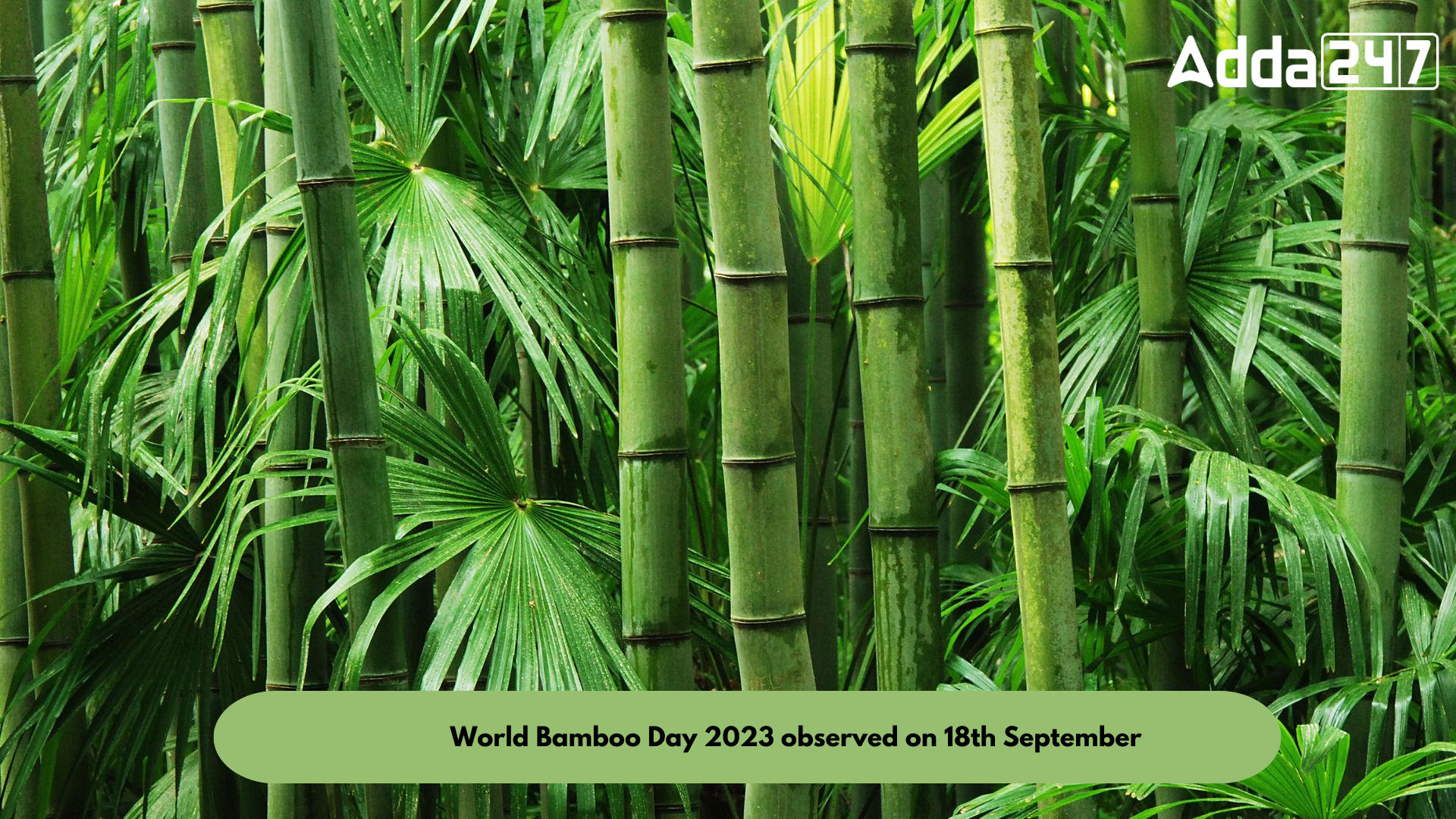 World Bamboo Day, observed annually on September 18, is a global initiative that sheds light on the incredible significance of bamboo. World Bamboo Day serves as a platform to raise awareness about the myriad benefits of bamboo and its role in addressing pressing global challenges.
On September 18, 2009, during the 8th World Bamboo Congress, participants officially declared September 18 as World Bamboo Day. This date was chosen to coincide with the birthday of the renowned bamboo researcher, Nobel Laureate, and India's former President, Dr. APJ Abdul Kalam. Dr. Kalam was a staunch advocate for bamboo's potential to combat poverty and environmental degradation.
In 2009, the WBO organized the first-ever World Bamboo Congress in Bangkok, Thailand. This historic event brought together bamboo enthusiasts, experts, researchers, and industry professionals from around the globe. During this congress, the idea of establishing a dedicated day to celebrate bamboo gained momentum.
10.International Equal Pay Day 2023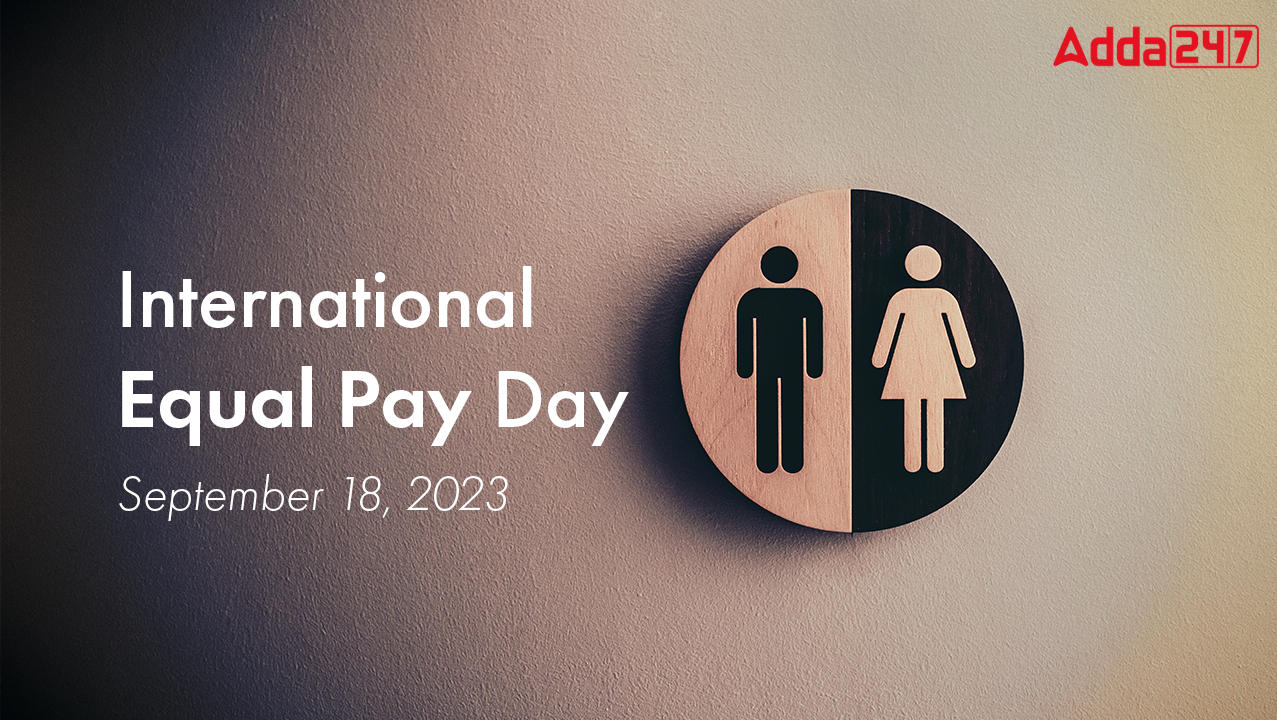 International Equal Pay Day, celebrated on 18 September, is a significant global observance that highlights the ongoing struggle for equal pay for work of equal value. This day underscores the commitment of the United Nations to uphold human rights and combat all forms of discrimination, particularly discrimination against women and girls. One pressing issue it addresses is the gender pay gap, which continues to persist in various parts of the world.
The gender pay gap is a stark representation of inequality. It quantifies the difference between the average earnings of men and women, typically expressed as a percentage of men's earnings. In 2023, women in the United States, for instance, earn an average of 82 cents for every dollar earned by men. This glaring gap means that women have to work more than 15 months to earn what men do in just 12 months.
Schemes News
11.IRDAI Standing Committee On Cyber Security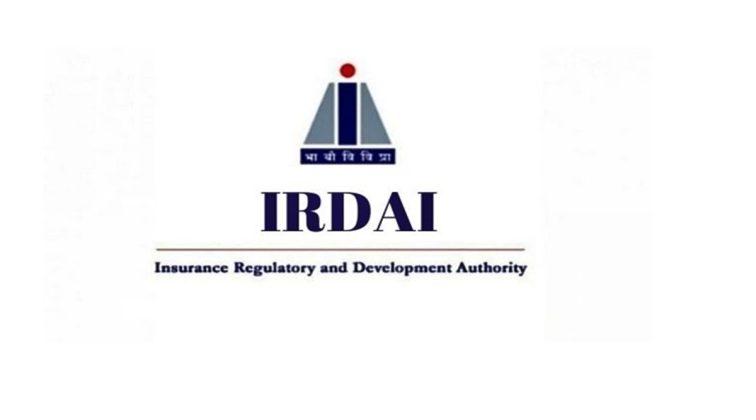 The Insurance Regulatory and Development Authority of India (IRDAI) has established a standing committee dedicated to regularly assessing cyber threats associated with existing and emerging technologies. This committee is not only tasked with identifying vulnerabilities but also with recommending necessary changes to fortify the cyber security framework within the insurance sector.
One of the central tasks of the committee is to review the implementation of the IRDAI Information and Cyber Security Guidelines, 2023. These guidelines serve as a comprehensive framework for insurers and intermediaries to assess, manage, and mitigate cyber risks effectively
The 10-member committee is chaired by PS Jagannatham, a seasoned professional with a deep understanding of technology and cyber security. The committee comprises a diverse group of experts, including academics, industry professionals, and representatives from the insurance broking community.
Summits and Conferences News
12.India Hosts Inaugural UNCITRAL South Asia Conference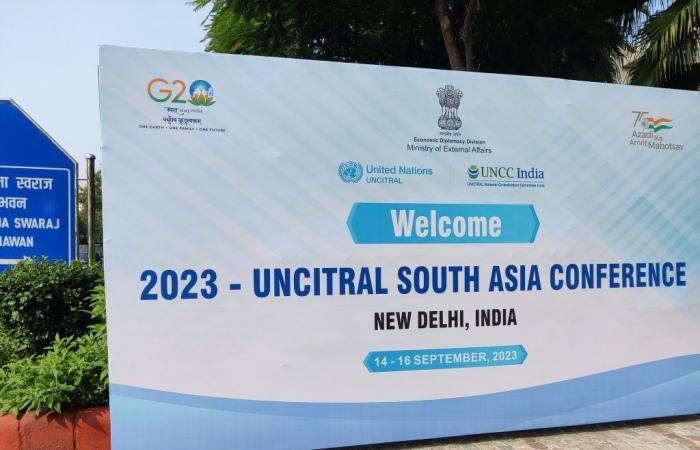 India recently played host to the inaugural United Nations Commission on International Trade Law (UNCITRAL) South Asia conference, held from September 14 to 16. This significant event was jointly organized by the Ministry of External Affairs, UNCITRAL, and the organization's national coordination committee for India.
This three-day conference marked a continuation of a significant event held in New Delhi in 2016, which celebrated 50 years of UNCITRAL's existence. The primary goal of the conference was to foster closer ties between India and UNCITRAL while encouraging active interaction among UNCITRAL, the judiciary, the bureaucracy, academia, and the legal fraternity.
UNCITRAL, described as "the principal legal entity within the United Nations system dedicated to international trade law," has been instrumental in reforming and harmonizing international business rules worldwide for over half a century. An essential focus of the conference was to position India as a hub for international arbitration, recognizing the country's potential in this field.
Ranks and Reports News
13.Santiniketan on UNESCO World Heritage List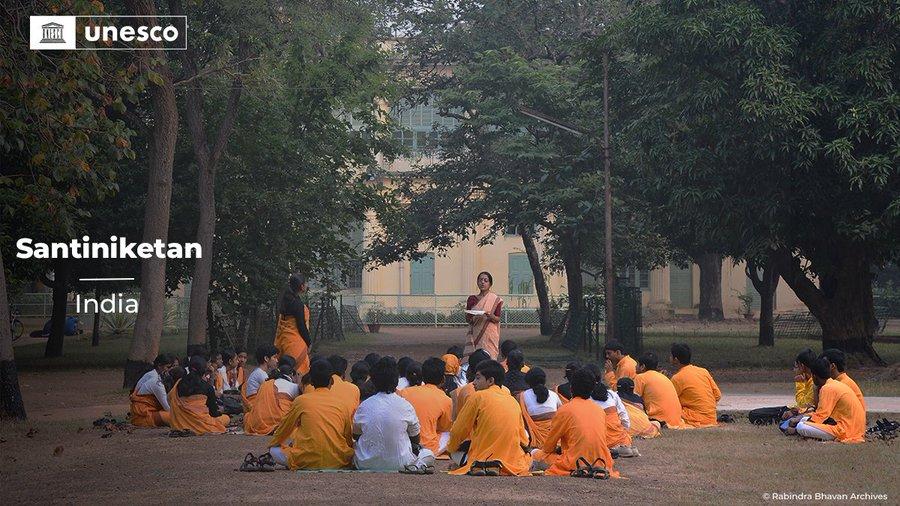 Santiniketan, the cultural and educational hub founded by Nobel laureate Rabindranath Tagore, has earned a coveted spot on UNESCO's World Heritage List. The decision to include Santiniketan in the prestigious list was made during the 45th session of the World Heritage Committee, held in Saudi Arabia, reaffirming its importance on the global stage.
Santiniketan, originally an ashram established by Rabindranath Tagore's father, Maharshi Debendranath Tagore, served as a spiritual retreat. It welcomed individuals, irrespective of their caste and creed, to meditate before the one Supreme God. This inclusive ethos laid the foundation for what would become a cultural and educational powerhouse.
With this latest addition, India now ranks sixth on the World Heritage List, further highlighting the nation's commitment to safeguarding its cultural and natural treasures. The inclusion of Santiniketan reinforces India's status as a custodian of world heritage. Santiniketan now stands as India's 41st World Heritage site, solidifying its place in the nation's rich cultural heritage.
Awards News
14.84 Artistes Conferred With Sangeet Natak Akademi Amrit Awards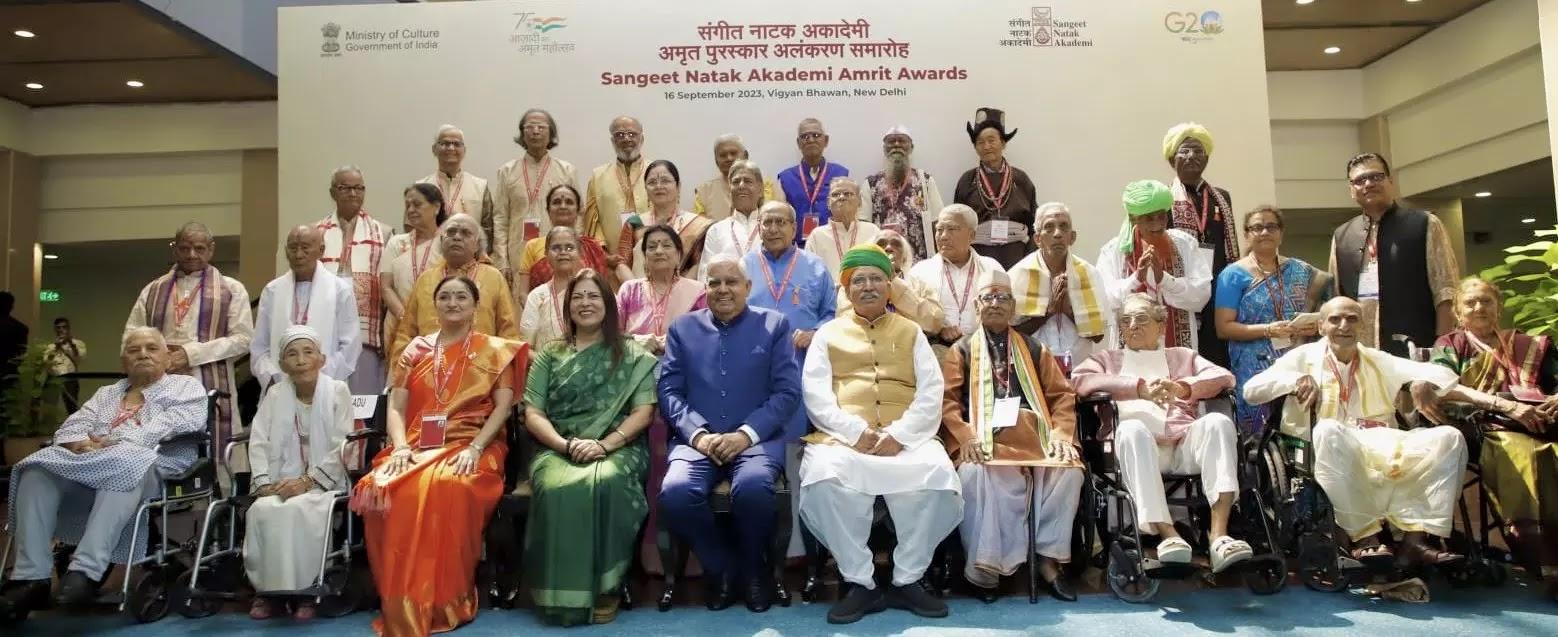 Vice President Jagdeep Dhankhar, in a momentous ceremony, presented the one-time Sangeet Natak Akademi Amrit Awards to 84 distinguished artistes, comprising 70 men and 14 women, were bestowed with this prestigious award at the ceremony.
The significance of these awards lies in their aim to honor Indian artists aged above 75 years, who, despite their remarkable contributions, have not received any national recognition in their illustrious careers thus far. The awardees received a cash prize of Rs 1 lakh, along with the prestigious 'Tamrapatra' and 'Angavastram.'
Sangeet Natak Akademi serves as India's preeminent institution dedicated to music, dance, and drama. It was founded in 1953, its primary mission is the preservation and advancement of India's rich intangible cultural heritage as expressed through music, dance, and drama. Currently, it operates as an autonomous body within the purview of the Ministry of Culture.
15.Fashion Designer Rahul Mishra Honored With France's "Chevalier de l'Ordre des Arts et des Lettres" award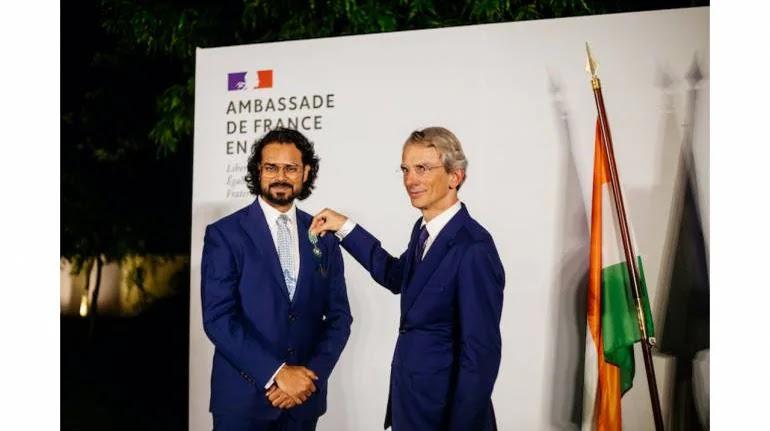 Rahul Mishra, the visionary Indian designer was honored with the Chevalier de l'Ordre des Arts et des Lettres (Knight of the Order of Arts and Letters) by the French government, joining a distinguished list of fellow countrymen and women including Ritu Kumar, Ritu Beri, Wendell Rodricks, and Manish Arora who have previously received this award.
His unique ability to seamlessly blend traditional Indian craftsmanship with modern design aesthetics has earned him international acclaim. His creations have been worn by a host of celebrities, including the likes of Priyanka Chopra Jonas, Zendaya, and Viola Davis, further solidifying his status as a designer of global repute.
Before receiving the prestigious Chevalier de l'Ordre des Arts et des Lettres in 2020, he was honored with the Rarete Award (Rare Talent of the Year) in Paris in 2019. In 2018, he received the International Fashion Award for Sustainable and Ethical Brand from the Chambre Monégasque de la Mode in Monte Carlo. In 2015, he clinched the International Woolmark Prize in Milan, further establishing his prominence on the global fashion stage.
Sports News
16.Ferrari's Carlos Sainz Wins Singapore Grand Prix 2023
Ferrari's Carlos Sainz won the Singapore Grand Prix to end Formula 1 leader Max Verstappen's record run of 10 wins in a row and shatter Red Bull's dream of going through the season unbeaten.
McLaren's Lando Norris finished a close second and Mercedes' Lewis Hamilton took third place as Red Bull ended up off the podium for the first time since last November's Brazilian Grand Prix.
The 2023 Formula 1 Singapore Grand Prix drew a more-than-expected 264,108 spectators over the race weekend. Last year, the event attracted a record 302,000 spectators, surpassing the 268,000 figure for the 2019 edition. The Singapore Grand Prix was cancelled in 2020 and 2021 due to the COVID-19 pandemic.
17.Neeraj Chopra Finishes Second In Diamond League Final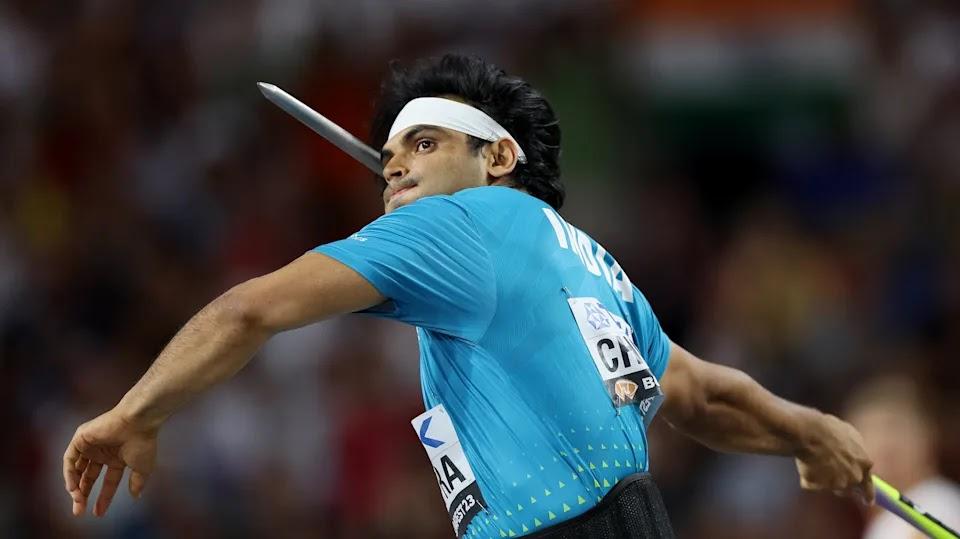 Neeraj Chopra, India's star javelin thrower and the reigning World champion, displayed his skill and resolve at the Diamond League finals in Eugene. His best throw of 83.80 meters secured him the second position in this prestigious competition, where he engaged in a remarkable battle against formidable opponents. Neeraj Chopra had previously clinched the Diamond League crown in 2022, making a remarkable best attempt of 88.44 meters.
Chopra followed up his noteworthy effort with throws of 81.37, 80.74, and 80.90 meters. While these throws were commendable, they were not enough to surpass the eventual Diamond League champion, Jakub Vadlejch of the Czech Republic.
Jakub Vadlejch made his victory by landing the javelin at an outstanding 84.24 meters. Finland's Oliver Helander, secured the third position. Helander's best throw of 83.74 meters was a mere six centimeters short of Chopra's mark.
18.Asia Cup 2023 "Man of the Match" and "Man of the Tournament"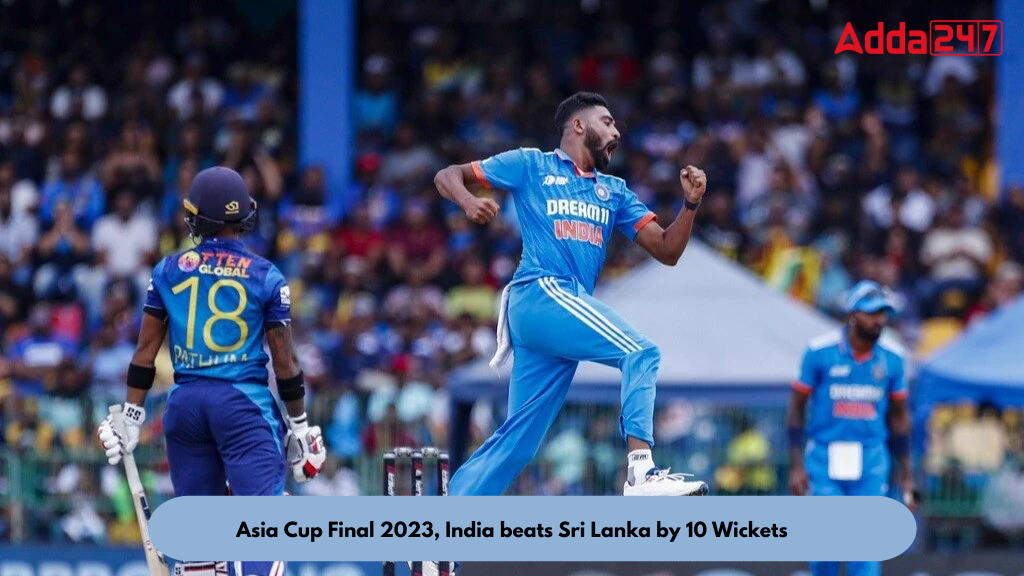 Kuldeep Yadav won the title of Player of the Tournament (Man of the Series) and Mohammad Siraj won the title of Player of the Match or Man of the Match.
Mohammed Siraj earned the Man of the Match award in the final due to his remarkable performance, securing figures of 6/21. Notably, he took four wickets in a single over, a feat that ranks as the fourth-best by an Indian player in One-Day Internationals (ODIs). Kuldeep Yadav who clinched 9 wickets in the tournament has won the player of the tournament award.
India's fast bowler, Mohammed Siraj, chose to dedicate the prize money amounting to USD 5,000 or approximately Rs 4.15 Lakhs to the dedicated ground staff at the R Premadasa Stadium in Colombo. Additionally, both the Asian Cricket Council (ACC) and Sri Lanka Cricket (SLC) had jointly announced a generous award of USD 50,000, equivalent to Rs 41.54 Lakhs, for the ground staff members at Kandy and Colombo.
19.MotoGP Bharat strikes sponsorship agreement with Indian Oil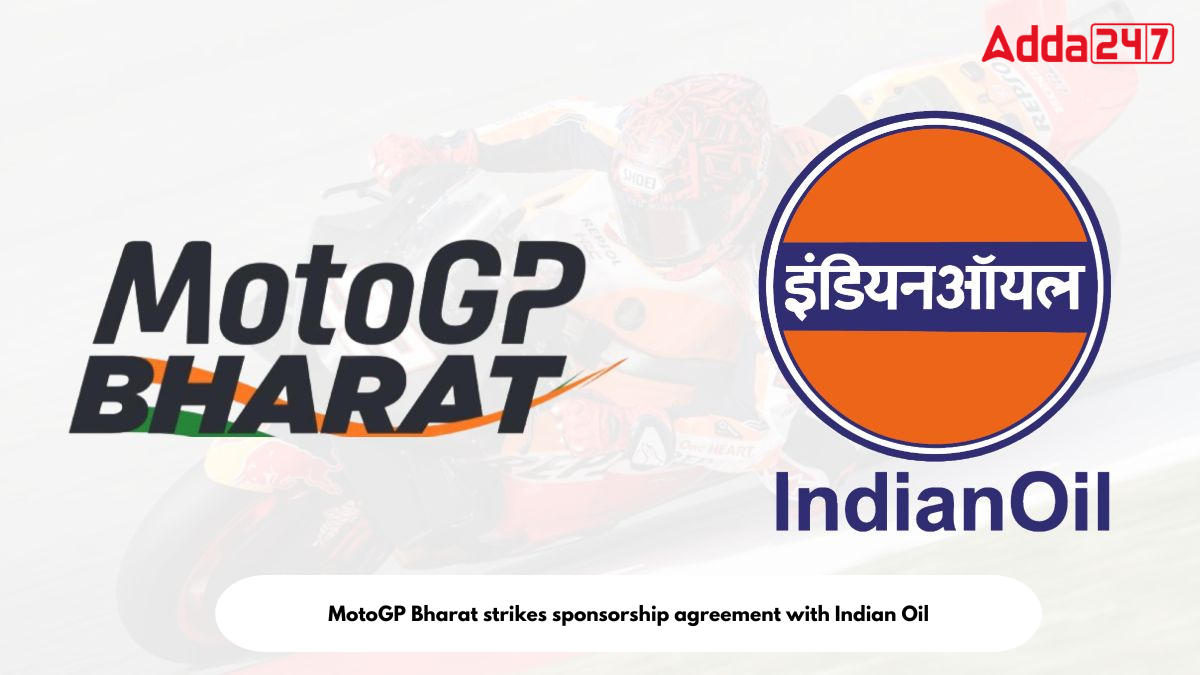 Indian energy giant Indian Oil has taken on the title sponsorship of the edition of MotoGP Bharat, the first-ever grand prix in India, which will be held at the Buddh International Circuit in Greater Noida from September 22 to 24.
The MotoGP Bharat, which is being put on by Fair Street Sports in association with Dorna Sports, is set to be an exciting spectacle with 42 teams and 84 riders competing in the MotoGP, Moto2, and Moto3 categories. Notable riders include Francesco Bagnaia, Marc Marquez, Marco Bezzecchi, Brad Binder, Jack Miller, and Jorge Martin.
The sponsorship deal is a major coup for both MotoGP Bharat and Indian Oil. MotoGP Bharat is the first-ever MotoGP race in India, and it is expected to be a huge success. Indian Oil is one of the largest oil and gas companies in India, and it has a strong track record of supporting sports.
Obituaries News
20.Renowned Writer Gita Mehta Passes Away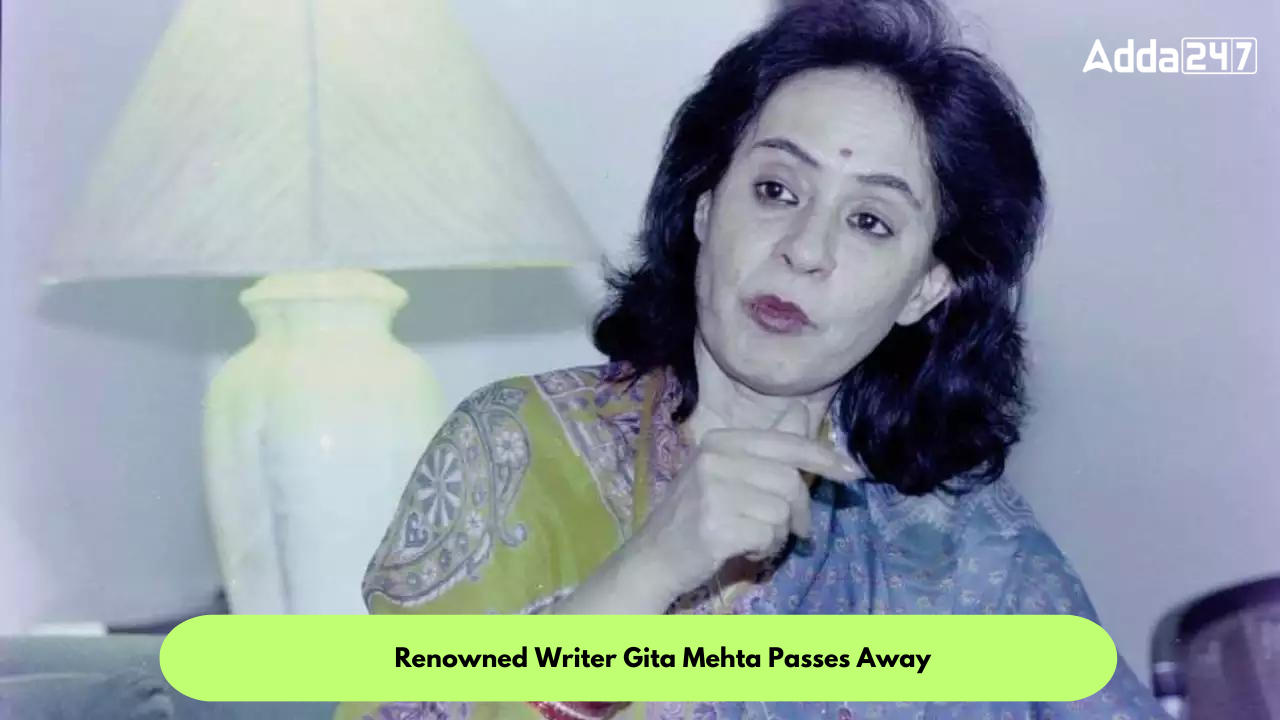 Renowned writer-filmmaker Gita Mehta passed away. She was 80 years old. Mehta had written books including Karma Cola, Snakes and Ladders, A River Sutra, Raj and Eternal Ganesha. She also produced and directed at least 14 television documentaries for UK, European and US networks.
Her film compilation of the Bangladesh liberation war of 1971, Dateline Bangladesh, was shown in cinemas both in India and abroad. Mehta's books have been translated into 21 languages and have been on the bestseller lists in Europe, the US, and India.
Gita Mehta was born in 1943 to Biju Patnaik and Gyan Patnaik in Delhi. In 2019, she was given the Padma Shri award but she refused to accept it. Mehta was the daughter of Biju Patnaik and the sister of Odisha chief minister Naveen Patnaik. She was married to American publisher Sonny Mehta, who died in December 2019.
Important Current Affairs of 18 September 2023
Get all the International, National, Sports, Economy, latest schemes and appointments and current affairs updates with Adda247 Headlines of the day. Adda247 headlines of the day brings you the best accumulation of the daily updates. Stay updated with us!