Read the most important current affairs of 19 September 2023. Today Current Affairs covers the headlines on 'Udaan Bhawan', Hoysala Temples, 'Samvidhan Sadan', 'Operation Sajag', Digital Infrastructure Providers Association (DIPA).
Top 18 Current Affairs and News Headlines of 19 September 2023
National News
1.Union Minister Of Civil Aviation Inaugurates 'Udaan Bhawan' At Delhi's Safdarjung Airport
Civil Aviation Minister Jyotiraditya M. Scindia inaugurated 'Udaan Bhawan,' a state-of-the-art integrated office complex nestled within the confines of Delhi's Safdarjung Airport.
Udaan Bhawan is thoughtfully equipped with contemporary amenities, including modern conference rooms, an advanced AV system, robust IT infrastructure, an efficient parking management system, a serene Yoga room, a convenient creche facility, and electric vehicle (EV) charging stations, among others.
With a prestigious GRIHA-5 rating, this building embraces a plethora of sustainability features that align with eco-friendly principles. Its design prioritizes the utilization of natural daylight to the fullest extent, incorporates efficient LED fixtures, utilizes a glazed curtain-wall assembly, and implements a double-skin Façade System to minimize heat gain. Additionally, it highlights the recycling of wastewater and effective wastewater management as notable environmentally friendly aspects.
2.Hoysala Temples now India's 42nd UNESCO's World Heritage site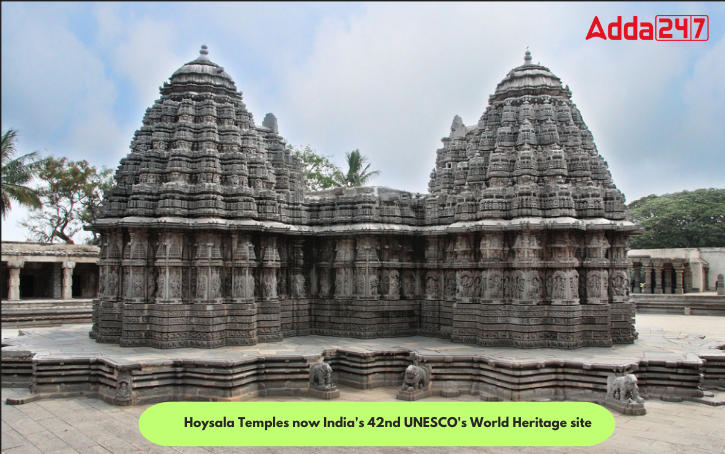 The Sacred Ensembles of the Hoysala, the famed Hoysala temples of Belur, Halebid and Somananthpura in Karnataka have been added to the United Nations Educational, Scientific and Cultural Organization (UNESCO) World Heritage list. This inclusion marks the 42nd UNESCO World Heritage Site in India and comes just a day after Rabindranath Tagore's Santiniketan also received this distinguished recognition.
The sacred ensembles of the Hoysalas, constructed during the 12th and 13th centuries are represented here by the three components of Belur, Halebid, and Somnathapura. While the Hoysala temples maintain a fundamental Dravidian morphology, they exhibit substantial influences from the Bhumija style prevalent in Central India, the Nagara traditions of northern and western India, and the Karnataka Dravida modes favoured by the Kalyani Chalukyas.
3.Old Parliament Building To Be Called As 'Samvidhan Sadan'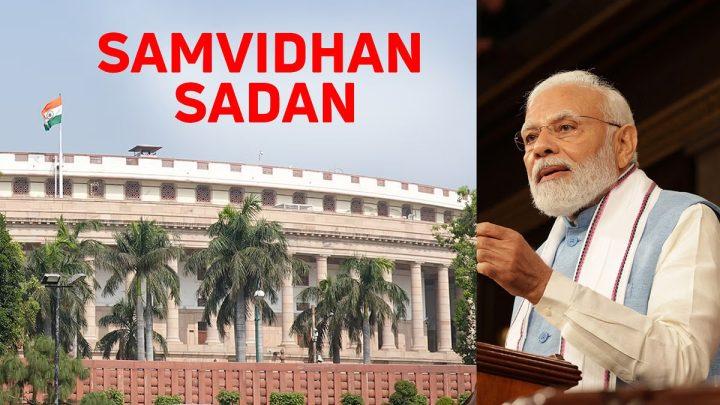 As the proceedings of the Indian Parliament shift to a new, state-of-the-art building, Prime Minister Narendra Modi announced the new name for the old Parliament building: "Samvidhan Sadan" or "Constitution House."
This iconic structure, designed by British architects Sir Edwin Lutyens and Herbert Baker and completed in 1927, has witnessed some of the most pivotal moments in Indian history, including the drafting and passing of India's constitution.
In a poignant moment, Prime Minister Modi proposed the renaming of the old Parliament building during a special ceremony. He emphasized the importance of preserving the legacy and significance of this historic edifice. This renaming not only pays homage to the past but also connects future generations to the great leaders who once convened here in the Constituent Assembly.
Defence News
4.Coastal Security Drill 'Operation Sajag' Conducted By Indian Coast Guard Along The West Coast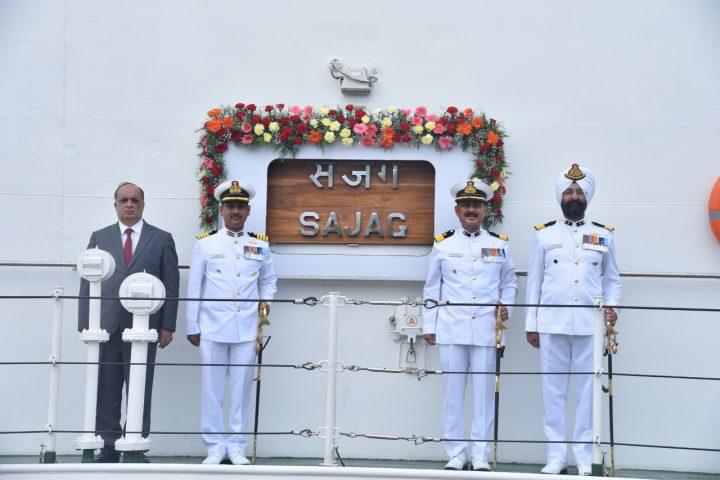 'Operation Sajag,' a comprehensive drill was conducted by the Indian Coast Guard along the west coast on September 18, 2023. It is a significant event in the realm of coastal security. This operation involves all stakeholders in the coastal security construct and plays a pivotal role in revalidating the coastal security mechanism while enhancing awareness among fishermen operating at sea.
During 'Operation Sajag,' an extensive checking and verification process was initiated, targeting the documents and crew passes of all fishing boats, barges, and crafts at sea. The sheer scale of this operation is evident from the participation of 118 ships, including vessels from Customs, Marine Police, Ports, and the Indian Navy. This unified effort demonstrates the commitment of various agencies to ensure the safety and security of India's coastal regions.
In an effort to streamline the identification process, biometric card readers have also been issued to security agencies. This technology allows for quick and efficient verification of fishermen, further enhancing the security apparatus.
5.SECOND EDITION OF INDIAN NAVY'S NAVAL INNOVATION AND INDIGENISATION SEMINAR (SWAVLAMBAN-2023)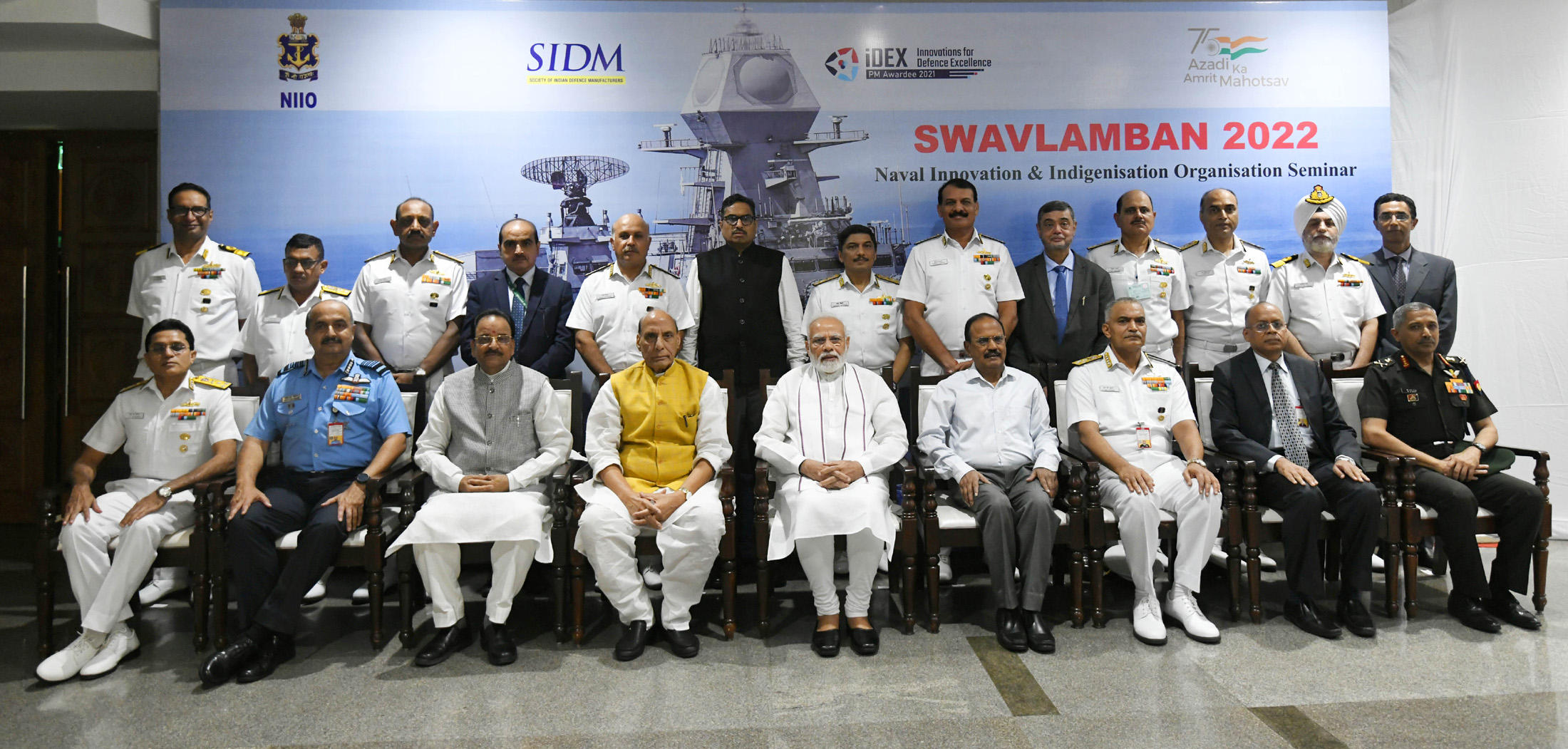 The Indian Navy is all set to host the second edition of the Naval Innovation and Indigenisation (NIIO) Seminar, known as 'Swavlamban 2023,' scheduled to take place on 4th and 5th October 2023. This event follows the maiden edition of the seminar, which was held in July 2022 and marked a significant milestone in the Navy's quest for innovation and self-reliance.
The upcoming 'Swavlamban 2023' seminar in New Delhi, promises to be a platform where these 75 prototypes will take center stage. Attendees can look forward to live demonstrations of several promising technologies, further cementing the commitment of the Indian Navy and its partners to drive innovation, indigenisation, and self-reliance in the defense sector.
In the inaugural edition of 'Swavlamban' in 2022, the Hon'ble Prime Minister of India unveiled the 'SPRINT' initiative, which has since become a driving force behind the Indian Navy's pursuit of indigenous technology adoption. 'SPRINT' stands for Supporting Pole-Vaulting in R&D through Innovations for Defence Excellence (iDEX), NIIO, and Technology Development Acceleration Cell (TDAC). This collaborative effort aims to foster innovation and indigenisation in the defense sector.
6.P-7 Heavy Drop Parachute System: A Game Changer for India's Armed Forces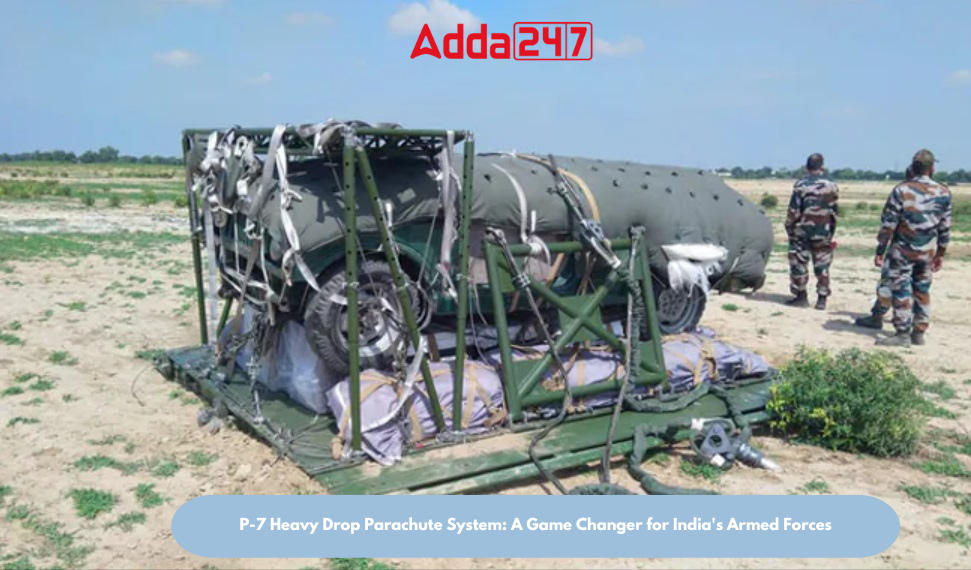 India's defense capabilities receive a significant boost with the development of the P-7 Heavy Drop Parachute System, an indigenous marvel designed to enhance the paradropping capabilities of the country's Armed Forces. This innovative system, entirely developed within India, promises to revolutionize the way military stores are paradropped on the battlefield.
P-7 Heavy Drop Parachute System has been developed by the P7 Heavy Drop System which is capable of para-dropping military stores up to 7-ton weight class from IL 76 aircraft. The system has been manufactured with 100 percent indigenous Ferrous/Non-Ferrous Materials.
With a maximum load-bearing capacity of 8,500 kg and a permitted payload limit of 7,000 kg, the system operates at drop speeds ranging from 260 to 400 kph, showcasing its adaptability to different scenarios. The parachute guarantees the secure delivery of heavy cargo, even under challenging conditions.
Economy News
7.S&P Global Upgrades India's FY24 Growth Forecast to 6.6%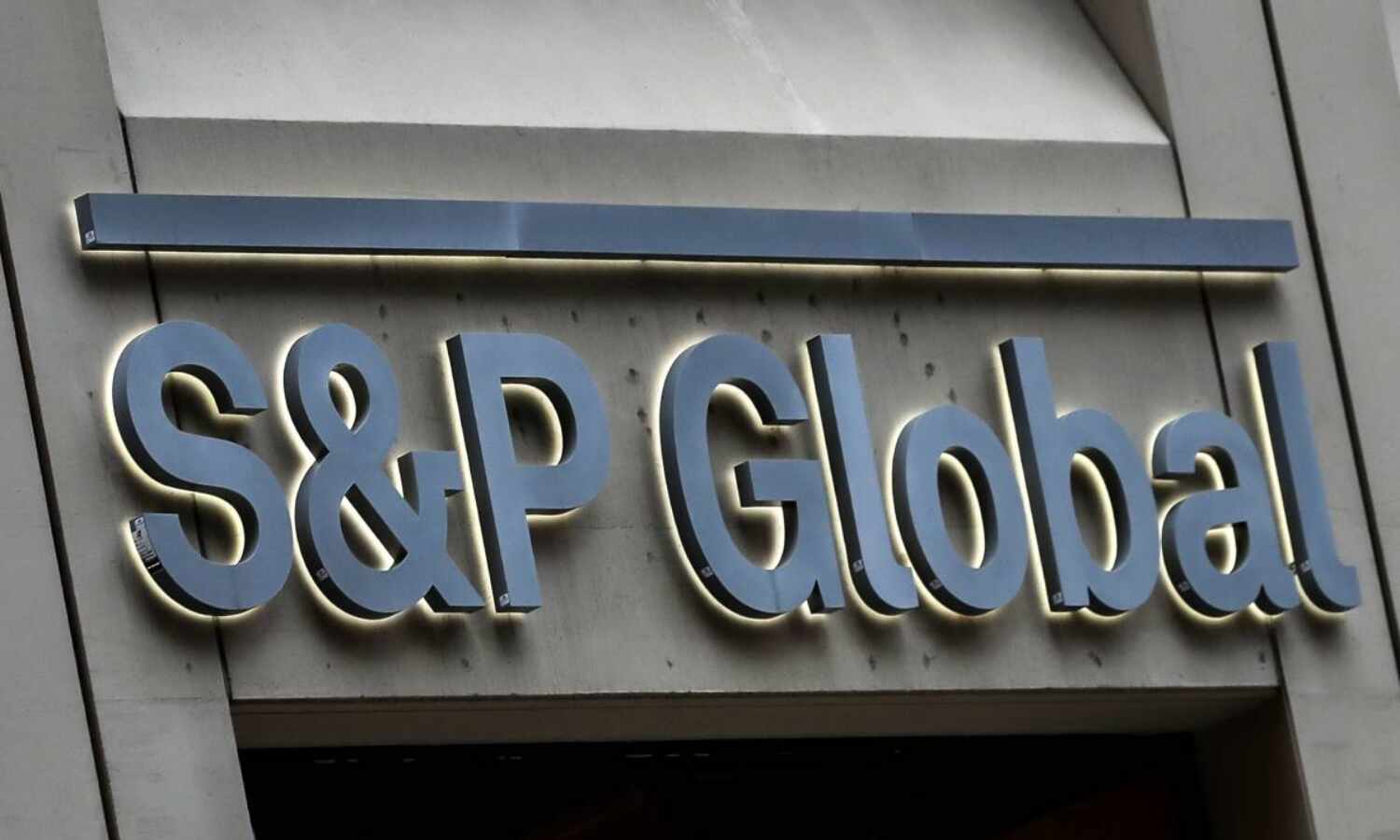 S&P Global Market Intelligence has reevaluated India's economic growth prospects for the fiscal year 2024 (FY24). This upward revision is attributed to robust economic performance in the April-June quarter. Notably, the revised projection stands at 6.6%, a significant improvement from the 5.9% estimate put forth by the analytics firm in August.
While the revised growth forecast is promising, S&P Global Market Intelligence also presents a concerning prediction regarding inflation. The analytics firm anticipates a sharp increase in inflation, with the rate surging to 6% in 2023. This projection marks a noteworthy climb from the 5.1% inflation rate estimated in August. Of particular note, this level of inflation is approaching the upper boundary of the Reserve Bank of India's target range.
8.Finance Ministry Approves Welfare Measures for LIC Agents and Employees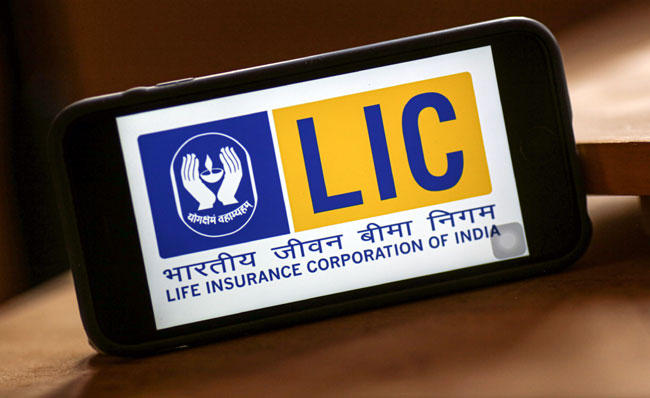 The Finance Ministry has granted approval for a range of welfare measures aimed at benefiting both Life Insurance Corporation of India (LIC) agents and its employees. These measures, which have been approved today, are expected to bring substantial advantages to the vast LIC workforce comprising over 13 lakh agents and more than one lakh regular employees.
One of the key highlights of these welfare measures is the enhancement of the gratuity limit for LIC agents. Previously set at three lakh rupees, this limit has now been raised to an improved five lakh rupees. This change is expected to provide a more substantial financial cushion for LIC agents.
For the welfare of the families of LIC employees, the Finance Ministry has approved the introduction of a family pension at a uniform rate of 30 percent. This measure is designed to ensure a consistent and equitable financial support system for the families of LIC employees.
Banking News
9.SBI Revolutionizes NRI Banking: Digital NRE/NRO Account Setup via YONO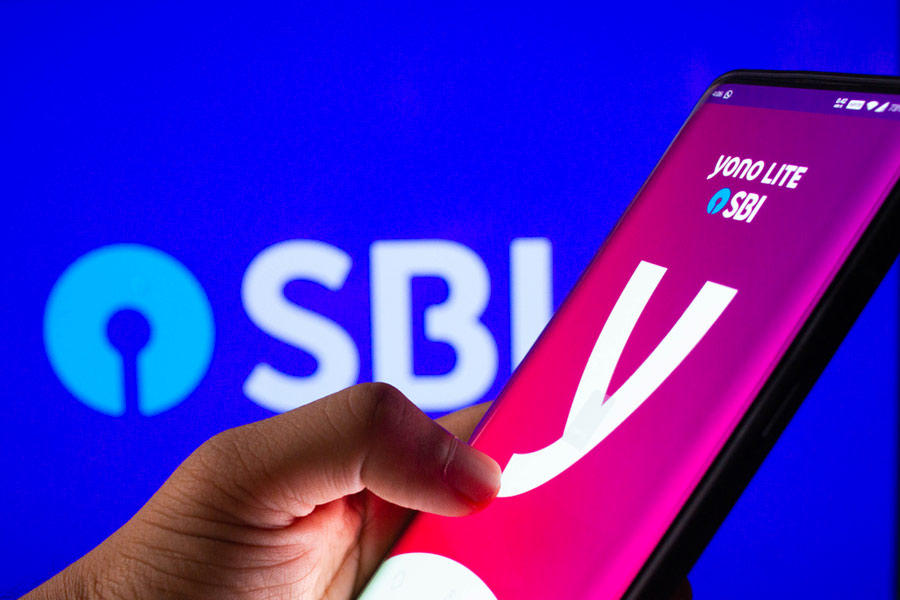 The State Bank of India (SBI), the country's largest lender, has launched a cutting-edge digital platform for Non-Resident Indians (NRIs) to seamlessly open NRE (Non-Residential External) and NRO (Non-Resident Ordinary) savings and current accounts. This innovative service is specifically tailored to "new to bank" (NTB) customers, aiming to simplify and expedite the account opening procedure.
NRE and NRO Accounts: NRE Account: A Non-Residential External (NRE) account is established in India under the NRI's name to house their foreign earnings securely. NRO Account: Conversely, a Non-Resident Ordinary (NRO) account is opened in India in the NRI's name to manage income earned within the country, such as rent, dividends, pensions, interest, and more.
Furthermore, SBI has harnessed the power of technology to create a seamless and digitized account opening process that guarantees efficiency and precision, effectively serving as a comprehensive solution for NRI banking needs.
10.SBI's Innovative Approach to Prevent Loan Default: Chocolates at Borrowers' Doorsteps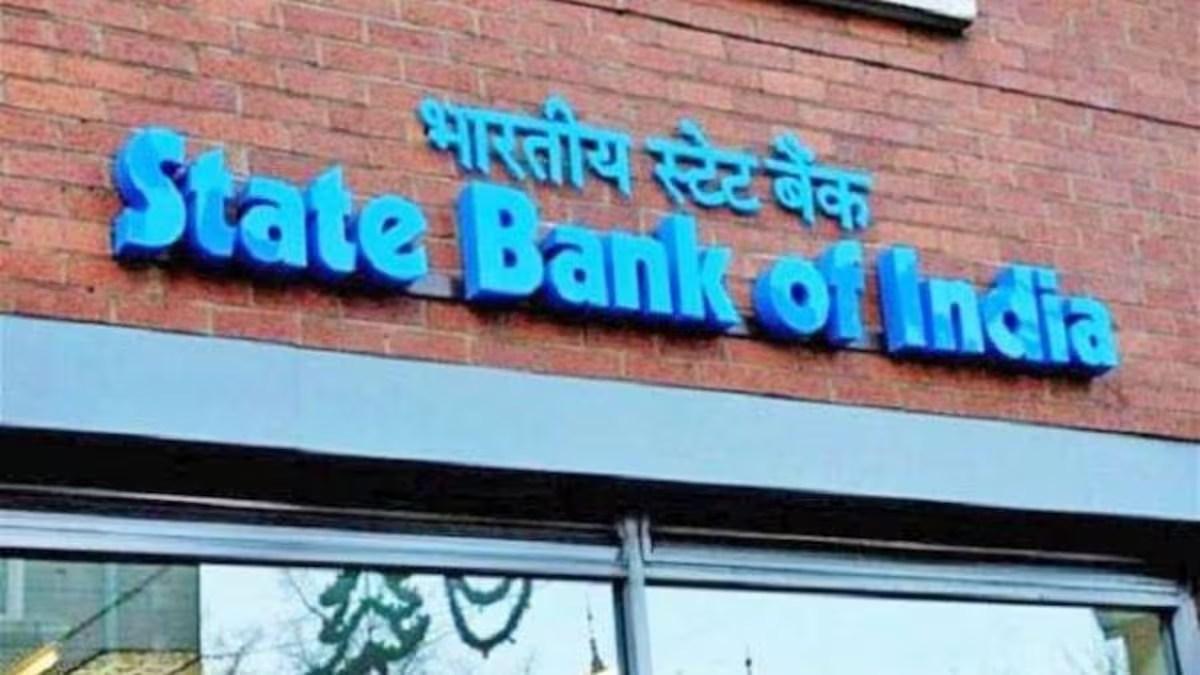 Recognizing that borrowers planning to default often ignore reminder calls, State Bank of India (SBI) is taking a proactive approach by personally visiting borrowers homes unannounced and surprising them with a pack of chocolates. This innovative method is aimed at improving loan collections, particularly as SBI's retail lending has experienced substantial growth.
SBI's retail loan book has witnessed remarkable growth, surging by over 16.46 percent to reach Rs 12,04,279 crore in the June 2023 quarter from Rs 10,34,111 crore in the previous year. To enhance its loan recovery efforts, SBI has partnered with fintech companies that utilize artificial intelligence (AI) technology. These fintech platforms play a dual role: one focuses on negotiating with borrowers, while the other assesses a borrower's likelihood of default.
11.RBI releases list of 15 NBFCs in 'Upper Layer' under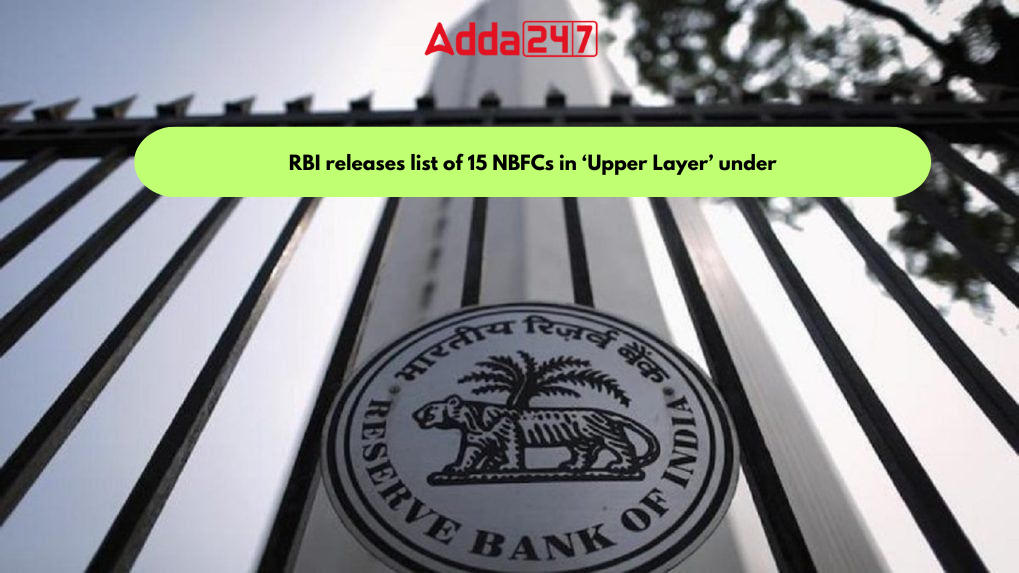 In the year 2023-24, RBI released the names of 15 NBFCs that fall under the Upper Layer (UL)/NBFC-UL of the SBR.
In October 2021, the Reserve Bank of India (RBI) introduced a groundbreaking regulatory framework known as Scale Based Regulation (SBR) for Non-Banking Financial Companies (NBFCs). This framework aims to categorize NBFCs based on their asset size and other critical factors, providing a clear roadmap for regulation.
The Upper Layer includes NBFCs identified by RBI as warranting enhanced regulatory requirements based on specific parameters and scoring methodology. The top 10 eligible NBFCs in terms of asset size will always reside in the Upper Layer, regardless of other factors.
Important Days News
12.International Red Panda Day 2023: A Call to Protect a Precious Species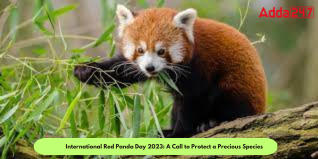 Every year, on the third Saturday in September, the world comes together to celebrate International Red Panda Day, a day dedicated to raising awareness about the plight of these enchanting creatures. This year, on September 16, we once again unite in our efforts to protect the red panda, a species teetering on the brink of extinction.
International Red Panda Day made its debut in September 2010, aiming to shed light on the critical conservation needs of the red panda. These charming animals are native to the Eastern Himalayas, spanning regions in China, Nepal, and Bhutan. Unfortunately, they face imminent danger primarily due to human activities.
By participating in International Red Panda Day, we contribute to a global movement dedicated to conserving these endangered animals. We can make a difference by supporting organizations like the Red Panda Network and WWF, spreading awareness about the challenges they face, and advocating for stronger conservation measures and law enforcement.
Schemes and Committees News
13.SHREYAS Scheme Empowers Thousands: Over 2300 Crore Rupees Allocated for Education of SC and OBC Students Since 2014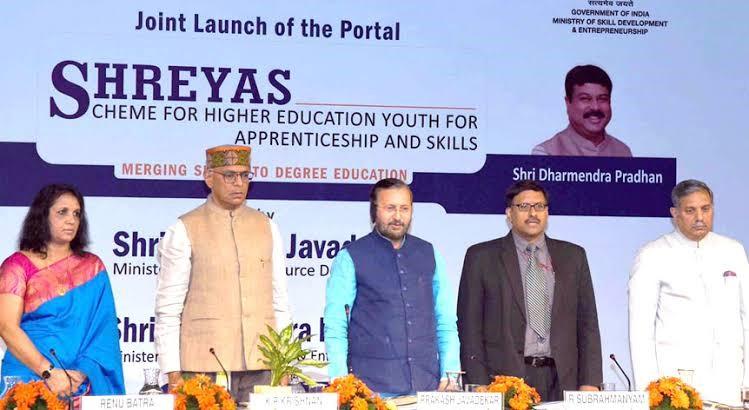 The Scheme for Higher Education Youth in Apprenticeship and Skills (SHREYAS scheme), comprising four central sector sub-schemes, has been instrumental in empowering thousands of students from Scheduled Castes (SCs) and Other Backward Classes (OBCs) since its inception in 2014.
This umbrella scheme encompasses "Top Class Education for SCs," "Free Coaching Scheme for SCs and OBCs," "National Overseas Scheme for SCs," and "National Fellowship for SCs."
The scheme aims to offer high-quality coaching to economically disadvantaged SC and OBC candidates, enabling them to participate in competitive exams and gain admission to prestigious technical and professional higher education institutions. Families with a total annual income of up to 8 lakhs are eligible for this scheme.
14.Prime Minister Modi Launches PM Vishwakarma Scheme to Empower Traditional Artisans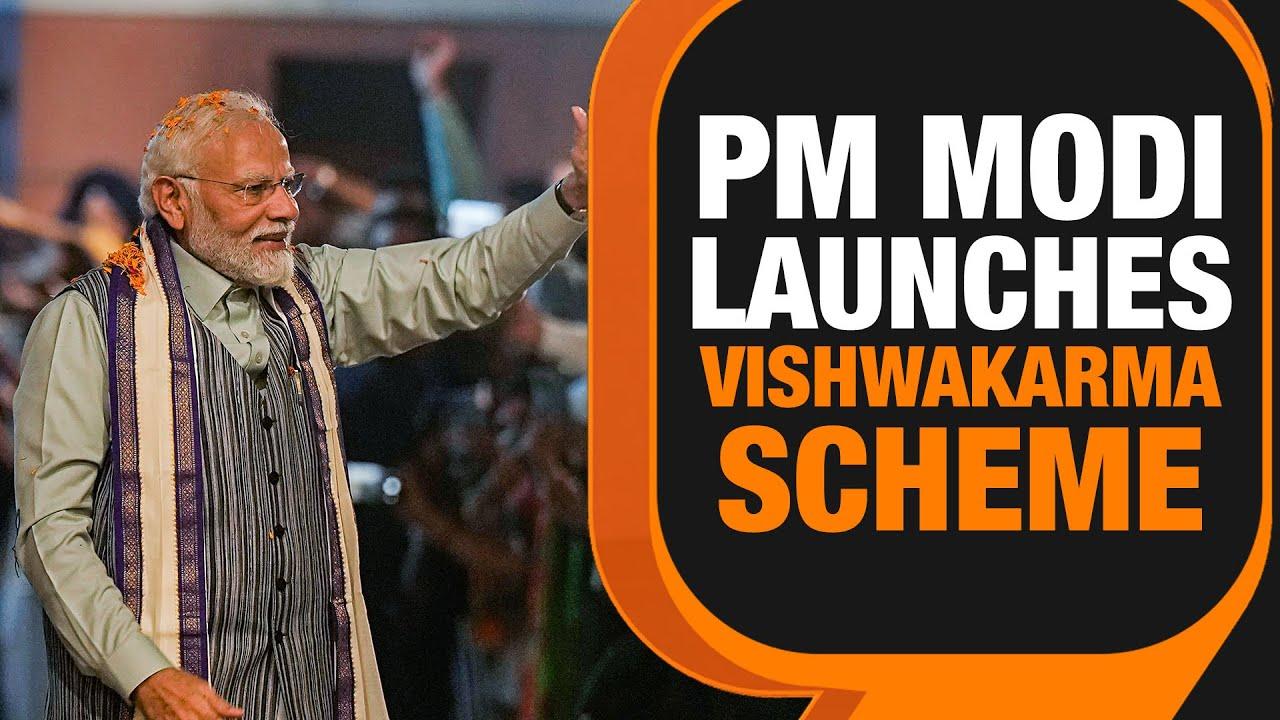 Prime Minister Narendra Modi has unveiled the 'PM Vishwakarma' scheme on the auspicious occasion of 'Vishwakarma Jayanti.' This initiative is designed to provide crucial support to traditional craftsmen and artisans by offering them low-interest loans without requiring collateral.
With a substantial financial allocation of Rs 13,000 crore over a five-year period, this scheme aims to benefit approximately 30 lakh families of traditional artisans and craftsmen, including weavers, goldsmiths, blacksmiths, laundry workers, and barbers. The primary objective is to enhance the accessibility and quality of products and services provided by these skilled individuals.
The scheme offers collateral-free enterprise development loans, including: First tranche: Rs 1 lakh with an 18-month repayment period. Second tranche: Rs 2 lakh with a 30-month repayment period. Beneficiaries will enjoy a concessional interest rate of 5%, with the Ministry of Micro Small and Medium Enterprises providing interest subvention capped at 8%.
Appointments News
15.Dhananjay Joshi appointed chairman of telecom industry body DIPA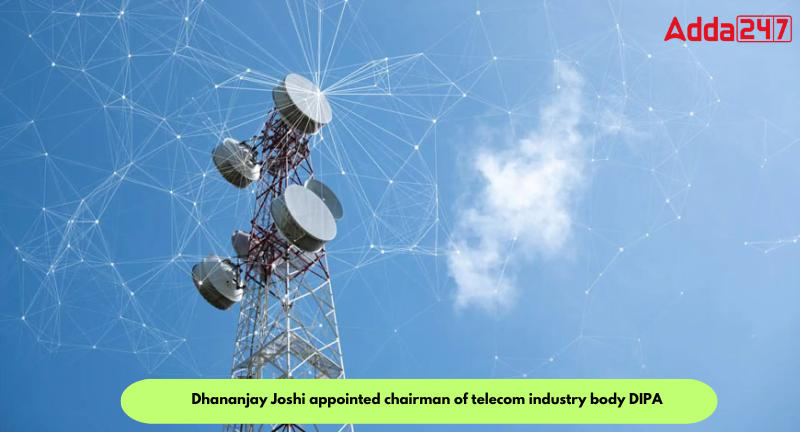 Digital Infrastructure Providers Association (DIPA) has appointed Dhananjay Joshi, MD and CEO of Summit Digitel, as the chairman. Dhananjay Joshi takes over the baton from Akhil Gupta, Chairman of Bharti Enterprises, who served as Chairman of the industry body since 2011.
DIPA named Sandeep Girotra, CEO of American Tower India, as the new vice chairman of the association. The changes in the leadership management will come into effect from October 1, 2023.
The Digital Infrastructure Providers Association (DIPA) is a non-profit industry body that represents the digital infrastructure industry in India. It was founded in 2010 as the Tower and Infrastructure Providers Association (TIPA), but was renamed DIPA in 2020 to reflect the broader scope of its membership. DIPA's members include a wide range of companies that are involved in the development, construction, ownership, and operation of digital infrastructure in India.
16.Nihar Malaviya named as permanent CEO of Penguin Random House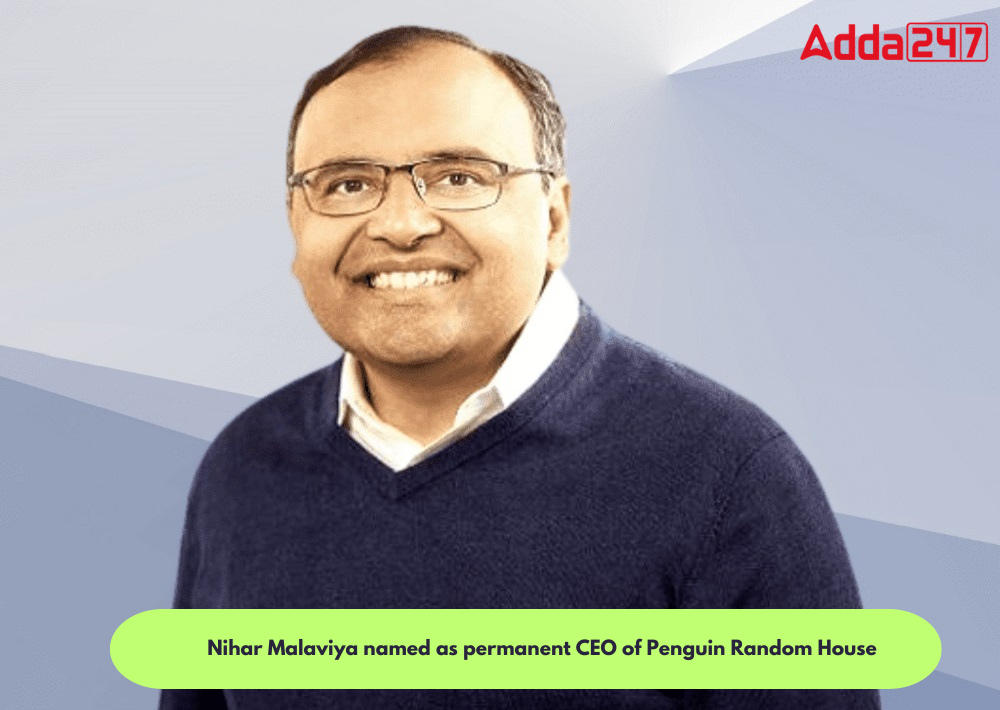 Nihar Malaviya has been named as permanent CEO of Penguin Random House, nine months after he was appointed the interim chief executive. Malaviya succeeded Markus Dohle, who departed weeks after a federal judge struck down Penguin Random House's attempted merger with Simon & Schuster.
Bertelsmann, the German media conglomerate, has owned Random House since 1998. Random House and Penguin merged in 2013. Malaviya, 48, joined Bertelsmann in 2001, and had served in a variety of positions before becoming CEO. He was most recently COO and president of Penguin Random House in the U.S.
Penguin Random House is the world's largest publisher of consumer books, with over 300 distinct imprints and publishing houses in more than 20 countries. The company has been undergoing a company-wide reorganization in 2023, with numerous senior editors either laid off or departing under a voluntary retirement plan.
Books and Authors News
17.Shri Apurva Chandra Unveils "People's G20", An eBook On India's G20 Presidency
The Ministry of Information and Broadcasting Secretary, Apurva Chandra, recently unveiled an ebook titled "People's G20" in New Delhi, offering a detailed insight into India's G20 Presidency.
This ebook serves as a comprehensive documentation of India's significant role in the G20 Summit and its various initiatives during its tenure. The book is divided into three distinct parts, each shedding light on different aspects of India's G20 Presidency.
The ebook "People's G20" serves as a valuable resource for those interested in understanding India's role in the G20 and the impact of its Presidency. It not only provides a detailed account of the G20 Summit but also sheds light on the behind-the-scenes efforts and the people-powered movement that made India's G20 Presidency truly remarkable.
Sports News
18.Diamond League Final In Eugene 2023: Mondo Duplantis Breaks Pole Vault World Record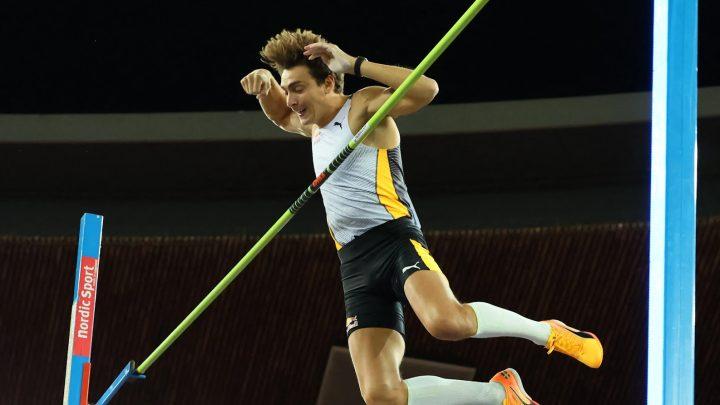 Mondo Duplantis, the Swedish pole vault sensation and reigning world and Olympic champion, brought the athletics season to a spectacular close at the 2023 Diamond League Final in Eugene on September 17th.
In a jaw-dropping display of skill and athleticism, Duplantis cleared the bar at 6.23 meters with his first attempt, surpassing his own world record of 6.22 meters set in Clermont-Ferrand back in February. Duplantis made the seemingly impossible look effortless. He navigated through the competition with just three attempts, progressively clearing 5.62 meters, 5.82 meters, and 6.02 meters with remarkable ease.
This remarkable achievement marked the seventh time Duplantis had broken the world record in pole vault, and notably, the second time he accomplished this feat outdoors – both times in Eugene, having previously cleared 6.21 meters at the 2022 World Championships.
Important Current Affairs of 19 September 2023
Get all the International, National, Sports, Economy, latest schemes and appointments and current affairs updates with Adda247 Headlines of the day. Adda247 headlines of the day brings you the best accumulation of the daily updates. Stay updated with us!