Read the most important current affairs of 21 November 2023. Today Current Affairs covers the headlines on China-Myanmar Economic Corridor, World Television Day 2023, Vinay Tonse As MD Of SBI.

Top 27 Current Affairs and News Headlines of 21 November 2023
National News
1.IIT Madras Unveils Information Platform for Incubators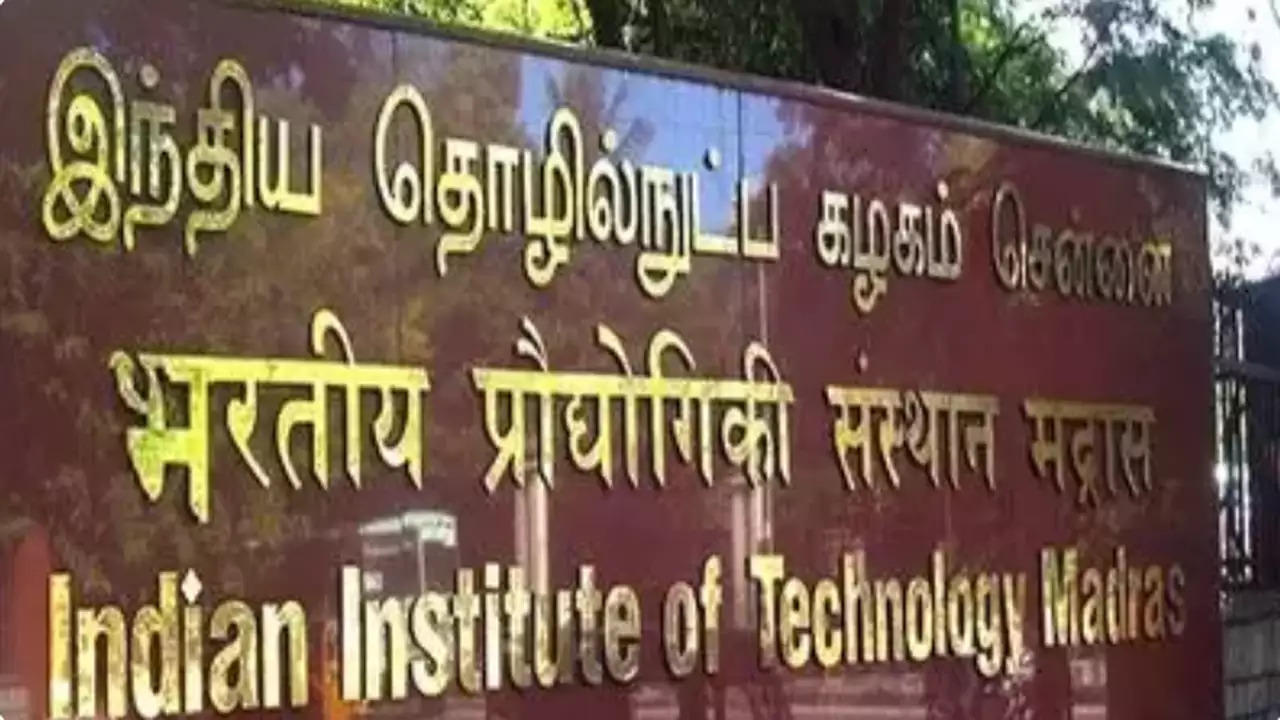 The Centre for Research on Startups and Risk Financing (CREST), an Institute of Eminence Research Centre at IIT Madras, announced the development of an exclusive information platform for incubators and accelerators.
The information platform was developed in collaboration with YNOS, a startup incubated at IIT Madras. The platform is designed to centralize comprehensive information on incubators and accelerators across India.
It addresses the challenge of scattered information, providing a single, easily accessible location for relevant data. Incubators and accelerators play a crucial role in assisting startups as they navigate the uncertainties of the entrepreneurial ecosystem.
2.Ministry of Tourism Organizing International Tourism Mart at Shillong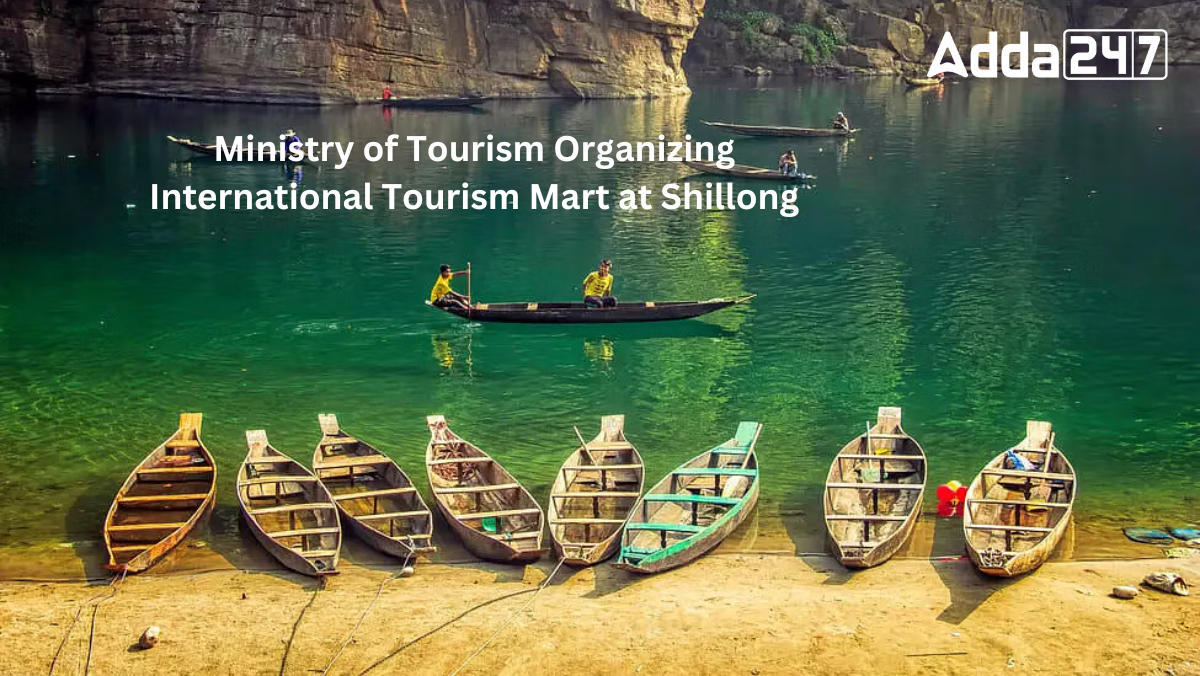 The Ministry of Tourism Government of India, is set to host the 11th edition of the International Tourism Mart in Shillong, Meghalaya, from November 21st to 23rd, 2023.
This annual event aims to provide a significant platform for stakeholders in the North Eastern States to engage with counterparts from across the country and international markets.
The focus is on promoting the unique tourism potential, biodiversity and rich cultural heritage of the North East Region (NER).
The event will be inaugurated by Union Minister of Tourism, Culture and DoNER, Shri G. Kishan Reddy. Shillong, hosting the event for the second time, anticipates the participation of approximately 100 delegates, both domestic and international.
International News
3.Landmark Election In Argentina Since The Restoration Of Democracy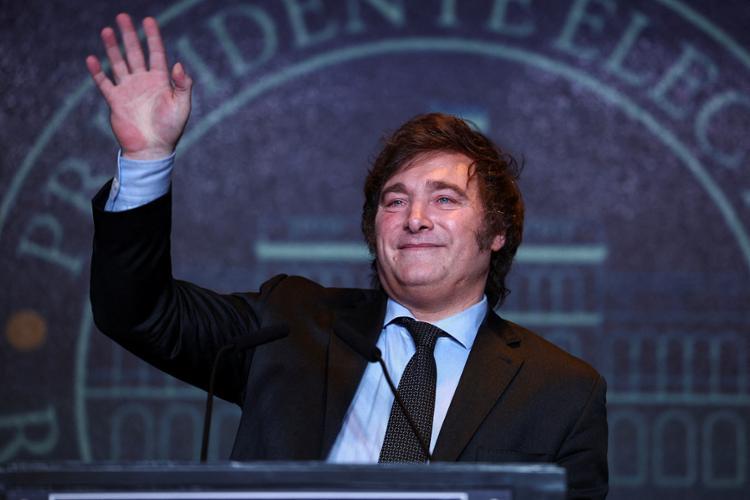 Argentina has witnessed a seismic shift in its political landscape as Javier Milei, a self-described anarcho-capitalist and right-wing populist, secured a decisive victory in the recent presidential runoff.
Milei's triumph over Economy Minister Sergio Massa marks a departure from the traditional political order, promising a radical overhaul of the state in response to the nation's deep-seated discontent with soaring inflation and increasing poverty.
With 97.6% of votes tallied, Milei emerged with 55.8%, outpacing Massa's 44.2%. This electoral outcome stands as the most significant mandate since Argentina's return to democracy in 1983, signifying a clear mandate for change and a rejection of the status quo.
4.Luc Frieden Assumed The Position Of Prime Minister In Luxembourg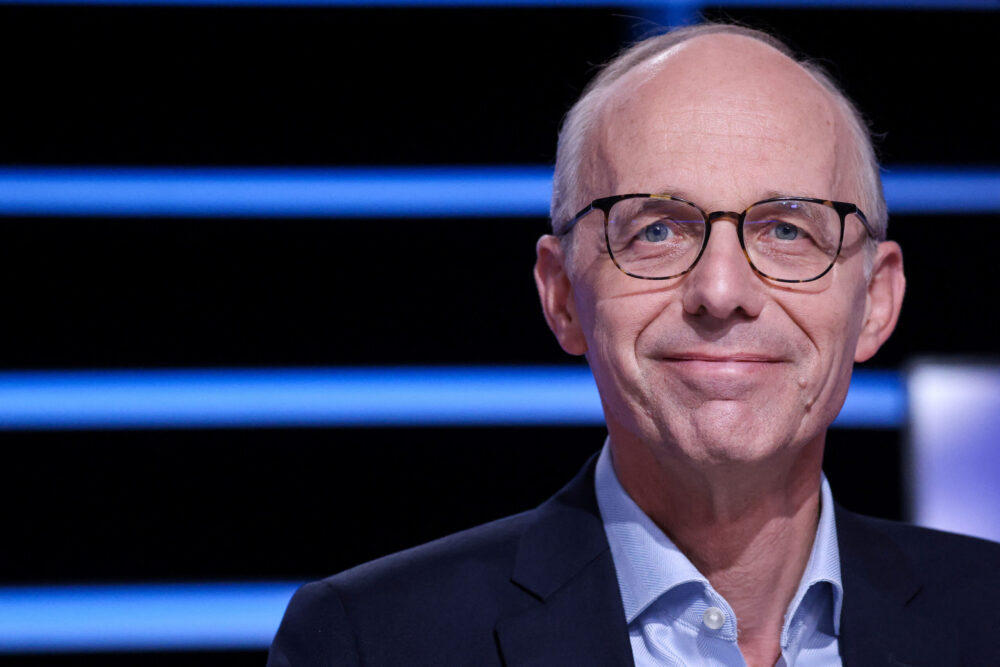 Luxembourg, a small but influential European nation, is set to undergo a significant political shift as former finance minister Luc Frieden assumes the role of prime minister.
This change comes on the heels of the recent election, where Frieden's Christian Social People's Party (CSV) emerged victorious, reshaping the country's political dynamics.
Notably, Xavier Bettel, who led Luxembourg for an impressive decade, will transition to the role of foreign affairs minister.
Gilles Roth, a member of the CSV, has been appointed as the new finance minister, tasked with navigating the economic policies crucial for Luxembourg's continued prosperity.
5.China's Strategic Move: Extending China-Myanmar Economic Corridor to Sri Lanka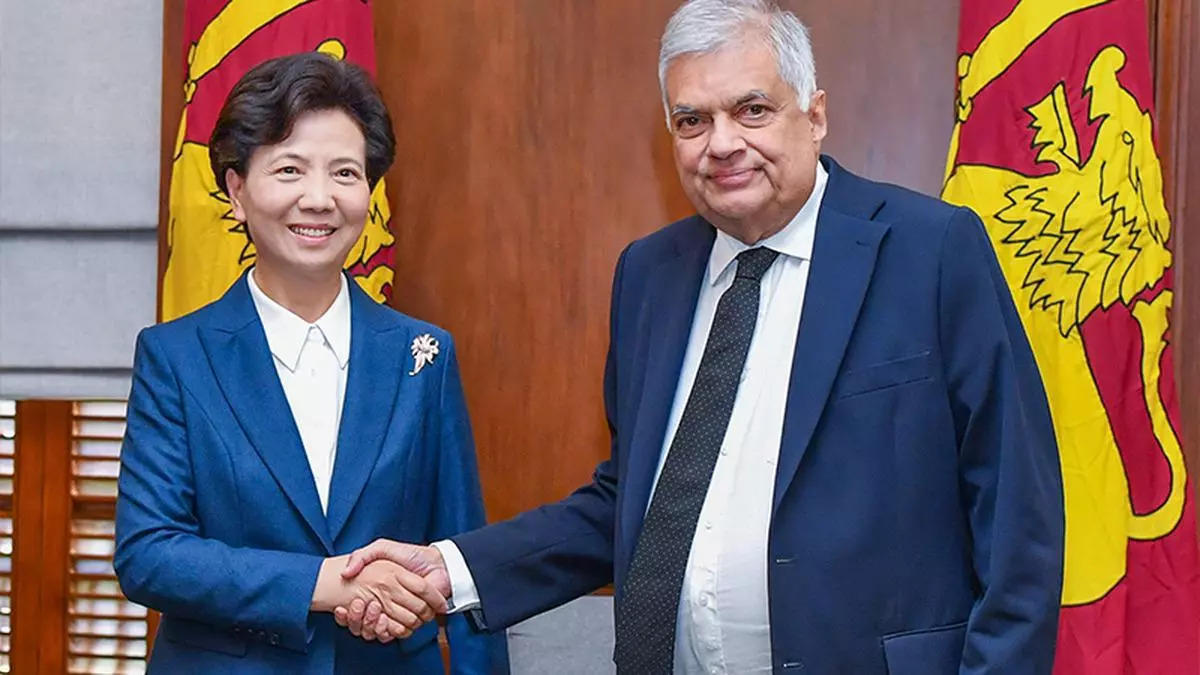 China, in a strategic move, is actively pursuing the extension of the China-Myanmar Economic Corridor (CMEC) to Sri Lanka.
This development signals China's intent to enhance its Belt and Road Initiative (BRI) influence in South Asia.
The China-Myanmar Economic Corridor (CMEC) has emerged as the newest of the six land corridors under the Belt and Road Initiative (BRI). Its prominence has grown, overshadowing the stalled Bangladesh China India Myanmar (BCIM) corridor.
6.Indo-Australian Defense Talks: Fortifying Maritime Security with Hydrography and Joint Airborne Surveillance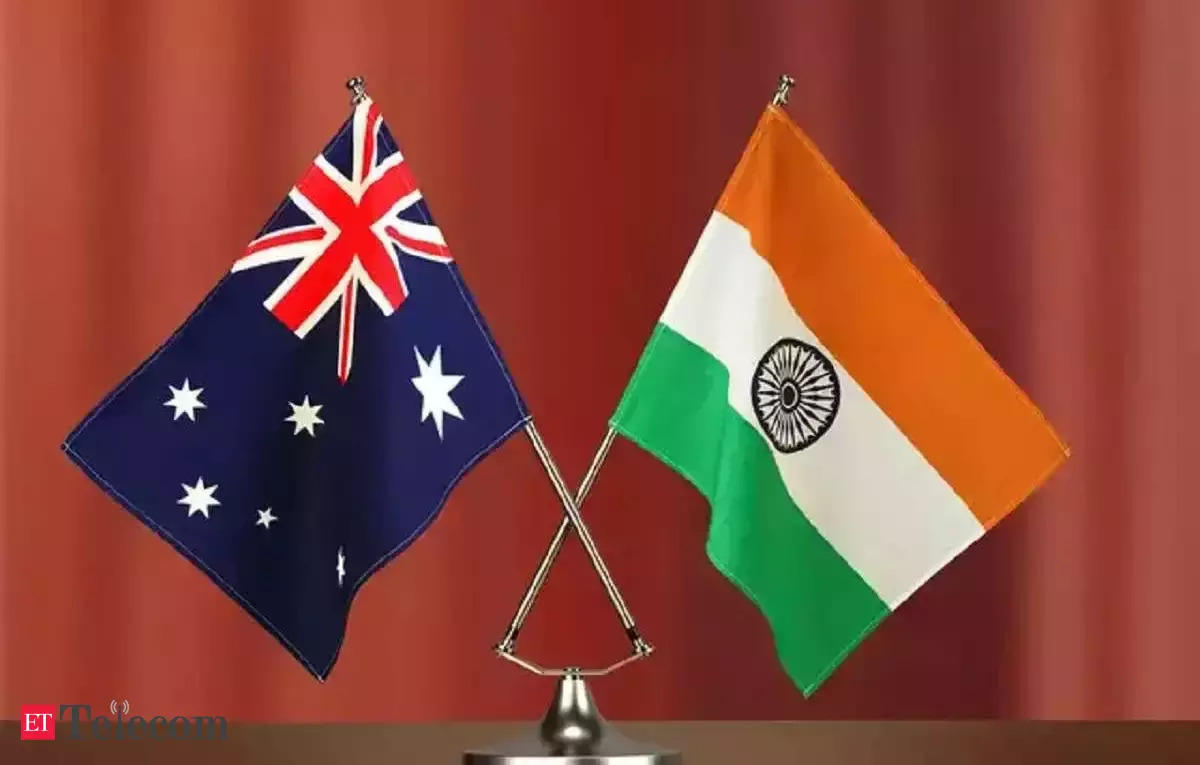 In a recent bilateral meeting between India and Australia, defense ministers Rajnath Singh and Richard Marles explored avenues to enhance their defense partnership.
The discussions centered around strategic collaborations in hydrography and the potential for joint air-to-air refueling.
These initiatives aim to bolster maritime security and surveillance capabilities in the Indian Ocean Region (IOR).
State News
7.Uttar Pradesh Government Banned Halal Certified Products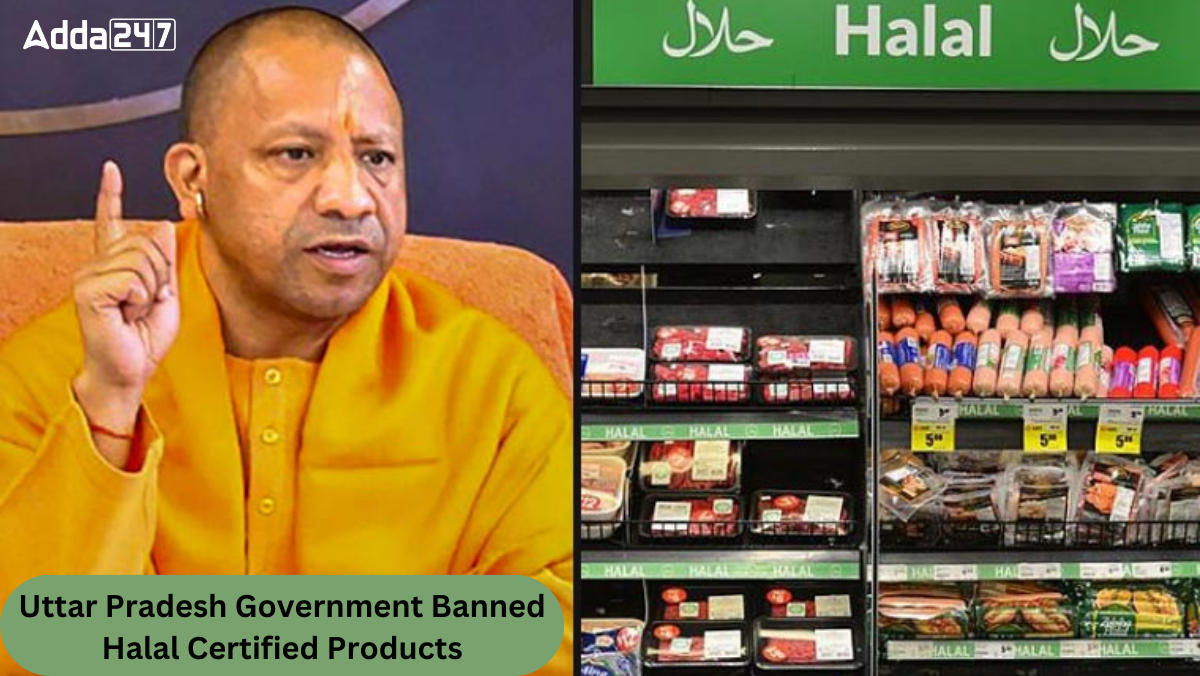 The Uttar Pradesh government has imposed an immediate ban on the production, storage, distribution and sale of halal certified products within the state.
The decision encompasses a wide range of items, including dairy products, sugar, bakery goods, peppermint oil, beverages, edible oil, certain medicines and cosmetic products.
Products such as oil, sugar, toothpaste and spices are now being labeled with halal certificates, leading to confusion about food quality and potentially violating government rules.
The ban aims to address these concerns and ensure that certification is done exclusively by authorized bodies like the Food Safety and Standards Authority of India (FSSAI).
8.Gyanodaya Express to Revolutionize Education in J&K : LG Manoj Sinha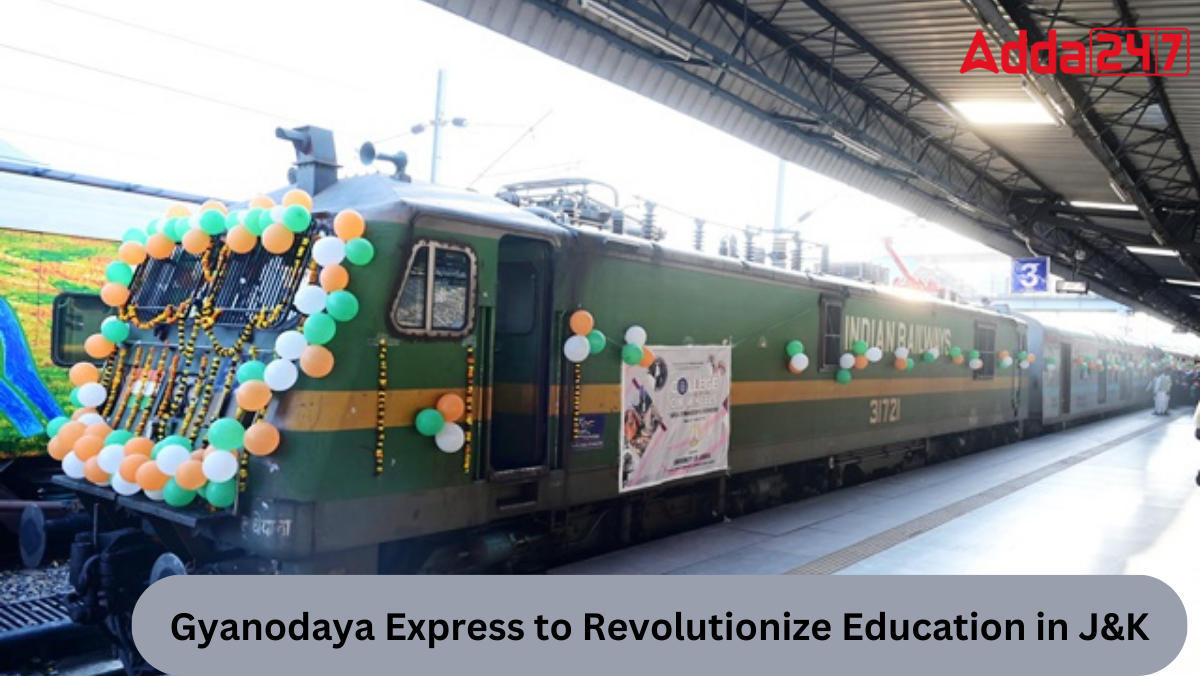 Jammu and Kashmir Lieutenant Governor, Manoj Sinha, flagged off the Gyanodaya Express from the Katra railway station in Reasi district.
This unique project, also known as the "College on Wheels," aims to empower approximately 700 girl students from universities in the Union Territory.
The Gyanodaya Express seeks to evolve education by fostering immersive, collaborative and project-based learning experiences for students, setting a precedent for innovative educational endeavors in Jammu and Kashmir.
The initiative aligns with Gandhi's principles of Satya and Ahimsa (Truth and Non-violence), aiming to awaken society with universal and eternal values.
9.Bihar Governor Approves Bill Raising Reservation From 50% to 65%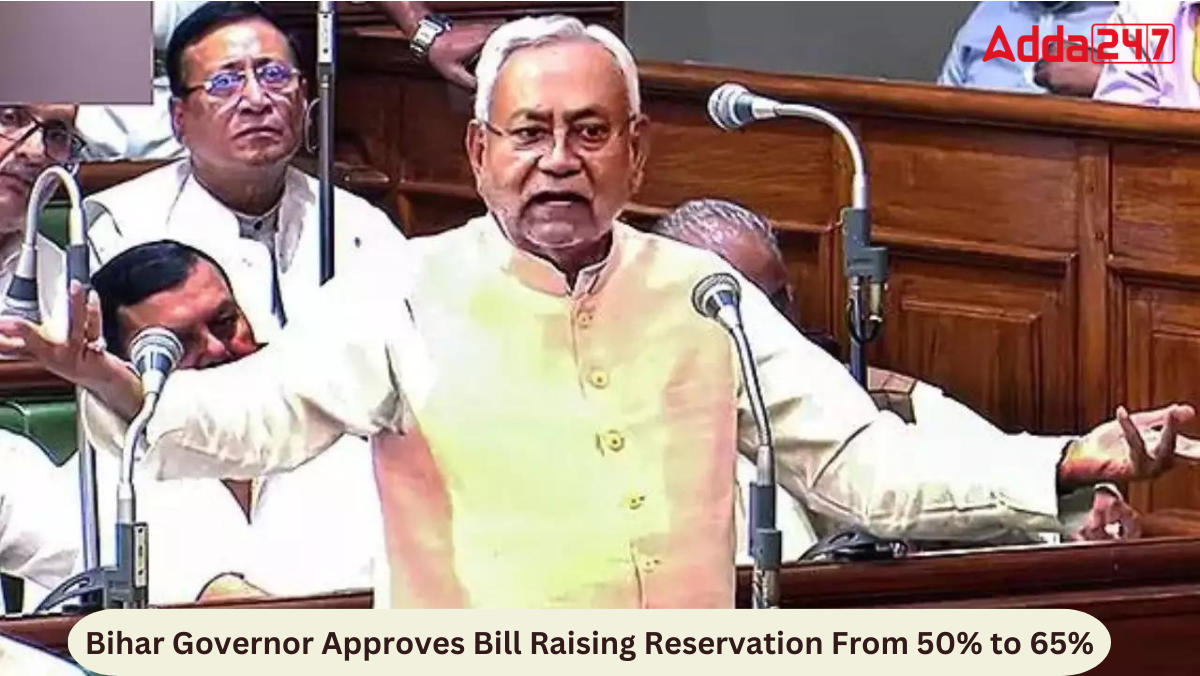 In a significant move towards addressing social inequality, the Governor of Bihar, Rajendra Vishwanath Arlekar, approved the 'Bihar Reservation Amendment Bill' on November 17.
The bill raises the reservation quota for Backward, Extremely Backward Classes, Scheduled Castes and Scheduled Tribes from 50% to 65%, surpassing the 50% ceiling set by the Supreme Court.
The 'Bihar Reservation Amendment Bill' brings about a comprehensive reevaluation of reservation quotas across various categories. The legislative amendments not only apply to employment opportunities but also extend to educational institutions.
Banking News
10.Karnataka Bank Partners with HDFC Life to Offer Insurance Products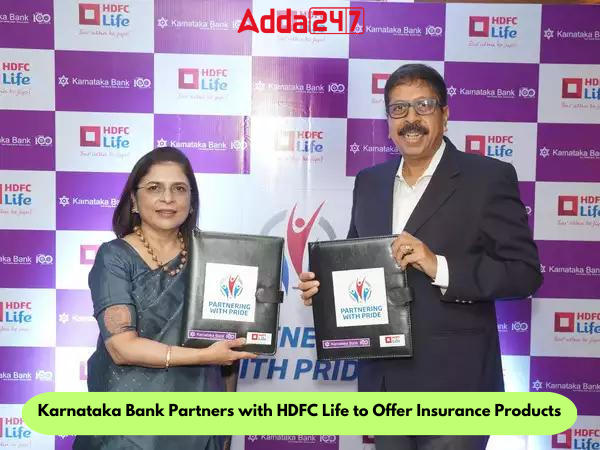 Karnataka Bank, a leading Mangaluru-based private sector lender, has announced a strategic partnership with HDFC Life, one of India's premier life insurance providers.
This collaboration aims to provide customers with a comprehensive suite of innovative and customer-centric financial solutions.
This partnership brings together Karnataka Bank's extensive banking expertise and HDFC Life's proven track record in delivering high-quality life insurance products.
11.Acko partners with R Madhavan as their 'voice of the customer'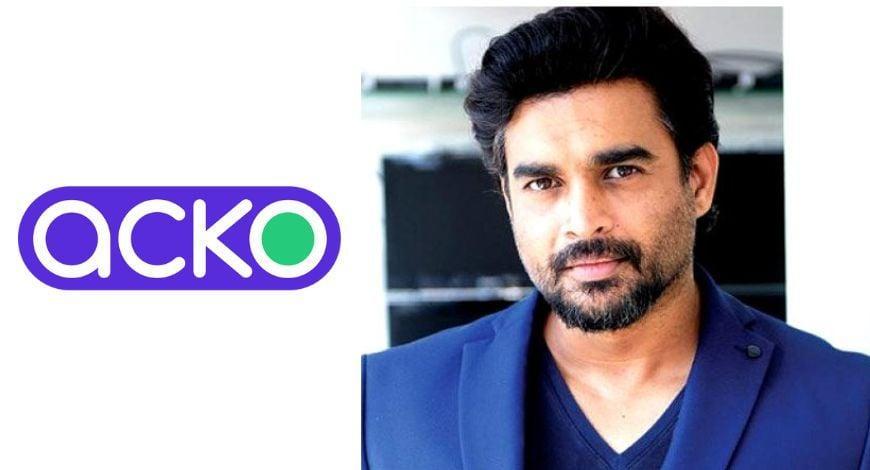 ACKO, the insurtech company making insurance convenient, transparent, and accessible for Indians, has partnered with renowned actor R Madhavan as its 'Voice of the Customer'.
This collaboration aims to dispel common misconceptions about insurance and empower consumers to make informed decisions.
In his role as 'Voice of the Customer', Madhavan will work with the ACKO team to create informative and relatable content that simplifies complex insurance terms and conditions.
By leveraging Madhavan's influence and ACKO's expertise, the collaboration aims to empower consumers with the knowledge and tools they need to make informed insurance decisions.
12.RBI To Implement A New Penalty Framework For Banks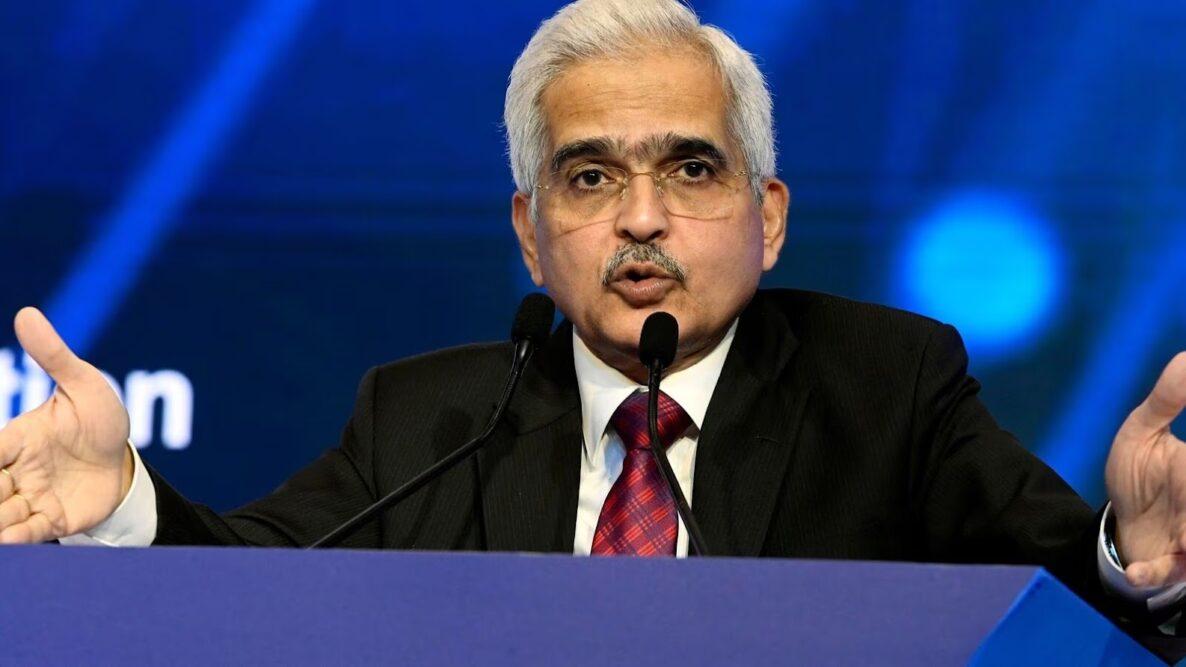 The Reserve Bank of India (RBI) is reportedly contemplating a comprehensive review of its penalty system.
The proposed changes under consideration involve a potential increase in penalty amounts. Speculation surrounds the possibility of imposing additional capital charges on regulated entities.
The initiative to revamp the penalty system aligns with the RBI's broader goal of enhancing corporate governance standards within regulated entities.
The central bank aims to underscore the importance of robust governance structures in maintaining the stability and integrity of the financial system.
Business News
13.PwC India to Cross 9k-cr Revenue Mark on Robust Growth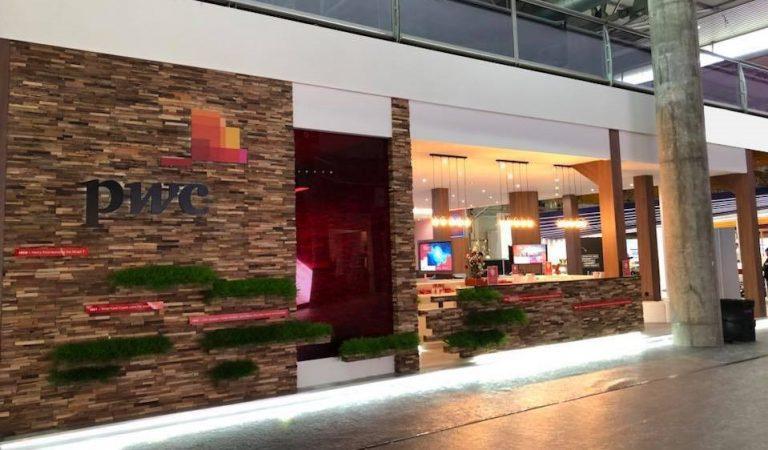 PwC India is anticipating a historic milestone, projecting gross revenue to surpass ₹9,000 crores in the current fiscal year.
PwC India's assurance, tax, and advisory services are individually experiencing growth rates exceeding 20%, with the advisory segment leading the way. This reflects the success of the 'new equation strategy' set in August 2021.
Originally aiming to reach a revenue of $1 billion and expand the PwC family to 25,000 people, the company has now surpassed these goals. With a current staff of 27,000, PwC India is on track to achieve its revenue target by the end of the fiscal year.
Economy News
14.Covid Call: Over a third of EPFO Members Opted for Non-Refundable Withdrawals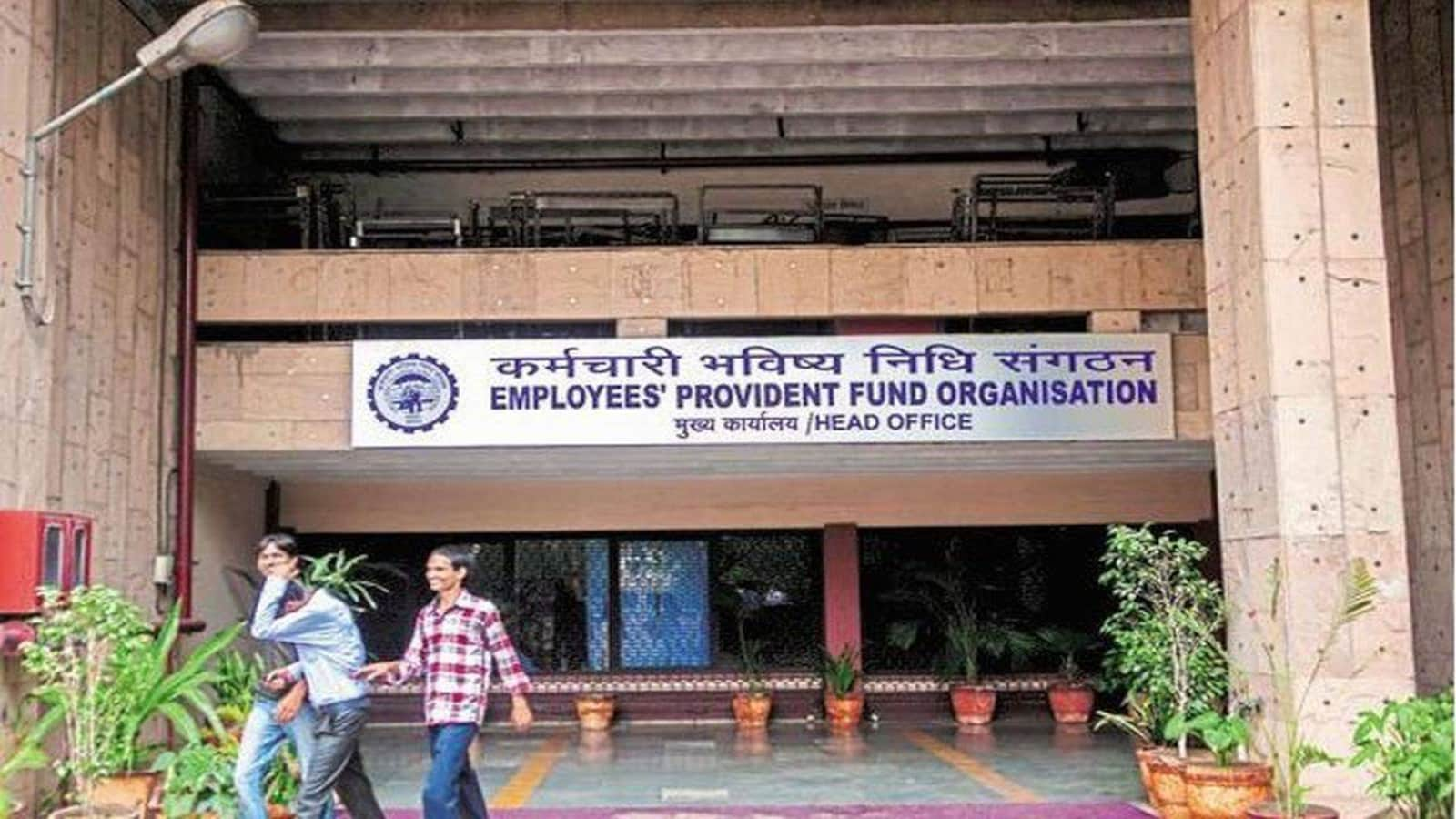 In response to the challenges posed by the Covid-19 pandemic, the Employees' Provident Fund Organisation (EPFO) introduced a special window allowing non-refundable withdrawals for its subscribers.
Over 22 million EPFO subscribers, constituting more than a third of the total, availed themselves of the non-refundable withdrawal option during the pandemic.
This measure aimed to alleviate financial strains during the unprecedented times. EPFO manages the retirement savings of approximately 60 million subscribers. The organization oversees a corpus of around ₹18 lakh crore.
15.India's Economic Growth Outlook by Goldman Sachs for 2024-25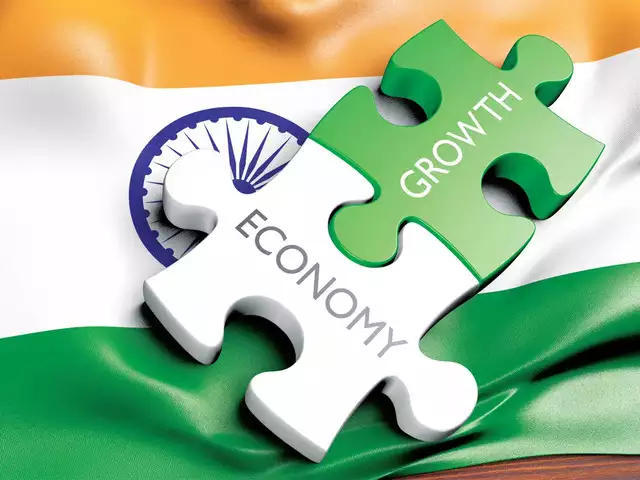 Goldman Sachs, the US-based investment bank, forecasts India's economy to grow at a rate of 6.5% in the fiscal year 2024-25, surpassing the projected 6.2% for the current financial year.
The first half of 2024 is expected to be dominated by consumption spending. Goldman Sachs predicts that subsidies and transfer payments will play a pivotal role in driving growth during the initial months.
The report suggests that subsidies and transfer payments are likely to be the primary growth drivers in the lead-up to the general elections in Q2 2024. This aligns with historical spending patterns observed during previous election cycles.
Important Days News
16.World AMR Awareness Week 2023 (November 18-24)

The World Antimicrobial Resistance Awareness Week takes place from November 18 to 24, 2023. The primary goal is to diminish the emergence and transmission of drug-resistant infections.
The chosen theme for WAAW 2023 will stay consistent with the previous year – "Preventing Antimicrobial Resistance Together," just as it was in 2022.
Antimicrobial resistance (AMR) poses a significant threat to humans, animals, plants, and the environment, impacting all facets of our interconnected world.
The United Nations Environment Programme (UNEP) warns that, if not addressed, AMR could push 24 million people into extreme poverty in the next decade and lead to trillions of dollars in lost GDP.
17.World Children's Day 2023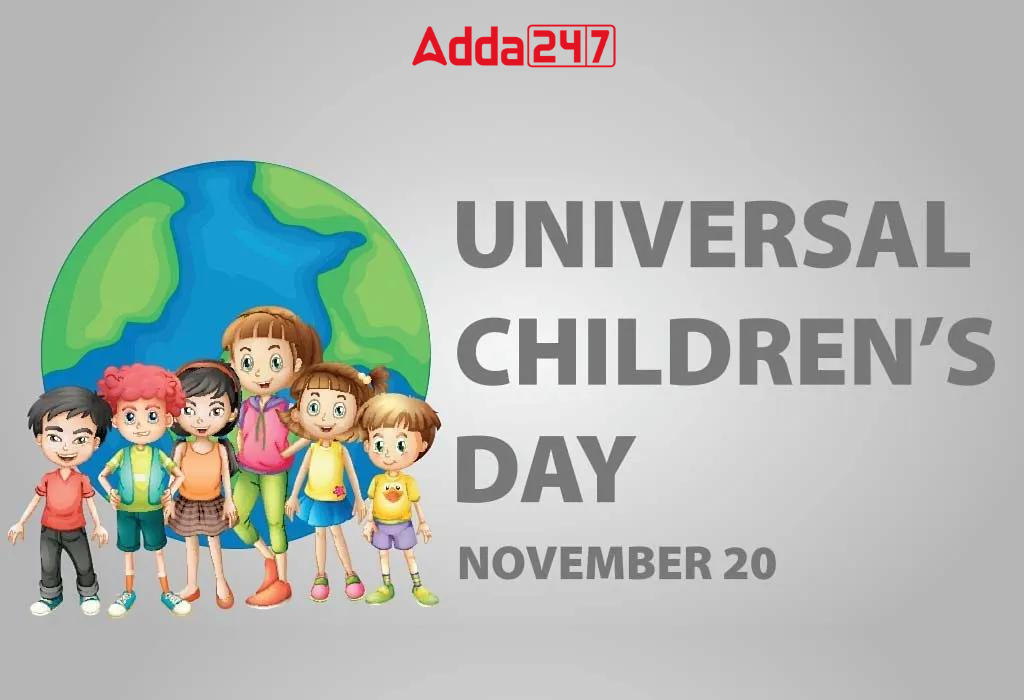 World Children's Day is a yearly celebration held on November 20, commemorating the UN General Assembly's adoption of the Declaration of the Rights of the Child in 1959.
The theme for World Children's Day 2023 is "For every child, every right," reinforcing the commitment to uphold the rights outlined in the Convention on the Rights of the Child.
World Children's Day serves as a platform for people across various professions to raise awareness about child rights and welfare. It encourages reflection on the small choices individuals can make to contribute positively to the younger generation.
18.World Television Day 2023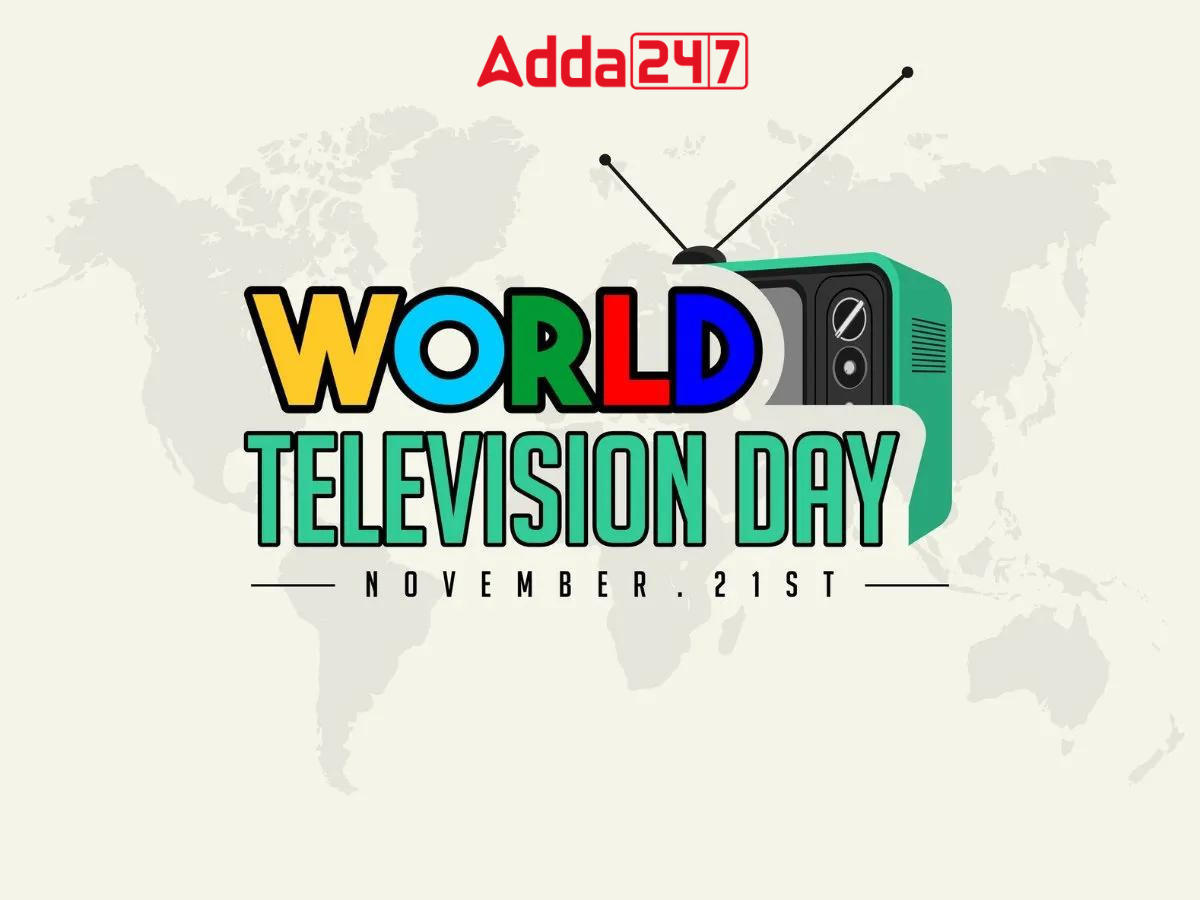 World Television Day, observed globally on November 21, goes beyond seeing TV as just an electronic device. In 1996, the United Nations organized the first World Television Forum on November 21.
According to the United Nations. World Television Day is a reminder of the power of visual media, its role in global communication, and the responsibility to deliver truthful information in a world where trust in media is crucial.
Schemes News
19.Government's 'Skills on Wheels' Initiative for Rural Empowerment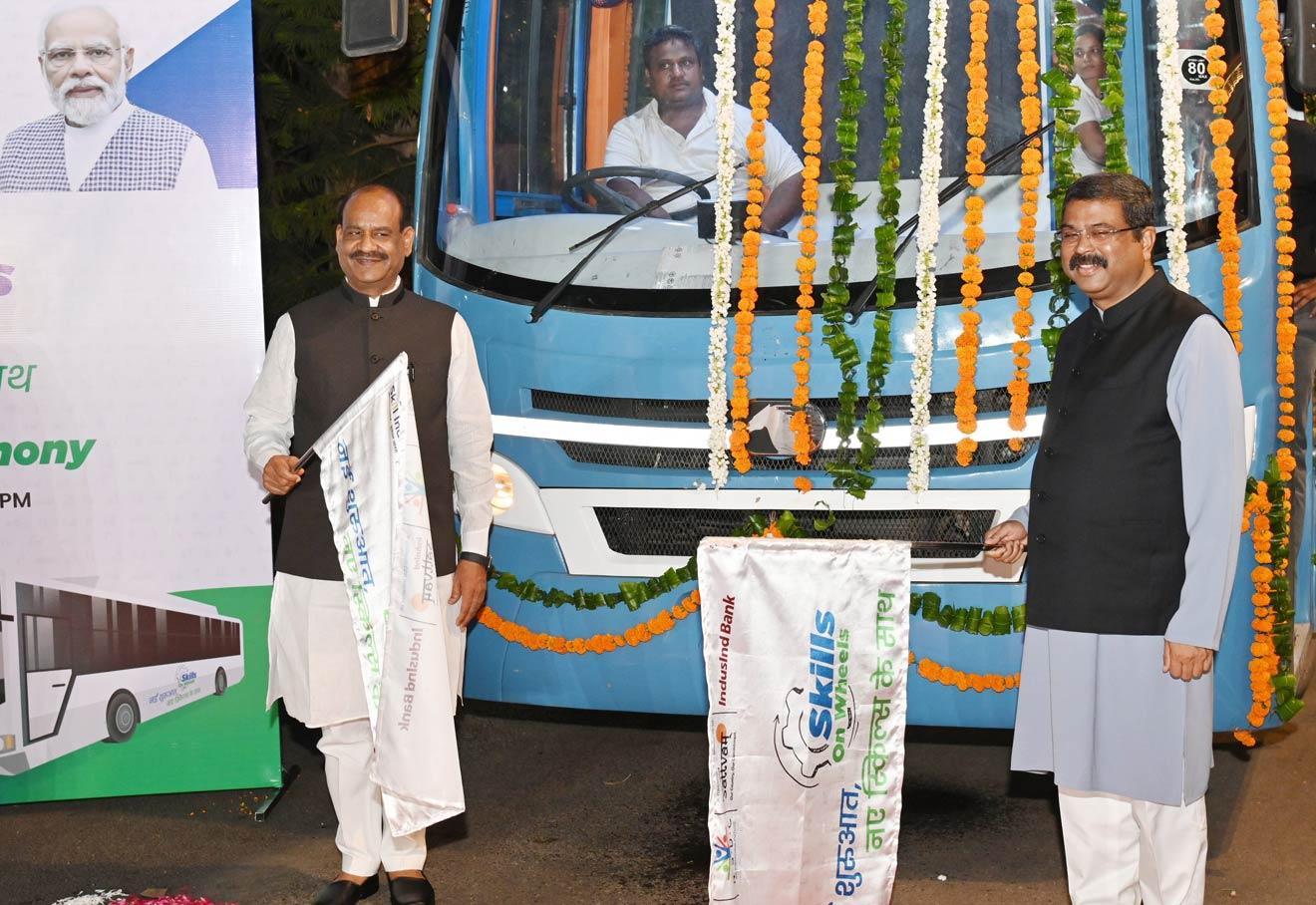 In a bid to empower rural communities, the government is set to launch the 'Skills on Wheels' initiative, aiming to deliver skill training directly to the doorsteps of rural individuals, with a particular focus on equipping rural youth, especially women, with foundational digital skills
The foundational skills training will cover essential digital skills, emphasizing the use of digital public infrastructure, including Aadhaar, digilocker, and UPI.  Additionally, the program aims to educate participants on obtaining a driving license.
The digital skills component of the initiative will encompass various aspects, such as using mobile phones for sharing multimedia content and location, engaging in instant messaging, downloading apps, and creating videos.
Summits & Conferences News
20.USI Hosts UN Forum 2023 On Humanitarian Law And Peacekeeping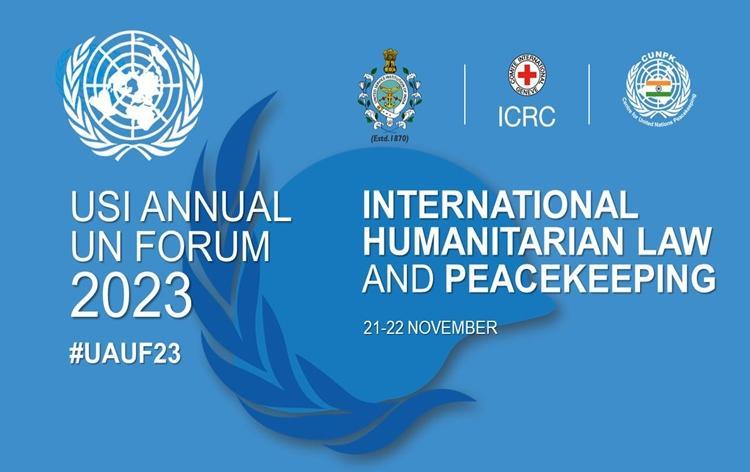 The United Service Institution of India (USI), founded in 1870 as the country's premier think-tank for national security and military affairs, is hosting the Annual UN Forum 2023 in New Delhi on November 21-22.
In collaboration with the International Committee of the Red Cross and the Centre for UN Peacekeeping Operations, the forum will focus on the pressing theme of 'International Humanitarian Law (IHL) and Peacekeeping.'
The forum aims to foster an interactive, multi-stakeholder discussion on the applicability and limitations of implementing IHL frameworks in UN peace operations.
Appointments News
21.Govt Appoints Vinay Tonse As MD Of SBI For 2 years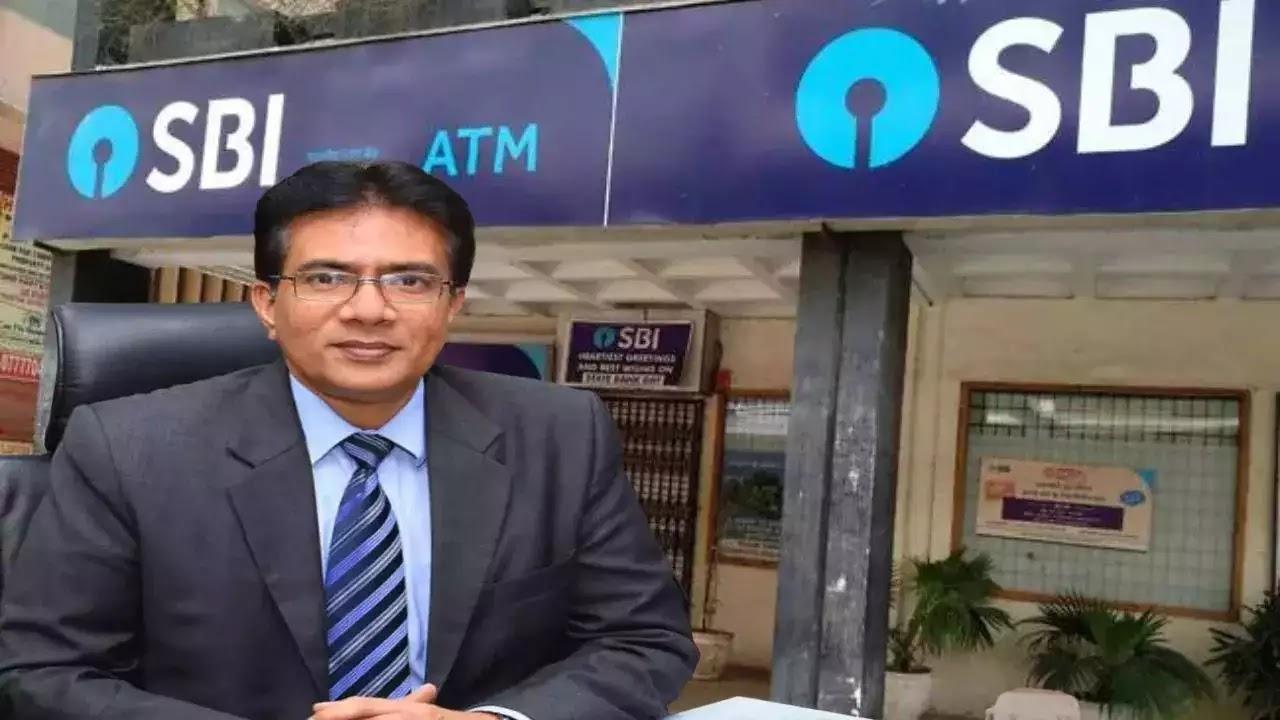 The Government of India appointed Vinay M. Tonse as the Managing Director of the State Bank of India (SBI) until November 30, 2025.
This appointment fills the vacancy left in June after the appointment of Swaminathan Janakiraman as Deputy Governor of the Reserve Bank.
This decision comes after the recoomendation of Financial Services Institutions Bureau (FSIB) . The final decision was taken by the Appointments Committee of the Cabinet, led by Prime Minister Narendra Modi.
Awards News
22.Uttar Pradesh bags First Prize for Best State in Inland Fisheries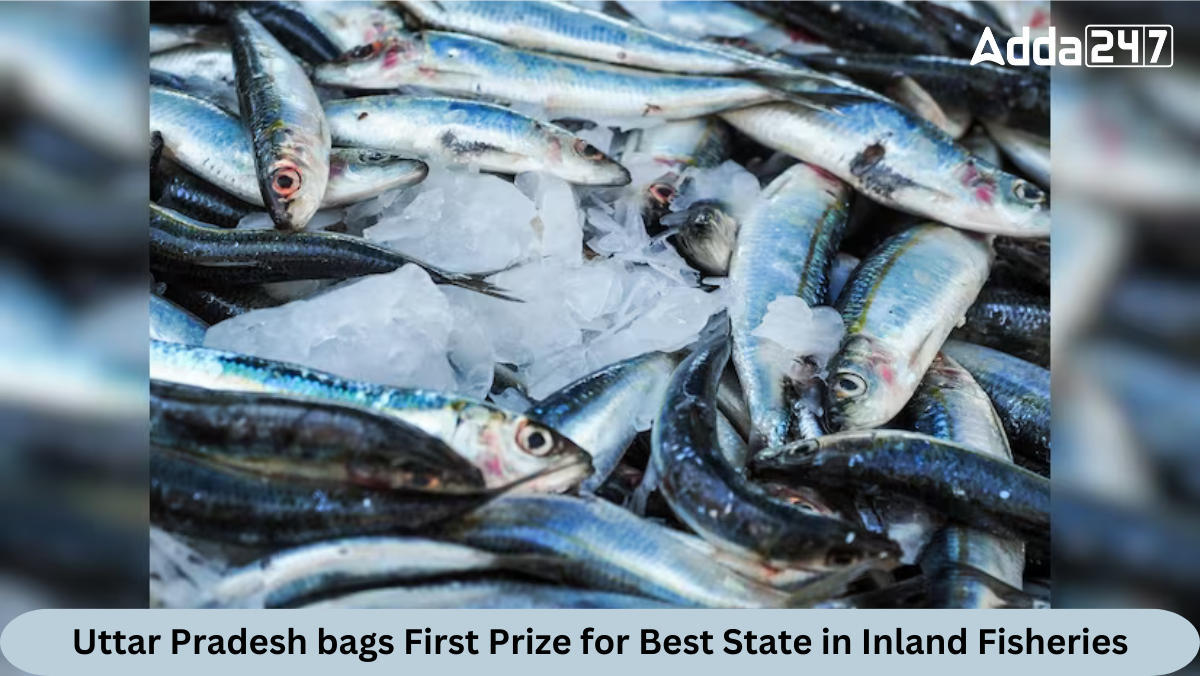 Uttar Pradesh, under the leadership of the Yogi Adityanath government, has secured a notable 'Best State' award for inland fisheries (plain areas).
The state is set to receive this prestigious accolade at the two-day Global Fisheries Conference-2023 in Delhi on November 21 and 22.
The fisheries department reported a remarkable increase in fish production, with this year's value reaching 9.15 lakh metric tonnes compared to last year's 8.09 lakh metric tonnes.
The success in fisheries is further underscored by the implementation of 31 projects under the Pradhan Mantri Sampada Yojna in Uttar Pradesh.
23.Deepti Babuta becomes first woman to bag Dhahan Prize for Punjabi literature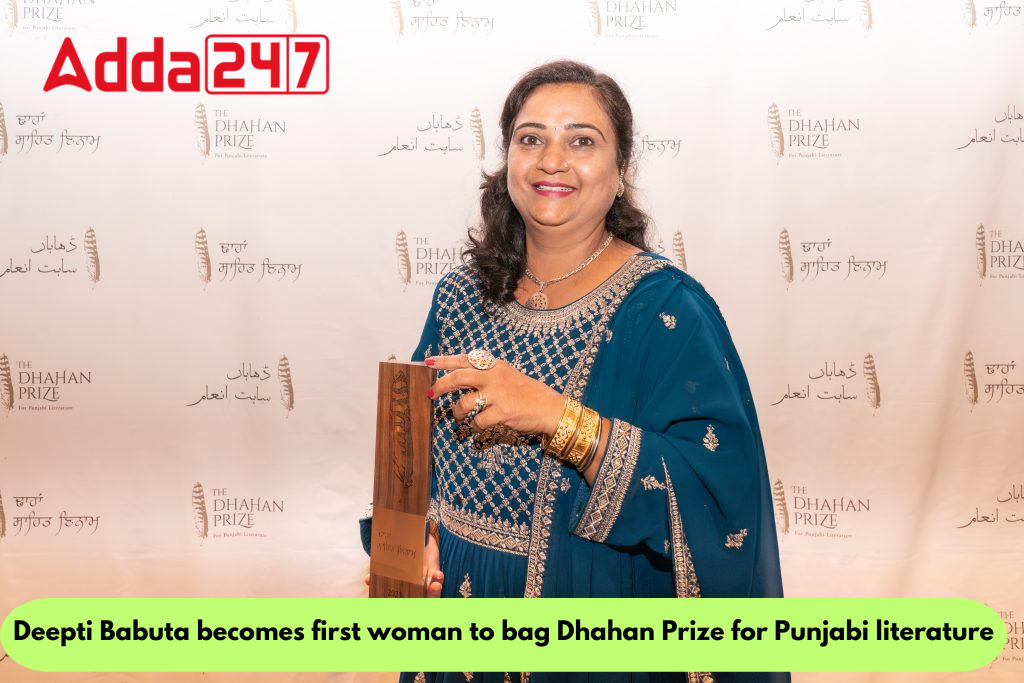 Deepti Babuta has become the first woman to clinch the prestigious Dhahan Prize, the largest international literary award for fiction in the Punjabi language.
Her outstanding achievement is attributed to her compelling short story collection, 'Bhukh Eon Sah Laindi Hai' ('Hunger Breathes Like This').
Babuta was honored with a cash award of $25,000 CAD and a trophy during an awards ceremony held at the Northview Golf and Country Club in Surrey, British Columbia, Canada.
This recognition marks a significant milestone as it is the first time in the prize's 10-year history that the top honor has been bestowed upon a woman.
24.Madhuri Dixit Receives Award At 54th IFFI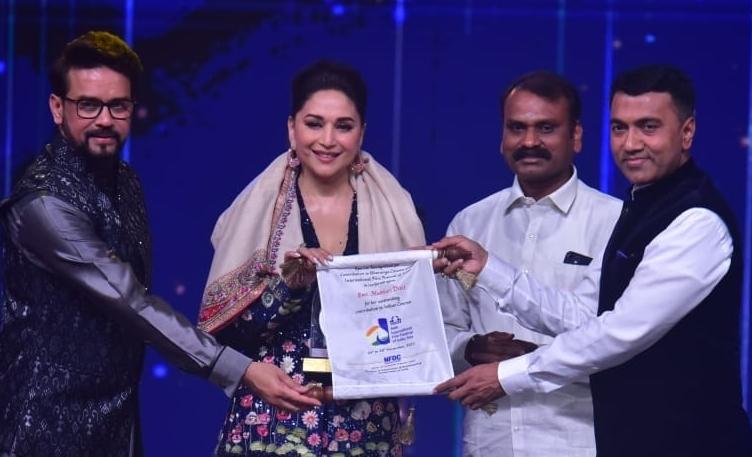 Legendary actress Madhuri Dixit has been honored with the 'Special Recognition for Contribution to Bharatiya Cinema' award at the 54th International Film Festival of India (IFFI) in Panaji, Goa.
Spanning four remarkable decades, Dixit's illustrious career stands as a testament to her enduring impact on the silver screen.
This honor acknowledges not only her on-screen brilliance but also her impact on the cultural landscape of Indian cinema.
Books & Authors News
25.Prasoon Joshi Launches Dr. Hema Joshi's Book 'Do Palkon Ki Chhavn Main'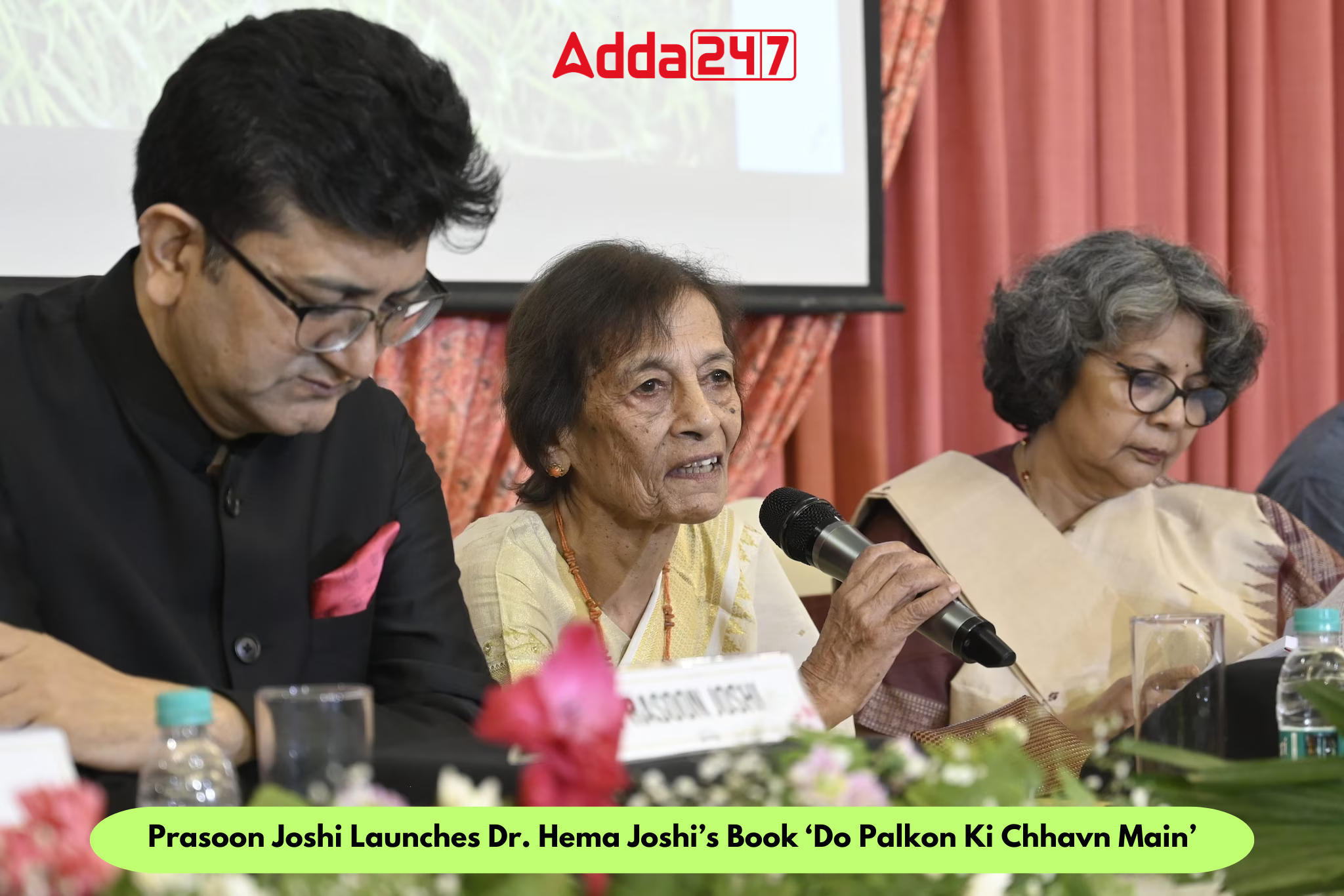 Prasoon Joshi, celebrated poet, lyricist, and Chief of the Central Board of Film Certification (CBFC), recently unveiled 'Do Palkon Ki Chhavn Main,' a book authored by the esteemed academician Dr. Hema Joshi.
The book, a fictionalized account, intricately weaves together the author's literary prowess with her deep affection for two Indian cities – Almora, her birthplace, and Prayagraj, where she spent her later years.
The book beautifully captures the essence of the two cities that significantly shaped Dr. Hema Joshi's life. Almora, with its romantic charm, represents her nostalgic roots, while Prayagraj symbolizes the challenges and hardships that contributed to her resilience and character development.
Sports News
26.Novak Djokovic Wins Record Seventh ATP Finals Title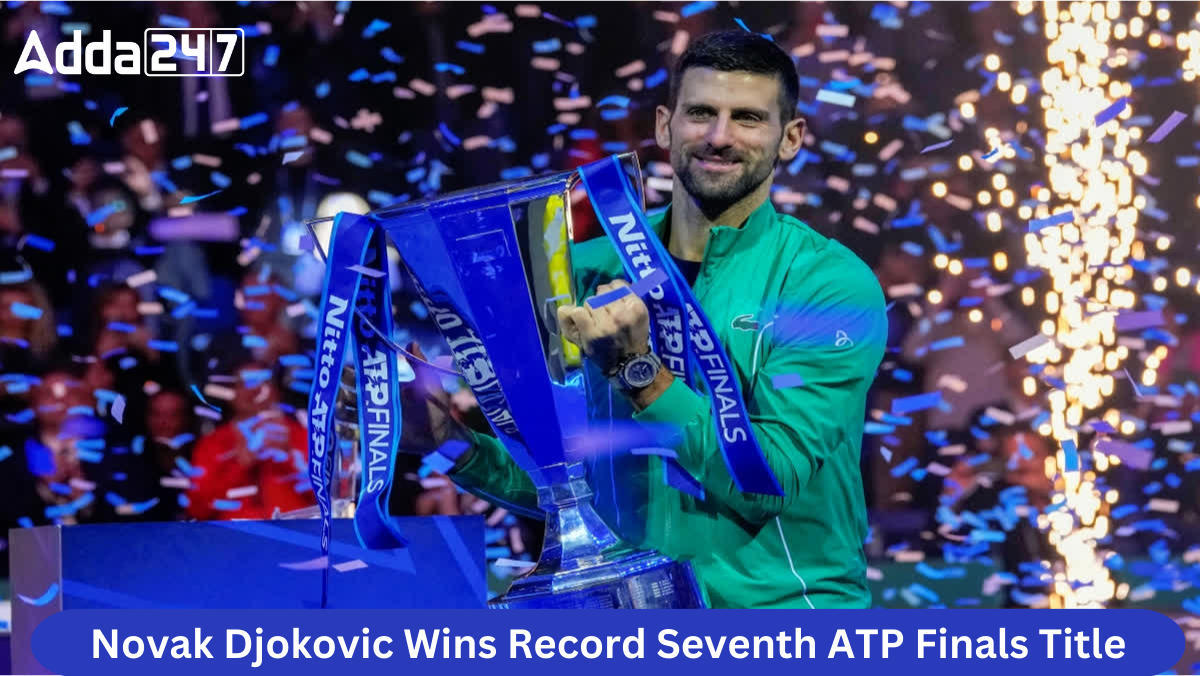 Novak Djokovic made history on November 19, by securing his seventh ATP Finals title in Turin, Italy.
The world number one defeated local favorite Jannik Sinner in a commanding fashion with a 6-3, 6-3 victory.
This triumph places Djokovic ahead of the retired Roger Federer in ATP Finals victories, capping off a remarkable season that included three Grand Slam wins, bringing his total to a record-breaking 24 and claiming his 40th Masters 1000 titles.
Obituaries News
27.Rosalynn Carter, Former First Lady Of US Passed Away At 96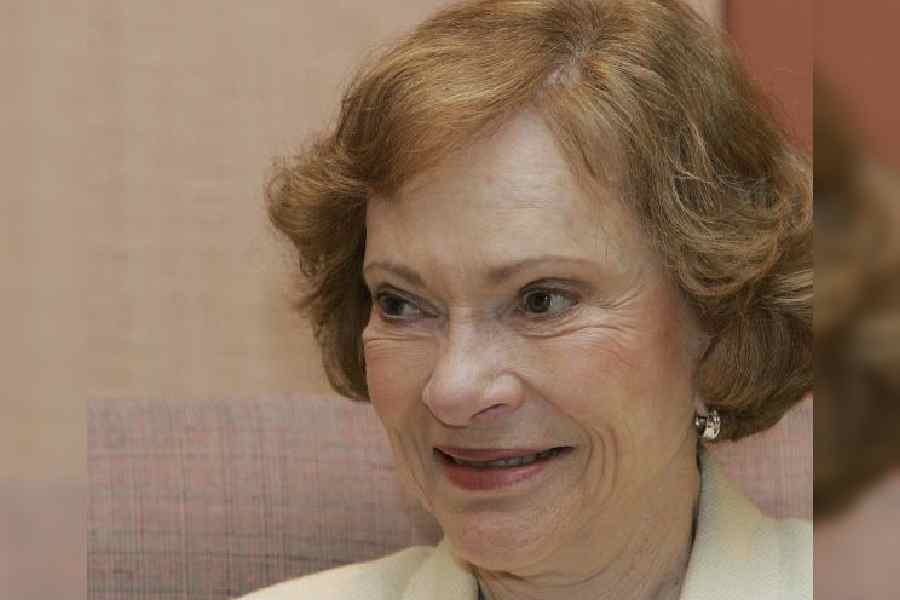 Former US First Lady Rosalynn Carter, often referred to as the 'Steel Magnolia,' passed away on Sunday at the age of 96.
She was the wife of President Jimmy Carter. Rosalynn and Jimmy Carter made history as the longest-married U.S. presidential couple. Their union began in 1946 when he was 21 and she was 18.
Rosalynn Carter was also a fervent supporter of equal rights, actively participating in the campaign to ratify the Equal Rights Amendment.
In 2001, Rosalynn Carter received the National Women's Hall of Fame in Seneca Falls, New York. This honor marked her as the third First Lady to join the esteemed ranks of the Hall of Fame, alongside Abigail Adams and Eleanor Roosevelt.
21 NOVEMBER 2023 CURRENT AFFAIRS | ALL EXAMS IMP. CURRENT AFFAIRS | ASHISH GAUTAM SIR