Dear Aspirants,
The General Awareness Section of Banking Exams covers numerous sections in it like Banking Awareness, Static GK, and Current Affairs. But the most important thing that you might have noticed is that both the
Banking Awareness and Static Awareness questions asked in the General Awareness Section are based on Current Affairs only.
The questions on Static and Banking Awareness are related to the countries, events or anything that has been in news for a while.
Here is the Daily GK Update to get you acquainted with the top events that made the headlines today!!
1. West Bengal Passes Bill To Give Land Rights To Enclave Dwellers
i. The West Bengal Assembly unanimously passed a Bill to give land rights to enclave dwellers in north Bengal, ending an era of uncertain future for the people residing in those enclaves.
ii. Bangladesh and India had exchanged a total of 162 enclaves on Aug 1, 2015, ending one of the world's most-complex border disputes that had lingered for seven decades since Independence.
Static/Current Takeaways Important For IBPS Clerk Mains Exam 2018:
West Bengal CM: Mamta Bannerjee, Governor: Keshari Nath Tripathi.
2. Kerala Signs MoU With Airbus Bizlab
i. The Kerala state government had signed an MoU with Airbus BizLab to open a state-of-the-art innovation center. This center will be the nodal body for planning and executing all the activities to help start-ups.
ii. Bizlab is a part of Airbus' innovative strategy to bring together start-ups and Airbus intrapreneurs to work and speed up the transformation of their innovative ideas into valuable businesses.
Static/Current Takeaways Important For IBPS Clerk Mains Exam 2018:
Kerala CM: Pinarayi Vijayan, Governor: Palaniswami Sathasivam.
3. Andhra Pradesh Launches 'Bhudaar' Portal
i. Andhra Pradesh has launched a web portal which makes land records available to people with unique identification numbers.
ii. The "Bhudaar'' is an 11-digit unique identification code assigned to each agriculture land holding and rural and urban properties in the state. Two types of Bhudaar cards are available including e-Bhudaar and M-Bhudaar.
Static/Current Takeaways Important For IBPS Clerk Mains Exam 2018:
Andhra Pradesh CM: N. Chandrababu Naidu, Governor: E. S. L. Narasimhan
4. 27th BASIC Ministerial Meeting on Climate Change Held in New Delhi
i. The 27th BASIC Ministerial Meeting on Climate Change was held in New Delhi, India. The meeting was chaired by H.E. Dr Harsh Vardhan, Minister of Environment, Forest and Climate Change of India.
ii. The meeting has urged the advanced countries to enhance their support to the developing nations in effectively implementing the Paris Agreement to combat climate change.
Static/Current Takeaways Important For IBPS Clerk Mains Exam 2018:
The BASIC countries comprise Brazil, South Africa, India and China.
Brazil will host the next meeting of BASIC in 2019.
5. India's First Justice City To Set Up In Andhra Pradesh
i. Andhra Pradesh is building a world-class and India's first 'Justice City' within its new capital Amaravati with the vision to provide a state-of-the-art ecosystem built on latest technology for supporting the judicial system in the state.
ii. Justice City will provide the necessary infrastructure to provide speedy justice for litigants, easy and better access to justice for the masses and reduce pending cases.
6. Himachal Pradesh Approves Sashakt Mahila Yojna
i. The Himachal Pradesh government in the cabinet meeting accorded its approval to implement Sashakt Mahila Yojna in the state with a vision to empower rural women by providing them an interface for organization and socio-economic development.
ii. The meeting was held under the chairmanship of Chief Minister Jai Ram Thakur. The scheme not only envisages to link rural women with sustainable livelihood opportunities but also to improve their skill by imparting training.
7. Indo-US Joint Military Exercise 'Vajra Prahar' Commences In Jaipur
i. The 12-day long joint military exercise between India and the United States known as 'Vajra Prahar' commenced in Jaipur.
ii. A contingent of the United States Pacific Commander arrived at Mahajan Field Firing Ranges for undertaking Joint training with the Indian Special Forces.


8. World's Standard Definition of Kilogram, Second & Metre Redefined
i. The 26th meeting of the General Conference on Weights and Measures (CGPM) was held at Versailles(Paris), France. The members have voted for the redefinition of 130 years old "Le grand K – the SI unit of kg" in terms of the fundamental Planck's constant(h). The new definitions will come into force on 20 May 2019.
ii. The definition of the kilogram has been changed from being the mass of prototype sanctioned by the 1st CGPM held in Paris in 1889 and deposited at the BIPM to the Planck constant which is a physical constant. Likewise, the definition of meter has been changed to link it to the speed of light. There is a change in the definition of time also.
Static/Current Takeaways Important For IBPS Clerk Mains Exam 2018:
The CGPM is the highest international body of the world for accurate and precise measurements.
World Metrology Day – 20 May.
The CGPM meets in Paris, usually once every four years.
9. Saudi, UAE Announce USD 500 million in Aid to Yemen
i. Saudi Arabia and the United Arab Emirates, which lead a military coalition against the Huthi rebels in Yemen, announced USD 500 million in aid to the country on the brink of famine. Saudi Arabia and the UAE will each give USD 250 million in response to the food crisis to support more than 10 million people.
ii. Saudi Arabia and the UAE intervened in the Yemen war in 2015 to bolster Yemeni President Abedrabbo Mansour Hadi after the Huthis took over the capital Sanaa.
Static/Current Takeaways Important For IBPS Clerk Mains Exam 2018:
Yemen Capital: Sana'a, Currency: Yemeni rial.
Ranks and Reports
10. IMD World Talent Ranking: India Ranks 53rd, Switzerland Tops
i. Switzerland has topped the list of the IMD World Talent Ranking 2018 for the fifth year in a row, followed by Denmark (2nd) and Norway (3rd).
ii. Among the BRICS countries, South Africa remains in the middle position (50th) performing better than India (53rd) and Brazil (58th) but lagging behind China (39th) and Russia (46th).
11. Adobe CEO Shantanu Narayen in Fortune Business Person of The Year list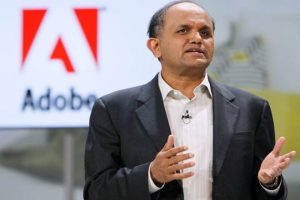 i. Indian-American Shantanu Narayen, the Chief Executive Officer (CEO) of Adobe, has been named by Fortune in its 2018 Business Person of the Year list. The list ranks 20 business executives "delivering on the bottom line and beyond".
ii. Narayen ranks 12th on the list, which has been topped by CEO of insurance company Progressive Tricia Griffith.


Important Days
12. Universal Children's Day: 20 November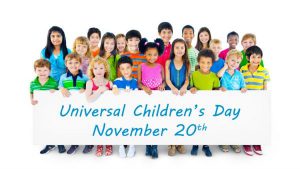 i. United Nations Universal Children's Day was established in 1954 and is celebrated on November 20th each year to promote international togetherness, awareness among children worldwide, and improving children's welfare.
Banking News
13. NSE Launches NSE goBID For Retail Investors To Buy G-sec
i. National Stock Exchange of India (NSE) has launched a mobile application and web-based platform for retail investors to buy government securities. The new app – NSE goBID, was launched by Sebi chairman Ajay Tyagi.
ii. The platform will allow retail investors to invest in treasury bills (T-Bills) of 91 days, 182 days and 364 days and various government bonds from one year to almost 40 years.
Static/Current Takeaways Important For IBPS Clerk Mains Exam 2018:
NSE Chairperson: Ashok Chawla, Headquarters: Mumbai.
Resignations
14. UN Environment Chief Erik Solheim Resigns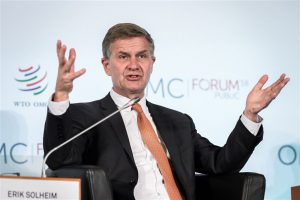 i. The UN's environment chief, Erik Solheim, has resigned following severe criticism of his global travels and internal rule-breaking which led some nations to withhold their funding.
ii. The former environment minister of Norway had been at the helm of the Nairobi-based UN Environment since June 2016. Solheim's resignation comes ahead of crucial talks opening in Poland on December 2 on implementing the Paris climate deal.
15. Yes Bank Director R. Chandrashekhar Resigns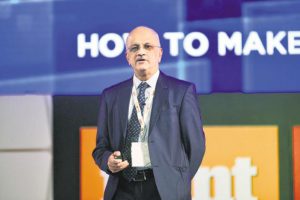 i. R. Chandrashekhar, an independent director at Yes Bank Ltd resigned saying he was concerned about recent events at the company.
ii. Notably, Yes Bank has been ordered by India's central bank to replace its chief executive officer, Rana Kapoor.
Awards
16. Shubhankar Sharma, 1st Indian to Win European Tour 'Rookie of the Year' Award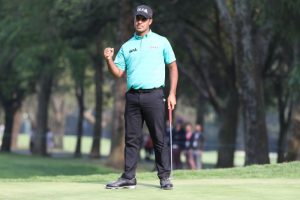 i. Young golfer Shubhankar Sharma capped a dream season on the European Tour by becoming the first Indian to win the tour's 'Sir Henry Cotton Rookie of the Year' award.
ii. The Chandigarh-based golfer thus joined previous Rookies of the Year, Spaniard Jon Rahm and Korean Jeunghun Wang, as well as former World No.1 Luke Donald of England, as the only players in the last 20 years to win twice in their first 20 events.
17. Jitendra Singh Releases Book 'Radio Kashmir-In Times of Peace & War' By Rajesh Bhat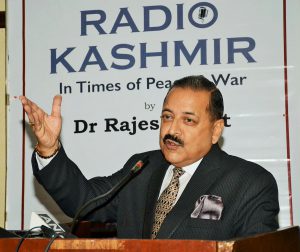 i. Minister of State for Development of North Eastern Region (I/C) Dr Jitendra Singh released a book titled 'Radio Kashmir-In Times of Peace & War' written by Dr Rajesh Bhat.
ii. The author Dr Rajesh Bhat is currently posted in the Policy Division of Directorate General, All India Radio, New Delhi.
18. Bangladesh Wins 59th Edition of Subroto Cup Football Tournament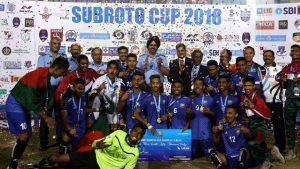 i. Bangladesh Krida Shiksha Prothishtan (BKSP) won the 59th edition of the junior boys Subroto Cup International Football Tournament beating Amini School, Afghanistan by a solitary goal at the Ambedkar Stadium in New Delhi.
ii. It was one of the biggest tournaments in its category in the entire football world. Sonia Lather, silver-medal winner in the 2016 AIBA women's World Boxing Championship was the guest of honour during the ceremony.
iii. Awards Conferred in the 59th Edition of Subroto Cup Football Tournament:
Best Goalkeeper Award: Pranub Limboo of Govt. Senior Secondary School, Namchi (Sikkim).
Best Player Award: Mohammad Nemil of Reliance Foundation School, Mumbai.
Best Coach Award: Raghu Kumar of Army Boys Sports Company, Banglore.
Fair Play Trophy: Reliance Foundation School, Mumbai.
19. Oscar-Winning Screenwriter William Goldman Passes Away
i. The Oscar-winning screenwriter and best-selling author William Goldman, known for "Butch Cassidy and the Sundance Kid" and "All The President's Men", passes away. He was 87.
ii. Goldman also wrote the novels and then the screenplays for Marathon Man (1976), Magic (1978) and the much-loved The Princess Bride (1987). The cause of death was complications from colon cancer and pneumonia.