Read the most important current affairs of 22 September 2023. Today Current Affairs covers the headlines on Booker Prize 2023, Brucella Canis, National Medical Commission (NMC), World Rose Day 2023.

Top 21 Current Affairs and News Headlines of 22 September 2023
National News
1.Govt Launches Kisan Rin Portal, Ghar Ghar KCC Campaign and WINDS Manual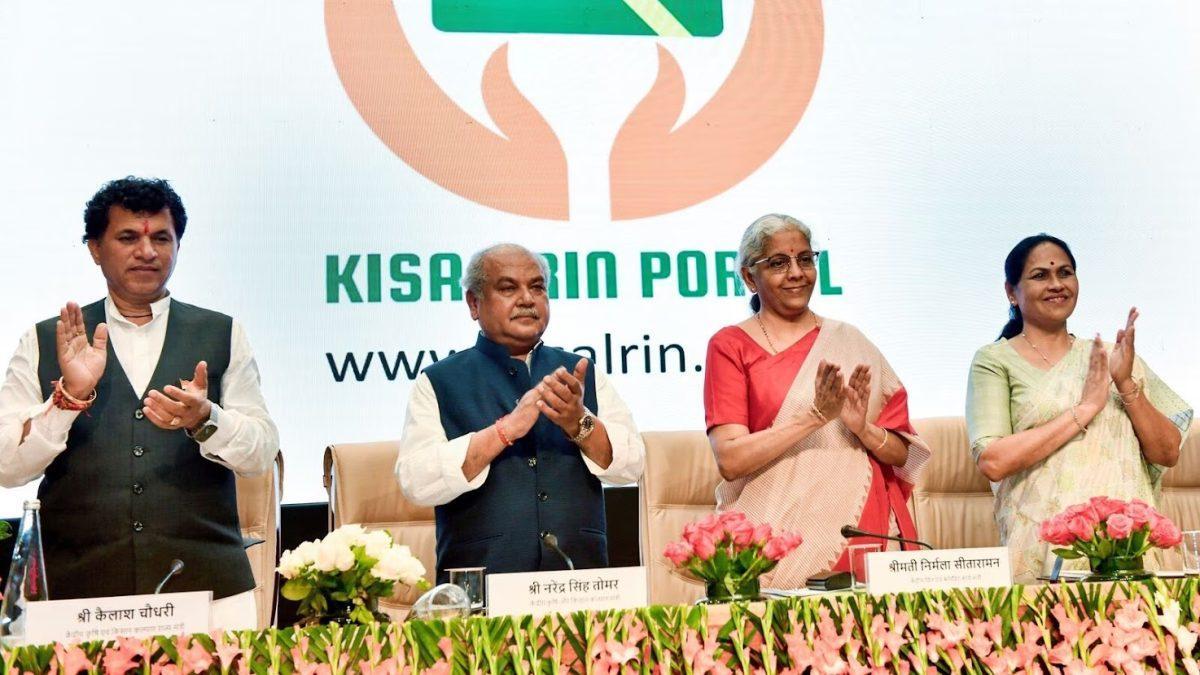 Finance Minister Nirmala Sitharaman has recently launched a series of initiatives aimed at revolutionizing the agricultural sector in India. These initiatives include the Kisan Rin portal, the Ghar Ghar KCC campaign, and the Weather Information Network Data Systems (WINDS) manual.
The Kisan Rin portal will provide farmers with easy access to vital data, including loan disbursement specifics, interest subvention claims, and scheme utilization progress. This empowerment will enable farmers to make informed decisions about their financial matters.
The Ghar Ghar KCC campaign aims to achieve saturation of the KCC scheme, ensuring that every eligible farmer has access to this essential financial tool. The WINDS portal leverages advanced weather data analytics to provide stakeholders with actionable insights on weather patterns. This information is invaluable for informed decision-making in agriculture.
International News
2.Climate Ambition Summit Sees Absence of China, India and US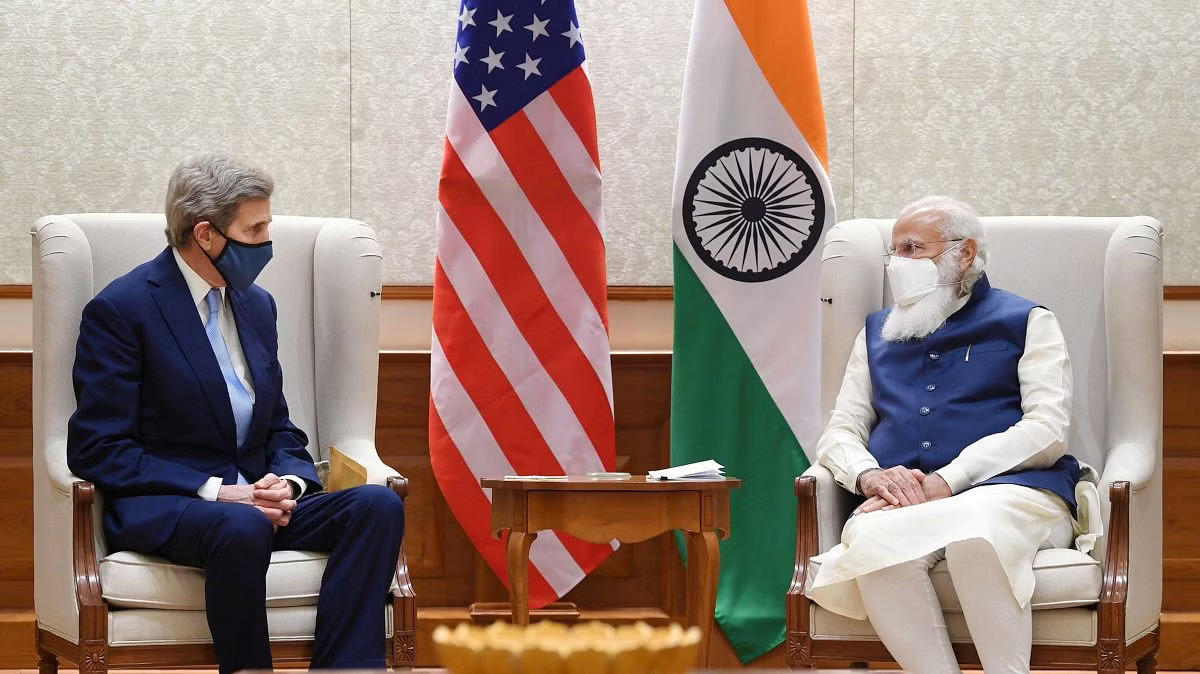 The Climate Ambition Summit (CAS) at the United Nations General Assembly on September 21 highlighted the absence of China, the United States, and India, collectively responsible for 42% of global greenhouse gas emissions. The CAS aimed to showcase leaders with credible actions and policies to uphold the Paris Agreement's 1.5°C degree goal and promote climate justice.
Leading up to the summit, around 100 heads of state responded to Secretary-General Antonio Guterres' call for increased climate action. However, only representatives from 34 states and 7 institutions were given speaking slots at the summit. Surprisingly, India's neighbors, such as Sri Lanka, Nepal, and Pakistan, were among the speakers, along with emerging economies like South Africa and Brazil. Meanwhile, the European Union, Germany, France, and Canada also had a presence.
3.Brucella Canis: An Emerging Disease in the UK Affecting Dogs and Humans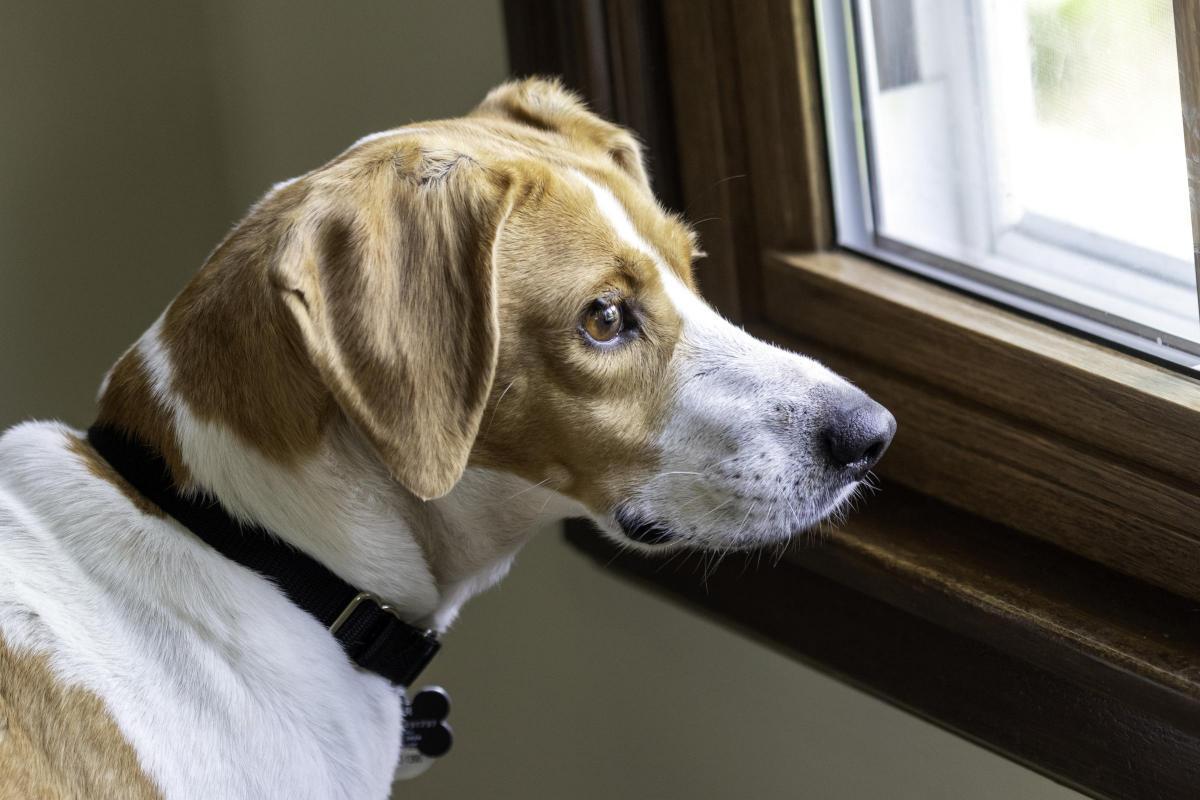 Since the summer of 2020, the United Kingdom has witnessed a concerning surge in cases of Brucella canis infection among dogs, originating primarily from Eastern Europe. This incurable disease, which has been spreading among canines, has now made the alarming leap to infect humans, with three British citizens falling victim to its debilitating effects.
Brucella canis, a bacterium causing canine brucellosis, is the culprit behind this growing health concern. This highly contagious pathogen primarily targets dogs but can transmit to humans through direct contact with infected dogs.
The transmission of Brucella canis to humans occurs through various routes: Direct Contact: Infection can happen when individuals come into direct contact with bodily fluids (e.g., urine, feces, vomit, saliva, blood, and reproductive fluids) from infected dogs. Aerosol Exposure: Inhalation of airborne particles containing the bacterium can also lead to infection. Ingestion: Consuming contaminated materials or food can introduce the bacteria into the human body. Mucous Membrane and Skin Contact: Contamination of mucous membranes or open skin wounds presents a risk for infection.
4.Mali, Burkina Faso and Niger have signed a mutual defence pact, known as the Alliance of Sahel States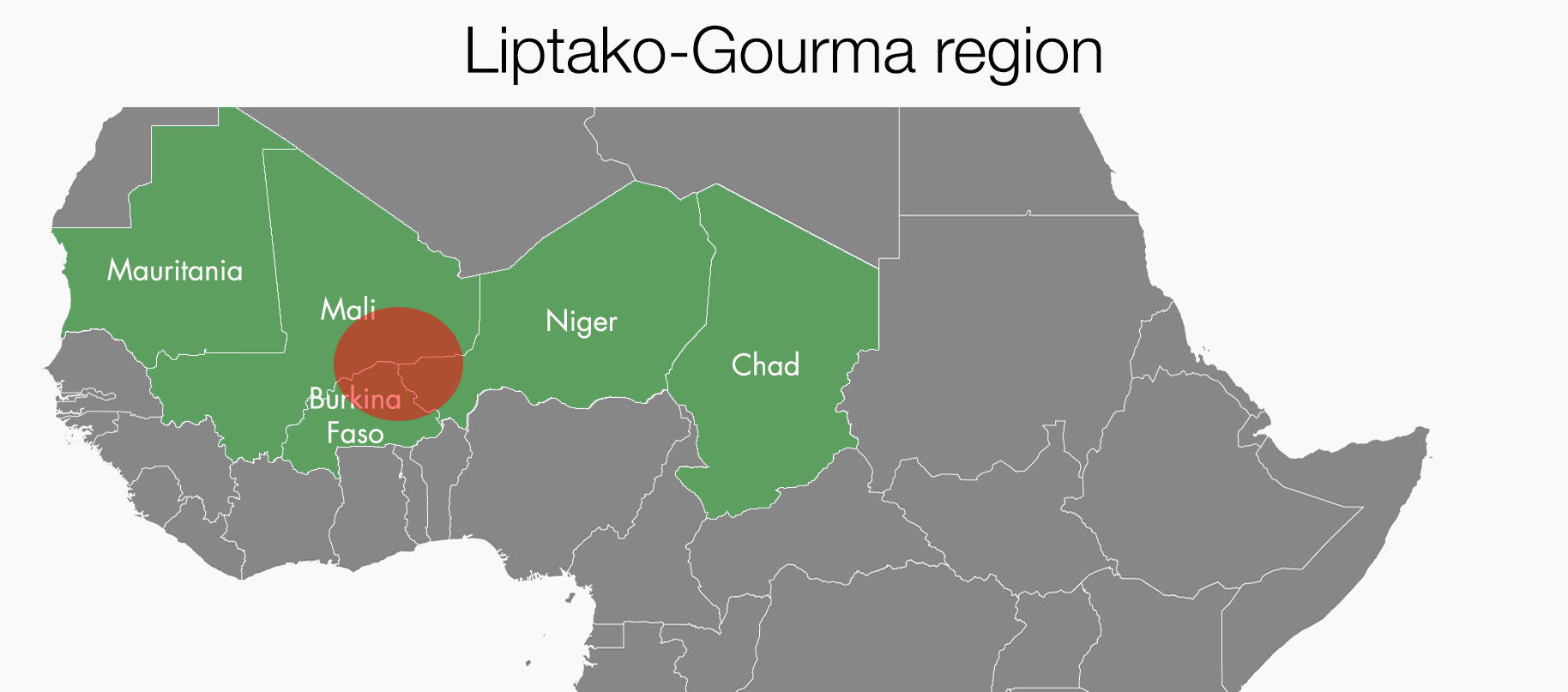 Mali, Burkina Faso, and Niger have come together to address the pressing issue of jihadism in the Liptako-Gourma region by signing a mutual defense pact known as the Alliance of Sahel States (AES).
The primary goal of the AES is to create a system of collective defense and mutual assistance among Mali, Burkina Faso, and Niger. This collaboration is essential to tackle the escalating threat of terrorism that has plagued the Liptako-Gourma region for years.
The alliance is not limited to military cooperation alone. According to Mali's Foreign Minister Abdoulaye Diop, it also emphasizes the importance of economic efforts. The member states recognize that addressing the root causes of instability, such as poverty and lack of development, is crucial alongside their military endeavors.
5.Republican-Led House Panel Initiates Biden Impeachment Inquiry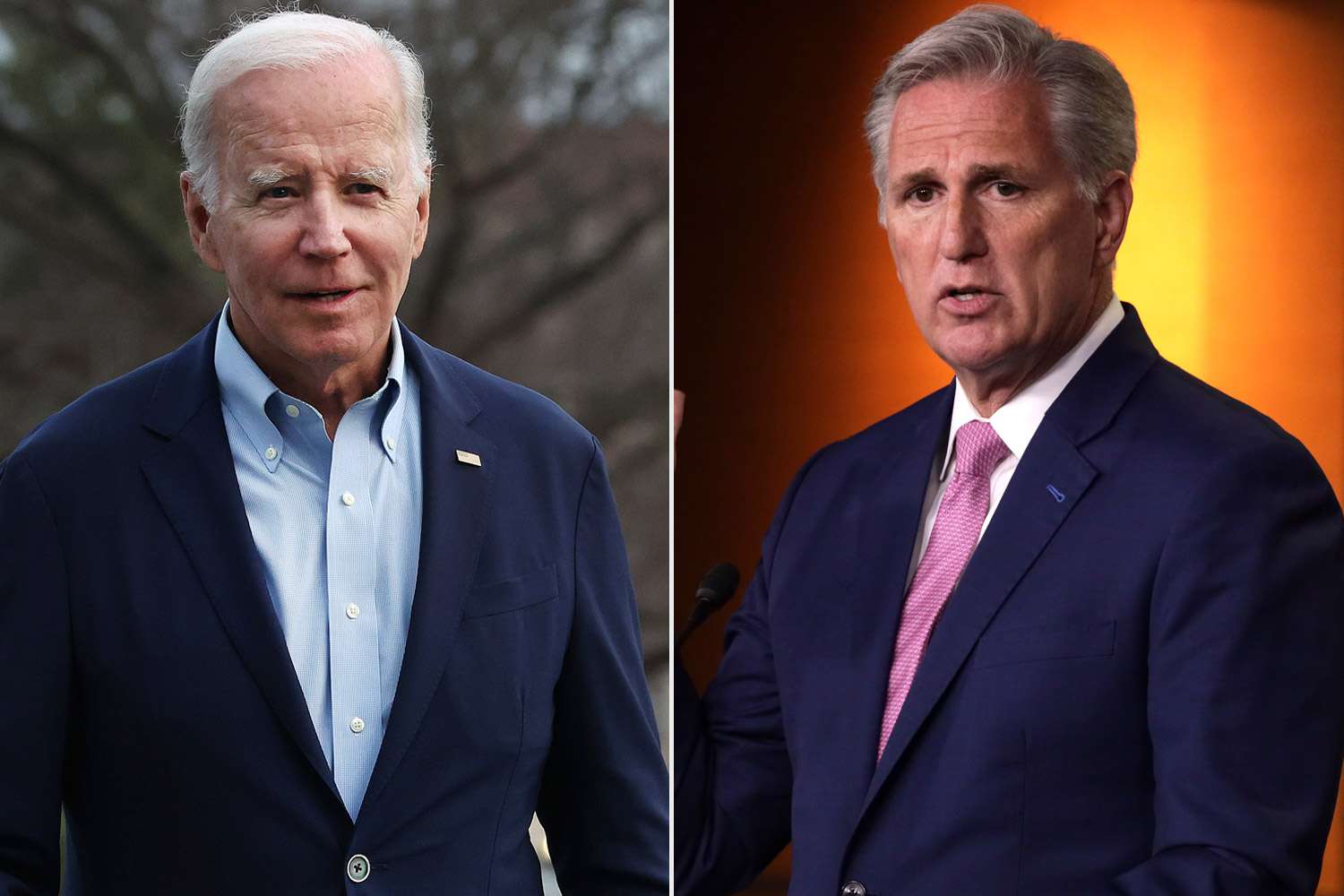 The Republican-controlled U.S. House of Representatives has embarked on an impeachment inquiry against Democratic President Joe Biden. Spearheaded by Speaker Kevin McCarthy, this move signifies an attempt to score political points at the onset of the election campaign cycle.
The backdrop for this impeachment inquiry is the history of impeachments involving former President Donald Trump. The Democrats impeached Trump twice, first over allegations of abuse of power and obstruction of Congress linked to his interactions with Ukraine, and later for "incitement of insurrection" following the January 6 attack on the U.S. Capitol. Kevin McCarthy's pursuit of Biden's impeachment may be seen as an effort to counterbalance the scales, potentially influencing voter support for Democrats in upcoming elections.
The primary focus of the impeachment inquiry centers on Hunter Biden's business dealings and whether President Biden benefited from them during his tenure as Vice President under Barack Obama. The House Oversight Committee's August memorandum alleged that the Biden family received over $20 million from foreign sources.
6.Pakistan Announces General Elections in January 2024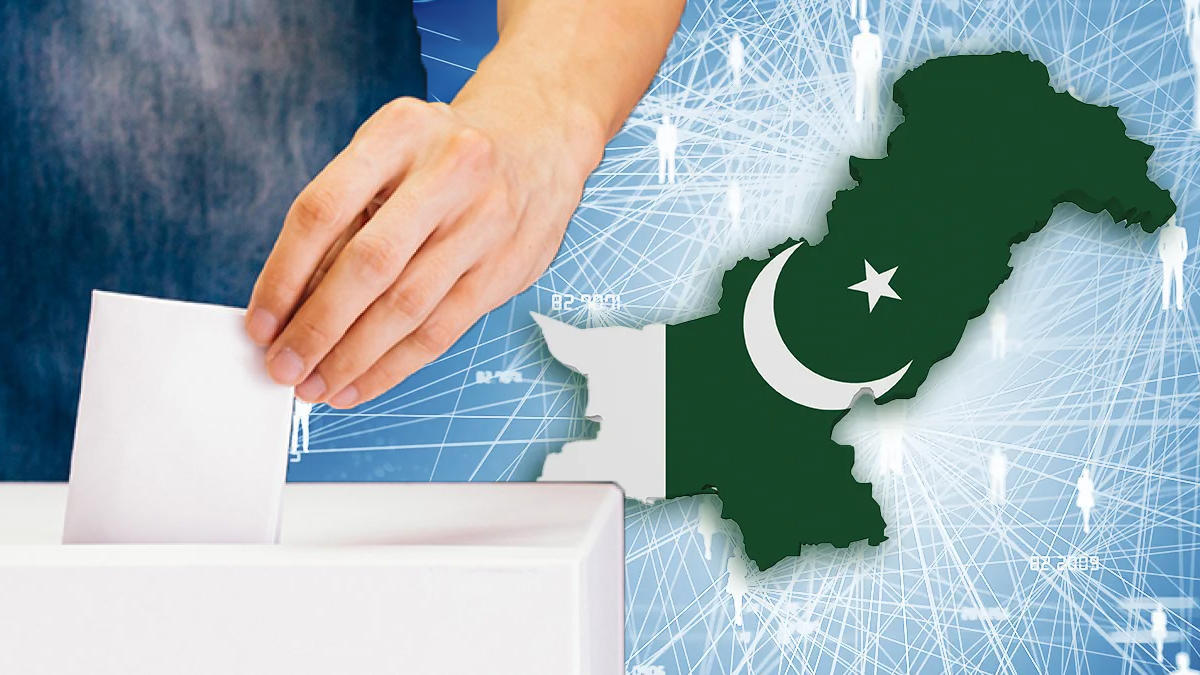 The Election Commission of Pakistan (ECP) has officially declared that the general elections in Pakistan will be held in the last week of January 2024. This announcement follows a series of delays in the election timeline. Initially slated for October of the same year, the elections were postponed due to the early exit of the Shehbaz Sharif government and the necessity for a comprehensive census.
The preliminary list of constituencies is set to be made public on September 27. Subsequently, after considering complaints and feedback on the preliminary lists, the final list of constituencies will be released on November 30. This meticulous process ensures transparency and fairness in constituency delineation.
The elections will span a 54-day period, culminating in the voting week at the end of January 2024. This extended timeline allows for comprehensive preparations and the smooth execution of the electoral process.
7.Singapore Overtakes Hong Kong as World's Freest Economy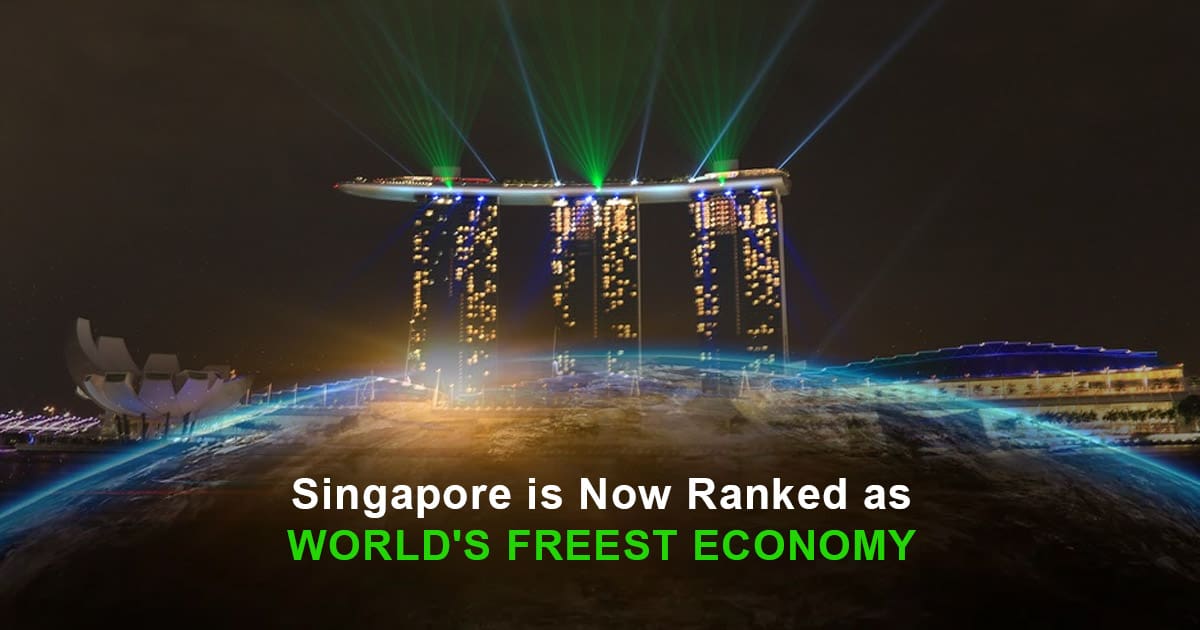 In a significant shift, Singapore has surpassed Hong Kong to claim the title of the world's freest economy, marking the end of Hong Kong's 53-year reign at the top. This shift is according to a report released by the Canadian think tank Fraser Institute.
The Economic Freedom of the World Index, which has been tracking economic freedom since 1970, placed Hong Kong in second place for the first time. The report highlights how Hong Kong's recent shift is closely linked to civil and political freedom. The imposition of a national security law in 2020, which criminalizes secession and sedition, has raised concerns about the city's autonomy.
Top 5 Freest Economies are:


| Rank | Country |
| --- | --- |
| 1 | Singapore |
| 2 | Hong Kong |
| 3 | Switzerland |
| 4 | New Zealand |
| 5 | United States |
State News
8.CM Chouhan Unveils 108-ft Adi Shankaracharya Statue in MP's Omkareshwar
Madhya Pradesh Chief Minister Shivraj Singh Chouhan inaugurated a 108-foot-tall statue of the 8th-century spiritual leader, Adi Shankaracharya on 21st September. This significant event occurred amidst political dynamics and is an evident to the promotion of Sanatan Dharma and cultural unity.
The 'Statue of Oneness,' conceived six years ago, portrays Adi Shankaracharya as a 12-year old child during his visit to Omkareshwar. Omkareshwar is renowned for being one of the twelve Jyotirlinga shrines, considered the most sacred abodes of Lord Shiva.
Weighing an impressive 100 tonnes, the status was brought to life by a dedicated team of Indian artists, sculptors and engineers. Metal casting took place in China's Nanchang city, with the components subsequently shipped to Mumbai. The idol itself is crafted from bronze, containing 88% copper, 4% zinc and 8% tin. Its internal structure is constructed from high-quality steels, ensuring its stability.
9.Three-Day Festival 'Nadi Utsav' Commenced From 22nd To 24th September In Delhi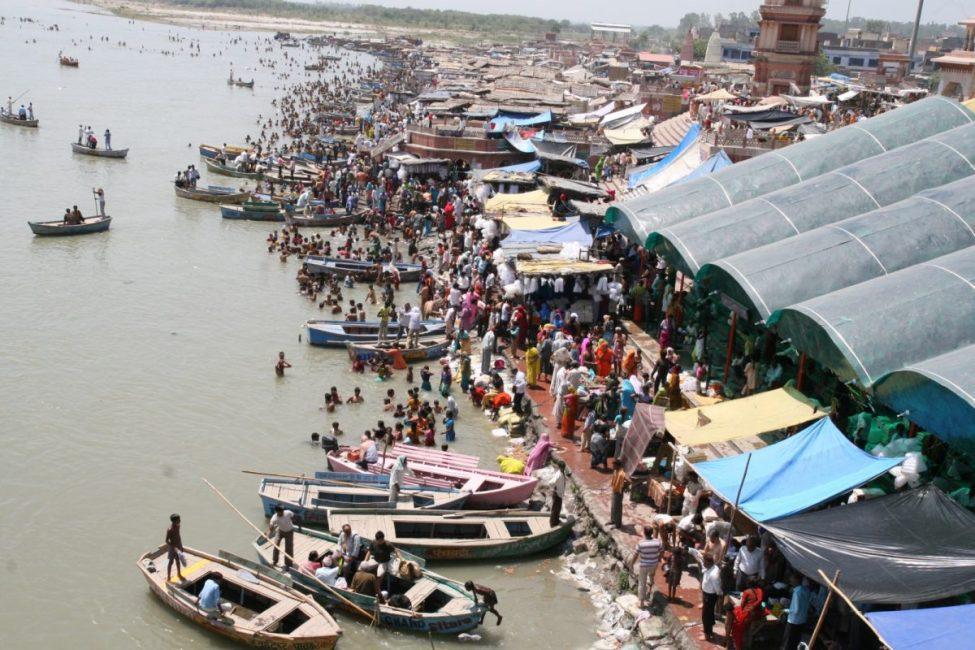 The fourth edition of 'Nadi Utsav,' a celebration of India's rich river culture, begins today on September 22nd and will continue until September 24th, 2023.
Organized by the National Mission on Cultural Mapping (NMCM) of IGNCA (Indira Gandhi National Centre for the Arts) in collaboration with the Janapada Sampada Division, this year's 'Nadi Utsav' promises to be an enlightening and culturally immersive experience. The event will be hosted in the vibrant city of Delhi, situated on the banks of the sacred River Yamuna.
The three-day event 'Nadi Utsav' promises a diverse array of activities, including numerous discussion sessions that will delve into topics such as the mention of rivers in ancient texts, cultural heritage along rivers, and rivers in folk and cultural traditions. The Utsav will also include cultural program with mesmerizing performances by folk singer Chandan Tiwari from Bihar, along with Ms. Shweta Devendra and her team from Bhopal, presenting Narmada Stuti and Dashavataram.
Banking News
10.RBI Issued Guidelines For Identification Of Wilful Defaulters Within A Six-Month Timeframe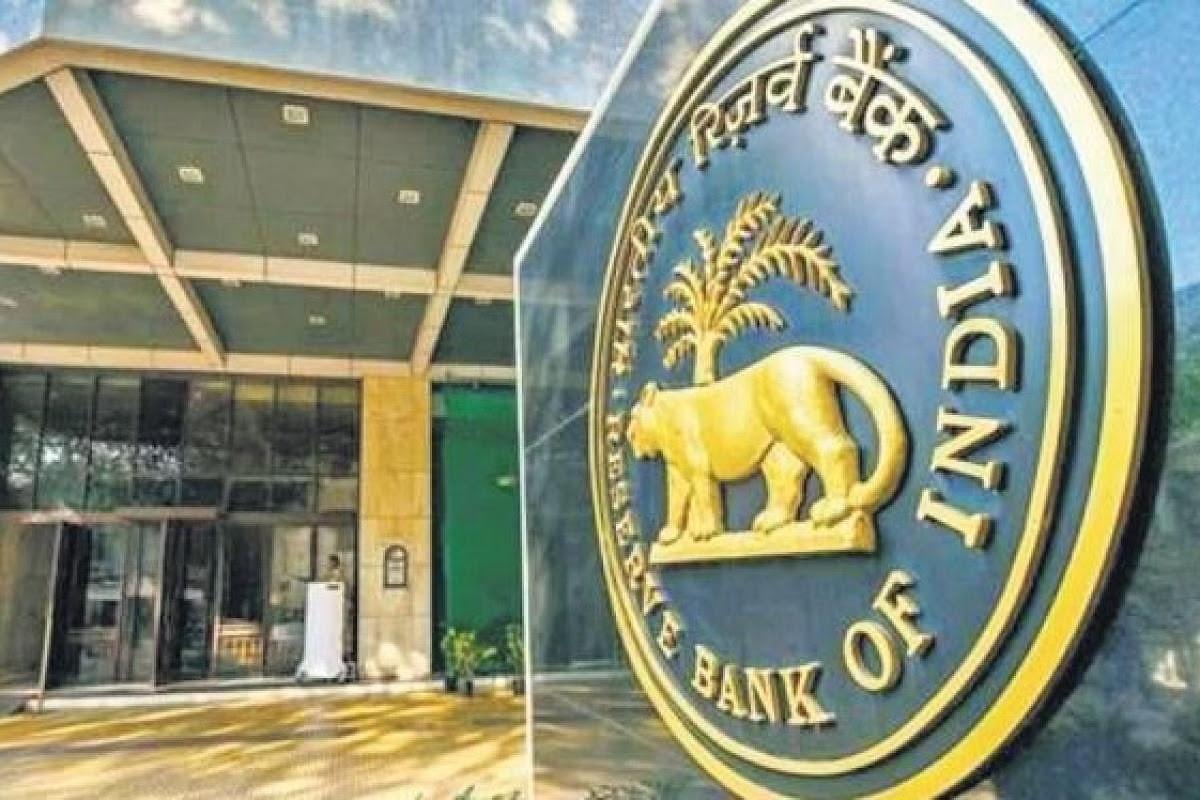 The Reserve Bank of India (RBI) recently announced significant developments in its guidelines concerning wilful defaulters and large defaulters. These developments include broadening the scope of the definition and mandating lenders to finalize the identification and classification of borrowers as wilful defaulters within six months of loans turning bad.
These draft norms, unveiled on Thursday September 22, aim to streamline the process of identifying defaulters and regulating their status. The draft norms also address the possibility of removing a defaulter's name from the list. If an account listed as a wilful defaulter undergoes resolution through mechanisms like the Insolvency and Bankruptcy Code or RBI's guidelines, resulting in a change in management and control, the defaulter's name should be removed from the list.
Important Days News
11.World Rose Day 2023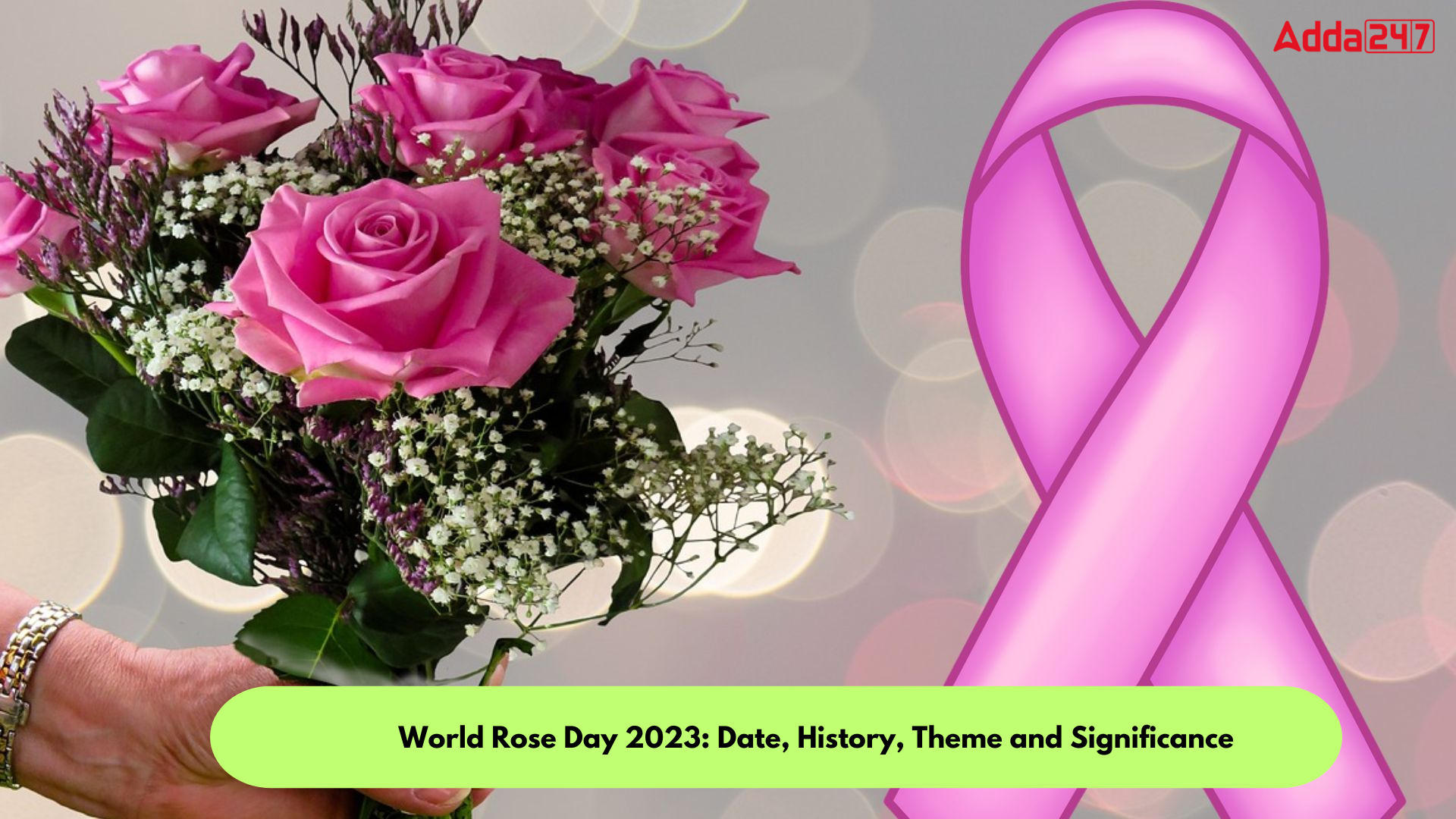 World Rose Day, also known as The Welfare of Cancer Patients Day, is an annual observance held on September 22nd. It is a day dedicated to honoring and supporting individuals worldwide who are courageously battling cancer. This poignant day serves as a reminder of the resilience of cancer patients and aims to spread awareness about the challenges they face while inspiring them to maintain a positive outlook on their journey toward recovery.
World Rose Day finds its roots in the touching story of Melinda Rose, a 12-year-old Canadian cancer patient. Melinda was diagnosed with Askin's Tumor, one of the rarest blood cancers, in 1994. Her prognosis was bleak, with doctors predicting just a few weeks of life. Despite the grim prognosis, Melinda defied expectations and lived for six more months, spreading joy and hope among fellow cancer patients.
12.World Rhino Day 2023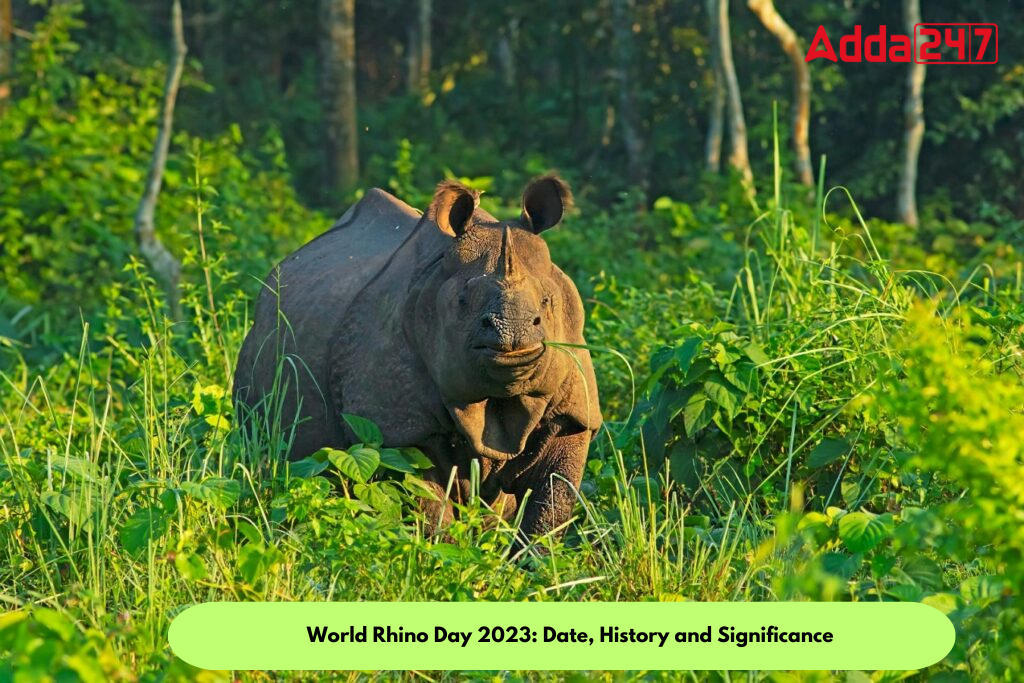 World Rhino Day, observed annually on September 22nd, is a global initiative aimed at raising awareness about the critical plight of the rhinoceros species and advocating for their protection. This special day serves as a platform to highlight the challenges these magnificent creatures face and the urgent need for conservation efforts to prevent their extinction.
World Rhino Day serves as a crucial platform for various organizations, wildlife enthusiasts, and concerned individuals to amplify their voices and educate the public about the dire situation faced by rhinoceroses. It emphasizes the significance of collective efforts in safeguarding these magnificent creatures.
On this day, organizations and individuals alike discuss and promote various conservation strategies and projects aimed at protecting rhino populations. By shedding light on these initiatives, World Rhino Day encourages people to actively engage in efforts to preserve these species.
Summits and Conferences News
13.14th edition of Global Skills Summit begins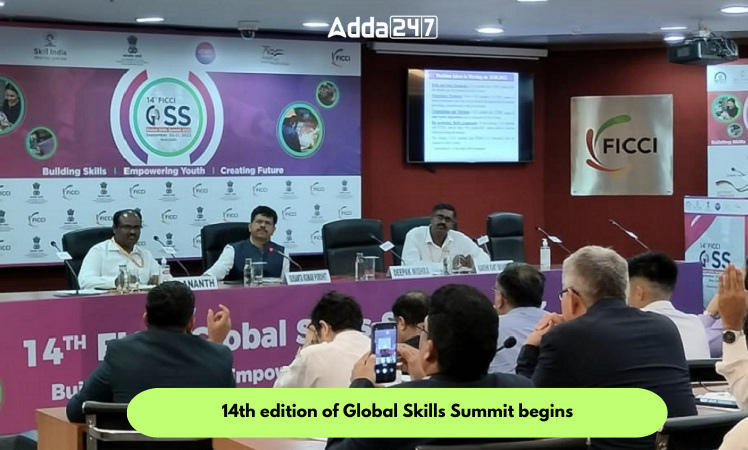 The 14th edition of the Global Skills Summit has begun in Delhi. The theme of the two-day Summit is building skills, empowering youth, and creating a future.
The Summit aims to focus on creating a road map for a high-quality industry-led skilling ecosystem in India. The Summit will see future-forward discussions and deliberations on the ways to make the youth of India skilled for the industry and navigate the skilling and education ecosystem in India.
Building Skills. Empowering Youth. Creating Future. is a theme that will highlight the role of Industry in all the aspects of education to employment for young India. The Summit will see future forward discussions and deliberations on how to make Indian youth skilled on industry demanded skills, how do we navigate the skilling and education ecosystem in India through the changing times of Industry 4.0, Automation and ChatGPTs.
Awards News
14.Indian-Origin Author Chetna Maroo's Debut Novel 'Western Lane' Shortlisted In Booker Prize 2023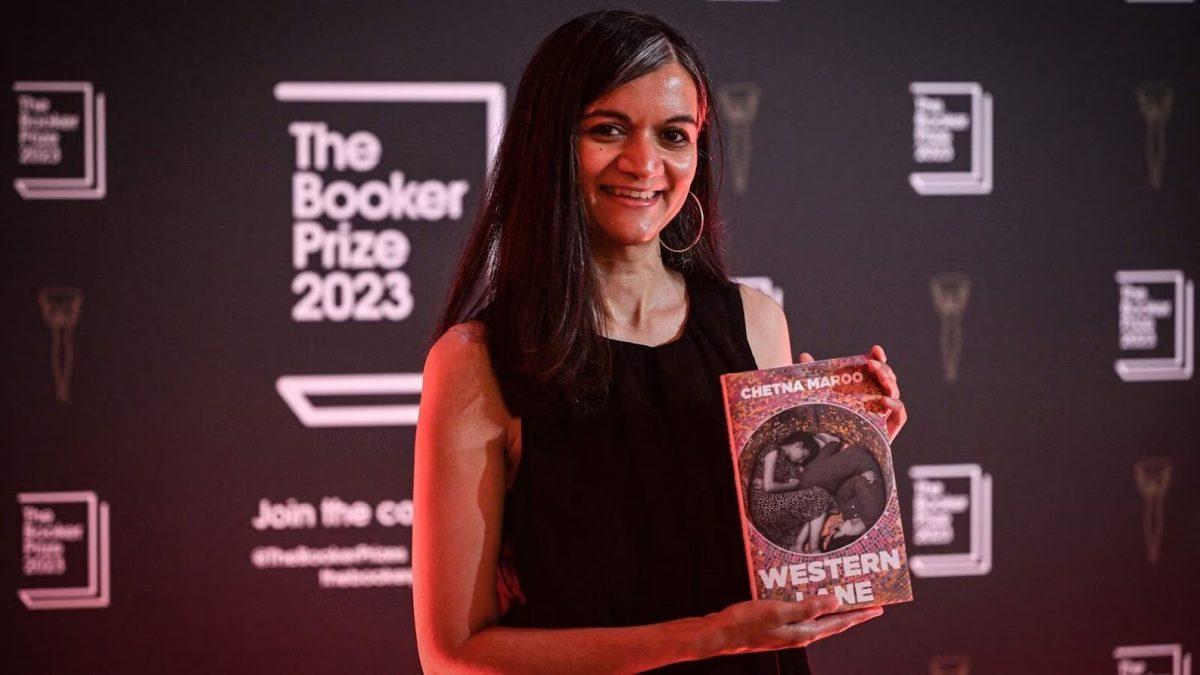 The Booker Prize 2023 judging panel has unveiled the final list of six novels, carefully curated from the "Booker dozen" longlist of 13 titles. These novels were selected from a pool of 163 books, published between October of the previous year and September of the current year. The announcement of the prize is scheduled for November 26th.
London-based Indian-origin author Chetna Maroo's debut novel, 'Western Lane,' has earned a well-deserved place on the prestigious Booker Prize shortlist. The novel tells the poignant story of an 11-year-old British Gujarati girl named Gopi and her profound bonds with her family. At its core, 'Western Lane' explores the challenges faced by an immigrant father who endeavors to raise his family as a single parent.
The Booker Prize remains open to works of fiction written in English by authors from any corner of the world, as long as the books are published in the UK or Ireland. The diversity within this year's shortlist is remarkable, encompassing authors of Indian, Jamaican, Canadian, and Irish descent, as well as acclaimed writers who have garnered recognition in various literary circles.
15.NMC of India Awarded 10-Year Recognition by World Federation for Medical Education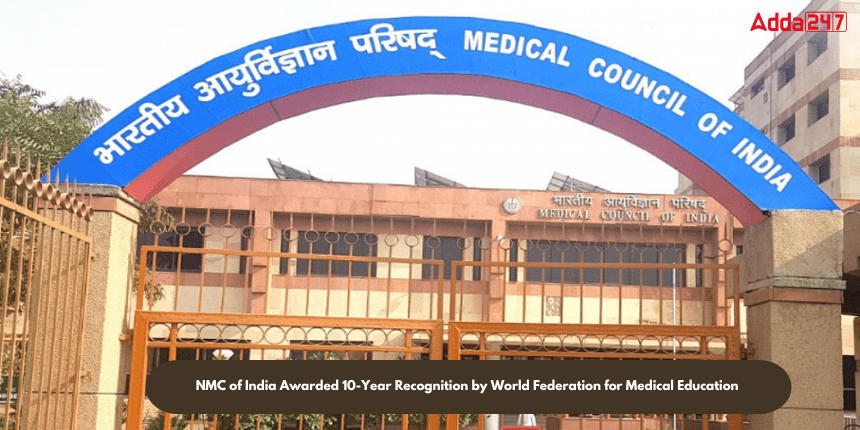 The National Medical Commission (NMC) of India has achieved a remarkable milestone by receiving a prestigious 10-year Recognition Status from the World Federation for Medical Education (WFME).
The WFME recognition is a testament to the fact that Indian medical colleges have successfully met international standards in medical education. This recognition not only reflects positively on the quality of medical education in India but also aligns it with global benchmarks. This alignment has the potential to enhance the credibility and reputation of Indian medical institutions on the world stage.
WFME is a prominent global organization dedicated to enhancing the quality of medical education worldwide. Its primary mission is to ensure that medical education programs consistently meet and uphold the highest international standards of education and training.
16.Swati Nayak from Odisha, To Receive the 2023 Norman Borlaug Field Award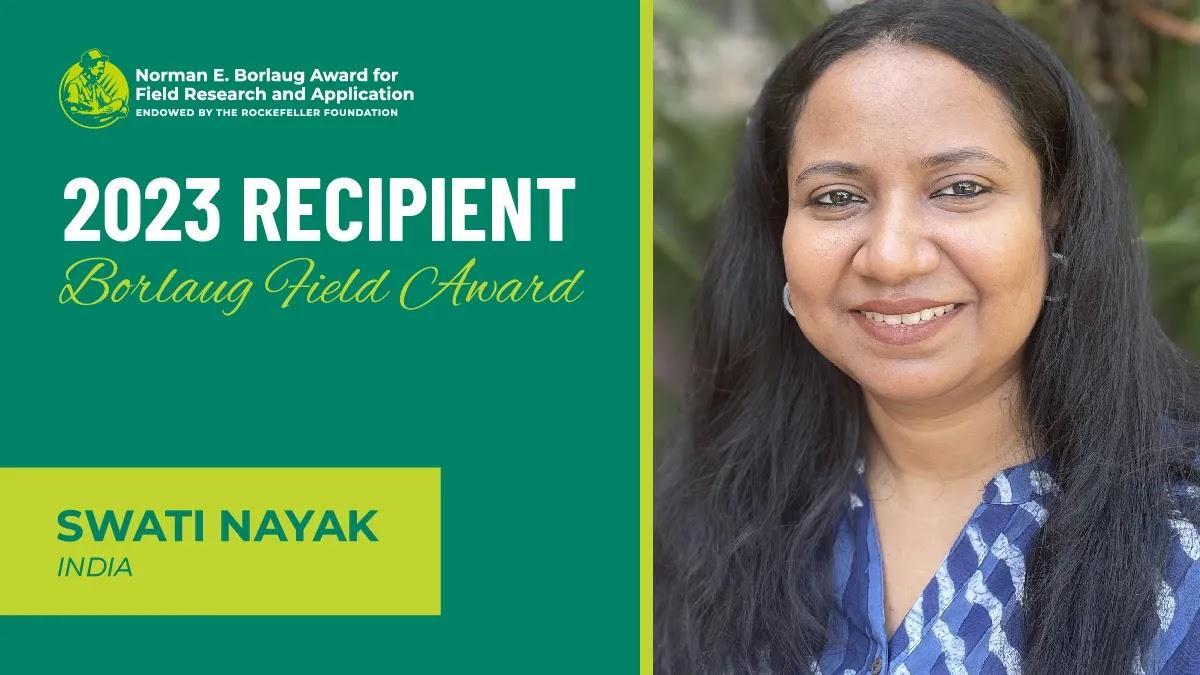 Odia scientist Swati Nayak is set to receive the prestigious Borlaug Field Award for 2023. This coveted award honors her innovative approach to engaging farmers in demand-driven rice seed systems, from testing and deployment to access and adoption of climate-resilient and nutritious rice varieties.
Swati Nayak currently serves as a scientist and holds the position of South Asia lead for seed system and product management at the CGIAR-International Rice Research Institute (IRRI) located in the Philippines. Swati Nayak has an impressive career spanning over 13 years. She has organized more than 10,000 on-farm and comparative testings, and participatory evaluations for over 500 rice varieties.
Swati Nayak is scheduled to receive the Borlaug Field Award during the Borlaug Dialogue, set to take place on October 24 this year in Des Moines, Iowa. This award, named after the renowned agricultural scientist and Nobel laureate Norman Borlaug, is presented annually to individuals under the age of 40 whose work significantly advances global food production and helps alleviate hunger and malnutrition.
Sports News
17.Pandit Deendayal Upadhyay National Welfare Fund for Sportspersons (PDUNWFS)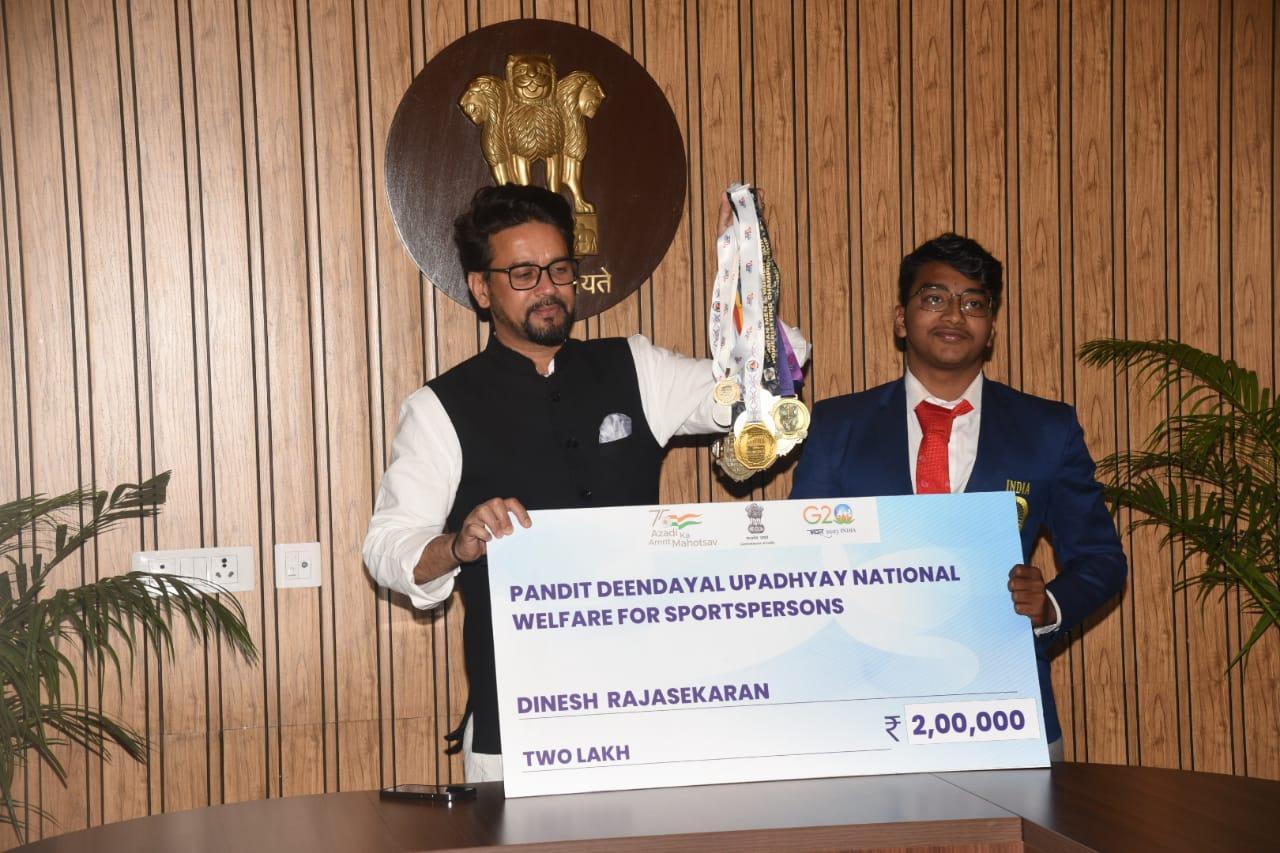 Union Minister for Youth Affairs & Sports Shri Anurag Singh Thakur has felicitated players under Pandit Deendayal Upadhyay National Welfare Fund for Sportspersons (PDUNWFS) in New Delhi.
The Pandit Deendayal Upadhyay National Welfare Fund for Sportspersons (PDUNWFS) is a government scheme that serves as a financial assistance program aimed at supporting outstanding sportspersons, coaches, and their family members who are facing financial difficulties, particularly those living in indigent circumstances.
The primary objective of this scheme is to provide financial aid for various purposes related to sports and athlete well-being. The scheme helps in procurement of sports equipment and training. Till date 270 sportspersons have been provided support of around 8 crore 15 lakhs rupees.
18.ICC Player of the Month Winners August 2023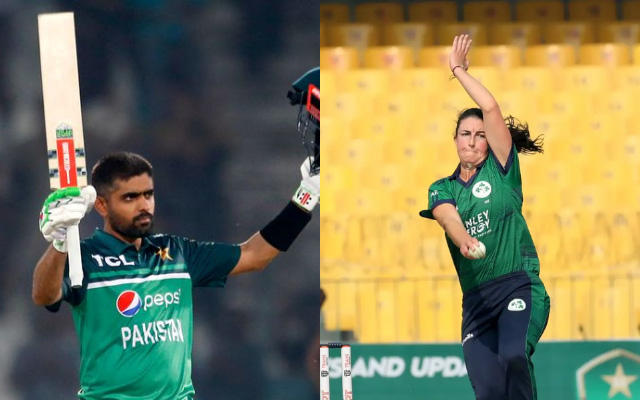 The International Cricket Council (ICC) has revealed the latest set of international stars to be named ICC Players of the Month for August 2023. Ireland's Arlene Kelly and Pakistan skipper Babar Azam have been honored as the International Cricket Council (ICC) Players of the Month for August 2023.
Pakistan skipper Babar Azam becomes the first player to win three ICC Men's Player of the Month prizes with August triumph. Pakistan captain Babar Azam won the ICC Men's Player of the Month Award for August 2023 for his exceptional showing in ODIs against Afghanistan and Nepal. The World No. 1 batter continued to dominate the 50-over format of the game by scoring a total,  264 runs at an average of 66 and at a strike rate of 92.30.
Ireland's Arlene Kelly is named Women's Player of the Month for her bowling exploits in convincing T20I wins over Netherlands. The right-armer was at her brilliant best during Ireland's three-match T20I series against the Netherlands as she collected 10 wickets at a miserly average of just 4.30 to help her side claim an emphatic 3-0 series sweep.
Science and Technology News
19.CUSAT researchers name new marine tardigrade species after A.P.J. Abdul Kalam
Researchers at the Cochin University of Science and Technology (Cusat) have identified a new species of marine tardigrade which they have named after the late former President and scientist A.P.J. Abdul Kalam. Named 'Batillipes kalami', the new species of tardigrades was found by researchers in the intertidal beach sediments of Mandapam coast, close to Kalam's birthplace in Rameswaram, Tamil Nadu.
The newly-discovered species is approximately 0.17mm long and 0.05mm wide, characterized by four pairs of legs. It belongs to the phylum Tardigrada, which comprises more than 1,300 described species. Batillipes kalami is the 37th species under the genus Batillipes.
Tardigrades, often referred to as water bears, are eight-legged micro-animals found in the water. They are known for extraordinary resilience and survival abilities in extreme environmental conditions. They are considered to be one of the toughest organisms on earth, having survived all five mass extinctions, and are also the first known animal to survive in space.
20.Rafflesia Genus, World's Largest Flower Near Extinction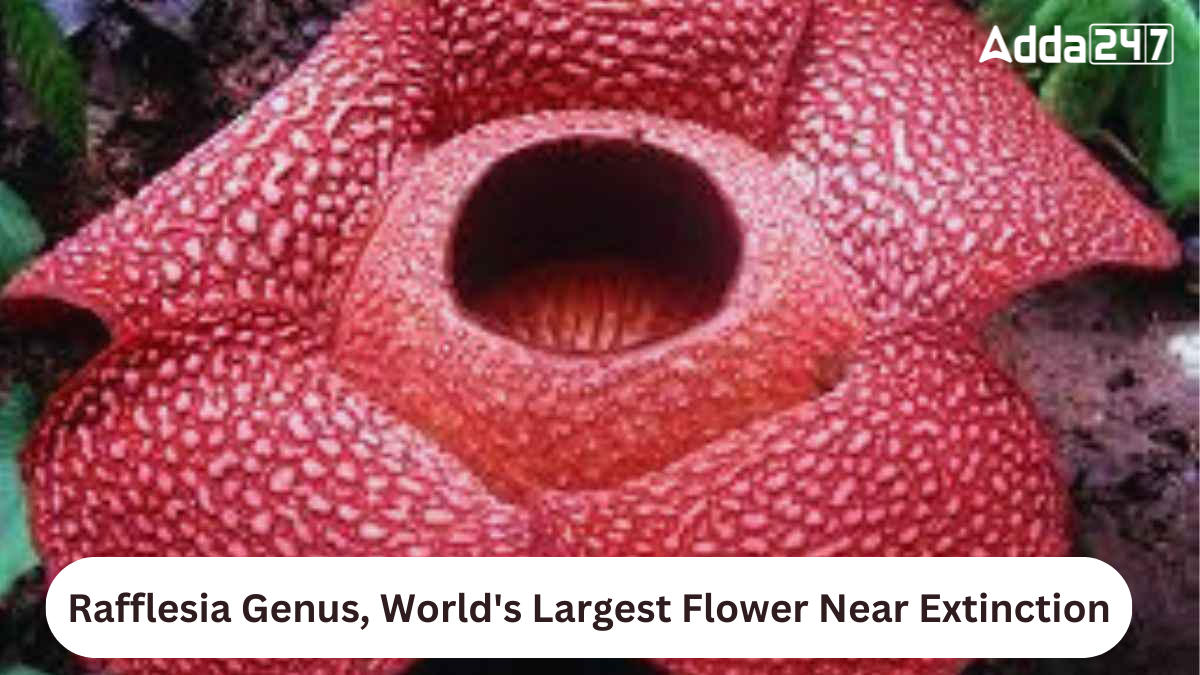 An international group of scientists, including botanists from the University of Oxford's Botanic Garden, has issued a dire call to action to save the iconic genus Rafflesia. These remarkable plants, known for their massive, foul-smelling flowers, are under severe threat due to habitat destruction and lack of protection. A recent study has shed light on the precarious status of Rafflesia, urging immediate conservation efforts to prevent their extinction.
Of the 42 known species of Rafflesia, 25 are classified as critically endangered and 15 are endangered. Shockingly, more than two-thirds of these species receive no protection from current conservation strategies. This relevance comes from the first-ever global assessment of the threats faced by these remarkable plants.
Obituaries News
21.3 Idiots Actor Akhil Mishra Passed Away At 67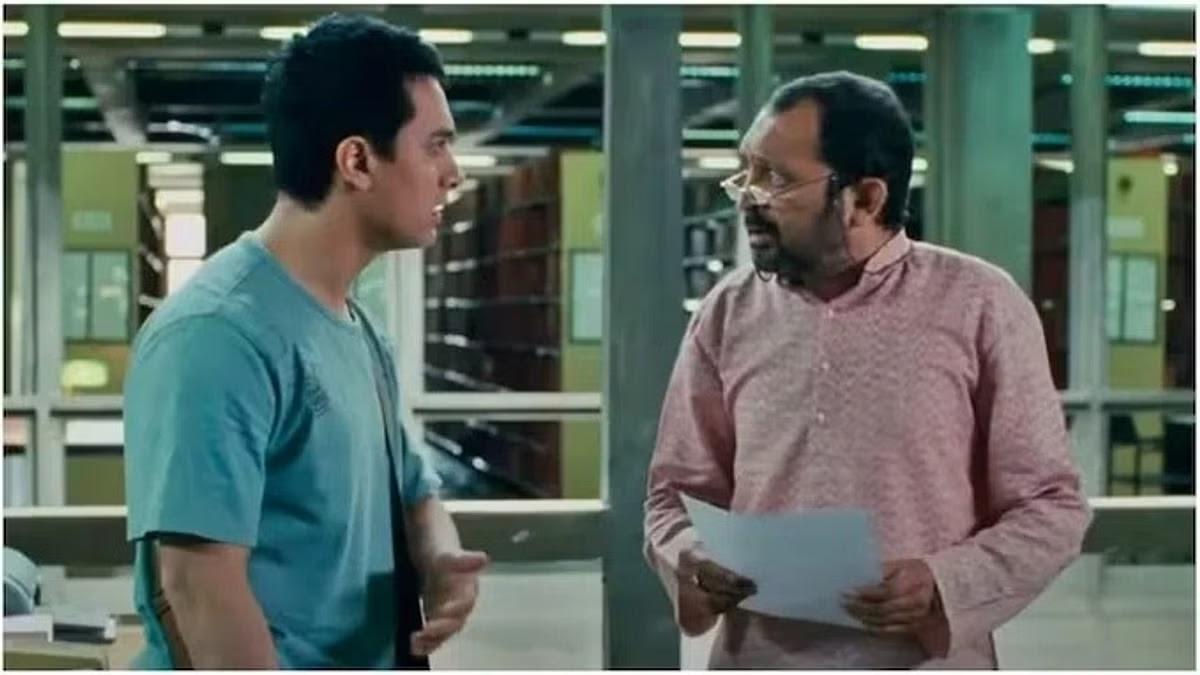 Renowned actor Akhil Mishra, celebrated for his memorable portrayal of librarian Dubey in the hit movie "3 Idiots," tragically met his demise after a fatal fall at his residence. Mishra, aged 67, had been grappling with blood pressure issues, and his untimely departure has left the film industry and his fans in mourning.
Akhil Mishra's career was marked by versatility and a knack for portraying character roles with finesse. While he achieved widespread recognition for his role as librarian Dubey in "3 Idiots," alongside Aamir Khan, R Madhavan, and Sharman Joshi, his body of work extended far beyond this iconic character. He left his mark in various films and serials, including "Don," "Gandhi, My Father," "Uttaran," "Udaan," and "Shrimaan Shrimati," among others.
Important Current Affairs of 22 September 2023
Get all the International, National, Sports, Economy, latest schemes and appointments and current affairs updates with Adda247 Headlines of the day. Adda247 headlines of the day brings you the best accumulation of the daily updates. Stay updated with us!