Dear Aspirants,
The General Awareness Section
plays an important role in scoring well above cut off marks in any competitive exam. The
Banking Awareness and Static Awareness questions asked in the General Awareness Section are based on Current Affairs mainly.
So you need to prepare well this section to score good marks.
Here is the Daily GK Update to get you acquainted with the top events that made the headlines today!!
National News
1. India, Sri Lanka Ink MoU To Establish Business Centre For ICT Incubators
i. India and Sri Lanka signed an MoU to establish a business center for ICT incubators in Jaffna (a city in Sri Lanka) through the grant of 25 crore Sri Lankan rupees from India.
ii. The MoU was signed by High Commissioner of India to Sri Lanka Mr. Taranjit Singh Sandhu, and Secretary, Ministry of Development Strategies and International Trade Mr. S. T. Kodikara in Colombo in presence of Sri Lankan Prime Minister Ranil Wickramasinghe.
Static/Current Takeaways Important For NIACL AO Mains Exam:
Sri Lanka Capitals: Colombo, Sri Jayawardenepura Kotte, Currency: Sri Lankan rupee, Prime minister: Ranil Wickremesinghe.
2. President Ram Nath Kovind Promulgates 4 Ordinances
i. President Ram Nath Kovind promulgated four Ordinances. These are:
1. The Muslim Women (Protection of Rights on Marriage) Second Ordinance has been promulgated to give continued effect to the provisions brought in by the earlier ordinance. This Ordinance declares the practice of instant triple talaq to be void and illegal and also to make it an offence punishable with imprisonment up to three years and fine.
2. The Indian Medical Council (Amendment) Second Ordinance has been promulgated to give continued effect to the work already done by the Board of Governors as per the provisions of earlier Ordinance.
3. The Companies (Amendment) Second Ordinance, has been promulgated with a view, to empower the Central Government to allow certain companies to have a different financial year instead of as determined by the Tribunal.
4. The Banning of Unregulated Deposit Schemes Ordinance has been promulgated to have central legislation to tackle the menace of illicit deposits taking activities in the country.

3. BEL Signs Teaming Agreement With Hughes India for Helicopter SATCOM Solutions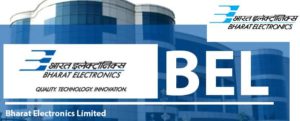 i. Navratna Defence PSU, Bharat Electronics Limited (BEL) and Hughes India have entered into a Teaming Agreement for design, development, supply, installation, integration and commissioning of Satellite Communication solutions for helicopters under the Ministry of Defence, Government of India at Aero India 2019, Bengaluru.
ii. Director (Marketing), BEL, Ms Anandi Ramalingam and President, Hughes India Shri Partho Banerjee signed the MoU.
Static/Current Takeaways Important For NIACL AO Mains Exam:
Hughes India is a majority-owned subsidiary of Hughes Network Systems, LLC, USA (Hughes).
Hughes is the world's largest provider of broadband satellite networks and services.
BEL Headquarters in Bengaluru, Karnataka.
4. NITI Aayog Organized Conference on Future of Indian Banking
i. Dr. Rajiv Kumar, Vice Chairman, NITI Aayog, inaugurated a conference on "The Future of Indian Banking" with the Foundation for Economic Growth and Welfare (EGROW Foundation).
ii. The conference aims to increase and elevate the discourse on the banking sector in India, and help develop insights to inform the continued evolution of the Indian banking sector for optimally supporting the growing credit needs of the Indian economy.
Static/Current Takeaways Important For NIACL AO Mains Exam:
NITI Aayog: National Institution for Transforming India.
NITI Aayog CEO: Amitabh Kant, Vice Chairman: Rajiv Kumar.
5. Government Launches 'Operation Digital Board' To Boost Quality Education
i. The Union Minister of Human Resource Development, Prakash Javadekar launched the 'Operation Digital Board' to boost quality education in the country.
ii. An expert committee has worked out optimum configuration of the Digital Class Rooms under the Operation Digital Board. The Operation Digital Board is a revolutionary step which will make the learning as well as the teaching process interactive and will popularise flipped learning as a pedagogical approach.
6. CCEA Approves KUSUM Scheme For Farmers' Welfare
i. The Cabinet Committee on Economic Affairs, chaired by Prime Minister Narendra Modi approved the launch of 'Kisan Urja Suraksha Evam Utthaan Mahabhiyan' (KUSUM Yojana) with the objective of providing financial and water security to farmers. The Central Government will provide a total financial support of Rs 34,422 crore for the scheme.
ii. Components of KUSUM Yojana: The Kisan Urja Suraksha Evam Utthaan Mahabhiyan scheme consists of three components:
Component-A:

10,000 MW of Decentralised Ground Mounted Grid Connected Renewable Power Plants.

Component-B:

Installation of 17.50 lakh standalone Solar Powered Agriculture Pumps.

Component-C:

Solarisation of 10 Lakh Grid-connected Solar Powered Agriculture Pumps.
7. Defence Ministry Approves Torpedo Acquisition For Naval Submarines
i. In a major boost for the Navy's firepower, the Defence Ministry has approved the acquisition of more than 100 heavyweight torpedoes which will be equipped on the force's six Scorpene-class submarines being built at Mazagon Dockyards in Mumbai.
ii. The French-origin Scorpene submarines are being built in India at Mazagon Dockyards Limited (MDL) and have now been named the Kalvari class. The first boat of the class called INS Kalvari has already been inducted into the Navy and is carrying out operational duties.
International News
8. PM Modi 2-Day Visit To South Korea: Complete Highlights
i. Prime Minister Narendra Modi was in South Korea on a two-day visit.
ii. Here are the complete Highlights of the 2-day visit of PM Modi to South Korea:
1. PM Modi holds delegation level talks with South Korean President
2. PM Modi addresses Indian Community in Korea
9. List of MoUs Signed Between India and South Korea
i. List of MoUs/Documents signed between India and the Republic of Korea during the State Visit of Prime Minister Modi to the Republic of Korea.
1. MoU on the release of commemorative postal stamp on Queen Hur (Suriratna) for
releasing a joint stamp commemorating the legendary Princess Suriratna (Queen Hur Hwang-ok), a legendary Princess of Ayodhya, who went to Korea in AD 48 and married King Kim-Suro.
10. Australian Small Brown Rat Becomes World's First Mammal To Go Extinct Due To Climate Change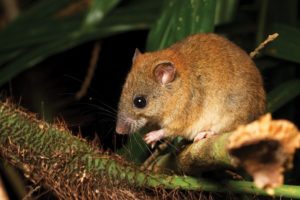 i. A small brown rat of bramble cay melomys species lived on a tiny island off northern Australia becomes the world's first mammal to have become extinct due to "human-induced climate change".
ii. The Australian government has officially listed the Bramble Cay melomys as extinct. Extreme high water levels and damaging storm surges, including its sources of food include the reason behind its Extinction.
Sci-Tech News
11. China's Xinhua Unveils World's First Female AI News Anchor
i. Chinese news agency Xinhua unveiled the world's first female AI news anchor Xin Xiaomeng. She has been developed in collaboration with Sogou Inc, a search engine company.
ii. Earlier, Xinhua also developed Qiu Hao, the world's first male AI news anchor at the World Internet Conference in Wuzhen held in November 2018, who is capable of mimicking human facial expressions and mannerisms while reading out news-reports.
12. Pinarayi Vijayan Inaugurated First Humanoid Police Robot KP-BOT In India
i. Kerala Chief Minister, Pinarayi Vijayan, inaugurated India's first Humanoid Police Robot named KP-BOT, ranked as Sub-Inspector (SI), at the Police Headquarters in Thiruvananthapuram, Kerala. The robot's gender is declared female keeping in mind women empowerment and gender equality.
ii. In 2018's Cocoon Cyber Conference it was announced that robots will be included in the police force, after which, the work on the project was started by state police Cyberdome and a Kochi based start-up, Asimov.
Static/Current Takeaways Important For NIACL AO Mains Exam:
Kerala CM: Pinarayi Vijayan, Governor: Palaniswamy Sathasivam.
Appointments
13. Ajay Singh Appointed As The Head Of AIBA Elite Foundation
i. Ajay Singh, president of the Boxing Federation of India has been selected as the president of the Foundation Board for Better Boxing of AIBA (International Boxing Association).
ii. AIBA formed the Foundation Board for Better Boxing in the last meeting of its Executive Committee to formulate an action plan for global development of the sport in future.
Static/Current Takeaways Important for NIACL AO Mains Exam:
AIBA President: Gafur Rahimov.
14. SC Appoints Former Judge Justice D.K. Jain as BCCI Ombudsman
i. The Supreme Court appointed a retired judge of the court Justice D.K. Jain as the first ombudsman under the new BCCI (Board of Control for Cricket in India) Constitution approved by the court in a judgment.
ii. Bringing a quietus to the quibbling between the Committee of Administrators (CoA) which runs the BCCI and the State bodies that form the Board, a Bench of Justices S.A. Bobde and A.M. Sapre decided to take things into their own hands on the advice of amicus curiae and senior advocate P.S. Narasimha.
Economy News



15. EPFO Hikes Interest Rates On EPF By 0.1%
i. Employees' Provident Fund Organisation has hiked interest rate on employees' provident fund to 8.65% from 8.55% for the 2018-19 fiscal year. The announcement was made by Labour Minister Santosh Gangwar.
ii. The proposal would now go to the Finance Ministry for approvalg. The Central Board of Trustees (CBT) headed by Labour Minister is the apex decision making body of the EPFO which finalises rate of interest on PF deposits for a financial year.


Awards
16. PM Modi Conferred With Seoul Peace Prize in South Korea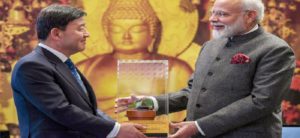 i. Prime Minister Narendra Modi was conferred with the Seoul Peace Prize during his two-day visit to South Korea. The award was first announced by the Seoul Peace Prize Cultural Foundation in October 2018.
ii. Former Secretary-General of the United Nations Kofi Annan and German Chancellor Angela Merkel are among previous recipients of the award.

You may also like to Read: