Dear Aspirants,
The General Awareness Section of Banking Exams covers numerous sections in it like Banking Awareness, Static GK, and Current Affairs. But the most important thing that you might have noticed is that both the
Banking Awareness and Static Awareness questions asked in the General Awareness Section are based on Current Affairs only.
The questions on Static and Banking Awareness are related to the countries, events or anything that has been in news for a while.
Here is the Daily GK Update to get you acquainted with the top events that made the headlines today!!
1. India's Vedangi Kulkarni Becomes Fastest Asian to Cycle The Globe
i. The 20-year old Indian woman Vedangi Kulkarni (Pune) becomes the fastest Asian to cycle the globe.
ii. She had completed 29,000 kilometres' distance required to qualify as bicycling across the globe. Vedangi spent 159 days peddling up to 300 kilometers a day in 14 countries.
Static/Current Takeaways Important For IBPS Clerk Mains Exam 2018:
British adventurer Jenny Graham (38) became the fastest woman to have cycled the globe in 124 days in 2018, which was three weeks faster than the previous record.
2. India Successfully Test-Fires Nuclear-Capable Agni-IV Missile
i. India successfully test-fired its nuclear-capable long-range ballistic missile Agni-IV, with a strike range of 4,000 km, as part of a user trial by the Army.
ii. The strategic surface-to-surface Agni-IV missile was flight tested from launch complex-4 of the Integrated Test Range (ITR) at Dr Abdul Kalam Island, earlier known as Wheeler Island.
Static/Current Takeaways Important For IBPS Clerk Mains Exam 2018:
The indigenously developed sophisticated Agni-IV having 4,000 km strike range is a two-stage missile.
It is 20 meters long with a weight of 17 tonnes.
3. PM Modi Unveiled Projects Worth Rs 14,500 Crore In Odisha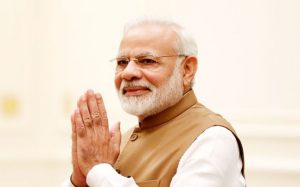 i. Prime Minister Narendra Modi inaugurated several projects worth over Rs 14,500 cr during a day-long visit to Odisha. The Prime Minister dedicated the new campus of IIT-Bhubaneswar at Aragul and launched a slew of projects related to higher education, health, road and highways , and culture.
ii. He laid the foundation of Paradip-Hyderabad Pipeline Product Project by Indian Oil Corporation Ltd. and Bokaro-Angul section of Jagdishpur-Haldia & Bokaro-Dhamra Gas Pipeline Project by Gas Authority of India Limited.
Static/Current Takeaways Important For IBPS Clerk Mains Exam 2018:
Odisha Governor: Ganeshi Lal.
Rengali and Tikhali Dams are situated in Odisha.
4. Defence Minister Inaugurates Information Fusion Centre in Gurugram
i. Defence Minister Nirmala Sitharaman inaugurated the Indian Navy's Information Fusion Centre (IFC) in Gurugram that aims to collaborate with partner countries and multi-national agencies to develop maritime awareness and share information on vessels.
ii. The IFC has been established at the Navy's Information Management and Analysis Centre (IMAC) at Gurugram which is the single point centre interlinking all the coastal radar chains to generate a seamless real-time picture of the nearly 7,500-km long coastline.
Static/Current Takeaways Important For IBPS Clerk Mains Exam 2018:
Admiral Sunil Lanba is the Chief of Naval Staff of Indian Navy.
5. PM Releases Commemorative Rs 100 Coin In Honour Of Atal Bihari Vajpayee
i. Prime Minister Narendra Modi releases a 100 rupees commemorative coin in honour of former Prime Minister and Bharat Ratna Atal Bihari Vajpayee.
ii. Atal Bihari Vajpayee's birth anniversary, which falls on 25th December, is celebrated as 'Good Governance Day'. He was conferred with the Bharat Ratna was in 2014.
6. Manipur Assembly Passes Anti-mob Violence Bill
i. The Manipur Assembly has passed a bill which recommends life imprisonment for those involved in mob violence if it results in the death of a person.
ii. Chief Minister N Biren Singh, who also holds charge of the Home department, moved the 'The Manipur Protection from Mob Violence Bill, 2018' in the state Assembly.
iii. It recommends a rigorous life imprisonment term if the crime results in the death of a victim. The bill was introduced in the Assembly in the wake of incidents of mob lynchings in the state.
7. NABCB Accreditation Secures Recognition in Asia- Pacific Region
i. The National Accreditation Board for Certification Bodies (NABCB), India's national accreditation body, has secured equivalence for its accreditation programme for Occupational Health and Safety Management Systems (OHSMS) Certification Bodies in Asia- Pacific region.
ii. . NABCB is the third accreditation body in the Asia Pacific Region to become internationally equivalent in the region, the other two being the accreditation bodies of Hong Kong and Mexico.
Static/Current Takeaways Important For IBPS Clerk Mains Exam 2018:
NABCB, a constituent Board of the Quality Council of India, is responsible for accreditation of certification/inspection bodies as per applicable international standards under an international system of equivalence.
8. 3 States Among Best Performing States Under Maternity Benefit Programme: WCD
i. Andhra Pradesh, Himachal Pradesh and Madhya Pradesh were the top three performing states under the maternity benefit programme Pradhan Mantri Matru Vandana Yojana (PMMVY).
ii. Minister of State for the Women and Child Development Ministry Virendra Kumar stated PMMVY is a centrally-sponsored scheme under which the cost-sharing ratio between the Centre, states and the Union Territories with the legislation is 60:40.
International News
9. Burundi Names Gitega As New Capital
i. Burundi declared the small central city of Gitega the country's new political capital, in line with a presidential promise, made a decade ago.
ii. A government spokesman named Gitega while also stating that the previous capital Bujumbura, on the north-eastern shore of Lake Tanganyika, would in future function solely as the country's economic centre.
Static/Current Takeaways Important For IBPS Clerk Mains Exam 2018:
Burundi President: Pierre Nkurunziza.
Appointments
10. Trump Replaces Defence Head Mattis With Deputy Patrick Shanahan
i. US President Donald Trump announced that he would replace Defence Secretary Jim Mattis with his deputy Patrick Shanahan as acting Pentagon chief. Shanahan will assume charge of Acting Secretary of Defense from 1 January, 2019.
ii. Mattis resigned in protest after Trump announced the withdrawal of U.S. troops from Syria over the strong objections of Mattis and others on the national security team.
11. BVP Rao Elected Archery Association of India President
i. BVP Rao has been elected as the president of the Archery Association of India in the polls held under a High Court-appointed administrator.
ii. Rao, who represented Archery Association of Assam, beat Rupak Debroy of Tripura at the elections held at the Jawaharlal Nehru Stadium in New Delhi.
Static/Current Takeaways Important For IBPS Clerk Mains Exam 2018:
Archery Association of India came into existence in 1973.
Honorary Life President: Prof Vijay Kumar Malhotra.
Awards
12. Union Minister Suresh Prabhu Confers Skoch Golden Jubilee Challenger Award
i. Commerce and Industry Minister Suresh Prabhu has conferred the Skoch Golden Jubilee Challenger Award at the 55th Skoch Summit in New Delhi. The Skoch Challenger Awards are the highest independently instituted civilian honours. A book titled 'India 2030' was also released on the occasion.
ii. For its inclusive banking and expansion in rural areas with the establishment of 35 easy payment units in Himalayan district of Leh in Jammu and Kashmir, J&K Bank was conferred with SKOCH Award in 'Banking and Finance (B&F) Silver Category'.
iii. Other Awards Conferred:
1. Skoch Chief Minister of the Year Award: Chief Minister of West Bengal Mamata Banerjee.
2. SKOCH Sprinter of the Year: Andhra Pradesh Chief Minister N Chandrababu Naidu
13. Indian Railways Bags 17 Awards For Energy Conservation
i. Indian Railways bagged 17 awards at the 'National Energy Conservation Awards (NECA) 2018' held in New Delhi.
ii. The awards are given by the Bureau of Energy Efficiency under the Ministry of Power to various institutions for adopting energy efficiency measures.
Under 'transport

' category, Indian Railways obtained 10 awards for the subsector railway station.

Vidisha

railway station in Madhya Pradesh won the

first

prize

.

Under 'building

' category, Indian Railways got three awards for subsector Railway hospitals. Railway hospitals of

Izzatnagar division

won the

first prize.
Under 'institution' category, Indian Railways bagged four awards for subsector state PWD, CPWD and PHED. Passenger reservation system complex building of Secunderabad division won the first prize.
Static/Current Takeaways Important For IBPS Clerk Mains Exam 2018:
John Mathai was the first railway minister of independent India.
Mr. Piyush Goyal is the present railway minister of India.
14. PM Modi Announces New Award For National Integration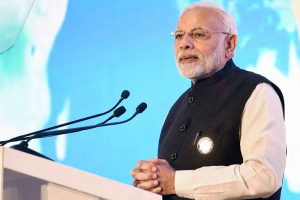 i. PM Narendra Modi announced the institution of 'Sardar Patel Award for National Integration', which would be given for "outstanding efforts to further national integration".
ii. PM Modi stated that the award will be a "fitting tribute" to Patel who devoted his life towards "unifying India".
15. National Farmers' Day: 23rd December
i. National Farmers' Day (Kisan Diwas) 2018 was celebrated all over India on 23rd of December. It is celebrated in the honour of the former Prime Minister of India Chaudhary Charan Singh with the focus on the upliftment of the status of farmers.
ii. In Lucknow, a program was organised by Yogi Adityanath, Chief Minister of Uttar Pradesh. He also unveiled a statue of Sri Chaudhary Charan Singh in Ghaziabad and announce the allocation of Rs. 325 crore for the development of the city and rural areas.
Static/Current Takeaways Important For IBPS Clerk Mains Exam 2018:
Chaudhary Charan Singh who was the fifth Prime Minister of India.
He served the country as Prime Minister for a very short tenure starting from 28th of July 1979 till 14th January 1980.
16. National Consumer Day: 24th December
i. Every Year 24th December is observed as National Consumer Day with a specific theme in India.
ii. This year the National Consumer Day is celebrated with the theme "Timely Disposal of Consumer Complaints".
Static/Current Takeaways Important For IBPS Clerk Mains Exam 2018:
The Consumer Protection Act aims to provide consumers with effective safeguards against different types of exploitation such as defective goods, deficiency in services and unfair trade practices.
17. GST Council Cuts Rates on 23 items, Rationalises 28% Slab
i. In a relief to the common man, the GST Council cut rates on 23 commonly used goods and services, including TV screens, movie tickets and power banks.
ii. As per the announcement made by Finance Minister Arun Jaitley, the annual revenue implication of the rate cuts would be Rs5,500 crore.
iii. Now, the 28% slab is restricted to only luxury and sin goods, apart from auto parts and cement — tax rates on which could not be cut due to the high revenue implication.
iv. GST on movie tickets costing up to Rs100 was cut to 12% from 18%, while tickets over Rs100 will attract 18% tax, against 28% earlier. This will have a revenue implication of Rs 900 crore.
18. RBI Shortlists TCS, Wipro, IBM, 3 Others For Setting Up PCR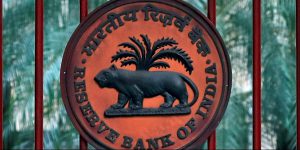 i. The Reserve Bank of India has shortlisted six major IT companies, including TCS, Wipro and IBM India, to set up a wide-based digital Public Credit Registry (PCR) for capturing details of all borrowers and wilful defaulters.
ii. The other three shortlisted vendors are: Capgemini Technology Services India, Dun & Bradstreet Information Services India, and Mindtree Ltd.
Static/Current Takeaways Important For IBPS Clerk Mains Exam 2018:
RBI 25th Governor: Shaktikanta Das, Headquarters: Mumbai, Founded: 1 April 1935, Kolkata.
19. Real Madrid Beats Al Ain 4-1 To Win Club World Cup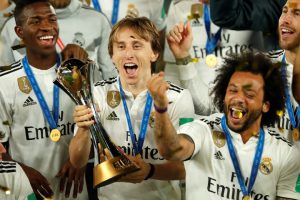 i. Spain's Real Madrid won the Club World Cup for a third consecutive year, and record fourth in total, by beating Abu Dhabi side Al Ain in the final.
ii. Real now hold the record for most victories in the competition, which was first held in 2000, moving one clear of Spanish rivals Barcelona.
20. 'Nightingale of Assam' Dipali Borthakur Passes Away
i. Legendary Assamese singer Dipali Borthakur popularly referred to as the "Nightingale of Assam" passed away. She was 77.
ii. For her outstanding contributions to the field of arts, Borthakur was honored with the Padma Shri award in 1998.