Dear Aspirants,
The General Awareness Section of Banking Exams covers numerous sections in it like Banking Awareness, Static GK, and Current Affairs. But the most important thing that you might have noticed is that both the
Banking Awareness and Static Awareness questions asked in the General Awareness Section are based on Current Affairs only.
The questions on Static and Banking Awareness are related to the countries, events or anything that has been in news for a while.
Here is the Daily GK Update to get you acquainted with the top events that made the headlines today!!
National News
1: Government Launches 'Swachh Survekshan 2019'
i: Union Housing and Urban Affairs Minister, Hardeep Singh Puri, launched the 'Swachh Survekshan 2019', the fourth edition of the annual nationwide cleanliness survey of urban India in New Delhi.
ii: The Swachh Survekshan 2019 aims to evaluate the achievements in the cleanliness level in urban areas of the country. It is launched as a part of 'Swachh Bharat Abhiyan'.
Static/Current Takeaways Important For IBPS Clerk Mains Exam 2018:
The survey will cover 40 crore people across over 4000 towns and cities.
Swachh Survekshan 2019, completely digital and paperless survey, will be completed in a record time of 28 days.
2: 6 Monuments Declared Of National Importance In 2018 By ASI
i. The Ministry of Culture announced that Archaeological Survey of India (ASI) declared 6 monuments as 'protected and of national importance' under the Ancient Monuments and Archaeological Sites and Remains Act, 1958, in 2018.
These sites are:
125-year-old Old High Court Building in Nagpur, Maharashtra,
The Group of Temples in Ranipur Jharail in Bolangir district of Odisha,
2 Mughal era monuments in Agra- Haveli of Agha Khan and Hathi Khana,
The Neemrana Baori in Alwar district of Rajasthan,
The Vishnu Temple in Kotali, Pithoragarh district in Uttarakhand.
3: New Delhi World Book Fair Begins
i: The 27th New Delhi World Book Fair has begun at Pragati Maidan. Human Resources Development Minister Prakash Javadekar inaugurated the 9-day annual event.
ii: The theme of this year is 'Readers with Special Needs'.


4: Indian Panorama Film Festival Begins In New Delhi
i: Indian Panorama Film Festival has begun at Siri Fort Auditorium in New Delhi. Information and Broadcasting Secretary Amit Khare Inaugurated the Festival.
ii: A total of 26 Feature Films and 21 Non-Feature Films will be screened during the festival. The festival is being organized by the Directorate of Film Festivals, Ministry of Information and Broadcasting.
Static/Current Takeaways Important For IBPS Clerk Mains Exam 2018:
Minister of Information and Broadcasting: Rajyavardhan Singh Rathore (Minister of State).
5: NGT Imposes Rs 100 Cr Fine On Meghalaya Govt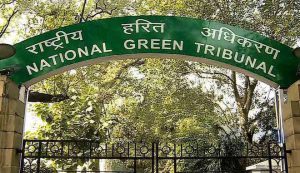 i: The National Green Tribunal has imposed a fine of 100 crore rupees on Meghalaya government for its failure to curb illegal coal mining in the state.
ii: The amount of the fine has to be deposited with the Central Pollution Control Board within two months. The action comes after a high-level committee submitted an adverse report to a bench headed by NGT chairperson AK Goel.
Static/Current Takeaways Important For IBPS Clerk Mains Exam 2018:
Meghalaya CM: Conrad Sangma, Governor: Tathagata Roy.
6: National Table Tennis Championship Begins In Cuttack
i: The 80th National Table Tennis Championship began at Jawaharlal Nehru Indoor Stadium in Cuttack. As many as 35 teams, including 550 players from different parts of the country are participating in the mega championship.
Static/Current Takeaways Important For IBPS Clerk Mains Exam 2018:
Odisha CM: Naveen Patnaik, Governor: Ganeshi Lal.
Banking News
7: ICICI Bank, SBFC Joined Hands To Provide Loans Worth Rs. 1 Crore To MSMEs For 15-year Tenure
i: ICICI Bank, in a first-of-its-kind programme, signed a Memorandum of Understanding (MoU) with Small Business FinCredit India Pvt. Ltd. (SBFC), a systemically important Non-Banking Finance Company for entrepreneurs, to jointly provide credit worth up to Rs 1 crore to MSMEs for a tenure of 15 years.
ii: Under this arrangement, ICICI Bank will co-originate loan against property with SBFC at a mutually agreed ratio.
Static/Current Takeaways Important For IBPS Clerk Mains Exam 2018:
ICICI Bank Headquarters: Mumbai, MD& CEO: Mr. Sandeep Bakshi, Tagline: Hum Hain Na!
8: Andhra Tops ACI's Ease Of Doing Business Index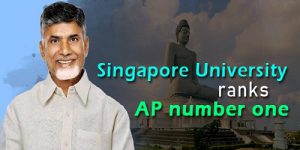 i: Andhra Pradesh emerged on top of Asia Competitiveness Institute (ACI), Singapore's 2018 Ease of Doing Business (EDB) Index ABC rankings for economies of 21 states of India, while Maharashtra and Delhi came in second and third place, respectively.
ii: EDB index is based upon three parameters called ABC – Attractiveness to Investors, Business Friendliness and Competitiveness Policies. Andhra Pradesh rose from the 5th rank in 2016 to the top spot in 2018.
Static/Current Takeaways Important For IBPS Clerk Mains Exam 2018:
Andhra Pradesh Chief Minister: N. Chandrababu Naidu, Governor: E. S. L. Narasimhan, Capital: Amaravati
9: Vijay Mallya First Tycoon To Be Named "Fugitive Economic Offender"
i: Vijay Mallya became the first tycoon to be charged under a new anti-fraud law, with a court in Mumbai naming him as an offender under the Fugitive Economic Offenders Act, 2018.
ii: According to the new law, a fugitive economic offender is a person against whom an arrest warrant has been issued for his or her involvement in economic offenses involving at least Rs. 100 crore or more and has left India to avoid prosecution.
You may also like to Read: