Read the most important current affairs of 6 November 2023. Today Current Affairs covers the headlines on NASA's INFUSE Mission, 2023 Word of the Year, Navy Warship 'Surat', Garib Kalyan Anna Yojana.

Top 24 Current Affairs and News Headlines of 6 November 2023
International News
1."Bhutan's King Wangchuck Arrives in Delhi for Talks with Prime Minister Modi"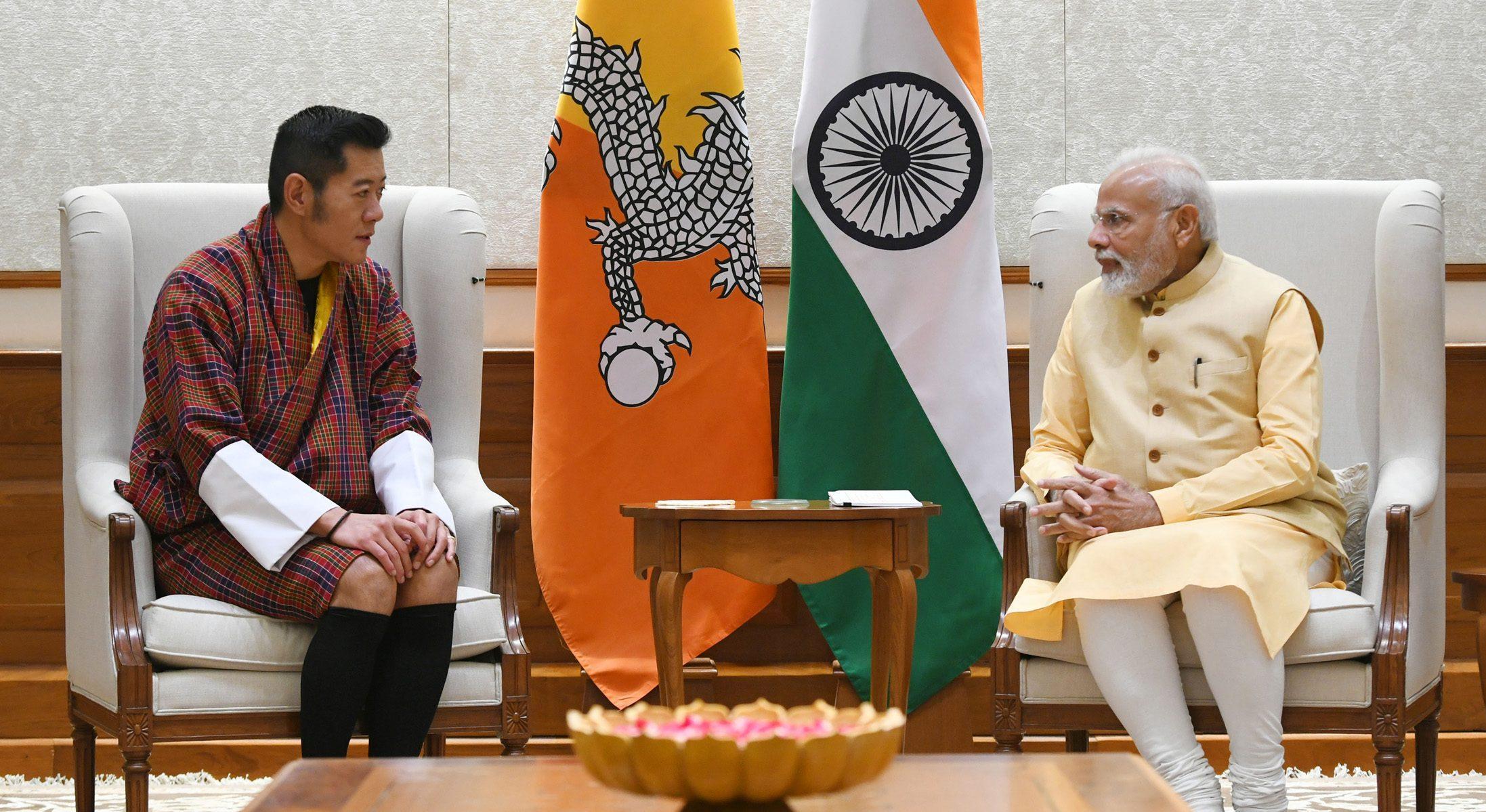 Bhutan's King Jigme Khesar Namgyel Wangchuck recently arrived in India on a highly anticipated trip, receiving a red carpet welcome. The visit holds significant importance as it coincides with renewed efforts by Bhutan and China to resolve their longstanding border dispute.
King Wangchuck's eight-day visit to India began in Guwahati on November 3. External Affairs Minister S. Jaishankar personally welcomed the Bhutanese monarch at the airport, underscoring India's commitment to the visit.
The visit aims to further strengthen the already close bonds of friendship and cooperation between the two nations, highlighting the strategic partnership that India maintains with Bhutan.
State News
2.NTPC Renewable Energy Ltd's First 50 MW Dayapar Wind Project In Kutch, Gujarat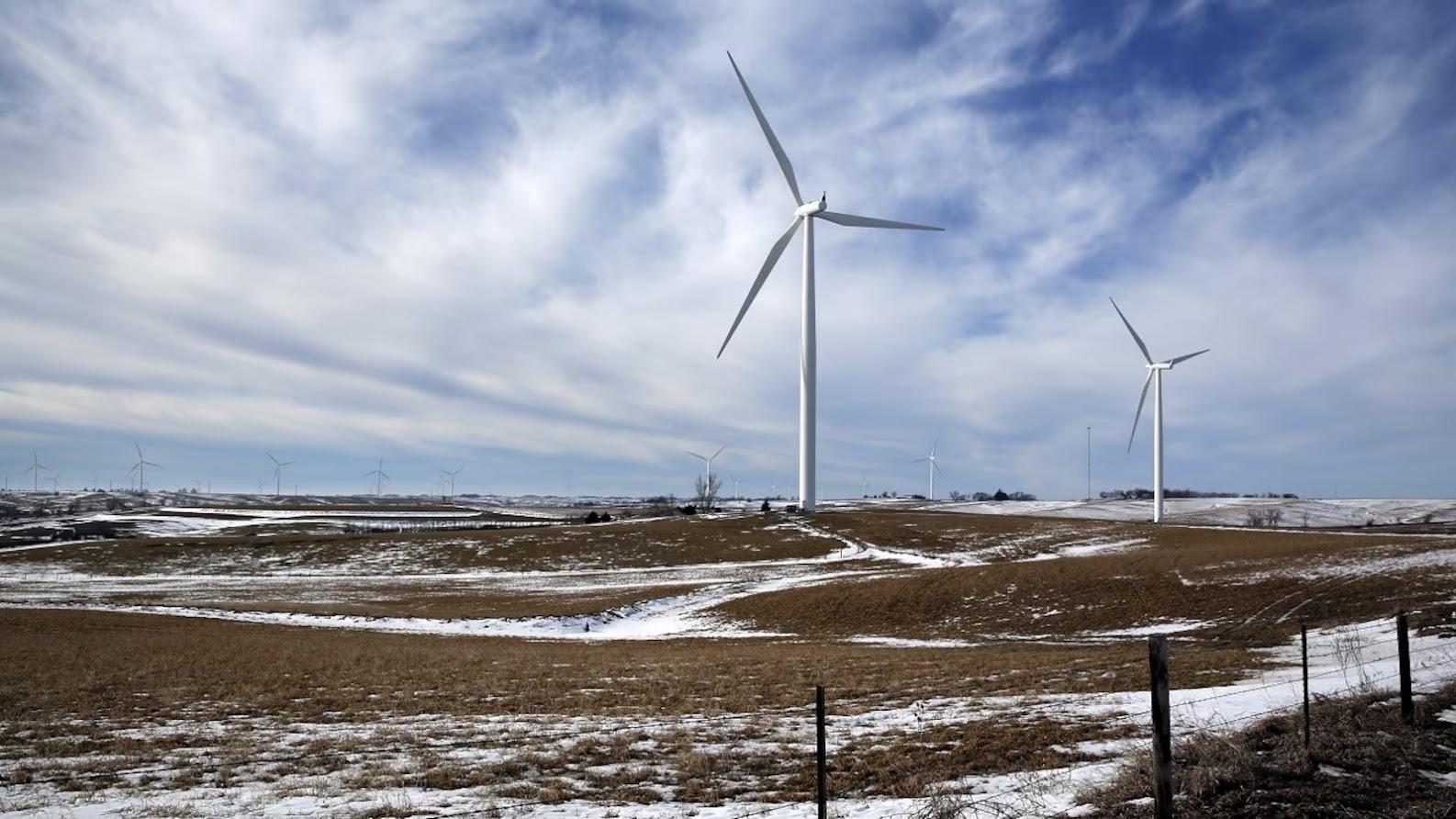 NTPC REL's debut project, the 50 MW wind farm at Dayapar, Kutch, Gujarat, officially commenced its commercial operations on November 4, 2023. Dayapar Wind stands out as the first capacity in India to be declared commercial under the new Indian Electricity Grid Code and General Network Access Regime.
NTPC REL is not limiting its efforts to wind and solar energy. The company is also venturing into green hydrogen technologies, recognizing the growing importance of hydrogen as a clean energy source. Using the microgrid principle, NTPC REL is setting up a large green hydrogen capacity in Ladakh, further contributing to India's sustainable energy future.
NTPC REL was incorporated as a wholly-owned subsidiary of NTPC in October 2020, with a clear mission to accelerate the addition of renewable energy capacity within the NTPC Group. As part of its long-term growth plan, NTPC aims to achieve a remarkable 60 GW of renewable energy capacity by 2032.
3.17th Jaipur Literature Festival 2024 To Begin From February 1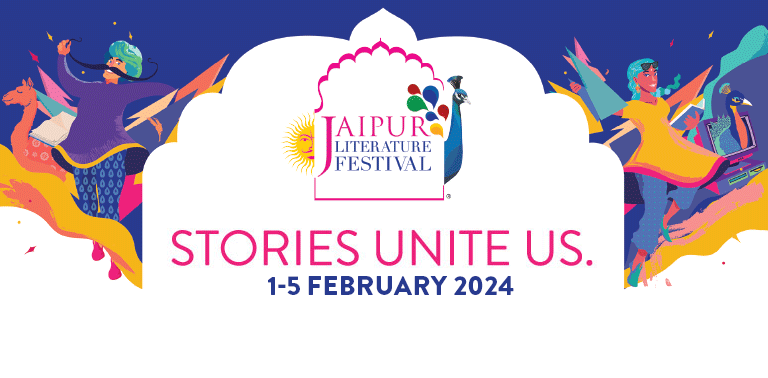 The Jaipur Literature Festival, often referred to as the "greatest literary show on Earth," is an annual gathering of some of the most brilliant minds in the world. The 17th edition of this iconic event is set to take place from February 1 to February 5, 2024.
The theme for the 17th Jaipur Literature Festival is "Stories Unite Us." The festival will explore the profound impact of storytelling, emphasizing the unifying nature of narratives across cultures and languages.
One of the major highlights of this literary spectacle is the impressive lineup of 25 brilliant speakers. These experts from diverse fields will engage in meaningful conversations, which lie at the heart of the festival's mission.
Defence News
4.'Surat' Becomes The First Navy Warship To Be Named After A City In Gujarat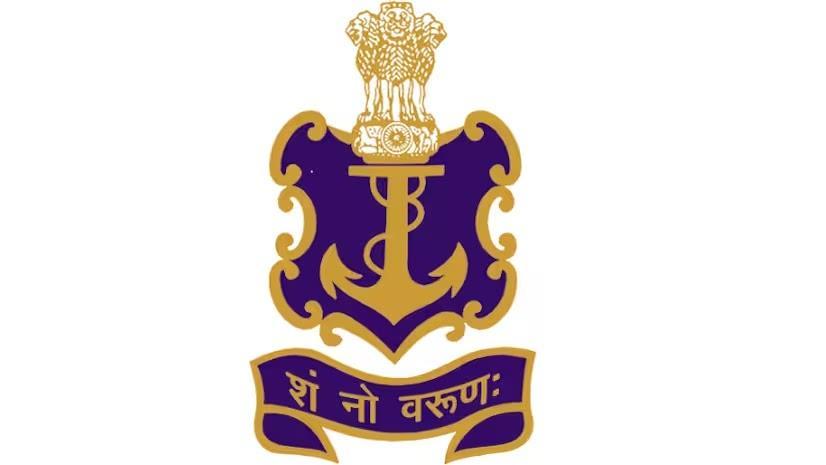 Today, Gujarat Chief Minister Bhupendra Patel will unveil the crest of the Indian Navy's latest warship 'Surat' in the very city that the warship is named after, a historic first for the Indian Navy.
'Surat' holds the distinction of being the first warship named after a city in Gujarat. During the 16th to the 18th century, Surat was a thriving center for maritime trade and shipbuilding activities. The ships constructed in Surat were renowned for their longevity, with some vessels remaining in service for over a century.
'Surat' is part of the 'Project 15B' program, which involves the construction of four next-generation stealth guided missile destroyers. It is the fourth and final ship in this program.
5.Chanakya Defence Dialogue 2023 concludes with takeaways on security challenges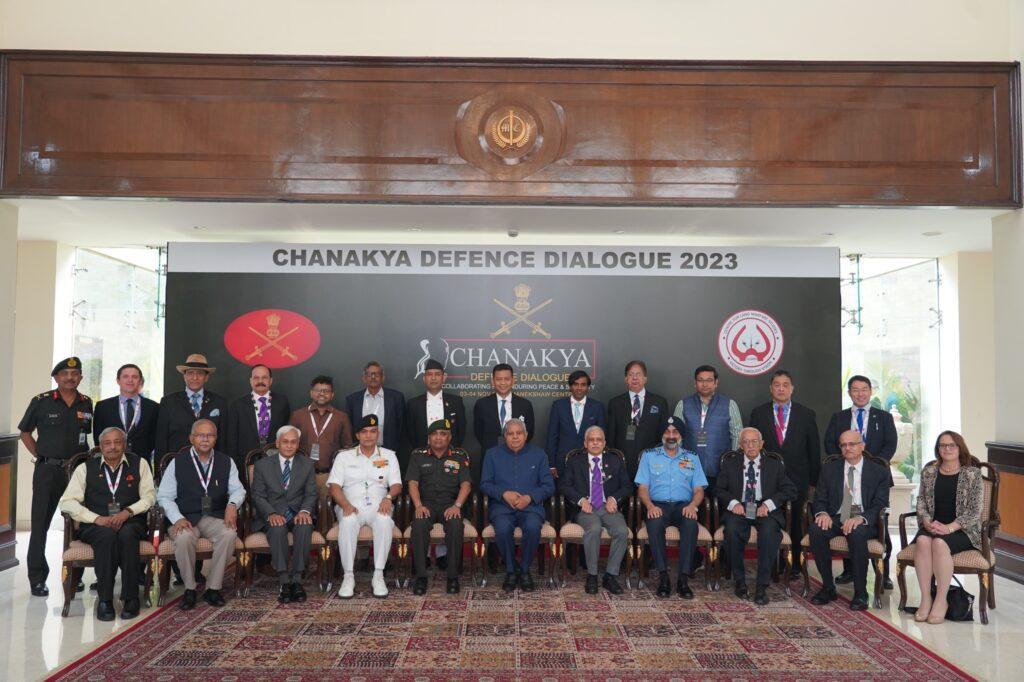 The Chanakya Defence Dialogue 2023, a two-day event hosted by the Indian Army in collaboration with the Centre for Land Warfare Studies (CLAWS), took place on November 3rd and 4th.
With a focus on addressing security challenges in South Asia and the Indo-Pacific region, the event featured six different sessions and aimed to foster collaborative security solutions.

| Sno. | Session Title |
| --- | --- |
| 1 | Neighbourhood First & South Asia Outlook |
| 2 | Indo Pacific: Key Frontier |
| 3 | Security Through Collaboration |
| 4 | Tech's Impact on Defense & Security |
| 5 | Indian Defense Industry Empowering Capacity Building |
| 6 | Comprehensive Deterrence: India's Approach |
6.Sweden's Saab Secures India's First 100% FDI in Defense Project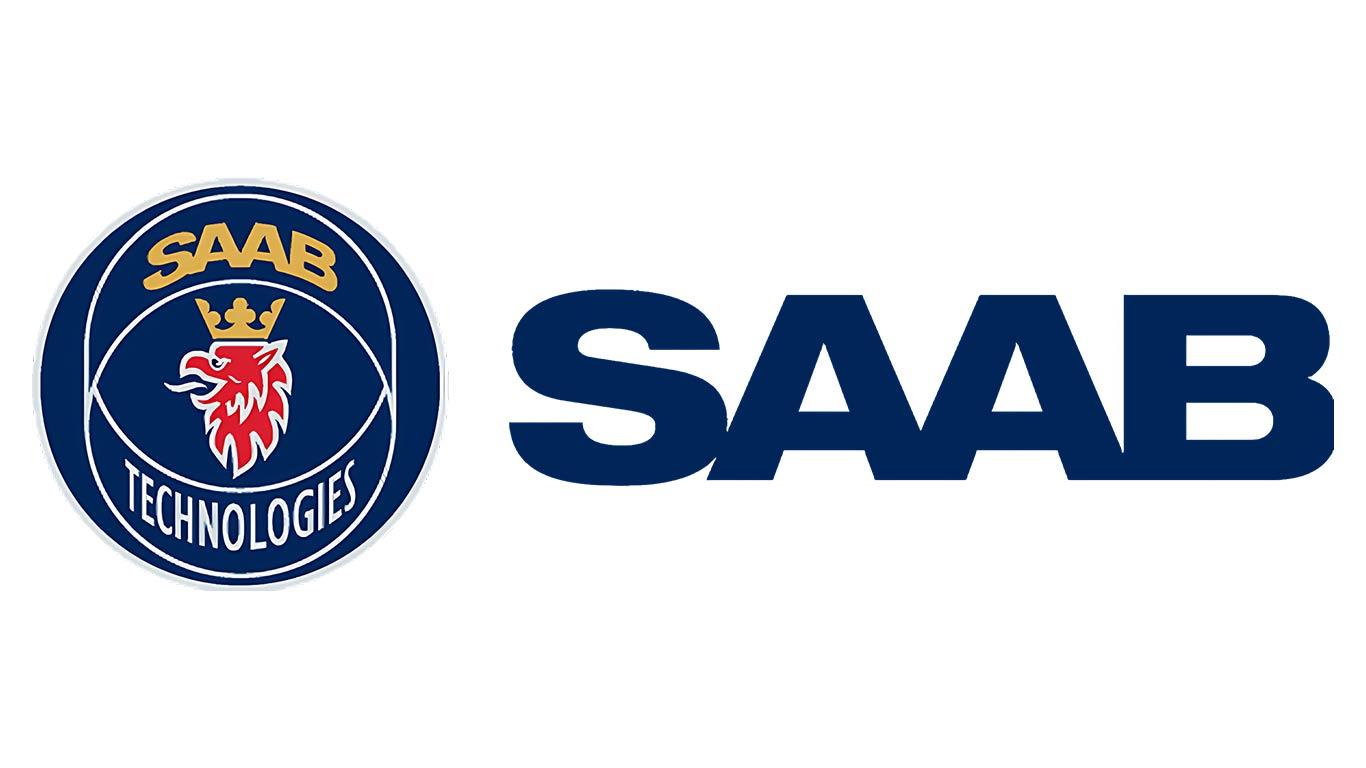 India has recently granted approval for Sweden's Saab to establish a new manufacturing facility in the country, marking a significant milestone as the first foreign company to receive 100% Foreign Direct Investment (FDI) in India's defense projects.
While India previously permitted up to 74% FDI in the defense sector under the automatic route, clearances beyond that threshold were subject to individual assessment. The government relaxed these regulations in 2015 to encourage foreign investments, yet until now, no foreign firm had received permission for 100% FDI in defense.
Saab's new entity, Saab FFV India, has been officially registered, and it will focus on manufacturing the latest generation of the Carl-Gustaf M4 shoulder-fired rocket system. This venture will be the first time Saab produces the Carl-Gustaf M4 outside of Sweden. The manufacturing facility is expected to be established in Haryana, India.
Business News
7.IOC Acquires Mercator Petroleum For Rs 148 Crore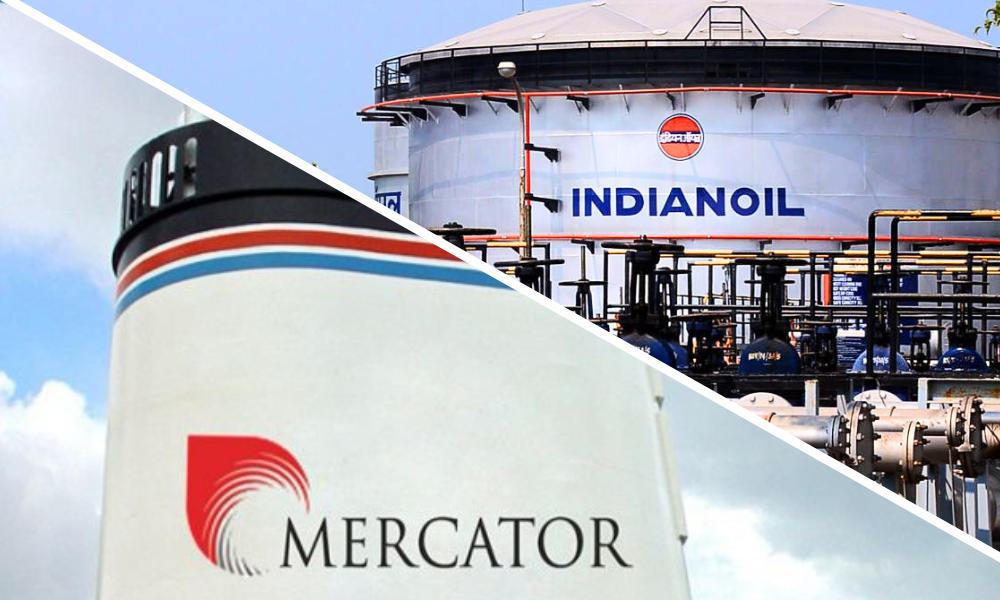 The State-owned Indian Oil Corporation (IOC) has acquired Mercator Petroleum Limited (MPL) through an insolvency proceeding. The acquisition, valued at approximately Rs 148 crore, was approved by the National Company Law Tribunal (NCLT) under the relevant provisions of the Insolvency and Bankruptcy Code, 2016.
The acquisition of MPL strengthens Indian Oil presence in the oil and gas exploration sector. MPL holds an onland oil and gas exploration block in the Cambay Basin, Gujarat with significant potential for oil discovery, estimated at 45.5 million barrels of inplace reserves.
Under the resolution plan submitted by IOC, the company will pay Rs 135 crore to secured financial creditors who had admitted claims totaling Rs 291 crore. Additionally, the resolution plan offers Rs 5.40 crore to operational creditors, which includes vendors, workmen, employees, and statutory dues, against their total admitted claims of Rs 73 crore.
Important Days News
8.International Day for Preventing the Exploitation of the Environment in War and Armed Conflict 2023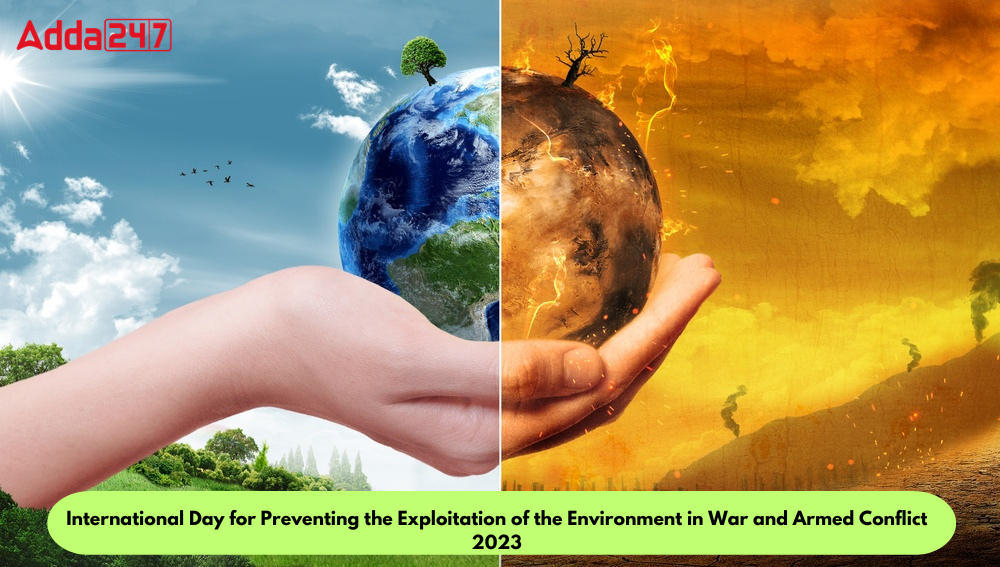 The International Day for Preventing the Exploitation of the Environment in War and Armed Conflict, observed on November 6th each year, is a significant global initiative aimed at raising awareness about the severe consequences of war and armed conflicts on the environment.
This day was established by the United Nations to underscore the importance of safeguarding the environment as a source of security and peace while preventing its exploitation during military conflicts.
The roots of this important day can be traced back to November 5, 2001, when the United Nations General Assembly took a momentous step by adopting resolution A/RES/56/4. This resolution declared November 6th of each year as the International Day for Preventing the Exploitation of the Environment in War and Armed Conflict.
Ranks & Reports News
9."India Leads in Workplace Burnout: 59% Report Burnout Symptoms, Reveals Survey"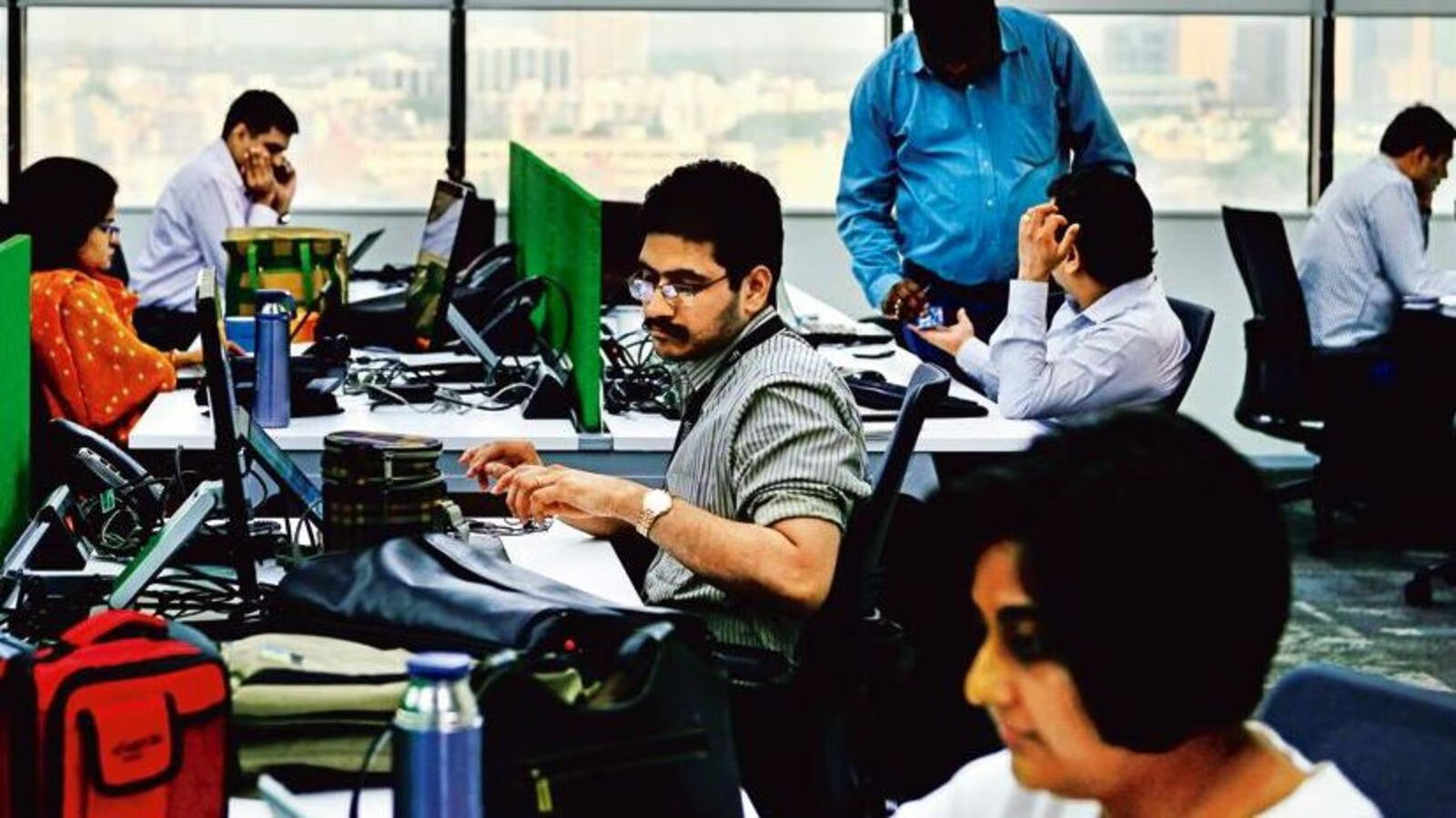 A recent survey conducted by the McKinsey Health Institute in 2023 shed light on the state of employees' well-being in workplaces, with India taking the lead in workplace burnout.
According to the survey, a staggering 59% of Indian respondents reported experiencing burnout symptoms. The survey revealed that burnout was more prevalent among certain demographic groups. Younger workers, aged 18 to 24, were particularly affected.
Japan ranked at the lowest end of the spectrum with a mere 25% well-being score, while Turkey claimed the top spot with 78%, closely followed by India at 76% and China at 75%.
Schemes News
10.Prime Minister Modi Extends Free Ration Scheme for 5 More Years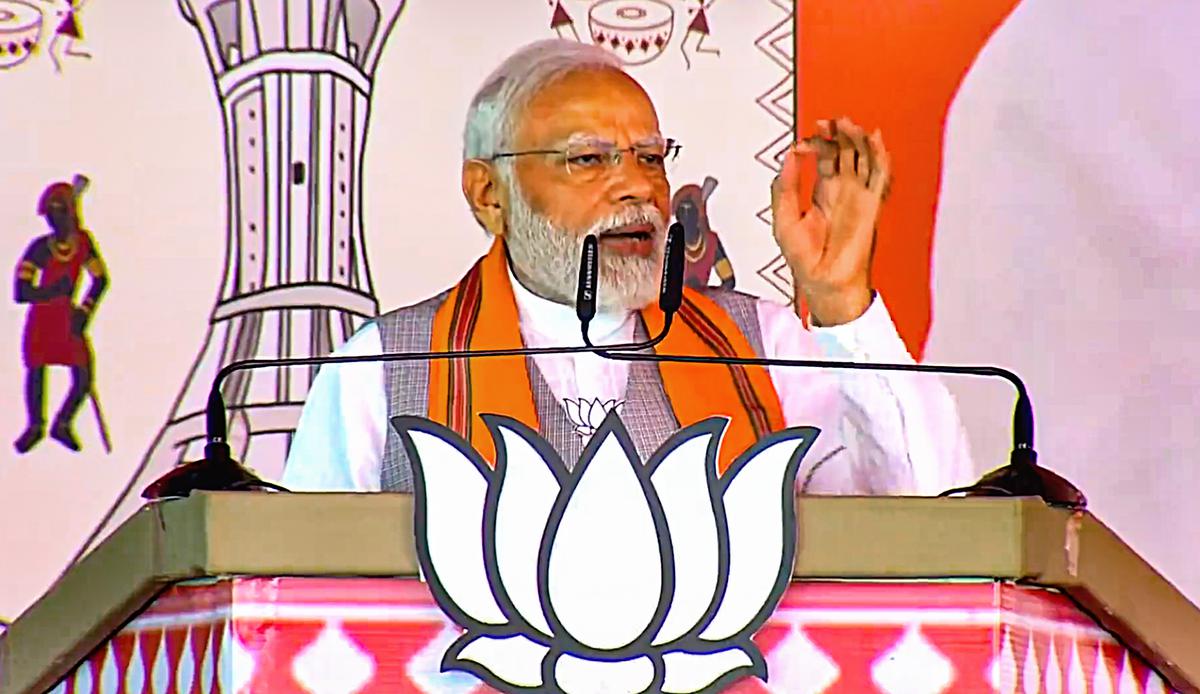 Prime Minister Modi declared the extension of Pradhan Mantri Garib Kalyan Anna Yojana for another five years. The scheme, which was initially introduced during the COVID-19 pandemic in 2020, provides 5 kg of free food grains every month to those in need.
The Pradhan Mantri Garib Kalyan Anna Yojana has played a crucial role in supporting the economically vulnerable segments of society, especially during lockdowns and economic disruptions caused by the pandemic.
PMGKAY is an extensive program designed to benefit a substantial portion of the Indian population. It targets approximately 80 crore (800 million) individuals who fall under the category of "poor." These beneficiaries include those living below the poverty line, daily wage laborers, and other vulnerable groups.
11.Jal Diwali -"Water for Women, Women for Water Campaign" launched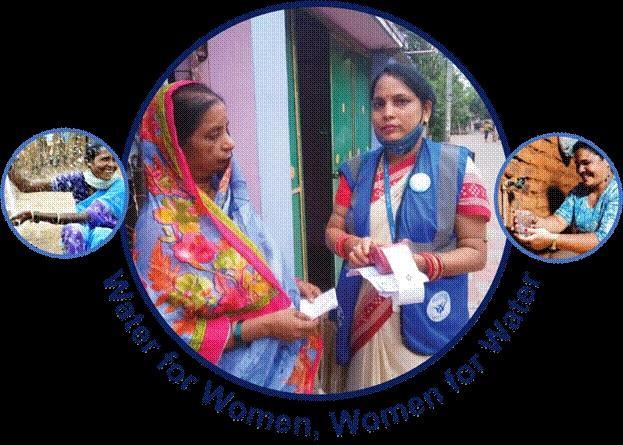 The Ministry of Housing and Urban Affairs (MoHUA) is poised to introduce a groundbreaking initiative called the "Women for Water, Water for Women Campaign."
This campaign, known as "Jal Diwali," is scheduled to kick off on November 7, 2023, and run through November 9, 2023 in collaboration with the Ministry's National Urban Livelihood Mission (NULM) and in partnership with the Odisha Urban Academy.
The primary aim of the campaign is to provide a platform for the active participation of women in water governance. Women participating in the campaign will receive hands-on knowledge about water treatment processes through visits to Water Treatment Plants (WTPs) located in their respective cities.
12.COLORS joins forces to support the 'Beti Bachao, Beti Padhao' initiative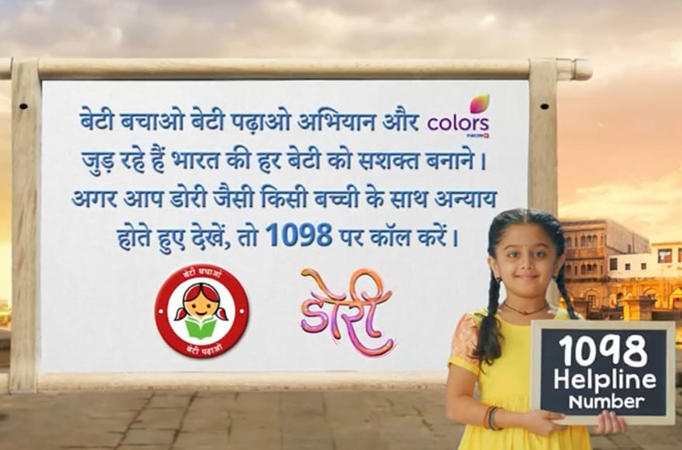 COLORS, India's leading Hindi GEC, today announced its collaboration with the Ministry of Women and Child Development's 'Beti Bachao, Beti Padhao' initiative, to address the issue of girl child abandonment, through the launch of its new fiction show Doree.
With an aim to bring societal change and address the gender bias against girl child, through this association COLORS aims to raise awareness about the social evil of girl child abandonment.
In addition to launching a primetime show on the subject, as part of this association, COLORS will promote the 24-hour emergency toll free Child helpline number (1098) for those seeking assistance for any abandoned girl child across the nation.
Awards News
13.New York city wins first US National Gatka Championship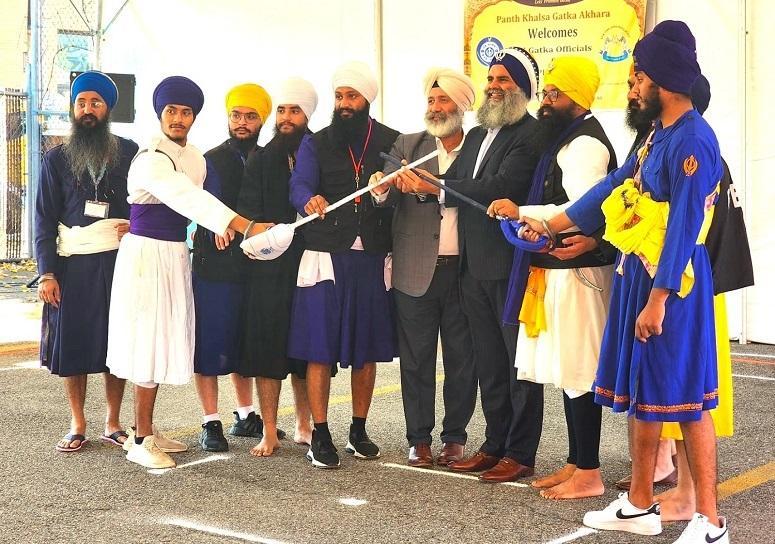 The 1st US National Gatka Championship recently concluded at The Sikh Center of New York Inc., drawing hundreds of spectators. Organized by the Gatka Federation USA, this championship aimed to manage, standardize, promote, and popularize Gatka, the Sikh Martial Art, in the United States.
Under the aegis of the World Gatka Federation, the event witnessed spirited competition, with the Kansas Gatka Association securing the runner-up position and the NJ Gatka Association achieving third place.
Notable Winners are:


| Event Category | 1st Position Winner |
| --- | --- |
| Single Soti Individual (Under 21 Men) | Amritneer Singh (Ajit Singh Gatka Akhara NJ) |
| Single Soti Individual (Under 21 Girls) | Gurvinder Kaur (Kansas Gatka Association) |
| Boys (Under-14 Demonstration-Individual) | Gurraj Singh |
| Most Valuable Players (Men) | Gurpreet Singh (Baba Deep Singh Gatka Academy, NY) |
| Most Valuable Players (Women) | Oneet Kaur |
| Best Team Award | Kansas Gatka Association |
Appointments News
14.Rohit Rishi Appointed As Executive Director At Bank Of Maharashtra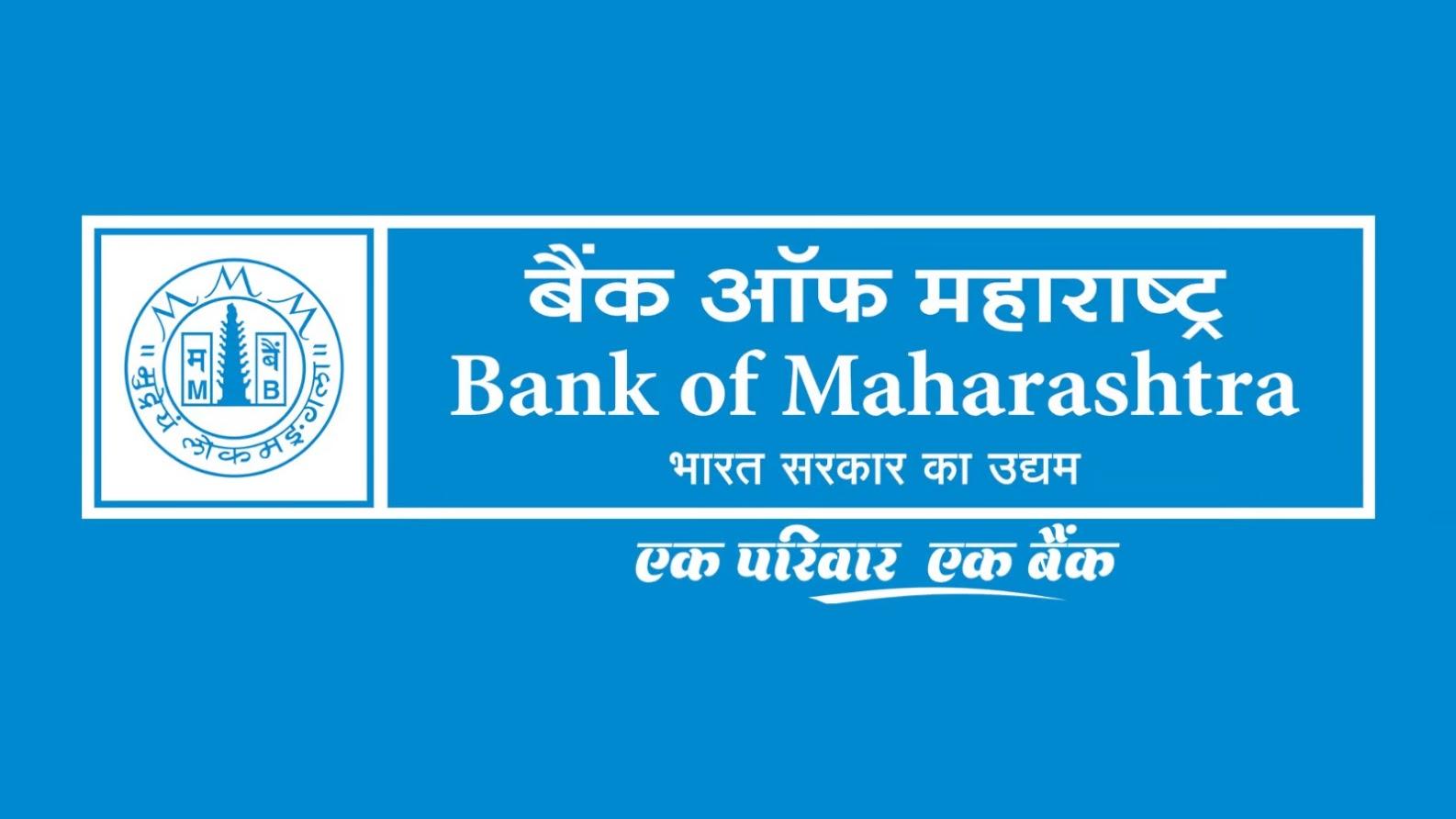 Rohit Rishi has assumed the position of Executive Director at the Bank of Maharashtra. The appointment is for a tenure of three years, starting from November 1, 2023 in place of Shri A.B. Vijayakumar.
Rohit Rishi's professional journey started in 1995 when he joined Indian Bank as an Industrial Development Officer. With over 28 years of experience, he has successfully navigated through diverse aspects of the banking industry.
Rohit Rishi holds a B. Tech degree in Textiles, an MBA in Finance, and is a Certified Associate of the Indian Institute of Bankers (CAIIB). His experience spans across various aspects of banking, with a strong focus on MSME, Mid-Corporate, and Corporate credit.
15.RBI Appoints Manoranjan Mishra As Its New Executive Director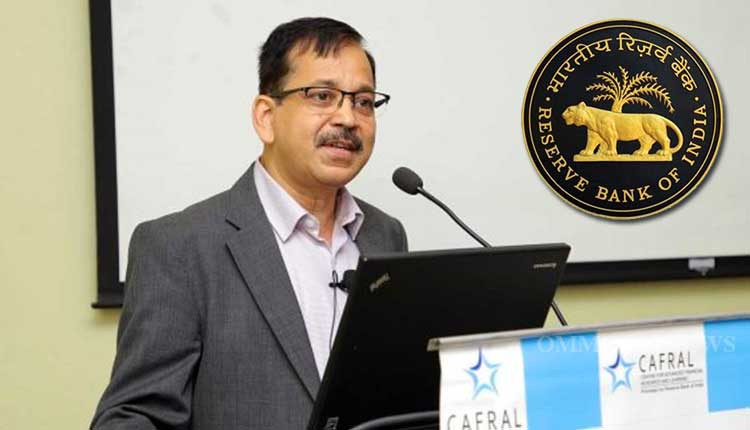 The Reserve Bank of India (RBI) has appointed Manoranjan Mishra as the new Executive Director, effective from November 1, 2023. Mishra has over three decades of experience in the RBI and a strong background in various aspects of banking and finance.
Mishra has a post-graduate degree in economics and an MBA in banking and finance. Additionally, he obtained a master's degree in finance and financial regulation from Aston Business School in the United Kingdom.
As an Executive Director, Mishra will oversee three crucial departments within the RBI:

Enforcement Department
Risk Monitoring Department
Department of External Investments & Operations
Books & Authors News
16.ISRO Chief Withdraws Release of his Autobiography 'Nilavu Kudicha Simhangal'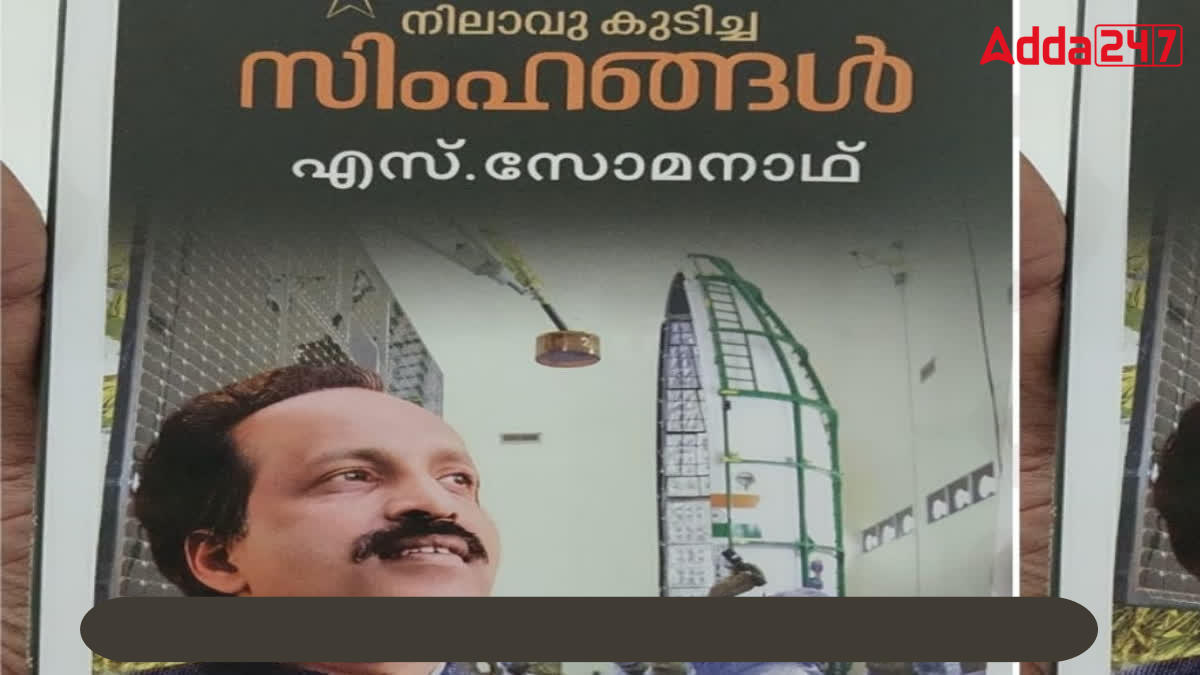 The Chairman of the Indian Space Research Organisation (ISRO), S Somanath, has decided to withdraw the publication of his forthcoming autobiography, titled 'Nilavu Kudicha Simhangal' (which roughly translates to 'Lions that drank the Moonlight').
The decision comes in the wake of a controversy surrounding alleged critical comments made by Somanath about his predecessor, K Sivan. The comments led to a public outcry, prompting Somanath to take the unprecedented step of withdrawing the book's publication.
S Somanath acknowledged that his book did contain references to the lack of clarity surrounding the announcement of the failure of the Chandrayaan-2 mission. Chandrayaan-2 was India's second lunar exploration mission, which, in 2019, unfortunately failed to achieve a soft landing on the moon.
Sports News
17.Sri Lanka's Angelo Mathews becomes first Cricketer to get 'timed out'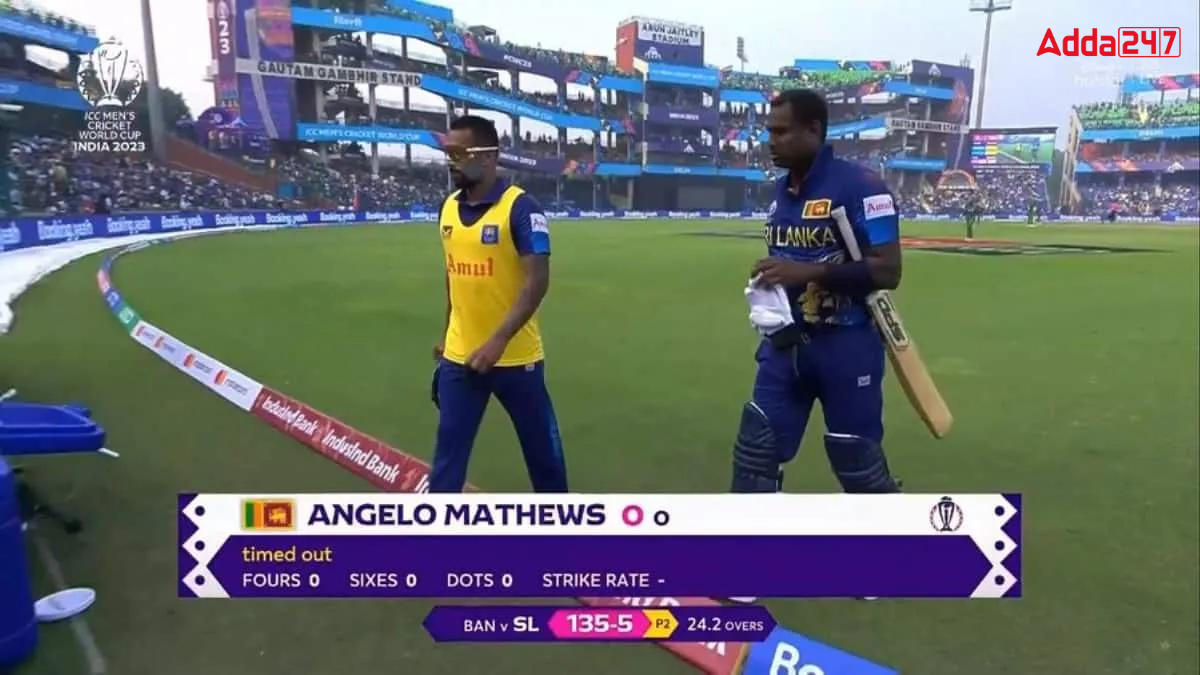 In a dramatic turn of events during the Cricket World Cup 2023 match between Bangladesh and Sri Lanka, former Sri Lanka captain Angelo Mathews became the first player to be timed out in an international cricket match.
The International Cricket Council (ICC) had set forth clear rules regarding timed out dismissals in the Cricket World Cup 2023. Specifically, section 40.1.1 of the playing conditions states: "After the fall of a wicket or the retirement of a batter, the incoming batter must, unless Time has been called, be ready to receive the ball, or for the other batter to be ready to receive the next ball within 2 minutes of the dismissal or retirement.
If this requirement is not met, the incoming batter will be out, Timed out." Mathews failed to meet the requirement of being ready within the stipulated two minutes due to the issues with his helmet and the subsequent request for a replacement. As a result, he became the first player in international cricket to be dismissed through a timed out rule.
18.Sultan of Johor Cup 2023: Indian Hockey Team Wins Bronze Medal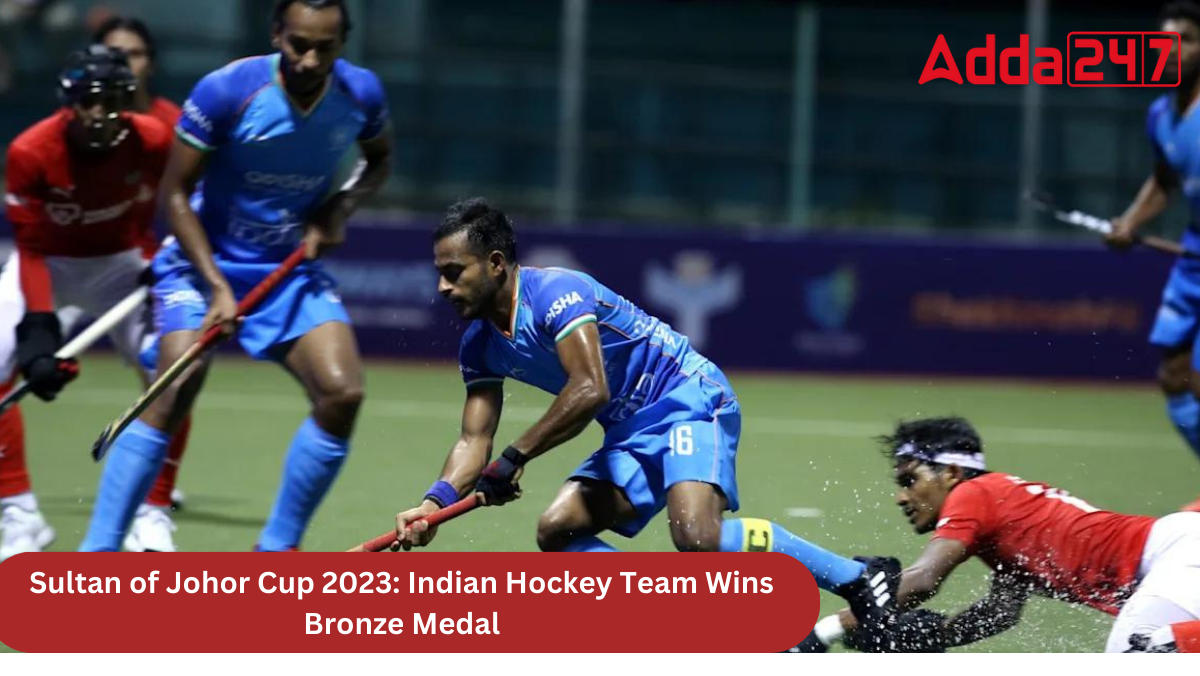 The Indian junior men's hockey team added another feather to their cap by securing the bronze medal in a heart-stopping match at the Sultan of Johor Cup 2023, in Johar, Malaysia.
This victory marked India's third title in the Sultan of Johor Cup. The junior men's hockey team had previously won the prestigious Johor Bahru Cup twice in 2013 and 2014. They reached the final in the 2019 edition but narrowly lost 2-1 to Great Britain.
In the final match, Germany emerged as the champion of the 11th Sultan of Johor Cup, securing the gold medal by defeating Australia 3-1 in a penalty shootout. India has to face a tough defeat at the hands Germany in the semi-finals, but they bounced back to seize the bronze, making their presence felt on the international stage.
Science & Technology News
19.NASA's INFUSE Mission: Studying the Cygnus Loop Supernova Remnant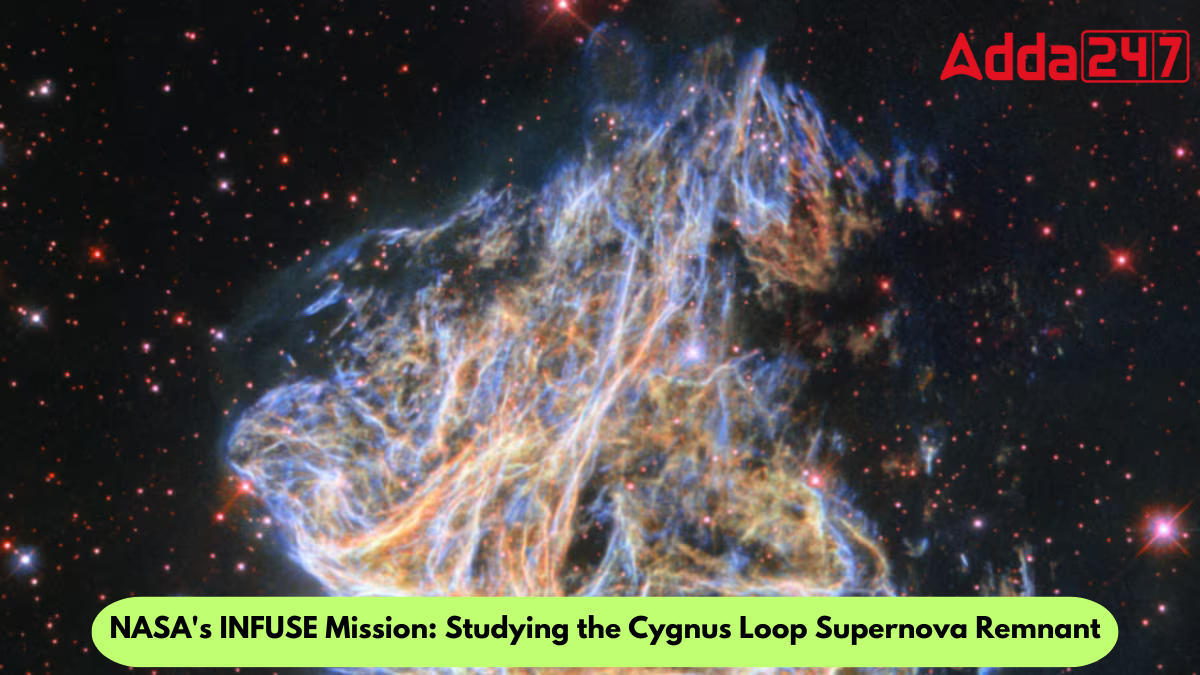 NASA recently launched a sounding rocket as part of its Integral Field Ultraviolet Spectroscope Experiment (INFUSE) mission to study the Cygnus Loop, a 20,000-year-old supernova remnant located 2,600 light-years away from Earth.
The primary objective of the INFUSE mission is to deepen our understanding of the formation of new star systems in the universe. By analyzing the properties and characteristics of the Cygnus Loop, scientists aim to unravel the complex processes that occur after a massive star undergoes a supernova explosion.
The Cygnus Loop, also known as the Veil Nebula, is the remnant of a massive star that experienced a powerful supernova explosion. The explosion was so luminous that it was visible from Earth due to the significant brightness of the event.
20.Wolbachia: A Bacterial Symbiont with Intriguing Biological Roles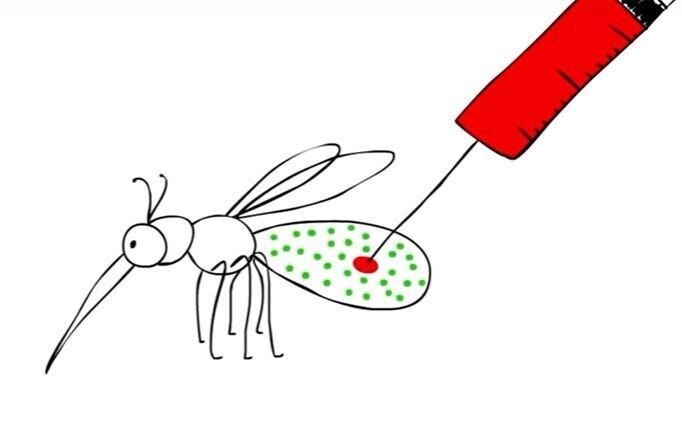 Wolbachia is a type of intracellular bacteria that infects a wide range of arthropods, including insects and other invertebrates. It has garnered significant attention in recent years due to its intriguing biological properties and potential applications in various fields.
Wolbachia resides inside the cells of its host organisms, forming a symbiotic relationship. It is primarily transmitted vertically from mother to offspring, but horizontal transfer can also occur through mechanisms such as parasitoid wasps and other vectors.
Scientists are investigating the use of Wolbachia-infected mosquitoes to control the spread of diseases like malaria and dengue fever. These mosquitoes, when released into the wild, can disrupt the breeding patterns of disease-carrying mosquito populations.
Obituaries News
21.Indian Poet Gieve Patel Passed Away At The Age Of 83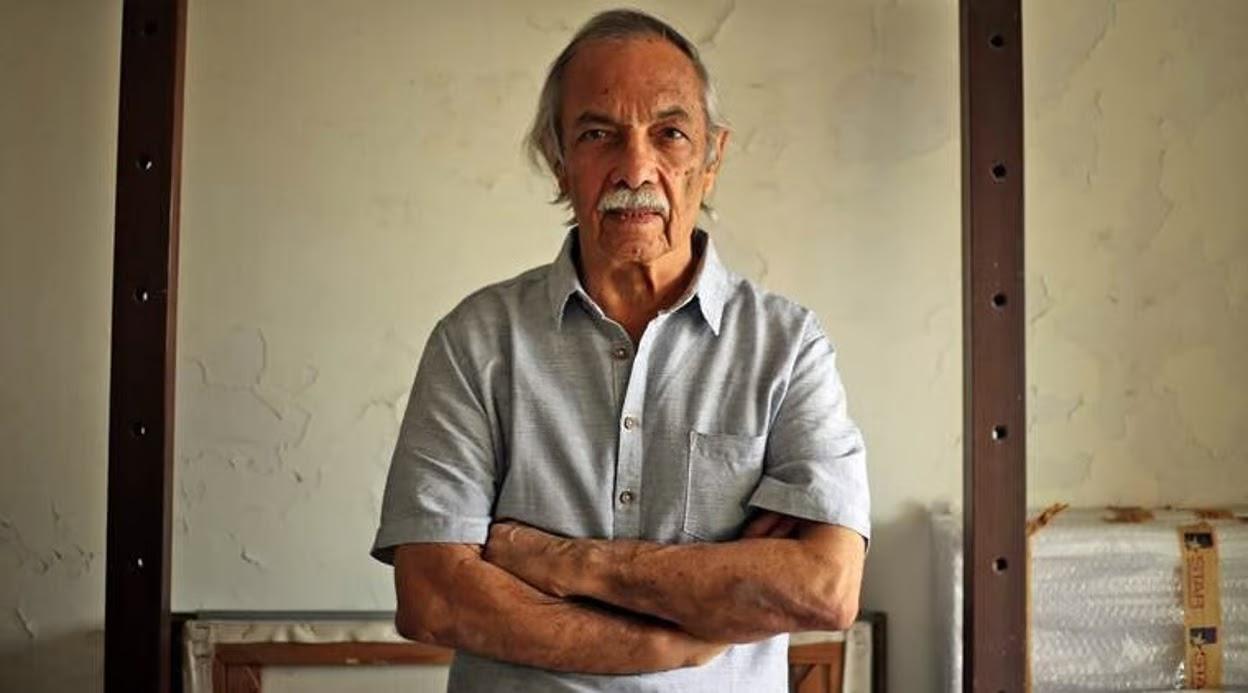 Playwright, poet, painter, and physician, Gieve Patel passed away at the Palliative Care and Training Centre in Pune battling cancer. He was also an advocate for the environment. He was part of a group of writers who committed themselves to the Green Movement, dedicated to environmental conservation.
His poems reflected deep concerns for nature and the consequences of human cruelty towards it. Some of his notable poems include "How Do You Withstand" (1966), "Body" (1976), "Mirrored Mirroring" (1991), and "On Killing a Tree."
In addition to his poetic endeavors, Gieve Patel was a talented playwright. He authored three plays namely:  "Princes" (1971), "Savaksa" (1982), and "Mr. Behram" (1987), offerering unique insights into the complexities of human relationships and societal issues.
Miscellaneous News
22."AI" Named Collins Dictionary's Word of the Year for 2023
Collins Dictionary has declared "AI" as the Word of the Year for 2023, reflecting the increasing prominence of Artificial Intelligence in our daily lives. This recognition comes as U.K. Prime Minister Rishi Sunak hosts a summit to explore the potential benefits of AI while addressing associated risks.
In 2022, Word of the Year was "permacrisis," reflecting the constant upheavals in British politics. The year prior, "NFTs" (non-fungible tokens) reached its peak of chatter, while 2020 was overwhelmingly dominated by the term "lockdown" in response to the COVID-19 pandemic.
23.Time Magazine Features Sheikh Hasina, World's Longest Serving Female Head Of Govt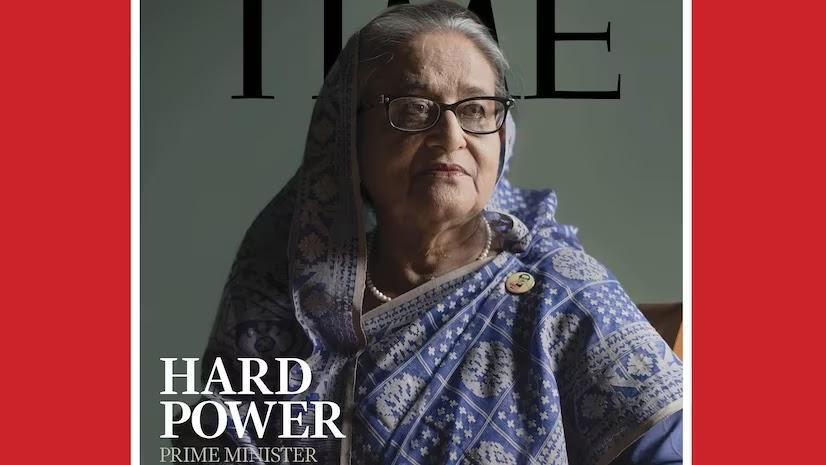 At 76 years old, Bangladesh Prime Minister Sheikh Hasina was featured in a Time cover story, hailed as a political phenomenon who has played a pivotal role in guiding Bangladesh's growth from a rustic jute producer to the Asia-Pacific's fastest-expanding economy over the past decade.
Sheikh Hasina has been a prominent figure in Bangladeshi politics, serving as the country's prime minister since 2009. Prior to this, she held the same office from 1996 to 2001. Her remarkable journey in politics has seen her win more elections than even iconic leaders like Margaret Thatcher or Indira Gandhi.
Under her governance, Bangladesh has transitioned from struggling to feed its population to becoming a food exporter. The GDP has seen remarkable growth, rising from $71 billion in 2006 to $460 billion in 2022, making it South Asia's second-largest economy after India.
24.IIT Kanpur's Innovative Solution: 'Artificial Rains' to Tackle Delhi's Air Pollution Crisis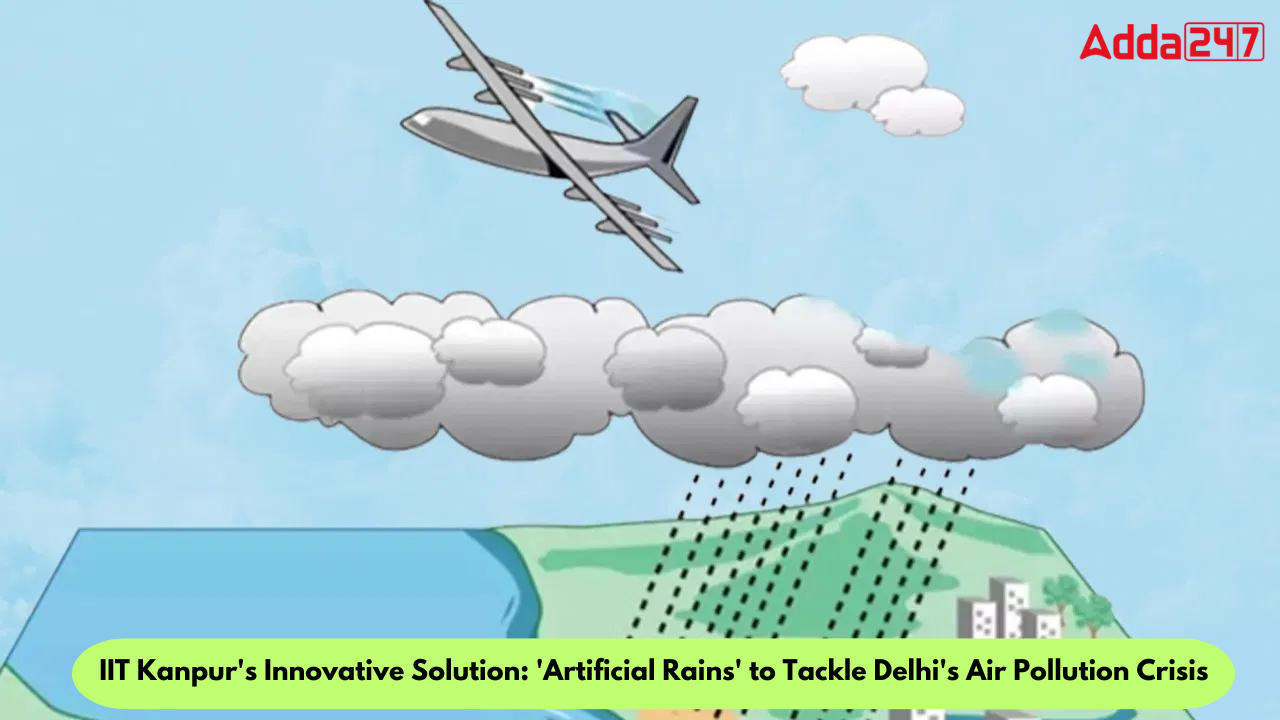 The Indian Institute of Technology (IIT) Kanpur has a quick-fix solution to offer to Delhi and its neighbouring regions choking in toxic air – it can help the city wash down pollutants and dust with "artificial rains."
Artificial rain, also known as cloud seeding, is a weather modification technique that has been developed to induce precipitation by altering the microphysical processes within clouds. This method has gained considerable attention due to its potential to address water scarcity issues, manage droughts, and enhance agricultural productivity.
Artificial rain can be used to mitigate the effects of droughts by increasing water resources, especially in regions with water scarcity issues. By inducing rainfall, it can replenish reservoirs and groundwater sources.
Important Current Affairs of 6 November 2023
Get all the International, National, Sports, Economy, latest schemes and appointments and current affairs updates with Adda247 Headlines of the day. Adda247 headlines of the day brings you the best accumulation of the daily updates. Stay updated with us!