General awareness section is the most important part of every competitive exam, it can help you score well in the exam if you are updated with all the current news. Banking Awareness, Static GK and the current news are the parts that make the GA section complete. It is important to know what is happening in and outside of India. GK updates are incorporated with the important news that made the headlines today. It is the complete bag of the important news that held all day long. One should have complete knowledge about the
banking terms, current affairs news,
etc. So, here is the GK update of 8th
August to help you prepare the
Current affairs part.
National
1. Rajya Sabha clears Bill for more judges in Supreme Court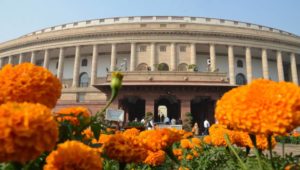 i. The Rajya Sabha has passed a Bill for more judges in Supreme Court. The bill proposed an increase in the sanctioned strength of the Supreme Court from 30 to 33 judges.
2. Andhra Pradesh govt will launch Navodayam scheme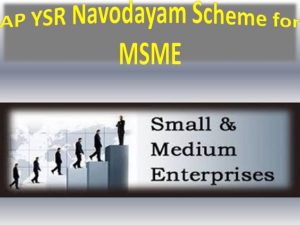 i. The Andhra Pradesh government will launch the Navodayam scheme. The scheme is a complete outreach programme for thousands of ailing Micro, Small and Medium Enterprises (MSMEs) in the state.
ii. Navodayam will provide a lifeline to stressed MSMEs by ensuring that all eligible units are permitted for the one-time restructuring of accounts up to March 31, 2020. About 86,000 MSMEs in the state have been identified for restructuring under Navodayam with an outlay of Rs 3,900 crore.
Static/Current Takeaways Important For EPFO/LIC ADO Main 2019:
CM of Andhra Pradesh: YS Jaganmohan Reddy.
Governor of Andhra Pradesh: Biswabhusan Harichandan.
3. Rajasthan launches new higher education model
i. Minister of State for Higher Education Bhanwar Singh Bhati inaugurated the new higher education model, titled Resource Assistance for Colleges with Excellence(RACE) in Rajasthan.
ii. This model has been launched for distribution of faculties and movable assets among the government colleges at the district level to rationalise the availability of resources. The model will create a pool for sharing of facilities which will benefit the colleges lacking infrastructure.
Static/Current Takeaways Important For RRB NTPC/IBPS RRB Main 2019:
CM of Rajasthan: Ashok Gehlot; Governor of Rajasthan: Kalyan Singh.
Capital of Rajasthan: Jaipur.

4. NEFT facility to be available 24×7 by December 2019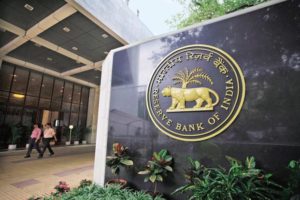 i. The Reserve Bank of India will make available the National Electronic Funds Transfer system on a 24×7 basis from December 2019 as per the Payment System Vision 2021 document.
ii. Presently, the transfer of funds via NEFT can only be done during banks' working hours. The facility of electronic transfer of funds is available from 8 am to 7 pm on all working days, except the second and the fourth Saturday of the month.
iii. The move will revolutionize the retail payments system of the country. It will also reduce the number of cheques while making payments and will also increase efficiency in businesses.
Static/Current Takeaways Important For SBI Clerk Mains:
Governor of RBI: Shaktikant Das; Headquarters: Mumbai, Founded: 1 April 1935, Kolkata.
5. Mastercard launches identity check express to secure online transactions
i. Mastercard announced the launch of Identity Check Express, a next-generation, mobile-first authentication solution that aims to redefine the e-commerce journey for Indian consumers.
ii. Mastercard Identity Check Express combines the latest technology, including device intelligence and behavioural biometrics, with the latest EMV 3-D Secure and FIDO authentication standards to deliver an uninterrupted mobile payment experience.
Static/Current Takeaways Important For SBI Clerk Main 2019:
President and Chief Executive Officer of Mastercard: Ajay Banga.
6. Bengaluru based startup Grexter Living acquires i2Stay
i. Bengaluru based Housing startup "Grexter Living" which is a co-living provider, has acquired i2Stay. It has also taken over some built-to-suit projects which i2stay has been working on. Post the acquisition, CEO of i2stay, Rajasekhar Gowreneni, will join Grexter Living as the managing partner for South India.
Agreements

7. IIT Madras partners with NIOT to harness electricity from ocean waves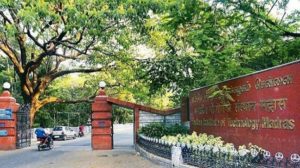 i. The Indian Institute of Technology Madras partnered with National Institute of Ocean Technology to harness electricity from ocean waves.
ii. Both institutions will together develop turbines that can harness the power of ocean waves to generate electricity.
iii. The research is being headed at IIT Madras. The partnership is aimed at meeting renewable energy and climate change objectives of the government of India.
8. UNIDO and NISE to partner for skill development program


i. The National Institute of Solar Energy and the United Nations Industrial Development Organization have signed an agreement to initiate a skill development programme for different levels of beneficiaries in the solar thermal energy sector.
ii. NISE and UNIDO will engage national and international experts to bring the best practices by developing specialized training material.
9. UP Govt extends bilateral agreements with Netherlands till 2024


i. The Uttar Pradesh government has extended bilateral agreements with Netherlands till 2024. ii. The previously inked MoUs sought cooperation and exchange of the knowledge and techniques in the fields of solid waste management, spatial planning, water management including restoration of water bodies and mobility planning.
Static/Current Takeaways Important For SBI Clerk Mains:
Chief Minister of UP: Yogi Adityanath; Governor: Anandiben Patel.
Rank and Report

10. Odisha police station in top 10 in India


i. Tarava police station in the Subarnapur district of Odisha has been adjudged as one of the 10 best police stations in India in the annual ranking for the year 2018.
ii. The certificate of excellence and a trophy awarded by the Union Home Ministry were handed over to Tarava police inspector Dulamani Bhoi by Odisha DGP R.P. Sharma.
Static/Current Takeaways Important For SBI Clerk Main 2019:
CM of Odisha: Naveen Patnaik; Governor of Odisha: Ganeshi Lal.
11. Serena Williams tops Forbes list of best-paid female athletes


i. Serena Williams topped the List Of Highest-Paid Female Athletes 2019 published by Forbes. She has topped the annual list for a 4th consecutive year with estimated total earnings of $29.2 million.
ii. Japan's Naomi Osaka was 2nd on the list with earnings of ($24.3 million). Indian badminton player P.V. Sindhu came in tied for 13th ($5.5 million), with Thai golfer Ariya Jutanugarn ($5.3 million) rounding out the top 15 of Forbes list of best-paid female athletes.
Static/Current Takeaways Important for Indian Bank PO Exam 2018-
Forbes- American Business Magazine, Founded in- 1917.
Headquarters- New York City, USA.
Appointment

12. Kandikuppa Sreekant becomes Power Grid CMD


i. State-owned Power Grid Corporation Director (Finance) Kandikuppa Sreekant assumed the charge of the chairman and managing director of Power Grid Corporation of India. The Ministry of Power order, the tenure of Kandikuppa Sreekant will be till December 31, 2023.
Static/Current Takeaways Important For EPFO/LIC ADO Mains:
Minister of State (In. Charge) of the Ministry of Power: Raj Kumar Singh.
Awards

13. India's Naaz Joshi won Miss World Diversity Title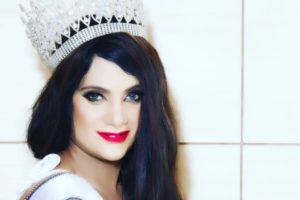 i. India's transsexual woman Naaz Joshi was crowned Miss World Diversity 2019. This event was held in Port Louis, Mauritius. This was her 3rd successive victory in the beauty pageant Miss World Diversity.

14. 'King of the Ring' Harley Race Passes away
i. Harley Race, American professional wrestler passed away. Race overcame serious injuries from a car accident to become a mainstay of the wrestling circuit, winning numerous individual and tag-team titles in the 1960s, '70s and '80s.
15. Veteran director J Om Prakash passes away
i. Veteran director J Om Prakash passed away. Prakash was best known for his collaboration with two of Bollywood biggest superstars, late Rajesh Khanna and Jeetendra. He also produced box office hits like Ayee Milan Ki Bela, Aaye Din Bahar Ke, Aya Sawan Jhoom Ke, Aas Paas and Aandhi.
16. Diego forlan announces retirement from professional football
i. Legendary Uruguay striker Diego Forlan has announced his retirement from professional football. He had won the Golden Ball award after being adjudged the best player of the 2010 FIFA World Cup.
ii. Forlan made 112 appearances for Uruguay and scored 36 goals. He also helped his side to win the Copa America title in 2011 and finished 4th in the 2010 FIFA World Cup. He was the joint top scorer of the 2010 tournament and also won the 'Goal of the Tournament' award.
Important Days


17. India observes 77th anniversary of Quit India movement
i. The 77th anniversary of the August Kranti Din or Quit India Movement, which is considered as one of the important milestones in the history of freedom struggle of our country, is being observed.
ii. On this date in 8 Aug 1942, Mahatma Gandhi gave a clarion call to end the British rule and launched the Quit India Movement at the session of the All-India Congress Committee in Mumbai.
iii. After the failure of Cripps Mission, Gandhiji gave the call to "Do or Die" in his Quit India speech delivered at the Gowalia Tank Maidan in Mumbai. The grateful country is paying homage to the freedom fighters and remembering the supreme sacrifices of the martyrs during the freedom struggle.


18. Union Minister of Information & Broadcasting launches e-Rozgar Samachar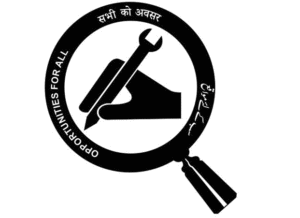 i. Union Minister of Information & Broadcasting has launched e-Rozgar Samachar. Rozgar Samachar is the corresponding version of Employment News (English). It has been launched with a view to make aspirants aware of job opportunities in government sector including public sector enterprises.
ii. It will also provide information and guidance about admission and career opportunities in various streams through career-oriented articles by experts. It is expected to meet the emerging challenge of young readers switching to electronic modes of communication.
iii. Employment News is the flagship weekly job journal from Ministry of Information and Broadcasting, Government of India.
Static/Current Takeaways Important For EPFO/LIC ADO Mains:
Union Minister of Information & Broadcasting: Prakash Javadekar.