Read the most important current affairs of 9 November 2023. Today Current Affairs covers the headlines on Uttarakhand Foundation Day, Next CMD of Konkan Railway, World Science Day for Peace and Development 2023.

Top 18 Current Affairs and News Headlines of 9 November 2023
National News
1.Maharashtra CM Eknath Shinde unveils Shivaji Maharaj statue in J&K's Kupwara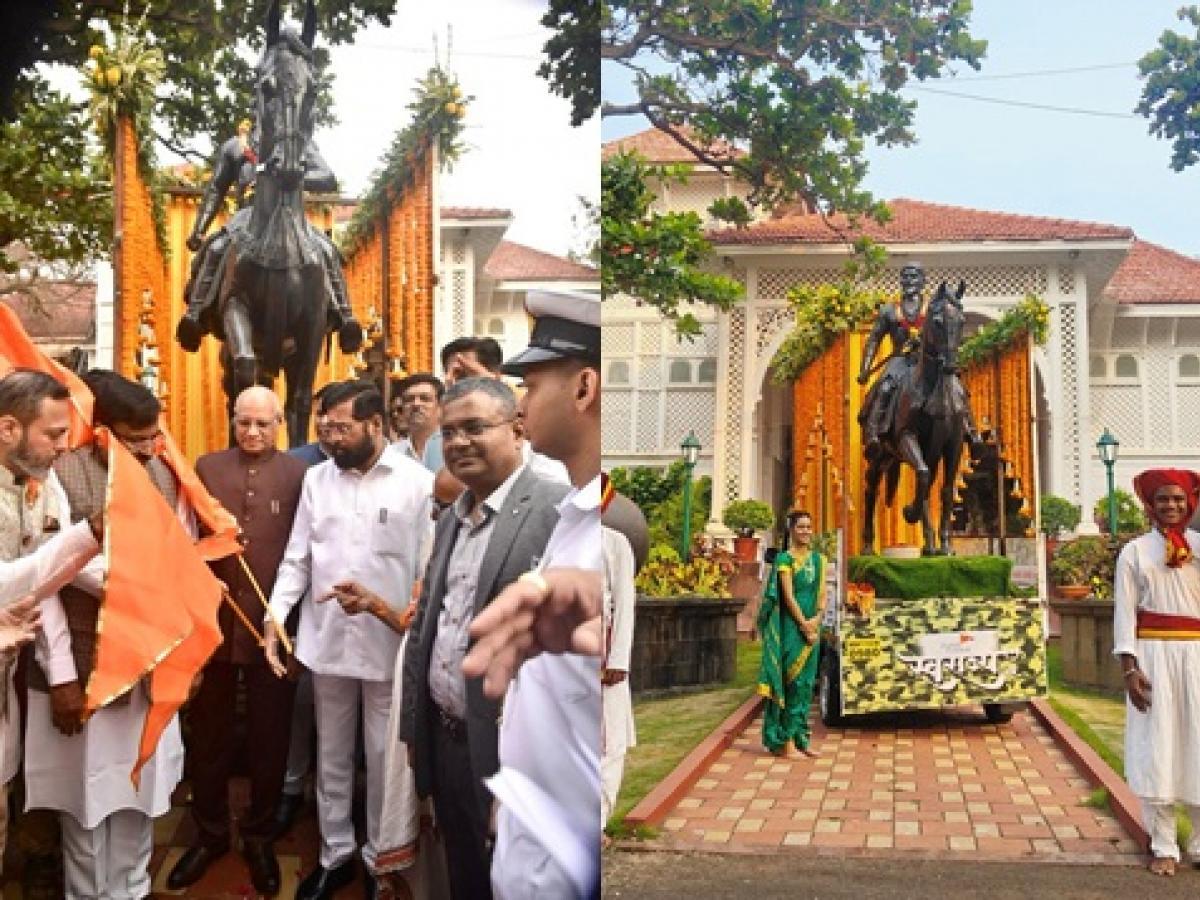 Maharashtra Chief Minister Eknath Shinde, along with other dignitaries, inaugurated a statue of Chhatrapati Shivaji Maharaj in the Kupwara district of Jammu and Kashmir on November 7. The statue of Chhatrapati Shivaji Maharaj holds a special connection to Maharashtra.
The statue was installed at the 41 National Rifle (Maratha LI) camp, which is located in close proximity to the Line of Control (LoC) separating India and Pakistan.
The soil and water used in the statue's construction were sourced from five different forts across the state, including Shivneri, Torna, Rajgarh, Pratapgarh, and Raigarh.

2.KVIC Chairman inaugurates five-days 'Diwali Utsav' on the theme of 'Vocal for Local'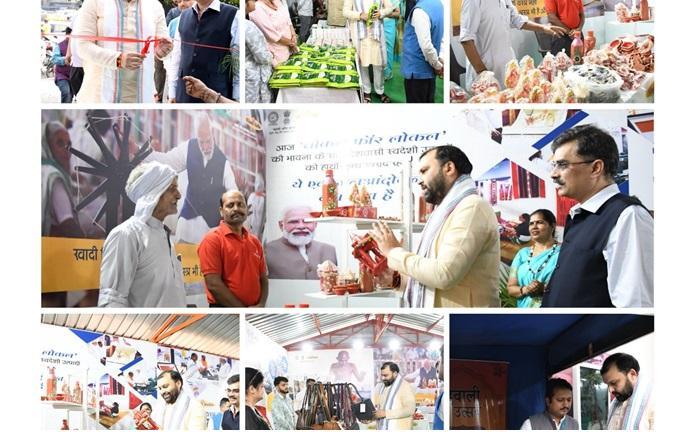 Under the leadership of Shri Manoj Kumar, Chairman of KVIC, the 'Diwali Utsav' Gramshilpa, Khadi Lounge was inaugurated in Connaught Place, New Delhi.
This initiative aims to connect people with the spirit of 'Vocal for Local' during festive occasions.
A diverse range of locally-manufactured products has been made available during the 'Diwali Utsav.' The offerings include clay diyas crafted by potters in Delhi, idols of Lakshmi and Ganesh.
Moreover, handcrafted clay temples, products made from millets by Village Industries and Prime Minister's Employment Generation Programme (PMEGP) units, candles, agarbatti, Khadi jackets tailored by Khadi artisans and designers, and a fashionable range of Khadi garments.
International News
3.China Faces Deflationary Pressures in October Despite Import Surge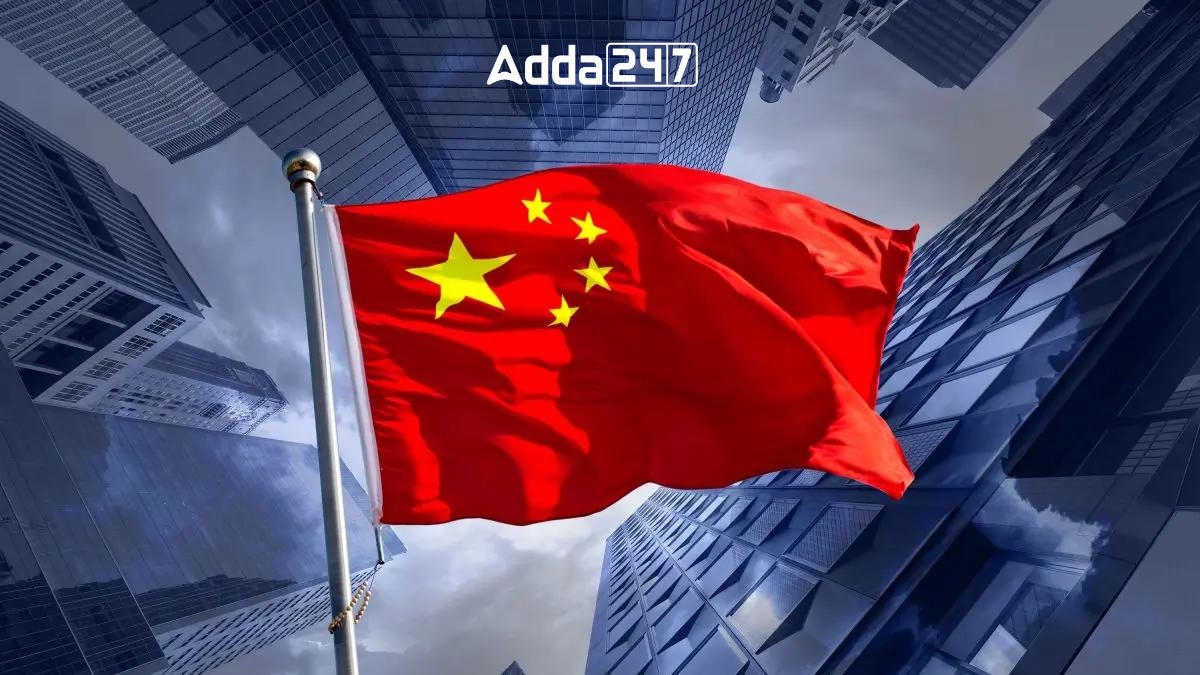 China, the world's second-largest economy, encountered a setback as it slipped back into deflation in October, posing a challenge for officials working to stimulate demand.
The National Bureau of Statistics reported a 0.2 percent year-on-year decline in the Consumer Price Index (CPI), marking a return to deflation.
The CPI had shown marginal improvement in September and August following a 0.3 percent drop in July.
Notably, food, tobacco, and alcohol prices, with pork leading the decline at 30.1 percent, recorded the most substantial falls in October.
4.US Announces $553 Million Investment in Adani's Sri Lanka Port Terminal Project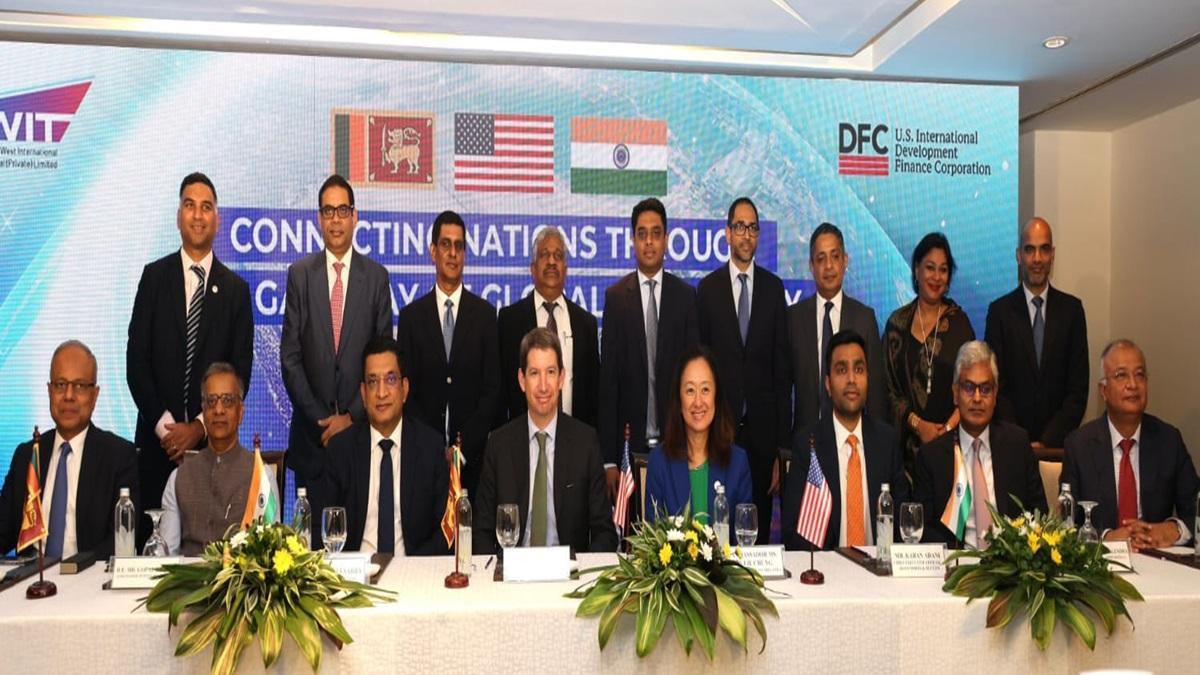 The United States International Development Finance Corporation (DFC) has revealed a substantial investment of $553 million in Adani Ports' container terminal project located in the Port of Colombo, Sri Lanka.
This significant financial commitment aims to boost private-sector investments that support economic development and strategic partnerships in the region.
This move demonstrates the United States' commitment to enhancing economic growth and development in the region, positioning Sri Lanka strategically along major shipping routes to serve the growing economies.
State News
5.President Droupadi Murmu's Visit On Uttarakhand Foundation Day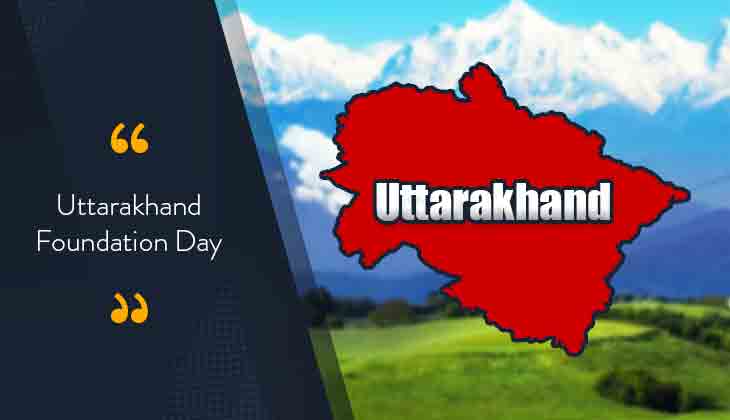 On November 9, Uttarakhand observes its 23rd Foundation Day, and President Draupadi Murmu will participate, marking the first instance in 23 years that a President has been part of Uttarakhand's Foundation Day program.
It commemorates the day when Uttarakhand, formerly known as Uttaranchal, was officially formed as the 27th state of the Republic of India on November 9, 2000.
The day reflects the triumph of the tireless spirit of its people and their rich history, highlighting the essence of Uttarakhand's distinct cultural heritage.
Economy News
6.UBS Raises India's GDP Forecast to 6.3% for FY24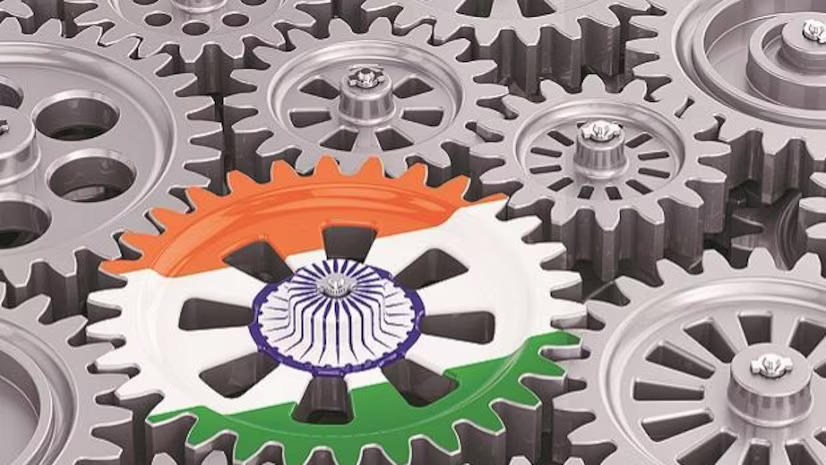 Foreign brokerage UBS recently revised its FY24 real GDP growth estimate for India, raising it to 6.3%.
UBS noted that domestic economic activities in India are performing better than expected, providing momentum to the country's growth trajectory.
The ongoing festive season is expected to boost household spending, coupled with buoyant credit growth.
Additionally, the reallocation of government spending towards pro-rural and pro-social schemes ahead of the elections is anticipated to further support growth.
Banking News
7.S&P Global Ratings Predicts RBI Interest Rate Cut in 2024-25 If Food Inflation Is Controlled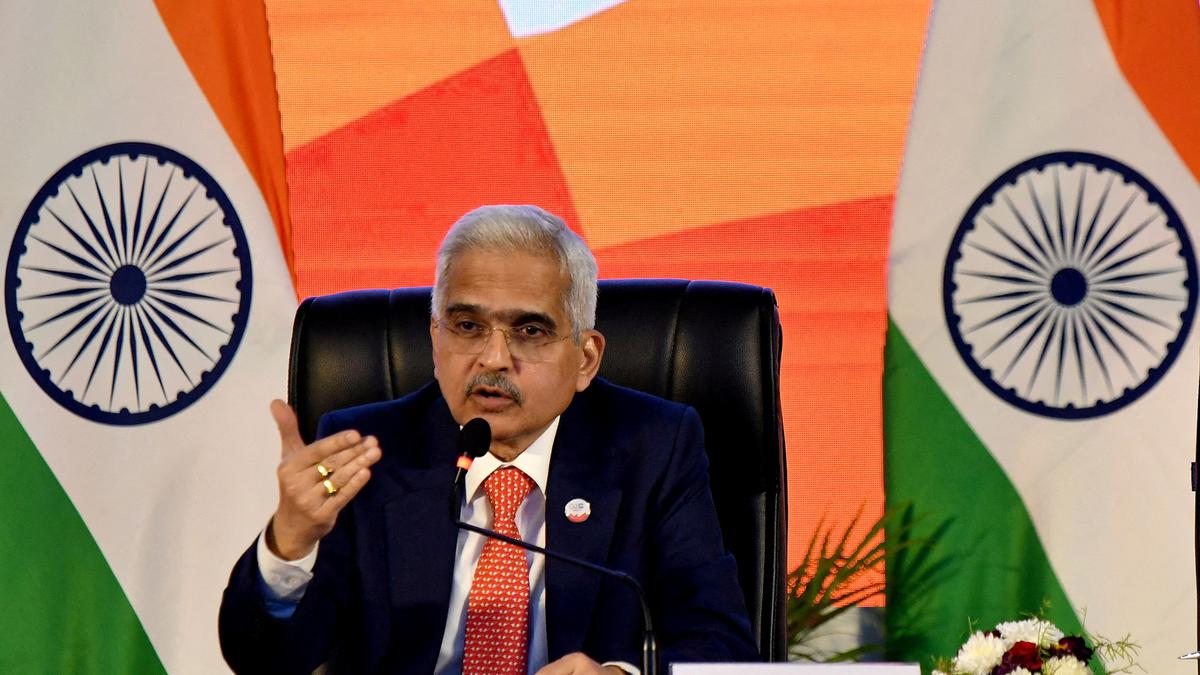 S&P Global Ratings, a major credit rating agency, anticipates that the Reserve Bank of India (RBI) might reduce interest rates in the fiscal year 2024-25.
This projection is contingent on the containment of food inflation and the performance of the monsoon.
Despite the potential interest rate cut, S&P Global Ratings remains optimistic about India's economic growth, forecasting a 6% GDP growth in the current year and 6.9% over the next two years.
This growth outpaces many of its BBB- to A-rated peers in the Asia-Pacific region. However, higher interest rates pose a fiscal challenge.
8.PayGlocal Receives In-Principle Approval from RBI for Payment Aggregator License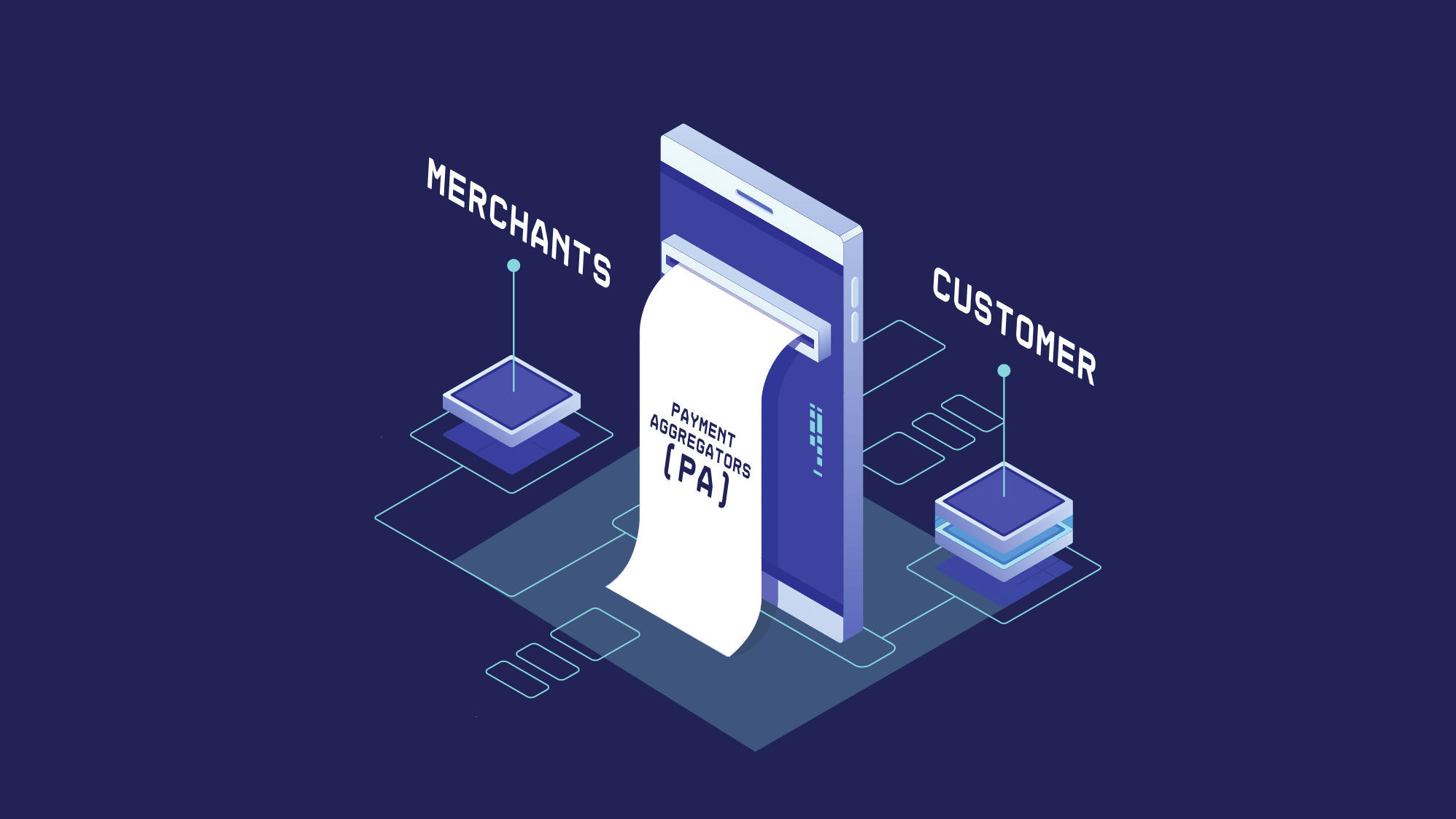 PayGlocal, a payment platform with a focus on cross-border transactions, has been granted in-principle approval by the Reserve Bank of India (RBI) for a Payment Aggregator (PA) license.
This license will allow PayGlocal to onboard merchants onto its platform for online payment processing.
Founded in 2021, the company offers a technology platform that facilitates secure online payments through various instruments, including cards and global alternative payment methods.
Business News
9.STPI Launches LEAP AHEAD Initiative For Startups to get Access to Investment, Mentorship & Global Connect
The Ministry of Electronics & Information Technology (Meity) Secretary, Shri S Krishnan, recently launched the LEAP AHEAD initiative.
This initiative is a collaborative effort between the Software Technology Parks of India (STPI) and The Indus Entrepreneurs (TiE) Delhi-NCR.
This initiative aims to support and accelerate the success of tech startups in India, particularly those in the scaling stage, growth stage, product diversification or planning expansion into new geographical locations.
The LEAP AHEAD initiative is a significant boost for tech startups in India, providing them with the financial and knowledge support needed to succeed in a competitive market.
With funding support of up to Rs.1 Crore and a comprehensive three-month mentorship program, this initiative is set to be a game-changer for the Indian startup ecosystem.
Important Days News
10.World Science Day for Peace and Development 2023 on November 10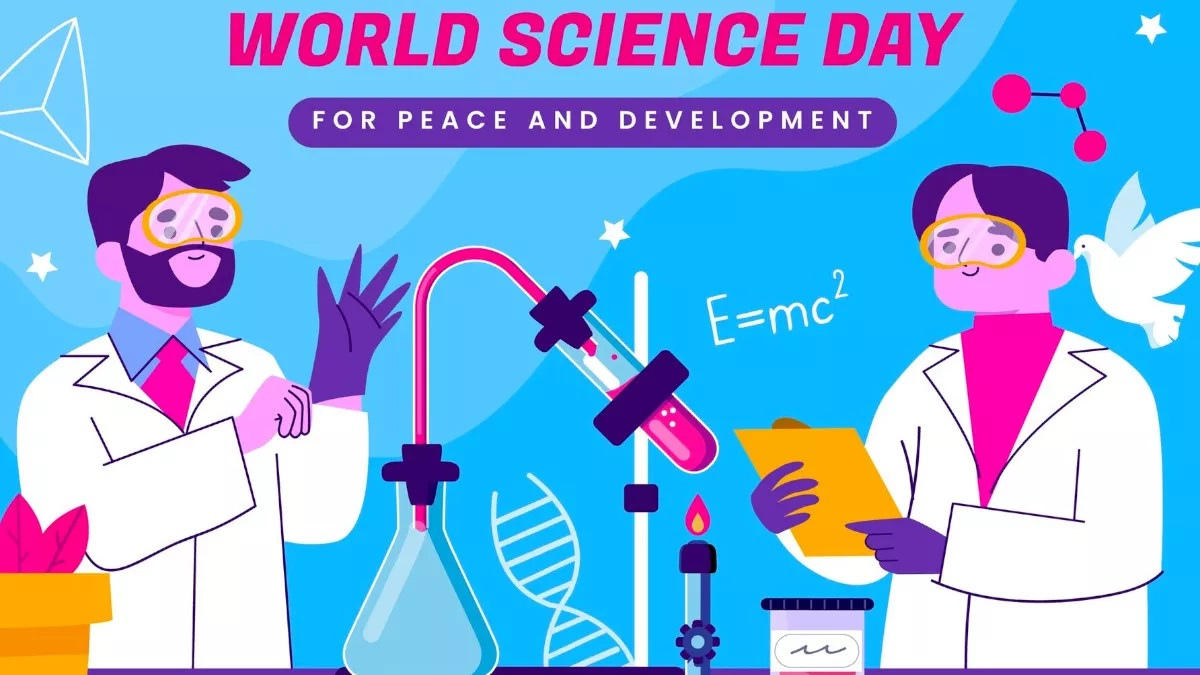 World Science Day for Peace and Development, celebrated annually on November 10, serves as a global platform to recognize the pivotal role of science in society.
In 2023, the theme for World Science Day for Peace and Development is "Building Trust in Science."
World Science Day for Peace and Development was proclaimed by UNESCO in 2001, the day has catalyzed numerous projects, programs, and funding for science globally.
11.International Week of Science and Peace 2023, 9-15 November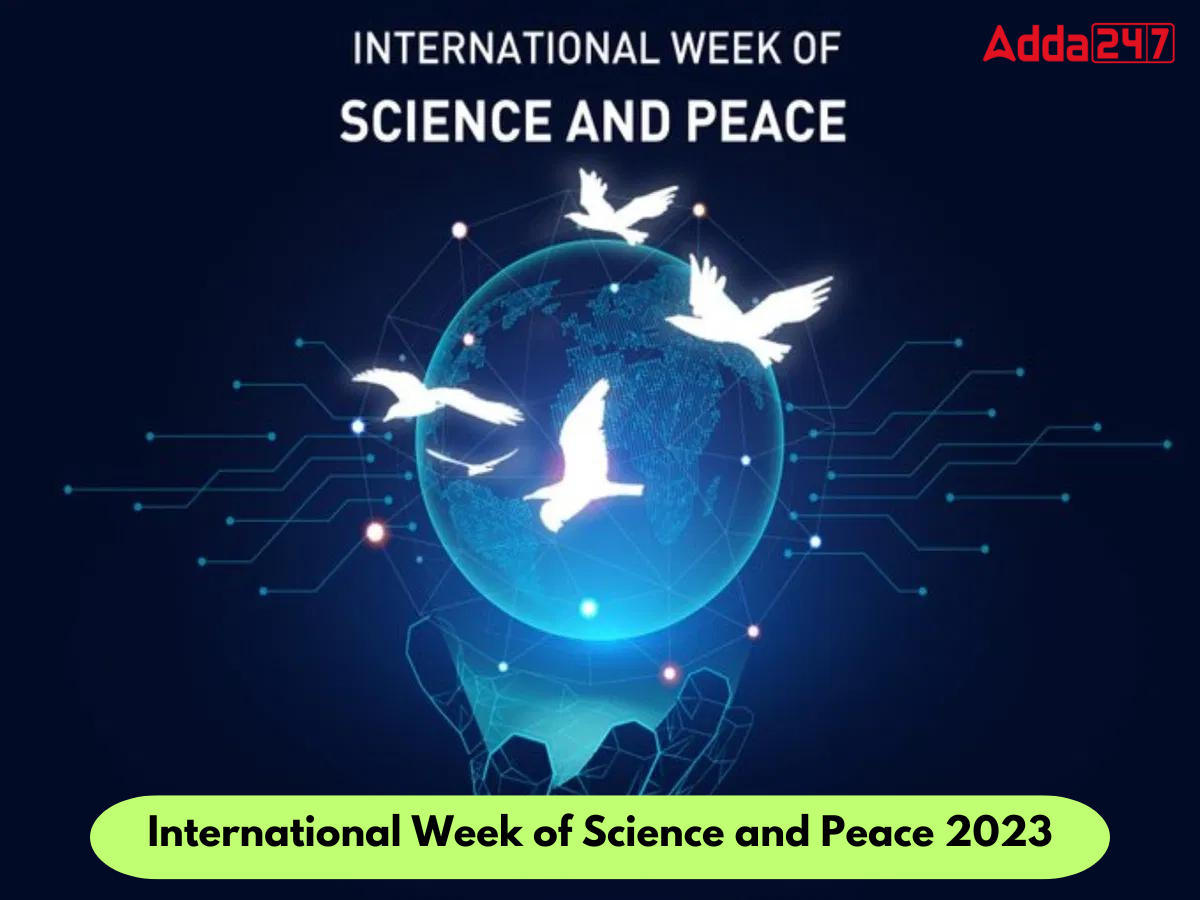 The International Week of Science and Peace (IWOSP), celebrated annually from November 9 to 15, stands as a testament to the vital role that science plays in fostering global peace and development.
Originating in 1986 as part of the International Year of Peace, the week was officially recognized by the United Nations General Assembly in 1988.
Since then, it has evolved into a platform that encourages international collaboration, inspires future generations, and highlights the transformative potential of science in creating a more peaceful and sustainable world.
Ranks & Reports News
12.QS Asia University Rankings 2024: IIT Bombay And IIT Delhi Within Top 50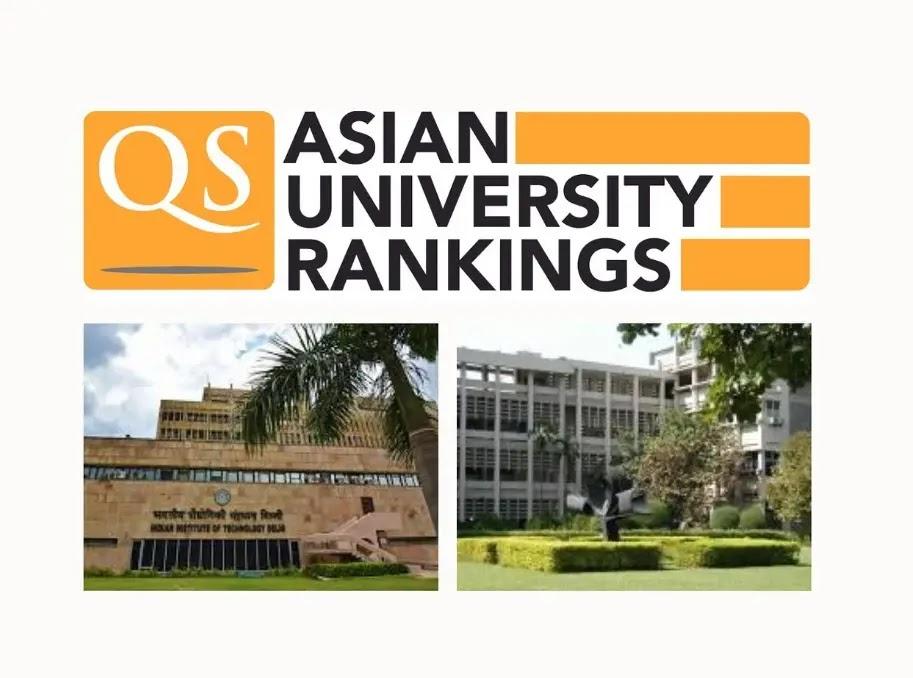 Quacquarelli Symonds (QS), a global higher education think-tank renowned for compiling university rankings, revealed the QS Asia University Rankings 2024 yesterday.
Two prestigious Indian institutions, IIT Bombay and IIT Delhi, showcased their academic strength by securing positions within the top 50.
IIT Bombay, maintaining its status as India's leading institution, secured an impressive 40th position in the Asian rankings.
India proudly boasts the highest number of universities featured in the QS Asia University Rankings 2024, with a total of 148. This marks a substantial increase of 37 from the previous year.
13.WHO Confirms India's Achievement In Decreasing TB Incidents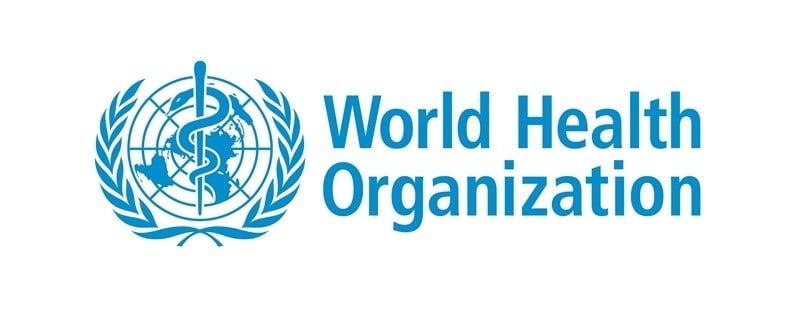 The World Health Organization's (WHO) 'Global TB Report 2023' highlighted that India's commitment to combating tuberculosis (TB) has yielded impressive results.
According to the data, India has reached a treatment coverage of 80% for estimated TB cases which marks a significant increase of 19% compared to the previous year.
The report also reveals that TB incidence in India has decreased by 16% from 2015 to 2022, nearly double the global decline rate of 8.7%.
Schemes News
14.IREDA Launches CSR Portal to Improve Transparency in CSR Initiatives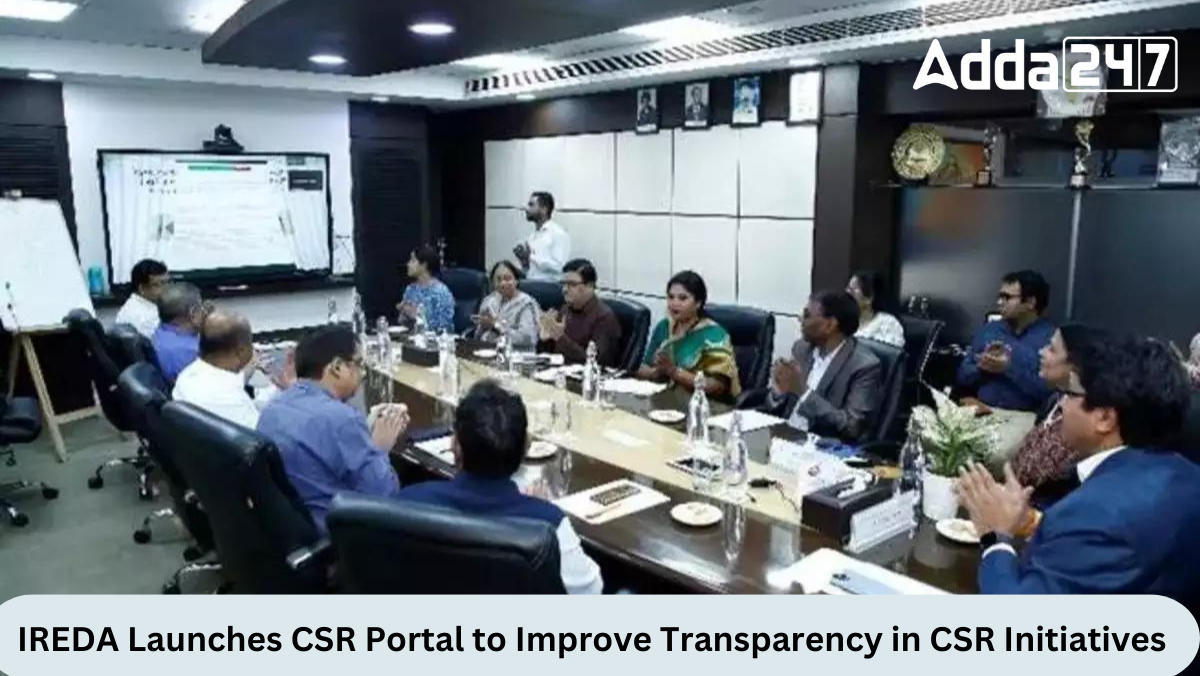 The Indian Renewable Energy Development Agency (IREDA), operating under the Ministry of New and Renewable Energy, has recently unveiled a dedicated Corporate Social Responsibility (CSR) portal.
The core objective of the newly launched CSR portal is to enhance transparency in managing CSR requests from various organizations and institutions. Accessible 24/7.
The portal incorporates a comprehensive CSR policy and a proposal checklist, ensuring effective scrutiny of CSR requests.
By embracing transparency and accessibility, IREDA aims to streamline the execution of its social welfare projects, making them easily accessible to the public.
Appointments News
15.Santosh Kumar Jha set to be next CMD of Konkan Railway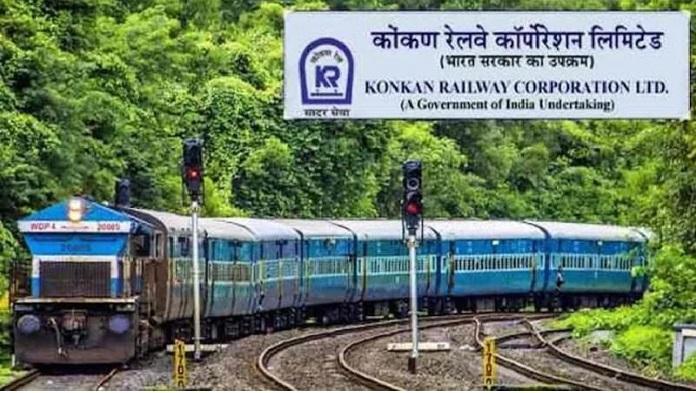 The Public Enterprises Selection Panel (PESB) has recommended Santosh Kumar Jha as the next Chairman & Managing Director of Konkan Railway Corporation Limited (KRCL).
Koppu Sadashiv Murthy, an Electrical Engineering graduate with an MBA in Finance, has assumed the role of Chairman & Managing Director at Bharat Heavy Electricals Limited (BHEL).
The Open Network for Digital Commerce (ONDC), an initiative by the Department for Promotion of Industry and Internal Trade, has welcomed Anupama Priyadarshini as the Senior Vice President – Corporate Governance, Risk and Compliance, and Investor Relations.
Science & Technology News
16.India's Aditya-L1 Recorded First-Ever Sight Of Solar Flares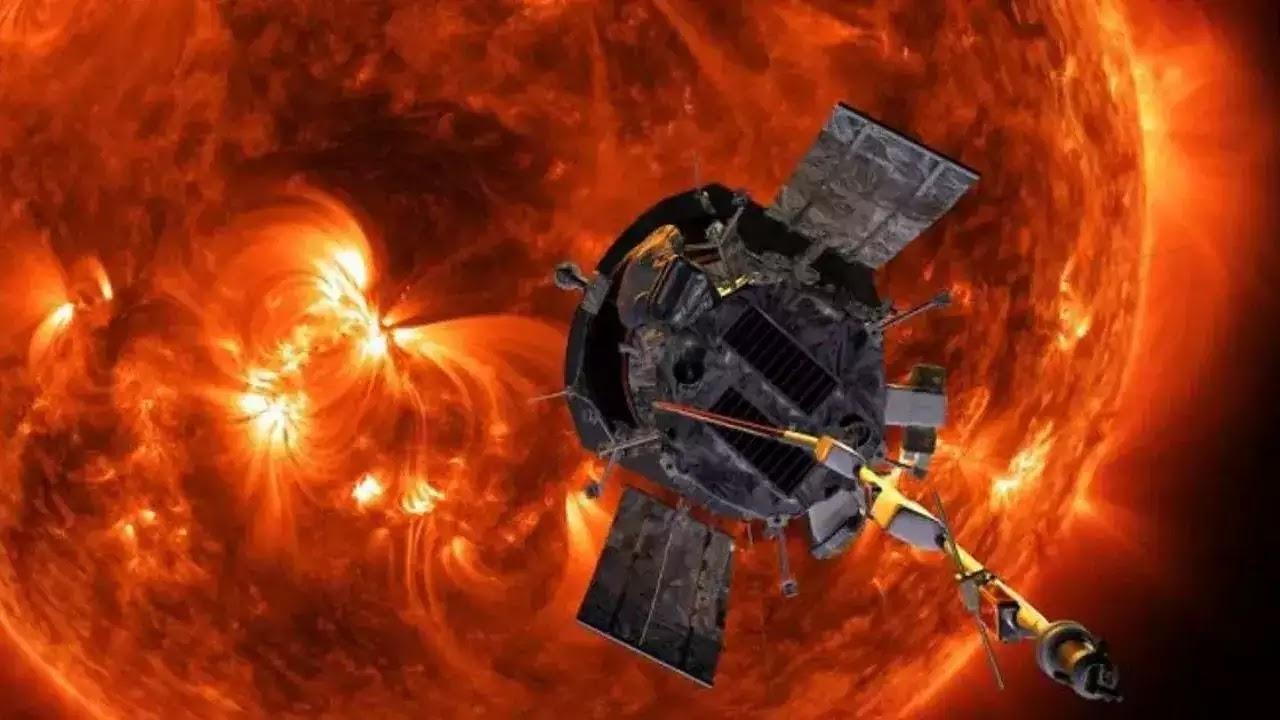 ISRO's maiden solar mission, Aditya L1, has captured its first high-energy X-ray glimpse of solar flares.
The High Energy L1 Orbiting X-ray Spectrometer (HEL1OS) on board the Aditya-L1 spacecraft recorded the impulsive phase of solar flares, as announced by the space agency.
A solar flare is a sudden brightening of the solar atmosphere, and the recorded data from Aditya L1 is consistent with the X-ray light curves provided by the National Oceanic and Atmospheric Administration's (NOAA) Geostationary Operational Environmental Satellites (GOES).
17.IBM And AWS Launched An Innovation Lab In Bengaluru
IBM and Amazon Web Services (AWS) have announced the launch of an Innovation Lab situated at the IBM Client Experience Center in Bengaluru, India.
The newly established Innovation Lab stands as a testament to the commitment of IBM and AWS to facilitate experimentation with cutting-edge cloud-enabled technologies, including generative AI.
Open to clients worldwide, the lab encourages exploration of joint solutions, testing prototypes, and validating proofs of value with the aim of accelerating innovation across various industries.
18.7 Ring Smart Ring Is Here to Enable Contactless Payments in India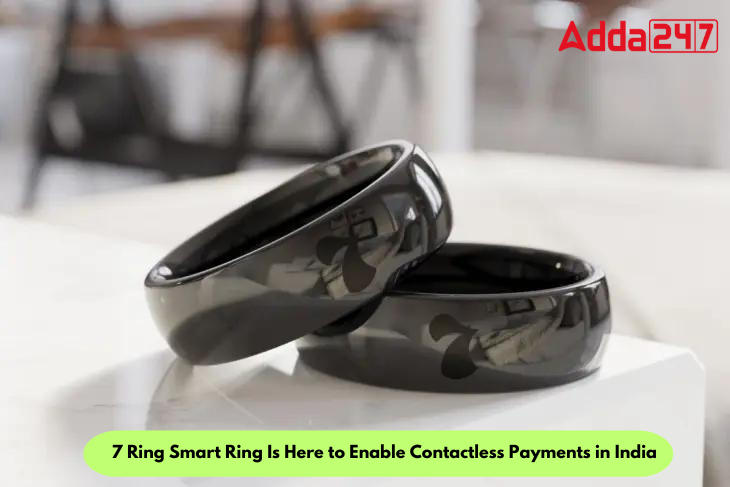 Seven, a consumer electronic startup, has introduced the 7 Ring smart ring in India.
The 7 Ring smart wearable has a Zirconia Ceramic build and comes with scratch resistance, which can make the case both durable and stylish.
It also has an IP68 rating for water and dust resistance. One can choose from the 7 size options available.
The 7 Ring smart ring has an MRP of Rs 7,000 and can currently be ordered (by select people) for Rs 4,777 as an early bird offer via the company's website.